Published on
October 30, 2015
Category
Features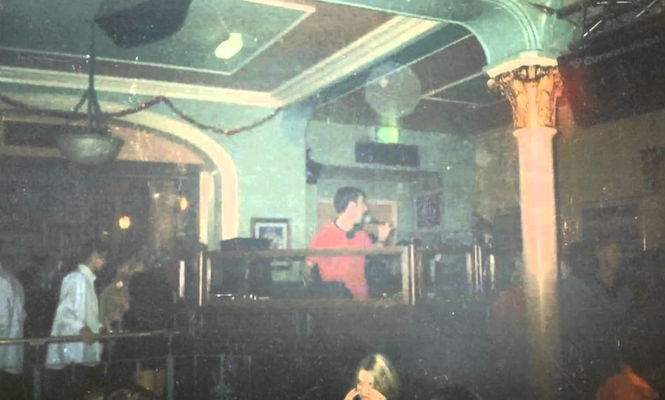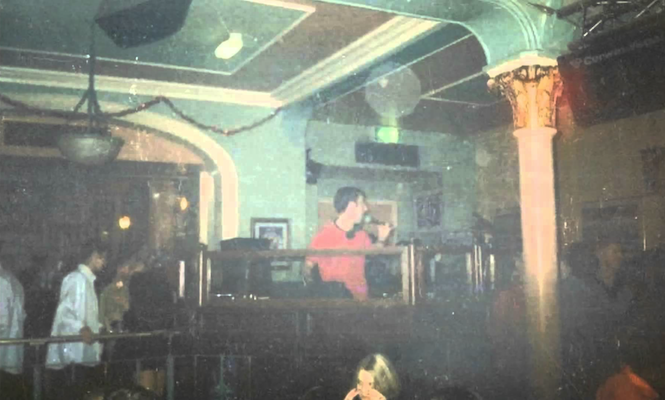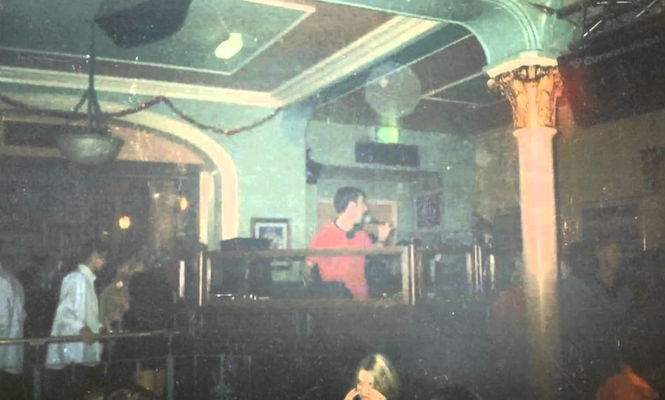 Speed garage differs from most tangents of house music in that it was able to break through into the charts while still maintaining its underground integrity; the new sound was catapulted into the mainstream during the mid-90s after fans of both jungle and house found sanctuary within its accommodating realm.
---
Words: William Wynne-Morgan
---
The term 'speed garage' is believed to have been originally coined by the media mocking the DJs who started pitching their imported American garage records to speeds that were 8% faster than their intended tempo in order to better match with the jungle reared ears of the British clubbers. DJs like Grant Nelson, Todd Edwards, Matt 'Jam' Lamont and Karl 'Tuff Enuff' Brown were some of the first to practice this and would often play in the second rooms of jungle nights. The non-breakbeat drum patterns that were crucial in jungle were absent in speed garage, hence why it appealed to house fans; however, since many of the other elements of jungle and hardcore remained it was largely accessible to both parties, generating a massive following.
By 1997, jungle's novelty had somewhat worn off and the genre's popularity was on the decline. Becoming increasingly nuanced, the scene splintered into offshoots like tech step, as a result, dance floors had become increasingly male dominated, and fights broke out more often than not which deterred female ravers. Garage on the other hand, with its catchy and accessible melodies, tempered the aggressive masculine bravado pervading the dance floor attracting female clubbers, who were keen on the better vibes and accessibility in the music. Speed garage producers like Armand van Helden and Todd Terry were commissioned to remix pop artists and this helped to broaden the genre's accessibility even further.
When producers began cutting their own dubplates, they adopted all the winning characteristics from across the dance music spectrum; diva vocals and the four-on-the-floor beat of house, the dread element and reese bassline of jungle, and micro-breakbeat percussion that can also be traced back to jungle and hardcore, not forgetting the reggae chants, mc chatter and samples of sirens and gunshots borrowed from jungle.
With its house beat and jungle fx, Simon Reynolds refers to speed garage as 'gangsta house' whilst in turn he describes jungle as 'gangsta rave', a rather fitting analogy of the two genres that helps to make sense of their origins.
Predictably, as jungle's popularity waned, virtually all the jungle pirate stations were playing garage records by the end of 1997. As a result of this new found accessibility, the genre went on to achieve much greater commercial success than jungle ever did, entering the charts within months of garnering mainstream attention, with genre defining tracks like 'RIP Groove' by Double 99 and 187 Lockdown's 'Gunman'. Its short-lived popularity opened the doors to an avalanche of offshoots and sub-genres like 2-step, but also grime, dubstep and bassline.
The first easily discernible speed garage record is Armand van Helden's Dark Garage remix of 'Spin Spin Sugar' by the Sneaker Pimps released in 1995. The definitive speed garage track, it possesses all the elements that are critical in producing the distinct sound. The beatless breakdown that was significant in building up the tension in speed garage tracks is one of the staple rudiments of van Helden's garage production. With the term 'speed garage' yet to reach widespread circulation, it's interesting to note that van Helden labeled it as a 'dark garage' remix.
His choice here represents the desire to carry on that junglist grit and darkness, and since so many of the other aspects of jungle were carried through into speed garage, it's hardly surprising that the same dubplate culture continued as well. Some of the best records produced under the speed garage moniker were white label releases, so here is a compilation of ten of the best and rarest of the bunch.
---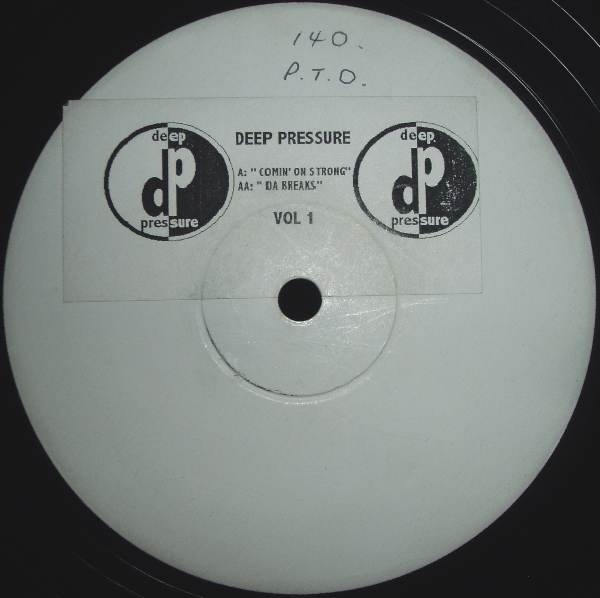 Unknown Artist
Deep Pressure Vol. 1
(DP001, 1997)
This double A side is probably the one record from this list that retains the most jungle/hardcore-like qualities. Both tracks sample the prolific jungle producer Omni Trio, with AA 'Da Breaks' sampling the well-known song 'Far Out' by breaks and hardcore specialist Son'z of a Loop da Loop Era from 1991, exhibiting a distinct rave like quality that would have helped to instil a feeling of nostalgia in some of its listeners who had only recently made the switch.
---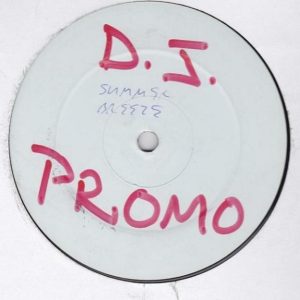 Persian
Summer Breeze / Worries In The Dance
(BLANK001, 1998)
Many speed garage records literally grabbed the same samples that were so prominent in jungle and slapped them on these reese ridden house beats. Persian is one of the great underground garage producers, and his track 'Worries In The Dance' is an example of this tendency for producers to take these well known ragga samples and recycle them. The AA side on this record called Summer Breeze samples the instantly recognizable Isley Brothers vocal that leads into that sluggish bassline.
---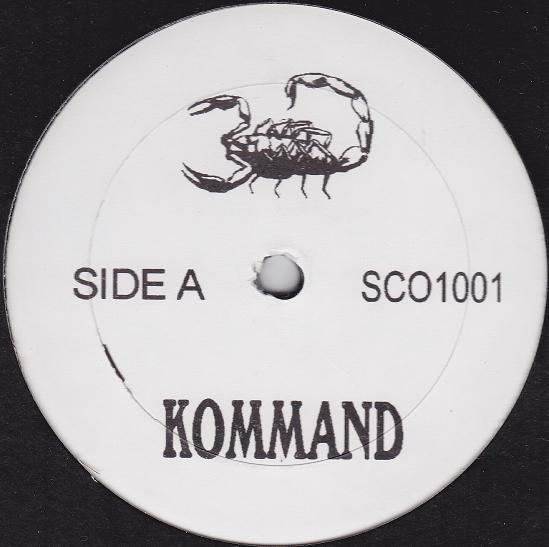 Unknown Artist
Kommand Kemistry
(SCO1001, 1998)
It was common for garage to adopt the R'n'B vocals (and later the percussion as seen in 2-step) churned out by American producers like Timbaland. This record demonstrates that tendency featuring a sample from Aaliyah's 'One In A Million' and is probably the reason why it failed to make an official release.
---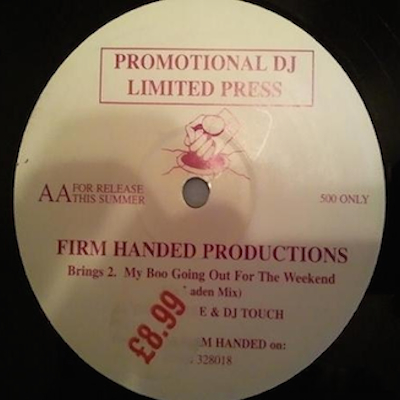 Trever T
Mind Body / My Boo Going Out For The Weekend
(RR002, 2002)
Here's another aptly assigned double A side, given that both the tracks are brilliantly definitive of speed garage. This is a much later garage production, pressed towards the end of the genre's authentic existence in 2002. There are elements in 'Mind Body' that point towards the imminence of bassline, much like the sound that DJ Narrows was bringing out at the time. Unfortunately, in Trever T's case we never got to hear much else from him, this being the last of only 5 releases spanning his career.
---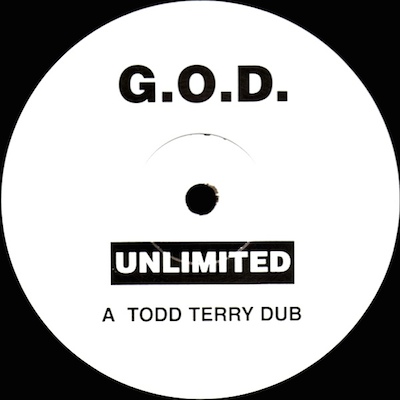 G.O.D.
Unlimited
(GNT001, 1997)
Here's one that's not quite a white label release, but it still should be included. It's on the G.O.D label that was dedicated to the releases of Jeremy Sylvester and Mike Millrain who produced also under the G.O.D. alias. The label is a sub-division from Grant Nelson's Nice'N'Ripe label. It features a remix by Todd Terry with one of the best ever basslines to grace speed garage.
---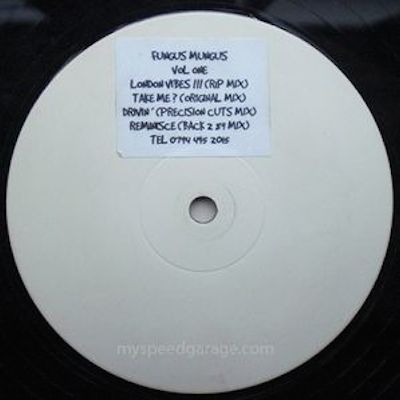 SW15
Fungus Mungus Vol. 1
(SW15001, 2000)
This pressing features 4 tracks by Cutmaster Ace and Mr. Ses and was originally released as the London Vibes EP, featuring different track names to the Fungus Mungus pressing, despite sharing the same tracks list. It's thought that someone plastered the sticker on the Fungus Mungus press in order to put people off the scent of the real London Vibes EP. A2 is the highlight with an incredible reese bassline and vocal sample that's been time stretched almost to oblivion.
---
Aritst Formally Known As P.P
Mixin Potions Vol. 2
(IMP002, 1999)
This is an alias of Persian, the second release by him to feature on this list, he started out making jungle and hardcore and made the switch like many others to garage, producing some of the most obscure and definitive tracks of the genre. This record features the track 'Omid a Man' which is probably the most off-kilter garage track in existence. There's an Arabian vocal and instrumental sample with subtle reese stabs throughout that makes it one of the less in-your-face speed garage tracks on this list. A1 is most recognizably speedy on the other hand, entitled 'Silly Games', it possesses a simple but effective bassline.
---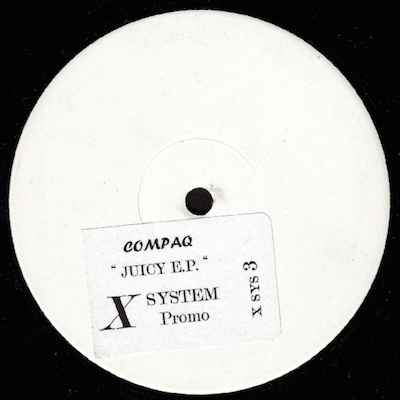 Compaq
Juicy
(XSYS3, 1998)
Side A on this record is the winner, it possesses an orthodox speed garage b-line, and the vocal sample fits neatly alongside it. The lyric, like all dance music, is in a sense a protest against the restraints that the working week encompasses. It persists over and over, crying out for an end, and speed garage, like jungle, house and disco before it, was a way in which the public could let loose over the weekend and cope with their frustration.
---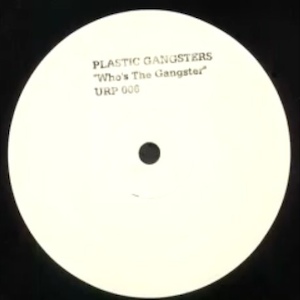 Plastic Gangsters
Who's The Gangster
(URP006, 1997)
This one sided record never saw a full release due to sample clearance issues, so only 10 pressings were cut initially, with a further 10 pressed in 2011 for those that missed out the first time round. It features a chilling bassline accompanied by some ghostly fx that place this record at the top of the list for the most frightening speed garage white label release.
---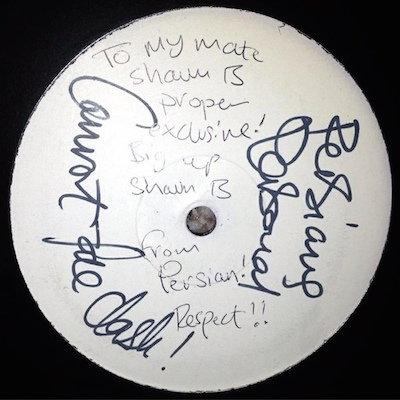 Persian
Cannot Face Clash
(1999)
Another Persian record, this guy cut so many dub plates it's no wonder he gets a triple submission. This must be the rarest here, there's only one in existence and Persian ended up selling it to Shaunb signed by the artist himself and addressed to the buyer. B2 is much like the Industry Standard of Booker T style of garage, with this example demonstrating emphasized bass qualities that are unparalleled by those other artists.