Published on
February 12, 2015
Category
Features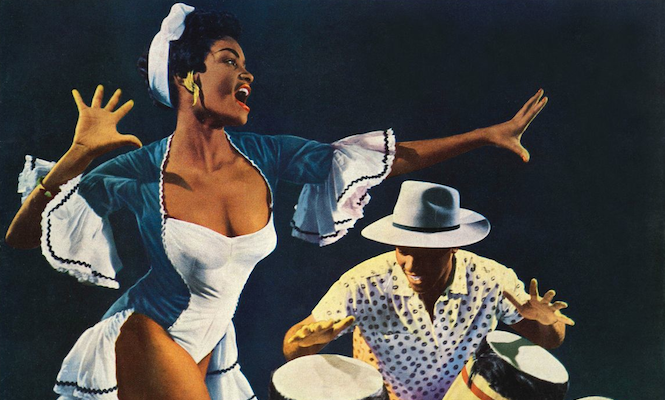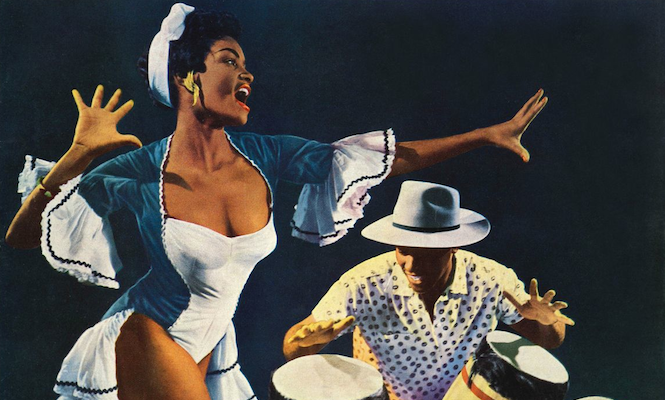 With the Rio Carnival kicking off this weekend, the good people at Cultures Of Soul have put the samba aside to dig deep into the unsung world of Brazilian boogie.
---
Words: Greg Caz
---
There has been a lot of attention paid recently to the disco-boogie-funk sound as produced in Brazil in the late '70s and early '80s. Certain tracks have become established classics while others are just recently coming to light. These tracks are not the absolute definitive list but it contains a number of which have delighted myself and the dancers at the parties where I DJ for many years. To keep it at an even dozen I've had to leave out quite a few great ones, but maybe next time! You can find many of these tunes on the new compilation, Brazilian Boogie Connection: From Rio to Sao Paulo (1976 – 1983) out now on Cultures of Soul Records compiled by myself and Deano Sounds.
---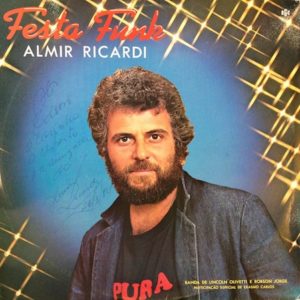 Almir Ricardi
'Tô Parado Na Tua' from Festa Funk
(RGE, 1984) / Buy
1984 classic from a guy who grew up in Rio alongside many of the leading lights of Brazilian music including Tim Maia, Jorge Ben and Roberto and Erasmo Carlos. Breakdowns for DAYS.
---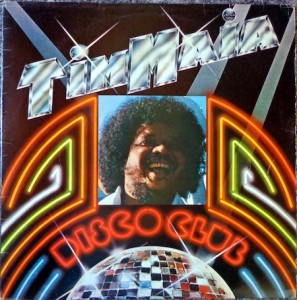 Tim Maia
'Sossego' from Disco Club
(Atlantic, 1978) / Buy
The biggest hit and most famous song on this list from one of Brazil's most beloved singers and characters. Guns N' Roses even covered this onstage at Rock In Rio once.
---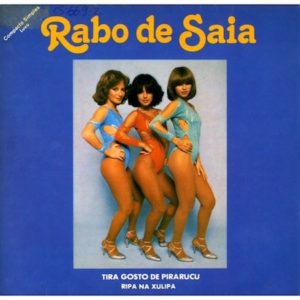 Rabo De Saia
'Ripa Na Xulipa'
(Polydor, 1979) / Buy
A side project from producer/filmmaker/impresario/cultural agitator Carlos Imperial. Hooks that refuse to leave your brain and a groove that can't lose.
---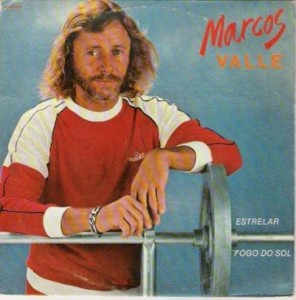 Marcos Valle
'Estrelar'
(Som Livre, 1983) / Buy
One of MPB's great composers. He wrote this song to cash in on the gym/workout trend of the early 80s and ended up with a surprisingly durable classic that gets more popular worldwide by the day, three decades later.
---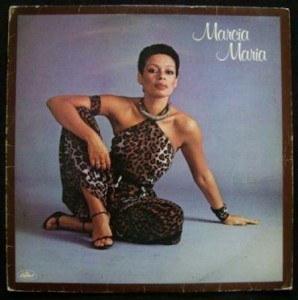 Márcia Maria
'Amigo Branco' from Marcia Maria
(Capitol, 1978) / Buy
MPB chanteuse Marcia Maria's recording of this plea for racial unity by fellow samba composer/singer Leci Brandão has been hugely sought after by DJs over the years, especially in 12″ form.
---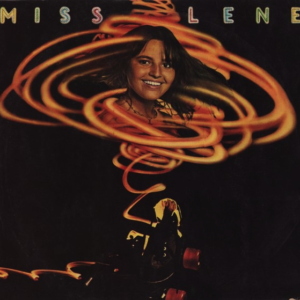 Miss Lene
'Sinal De Desejo' from Miss Lene
(Epic, 1980) / Buy
A little bit like a young Britney or Taylor Swift of her time, Miss Lene more than earns a spot here with this funky scorcher written for her by none other than Tim Maia.
---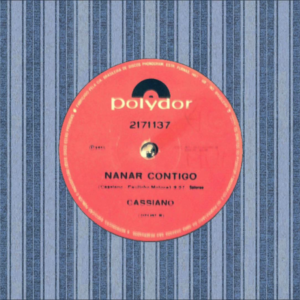 Cassiano
'Nanar Contigo'
(Polydor, 1975) / Buy
One of the great icons of Brazilian funk and soul and one of its finest composers. This is a 1975 b-side that has a bit of a Latin Hustle vibe to it but strictly at the service of a complex and memorable composition.
---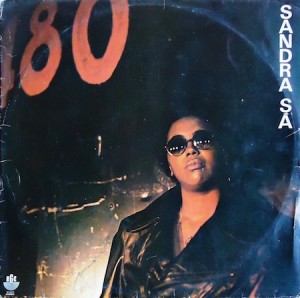 Sandra Sá
'Olhos Coloridos' from Sandra Sá
(RGE, 1982) / Buy
All time classic by the queen of Brazilian R&B from her 1982 sophomore effort on which she's backed by Banda Black Rio.
---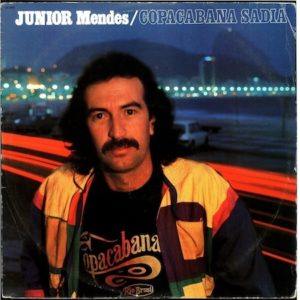 Junior Mendes
'Copacabana Sadia' from Copacabana Sadia
(RCA Victor, 1982) / Buy
Another Banda Black Rio backup gig, this time behind a funky singer/composer/producer who was a well-liked figure in Rio studio circles. This is the title track of his classic 1982 LP.
---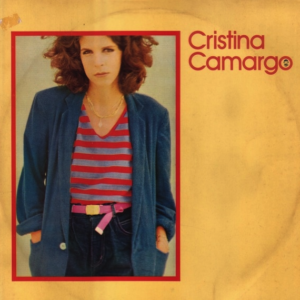 Cristina Camargo
'Moral Tem Hora' from Cristina Camargo
(CBS, 1980) / Buy
The only album Ms. Camargo ever released features as its highlight this Marcos Valle song which he recorded himself a year later under a different title: 'Pecados De Amor'.
---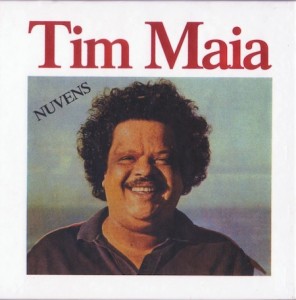 Tim Maia
'O Trem Pt.1 & Pt. 2' from Nuvens
(Seroma, 1982) / Buy
So nice, he had to be here twice. Tim Maia has no shortage of boogie/funk/disco classics, being the king of the sound in Brazil. 'O Trem' is a delicious, funky instrumental which is broken up into two parts on his classic 1982 album Nuvens.
---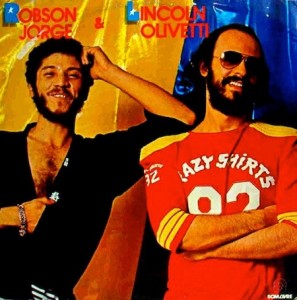 Robson Jorge & Lincoln Olivetti
'Aleluia' from Robson Jorge & Lincoln Olivetti
(Som Livre, 1982) / Buy
The classic floor-filler by the production duo behind much of the disco/boogie/R&B sound which so dominated Brazilian pop in the late 70s/early 80s. Eternally infectious and with a chorus everybody understands!
---
And a bonus track…
---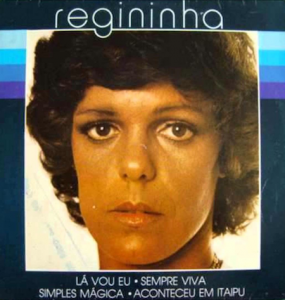 Regininha
'Sempre Viva'
(1979)
A veteran of the late 60s song-festival era, Regininha rounded up the creme de la creme of Rio's studio scene in 1979 for an EP featuring this boogie gem with a distinctly Roy Ayers-like vibes solo.
---
Brazilian Boogie Connection: From Rio to Sao Paulo (1976 – 1983) is out now on Cultures of Soul Records.