Published on
August 1, 2017
Category
Features
A vital figure in British electronic music, we trace the evolution of Richard H. Kirk from Cabaret Voltaire and industrial electronics, to acid house and pulsing techno.
It's impossible to not mention Cabaret Voltaire when talking about Richard H. Kirk. Formed as a Dada-inspired performance art group in 1973, CV evolved into one of the most influential bands to come out of the British industrial scene alongside peers such as Throbbing Gristle. Based in Sheffield, the sound of Cabaret Voltaire was conjured up in their infamous studio Western Works where, alongside the band's output Kirk was relentlessly productive on his own terms.
From releasing his first album in 1980, he avidly explored new avenues in electronic music, continually adapting to the cultural shifts going on around him. In the mid-'80s he was embracing the sound of electro that crept over from the States, while the acid house explosion was a natural home for his machine-wielding proficiency. Having already spent longer than most in the game, and coming from the uncompromising artistic angle of CV, his influence on techno and other forms of electronic music continued well into the '90s.
Trying to pick apart his career and serve up 10 highlights is not easy, not least thanks to the Alphaphone and Intone labels he launched to carry his own music. The former dealt with some patchy forays into tribal house and other overtly club-minded productions. Meanwhile Intone is bursting with one-shot projects and aliases from the post-2000 years when Kirk took to self-releasing his music digitally.
There are plenty of gems to be discovered in these more recent offerings – The Many Sides Of Richard H. Kirk gathered together three such projects as a CD compilation that included the minimalist delights of Orchestra Terrestrial. Other compilations have included the recent #7489 and #9294 (Collected Works 1992-1994) collections on Mute. Meanwhile, this month his latest album Dasein has been released to a widely positive reaction. However, for this list, we felt it important to highlight some of the truly standout releases from the voluminous archives of one of British electronic music's most vital protagonists.
---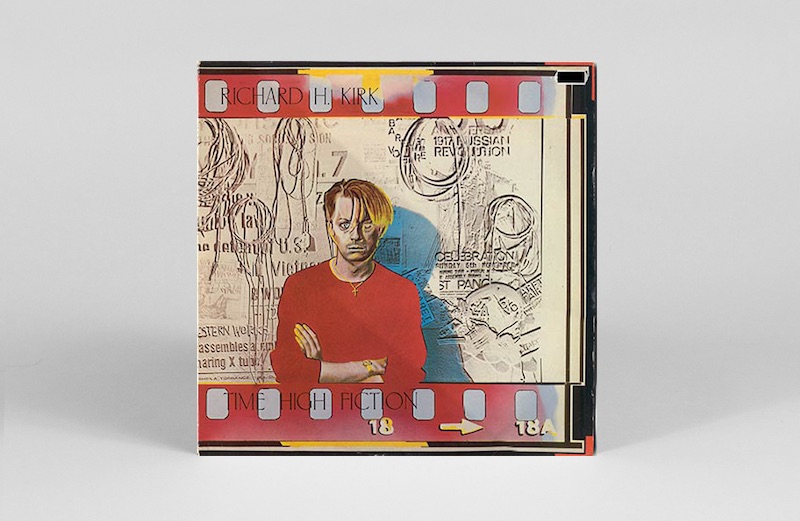 Richard H Kirk
Time High Fiction
(Doublevision, 1983)
Kirk's first solo release was the Disposable Half-Truths cassette, which came out on Throbbing Gristle's Industrial Records. Released a few years later, Time High Fiction was still lo-fi and chaotic in nature, but there was enough breathing room between the elements to give the music greater impact.
The use of delay effects is unrelenting, from jagged metallic grind to long, dubby echoes – even at this early stage Kirk's love of Jamaican music was plain to hear in his work. With the second disc given over to the intense discord of two-part, 40-minute 'Dead Relatives', it was a bold offering that coveted sophisticated ideas within a grubby, avant-garde casing.
---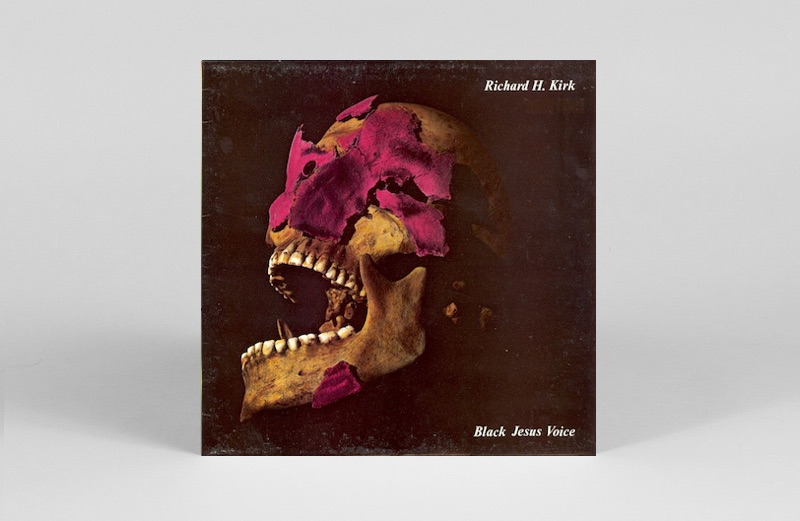 Richard H Kirk
Black Jesus Voice
(Rough Trade, 1986)
Kirk signed to Rough Trade not long after Cabaret Voltaire left to join Virgin. Much like the broadening, danceable influences working their way into the band, Kirk used Black Jesus Voice to indulge his love of electro and run it through his industrial aesthetic.
'Hipnotic' in particular is a razor-sharp party-starter, but the heavy clang of Sheffield's steel mills still lingers in the punch of the drum machines. On this LP, Kirk nimbly defined the crossover between electro and metal that typified industrial music at the time, as bands like Ministry and Skinny Puppy were just hitting their stride.
---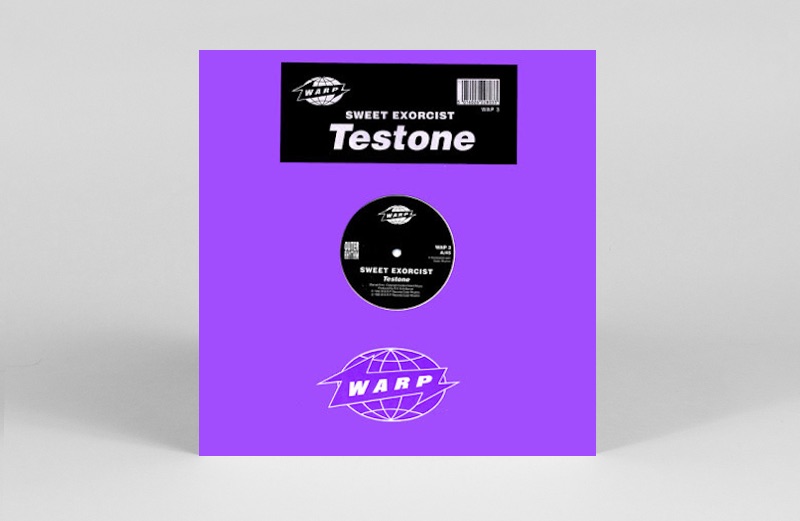 Sweet Exorcist
Testone 12″
(Warp, 1989)
Kirk was in the perfect position to react with verve to the advent of acid, house and techno when it rolled around in the late '80s. Kirk and Sheffield stalwart DJ Parrot formed Sweet Exorcist and struck gold first time with 'Testone', a track so utterly potent in its simplicity it couldn't fail to be a hit.
Alongside Unique 3, Forgemasters and LFO, 'Testone' was a catalyst for the exciting, unconventional approach to electronic music Warp Records would take in the years to come, and Kirk's studio prowess matched with Parrot's dancefloor instincts can be felt in every one of the many versions of the track.
---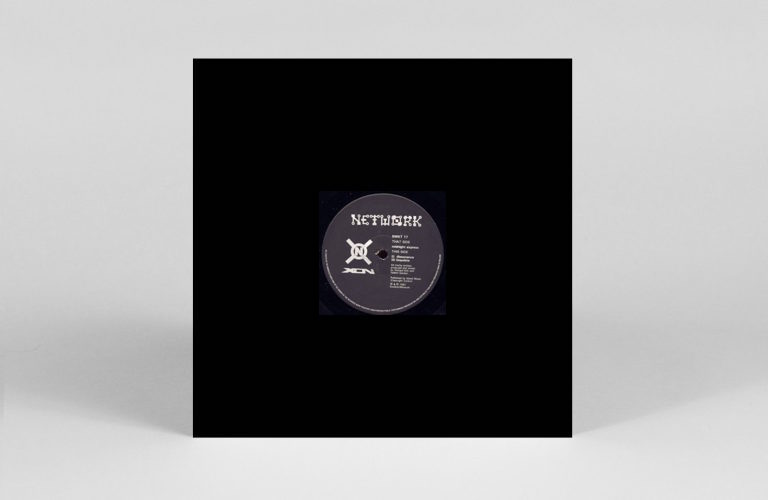 XON
The Mood Set 12″
(Network, 1991)
In a further confirmation of his influence on the emergence of the uniquely British bleep techno sound, Kirk joined forces with fellow Sheffield producer Rob Gordon as XON. While they may have only released one EP together, the quality of the three tracks on 'The Mood Set' is enough to place it high on the list of Kirk's dancefloor achievements.
There's an early '90s rawness about the EP, but the sequences and arrangements are deceptively complex, reaching far beyond basic 4/4 thrust to make for some of the most thrilling, strange techno to come out of Sheffield at the time.
---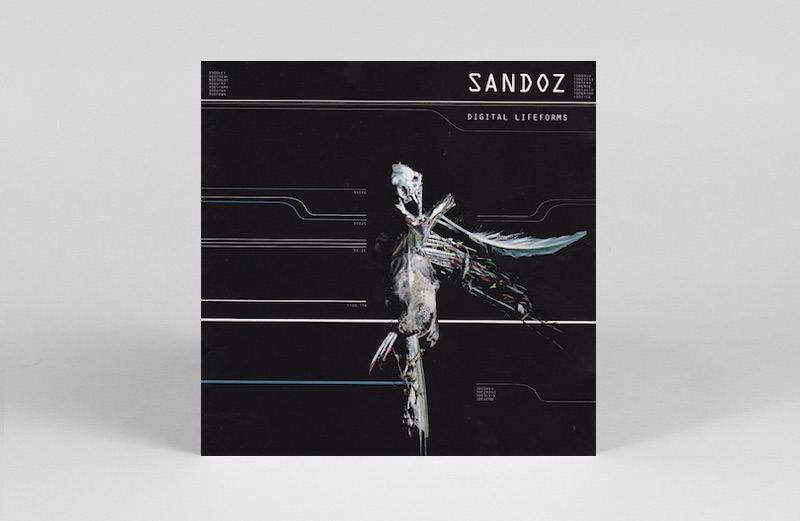 Sandoz
Digital Lifeforms
(Touch, 1993)
The first album from Kirk's celebrated Sandoz alias was a landmark release for the emergent ambient techno and electronica scene. The influence of acid house is apparent in urgent opener 'Armed Response', but there's a depth to the production which stands out compared to the lo-fi baby steps made by younger producers of the era.
From the energetic, electronic start the album evolves to take in some of the world music influences that would come to define Sandoz. The ethnic percussion and vocal samples on 'Human Spirit' and 'Limbo' might feel a little dated now, but the level of intrigue, detail and variation in every track is a marvel to behold.
---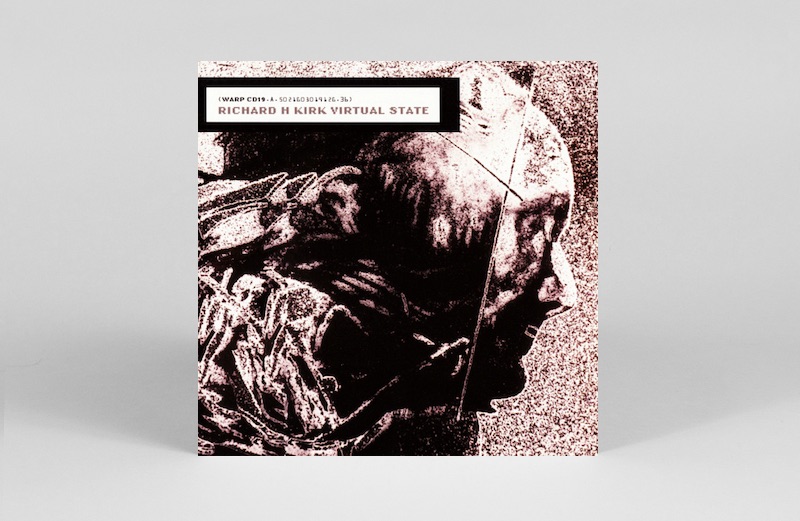 Richard H Kirk
Virtual State
(Warp, 1994)
Having helped cement the early sound of Warp Records, Kirk returned to the label in 1994. The ambient techno sound Kirk explored on Virtual State chimed with the early Sandoz material and the last albums of Cabaret Voltaire, but rather than the shapely, elegant synthesizer sequences that pirouette around Digital Lifeforms, tracks such as 'Come' display an earthly, organic quality.
There was space for bubbling, trancey pulses on 'Freezone' and slow, stirring techno on 'Velodrome', but some of the album's real highlights come from evocative beatless pieces such as mysterious opener 'November X Ray Mexico' and the gorgeous tidal drift of 12-minute closer 'Lagoon West'.
---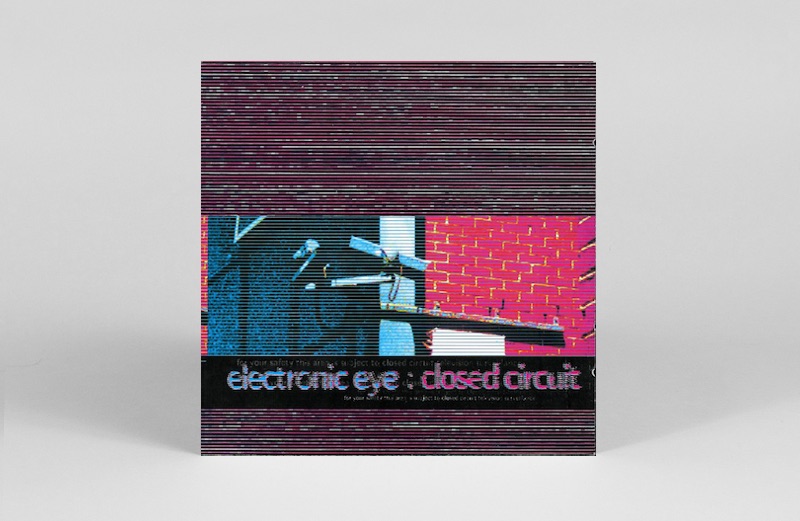 Electronic Eye
Closed Circuit
(Beyond, 1994)
The mid-'90s was one of the most prolific periods in Kirk's career, and his exploration in the field of warm, melodic electronica continued to yield some of his finest work. While Closed Circuit may share similar qualities with Virtual State and Digital Lifeforms, it's certainly deserving of its own entry. There's a bubbly, upbeat quality to tracks like 'Bush Channel Stepper' that might well surprise listeners more familiar with Kirk's industrial roots.
The appearance of Closed Circuit on Beyond Records placed Kirk in the vaguely defined ambient dub scene of the early '90s, at a time when The Orb were topping the charts and the chill-out room was a widespread phenomenon.
---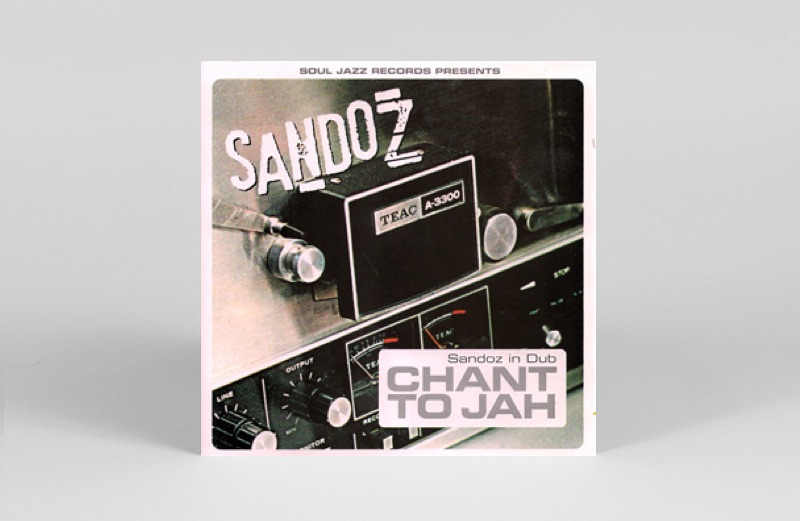 Sandoz
Sandoz In Dub – Chant To Jah
(Touch / Soul Jazz, 1998 / 2002)
Kirk's love of dub has loomed large throughout his career, but never did it come to the fore as explicitly as here. With relentless skanking chords and booming reverb decay Kirk pens a love letter to dub as close as he can get to the source. Of course, this isn't any dub-by-numbers pastiche – the production still weighs heavy and an industrial malaise lingers behind the relative familiarity of the core ingredients in this wonderful revision of classic dub. Soul Jazz issued a vinyl edition in 2002 before carrying the equally excellent follow-up Live In The Earth: Sandoz In Dub (Chapter 2) in 2006.
---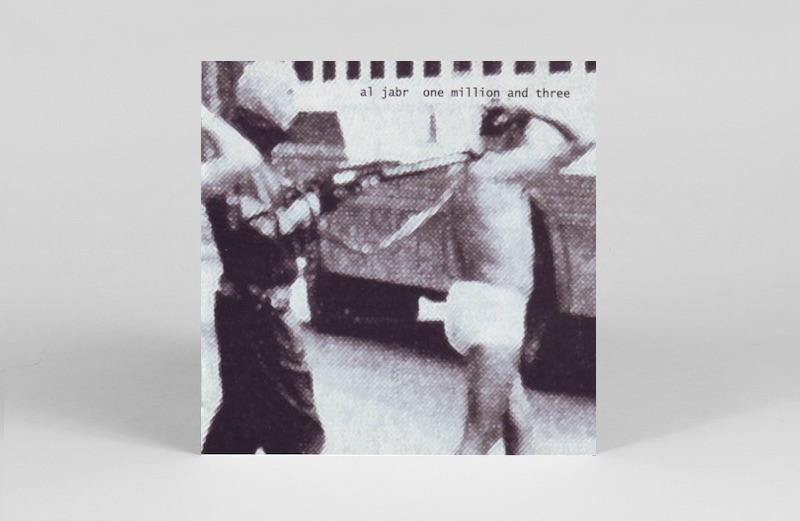 Al Jabr
One Million And Three
(Alphaphone Recordings, 1999)
Similar in intent to Sandoz, One Million And Three produces some of the most potent combinations of sonic cultures Kirk has managed in his long and winding career. The opening track 'Africa Must Be Free' is a stunning tapestry of interloping musical phrases that captures the spirit of African music in an authentic, yet strangely unique way. Elsewhere the album taps into more familiar tropes of downtempo, but the meditative mantras of minimal repetition elevate the sound above the trappings of coffee-table beats that dominated the genre in the late '90s.
---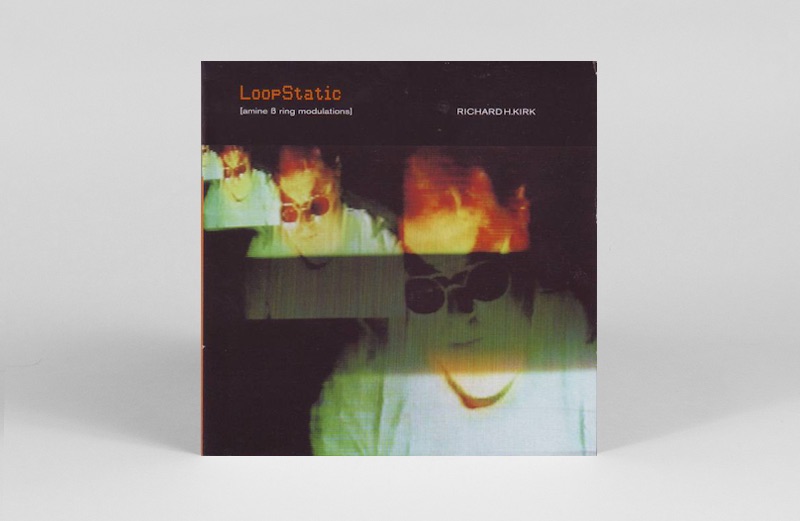 Richard H. Kirk
LoopStatic (Amine β Ring Modulations)
(Touch, 2000)
Of course when Kirk wanted to make any style of electronic music it was inevitably infected with his unconventional creative instincts, and so it went on LoopStatic. Embracing a more propulsive techno sound on this album, there are plenty of textures and atmospheres that align with his industrial roots, but the snappy acid lines and taut drum programming are some of the most modern, club-ready elements he's turned his hand to. The wild thrust of 'Devil In Your Name' is a thrill to behold, sporting tones and motifs compatible with the contemporary techno scene while equally loaded with the strange kinks and fearless attitude that has marked out Kirk's career since day one.