Published on
May 23, 2023
Category
Features
Including Maverick Sabre, Rejjie Snow, Kneecap and more.
Irish alternative R&B crew Bricknasty are on the rise. Following a series of off-kilter yet charming singles, the band have recently been signed to FAMM (home of Jorja Smith and ENNY). The five-piece, made up of Fatboy, Korey Thomas, Dara Abdurahman, Louis Younge and Cillian McCauley have quickly developed a reputation for their exhilarating live sets both in Ireland and further afield.
Ahead of the release of their new EP INA CRUELER on June 7, Bricknasty sat down with VF to share their favourite Irish hip-hop & R&B albums.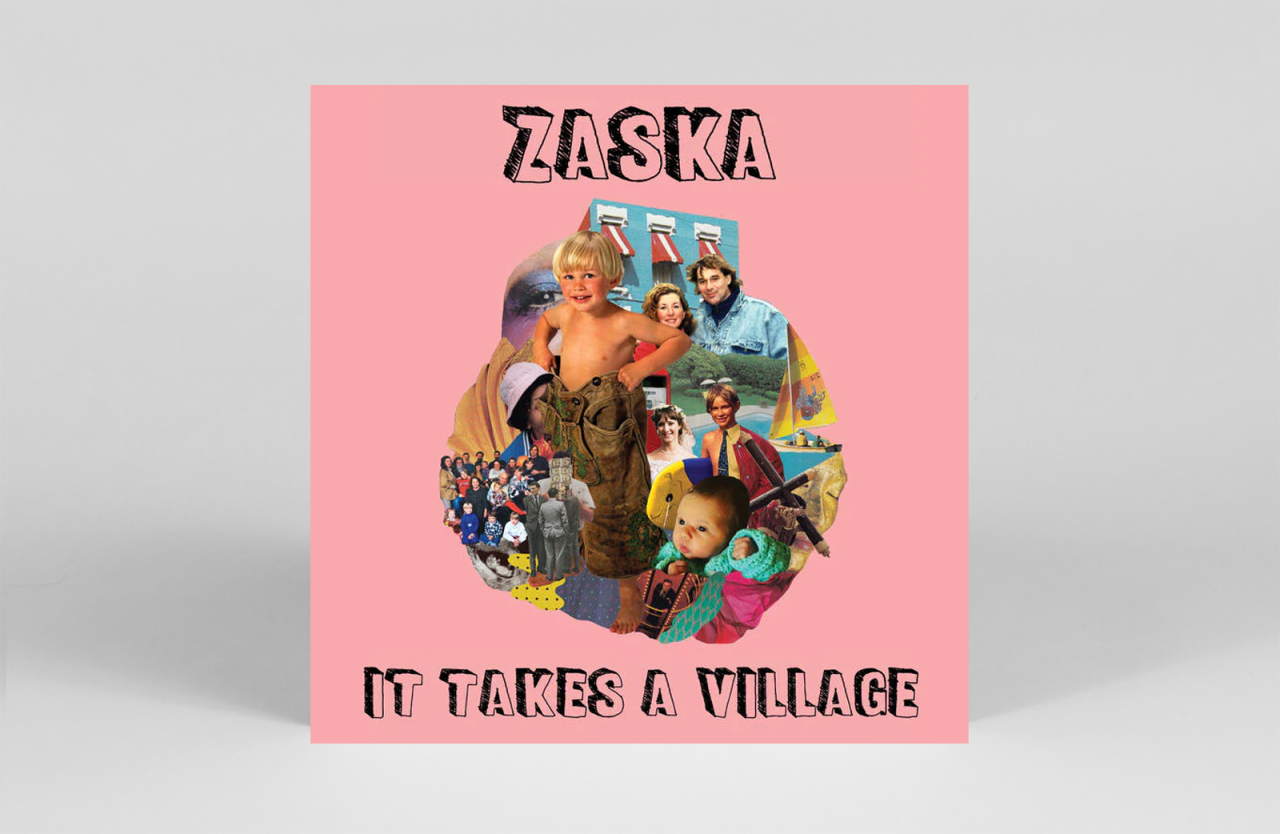 Zaska
It Takes A Village 
(Zaska Music)
This album was big for me when I started playing music in Dublin. I saw it live in the Sugar Club when I was a teenager, and seeing that level of musicianship in the country inspired me. That band has some of the best players in Ireland on it. My favourite track on the album is "Close to You", the pocket and drum sounds are top-class. It's in collaboration with Charlie McCabe and one of the best band recordings in Irish music, in my opinion. Zaska has loads of collaborations in his discography and here he works with Irish artists like Tolü Makay and Melina Malone. Another really enjoyable listen and I'm really happy that as a band we get to work with the level of talent that is abundant in this country.–Dara
---

Rejjie Snow
Dear Annie
(300 Entertainment / Honeymoon)
I started listening to Rejjie Snow back when I was 15. I started with "Loveleen" and I think it was the weird production at the start that originally caught my ear. It's like a weird granular tape drone that then drops into a soulful piano and simple drum beat. At the time, I hadn't heard anyone with a Dublin accent over music like that, and that sounds a bit silly maybe but as a 15-year-old hearing the voice of someone two hours down the road doing something cool like that on the world stage, it makes you feel a type of way. Honestly, I took on the mindset of being like if he can do it why can't I? Hearing lads like Rejjie do bits made it easier to experiment with music in different ways that I wasn't used to, like moving away from trad or just stuff I'd hear on the radio. Since that first project, I've stuck around.
Dear Annie felt a bit poppier than the last and I thought that was a cool direction. My favourites from that are "23" and the steady song cover "Charlie Brown'". The production on some of the tracks is wild, like "Mirrors" and "Arigato", both are up with my favourite songs of his. The last song I'll mention is "Cookie Chips", not only because of MF DOOM's appearance, it's a feel-good little song.
I'm not entirely sure about Rejjie's impact on the "scene" or whatever scene there is. I think he separated himself a bit from what was going on in Dublin early in his career, which was a good move as I see it. It's easy when you're surrounded by a group of similar musicians to set your ceiling where you see it at that point. When you step back a little, from whatever group you may be comfortable acting in, who knows your limits? I think Rejjie is a good example of that.–Cillian
---

Maverick Sabre
Lonely Are The Brave
(Mercury Records)
Mav's a proper good fella and he has great taste. When I was working in Tesco and flat-out drinking every day, I'd always whack on his debut album Lonely Are The Brave when I was losing me rag–especially "I Need" and "Open My Eyes". He cares very deeply about what's happening around him as well and that's very uncommon, I reckon. Mav shows major love to Ballymun and we love him back so we do.–Fatboy
---

Jafaris
Stride
(Diffusion)
If you've had any look at Irish rap, you've probably come across Jafaris. He's up there with Rejjie Snow and Rusangano family in the OG tier of Irish rappers. This album, for me at least, was the first Irish hip hop album that could go toe to toe with the rest of the world, places where hip hop is more established or more valued. I think it showed the Irish soul, R&B and hip hop scene that Black Irish music was not just artistically valid, but valuable and worthwhile. There's a strong influence from American rappers for sure but brought together in a unique way. My favourites from the album are "INVISIBLE" and "GHOST", and I think these two probably show the range of the album sonically and energy-wise. That shit slaps.–Louis
---

Kneecap
3cag
(765211 Records DK)
I remember hearing about KNEECAP while in secondary school, they were introduced to me by a school friend – the main man Paddy "THE PIT" Hugh Kiernan – on the bus one morning. I had this on repeat for that whole summer. Going to school in the Gaeltacht [areas where Irish is the predominant language], you hear your fair share of questionable pop and rap songs sung in the Irish language, so when I listened to 3cag for the first time, I was hooked straight away. You can hear that the lads aren't using the language as a gimmick–it's part of their lives and as a result, they've helped in the resurgence of the Irish language with the yutedem.–Korey
---

Damien Dempsey
Live at the Olympia
(Clear Records)
Damo is a hero and handily one of the best songwriters to come out of Dublin in years. Grew up listening to this album front to back and I'd still whack it on if I was going through it.–Fatboy
Hear Bricknasty's new single "ducks in arow" now.