Published on
October 17, 2018
Category
Features
The subject of an extensive reissue from Analog Africa, Dur Dur Band were one of the few privately run bands causing a stir on Mogadishu's vibrant '80s dance floors. Lost for a generation, this is the story of Dur Dur Band's mission to globalise Somali music.
It was the mid-1980s in Mogadishu, Somalia, and the city's cultural scene was thriving. The National Theatre offered nightly plays, rekindling centuries of Somali poetry and storytelling tradition. Hotels like Jubba and Al-Uruba each had their own in-house bands who played into the early hours of the morning, attracting a young and cosmopolitan crowd with their fiery mix of funk, disco and reggae.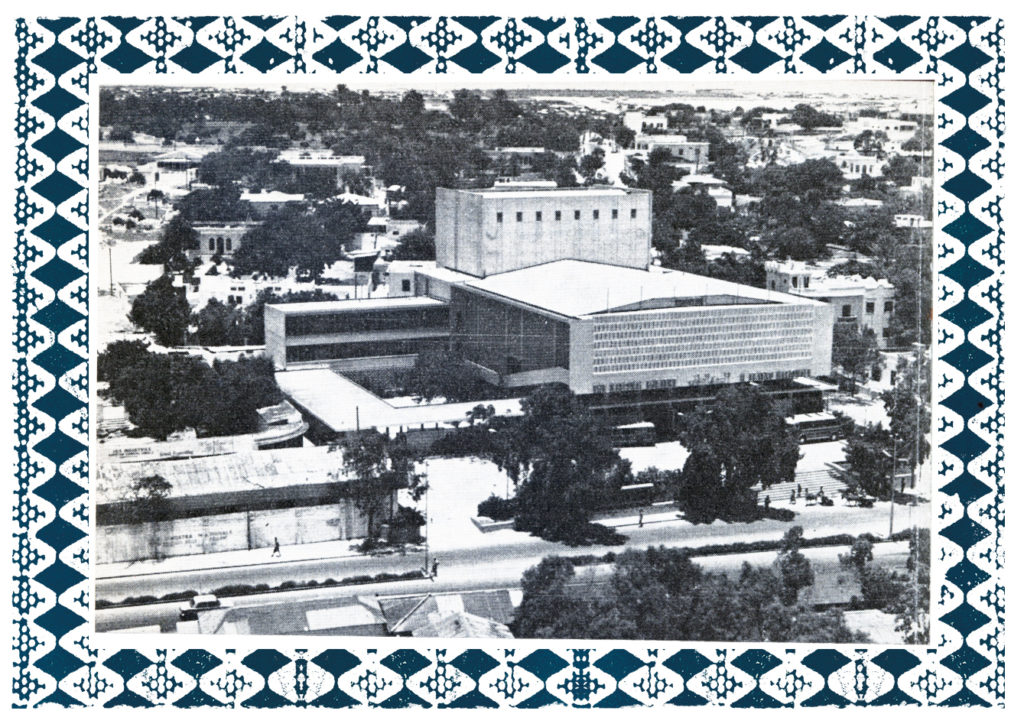 Among it all, Dur Dur Band's music stood out. From the very beginning their vision had been to fuse traditional Somali music with the sounds that were making people dance at the time: new wave, disco, afro beat and funk were played with Banaadiri beats, spiritual Saar music and Dhaanto, a Somali style of music which resembles reggae (and many Somalis proudly believe it to be its precursor). It didn't take long for Dur Dur to become one of the most popular bands in Somalia.
Yet, like most protagonists of Somalia's Golden Era – those exuberant years between the 1970s and late 1980s – Dur Dur Band almost slipped through the cracks. An economic downturn plunged Somalia into crisis, and by the time the Civil War started in 1991 most artists had fled, settling in places like Sweden, the UAE, Canada and the UK. Since then, in part due to the media's myopic focus on war and destruction, Somalia has become synonymous with violence, and its rich cultural identity and musical legacy have all but been erased in the eyes of the world.
Dur Dur's music survived on a few old cassette tapes and in the memories of those who'd loved them, but their name was barely known outside of the Somali community. That was until 2007, when a Milwaukee-based musicologist named John Beadle uploaded a cassette he had been handed twenty years earlier by a Somali student.
The blog post, titled 'Mystery Somali Funk', mistakenly credited the music to another great Golden Era Somali band called Iftin. "It was the deepest funk ever recorded" says Samy Ben Redjeb, founder of the Analog Africa label. His online discovery set off a chain of events which led him to Ohio, Mogadishu and London, and eventually resulted in the release of Dur Dur Vol 1 and 2, a reissue of the band's first two albums, recorded in 1986 and 1987 respectively, with the addition of two previously unreleased tracks.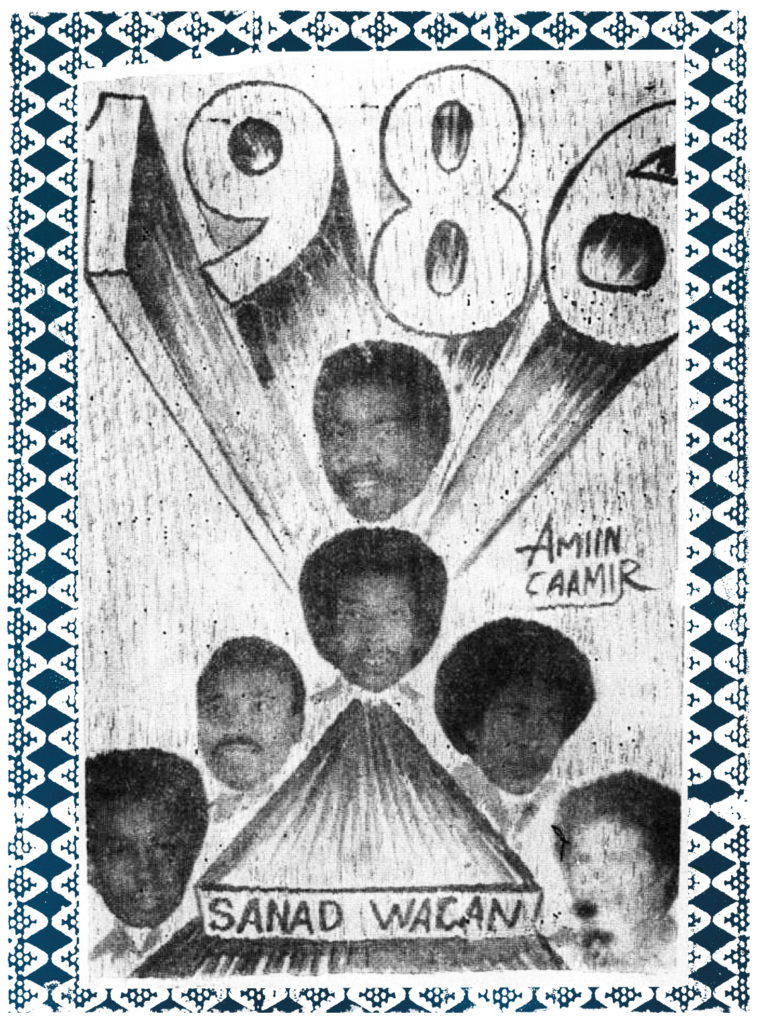 The record, which follows the reissue of the band's fifth album by Awesome Tapes from Africa in 2013, gives us a glimpse into the Mogadishu of the 1980s, and brings new life and much deserved recognition to one of Somalia's most exciting bands. The record is feisty and danceable, gliding through moments of pure funk, soul, disco and even reggae, to which three different singers lend their vocals.
"Dur Dur's sound was more playful [than other bands]" says Samy. "There is humour in their music, in the way they change rhythm within a song. They always sounded good – in that way they remind me of Orchestre Poly Rythmo, they were just unable of making something bad."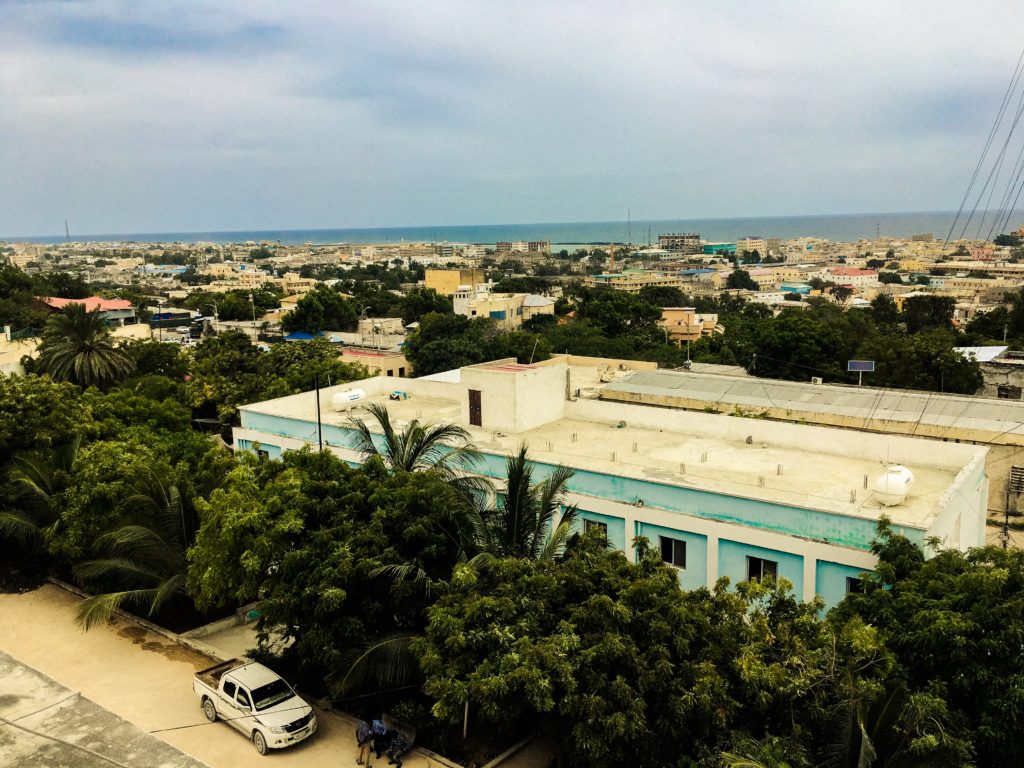 The band was born during a period of extraordinary artistic innovation for Somalia, which flourished despite a repressive and nationalistic regime. In 1969 General Mohamed Siad Barre led a bloodless coup against an unpopular post-colonial government, instituting a socialist government which guaranteed universal education and promoted the arts, but also – eventually – brought increasing repression and censorship. Music production was placed under the control of the state, effectively nationalising the whole scene: private record labels did not exist, and music could only be recorded in the government-owned studios of Radio Mogadishu and Radio Hargeisa. Musicians were paid a wage to work in bands that represented different arms of the government, such as the Ministry of Information, the Ministry of Education and the police department.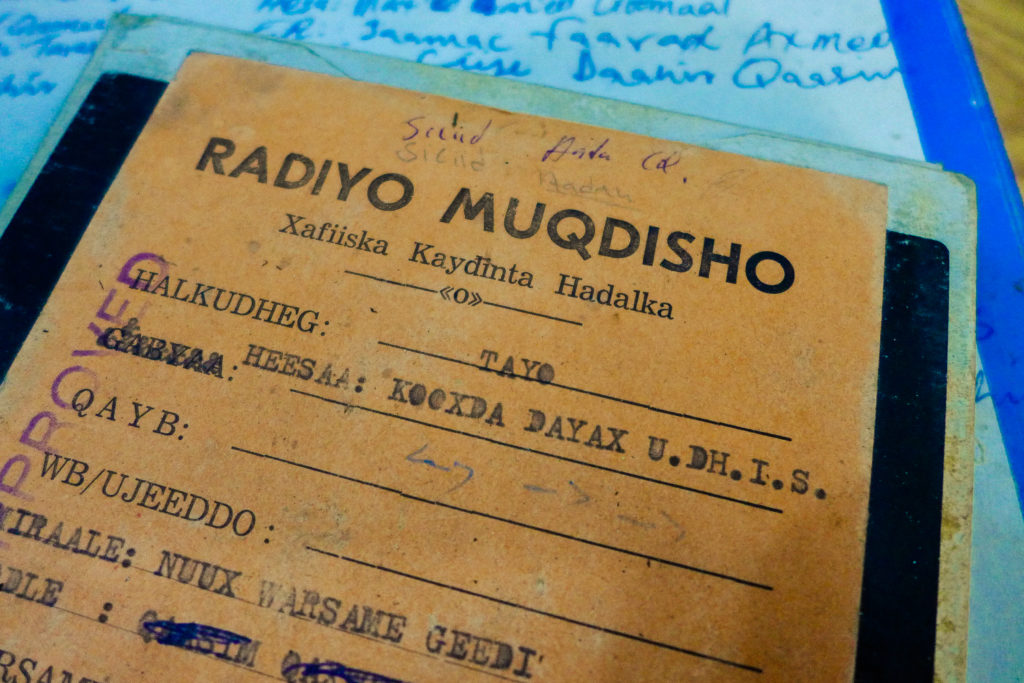 In the late 1970s and early 1980s, Somalia abandoned alliances with the Soviet Union, choosing to align itself with the United States instead. American pop, soul and funk flooded the airwaves, and Michael Jackson, Lionel Richie, Etta James and The Four Tops became household names. Many Somali musicians covered western tracks and sang in English, but Dur Dur – one of the few privately run bands – approached things differently. Founded in 1984 by keyboard player Isse Dahir Qassin, their doctrine was to 'globalise' Somali music by combining it with other genres.
Isse began poaching the most forward-thinking musicians he knew from other bands: drummer virtuoso Adan Handal, for example, was recruited from Bakaka band (as was vocalist Shimaali Ahmed Shimaali), while Abdulahi Ujeeri Ajami left Somali Jazz to become Dur Dur's bass player. Together they became one of Somalia's most versatile rhythm sections. Saxophonist Musa Mohamed, guitarist Yusuf Abdi "Alype", and vocalist Mukhtar Ramadan Idii also joined the band, as did two of Isse's younger brothers. Abukar Dahir Qassin was brought in to play lead guitar, and Ahmed Dahir Qassin was hired as a permanent sound engineer – one of the reasons for Dur Dur's consistently high quality sound.
But what really defined Dur Dur's sound was the inclusion of two singers from Waaberi Band, Sahra Dawo and Abdulahi Shariif Hassan, known as Baastow, who was an expert of Somalia's traditional music. "I was particularly interested in Saar, a frenetic type of music intended to summon the spirits during religious rituals," he says.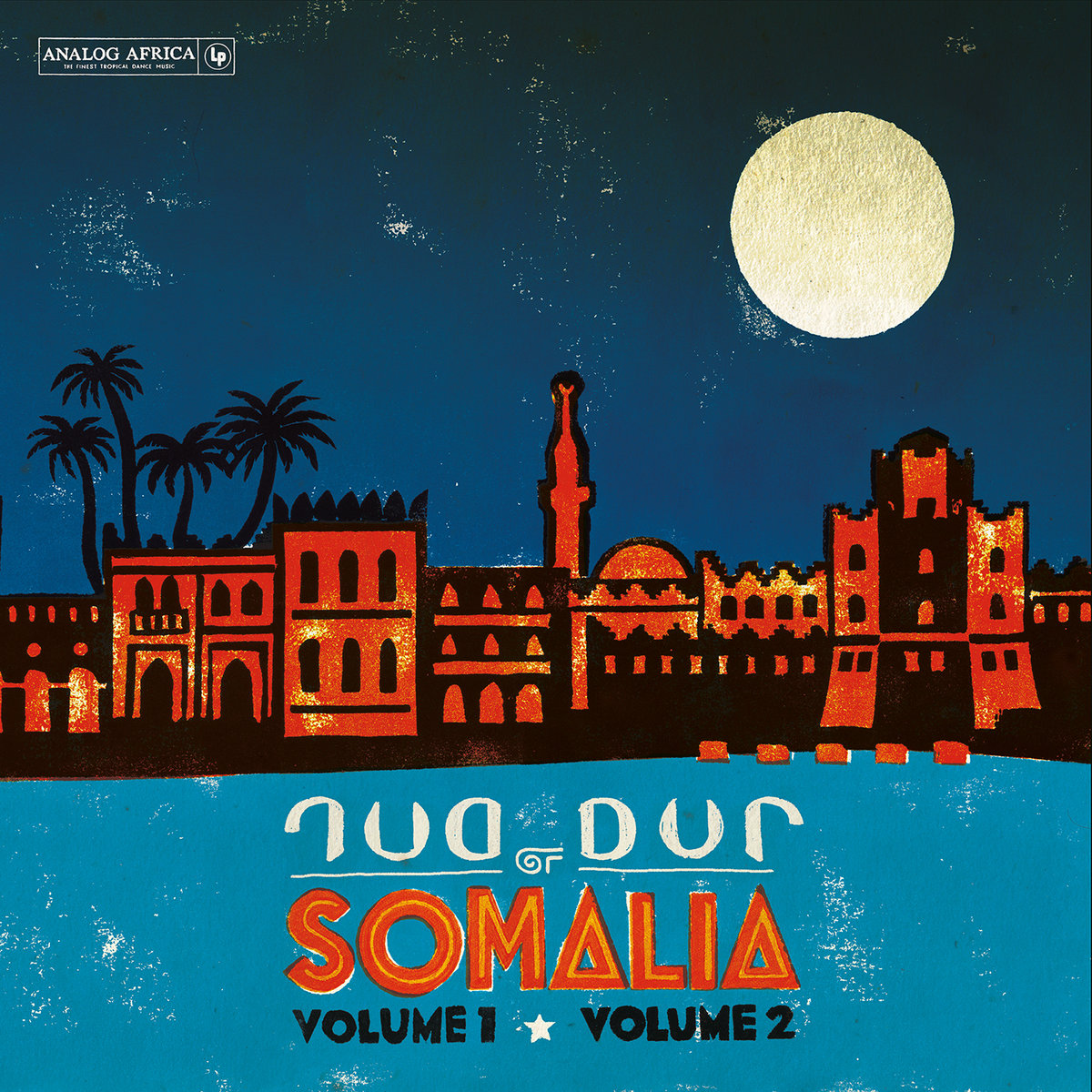 Volume 1 was recorded in 1986 during one afternoon session, and 'Yabaal', a funky new take on a traditional song, became an instant hit. A few months later, in February 1987, the band recorded Volume 2, which cemented Dur Dur's status as Mogadishu's most popular new band. Their first single, 'Diinleeya' is a classic reggae tune carried by Baastow's soulful vocals, while elsewhere on the record Sahra Dawo's voice soars over deep funk grooves and psychedelic guitars. "That's when we realised we had reached the pinnacle of success, at least in Mogadishu," remembers Baastow.
Not long after that, as the country descended into civil war, musicians left and funds were diverted away from the arts, the vibrant music scene, which, together with its iconic ivory buildings earned Mogadishu the moniker 'Pearl of the Indian Ocean', came to an end. Somalia's rich cultural heritage – its music, theatre, poetry – was the first victim of this war, and perhaps its most enduring.
---
Dur Dur of Somalia's Dur-Dur Band Vol.1 & Vol. 2 is out now on Analog Africa.