Published on
March 3, 2020
Category
Features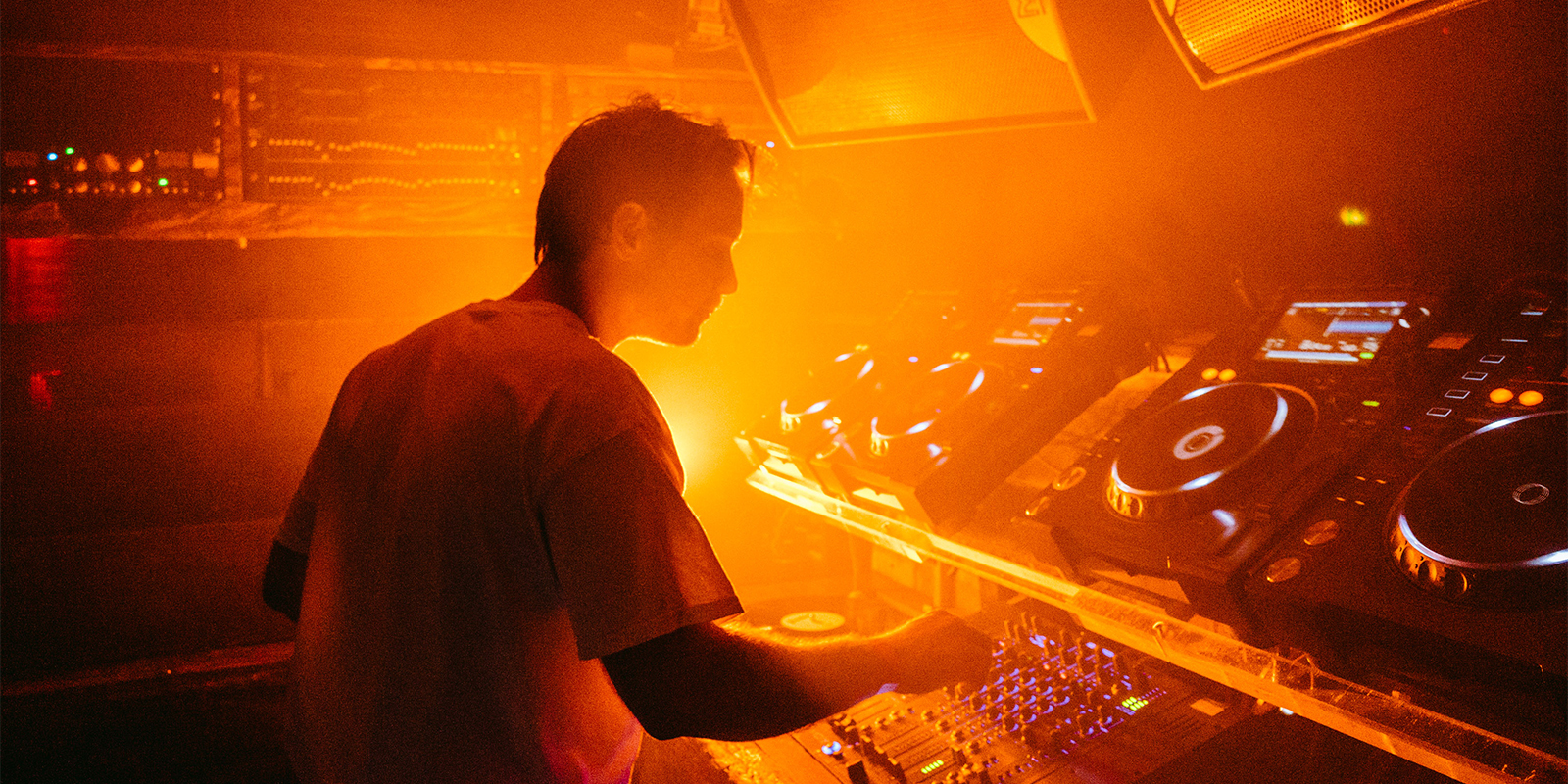 Breakbeat chops meet heavy grooves, in this hour-long ride.
"This is a mix of records from one of the many sub-genres that emerged out of the drum'n'bass scene during the late '90s and early '00s, the beginnings of which started before this time. It was characterised by insane, intricate breakbeat chops, and a heavy focus on groove. This kind of drum programming had been going on since jungle started – think Bizzy B, Remarc, etc – but with drumfunk it began to be combined with modern production standards, making for some beautiful tracks. The style also found favour with more experimental producers, creating interesting music on the softer end of the spectrum too. Paradox's collaborations with vocalist Seba are some of my favourite examples of this."
"The sound influenced me various ways. Firstly, learning to mix these frenzied breakbeats on my Numark beltdrives stood me in good stead for the future. Secondly, it instilled a love of breakbeats in me that will never fade. I'd spend hours hunting down the breaks that were used in my favourite tracks, and became a regular on DOA's "The Grid" production forum. Many of the leading artists of the time would either actively post in the forum (Fanu, Cartridge) or would host official production Q&As. Learning how to chop the grooves in the right place and how to process (or oftentimes, how NOT to overprocess) drums has been crucial to my music ever since."
Listen to the mix above and check out the tracklist below.
Tracklist:
1. Equinox – Breakestra Ting
2. James Hardway – Neon (Nucleus & Paradox Mix)
3. Paradox – Ghost Notes
4. Fracture & Neptune – Apollo
5. Dgohn – 4 37745 Yards
6. Macc & DSP – Los Angeles
7. Senses – Darker Self
8. Fracture & Neptune – Too Doggone Funky
9. Alaska – The Vortex
10. Equinox – Stagga VIP
11. Tek Unlimited – Destruction