Published on
June 5, 2023
Category
Features
Featuring The Prodigy, React, Relief Records and more.
Ahead of the release of their fifth album, Off Planet, on June 16 via Because Music, Django Django's Dave Maclean joins us to discuss his favourite records from trance classics to underground hip-hop and everything between.
Read more: billy woods on MF DOOM, Kool Keith and Cannibal Ox
Read on to learn more about Dave Maclean's favourite albums.

Bernard Bonnier
Casse​-​t​ê​te
(Amaryllis)
A classic musique concrète album that I guess influenced everyone from Mathew Herbert to Aphex Twin and still sounds totally mad. It's got elements of what I love about great house music and techno music too. Casse​-​t​ê​te makes funky grooves out of odd, abstract, and alien sounds, all done with tape loops in 1979.
---

Various Artists
Reactivate 7 – Aquasonic Trance
(React)
I picked this up when it came out, played it to death and still love it. Jaydee's "Plastic Dreams" brings back memories of endless Scottish summers as an early teen. It contains both a Polygon Window track and a killer Fierce Ruling Diva track that I still play out and people always ask me what it is. Just a killer dance compilation.
---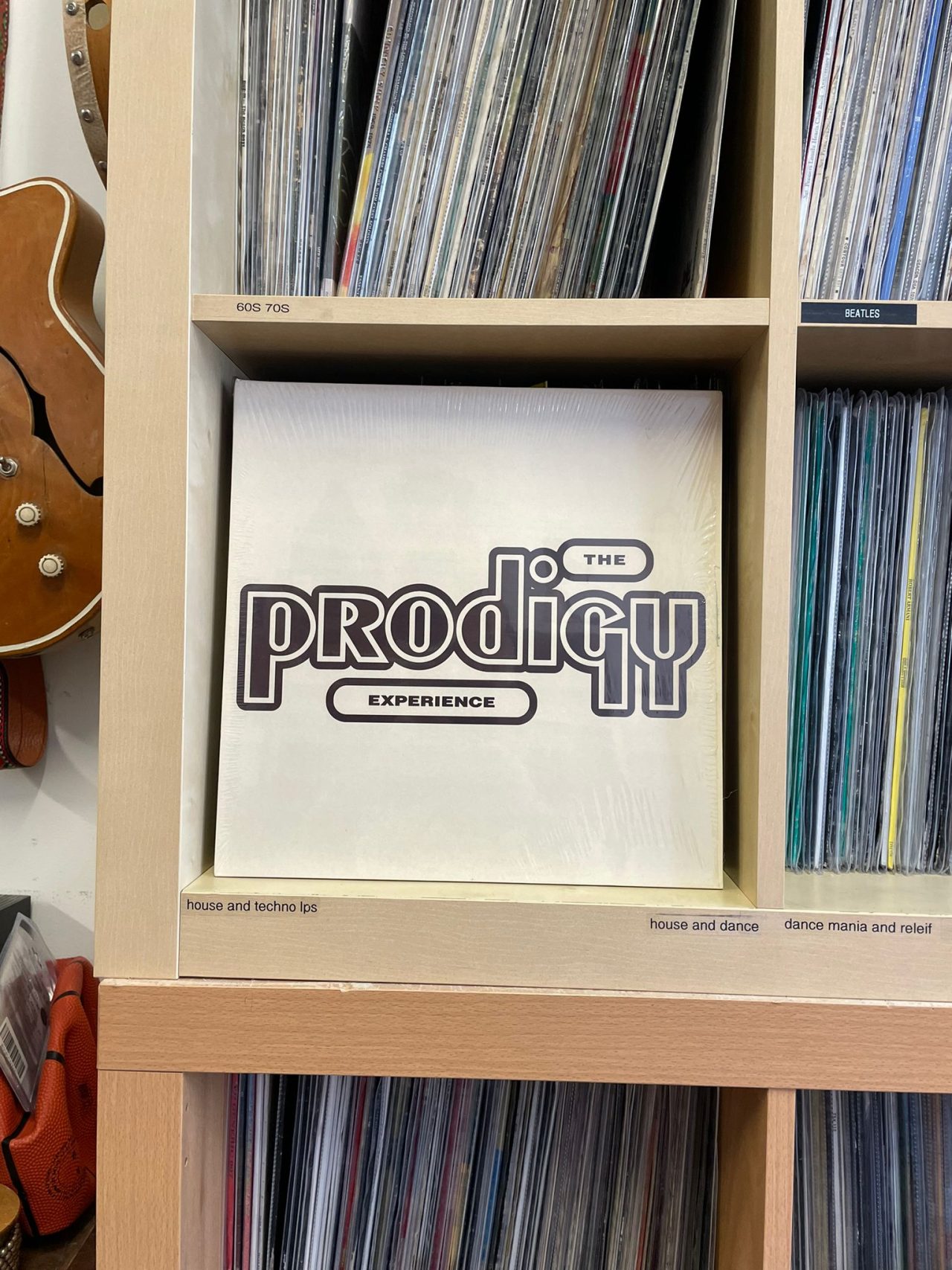 The Prodigy
Experience
(XL)
I always have to give this album a shout-out for changing my life and making me buy decks and take down my Nirvana poster to put up a U.F.Orb one. It was the album that got me into rave and electronic dance music and everything else from there (I do still love Nirvana).
---

Various Artists
Classic Hip Hop Mastercuts Vol 1
(Mastercuts)
It was 1995 and my tastes at that time shifted away from four to the floor towards hip hop, jazz, soul and funk. This LP was coming out and I mainly wanted "King Of The Beats" by Mantronix which I had a slight obsession with. I ordered it from HMV in Dundee and remember getting home from school and being excited that it had arrived. I learned to beat juggle and scratch with "Peter Piper" on this LP so my copy is all worn out.
---

Various Artists
Cajual Relief (The Future Sound Of Chicago)
(Relief Records)
I was scanning the iconic Hard to Find Records catalogue one afternoon and I saw this Boo Williams record and the description was something like "alien funk music from Chicago" and I was like "ok that's for me". When it arrived, I was so in love with the maroon sleeve, the logo, and the unique sound. I was hooked on Relief and since then have managed to collect most of the back catalogue. This LP is a really good best-of and perfect introduction to the sound.
---
Pre-order Off Planet now.