Published on
July 8, 2013
Category
Features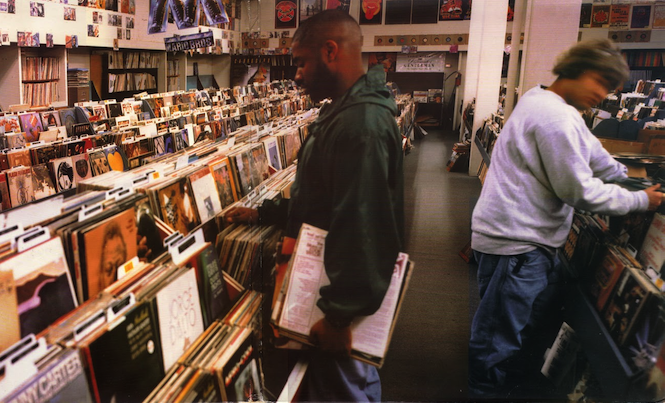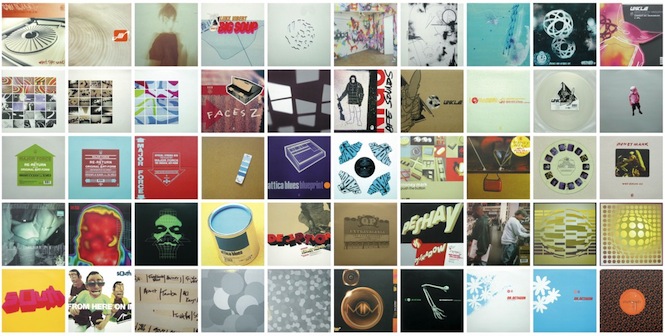 With an exhibition planned to celebrate 21 years since Mo'Wax's first release, we spoke to Ben Drury, the designer behind the label's iconic visual style and selected our ten favourite Mo'Wax sleeves.
Home to DJ Shadow, Unkle and DJ Krush, it's been an American childhood since James Lavelle raised the curtain on Mo'Wax with a beats meets acid jazz compilation Jazz Hip Jap Project. A uniquely British melting pot of influences often clumsily paraphrased as "alternative hip hop", Mo'Wax drew inspiration from leftfield electronic music, Japanese Manga and high-end graffiti culture to release some of the most important records of the 90's.
Responsible for turning DJ Shadow's turntablist manifesto Endtroducing… into a million seller, Mo'Wax also tasted success with Unkle's seminal Psyence Fiction, resurrecting the careers of David Axelrod and Liquid Liquid while releasing definitive trip and hip hop records with DJ Krush, Attica Blues, Money Mark and Dr. Octagon.
And yet, what set Mo'Wax apart was its visual style. One of maybe a handful of successful labels to have found a consistent visual aesthetic that truly reflected the music it was putting out, Mo'Wax designer Ben Drury (working with Trilogy Tapes' Will Bankhead) jumped in while he was still at college, expanding on the foundations laid by UK designer Swifty before helping to launch the careers of American artists Kaws and Futura 2000.
Now, to celebrate the label's coming of age, James Lavelle will curate an exhibition drawing on his mythical Mo'Wax merch lock-up to display the label's iconic records, original artwork and attendant toys, clothes and mementos (check out FACT.TV's video behind the scenes). With Lavelle's crowd-funding campaign coming to a close in the next few days, we caught up with designer Ben Drury to get the inside track on the Mo'Wax look.
Working with 3D, Mo'Wax's kindred spirit in Massive Attack (whose top 10 sleeves we collected last month) and an array of designers like Alexander McQueen and Supreme, Ben Drury designed over 400 record covers during his time as Head Designer at Mo'Wax. Scroll down for are ten of the best.
---
How did you first get involved with James Lavelle and Mo'Wax?
I was still at college and had formed a creative partnership with Will Bankhead. Will was introduced to James by Russell Waterman, formerly of Slam City – latterly of Silas / Amos, but at the time was working on shortlived but influential skate / culture magazine Phat. Will took James's photo for an interview and feature on Mo'wax – we just started to hang out, exchange and develop ideas.
Were you given much of a brief to begin with? How much freedom did you have?
Pretty much total freedom. Every project had a different start point – occasionally there'd be input from the artist or James… Maybe James would show us a package he'd brought back from Japan and we'd fuck around with it – most of it was custom generated by us though. Sometimes super literal interpretations of the title or a lyric, other times pure abstracts – god knows what it was all about, it just seemed to work out.
The Endtroducing photo has become one of the most iconic images of the 90's. What's the story there and why do you think it has achieved such a mythical status?
I had absolutely nothing to do with it! Haha… my only real creative input on that sleeve was to leave off any copy. It's a great image by B+ (Brian Cross) – It's like a window into another world. It always looked like a classic because it had all the ingredients of sleeve images from the golden era – expansive, relevant yet mysterious…
Of course, the other iconic design from the Mo'Wax era was Unkle's "Pointman" design. Were you involved in this one? How was that developed?
The Pointman's first appearance was in the central panel of a triptych by futura that James had bought and wanted to use on the sleeve of the first Unkle release – ["The Time Has Come"] – it latterly became the iconic Unkle logo – the 2 pointmen in a triangle. I think it was an image that really triggered something with James and crystallized his concept for the Unkle visuals – fantasy frontmen – – which represented him and a central collaborator – at the start Tim Goldsworthy, later DJ Shadow, Richard File etc etc.. We expanded the cast of characters for Psyence Fiction and I was always messing about.
A load of the Mo'Wax releases came with an entourage on toys and merchandise. Could you explain a little about James' thinking behind this?
Haha, not really – apart from James seeing every recording project as if it were a film – with all its attendant merchandising and promotion. He really was very heavily influenced by blockbuster movies and I think he saw it as logical to treat recording artists as characters in their own stories. In the case of Money Mark and Unkle we definitely pulled it off but with the chaotic schedules we were working with it would have been unsustainable.
Finally, with the benefit of hindsight, how would you define the "Mo'Wax" look?
In the early days the identity was clearly defined by Swifty, working closely with James. Some of those early releases with the paper strips over full bleed paintings (RPM in particular) set the bar pretty high. I loved those early sleeves. When Will & I got involved it developed in a totally different way – we treated every project totally separately, although there were a few consistent factors – we used reverse board a lot, never used jewel cases. I think a label aesthetic just develops when the same creative team is responsible for the majority of the output.
---
The 10 best Mo'Wax sleeves
---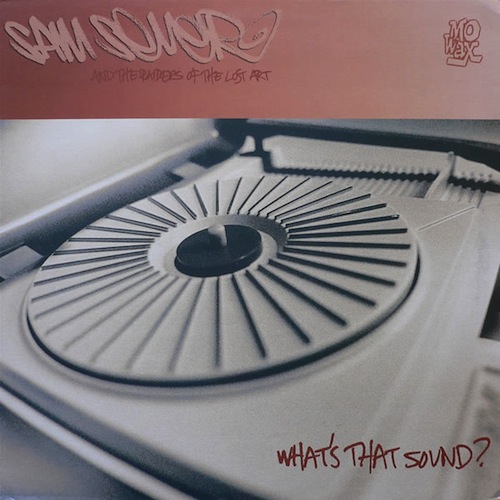 Sam Sever And The Raiders Of The Lost Art
What's That Sound?
1995
---
Money Mark
Mark's Keyboard Repair
1995
---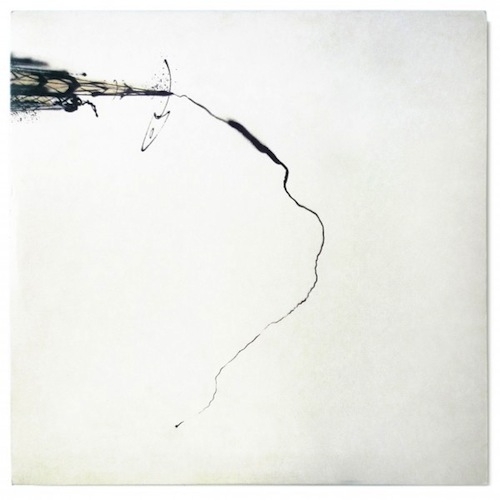 DJ Krush
Meiso
1995
---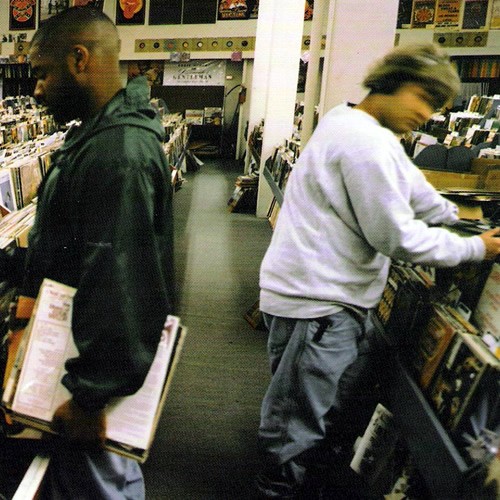 DJ Shadow
Endtroducing…
1996
---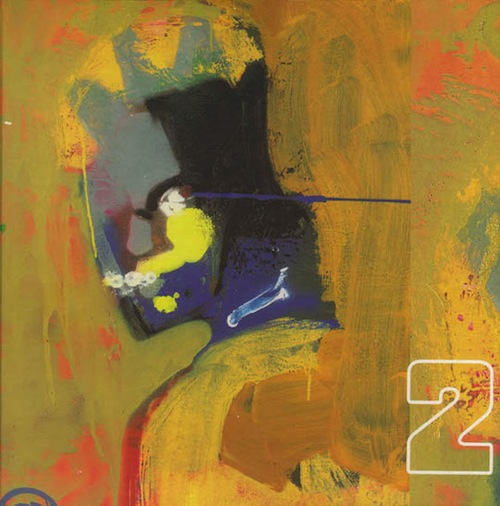 Various Artists
Headz 2
1996
---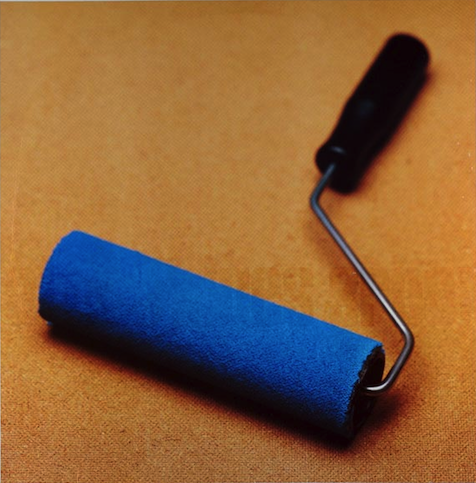 Attica Blues
"3ree (A Means To Be)"
1997
---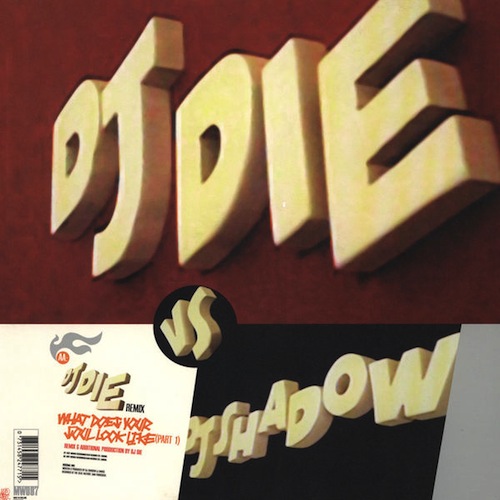 DJ Shadow vs. Peshay & DJ Die
"What Does Your Soul Look Like? (Part 1) Remixes"
1997
---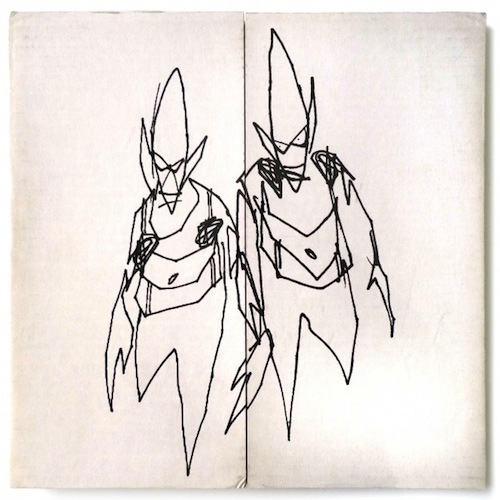 Unkle
Psyence Fiction (Promotional Package. Contains 12″ in pop-up gatefold sleeve, 5″ record, promo CD, sticker pack)
1998
---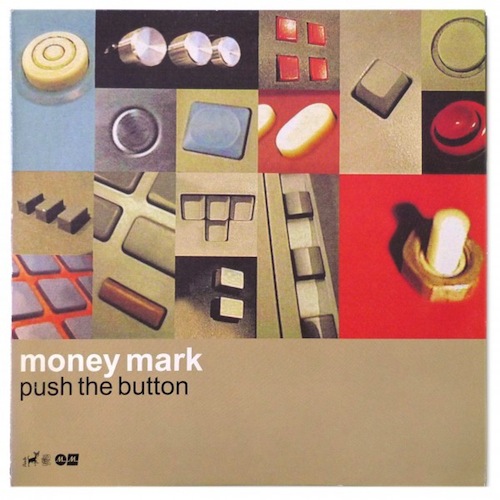 Money Mark
Push The Button
1998
---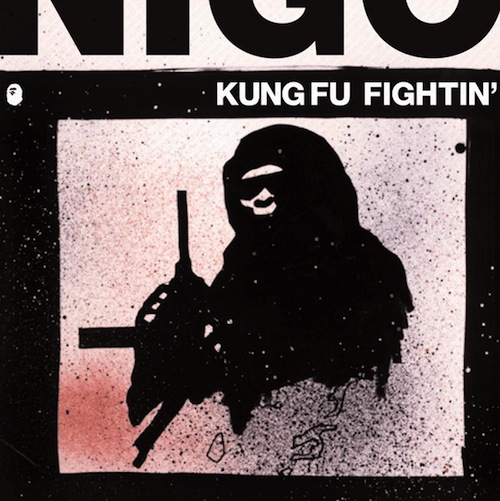 Nigo feat. Tycoon Tosh
"Kung Fu Fightin'"
1999
---
Unkle has also collaborated with The Vinyl Factory on a series of exclusive releases with designers Nick Thornton and Warren Du Preez. Click here to find out more.