Published on
December 29, 2016
Category
Features
Run out of a disused basement from 1997 to 2007, Goya Music was the central meeting point for BRUK's main instigators.
It's a bright, blue day when I meet Mike Slocombe for a coffee in Soho. Our location seems fitting: a Broadwick Street branch of a nondescript coffee chain, we're sat directly opposite iconic record shop Sounds of the Universe. Hearing about his role in forming the broken beat scene of the late '90s and '00s, the area crops up repeatedly in our conversation. He conjures an image of streets littered with go-to record shops and taste-shaping venues, a decided contrast with the Soho facing us now. While a few scattered outposts remain, our current setting – an identikit, judiciously air conditioned kind of spot – is increasingly the norm.
In 1997, things were different. Starting up Goya Music that year with Spencer Weekes, it was still possible then to spend a whole day ducking in and out of record shops on Berwick Street. In operation until 2007, the record distributor would have a transformative, if understated, impact on UK dance music. Working with a clutch of record labels they knew and liked, artists arrived from different corners of London's nascent club culture. Besides shared schoolings in rare groove and hip-hop, a feeling for experimentation stood as common ground; building on the technology-fuelled advances – like Goldie's 'Terminator'-era time-stretching – of the preceding years, artists collided those sub-rattling techniques with the musicality of London's longer-standing musical legacies.
With much of their cohort arriving from jungle and drum 'n' bass, broken beat followed those formative strains of UK club music, while preceding the splintered, overlapping evolutions –  grime, dubstep, UK funky – which followed. Rather than chopping up drum breaks at breakneck speeds, though, jungle's make-it-new spirit found a different expression. Channeling a jazz-funk sensibility, luscious Rhodes were a commonplace adornment to the scene's syncopated – or, broken – rhythms.
Bringing together those artists and ideas, Goya fed the creation of a sound that, even in the UK, struggled to make a mark on mainstream culture. Over the past couple of years, though, there has been a renewed interest in its legacy. The Guardian cited new producer EVM128 as an example of its re-emerging influence, while Plastic People's 2015 closure prompted a raft of eulogies, many citing Co-Op – the broken scene's main meeting point – as one of the club's pivotal nights. Meanwhile, labels like Eglo and 22a have – through releases by still-active stalwarts Dego & Kaidi, or broken-styled 12"s from newcomers like Tenderlonious – slowly edged it back onto the agenda.
Hearing Slocombe's earlier recollections of working for a distributor, it tells of the conditions which prompted him to start his own. He and Weekes – friends through DJ'ing and digging for records together – both started working at distributor Global. As they learned there, it's the buying and selling of records, from labels to record shops, that forms a distributor's central business. At Global, there was a focus on exporting records from the UK to abroad, with the pair negotiating their own sub-division, Global Dance, focused on finding club-ready releases that would sell in Europe and the US.
The low prices of Global's larger competitors meant that signing obvious, big selling records wasn't an option. Instead, Slocombe recalls, "We would try and find little niche things we liked." Working in a way that they would later replicate at Goya, arrangements known as production & distribution deals were key. Otherwise known as P&D deals, the distributor fronts the money for releases and takes care of the practicalities – like warehousing and shipping – required to get the music out there. In return, they get a stake in the success of a label they believe in; for labour-of-love 12" labels short on cash flow, it meant freedom to focus on the creative side of things.
In the mid- to late-'90s, UK house – along with fast-mutating strains of drum 'n' bass and garage – brought new labels marshalled by producers, DJs and music heads with few connections to the wider music industry. Working with the then-fledgling U-Star label, run by house duo Idjut Boys, Slocombe remembers, "They'd only press 1000 [records], [then go] round the West End, selling them themselves," he says. "And then we'd go, 'How many you got left? We'll take the lot.'" Seeing bigger possibilities for these small-scale operations, they spied an opening for an intermediary to help them grow.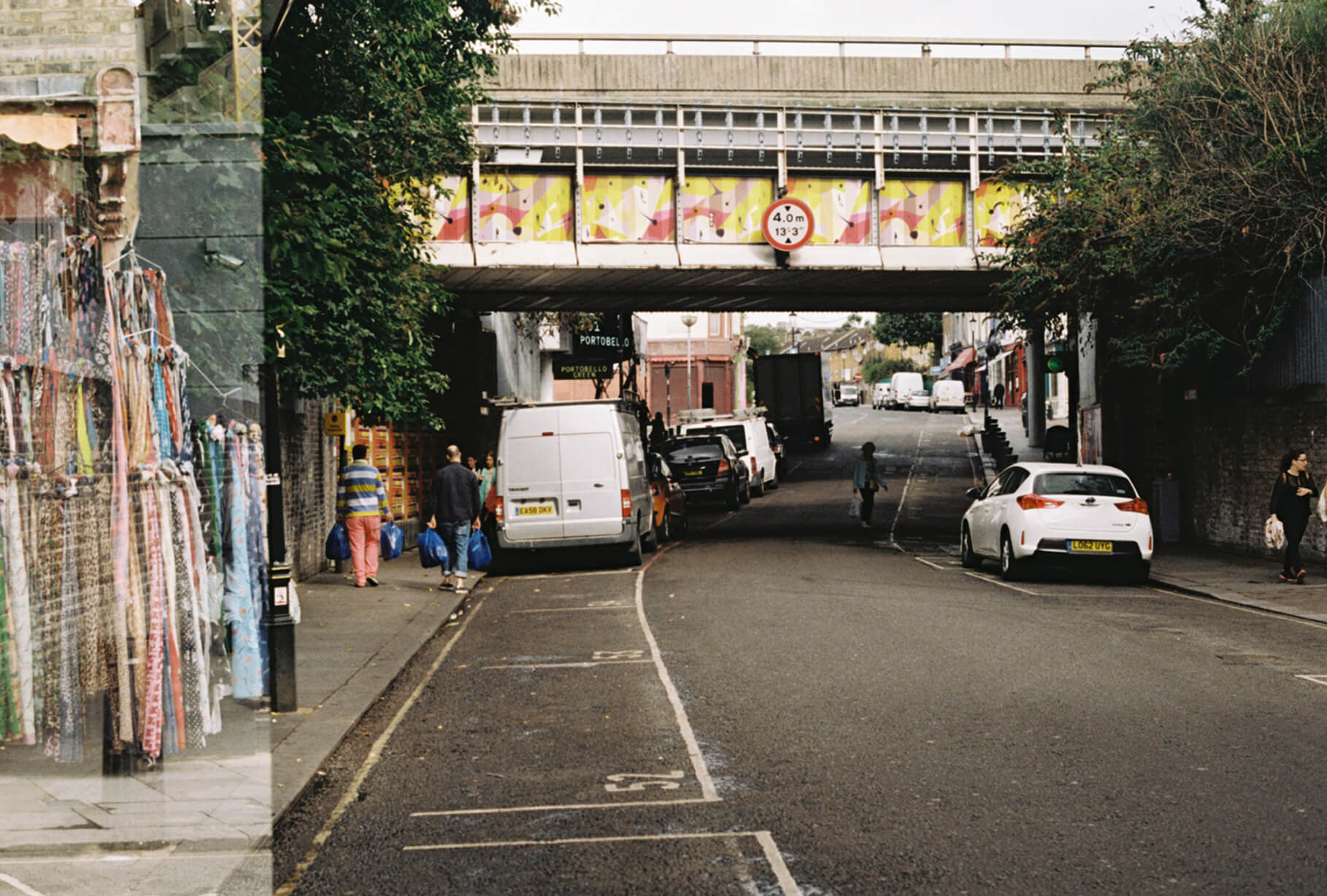 In 1997, the pair left Global to start out on their own. Witnessing the hand-to-mouth existence at U-Star, they noticed many similar-sized labels having to recoup the money from one single before funding the next. Seeing this, and the circle of like-minded producers and DJs emerging around them, they opened up their own office in the Saga Centre complex where Global were based. Located not far from Notting Hill, it was close to the emerging scene's West London axis. Most notably, the Reinforced Records component – the likes of Dego and Marc Mac (aka 4Hero), Seiji and Marc Force – whose northwesterly Dollis Hill base had long been a badge of pride.
The building's disused basement was soon eyed with a view to expansion, opening up space for offices and storage, with the rest renovated one-by-one into studios. IG Culture, who they'd later start the Main Squeeze label with, was one of the first to move in. Coming from a background in hip-hop, IG was behind the second single on Slocombe and Weekes' own People label. Released under his New Sector Movements alias, it offered a punchy, chord-draped, hip-hop bounce, pointing toward forward sonic trajectory of those congregating around Goya.
"At the same time", Slocombe recalls, "Orin [Walters] and Phil Asher, they were doing house but it was less straight up. It was quite soulful, and they were into that Latin-y, Nuyorican thing as well. So people were coming to it from different approaches." With their office immediately adjacent to the studios, their role as incubator for these interchanging, overlapping schools of thought was significant: with producers often retiring to their office during breaks, it became a meeting ground for contacts, demos and ideas to be exchanged.
What's more, the relationships Goya forged with record shops abroad – in Tokyo, Chicago, New York and beyond – made for important connections outside of a mostly West London bubble. It meant that, as well as laying common ground for like-minded artists from different tribes, they provided possibilities of gradual, global expansion. "[Shops] might only want four copies of it for the heads in their shop." Slocombe recounts. "But sometimes it's them who are the tastemakers for that town."
That globally-minded outlook was shared by fellow, now-defunct distributor ST Holdings. Started in 1998, they became the dominant force in distributing the UK's bass-centric music; born out of London's evolving drum 'n' bass scene, they championed garage, grime and dubstep before eventually closing their doors in 2012. Emerging around the same time as Goya, there are parallels in their nurturing of new, small labels to help shape emerging musical sub-cultures. Speaking to ST's co-founder Chris Parkinson, he says, "We were six or seven years in after 1989, and you had your Warps, your XLs. There was a healthy, vibrant independent British scene and that was forming more and more independent labels."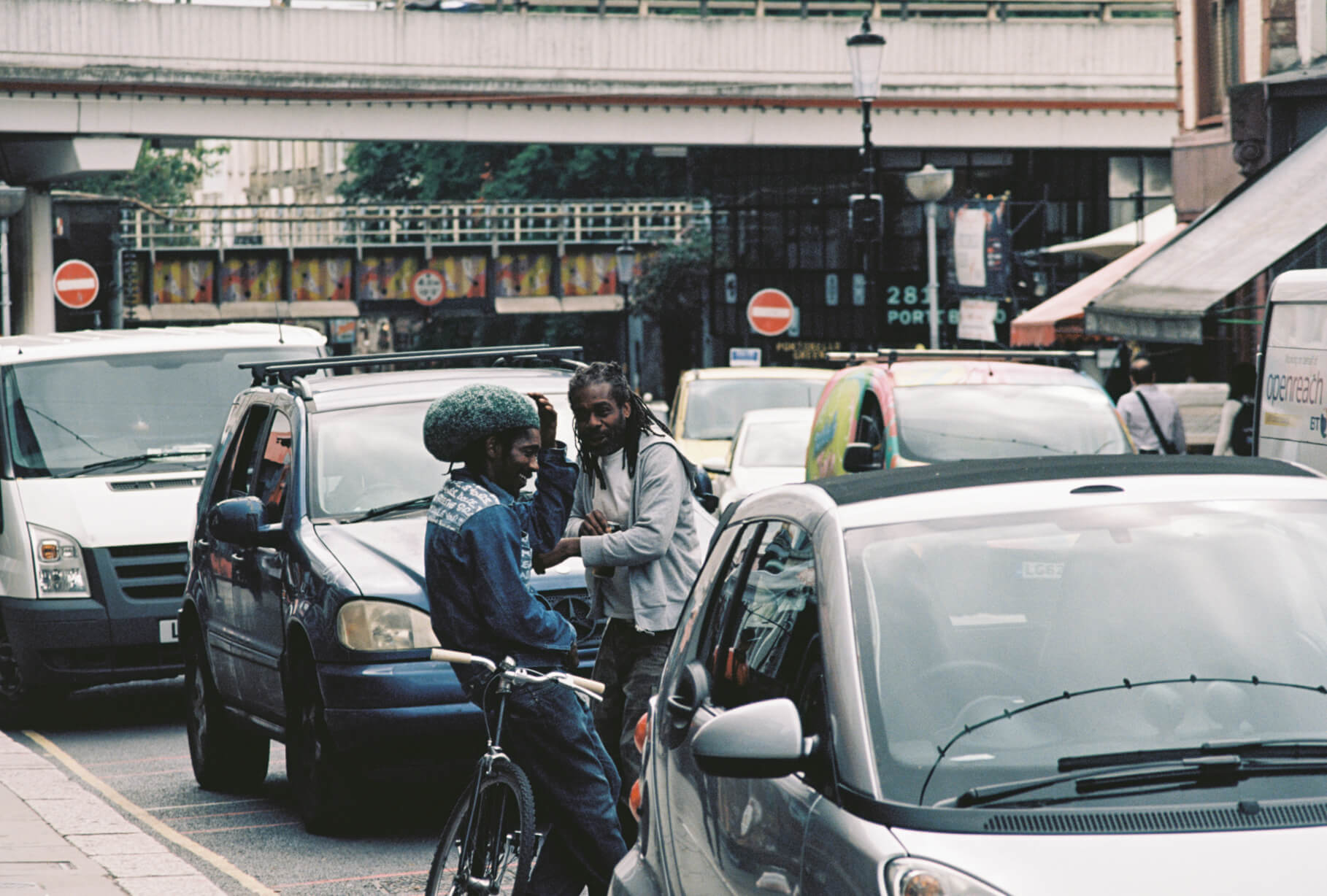 He recalls how Mike Banks' Underground Resistance was a formative influence. Seeing their mission to export techno from Detroit to the rest of the world, he explains how he wanted to do the same with London. "The whole concept of exporting British dance music was very new," he says. "Jungle, drum 'n' bass, garage and grime were so distinctly British – it was one of the first opportunities for someone like me to get on the phone and ring someone in Japan. I remember ringing people in America and going, 'There is this music called jungle. You don't get it but give it a go.'"
Like at Goya, P&D deals formed a vital part of ST's model in supporting the small, independent labels they worked with. Indeed, Parkinson takes great pride in ST's support kickstarting the inaugural releases of most of the labels they worked with. "That was the spirit we were into: trying to support the underdog or the guy coming from nowhere." From touchstone drum 'n' bass outlets like Exit and Soul:R, to dubstep and UK funky innovators like Hessle Audio, ST were a vital part of the ecosystem helping grow the UK's bass-orientated music.
But another noticeable similarity between the two is that they're both now defunct. Speaking to Slocombe, he blames overstretching their business. He details how an increasing struggle to break even pushed them to close the company, minimising losses for the labels on their books; Parkinson, meanwhile, reflects on whether a more cut-throat approach might have kept the company books on a steadier course. "If I was more militant with the A&R and said, 'We just do the world's 30 best bass music labels, we're gonna have two members of staff and that's it', I may still be doing what I was doing," he muses.
Indeed, there are independent distributors founded in the same era – like Kudos, who took on a bunch of ST's labels after they closed – who are still making it work. However, the new Soho that backdrops my coffee with Slocombe hints at the problem. With just four record shops left selling new music, steeper rents and declining sales have meant the area's so-called 'Golden Mile' of vinyl has faced a steady decline from the 20 or more which resided there in its late '80s peak. Goya's old base of the Saga Centre, meanwhile, has now been evicted to make way for development to, presumably, be followed by more profitable tenants.
And in those remaining establishments, the relationship between distributors and shops' buyers has gradually changed. "You used to have one person selling it to you in the shop in person, which you just don't get now," says Nicole McKenzie, buyer at Sounds of the Universe for over a decade. Or, as Parkinson puts it, "It's become a software, data-driven business."
It's a contrast to the formative years Slocombe and Parkinson describe. For both, their relationships with artists, shops and DJs were kept up through conversations, meet-ups and hand-delivered white labels. For both Goya and ST, those real-life, human connections seem inseparable from the way the scenes surrounding them grew. Thinking back to his early days, Parkinson reminisces, "Distribution used to be about getting really excited about a tune, then ringing someone in a record shop to play it down the phone to them."
Photography by Jamie Whitby