Published on
March 12, 2018
Category
Features
He was part of Sir Coxsone's Outernational Sound, produced riddims for Sugar Minott, and ran a record shop for over twenty years that became an indispensible meeting place for Brixton's increasingly marginalised Jamaican community. With new documentary Being Blacker out now, Anaïs Brémond met Blacker Dread and film-maker Molly Dineen to hear the story first hand.
Blacker Dread is the walking embodiment of a local legend. He moved from Jamaica to South London in the mid fifties, and joined the legendary Sir Coxsone sound system as a teenager, coining the term "outernational" and starting his first label S.C.O.M along the way.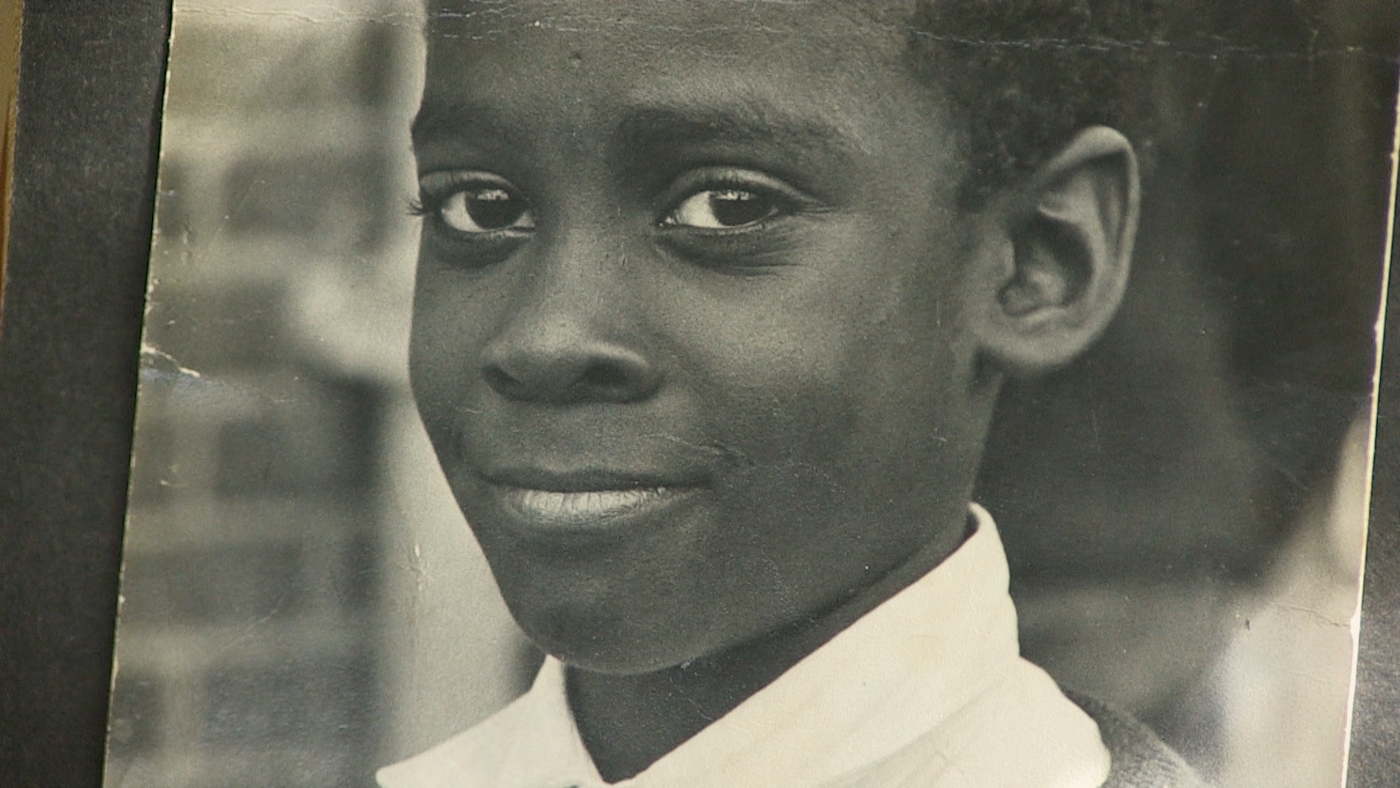 After ten years producing underground reggae and roots tracks, he opened Blacker Dread Music Store in Brixton in 1993. When his son Solomon was shot in an unsolved murder ten years later, he became involved in local politics, and cemented his role as a community leader by starting the local music festival Brixton Splash.
However, it's another personal tragedy that ignited new documentary Being Blacker. When Blacker's beloved mother died in 2014, he contacted Molly Dineen, an old friend of his and the director behind the iconic documentary Geri, to capture her impressive funeral in Brixton.
The film is an intimate portrait of Blacker, following him and his family, from the closure of his record shop four years ago to the start of a two year prison sentence for money laundering, and all that followed. He informed his customers of the shop's closure with an A4 piece of paper taped on to the metal curtain reading: "Oops…"
Through everyday scenes filmed with subtle humour and lightness, "Miss Molly" captures the very real effects of racism, social inequality and crime on Blacker and those around him, and how the end of Blacker Dread Music Store has affected the wider Jamaican community.
In the 1990s and 2000s, his store was a rare haven against a backdrop of heavy-handed policing, if not outright racism and brutality against the local Afro-Caribbean diaspora. Blacker tells of an unwritten law that only applied to the Brixton town centre, where the police could tell more than five Jamaican men gathered together outside to move on – because it looked "threatening".
Beyond the music and the parties, the shop was a safe place for the community to socialise, captured in the ecstatic scene where Blacker and his friends watched Usain Bolt during the 2012 Olympics, and run out in the street to celebrate his historical win with passers-by.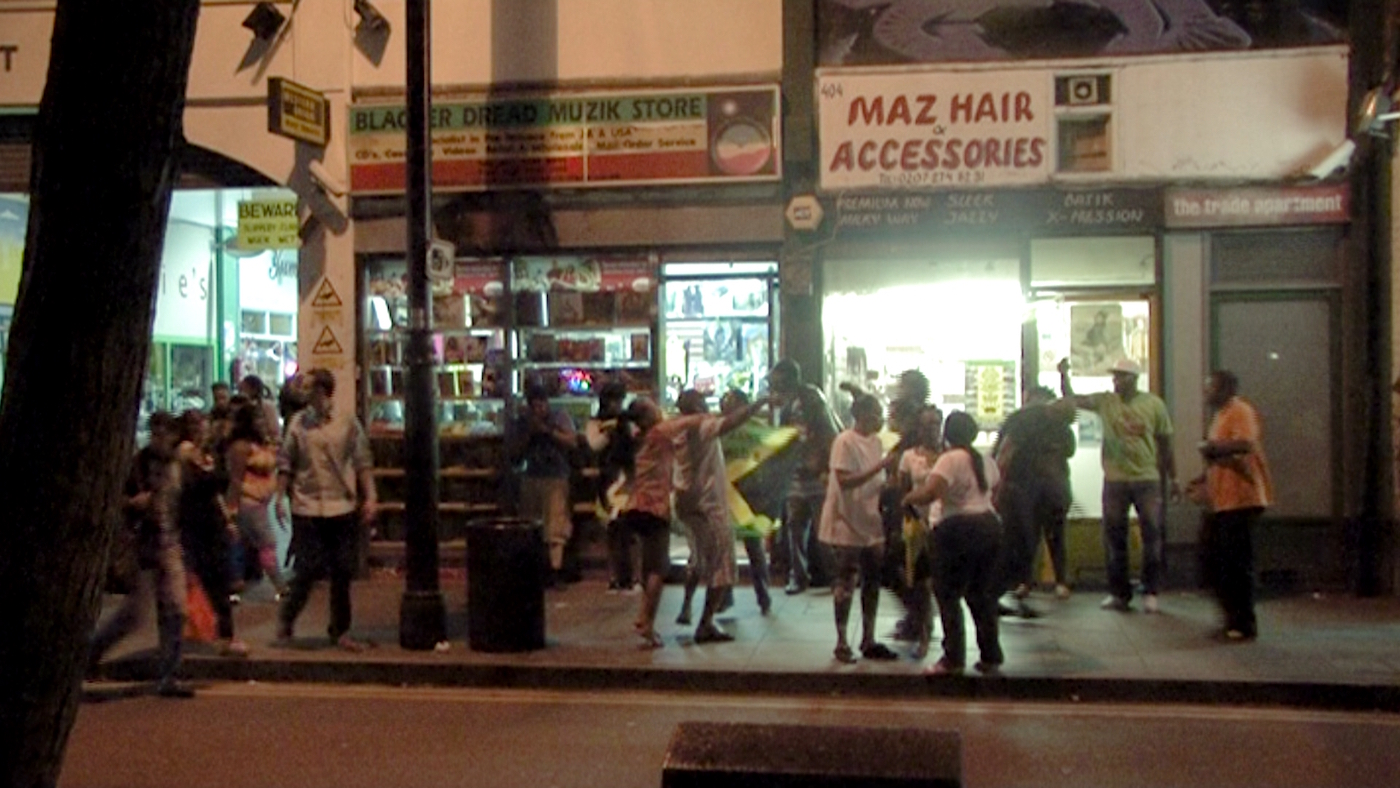 Despite some of its more serious themes, there's a lot of love on screen, visible in the community life surrounding the store, Blacker's strong family values, and the off-screen banter with Molly, who always narrates her films. The pair have known each other since 1981, when Molly was shooting a student project on Jamaican sound systems in England.
The Vinyl Factory met with Blacker Dread and Molly Dineen to talk about his shop's rich musical legacy, his role in the community and the wider questions that the film tackles.
---
Blacker, when and how did you get involved in Sir Coxsone's sound?
Blacker Dread: When I was 15, I was following a sound called Ital sound; Ital means natural food. Then I followed a sound called Never King, I had a little stint with King Tubby's, just lifting the boxes so I could get in the dances, because I didn't have money.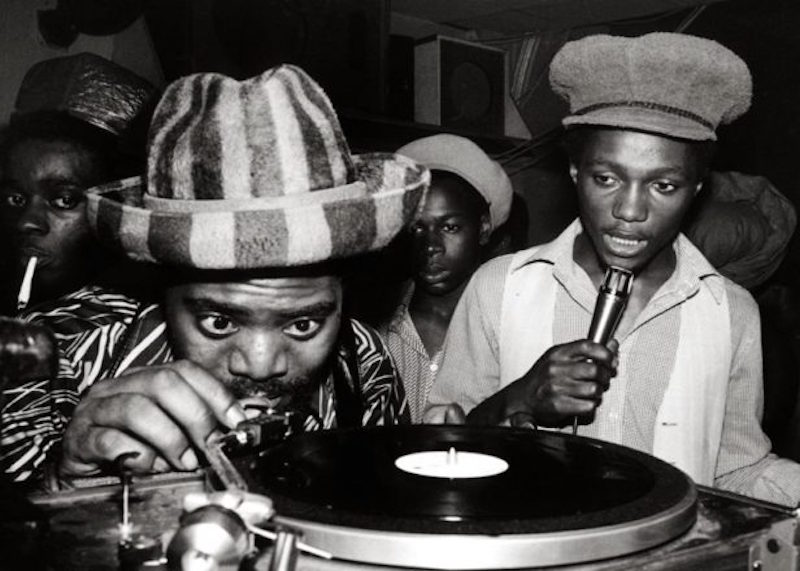 There was a club called The Crypt in Brixton, and Coxsone used to play there once a week until 7 o'clock in the morning. That's how I fell in love with the sound. One day, me and six of my friends were walking past Coxsone's record shop on Coldharbour Lane, and they were loading some stuff on a lorry going to Wolverhampton. I asked if I could come, and they said yes. All six of us jumped in the back of the lorry full of speaker boxes, and that's how I became part of Coxsone, in 1976.
How did you get into producing?
BD: One of my first escapades into producing was in 1983, I was going to celebrate Rasta Christmas on 7th January 1984, which is Ethiopian Christmas day. That dance is on YouTube, with Sugar Minott, Don Carlos, Junior Reid. Sugar Minott told me to make my own riddims to avoid paying publishing. I didn't know nothing about this, so he showed me what to do. He had musicians so we went to the studio and in two days we created 24 riddims. Some of them ended up on Sugar Minott's album Herbman Hustling.
Over the next few years, I made a song called 'Fire Deh A Mus Mus Tail' by Frankie Paul, 'From Creation' with Don Carlos, a few Junior Reid racks, Earl Sixteen's 'Batman and Robin', and a song called 'Walk & Skank' with Jah Screechy. 'From Creation' by Don Carlos was an iconic track at Coxsone Sound, it was massive back in the day. We thought Don Carlos's song would be brilliant for it, so we recorded it over.
You decided to open your record shop in the early '90s in order to sell you own records at first, right?
BD: I was producing and releasing records, and going to distributors, and they would pay me 90 pence for a 12", and I knew you could get more, because they were selling for £3.50, and some 12"s could sell for £6! So I thought, this is no good. Let me open a record shop to be able to sell my own records.
I went to Jamaica to buy the music I sold in my shop. I sold roots records. People have over-categorised reggae and called it all kind of things, ragga, dancehall… but back then it was just reggae. For me, all of this reggae culture, dub culture, it's just rubbish. What all these terms have done is water down our reggae. People want to label things because it suits them. It's a marketing tool.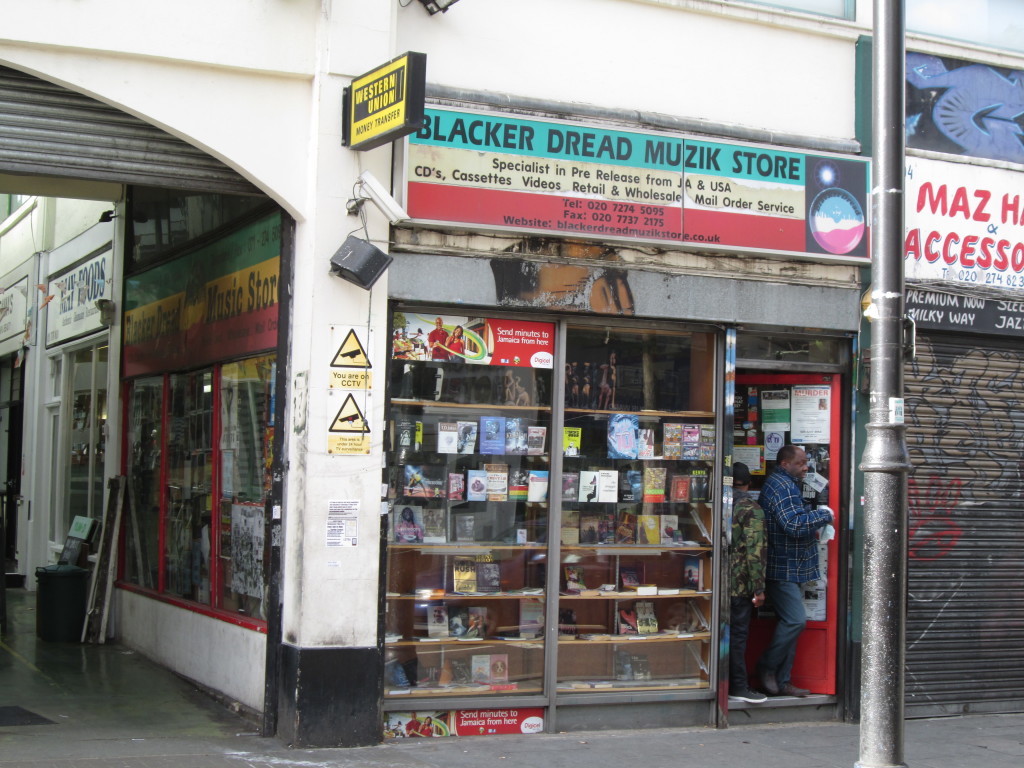 Where are all the records now?
BD: I had a lockup up with 20-odd thousands records in there. People knew I was in prison, broke in, and stole all my music. It's the price you pay. Maybe I didn't value what I had enough, and ended up in prison. The consequences of that was losing forty years worth of my personal record collection. In this collection there were some exclusive dubplates, books and memorabilia from Ghana, Gambia, things that had become a part of me. I don't want to know who did it, because I'd go mad.
Can you tell me about Sound Business, the documentary you worked on together in 1981?
Molly Dineen: It wasn't "working on it together", it was me being an incompetent student, with quite a big crew, trying to get into dance halls and anywhere near Blacker. He was a big selector and a figure in a world I was trying to get into. Being Blacker has been much more of a collaborative process.
BD: I didn't know what was going on back then. I didn't understand this little white woman coming around with her camera, she could have worked for the MI5 for all I knew. It wasn't well accepted back then, especially if you had those bright lights in the dance.
MD: Everything about those dance halls, with the lights and the sound, you can't think of a more hostile environment for a camera. Once in Brixton Town Hall, I put a light on the stage and people complained. Because I put tinfoil on the back, the light got hotter and hotter, and it exploded.
MD: What's so fabulous and iconic about the film is what it documented. Look at that brilliance, that world and creativity – that live playing of recorded music and mixing it up. But because it didn't deal with anything social or anything about Blacker's life, it left me forever wanting to do something deeper, which Channel 4 really didn't allow me to do at the time in the early '80s, because of colour.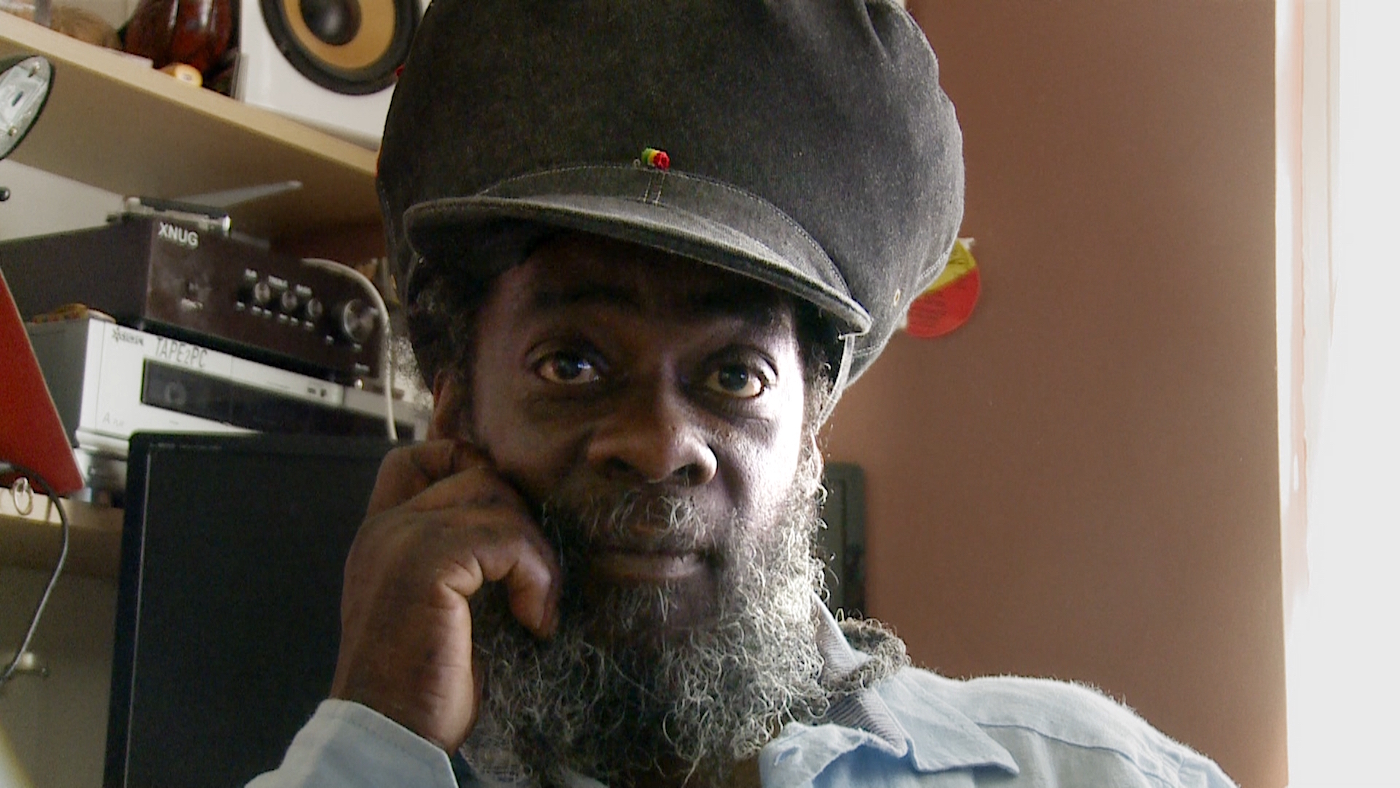 Blacker, you use a brilliant metaphor in the film where you say that new terms about race have swept racism under the carpet. What are the organisations that are trying to solve this issue?
BD: There are loads of organisations that are trying to change things, but the problem is they can only do small bits. There's not one coordinated body that wants to solve the issue. The power that be don't want you to clean under the carpet. That's why you had riots, because things that were under the carpet came out. Only government can legislate for things to change.
MD: If you live in white liberal Britain, people truly think that we live in a lovely big integrated society, and I don't understand why we don't have a more honest conversation about race. I have very few black friends, not out of choice. People are very segregated.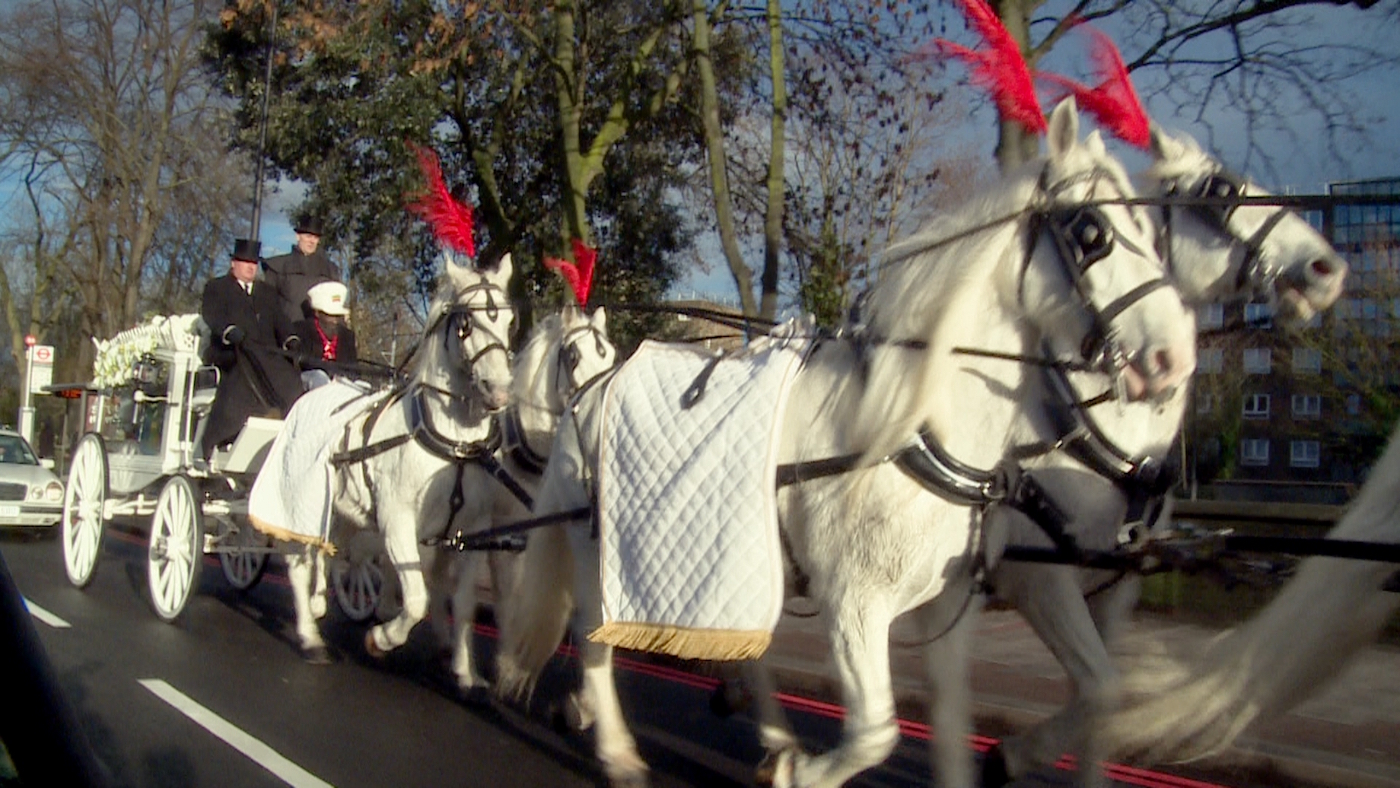 When I was filming Blacker mum's funeral, I thought: "hold on a minute, she's been here for 65 years, and there are only a handful of white people. This is a massive church with 700 people." [Not talking about race] is building dishonesty, and it's putting a plaster over a sore that's suppurating, rather than trying to help and acknowledge the problem.
What do you miss the most about your record shop?
BD: The opportunities to meet people and make connections. They are dwindling down, but they still exist. I'm always accessible, if someone sees me and wants to talk to me, I'll stop and talk to them. I don't know, you could be telling me how to become a millionaire!
MD: One of the tragic things about gentrification is not just the hideous, cynical greed of it all; it also breaks down these natural tapestries of people who know and care for each other. With Blacker's shop gone, what is also gone is the way people used the shop as a place to go.
BD: We were at the BFI Southbank, and one lady got up after the screening and said, "'you might not remember me, but I used to come to your shop, you were pushing me to continue my education because I was skipping school." I would have never remembered it.
MD: But then she said that she was now working for the BFI, and that's why she was sitting here, and wanted to thank him.
BD: This was priceless. It was a real tearjerker that one.
Is there anything you'd like to add?
MD: I'm fascinated about what Seani B says at the beginning of the film. The really big [grime] artists today can create their own business because of the Internet. But two generations back, you had people who were big names and who never got a penny. As an outsider, and trying to make sense of my film, I see a direct relationship between criminal activity and people creating music and not being paid for it.
---
Being Blacker will shown on BBC 2 on Monday 12th March at 9PM, and will be subsequently available on iPlayer here.