Published on
June 21, 2021
Category
Features
This year's essential new releases.
---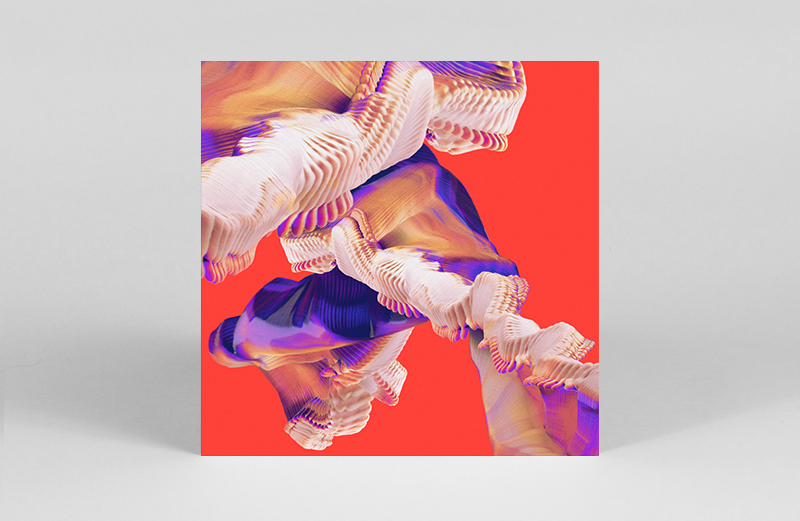 Bicep
Isles
(Ninja Tune)
Bicep's debut album came into its own during the duo's next-level live tour – each performance saw different variations on the tracks, framed by neon-hued luminescence to fill your eyeballs with a blazing glee. When it came time for Bicep to make their second album however, there were no dance floors to road test the tunes on. Yet, Isles' tracks encapsulate the euphoric, in-person thrill of Bicep's music better than ever before, finding new freedom in the experimentation that they honed while touring. As such, on Isles' album recordings, Bicep present 'heads-down-eyes-closed-at-home' primed versions of the tracks. (Expect club-orientated live versions to follow.) That said, in their current form, many of these tracks would set a dance floor alight – take the whirling acid rollercoaster of 'X', the glitched-out builds of 'Atlas', or the shimmering Malawian vocals of 'Apricots', for example. Which raises the question: if this is the home edition, what sort of ecstatic iterations are waiting for us all when we can be together again? Something to look forward to, this much is certain. – Gabriela Helfet
---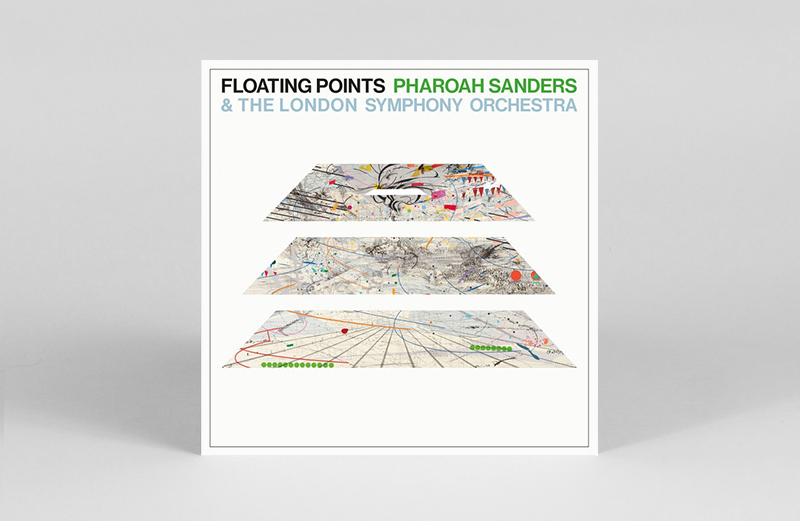 Floating Points, Pharoah Sanders & London Symphony Orchestra
Promises
(Luaka Bop)
Living up to its name, Pharoah Sanders and Floating Points' collaborative album Promises is as transcendent as we all hoped it would be – a multi-generational creative celebration that comprises some of the most transfixing work by all involved. Driven by Sanders' ethereal saxophone, Floating Points weaves his keys and electronics amidst instrumentals from the London Symphony Orchestra. Capturing the sparkling energy, of live performance without becoming untethered, across its 8 compositions Promises ushers you into its singular sonic meditations with a hushed magic. – GH
---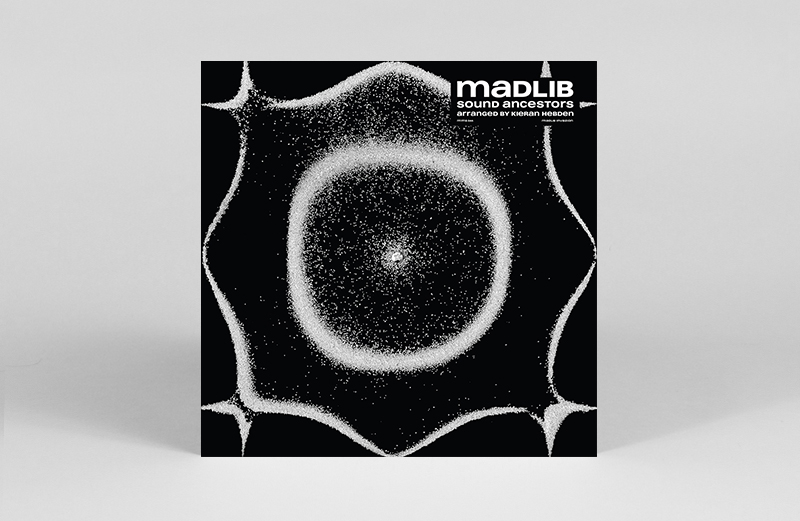 Madlib
Sound Ancestors
(Madlib Invazion)
Long-awaited albums are difficult to live up to at the best of times, particularly if you're Madlib aka Otis Jackson Jr – an artist who has created some of the most beloved, futuristic productions, and samples, in hip-hop and electronic music history. Joyfully, Madlib's anticipated solo LP, Sound Ancestors, is very much worth the wait. Allowing long-time friend Kieran Hebden aka Four Tet to work production finesse on the tracks, Hebden channels Madlib's improvisational spirit into magical form. The resulting album exultantly showcases Madlib's sampling genius, deftly criss-crossing from gleeful dub and heartrending soul, to freewheeling spiritual jazz, and incantatory Brazilian guitars – to name only a few of the sounds contained within. It's a record to get lost in: following the thrill of the first listen, new production details and nuances are revealed with every play. That Sound Ancestors only represents the tip of the iceberg makes the album even more exciting – with new Madlib records incoming shortly, if his remarks in a recent interview are to be believed. Call it The New Normal. – GH
---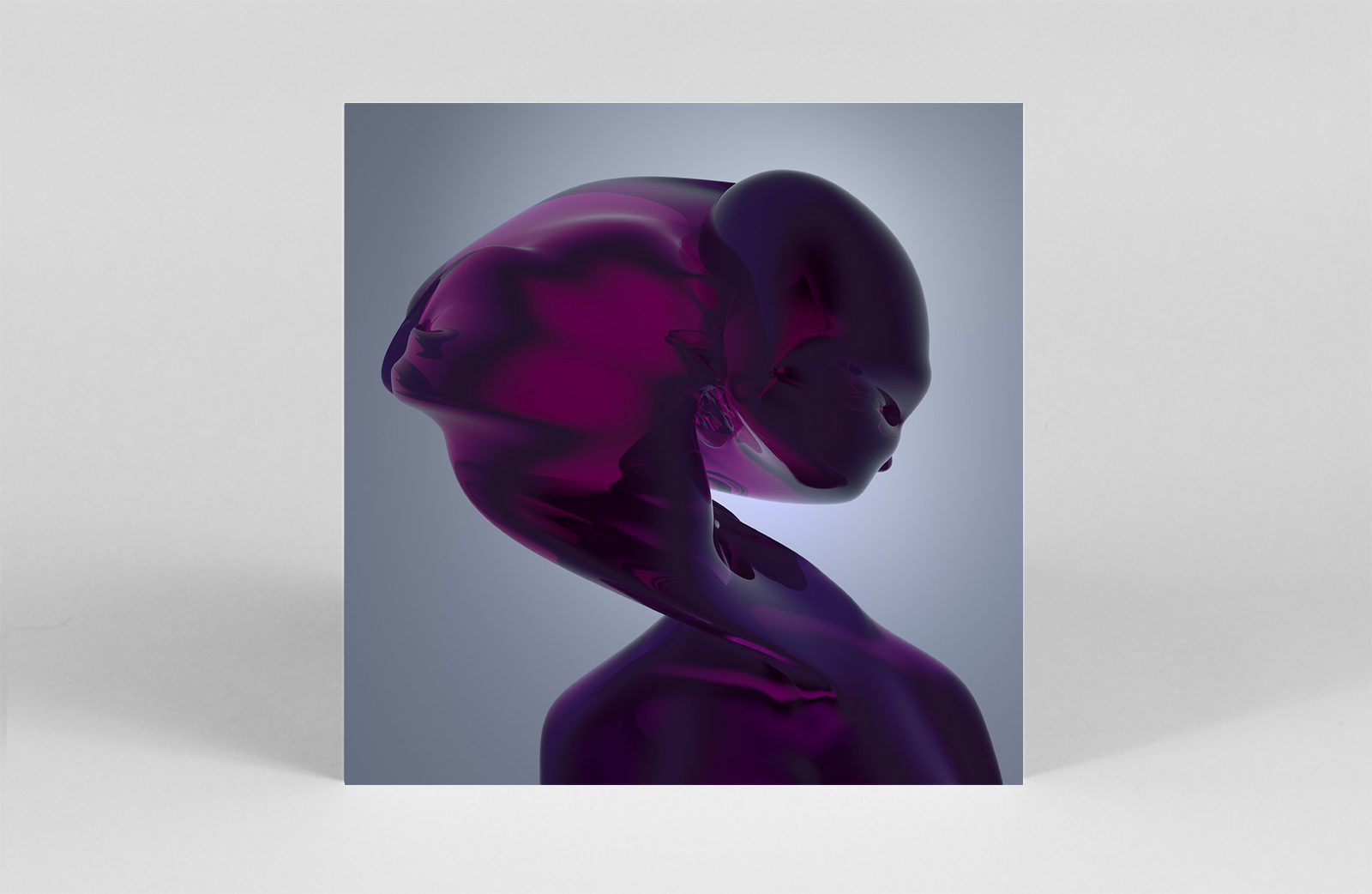 Loraine James
Reflection
(Hyperdub)
Weaving futuristic r'n'b and drill through what are becoming her signature electronics, on Loraine James' Reflections she creates a multi-dimensional sound prism exploring her life as a young Black queer woman during 2020. Throughout, James uses her own vocals, and loops, as well as cameos from Eden Samara, Baths, Le3 bLACK, Xzavier Stone, Nova, and Iceboy Violet, to drive many of the tracks' beating hearts. Build to Last' featuring Xzavier Stone is a hook-fuelled bop around which she skitters her percussive flourishes before diving into more heady terrain on 'Simple Stuff'. Elsewhere, 'Black Ting' featuring Le3 bLACK is as catchy a drill tune as any released this year thanks to the creativity she imbues into its percussive elements. By uncovering the radiance of James' own creativity throughout, you'll realise this is only the tip of the iceberg from one of the UK's most exciting artists.
---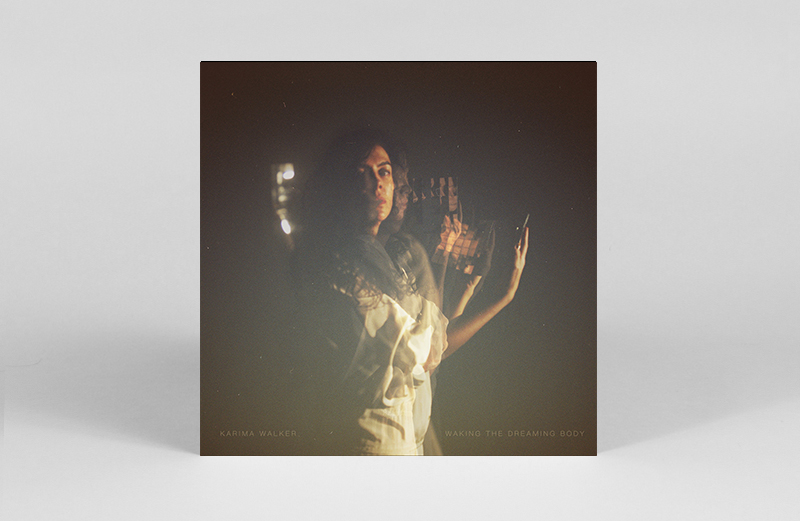 Karima Walker
Waking The Dreaming Body
(Orindal Records)
Inspired by the Arizona wilderness, artist Karima Walker's Waking The Dreaming Body mixes ambient compositions with gossamer vocals. Across its 8-tracks, she uses field recordings, synthesizers, piano, guitar, tape loops, and her own singing to otherworldly effect. Equal parts environmental music-esque and bewitching lo-fi, it's an undulating album to get lost in. – GH
---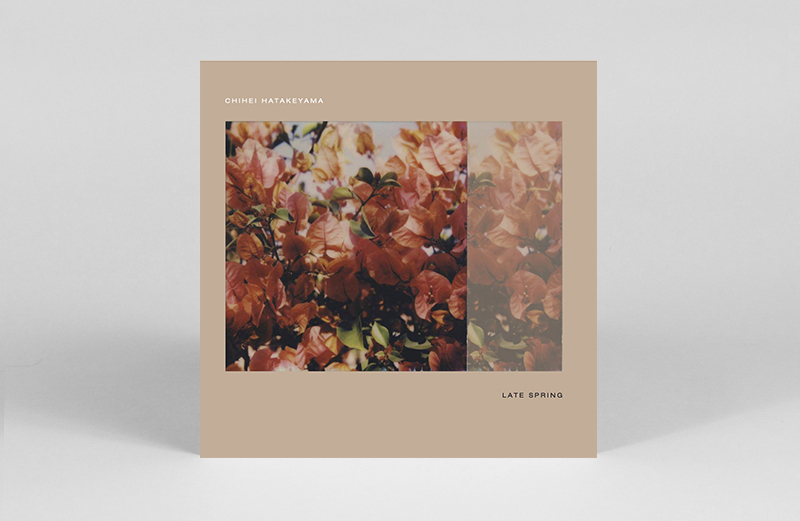 Chihei Hatakeyama
Late Spring
(Gearbox Records)
Japanese musician, label head, and sound artist Chihei Hatakeyama unveils his gossamer ambient opus, Late Spring. Each track is like a universe unto itself. However, consumed in its entirety Late Spring is a soothing sonic breeze teleporting you directly to a sunshine-drenched, grassy field – a wholly transfixing record that will see you through 2020 2.0. – GH
---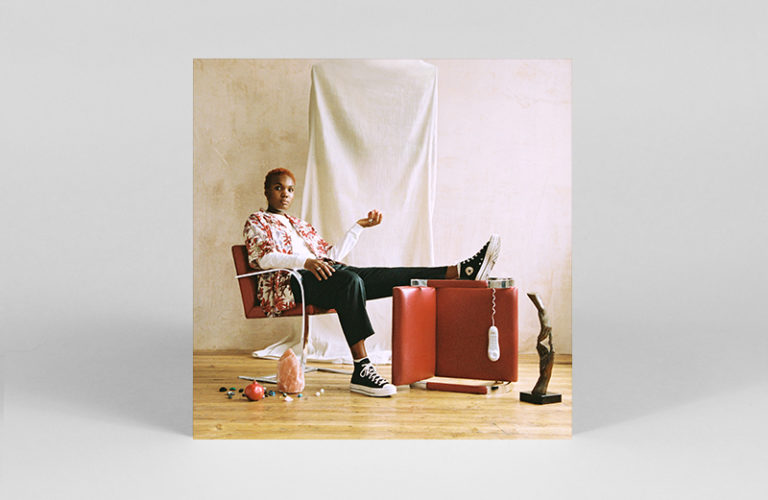 Arlo Parks
Collapsed in Sunbeams
(Transgressive)
On Arlo Parks' debut album, Collapsed in Sunbeams, the 20-year-old London-based musician and poet creates "a series of vignettes and intimate portraits." Honing in on her youth, and the figures that shaped it, against a backdrop of indie pop and lo-fi soul, Parks also reveals her talents as a wordsmith: capturing the informative moments, conversations, and embarrassments of youth that roam one's head for years. Adept at making the personal feel universal, Collapsed in Sunbeams allows listeners to layer their own memories over these poignant verses. – Lazlo Rugoff
---
Yu Su
Yellow River Blue
(bié Records/Music From Memory)
Riding on the wings of shimmering keys and hushed synthesizer hooks, Yu Su ushers you inside her electronic dreamworld in debut album, Yellow River Blue. Oscillating between bliss and melancholy in equal measure, its 8-tracks see Yu exploring similar sounds to previous releases in even more considered detail, maintaining its playful spirit throughout. Downtempo, electro-funk, ambient, and dub all get a fresh spin, with highlights including the glittering, synthesizer delicateness of 'Touch-Me-Not', the percussive funk slap of 'Melaleuca', the Japanese city-pop-esque hook of 'Melaleuca – at night', and the bouncing string builds of 'Xiu'. – GH
---
KMRU
Logue
(Injazero Records)
After a breakout 2020, KMRU continues a prolific run with Logue, which comprises works created between 2017 and 2019. His most enveloping work to date, the collection blends his penchant for choice field recordings and rich pad work with a more eclectic show of synth lines and vocal samples. Utterly enveloping. – WP
---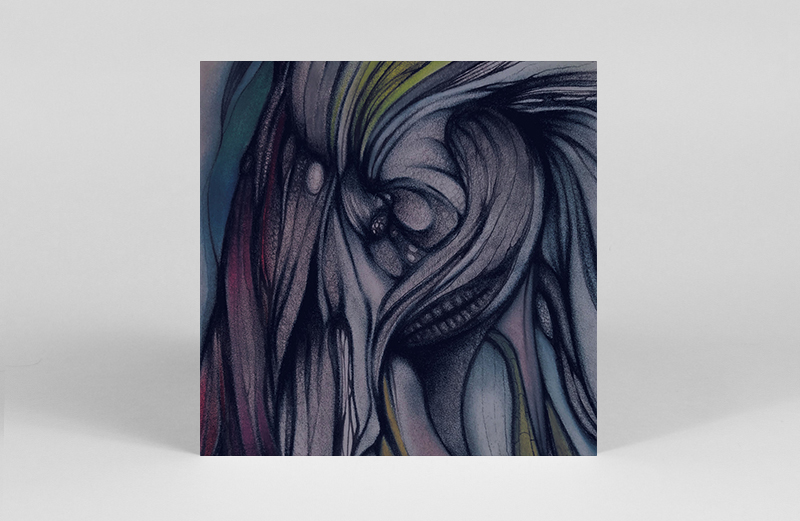 Calibre
Feeling Normal
(Signature Recordings)
Ever prolific producer Calibre returns with signature, silky-meets-heartrending electronics – in his sixteenth studio album, Feeling Normal. Traversing breakbeat, dub, techno, and ambient, each track is easily the kind of tune you'd want to hear ringing out from club speakers, turned up to 11 at various points in an evening. Particular highlights include: 'Change With Me' wrapping looping synthesizers around a soulful hook; the hypnotic dub rattles of 'Badman' lead by DVS' vocals; the keys-lead euphoria of Regular Bull'; and Cinemone's low-slung r'n'b laced into a 140 bpm pep. However, when listened to as a whole, the meticulous, emotional journey that Calibre has created is even sweeter. Feeling Normal is an album that stands firmly amongst his best productions, wherever you may be listening to it from. – GH
---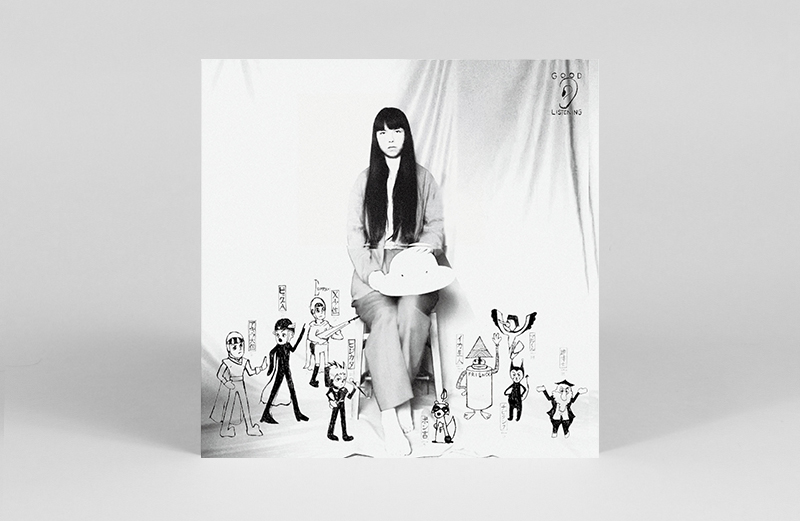 Nana Yamato
Before Sunrise
(Dull Tools)
Formed from record store epiphanies and "the language of living inside one's imagination", Nana Yamoto's debut LP spins the daily existence of a young person's life in Tokyo into a bedroom-pop fantasy. Switching between English and Japanese vocals, and riding waves of catchy synthesizer and guitar, Before Sunrise is pop as intuition, and the home studio as a gateway to dreaming. – JH
---

Pauline Anne Strom
Angel Tears In Sunlight
(RVNG)
Following the release of a retrospective of Pauline Anna Strom's work in 2017, the pioneering blind synthesist felt reinvigorated to make music, for the first time in decades. Angel Tears in Sunlight, in a sense thirty years in the making, is the result of this creative inspiration. On the album, Strom's electronics undulate endlessly to create worlds unto themselves. Opener 'Tropical Convergence' kaleidoscopically crafts paradise as it journeys into the clouds. Soon, 'Marking Time' personifies synthesizers conversing with each other in symbiosis. Elsewhere, 'Temple Gardens at Midnight' teleports you through an alien love story in an interstellar planet. These are only a few examples; each track deserves ample time and space to appreciate what Strom's singular vision has conjured. Tragically, the album also comprises Strom's final recordings before her unexpected death, making it both a beautiful return and a heartrending farewell in sonic form. – GH
---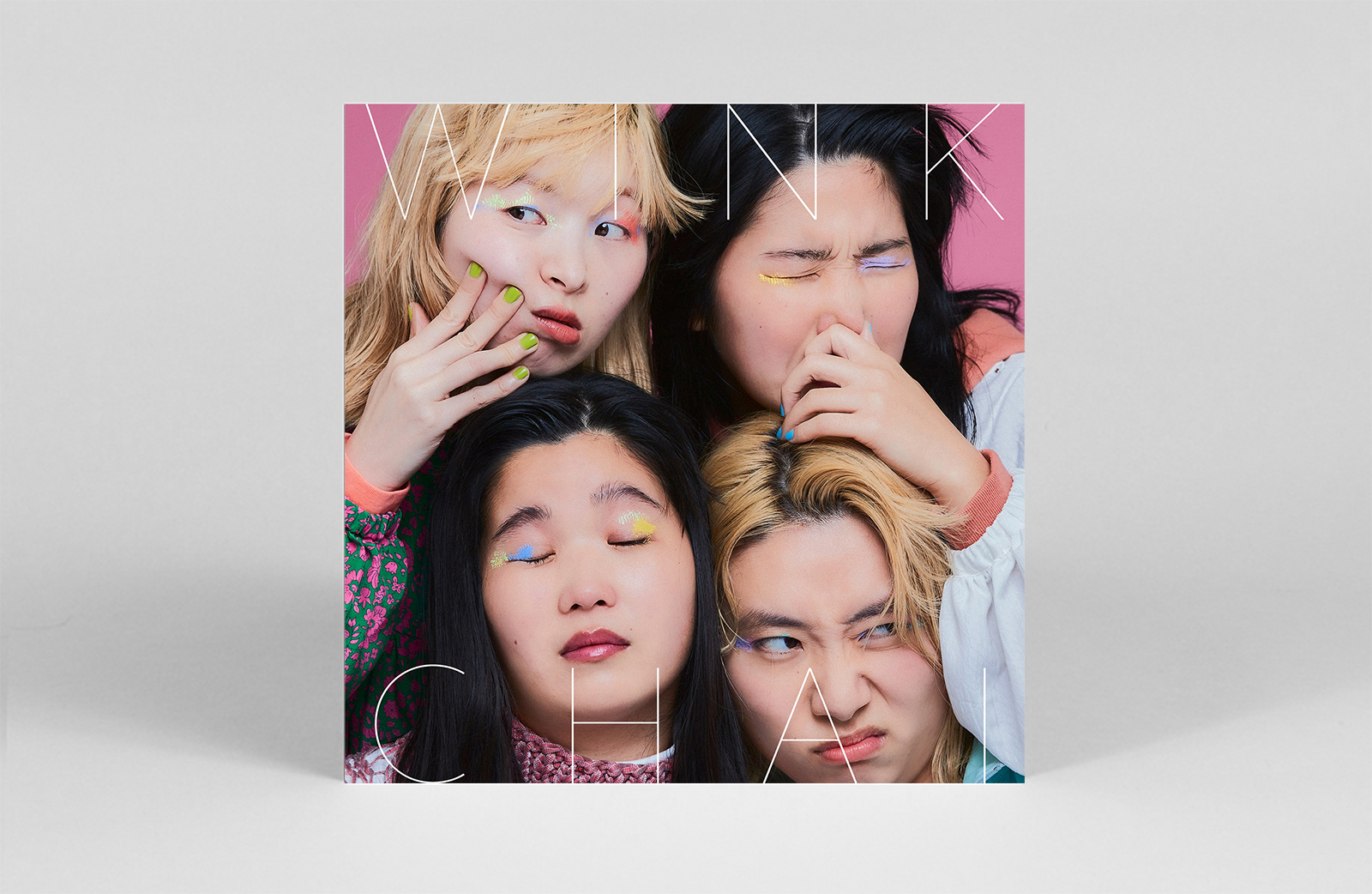 CHAI
Wink
(Sub Pop)
Bringing the best of Japanese pop sensibilities and playfulness firmly into a 2021, Tokyo outfit CHAI craft "NEO-KAWAII" on their latest album, WINK. Drawing as much inspiration from Nippon city pop as they do from modern artists including Mac Miller, The Internet, and Brockhampton, the quartet fuse lo-fi r'n'b and hip-hop influences with pop-rock and dance-punk. – LR
---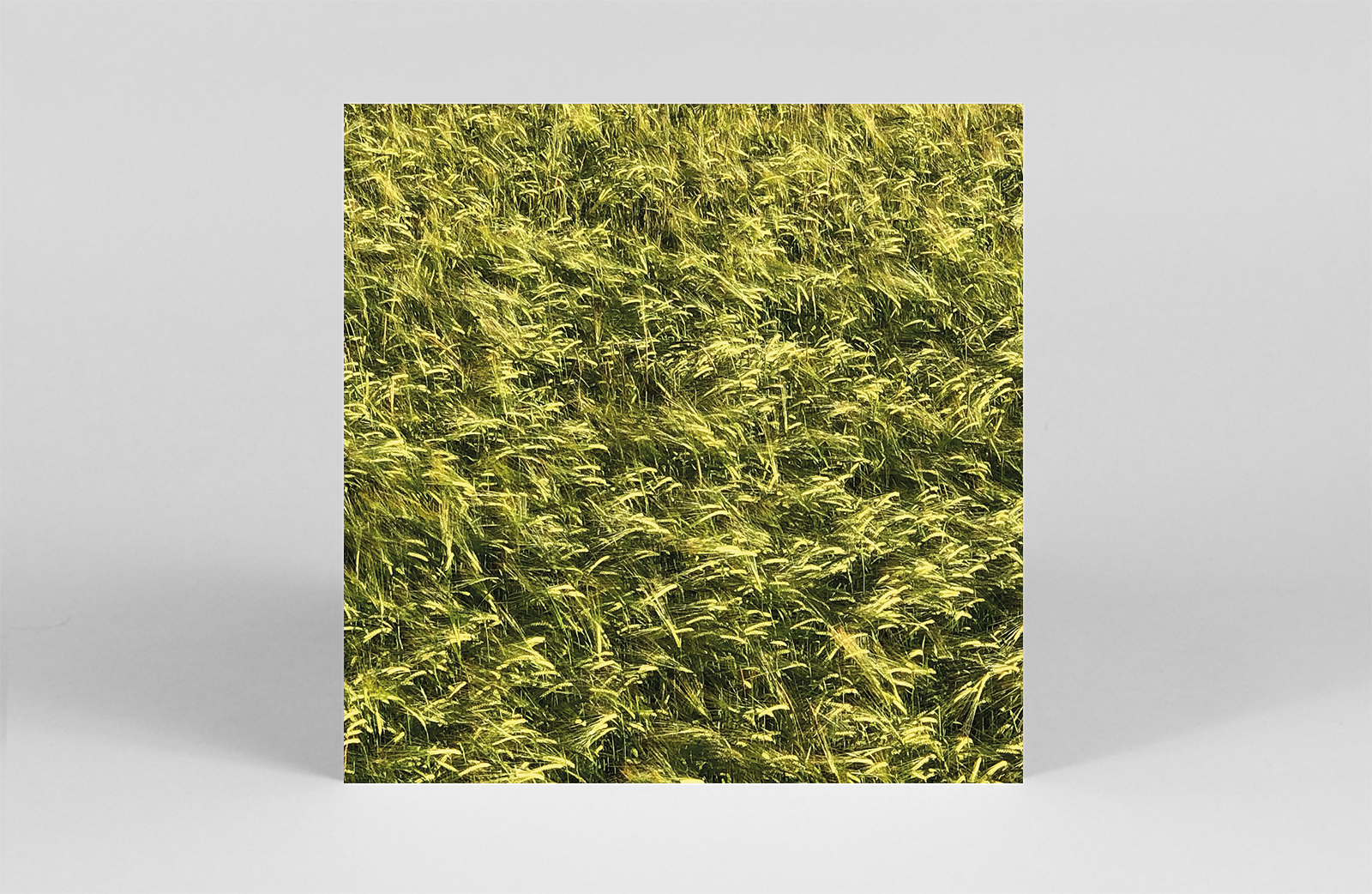 Skee Mask
Pool
(Ilian Tape)
There's a lot to take in here: 18 expansive tracks of drifty, puckish electronics split across three LPs. These songs exist in the strange hinterland between club and home, where even the suggestion of straight-up dance floor material – the breaks on 'Collapse Casual' or pump of 'CZ3000 Dub' – eventually curdles and breaks down into its own, joyously lurid distractions. – Will Pritchard
---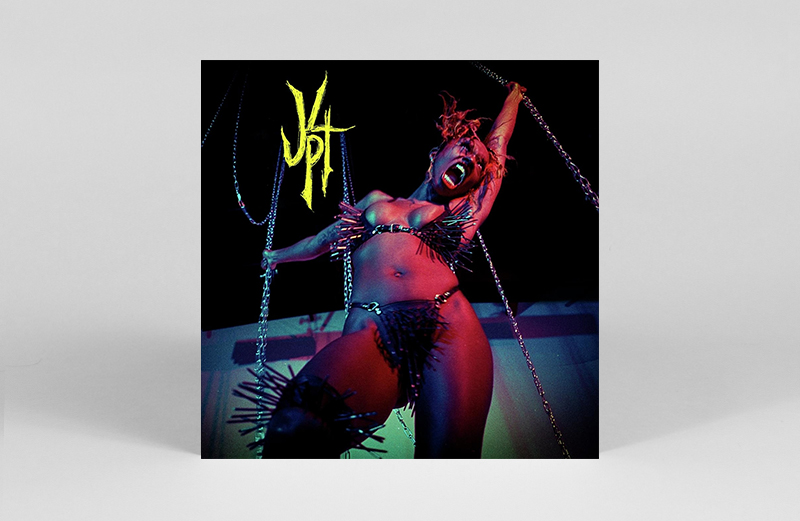 Junglepussy
JP4
(Friends Of/Jagjaguwar)
It's always a joy when a much loved album makes its way to vinyl, no matter the year. Such is the case with NYC rapper Junglepussy's JP4 making a welcome foray to the format, following the digital release in 2020. Merging her instrumental-lead hip-hop with r'n'b and pop, across its 10-tracks she explores themes of sex-positivity and self reliance, in powerful form. – LR
---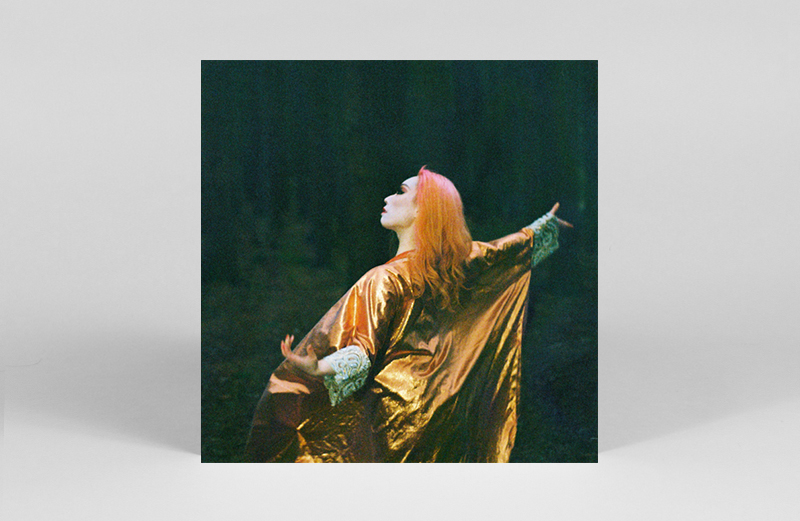 Naoko Sakata
Dancing For Spirits
(Pomperipossa Records)
"When I sit in front of the piano, I, as a person, disappear," explains Japanese musician Naoko Sakata, speaking about her solo album, Dancing For Spirits. "My body becomes a conduit for expressing the music that I can hear in my head." Possessed by her instrument, though this sonic symbiosis Sakata is able to channel freewheeling and frenetic improvisatory experimentalism via ethereal piano-scapes, exultantly. – GH
---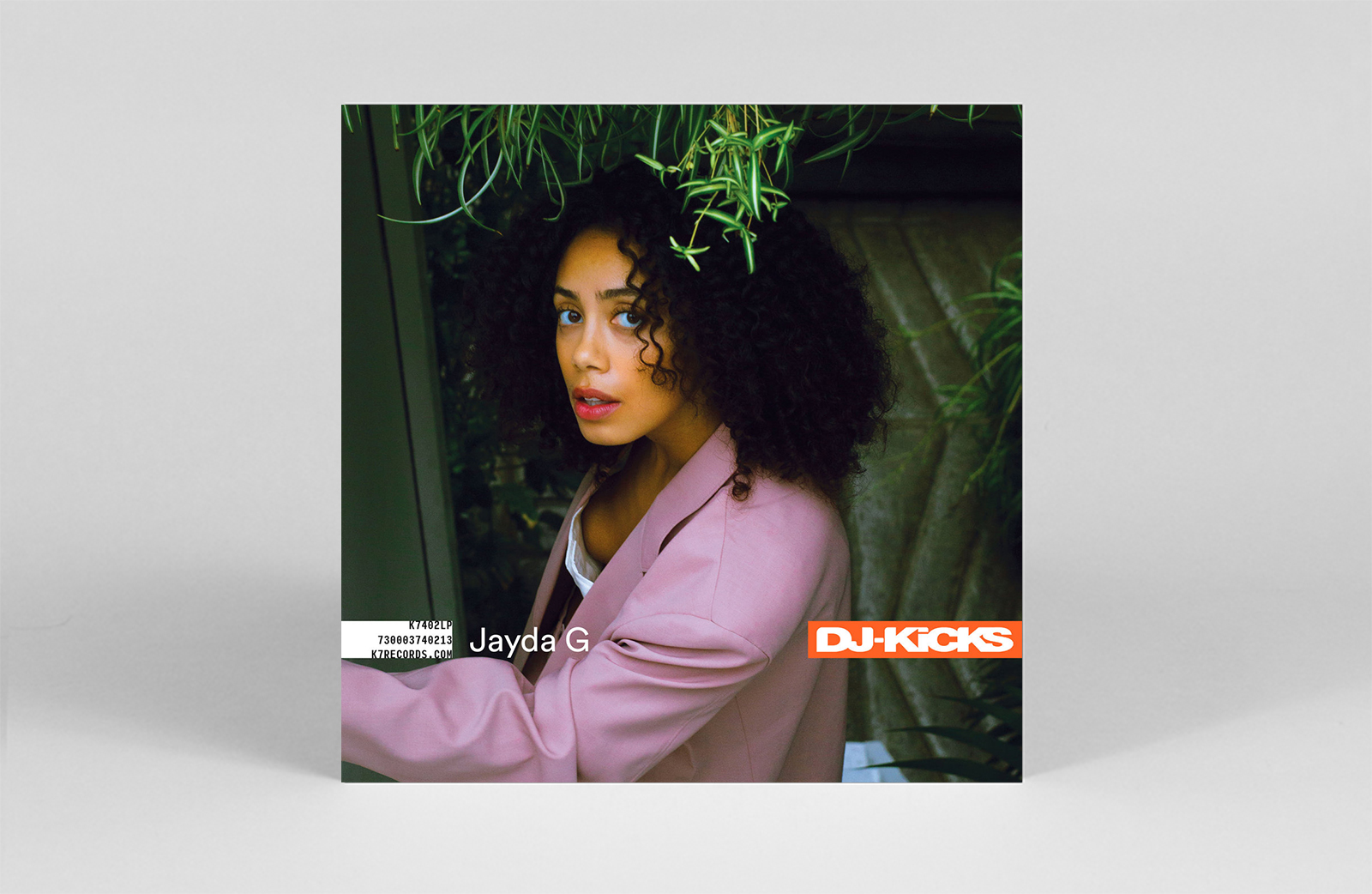 Jayda G
DJ Kicks
(!K7 Records)
Stepping up for the latest DJ Kicks instalment, Jayda G channels her signature embodiment of dance floor joy with a deft touch. As with her club sets, disco, jazz, and soul pave the way for house revelries here. Alongside Jayda's endlessly catchy new track 'All I Need' you'll also find fresh and beloved cuts from Aged in Harmony, Atmosfear, FIT Siegel + L'Renee, DJ Daddio, and Jennifer Loveless. The result is an essential collection for diggers and newcomers alike, and one that will help fill the void until you can see her unleash this kind of sparkling set in person again. – GH
---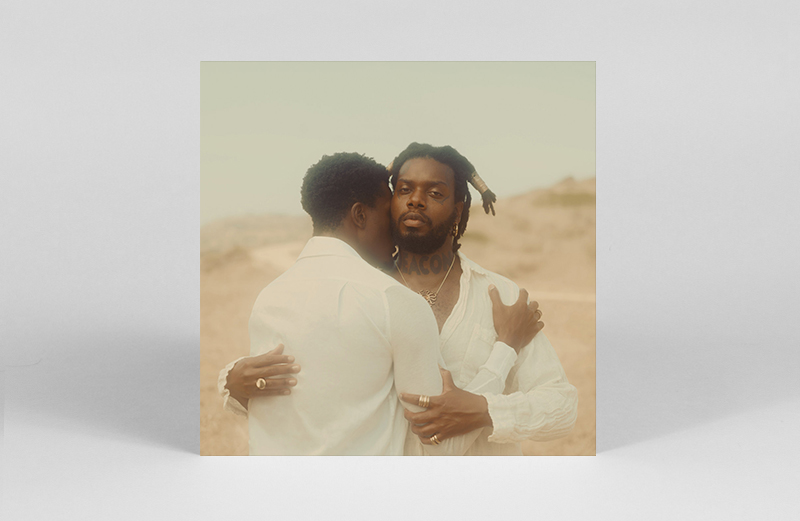 Serpentwithfeet
DEACON
(Secretly Canadian)
Serpentwithfeet, aka Josiah Wise, explores Black, gay love via tender r'n'b on DEACON. Creating a world where "Black love is paramount", he dives into expressions of gay adoration, vulnerability, and sensuality: "he never played football, but look at how he holds me." In doing so, Wise shows how glimpses of utopia can be found within our own lives – in both platonic and romantic love. LR
---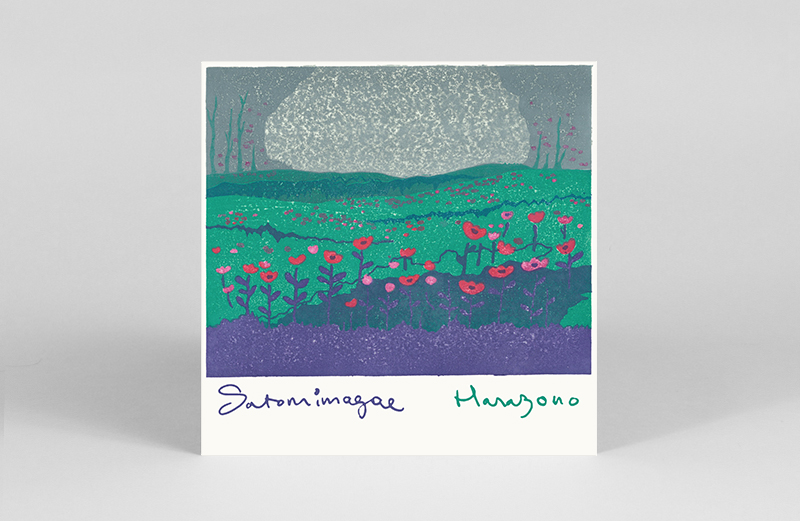 Satomimagae
Hanazono
(RVNG)
Amidst the ongoing Coronavirus pandemic, Japanese artist Satomimagae's new album provides a much needed respite. Across Hanazano, Satomimagae allows her own halcyon vocals to drift unhurriedly through folk guitar. And yet, despite the album's ethereal leanings, it never slips into total abstraction, instead remaining bound to terra firma in its ruminations. – LR
---
Sons of Kemet
Black To The Future
(Impulse!)
Following up 2018's acclaimed Your Queen Is A Reptile, the UK jazz group helmed by Shabaka Hutchings offer up a powerful new manifesto. Beginning and ending with a statement of rage and frustration expressed following the murder of George Floyd in 2020, the album is a taut melee of tuba, sax, and drums that reflects the group's accomplished playing and free-flowing approach to composition. – WP