Published on
May 25, 2018
Category
Features
Essential house anthems, techno to singe your hair off with gusto, disco soul jams and more.
Certain dance records are on such a level that they transcend tastes and generations to be universally met with whoops and head nods, no matter how old you are or where your aural preferences lie. This month contains more than a few of these kinds of 12″s. (NB: These are also the kinds of tracks previously being sold for silly cash, lending further weight to the life mantra that you should never feed the Discogs sharks.)
Another mantra echoed in this month's selects is that no B-side shall be left unturned. You never know what unexpected and delightful track lies in wait on the flip…
There are but two strict requirements of the music contained within. 1: It is released on vinyl. And 2: There is something special about it, something that will make you want to hoof a legit groove – from a subtle Monday morning, finger-tapping, chair boogie to a late night, limbs-flailing-like-you've-been-electrocuted warehouse soirée and everything in between.
Let us know what you've been loving in the comments below.
---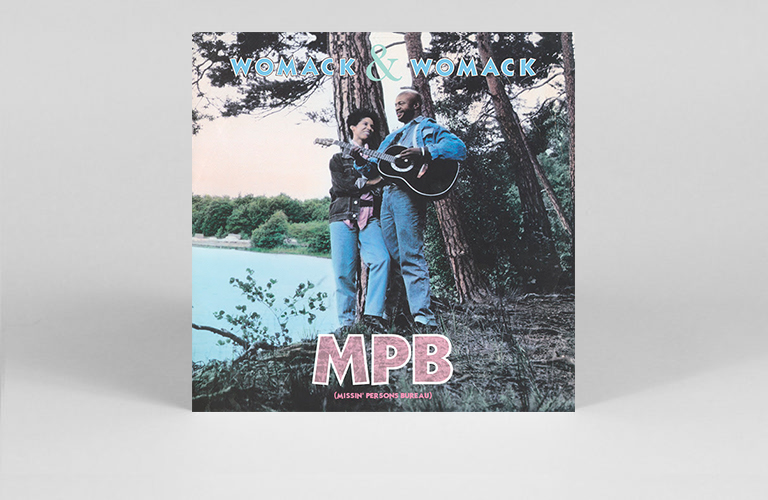 Womack & Womack
'M.P.B.' Frankie Knuckles Paradise Ballroom Mix / 'M.P.B.' Frankie Knuckles Folk Version
(Melodies International)
To be played: If you need a hit of emotional house to the heart, chased with some zen
Womack & Womack were notoriously DIVAS when it came to people remixing their tunes. Thankfully for us, Island Records founder Chris Blackwell managed to convinced them to let legend Frankie Knuckles assume the work duties on their single 'M.P.B.' (Surely it should be the other way around, but that's a different story…) For the occasion, Knuckles delivered five impeccable versions – two of which are being reissued by Melodies International for the first time. (A word to the wise, Melodies International is a familiar label within these lists, thanks to its with stellar reissues. Keep an eye out for everything they release.)
---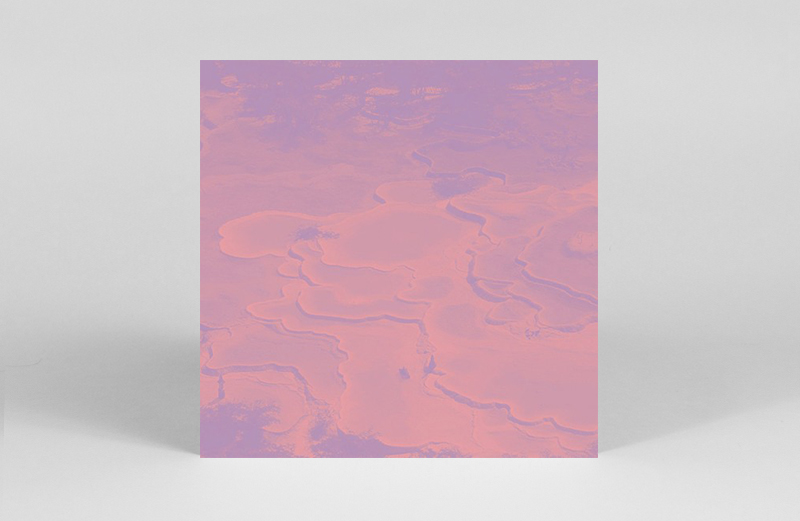 Yu Su
Preparations For Departure EP
(Arcane)
To be played: Insta-teleporting your cabeza coconut to a balmy tropical island
Toronto producer Yu Su appeared in last month's selects courtesy of her shimmering Seb Wildblood rework on The One With The Remixes EP. Here Yu Su steps out solo, with a five track stunner. As its name suggests, opener 'Make Your Escape' is a cool breeze whisking you away to a holiday. Once you land, you'll be treated to jungle excursions aplenty, complete with a dip into South American percussive paradise. At which point Yu Su delivers a sonic cloud closer for maximum ascension.
---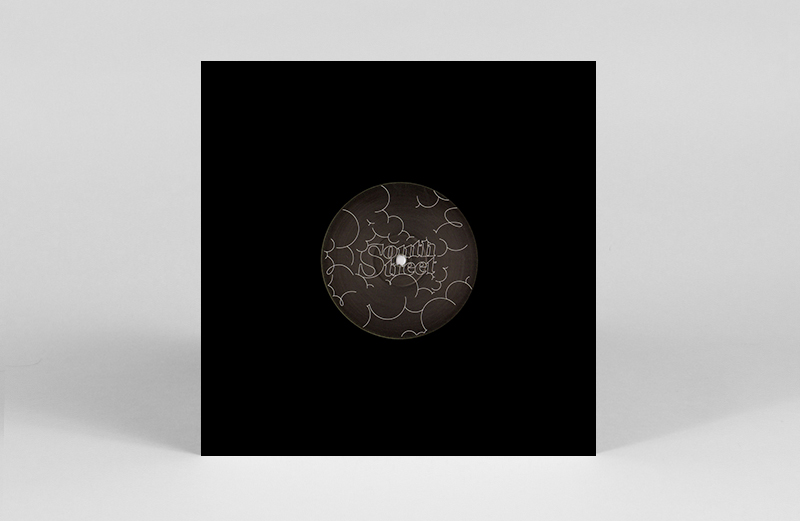 Maurice Fulton's South Street Edits, Alice Smith
'Love Endeavor'
(South Street)
To be played: Getting the limbs akimbo a lá an art school teacher on the first day of summer
This stone cold classic was first discovered at NYC's Mister Saturday Night (after which I swiftly asked for a track id in about 0.2 seconds… like the keeno that I am). To much delight, the track soon appeared on MSN's killer Weekends and Beginnings compilation, which rightly sold-out like vinyl hot cakes. If you missed out the first time, no matter, because lo. It is back – plus the instrumental is on here too. 'Love Endeavor' sees Maurice Fulton lending his singular and magical touch to an Alice Smith original, drawing the shimmering pianos out to the ends of their bounds…. until finally those gospel vocals kick in to exultant effect.
---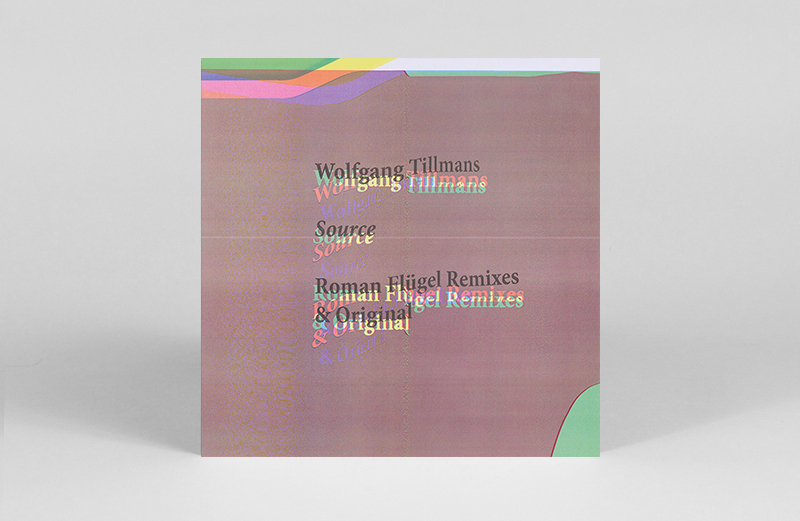 Roman Flugel Remixes, Wolfgang Tillmans
'Source'
(Fragile)
To be played: Summoning 303 new disciples to the inaugural meeting at the temple of acid
Roman Flügel is a professional at whipping up a collective state of booty-swerving, percussive revelries, particularly with a sprinkling of endlessly catchy and instantly sing-a-long-able hooks. (For the uninitiated, peep 'Sliced Africa' or his entire Monday Brain EP.) Here he takes on artist Wolfgang Tillman's new single 'Source' – featuring its extremely bizarre vocals – for a pair of reworks. The first is solid, big room fare. The second is next level. Opening with chanting that sounds like a secret sect are coming to kidnap and indoctrinate you into a cult. Until a few minutes in when you realise… Oh. Hullo. It's time to let the freak flag fly.
---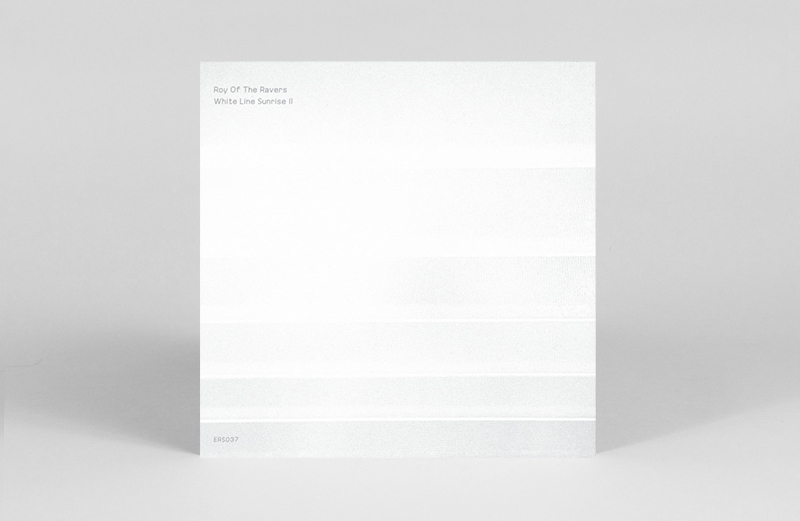 Roy Of The Ravers
White Line Sunrise II
(Emotional Rescue)
To be played: Sloshing across festival grasslands into the waiting arms of your brodeo brigade
A 'follow-up' of sorts to Emotional Rescue's release of Roy Of The Ravers' 2 Late 2 Love EP, containing the supreme 'Emotinium', White Line Sunrise II collects 12 tracks that ROTR recorded between 1997 – 2017, previously thought to be lost, but recently discovered lying in a box under some cables. Eureka! Contained within are future anthemic exultations, subdued affairs and bumping DJ tools alike. Yes this is a double album and not a 12″ nor a single. But hey. All of the tracks contained within fit d-floors of every shape and size. And, at a mere 16 queenie coins if this isn't the definition of an almighty bang for your buck, I don't know what is.
---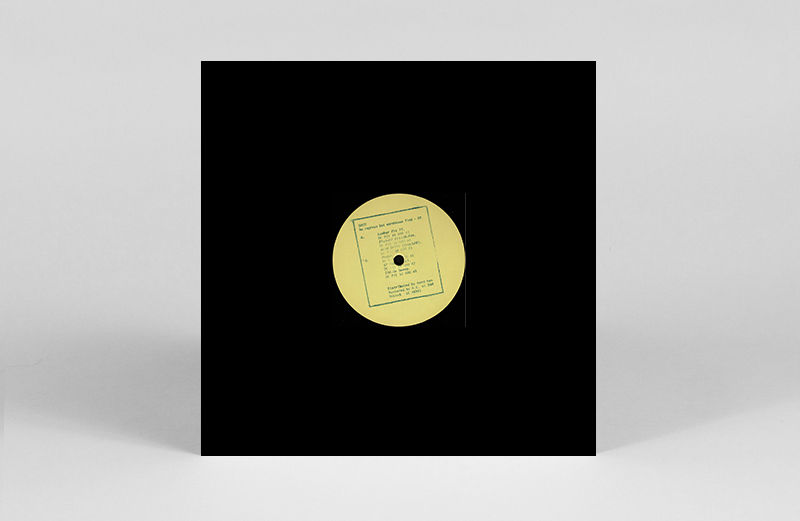 Shed
No Repress But Warehouse Find EP
(The Final Experiment)
To be played: While leaning your forehead directly into a speaker to zing your eyebrows off
No Repress But Warehouse Find EP can best be described as: that feeling when you stick your head straight into gale force winds and like it – equal parts enjoyable mixed with a feeling your lips might flap off and never come back. Two tracks into the A-side, when you think its reached an apex, 'Acid Drift (track08)' storms along to prove otherwise. Meanwhile, what you find on B1 'Probe' is positively… serene by comparison? Has the mood shifted? Ha ha. No. Because 'SP Tool Vkt3' slams your face in some bass once more, with '130 Go Sweep' driving chainsaw machinations to finish the whole EP out in style.
---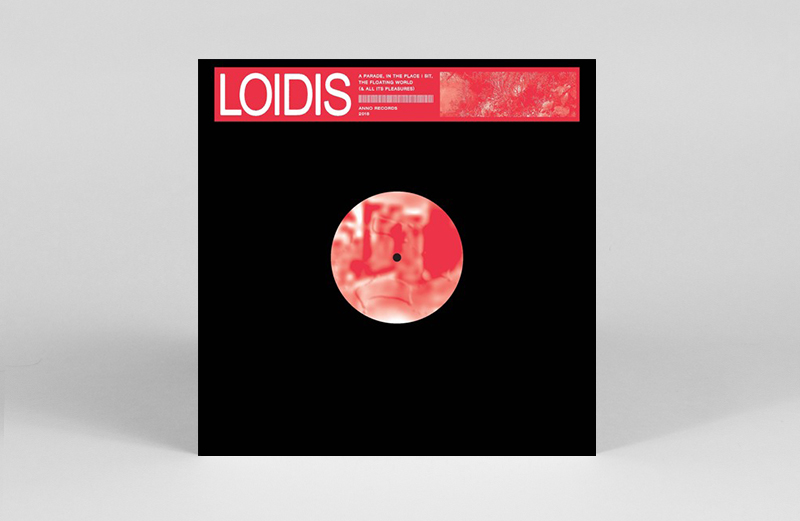 Loidis
A Parade In the Place I sit, The Floating World (& All Its Pleasures) EP
(Anno)
To be played: Skipping into a glowing emerald rave cave like a denizen of nocturnal Narnia
An alias of Huerco S, Loidis' A Parade In the Place I sit, The Floating World (& All Its Pleasures) blends a DJ Le Roi meets Marshall Jefferson touch through a tranquilliser sieve. The result is an EP filled with 3-tracks of perfectly dreamy house, minus even the slightest hint of saccharine sentiments. All three of which are as equally suited to a club as they are while lounging in the stray sun rays of afternoon.
---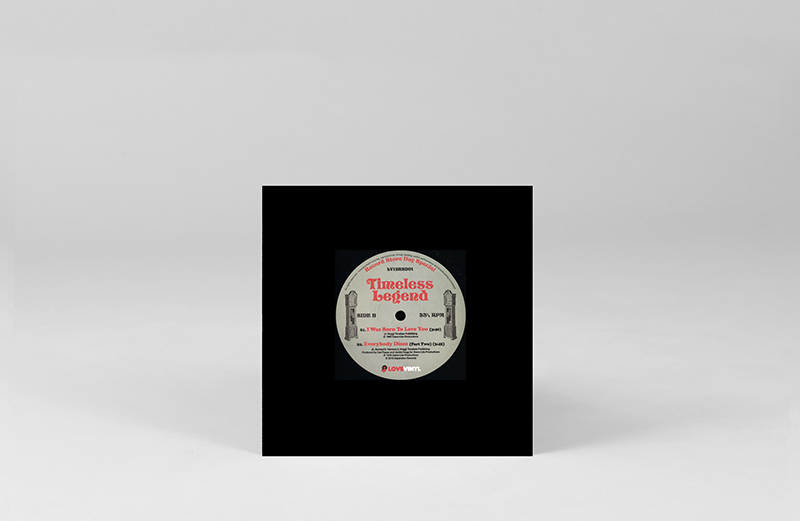 Timeless Disco
'I Was Born To Love You' / 'Everybody Disco'
(Love Vinyl)
To be played: Soul Train-ing your ass out of the office and into your happy place
London record shop Love Vinyl released Timeless Legend's super disco soul jayums 'Everybody Disco'/'I Was Born To Love You' as part of RSD. If, like the majority of us, you weren't able to high-tail it there in person this April you're in luck – the record has surfaced online. Though recently reissued in 2015, this essential, with its feel good, fancy-free falsetto that will inspire hand claps and disco points aplenty, contains the original versions – 'Everyday Disco (Part Two)' is the far and away stunner – alongside Zaf's "mighty" '80s edit.
---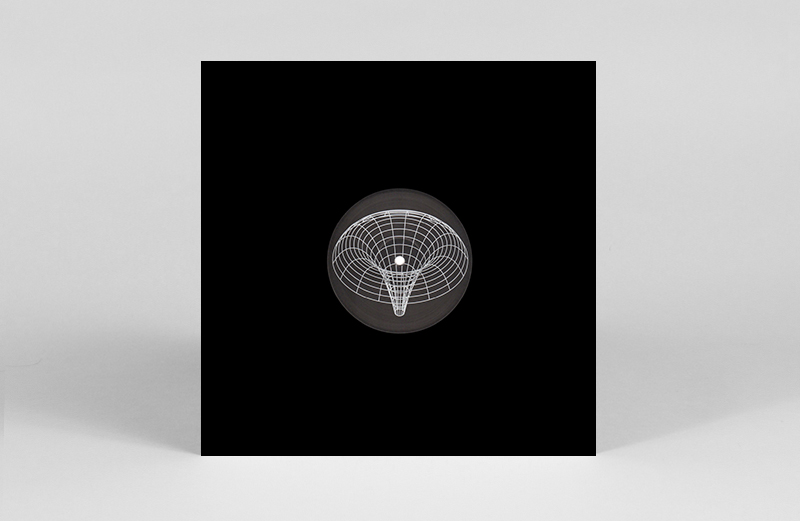 Stereofuse
Casino EP
(Phonica Records)
To be played: Snapping jazz hands to and fro like the hip tech house cat that you are
Phonica Records marks 15 years in the game, and its 20th release on the main label, with this bubbling delight. Stereofuse's Casino EP, was originally released on Salo in 2003 – no coinkidink it's also the same year when Phonica first opened its doors. Described by the shop as "sitting somewhere between house and techno (before tech-house became a disputed tag-line!)", each side pairs a brassy anthems ('Black Jack', 'Poker Face') alongside a shooping, chugged out roller ('Hot Shot', 'Royal Flash'). Casino is also the first in a series of EPs to celebrate Phonica's 15th birthday, thus keep your eyes peeled – more gems are sure to follow.