Published on
May 1, 2015
Category
Features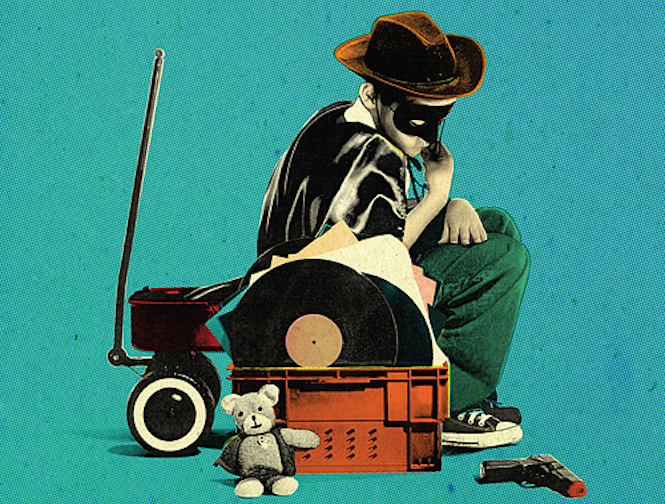 Musician, DJ, digger and music archivist Markey Funk is a staple of the Israeli groove scene. Not so long ago he brought out that incredible crate of leftfield funk, this time around he picks out 10 curious psychedelic-driven breaks and grooves of the last 20 years.
---
Words: Markey Funk
---
Back in the mid-1970s, Afrika Bambaataa became one of the first DJs to drive hip hop fans' attention to the music genres outside of traditional funk, soul and RnB. As long as the tune had the right groove, it worked perfectly with MC's and B-boys. Fast forward to the '90s, and hip-hop producers like Diamond D, Prince Paul, Dan the Automator and DJ Shadow, took their inspiration from sampling psychedelic and progressive music of the '60s and '70s. DJ Shadow not only grabbed nice funky breaks from psych records, but he also created music largely influenced by these genres.
For many crate diggers the interest in psychedelic grooves became the sort of "next level" following deep funk 45s and obscure jazz and soul. On the one hand, producers like Nobody, Mumbles or El-P used psych and prog as the main source of their sound, and on the other, DJs like Cut Chemist, Egon, DJ Format and Andy Votel filled their sets with more fuzz guitars, head-swirling sitar and buzzing analog synthesizers, rather than horns and Hammond organ. Albums, such as Beauty and the Beat by Edan, Further Adventures of Lord Quas by Quasimoto, Paul White and the Purple Brain by Paul White, and The Trip by Dexter, proved that hip hop can be just as way-out, as the records by Jimi Hendrix, Ultimate Spinach, Gong and Can.A new kind of psych collector has emerged – folks that dig for psychedelic breaks.
Although most people relate to the psychedelic music strictly as the late '60s/early '70s genre, in fact, it never really disappeared. Without touching the surface of mainstream, new psych-influenced scenes emerged in Europe and the US throughout the '80s and the '90s. It wasn't just a plain copy of the heyday sound – many bands mixed the trippy '60s heritage with more contemporary sound of indie rock. Others found their own style in combining some of the more obscure elements from that era. By the late 2000s, with albums by The Amorphous Androgynous, Broadcast, Aqua Nebula Oscillator, Savath & Savalas, Dungen, and many others, it became very clear that psychedelic music is a vast territory that could still provide a huge field for sound exploration.
I've chosen examples of modern psychedelia that have a great appeal to hip hop-influenced DJ's and beatmakers. Of course, there are plenty more artists from different genres and backgrounds that create fantastic mind-expanding music worth talking about: from the spaced-out epic trips by the aforementioned Amorphous Androgynous, to dark and heavy grooves of MRR-ADM (a.k.a. Drumetrics), Mr. Chop and The Gaslamp Killer, to fuzzed-out psych-funk of The Budos Band and Fumaca Preta.
However in this selection I've focused on records, that don't exactly come from the funk background, but still have all the elements that brought hip hop heads' attention to psychedelia decades ago. Some of these artists are very well known to psych enthusiasts, others gained a cult status far beyond a certain genre. The following list brings together tracks by these artists, that many people might have slept on, and takes a look at them in a certain, slightly unusual perspective.
---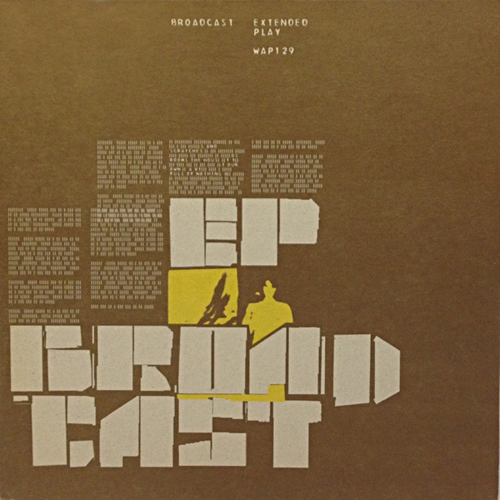 Broadcast
'Where Youth and Laughter Go – Bonus Beat' from Extended Play
(Warp Records, 2000)
We're beginning with one of the greatest psych-influenced bands of the last 20 years: the Birmingham-based outfit Broadcast. With the mark that James Cargill and the late Trish Keenan have left on music of the last decades, their band and the vast universe of its influences deserve alone not just an article but an entire book. Trish's mesmerizing vocals and lyrics remain among the most significant elements of their sound. But if you explore their humble discography a bit deeper, you'll notice that a large part of it is actually instrumental music.
Besides the two library-themed Microtronics mini-CDs, each and every album and EP includes instrumental tracks that are just as fantastic as the songs. The peak of this exploration is of course their amazing soundtrack for Peter Strickland's film Berberian Sound Studio. But for now we'll take a look back at one of the least known breaks in their catalogue. This isn't even a song, but a short bonus segment of an EP-only song from the The Noise Made by People period. Nearly two minutes of banging drums, analog blips and abstract sounds could easily turn into a heavy hip-hop beat. Broadcast fans know, that 'Where Youth and Laughter Go' is available on their 2006 rarities collection Future Crayon, but for some reason this segment was left off the LP version. As Warp recently reissued all of the band's albums, we can only hope that one day singles and EP's will receive a similar treatment.
---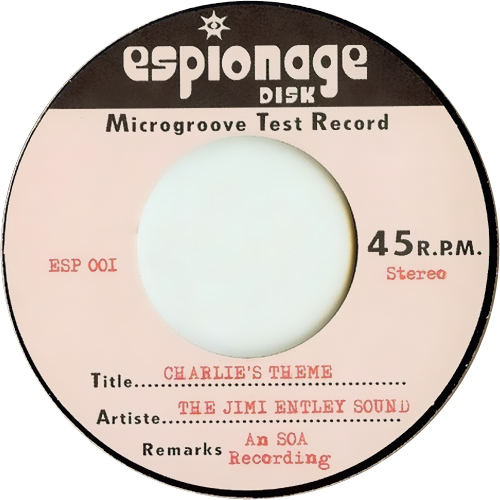 The Jimi Entley Sound
'Charlie's Theme' from Apache
(Espionage Disk, 2002)
This tune has all the elements beat diggers are looking for: heavy drum breaks, head-nodding groove, fuzzed-out Hendrix-like guitar licks and stabs. The Jimi Entley Sound are in fact Geoff Barrow and Adrian Utley of the legendary Portishead. The two recorded this single at the time when the band's singer Beth Gibbons released her album with Rustin Man. The wild raw cover version of Incredible Bongo Band's 'Apache' was put on the A-side but as it often happens with cult classics, it was the B-side that made history.
Based on John Cameron's theme for 1973s British Bikesploitation horror flick Psychomania, 'Charlie's Theme' is a brilliant slice of cinematic psych-funk in its own right. No wonder it ended up being sampled on two cult hip hop classics of the 2000's – Edan's Beauty and the Beat, and J Dilla's Donuts. The anonymous 45 came out in four versions – standard black, green, pink, and white coloured vinyl. It completely passed under the Portishead fans' radar, and quietly sold out across the globe, becoming one of the most expensive 45s of the early 2000s.
---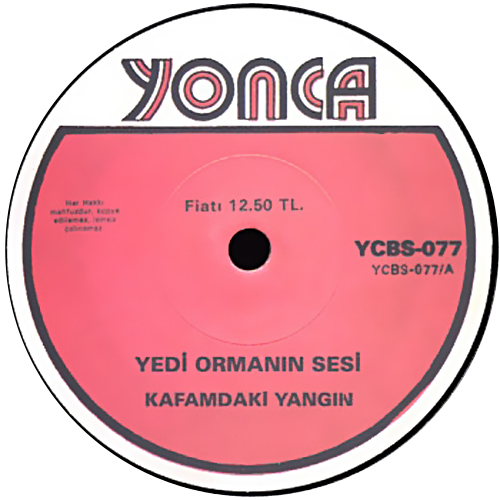 Yedi Ormanin Sesi
'Kafamdaki Yangin' from Kafamdaki Yangin
(Yonca, 2007)
What happens when a psychedelic grooves enthusiast with a hip hop past and a band from his label get together to express their love of the '70s Turkish psychedelia or "Anadolu Pop"? They produce 'Kafamadaki Yangin', a banger of a tune that completely slips the radar and gains rarity status like the music it was influenced by. It even becomes mistakenly thought of as a lost gem from that era. Yedi Ormanin Sesi is actually Turkish for "Voice of the Seven Woods" – name of Rick Tomlinson's band (now turned Voice of the Seven Thunders), often associated with B-Music collective. If this record wasn't masterminded by the international man of vinyl mysteries and anagram freak – Andy Votel himself – then it must have been someone else from his Finders Keepers gang of DJs/collectors. With its wild fuzz guitar, inspired by Os Mutantes' Sergio Dias, screaming over a heavy saz-driven hypnotic upbeat groove, this isn't just a non-stop floor-rocker – it's an instant classic.
---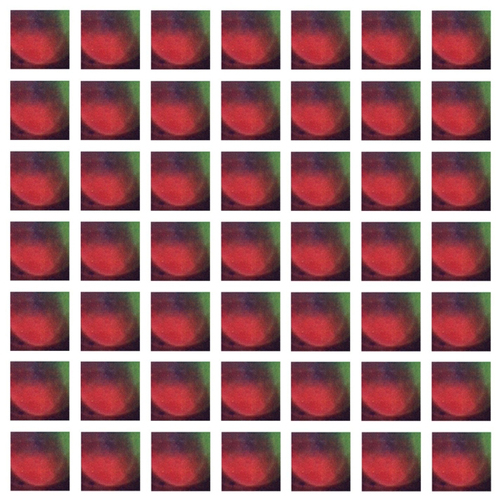 Dungen
'Mina Damer Och Fasaner' from 4
(Subliminal Sounds, 2008)
Inclusion of this Swedish band in this list isn't at all accidental. Their incredible blend of psychedelia and indie rock with a special Scandinavian feel received appreciation from DJs and enthusiasts around the world. The Amorphous Androgynous included Dungen in their legendary Monstrous Psychedelic Bubble mix series. The Gaslamp Killer plays their tunes on every possible occasion (just check out his recent Boiler Room set, for instance). And for a good reason: they always have a place for a nice heavy head-nodding mind-expanding groove on their albums – just check them all out, especially the last three. This particular cut is from their fifth album, and it's a combination of melodic choruses and a heavy stabbing Turkish psych-influenced riff (yes, Turkish psych again!) – a perfect recipe for beat heads and DJs alike.
---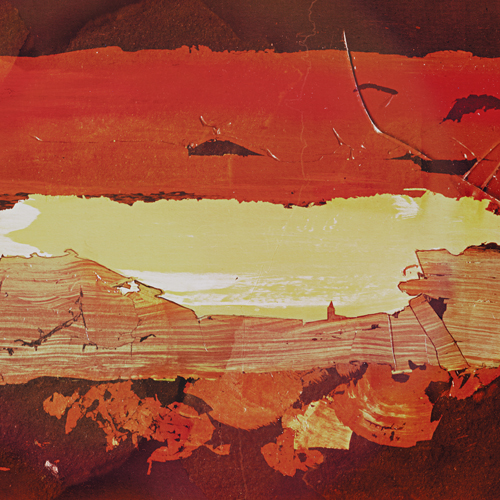 Wolf People
'One By One From Dorney Reach' from Steeple
(Jagjaguwar, 2010)
This band stands at the forefront of the modern British psychedelic rock scene, but their music sounds like it was produced together by RZA and Miles Tackett of Breakestra. Tight riffs and heavy drums make their music instant beat material. No wonder that one of their early singles, the flute-driven psych-folk-funk killer 'Tiny Circles', became a classic among groove digging DJs, such as Andy Votel and DJ Format. If you go through their LPs you'll find plenty of examples of this signature sound. 'One by One from Dorney Reach' with its slight Middle Eastern influence has so many fantastic moments, it only makes me wonder, why this song hasn't been sampled. You can almost hear Edan spitting rhymes over it, just as it is! But really, this is just a small example. Take a listen to all of their albums (there's only three, and a new one is on the way), and you'll find plenty of beautiful tunes that will make you move in your chair.
---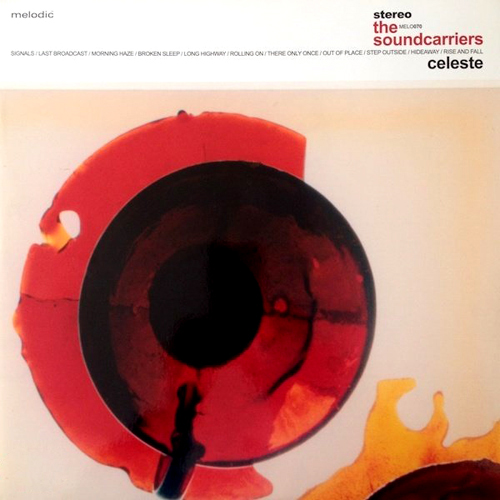 The Soundcarriers
'Celeste' from Celeste
(Melodic, 2010)
Nottingham-based The Soundcarriers create a fantastic combination of way-out psychedelia, sunshine pop and vocal harmonies. All their albums are recorded and mixed by none other than Miles Newbold (The Natural Yogurt Band/The Sign of Four), and that means a lot. Of course, the band's composers Adam Cann and Paul Isherwood have a brilliant sense of arrangement. But I'm almost certain that it's Newbold's love of tight razor-sharp drums that adds the funk element to their signature sound.
Regardless of their incredible vocal harmonies, The Soundcarriers always have a special place for instrumental music as well. Their first two LPs are closed with a title soundtrack-flavored tune. The closing track on their second record 'Celeste', for example, is a brilliant flute-driven slow psych-funk groove, that could easily appeal to the fans of Portishead, Adrian Younge, and even Broadcast. In 2013 The Soundcarriers released a special library-themed vinyl-only album The Other World of…, which demonstrated the band's signature sound at its finest. The LP included instrumental versions of songs from their (then, still in making) third record Entropicalia, as well as three tunes, that never appeared anywhere else.
---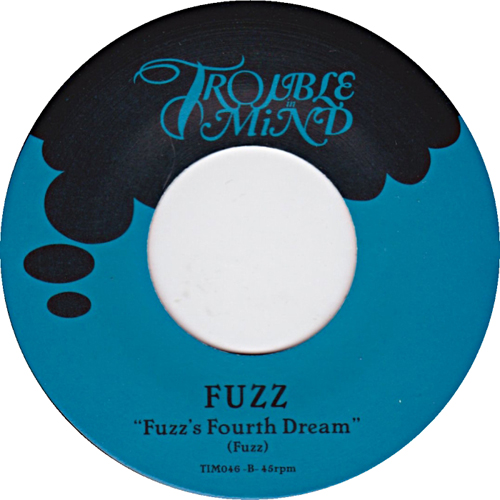 Fuzz
'Fuzz's Fourth Dream' from This Time I Got a Reason
(Trouble in Mind, 2012)
The only American track in this list comes from the sunny California, but this is also the heaviest and the darkest of all. It's taken from the B-side (yes, the B-side again!) of the debut 45 by one of Ty Segall's numerous bands. The sound of this tune could be described as Black Sabbath meets Hendrix and The Seeds on a lot of pot, but with a tight drummer. This over-fuzzed head-banger starts with a mean drum break, which automatically turns it into a must-have item in every beat digger's collection. What happens further is a super-heavy psyched-out garage mayhem, that never loses its groove – thanks to Ty's sharp beat – even when it slows down for a brain-melting solo.
---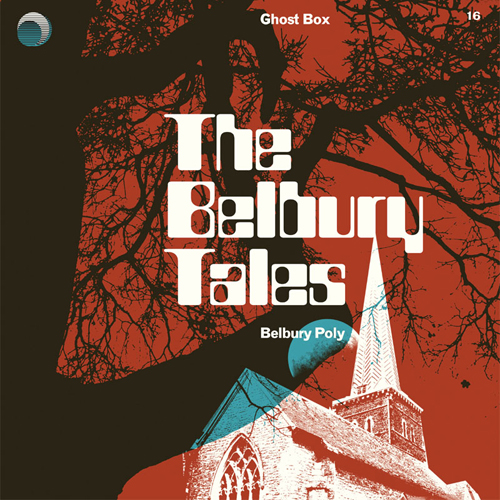 The Belbury Poly
'Goat Foot' from Belbury Tales
(Ghost Box, 2012)
Here's yet another tune with a strong Turkish psych influence. Jim Jupp, one of the co-founders of the Ghost Box imprint, recorded this gem for his fourth album as The Belbury Poly. This tune is pretty outstanding on the album and rather different from the signature Ghost Box "hauntology" sound. Largely inspired by Zafer Dilek's synth-driven arrangements on Selda's cult debut LP, 'Goat Foot' has all the best ingredients for a Middle Eastern-flavored psych-funk floor filler: heavy funky drums, bleeping Moog lead, zither that sounds like amplified qanun, and electric Clavinet that adds a cinematic baroque feel. It could have easily been a lost pearl, recorded in Istanbul around 1977, and rediscovered by the guys from Finders Keepers or Pharaway Sounds, so it definitely deserves the attention of psychedelic groove DJs around the world.
---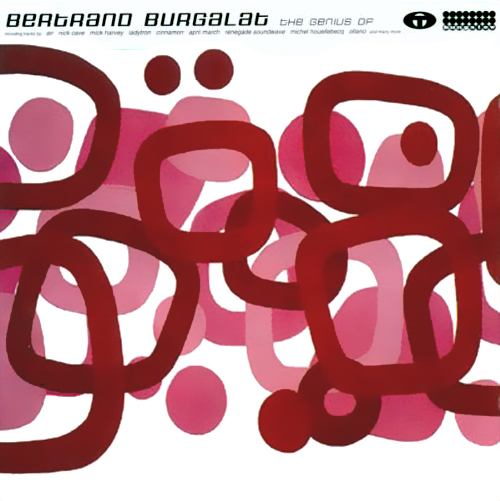 Bertrand Burgalat
'Kim' from The Genius Of Bertrand Burgalat
(Bungalow, 2000)
Throughout the '90s French producer and arranger Bertrand Burgalat created some of the most incredible pieces of indie pop music – from Cinnamon's 'Maybe in the Next Life', to April March's 'Sugar', to Julien Baer's 'Juillet 66'. His great sense of style provided a fine '60s-'70s coating for plenty of songs, all of which were collected in the anthology released by the German Bungalow Records. One particular tune, that also appeared earlier on the the Source label compilation, is a heavy and trippy epic 'Kim'. This track is a great example of the unique French take on psychedelia: it's very cinematic, very poetic, yet wild, drum-heavy, with head-swirling Farfisa and vocal leads, and a romantic story, told over a fine psych-driven groove.
---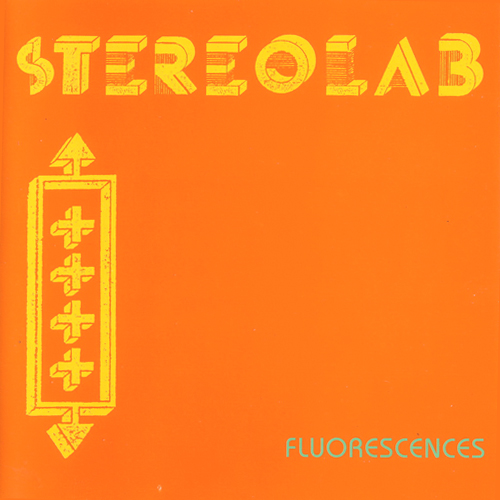 Stereolab
'Soop Groove #1' from Fluorescences
(Duophonic, 1996)
The last track that I'd like to include in this list is also the oldest one. Stereolab belongs to that rare kind of bands that have a genre of their own, or a whole universe of genres mixed together into a unique signature sound. Their music isn't new to beat-diggers: J Dilla sampled their 'Come and Play in the Milky Night' for Busta Rhymes' 'Show Me What You Got', and two years later brought Laetitia Sadier to sing on Stereolab-flavored "New Wave" off Common's epic album Electric Circus.
I'm sure that if people dig deep enough into the band's vast discography, they'll find plenty of great samples. But let's focus back on this particular psychedelic cut: Stereolab included this 13-minute kraut-funk jam on their EP of non-album tracks between the Emperor Tomato Ketchup and Dots and Loops LPs. It begins with a superb drum break that sets a backbone for tight repetitive brass-driven groove. Soon, all the instrumental and vocal parts seem to circling hypontically, and quirky analog electronic noises fly on top of this mantra. It's a perfect loop that could go on and on forever and ever and ever without being too annoying. You don't even notice how time passes, when, after 13 minutes, the tune finally fades out. If that's not a recipe for a fine psych-driven hip hop beat, I don't know what is.
---
P.S. Here are 5 more mind-expanding psychedelic breaks to check out:
Shawn Lee's Ping Pong Orchestra – "Song for David" from Voices And Choices (Ubiquity, 2007)
Hayvanlar Alemi – "Mavi Sepet" from Guarana Superpower (Sublime Frequencies, 2010)
The Natural Yogurt Band – "Weak Without Wine" from Tuck in With (Now-Again Records, 2011)
Destruments – "Freedom" from Monophonics/Destruments split 7" (Colemine, 2011)
I. ‎– "Another Song About Love" from Another Song About Love (Funk Night Records, 2013)