Published on
July 20, 2022
Category
Features
Permanent Rotation is a new series in which producers, DJs, and musicians go deep on the albums that have inspired them.
Multidisciplinary artist Barbie Bertisch has become a cherished fixture of the New York music scene. With partner Paul Rafaelle, she DJs, produces music, publishes a zine, hosts a weekly radio show at The Lot in Brooklyn, and runs a record label – all under the Love Injection name.
She also performs with bands including Attention and Seedy Films, and last month she released her solo debut album, Prelude, a starkly beautiful document of healing and transformation.
Barbie Bertisch remembers encountering Depeche Mode for the first time at 13 years old, in 2001, when she was still living in her native Argentina.
Her first glimpse was a music video, beaming out of the television set from a network called The Box. "They were doing Exciter which was not their most loved album of all time," she recalls. "But I don't care, I was like, 'Ooh, what is this? This is sexy.'"
A few years later, Bertisch had moved to Miami, where her family had relocated to escape the Argentine Great Depression. She was dating a musician at the time who played in a band "loosely inspired by Joy Division and the likes," and they'd frequent clubs where indie and '80s and '90s post-punk and new wave music was played – New Order, The Cure, Talking Heads, that kind of thing.
Listen: VF Live: Love Injection with Barbie Bertisch and Paul Raffaele
Radio hits like 'Just Can't Get Enough' were popular in the clubs, but a deeper dive down the Depeche Mode rabbit hole led Bertisch to the group's 1993 album, Songs of Faith and Devotion. "This one particularly resonated with me because I'm a moody bitch, and when you're a moody bitch, the moody ones are the ones that stick with you," says Bertisch, laughing.
"There's a lot of lyrics about forgiveness and love – but painful love – and redemption and things like that, so the themes are very heavy, which I'm all for," she says. "I realised I love to dwell on the bad shit, the heavy shit."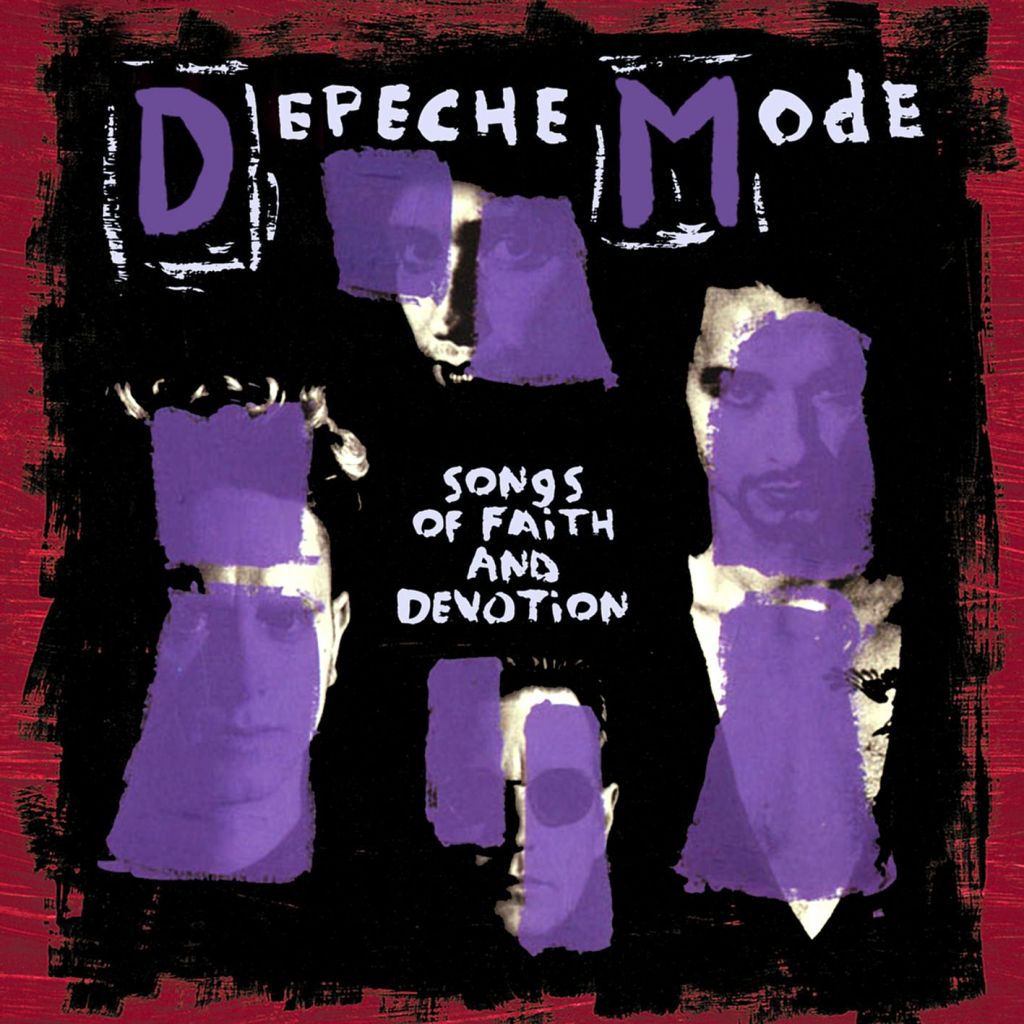 Songs of Faith and Devotion, released in 1993, came three years after Depeche Mode's most critically acclaimed album, Violator. It was darker in tone and featured more live instrumentation than its predecessor. Lead singer Dave Gahan had been living in Los Angeles, hanging out with members of Jane's Addiction, Soundgarden, and Neil Young, and wanted to take the record in a more rock-oriented direction. "It's very of the era," Bertisch says.
It would be the final album featuring synth player Alan Wilder. He made the decision to leave Depeche Mode during the recording process, in which feuding band members lived and recorded together in a rented villa in Madrid for eight months – a situation Wilder described as "a living hell". The band, through a cocktail of stress, drink, drugs, and addiction, was falling apart.
But, despite all this, the album was a success: debuting at number one on the US and UK charts – their first album to do so – and reaching the top of the charts in seven other countries. Gary Numan talked about the album in the "Last night a record saved my life" column in Mojo magazine in 2012, saying it saved his career and inspired him to start making much darker music. "I love Depeche Mode," he said, "always will."
The record has held significance through different stages of Bertisch's life, from when she first encountered it in the late 2000s, to around 10 years ago, when she'd just moved to New York. "I was in a particularly transitional phase of me just being solo here in the city," she says. "Like, no relationship, I'm just figuring out my own path. And I kept going back to this record and it really held my hand. It was a three-year period and I was very into self-discovery and self-indulging and sad music."
Bertisch released her own debut album, Prelude, last month, and says that listening back to Songs of Faith and Devotion now, she can hear the mark its left on her own music. "There was a lot of hushing and breathy vocal things that get looped, then there's turntables and scratches," she says. "And even though it has a lot of oral elements, because of the devotional faith aspect of the record, there are still a lot of modern synthesiser elements."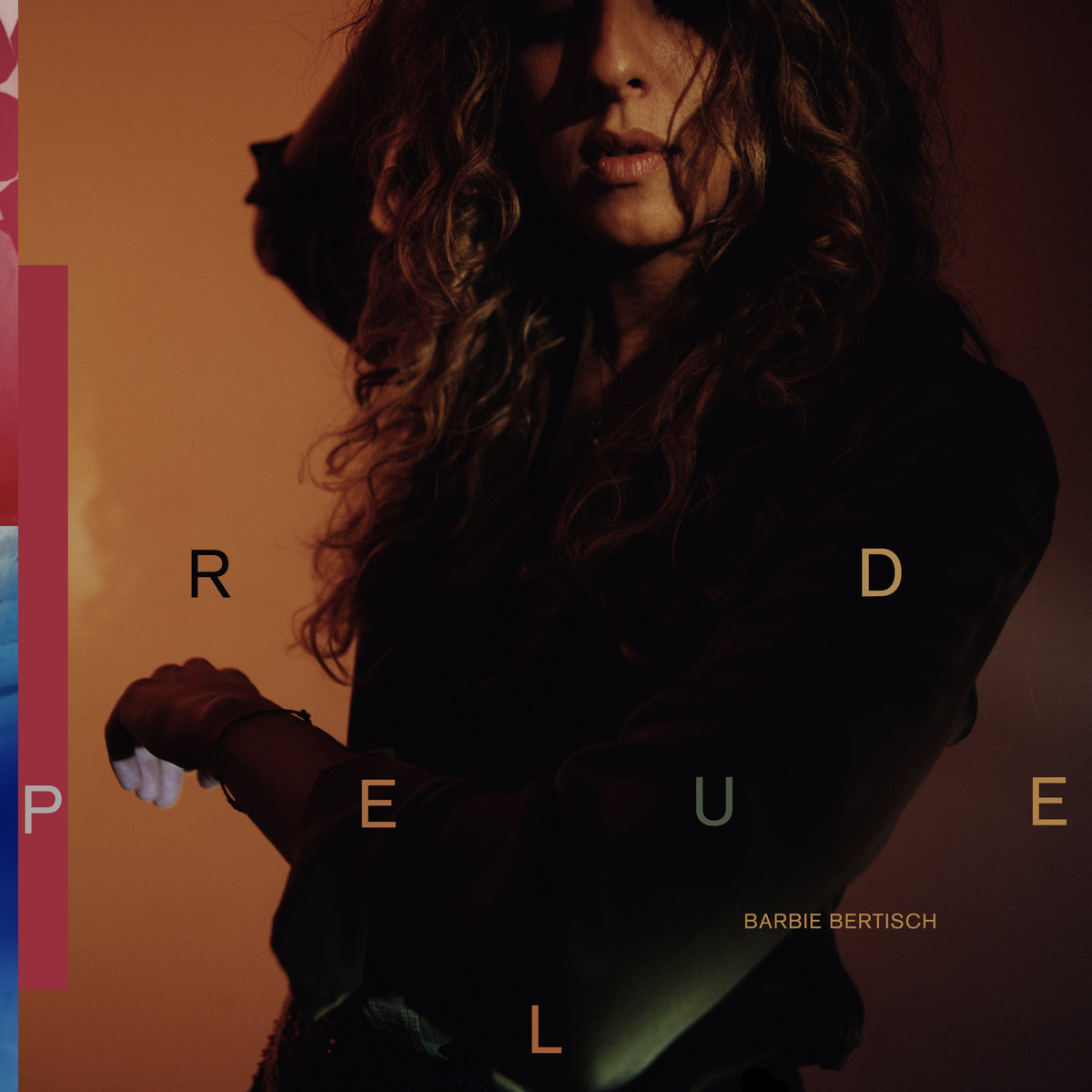 Bertisch started learning bass guitar in 2018 and, over the next couple of years, would sporadically sit down in her "very little home studio" and sketch out musical sequences with no particular objective in mind. During lockdown, she decided to try and make sense of these unfinished pieces. "It was a period of looking at the ugly parts inside and facing a lot of loneliness and a lot of unfelt and unfulfilled parts of myself," she says. "This was [about] taking steps to change that. Closing that chapter allowed me to say, 'Okay, cool. I'm gonna grab all these good and bad moments and just put it out.'"
Listening to Songs of Faith and Devotion has always been similarly cathartic for Bertisch. "I think that what I liked so much about it is that there's a healing," she says. "It's like, how are we making sense of the hurt that we have inside? And how are we going to heal that and move on? To me, it was [about] feeling my feelings, having to heal, growing."
That process felt especially profound as Bertisch began forging a new life in New York a decade ago. "I'm predisposed to just sort of shut out my feelings, and I think the reason why it [Songs of Faith and Devotion] resonated so much in 2012 was because I was, without knowing it, embracing a lot of that sadness as a way to feel," she says. "I cannot stress how much I loved it, particularly around that time." Bertisch pauses. "Is that corny? I don't care. It's a special one."