Published on
October 10, 2022
Category
Features
Permanent Rotation is a series in which producers, DJs, and musicians go deep on the albums that have inspired them.
You only need to scan Anna Wall's discography to hear the diverse influences and genres that have shaped her sound, which can be found on her house label The Bricks and ambient label Dream Theory. Earlier this year, the cherished Fabric resident and Rinse FM host released a lush downtempo album, Missing Moments. Here she traces its surprising connection with her first musical love, hip-hop. 
When Anna Wall was at high school in East London, rap and hip-hop were huge and while music-sharing services such as Napster were on the rise, hard copies were still coveted. "I remember I was the one person in my school to have Dr Dre's The Chronic 2001 album," recalls Wall, who got into hip-hop aged 11 and used to spend "ridiculous amounts of money" to get music shipped over from the US.  "It was CDs and tapes so you'd say, 'I've got this,' and you'd swap music with someone else and go home and listen to it."
Delving deeper into hip-hop, Wall fell in love with "all the things that were going on below the surface," she says. "There's the commercial world of rap and all the things that blew up on MTV and stuff like that, but I was always interested in the further reaching sounds and subgenres."
One such subgenre was backpacker hip-hop or backpack rap. It describes the kind of "underground" music that young hip-hop and rap fans would carry around in their backpacks in the '80s and '90s, with lyrics that centred social issues over braggadocio. Hieroglyphics, Aesop Rock and Atmosphere are commonly cited examples, along with a Harlem duo called Cannibal Ox. Their 2001 album, The Cold Vein, didn't bother the charts but has since been hailed as an underground masterpiece.
"It felt really different to anything I'd heard at that time," says Wall, who came across the album at 14. "When I discovered the label Definitive Jux, it was a goldmine of amazing music that really felt very different to what was going on, especially commercially in hip hop."
Listening to The Cold Vein, it's easy to see how it left an impression on a young Wall, incorporating traditional hip-hop beats with curious samples and industrial electronica. The first track, "Iron Galaxy", includes a Giorgio Moroder sample  ("Leopard Tree Dream"). A Pitchfork review of the album compares the cacophony of bleeps that close out "Iron Galaxy" to a "Richie Hawtin rave-up".
"It felt like it was veering way more into electronic than I'd heard before in hip hop," Wall says of the record.  "It's gritty and visceral. There's really interesting production and electronics by the producer El-P."
The album's solemn mood and unflinching lyrics (chronicling addiction, generational trauma and New York's mean streets) also struck a chord with Wall, who admits she was "probably pretty depressed" when she was younger. 
"The next phase of my life was dance music and going out and finding elation in that," she says. "But when I was too young to go out I was finding solace in all these records."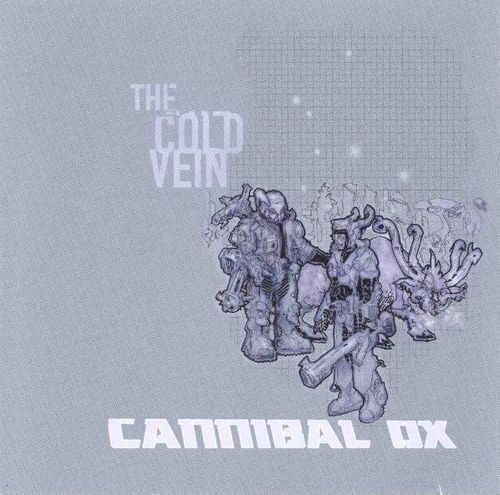 Wall initially wanted to be a hip-hop DJ when she started mixing records at 19, equipped with an old-school scratch mixer. "I remember trying and thinking, 'Whoa, this is really difficult," she says. "I think I got as far as something called the chicken scratch and was like, 'Wow, ok, I don't know if this is for me.'"
From hip-hop, she moved on to garage. The first pair of turntables she bought came with the previous owner's collection of garage, jungle and DnB records. "I still play garage, I still collect garage," says Wall. "I kind of discovered house through watching people's garage sets and them playing all this US house music but super sped up at like 130-odd bpm."
Wall's recent ambient productions are "hugely influenced by hip-hop". The connection might not be obvious, but Wall's languid, lovely debut album Missing Moments shares traits with some of the Philip Glass sampling tracks on The Cold Vein, delicately building tension and atmosphere. "When I make something a little slower, I feel like those influences creep in for sure," she says. 
Cannibal Ox's discography is sparse; there's just one other album, 2015's Blade of the Ronin, but a couple of new singles were released last year. "I haven't actually delved into that yet, it would be interesting to see where they're at now, however many years later," says Wall. "I think that's my next experiment, to go and listen to that and see how that feels and see what they're up to now."
---
Photo: Netti Hurley