Published on
July 6, 2018
Category
Features
Four decades of deviation with post-punk trailblazers Wire.
Punk rock was stereotyped by back-to-basics attitude, speedy dynamic, trebly guitar and vocal belligerence espousing socio-political diatribes, caustic self-depreciation and emotional trolling, while still rooted in rock'n'roll orthodoxy. In that sense, Wire weren't punk rock.
Still, Wire were a trad four-piece band whose short, pithy statements were laced with aggression and cynicism, in voices snarling and chanting more than singing. They also appeared on 1977's live The Roxy London WC2 compilation, alongside the likes of Slaughter & The Dogs, Eater and Buzzcocks. But the album's two Wire songs were 'Lowdown', played at a sludge, and '12XU', a fast but minimalist, monochrome statement at odds with the predominant 'rockism' (Eater played a Alice Cooper cover!) of their Roxy club peers.
Wire's agenda was more stereotypical art-rock, which was understandable given their roots. Bruce Gilbert (guitar) was an abstract painter working at Watford College of Art & Design as an audio-visual technician; Graham Lewis (bass, lyrics) and Colin Newman (singer, songs) were Watford College students, and when Newman met Robert 'Gotobed' Grey (drums) at a party, the four components were in place. Their songs were anti-rock orthodoxy: nervy, minimalist and unpredictable arrangements laced with beguiling, oblique lyrics – post-punk before it was conceived. "We came from a creative education, where you were taught to think and be flexible," Lewis claimed.
Staying true to post-punk ideals, Wire liked to move forward. The odd line-up change and periods of inactivity hasn't stopped their momentum; sixteenth studio album Silver/Lead was released in 2017, made by three-quarters of the original four. Their first three albums – Pink Flag, Chairs Missing and 154 – are still their most iconic and in-demand, and after May's limited-edition CD 'books', the vinyl versions were reissued in June. It's this trio that artists within punk and post-punk, hardcore and post-hardcore, guitar-rock and Britpop (including The Cure, Big Black, Sonic Youth, R.E.M. Minor Threat, Guided By Voices, Blur, Elastica, Franz Ferdinand, Bloc Party, Ladytron) and numerous electronic/ambient adventurers, cite as seminal and influential, but there is much more to Wire than those three trailblazers…
---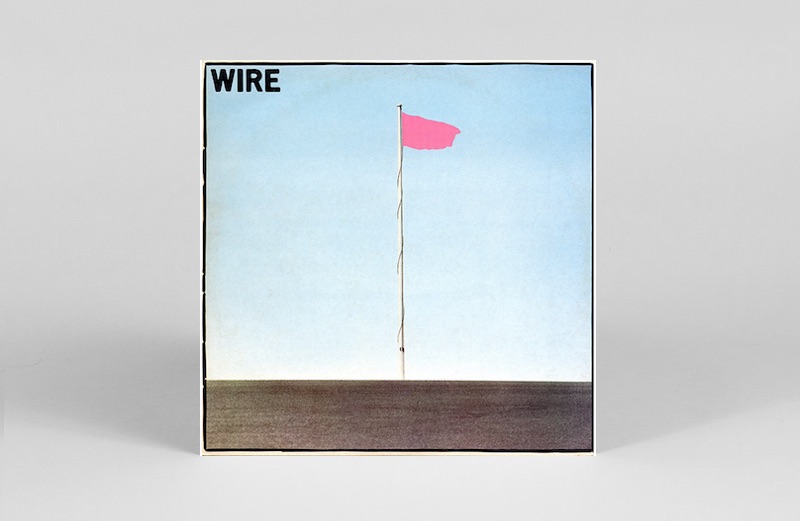 Wire
Pink Flag
(Harvest, 1977)
Wire actually began as a quintet, spearheaded by guitarist/songwriter George Gill. But after he broke a leg and took time off, the remaining four quickly jettisoned Gill's New York Dolls/MC5 orthodoxy for a deconstruction of rock. Mirroring its suitably minimalist artwork, Pink Flag sounded condensed, bare, economical, a "singular minimalist aesthetic" according to Newman. 21 songs flew by in 35 minutes, including '106 Beats That', the chord changes were based on names of train stations between London and Watford. The 'one-two-three-four!' intro to the speedy 'Mr. Suit' and the studio 'I2XU' resemble punk, while 'Three Girl Rhumba' was stolen by Elastica for 'Connection', but still Pink Flag stands well apart. Also of note: the title track's hardcore approach years before hardcore, while the catchiest melodies 'Strange' (covered by R.E.M. on Monument, introducing Wire to millions) and 'Champs' turn up are toward the end.
---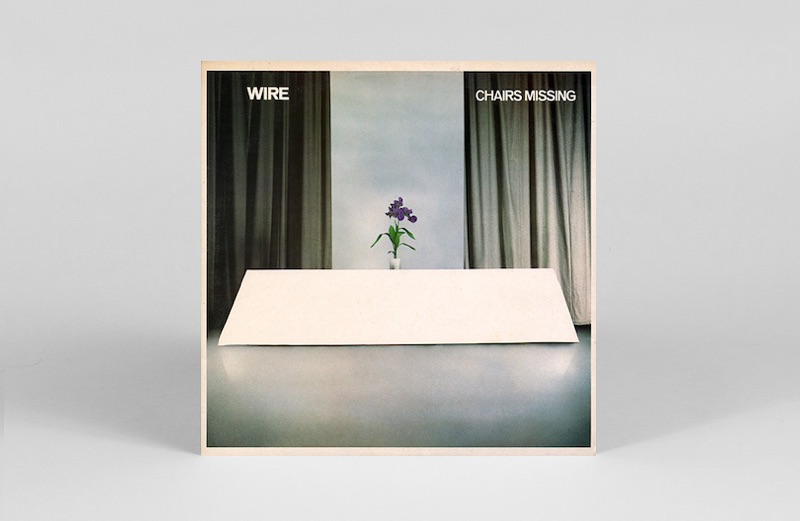 Wire
Chairs Missing
(Harvest, 1978)
Arguably Wire's most 'classic' album, Chairs Missing expanded the agenda, from the songs – 15 over 43 minutes – to the sound, not as consumed by youth/energy, somewhat softened while maintaining spikiness. Cases in point: the opening 'Practice Makes Perfect', four minutes of staccato hypnosis, and 'Outdoor Miner', one of the most perfect pop songs of any era, all 104 seconds of it (when released as a single, they had to add a short piano middle-eight). Bruce Gilbert's guitar is equally nimble, from subtle to serrated, with more effects than any punk-era peer There was even a flute on the glacially creeping 'Heartbeat'. The only melody Newman didn't write, Lewis' 'Sand In My Joints', is noticeably more punk-gnarly. 'I Am A Fly', meanwhile, is one of the most minimalist mantras ever released as a single.
---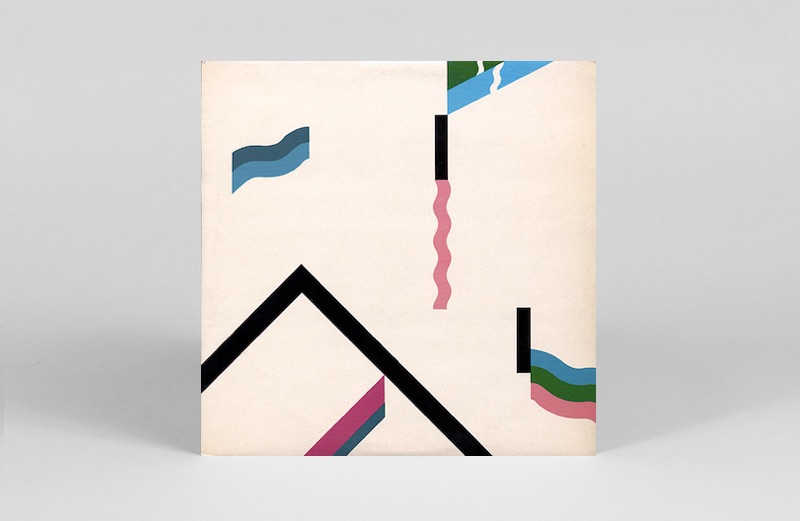 Wire
154
(Harvest, 1979)
The opening 'I Should Have Known Better' doesn't resemble anything on 154's two predecessors – the sound is thicker, the beat almost '60s in feel, the vocal more echoey and dramatic. 'Two People In A Room' subsequently came out fighting, its dark energy recalling their similarly US art-rock counterparts Pere Ubu. Track three 'The 15th' recalls 'Outside Miner' – Wire ignored their record label EMI's suggestion to make it a single for that very reason. Disillusioned by "success" (touring with Roxy Music, they saw groundbreaking art-rockers turn mainstream-bland) and beset by in-fighting, 154 is still essential, full of invention, icy and downbeat; whatever issues were pulling them apart, there's barely anything sub-par (perhaps 'Blessed State' showed their hearts weren't truly in it). Another 'Outside Miner' moment, 'Map Ref. 41°N 93°W', was later covered by My Bloody Valentine.
---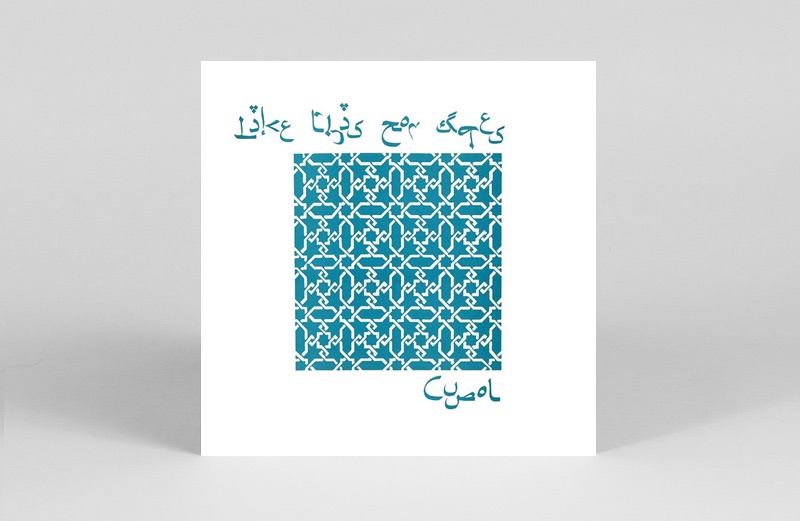 Cupol
Like This For Ages
(4AD, 1980)
Like most punk-rock pioneers, Wire had signed to a major, and clearly EMI's modus operandi would clash with the band's restless, self-critical demands. After the live Document & Eyewitness, a death's-knell performance of mostly unrecorded, and inaccessible material played behind a moving 6'x12′ sheet, Gilbert and Lewis formed a partnership where "the studio was the instrument" said Lewis. After three self-released releases under the name Dome, 'Like This For Ages' appeared on 4AD under another alias, Cupol (a dome-style cupola inspired by Arabic mosaics). The title track's short, mechanical clangs were layered behind Lewis' urgent vocal; the 20-minute instrumental 'Kluba Cupol' was a slowly evolving mosaic of percussive electronica inspired by Sufi 'trance' legends The Master Musicians of Joujouka. An album on 4AD 3R4 similarly constructed a slowly evolving electro-ethno ambience, dripping mood and texture, ominous and otherworldly. As impactful on future generations as Eno.
---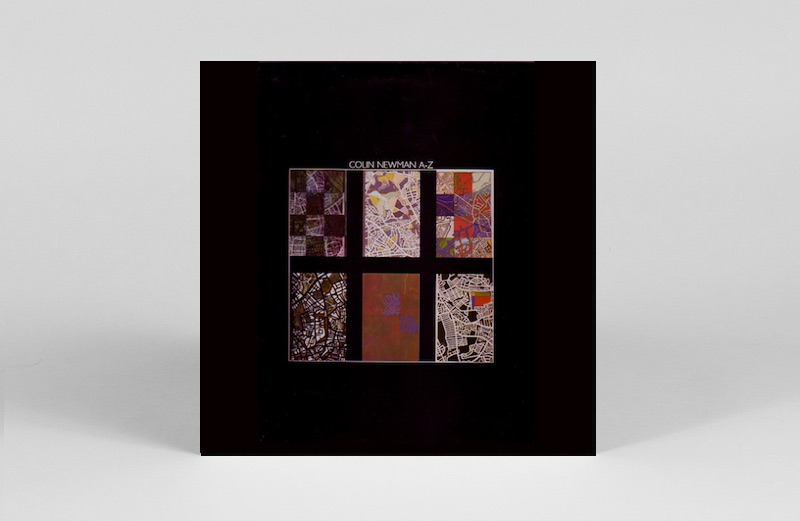 Colin Newman
A-Z
(Beggars Banquet, 1980)
Just as Dome/Cupol gave Gilbert/Lewis complete control, so Wire's singer was freed up to follow his natural proclivities. 4AD skipper Ivo Watts—Russell reckoned Newman's solo album debut A–Z (released through 4AD's parent company Beggar's Banquet) was, "the great lost fourth Wire album," though you'd never confuse it with the preceding Wire albums. Newman stuck with producer Mike Thorne and the 'Outside Miner' version of Wire but the gleaming new-wave-y coating, thrust and buzzing was a new development. In short, A-Z is a fine, upbeat pop statement, from A – the throbbing opener 'I've Waited Ages' – to Z – the closing instrumental 'B' – though the slower, seven-minute 'Seconds To Last' has something of Gilbert/Lewis' dank claustrophobia. After an instrumental album Provisionally Entitled The Singing Fish, Newman released a second pop-toned album in Not To, arguably the missing fifth Wire album, with Robert Gotobed and Bruce Gilbert among the guests.
---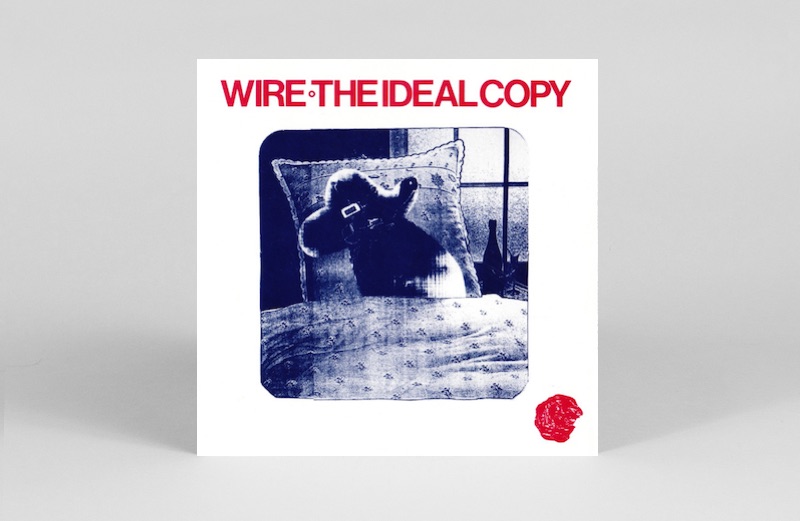 Wire
The Ideal Copy
(Mute, 1987)
Had Gilbert/Lewis got the 'avant' out of their system when the band unexpected reformed after five years? Three-quarters of the Snakedrill EP and this subsequent album were more Newman-esque in spirit, though rooted in up-to-date sequencers and synths, and produced by Gareth Jones (John Foxx, Depeche Mode) who deployed AMS digital delays (Martin Hannett's favourite toy) and the Synclavier sampler. 'Ahead' uncannily resembled New Order, given Lewis' high, thrumming bass sound and the way Gilbert's treated guitar blended with the electronics. The lengthier 'Feed Me' had a similar luxurious (not an adjective previously applicable to Wire) sheen, but its gothic aura was clearly the work of Gilbert/Lewis. "Funky" wasn't a work applicable to Wire either, but 'Ambitious' is a rarely eulogised danceable solution to Wire's original 'art-rock' agenda, with a shimmery, silken sheen. Pink Flag fans, however, could claim that Wire had followed Roxy Music toward the centre.
---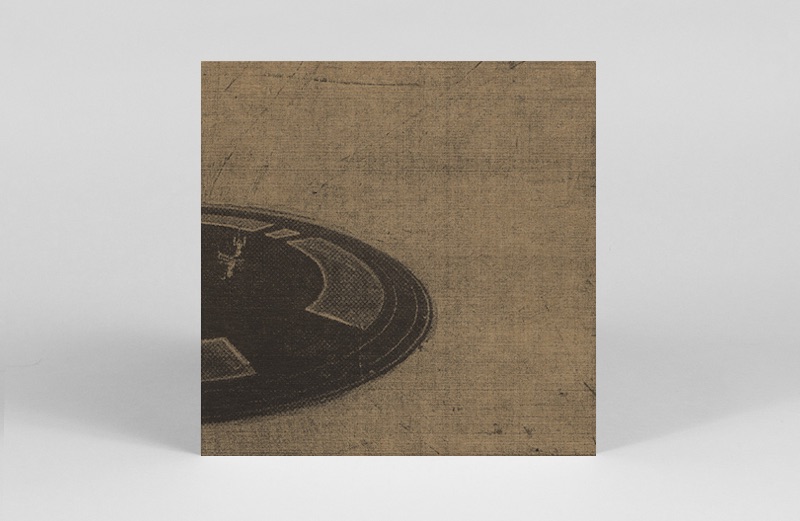 Wire
Manscape
(Mute, 1990)
1988's A Bell Is A Cup Unless It's Struck was Wire's first relatively underwhelming record, a less-than-ideal sequel to The Ideal Copy. Half of 1990's IBTABA (aka It's Beginning To And Back Again) updated four tracks from A Bell Is A Cup, a sideways step leavened by four new songs, including their only US (Modern Rock) chart hit Eardrum Buzz. In response to stasis, Manscape pushed deeper far into electronics, sequencing bass and drums (had the studio become the instrument again?), while the songwriting was imbued with more of that restless, chameleonic spirit, a more productive meeting point between the two Wire factions. Cases in point – the three longest tracks, the ragged 'Torch It!', a quasi-industrial 'What Do You See?' and the avant-disco-moody 'You Hung Your Lights In The Trees/A Craftsman's Touch', reminiscent of A Certain Ratio/Martin Hannett alliances.
---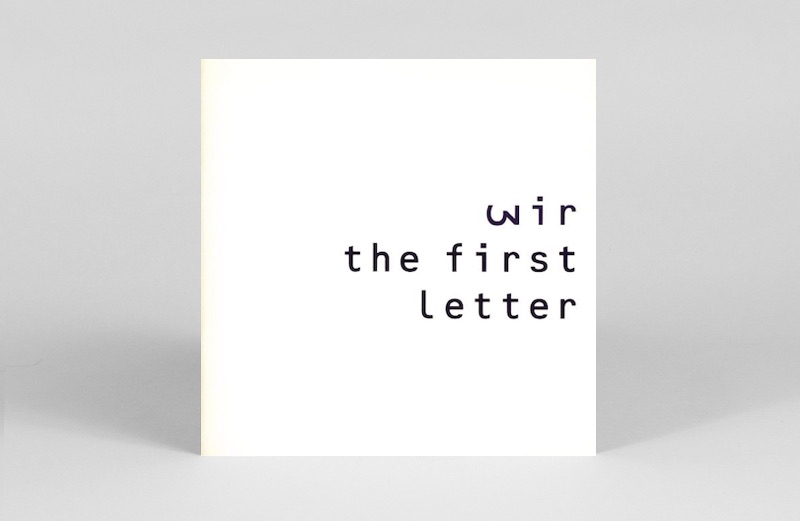 Wir
The First Letter
(Mute, 1991)
Robert Gotobed didn't join the Manscape-era tours and left soon after the release of Drill, an excellent remix project (of the Snakedrill track) based around an exploration of "monophonic mono-rhythmic repetition" – or "Dugga" as the band labelled it. In tribute to Gotobed, Wire dropped a letter to become Wir, in which the Gilbert/Lewis axis took control just as Newman had during the Ideal Copy/Bell Is A Cup era. Despite the catchy 'So And Slow It Goes' and 'It Continues', the dominant mood was murky, moody, dank, minimalist, anti-pop and filmic, simultaneously agitated and weirdly blissful at the same time, but aligned to the band's contemporary textured electronic mannerisms, simultaneously cold and warm. The robotic drum machine dates the album, but the album doesn't sound dated, if that makes sense.
---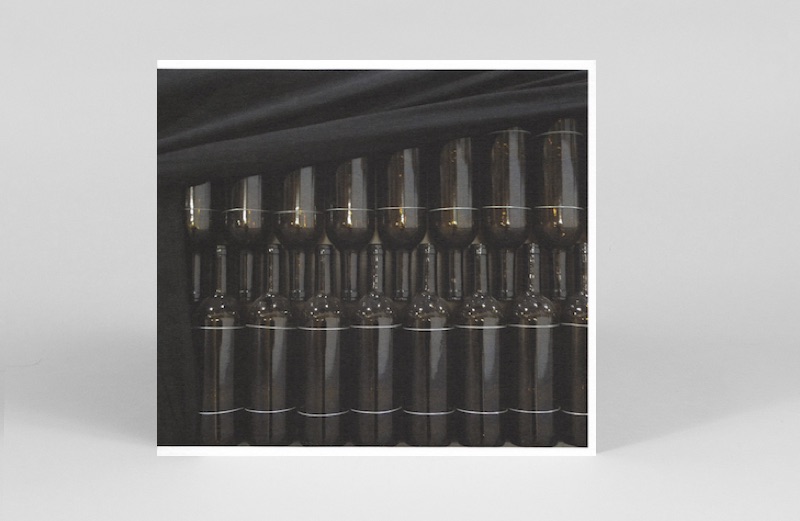 Wire
Red-Barked Tree
(Pinkflag, 2010)
Wir's only other release was the two-track Vien (albeit lasting 24 minutes, including the 16-minute, Dome/Cupol-esque 'The First Letter'), and that was in 1997. Finally, Gotobed (under his real name Robert Grey) rejoined for the three Ready To Burn EPs, which contributed the majority of tracks to Send (2003), an unexpectedly guitar-heavy 'beat combo' Wire, in which the likes of Nine Inch Nails appear to have left a mark. The limited edition pf456 Redux (an edited version of Send/Ready To Burn 1 and 2) might be even better. It was then Gilbert's turn to leave, though they remained Wire, releasing Object 47 (2008), a Newman-esque companion piece to A-Z and Not To. But it's Red-Barked Tree that makes the cut here, Wire's most diverse album since their first trio – dreamy and angry, jagged and smooth, electronic but acoustic guitar too, industrial meets art-rock meets punk meets power pop (but not Britpop, which Wire had a notable impact on), while 'Clay' purposefully echoed 'I Am The Fly'. In other words, a summary of everything Wire had achieved up to this point.
---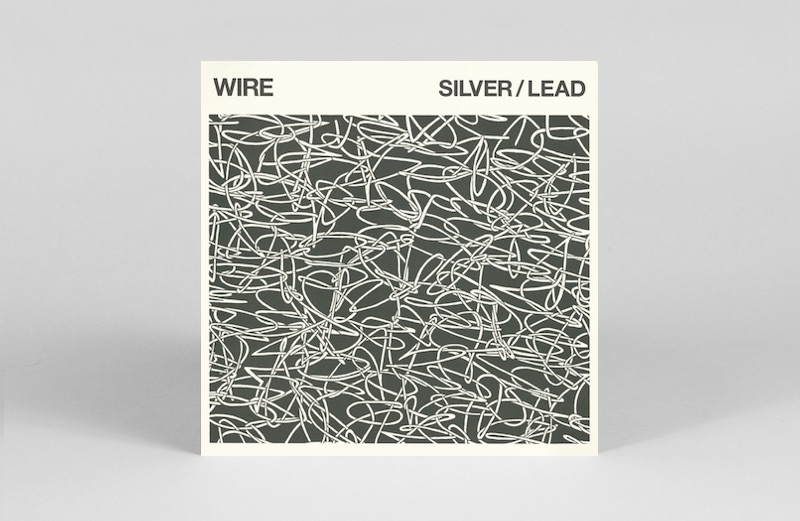 Wire
Silver/Lead
(Pink Flag, 2017)
The live Black Session – Paris, 10 May 2011 was a more literal summary of Wire, with versions of '"Map Ref. 41°N 93°W' and 'Pink Flag' (albeit ten minutes long) among the 'greatest bits'. Discovering a new lease of life, and adding guitarist Matthew Simms (It Hugs Back), Change Becomes Us (nine songs of which were extensively re-modelled from the Document & Eyewitness material), the self-titled Wire (one of their calmer, most Newman-centric records) and Nocturnal Koreans (eight leftovers from Wire) followed in 2013, 2016 and 2017 respectively. Which brings us to their most recent album, released a convenient 40 years after their debut. As the third consecutive Wire release that follows a gliding, guitar-buzzing pop trajectory, Silver/Lead isn't one of Wire's most forward-looking or finest albums, and you could argue for Change Becomes Us for the final slot here. Yet there is something so sturdy and gratifying about Wire in the modern age: their lyrics remain rife with intrigue while the melodies still haunt: 'Diamonds In Cups', 'Forever & A Day' and 'Playing Harp For The Fishes' would all enliven any Wire album. No other band of their era have survived with original intentions intact.