Published on
December 27, 2017
Category
Features
This year has seen the passing of the two founding fathers of Chicago's Association for the Advancement of Creative Musicians (AACM), pianist Muhal Richard Abrams and trumpeter Phil Cohran. But with a new generation of AACM standard bearers stepping up to the plate, reports Chris May, the organization continues to influence the shape and direction of jazz – and take first place in US album of the year polls.
In a tribute to Muhal Richard Abrams published a few weeks ago in The New Yorker magazine, the trumpeter Taylor Ho Bynum wrote that he was introduced to the AACM as a teenager in the early 1990s, at a concert in a downtown Manhattan church hall. "Honestly, I don't remember who was playing," said Bynum. "What I do remember is that Abrams was selling tickets at the box office, and [longtime AACM member] Amina Claudine Myers was handing out programs at the door." Bynum said he was amazed to see two of his musical heroes engaged in such mundane tasks. "But it was a message I took to heart. You don't wait for anybody to give you anything if you can do it yourself. You do what you have to do, with hospitality and grace, to make the music happen…. You support your fellow-musicians, and your fellow-musicians will support you."
It is this together-we-are-stronger philosophy that inspired the formation of the AACM – and which still sustains it.
In 1965, when Abrams and Phil Cohran assembled a group of young Chicago musicians in a run-down Southside basement for the inaugural meeting of the AACM, African American jazz was facing an existential crisis. Hard bop, the core inner-city soundtrack of the 1950s and early 1960s, had parodied itself into clichéd irrelevancy. Sun Ra (himself based in Chicago until 1961, when he moved to New York), Ornette Coleman, John Coltrane and other experimentalists were exploring new territory – but, while critically acclaimed, they had yet to connect with sizable audiences. Jazz clubs were closing from coast to coast. Paid gigs for professional jazz musicians were becoming ever harder to find. The future looked like it belonged to funk and soul.
Abrams and Cohran had nothing against funk and soul, but they were not going to sit around and let the jazz baby get thrown out with the stale bathwater, not in Chicago anyway. They envisaged the AACM functioning, in part, as a DIY collective, organizing the gigs that club owners were reluctant to offer – but also as a rehearsal band through which members could develop their own compositions (members bringing along compositions have to include a part for every musician present), a community music school for local youth and an avant-garde musical movement.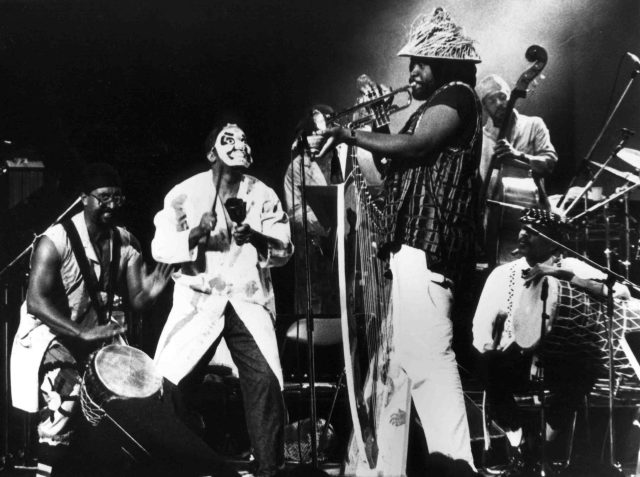 The AACM would fulfil its mission, said Abrams, on its own terms, free of commercial pressures. In a manifesto printed following the inaugural meeting, he stated uncompromisingly:
"Creative musicians should not consider themselves entertainers. Their purpose is to enlighten – themselves first and then the audience." A musician joining the AACM is told they cannot later un-join and are expected to keep faith with this fundamental principle all their life.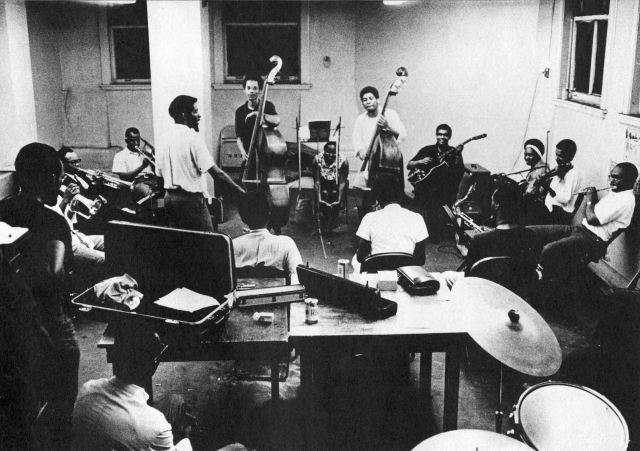 For over 50 years, the AACM has kept faith with this founding vision. Its rehearsal band and outreach and mentoring programme for young musicians have nurtured a steady flow of second- and third-generation stars – among them saxophonist Matana Roberts, trumpeter Corey Wilkes, flautist Nicole Mitchell and violinist Renée Baker. Its elder statesmen continue to stretch the boundaries of the music.
Trumpeter Wadada Leo Smith, an AACM member since 1967, this year swept the US album of the year awards with a host of number one slots for America's National Parks, including in the DownBeat and The New York Times critics' polls. Saxophonist Henry Threadgill, a member since 1969, last year won the Pulitzer Prize for Music for his album In For A Penny, In For A Pound. (Threadgill's album is available as a double LP. Smith's has yet to make it to vinyl). And Afro-Futurist Nicole Mitchell's latest album, the double LP Mandorla Awakening 11: Emerging Worlds, is a strong contender to follow Smith and Threadgill's into the upper reaches of the next round of annual awards.
A high proportion of the AACM's founding and early members have gone on to become major figures. Alongside Abrams, Myers, Cohran, Smith and Threadgill prominent names have included trumpeter Lester Bowie, trombonist George E. Lewis, reed players Joseph Jarman, Roscoe Mitchell, Kalaparusha and Anthony Braxton, violinist Leroy Jenkins, bassists Malachi Favors and Fred Hopkins and drummer Steve McCall. These musicians were driven by a variety of musical agendas. At one end of the spectrum were Braxton's cerebral, conservatoire-like compositions, at the other were Myers's blues and gospel mutations. Other members's styles fell somewhere in between, as exemplified by the Art Ensemble of Chicago with its tagline "Great Black Music: Ancient to the Future."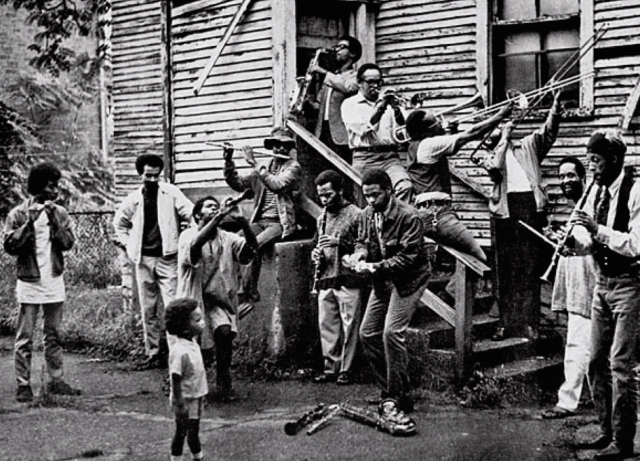 What, Abrams was once asked, is the AACM sound? "If you take all the sounds of all the AACM musicians," said Abrams, "that's the AACM sound. But I don't think anyone's heard that yet."
Despite their varied aesthetic emphases, more has always united AACM musicians than has divided them – above all, they have shared a belief in unfettered, individual self-expression. In most artistic revolutions, a single leader or elite vanguard defines a new aesthetic, and members are expected to express themselves within its template. Sun Ra, for instance, ran an extremely tight (space) ship, in which the Arkestra's direction of travel was dictated by him alone. In the AACM, by contrast, the participating musicians' are encouraged to forge their own personal approach to music. This has enabled the organisation continuously to rebirth and revitalize both itself and jazz in general.
Long may that continue.
---
An introduction to AACM on vinyl
Because AACM members frequently form co-operative record labels, and also attract labels financed by enthusiasts rather than profits-orientated business people, they have between them racked up a catalogue of hundreds of discs. This list of 10 recommended LPs, which kicks off in 1966 and continues to 2017, barely scratches the surface, but it touches all bases between Anthony Braxton's abstractions and Amina Claudine Myers's downhome roots.
---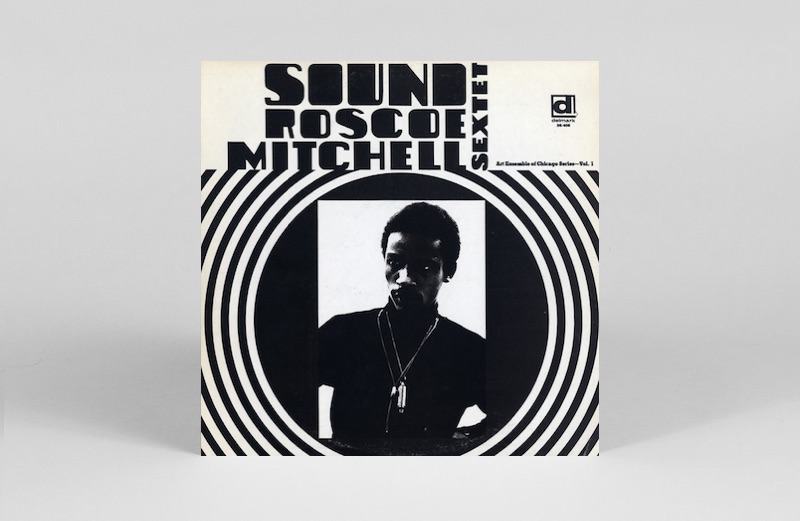 Roscoe Mitchell Sextet
Sound
(Delmark LP, 1966)
On record, the AACM begins here. The line-up comprises graduates of the Experimental Band which Muhal Richard Abrams formed in 1961 and which was the spiritual precursor of the AACM, and founder members of the Art Ensemble of Chicago. First track is the shout-out 'Ornette.' Still out there after all these years.
---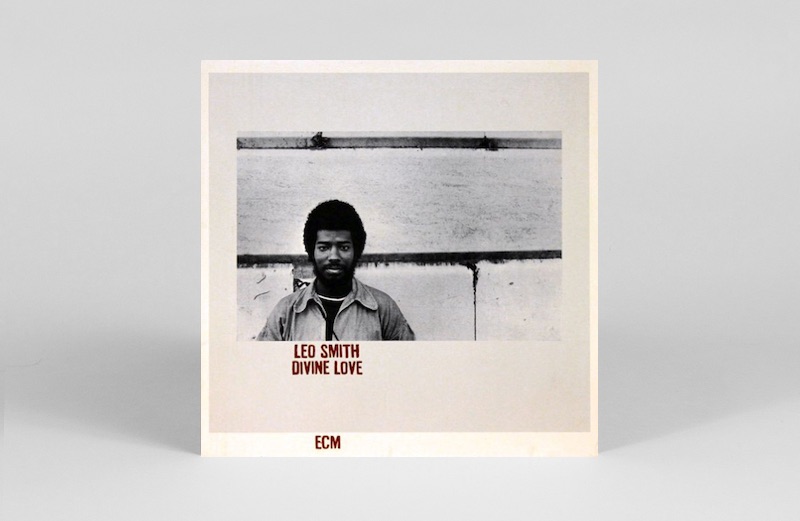 Leo Smith
Divine Love
(ECM LP, 1979)
One of several Smith masterpieces preceding America's National Parks. Standout track by a short neck is the muted, dream-weaving 'Tastalun,' on which Smith is joined by fellow AACM trumpeter Lester Bowie from the Art Ensemble of Chicago and ECM stalwart Kenny Wheeler.
---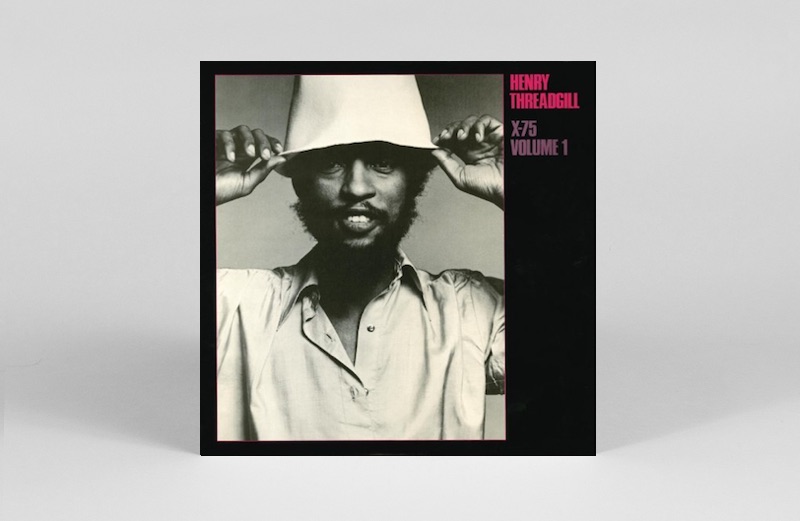 Henry Threadgill
X-75 Volume 1
(Arista Novus LP, 1979)
After co-leading the groundbreaking trio Air (with Fred Hopkins and Steve McCall), Threadgill made his own-name debut with this sonically dense masterpiece featuring four reed players and four bassists.
---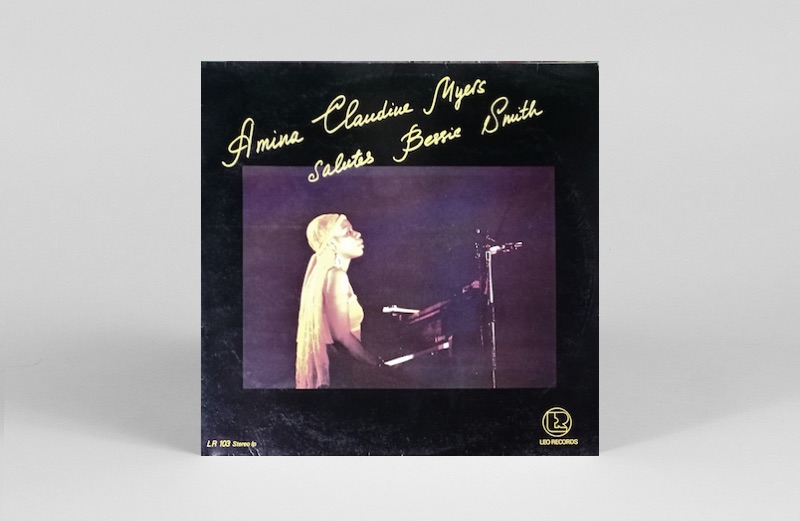 Amina Claudine Myers
Salutes Bessie Smith
(Leo LP, 1980)
Myers's gospel- and blues-drenched keyboard style is simultaneously traditionalist and forward looking. Here, on piano, organ and vocals, and accompanied by bass and drums, she performs a mixture of originals and blues attributed to Smith.
---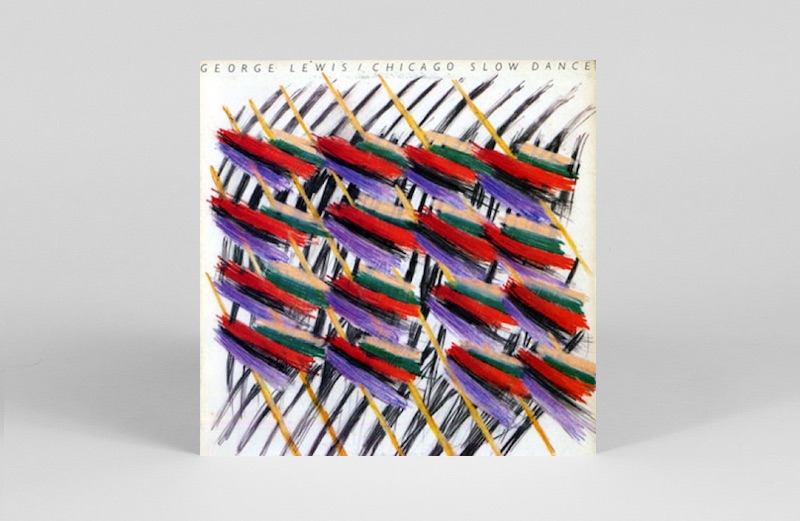 George E. Lewis
Chicago Slow Dance
(Lovely Music LP, 1981)
By the late 1970s, Lewis was exploring electronics as well as the trombone and tuba. He is heard here on alto and tenor trombone and, alongside occasional Anthony Braxton collaborator Richard Teitelbaum on synthesisers. Pioneering acoustic-electronic jazz.
---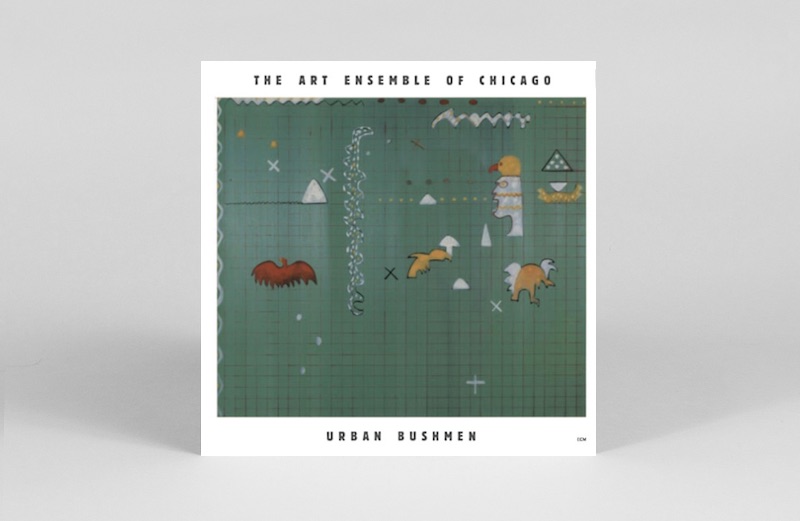 Art Ensemble Of Chicago
Urban Bushmen
(ECM 2xLP, 1982)
For many people who saw the early line-up live, AEC albums suffer a little from the fact that the band was as powerful a visual experience as it was an auditory one. This hi-res concert recording gets closer than most to communicating the onstage excitement.
---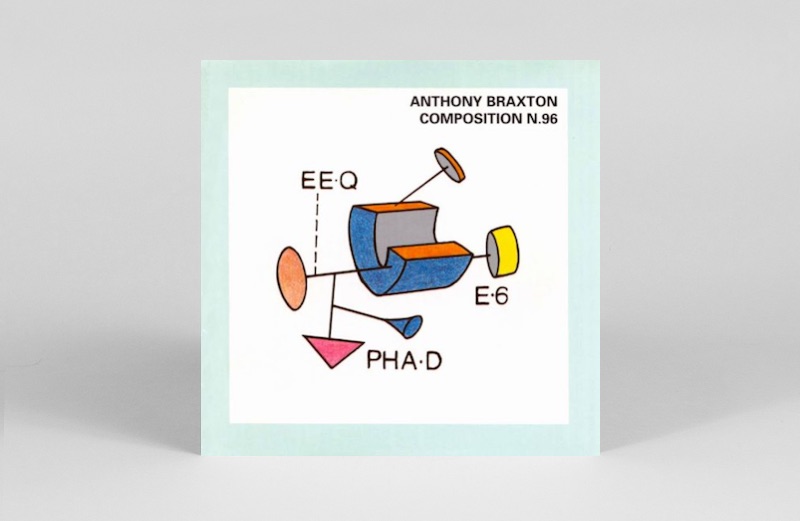 Anthony Braxton
Composition No. 96
(Leo LP, 1989)
Criticised by some jazz commentators throughout his career for his interest in European conservatoire music, Braxton's Composition No. 96 is dedicated to Karlheinz Stockhausen and performed by a 37-piece orchestra. Cerebral? Undoubtedly. Rewarding? Definitely.
---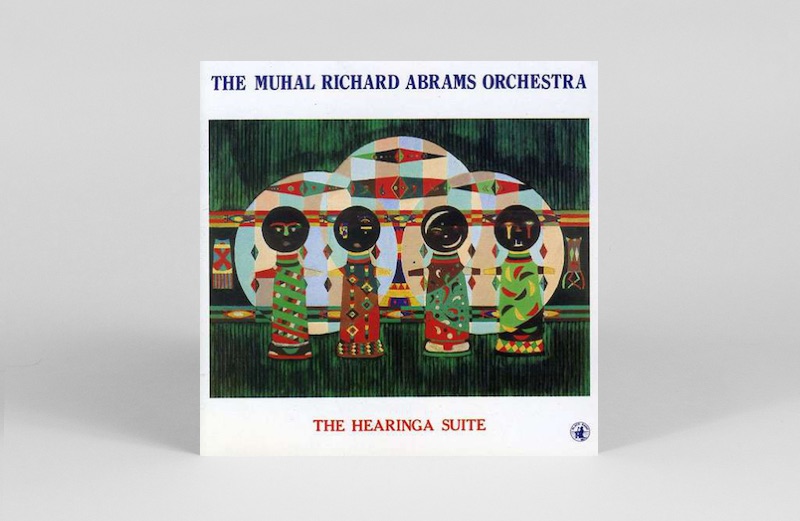 The Muhal Richard Abrams Orchestra
The Hearinga Suite
(Black Saint LP, 1989)
Writing for an 18-piece band, Abrams vividly and idiosyncratically evokes the swing era. Echoes of Duke Ellington, Billy Strayhorn and Fletcher Henderson run through the orchestrations – but this is much more than a nostalgia fest.
---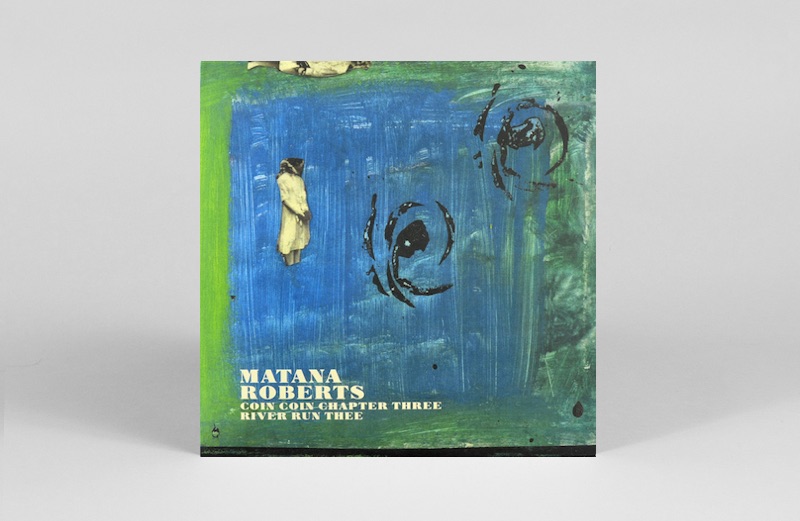 Matana Roberts
Coin Coin Chapter Three: River Run Thee
(Constellation LP, 2015)
Like Abrams, Roberts also loves Ellington and Stayhorn. She debuted in 2006 with Lines For Lacy, a solo performance of standards by the duo. Coin Coin Chapter Three is another epic solo outing, which includes synthesised soundscapes, original Mississippi field recordings and samples from a Malcolm X speech.
---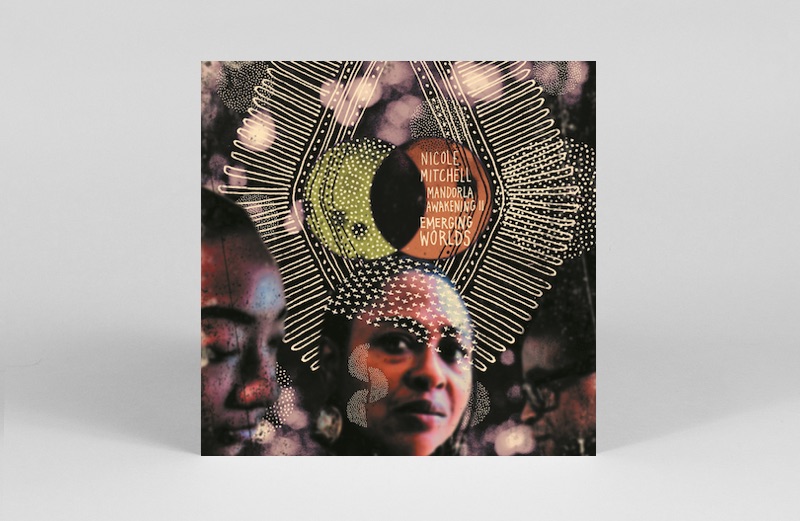 Nicole Mitchell
Mandorla Awakening 11: Emerging Worlds
(FPE 2xLP, 2017)
Former president of the AACM and leader of the Black Earth Ensemble, Mitchell here fronts an octet including violinist Renée Baker, theremin player and electric guitarist Alex Wing and shakuhachi player Kojiro Umekazi. As galactic in scope as the title and instrumentation suggests.