Published on
March 27, 2015
Category
Features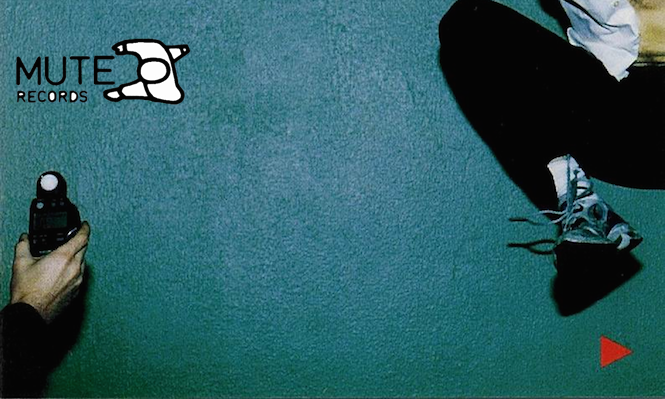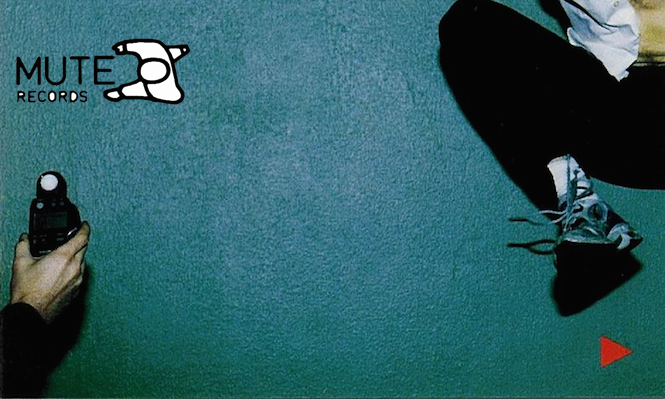 Considering how diverse and rich its catalog is, it may come as a surprise that there was never a Mute master plan. Inadvertently started in 1978 when synth fanatic Daniel Miller released his own record, Mute harboured electro-pop success while also fostering coarser, more underground sounds.
Three decades on the legendary imprint seems to retain that careful balance; their current roster sees New Order and Depeche Mode rubbing shoulders with remarkable younger artists like Liars and Arca. For Classic Album Sundays' Colleen Murphy, Mute has always been something of a life-partner as she explains below.
---
Words: Colleen 'Cosmo' Murphy
---
Mute Records has been a stalwart comrade that has accompanied me throughout my journey in music and life. As an American suburban teen, it was Depeche Mode's Some Great Reward released around the time I started my first job at a record shop that lured me in with its edgy Anglo-synth-pop and set me apart from my less musically adventurous classmates.
My sonic tastes grew progressively edgier when I moved to New York City, where I spun records by Birthday Party expats Nick Cave and The Bad Seeds and Crime and the City Solution, Wire and the late '80s industrial dance of Nitzer Ebb and Renegade Soundwave on my college radio station WNYU. My buddy Ken interned at Mute's downtown Manhattan office and furtively allowed me access to the cabinet where treasures like the newly re-issued Can CDs were stashed, thereby furthering my musical education.
My first 'proper' job as a syndicated radio host/producer enabled me to interview many of my idols including Nick Cave, Blixa Bargeld of Einstürzende Neubauten, the provocatively political Laibach and the magnificent Diamanda Galás. Then this indie kid caught the dance bug with disco nights at The Loft balanced with early mornings penetrated by Plastikman's avant-garde techno pulsing through a makeshift sound system in a Williamsburg warehouse.
Fast forward to the early noughties and a new chapter in my life that found me residing in Mute's hometown of London, singing along to Goldfrapp with my young daughter and enlisting Richard Hawley's Coles Corner to guide me through the grief of losing my father, a man for whom 'The Ocean' never lost its allure.
Unapologetically experimental and eclectic, Mute Records continues to pique my ears with more contemporary signings like Liars, Maps and Zola Jesus and to top it off, they have recently added another eternal favourite to their roster, New Order. I'm still hooked.
This is a somewhat subjective list of classic albums as certain selections are personal favourites whilst others are widely regarded as a classic. Some of the artists have more than one classic biscuit under their belt so I just had to make a decision. Here they are in no particular order.
Listen to album tracks in the playlist below and keep scrolling to check out the records individually.
---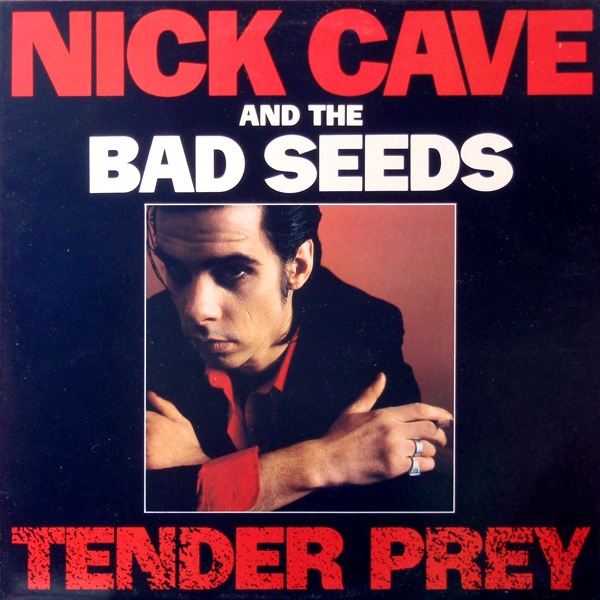 Nick Cave and the Bad Seeds
Tender Prey
(Mute, 1988)
This choice could just as easily have been From Her to Eternity, Henry's Dream or The Boatman's Call amongst others. Kicking Against the Pricks will always hold a special place in my heart as it inspired me to dig into Johnny Cash's catalogue and enjoy (some) country music. However, 'Tender Prey' recklessly totters on the edge between the noisy squalor and dark intensity of The Birthday Party and the black humour and bluesy dirge of Cave's solo work. Plus, it opens with the steamrollering 'The Mercy Seat', a Cave classic that was covered by Johnny Cash who admired the lyrics for highlighting the evils of capital punishment.
---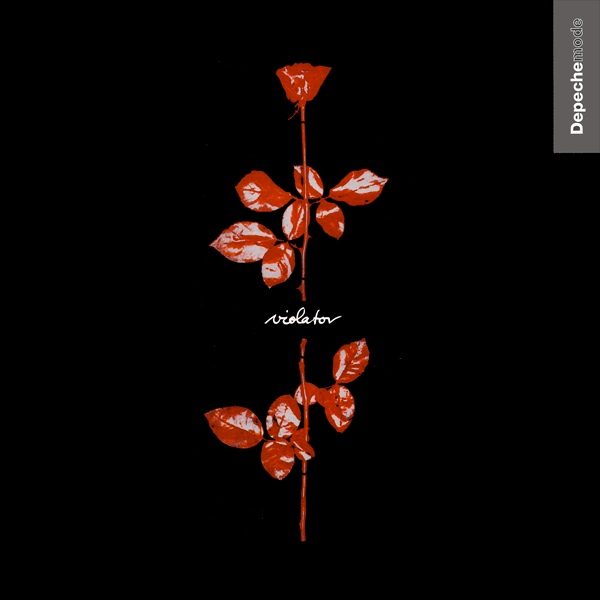 Depeche Mode
Violator
(Mute, 1990)
Depeche Mode is another act with a handful of classic platters but Mute's biggest-selling album seems the obvious choice (and as this week is the 25th anniversary of the LP's release, it is the Classic Album Sundays' Album of the Month). The album slickly fuses different elements of their musical make-up: gothic blues, electronic dance, synth pop and stadium rock and explores heavy themes of guilt, sex and nihilism. It was produced by Flood and mostly mixed by François Kevorkian whose magic dust is especially evident on 'Enjoy the Silence'. The album also includes one of Depeche's most popular songs 'Personal Jesus', a song that Johnny Cash covered and interpreted as a gospel hymn.
---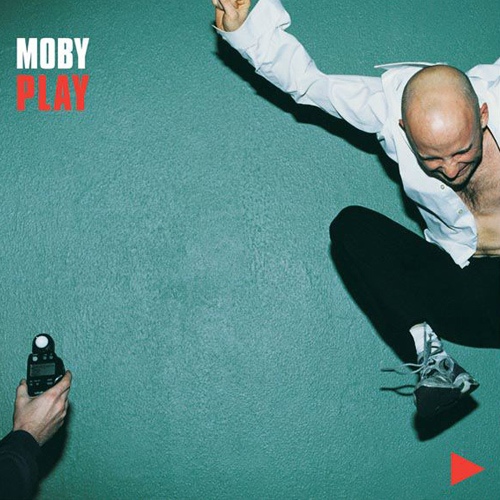 Moby
Play
(Mute, 1999)
Another one of Mute's big catalogue players with an unprecedented number of synch licenses, Play was Moby's follow-up to his punk rock record Animal Rights released at a time when electronic music was just breaking and left his fans scratching their heads. With Play it was back to what Moby does best, but this time with a gospel/folk/blues twist courtesy of his use of Alan Lomax field recording samples. I asked Daniel about the controversy surrounding the samples. 'He paid to use them,' he replied. 'You have to think what those people would have thought which is impossible.' One of the albums tracks, 'Run On', contains a sample of the traditional folk song 'God's Gonna Cut You Down', a song also recorded by Johnny Cash.
---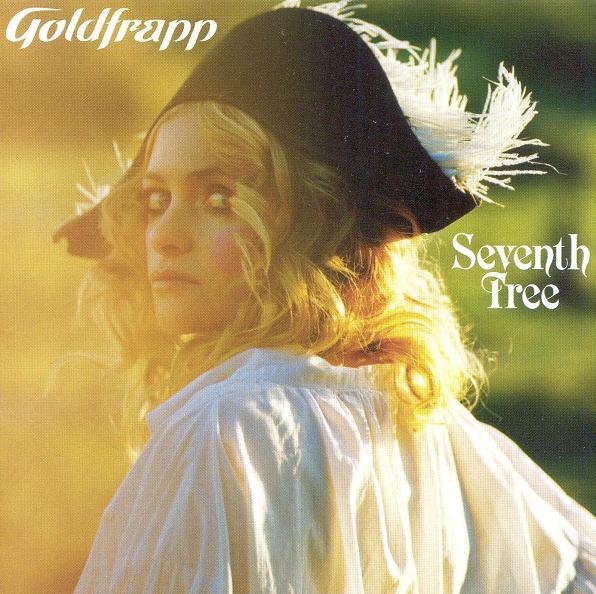 Goldfrapp
Seventh Tree
(Mute, 2008)
Again a difficult choice even with the help CAS fans joining in on the debate. Collectively we still could not earmark the definitive Goldfrapp album as each record finds them exploring a different musical landscape. I had to literally pry their last LP, the gorgeously recorded Tales of Us, from my turntable (a Nottingham Analogue Ace Space Deck). However, I chose this for both musical and personal reasons. The pastoral, lightly psychedelic nature of the LP highlights the maturity of the songwriting and Alison's heavenly, lush voice. It also takes me back to my daughter's early years as we listened to this album countless times, cherished moments before my 'Little Bird' flies 'far away from me'. Johnny Cash passed away five years before the release of this album.
---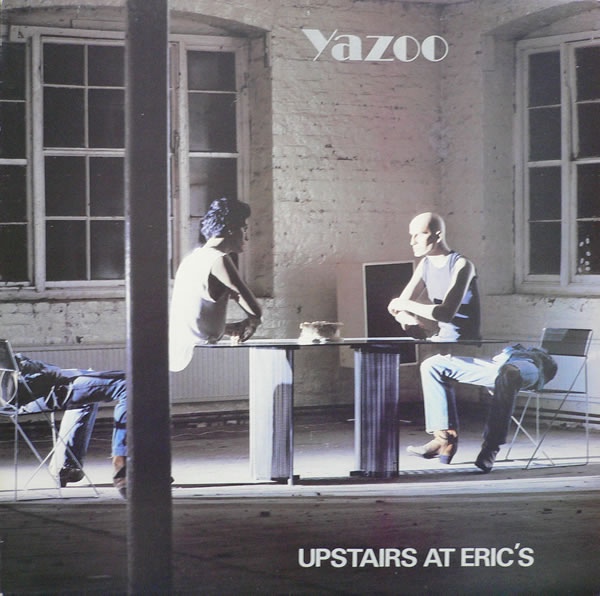 Yazoo
Upstairs at Eric's
(Mute, 1982)
As a Yank, I grew up listening to 'Yaz' and François' remix of 'Situation' which was included on the American release via Sire (strangely against the band's wishes). Vince Clarke left Depeche Mode after penning a hit album supposedly because of the pressures of being in a successful pop band. So what does he do? He starts another successful act with singer Alison Moyet and has another hit record on his hands with their debut Upstairs at Eric's. This is synth-pop at its purest with simple production, hooky keyboard melodies, melancholic lyrics and Moyet's soulful, passionate, powerful voice. Along with the hits, stand out tracks include 'Midnight' which showcases Moyet's blues roots and the emotionally stark 'Winter Kills'.
---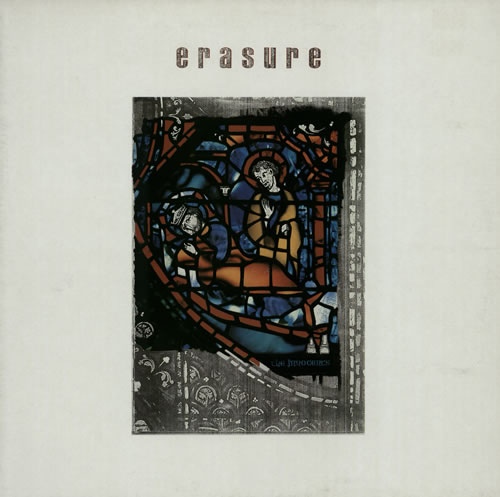 Erasure
The Innocents
(Mute, 1988)
After Yazoo internally combusted, Clarke formed the short-lived The Assembly (featuring guest vocals by Feargal Sharkey) and then his next commercially successful synth-pop group, Erasure with singer Andy Bell (who sounds surprisingly similar to Moyet but without the range and blues inflection). For this album they brought in super-producer Stephen Hague (New Order, Pet Shop Boys, OMD) who gave the album a polished sheen and it worked. The album reached the UK Number One spot on two different occasions in two consecutive years and served as the band's major American breakthrough with the singles 'A Little Respect', 'Ship Of Fools' and 'Chains of Love' (which featured backing vocals by a pre-Soul II Soul Caron Wheeler). A classic pop album.
---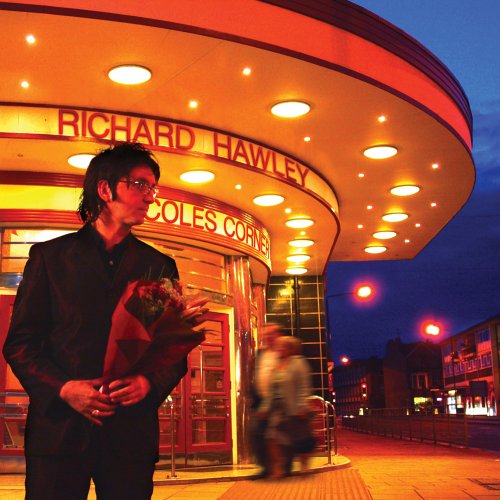 Richard Hawley
Coles Corner
(Mute, 2005)
The former Longpigs and Pulp guitarist struggled with solo career lift-off as his albums were critically well received but didn't necessarily fly. That changed with Coles Corner which was nominated for a Mercury Prize. It may not be the biggest-selling Hawley album but I have a personal connection both tragic and therapeutic. This album accompanied me during the time of my father's illness and death and from the sweeping string arrangements that open the album's title track I am transported back to North Carolina and the deep emotions associated with some of the most significant album listening experiences. Impeccably recorded, the album is beautifully nostalgic and wistful, with overwhelmingly poignant songs like 'The Ocean'. There is quite a bit of early Elvis inspiration and country flair. The B-side of the 'Just Like the Rain' single features Hawley covering 'Long Black Veil', a song often performed by Johnny Cash.
---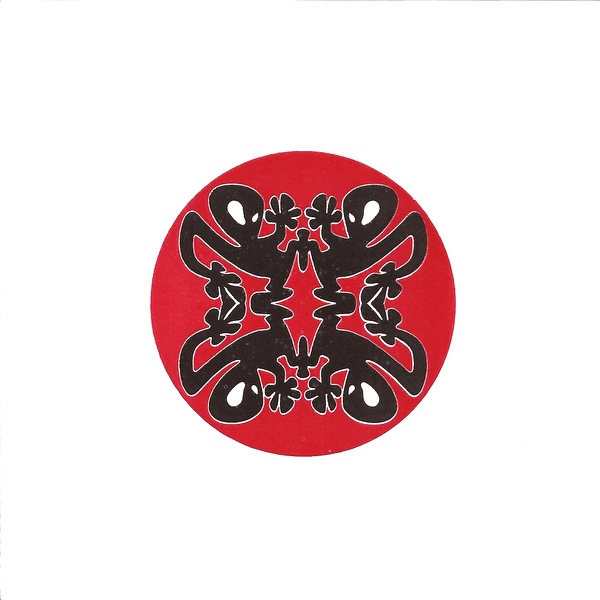 Plastikman
Musik
(NovaMute, 1994)
Richie Hawtin was part of Detroit techno's second wave, a precocious and ambitious talent who released three LPs both as F.U.S.E. and Plastikman and had his own Plus 8 label (with John Acquaviva) before he hit 25. He was branded with the absurd IDM mark (Intelligent Dance Music? Please.), but his futuristic beats, repetitive loops and dark soundscapes were a forebear to the minimal scene in which he is a kingpin. Musik, with its Ikea-styled song titles, is an acidic avant-garde techno classic and an ode to the 303-808-909 and was released on Mute's subsidiary electronic dance label NovaMute. Much like Hawtin's favoured Mark Rothko paintings in which the viewer can see what they want to see, in Hawtin's minimal and abstract music the space encourages the listener to hear what they want to hear.
---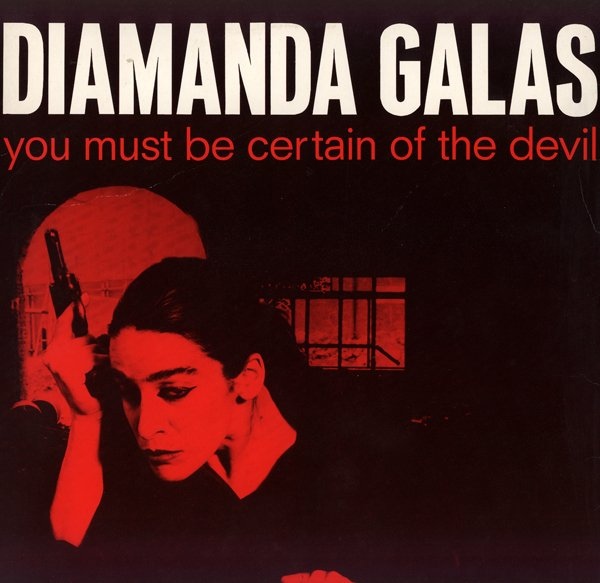 Diamanda Galás
You Must Be Certain of the Devil
(Mute, 1988)
You Must Be Certain of the Devil is the final chapter of Diamanda Galás' The Masque of the Red Death, an operatic trilogy that passionately depicts the suffering caused by AIDS (from which her brother succumbed before the trilogy's completion). This may not be an obvious 'classic album' choice, but Galás' twisted vocal manipulation over a six-octave range and her accomplished, radical piano/organ performance (she is John Paul Jones' favourite key-tickler), proffers Galas as Mute's most innovative recording artist. Uncompromisingly political with a lyrical style peppered with Biblical references, she is a diva in the true sense of the word. Breathtaking, awe-inspiring, terrifying and challenging, Diamanda and the contorted blues of You Must Be Certain of the Devil may not be easily digestible but is highly recommended for the intrepid listener.
---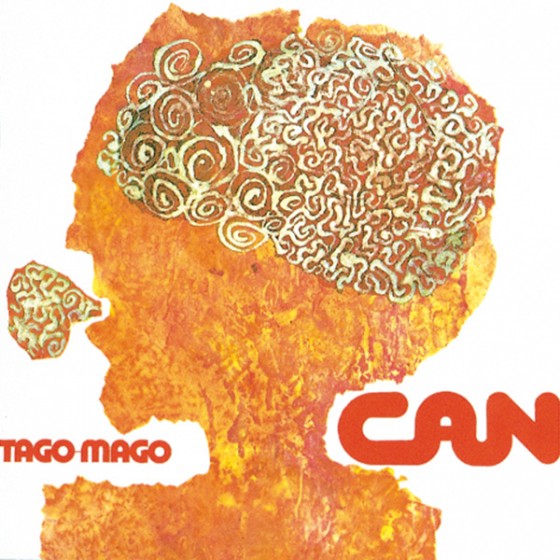 Can
Tago Mago
(Released in 1971 on United Artists; Reissued by Mute in 1989) 
Over various periods, Daniel Miller snapped up catalogue rights for a choice pick of influential artists including Throbbing Gristle, The Residents, Kraftwerk and the mighty Can, the catalogue of which has been in Mute's hands for over a quarter of a century. Like Velvet Underground, Can are one of the most influential acts from post-punk onward (The Fall, PiL, Wire, Radiohead and Flaming Lips are all fans). This is still true today as Daniel revealed, 'Whenever we court a new artist, it doesn't matter which genre, the first thing they want from our Catalogue is Can.' Tago Mago is a cut-and-paste masterpiece, a Holger Czukay restructured edit of the band's long improvisational jams, underpinned by the heady yet funky drummer Jaki Liebezeit. It is also one of Miller's favourite Krautrock albums (head here for the full list).