Published on
April 15, 2014
Category
Features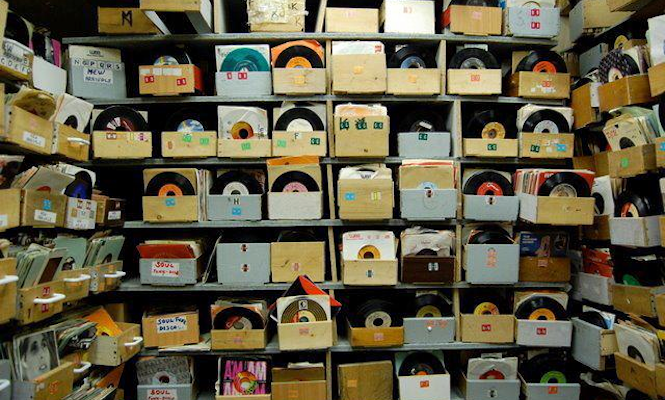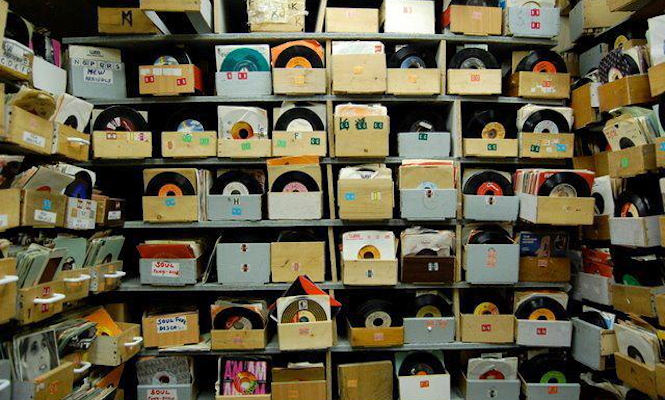 After Cultures Of Soul's superb compilation of Bollywood disco prompted a list of the 12 best 12″s from the scene last month, we gave label head Deano Sounds the unenviable task of picking his 7 best rhythm and blues 7″s. With Jam Up Twist, a great new compilation of R&B, Rockabilly, Northern Soul and Sleazy Shakers from the 50's and 60's out on Record Store Day, here's how he got on.
---
Words: Deano Sounds
---
It's a bit daunting to be charged with picking the best or most interesting Rhythm and Blues 7inches. There are so many! It's hard to pick even my 7 favorites. I wouldn't consider these the top 7 most essential R&B 45s either. I'm just presenting my current 7 favorites that I have been playing out in the discotheques these days.
Featured here are a wide range of R&B records that have come into my collection one way or another. Picked up from the 'bay, from friends, and from dusty boxes at local antique markets. It's been a joy to play these tracks out in night clubs in Boston and beyond.
In the UK, DJ Andy Smith has been doing the same thing, and playing some marvelous records at his Jam Up Twist night. We combined forces and are putting out a compilation of our favourite tracks for his Jam Up Twist series coming out on Record Store Day.
---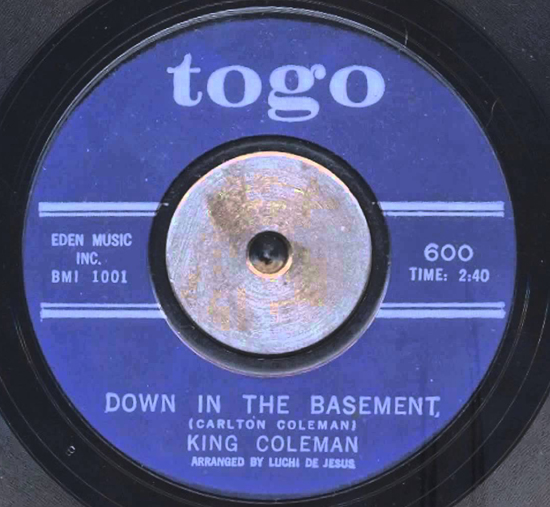 King Coleman
Down In The Basement
(Togo, 1962)
A monster R&B tune from Calton "King" Coleman who provided vocals on the James Brown production of "(Do the) Mashed Potatoes".
Listen HERE.
---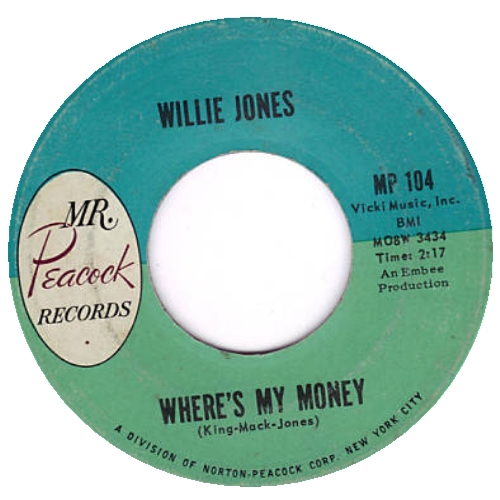 Willie Jones
Where's My Money
(Mr. Peacock records, 1962)
This song was a minor success in Detroit but never became the big hit that Jones and Mr. Peacock Records owner Larry Uttal, who was best known for creating Amy/Mala Records, had hoped it would be.
Listen HERE.
---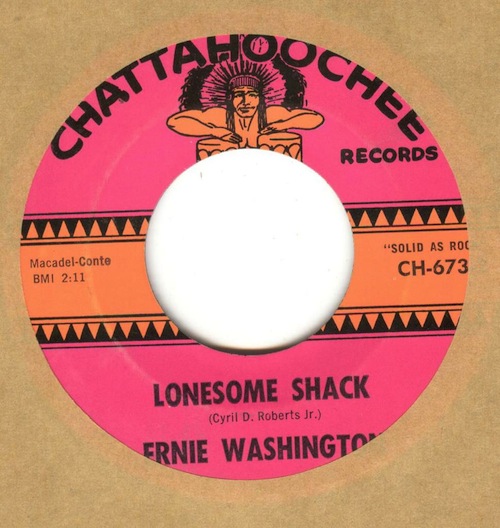 Ernie Washington
Lonesome Shack
(Chattahoochee Records, 1965)
This track was particularly big on the Popcorn scene in Belgium. So much so that it was it was later bootlegged by Belgian record collectors.
Listen HERE.
---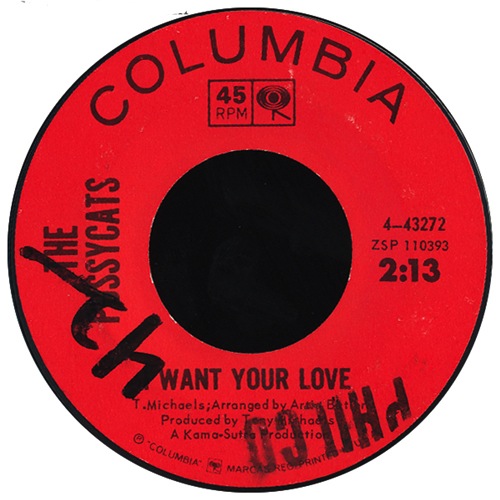 The Pussy Cats
I Want Your Love
(Columbia, 1965)
More garage sounding than R&B but I've been playing this one for a few years now and Keb Darge is also starting to play this one again.
Listen HERE.
---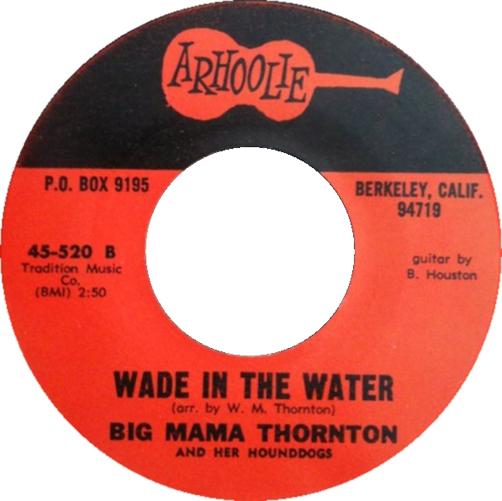 Big Mama Thornton
Wade In The Water
(Arhoolie, 1968)
Of course, Big Mama Thornton was the first to make "Hound Dog" such a big hit three years before Elvis' version of the song hit the charts. Her version of "Wade in the Water" takes this traditional gospel song to new heights with its R&B guitar-driven riff and screeching vocals from Thornton.
Listen HERE.
---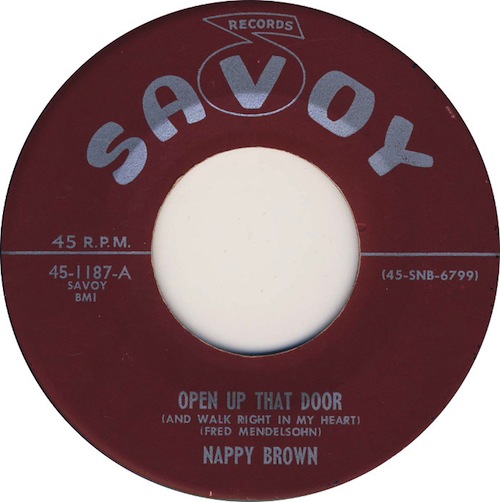 Nappy Brown
Open Up That Door
(Savoy Records, 1965)
One of the many great 50s R&B tracks that Nappy Brown put out originally released on New Jersey's Savoy Records. Don't forget to check his other great tracks "Don't Be Angry" and "Skiddy Woe."
Listen HERE.
---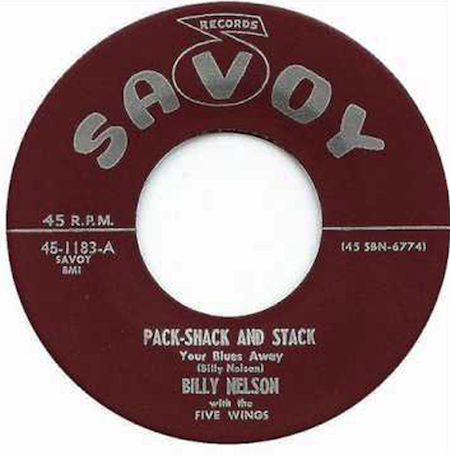 Billy Nelson
Pack, Shack, and Stack
(Savoy Records, 1955)
Also released on Savoy Records, Billy is backed up by the the 5 Wings to produce pure dance floor fire!
Listen HERE.
---
The Jam Up Twist 45 box set is out on Record Store Day, Saturday 19th April. Click here for more info.