Published on
November 22, 2013
Category
Features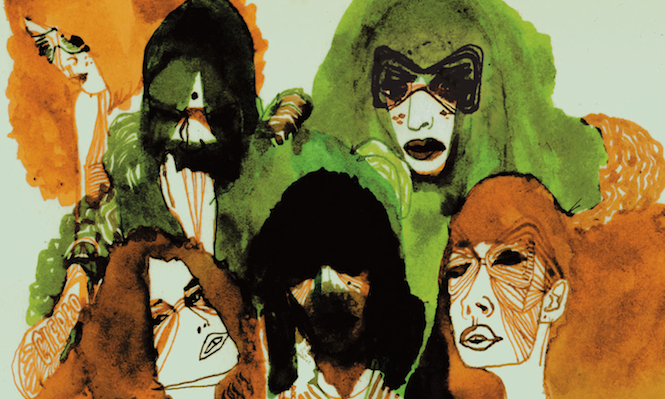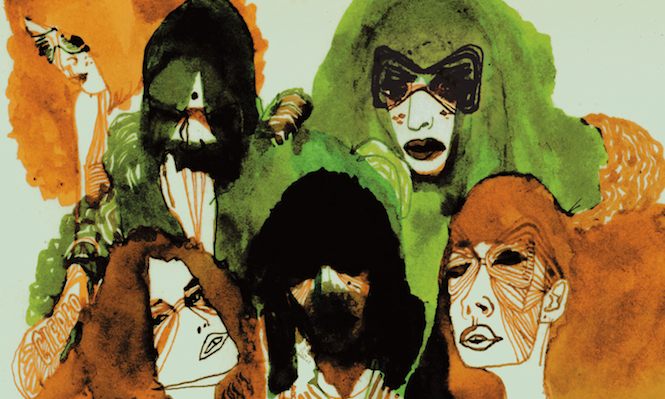 Busting the myth of jazz as a private island for the smug, middle-aged and lonely.
When the idea for this feature first came up it was with the working title '15 jazz records for the uninitiated' and the expressed aim of providing a sideways introduction to the breadth of the genre annually ignored by the London Jazz Festival, which concludes this weekend. With line-ups that almost without fail include the same mainstream warhorses (Sonny Rollins has been on the bill 3 of the last 4 years, Chick Corea and Hugh Masekela twice) and Pizza Express darlings, this feature had hoped to remedy the situation where what is among the most inclusive and receptive genres has long now been seen to be the preserve of a purist elite.
However, as it became clear that trying to introduce a genre in 15 records was tantamount to rewriting the received canon that puts so many people off it in the first place, the emphasis shifted slightly to the left. So, it is with a view to introducing a list of alternative starting points whose DNA is never more than a few chromosomes from experimental pop, rock, hip hop, electronica and even noise, and inducing the odd 'jazz trance' that this feature has arrived at its current destination.
Although many fantastic gateway records have been left out (apologies to Bill Evans, Wayne Shorter, Herbie Hancock and countless more), the list focusses on the genre's hugely productive period of about ten years between 1965 and '75, keeping a little space for a couple of more speculative outliers. The debates as to whether Erykah Badu's Mama's Gun and Tom Waits' Small Change could justifiably be included were ultimately answered in the negative.
So, arranged chronologically, here is The Vinyl Factory's sideways selection of 15 jazz records for the curious and the phobic alike.
---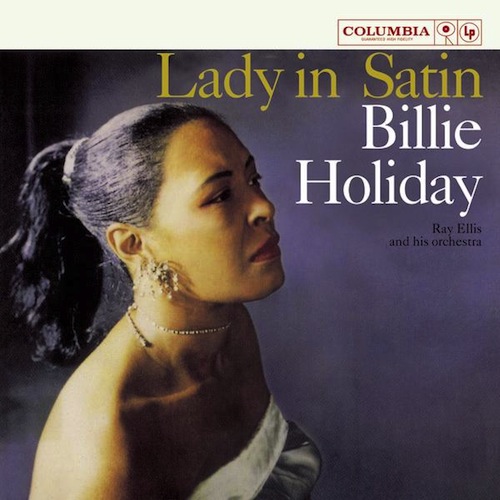 Bille Holiday
Lady In Satin
(Columbia, 1958)
A real tear-jerker to start with, Lady In Satin was recorded towards the end of Lady Day's troubled life. As the record progresses, her voice wavers more fragile than ever, her suffering at the hands of addiction, persecution and violent relationships dangerously close to the surface. To hear the great American songstress hold back the tears to sing 'For Heaven's Sake Let's Fall In Love' is simply shattering.
---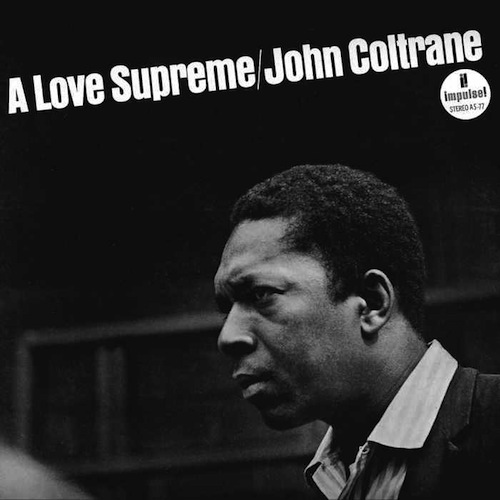 John Coltrane
A Love Supreme
(Impulse!, 1964)
There's no getting away from it, this is simply one of the most important records of the 20th century, jazz or otherwise. The culmination of prophet, and latter day saint John Coltrane's spiritual quest, A Love Supreme captured the quartet's sound on the cusp of free jazz, accessible enough to be given a go, difficult enough to be ultimately rewarding. It was the Ulysses to Ascension's Finnegan's Wake and had as big an impact on the world of music as Joyce's masterpiece did on literature. The superb and often overlooked Crescent recorded earlier in the same year should also get a mention.
---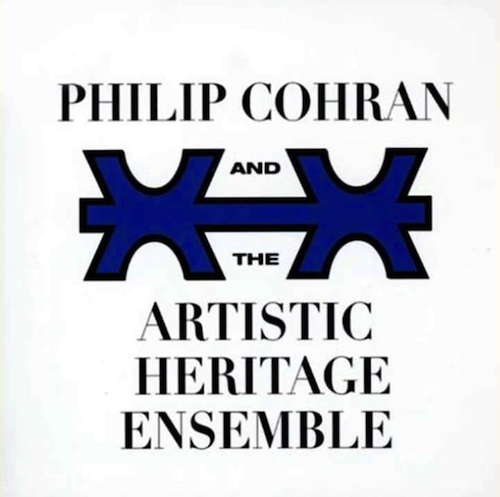 Philip Cohran and the Artistic Heritage Ensemble
On The Beach
(Zulu records, 1967)
Having cut his teeth in Sun Ra's infamous rehearsal sweatshop, Cohran struck out alone to forge a career that would see him invent the electric thumb piano, assemble the core of Earth, Wind and Fire, pioneer his own forms of musical education and father eight of the nine members of Hypnotic Brass Ensemble. When he turned his hand to his own recordings they were equally potent and tidal, channeling Ra's back-to-Africa aesthetic on carnal, polyphonic grooves that were unlike anything else. The rollicking On The Beach is the pick of a succinct discography.
---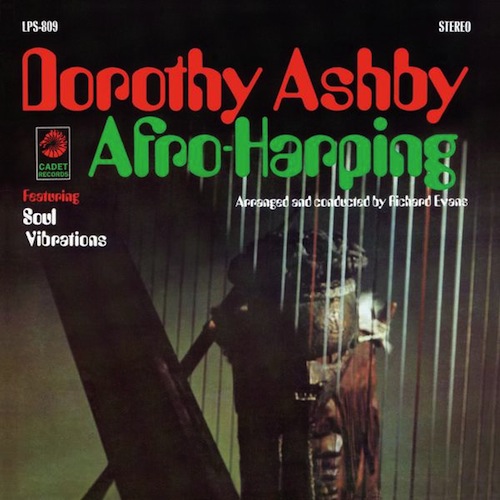 Dorothy Ashby
Afro-Harping
(Cadet, 1968)
Considering the tonal upheaval that dominated jazz in the latter half of the 1960's, it's not altogether surprising that Dorothy Ashby's cool harp-led suite underwhelmed when it was released on r&b label Chess Records offshoot Cadet in 1968. (Songwriter Terry Callier also released his best on Cadet, What Colour Is Love narrowly missing out on this list). Over the last 45 years, Afro-Harping has however been reevaluated as the gem of a recording that it is, a seamless and breezy fusion of jazz, funk, psych and bossa led by the darkly ethereal 'Soul Vibrations'.
---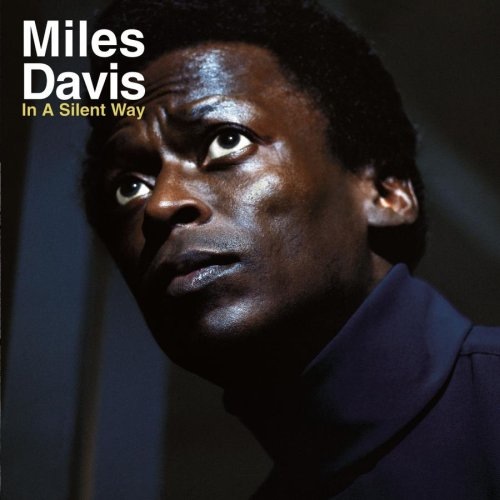 Miles Davis
In A Silent Way
(Columbia, 1969)
Almost every one has been urged to listen to Kind Of Blue at least once in their lives, but the truth is, if you haven't yet, the chances are this article isn't going to change your mind. Never quite given the props it deserves in Miles' much vaunted canon In A Silent Way is remarkable for its understatement and innovation, peopled by two nimble and sprawling cuts of close to twenty minutes each. A minimal, electronic and almost ambient session whose influence can be heard throughout the 70's in everything from Krautrock to Brian Eno, In A Silent Way has undoubtedly suffered from its tag as 'jazz fusion', the sub-genre that's never recovered from association with slap bass, power trios and Carlos Santana.
---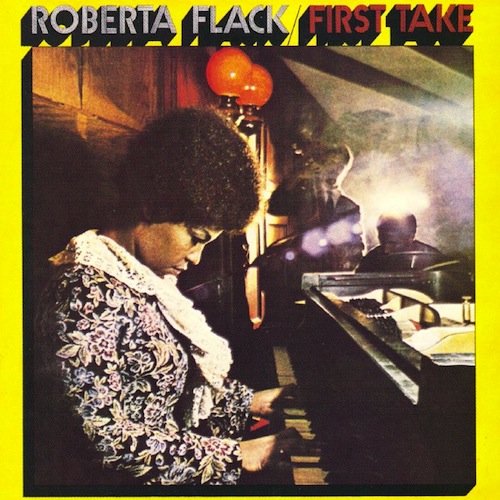 Roberta Flack
First Take
(Atlantic, 1969)
Before 'Killing Me Softly' there was First Take. R&B diva Roberta Flack's 1969 debut was, to all intents and purposes a stunning jazz record, a deeply spiritual session propelled by the bass-work of Miles Davis' chief time-keeper Ron Carter, who leads from the front on the peerlessly funky "Compared To What". There's ample evidence of Nina Simone's influence as Flack cycles through a series of ballads with an uncanny ear for dynamic range that will have you tapping your feet while you weep tenderly for all the sad young men. Extraordinarily First Take was the singer's only US number 1.
---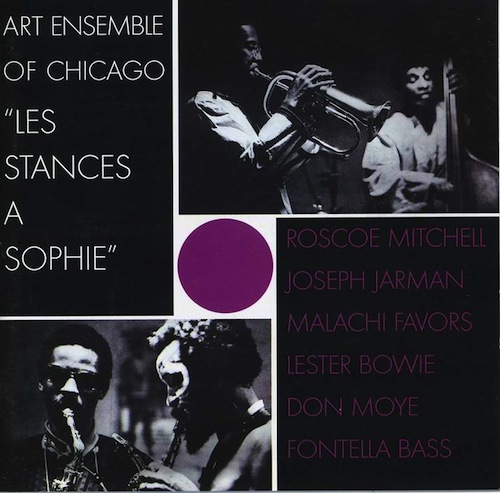 Art Ensemble Of Chicago
Les Stances A Sophie
(Pathé Marconi, 1970)
A landmark album and soundtrack to the French film of the same name released in 1970, Les Stances A Sophie was a statement for the avant-garde laid down by the core of the amorphous Chicago outfit. Pre-dating the New York loft scene that would see avant-garde names like Sam Rivers and Anthony Braxton flourish under the eaves of the city's hippest SOHO haunts, Les Stances is dark, primal and genuinely moving, the opener 'Theme De Yoyo' covered by Cinematic Orchestra on Man With a Movie Camera in 2003. And, where else are you going to find an opening statement like this: "Your head is like a yoyo, your neck is like a spring, your body is like a camembert, oozing from its skin…"
---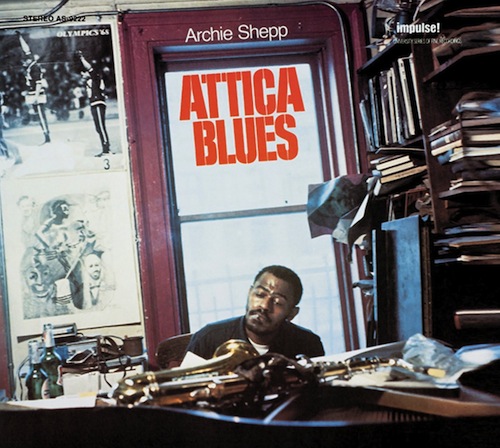 Archie Shepp
Attica Blues
(Impulse!, 1972)
A protest record of sorts with direct reference to the 1971 Attica Prison Riots, Shepp took his free jazz sensibilities and moulded them into something resembling a funk LP, with the title track like a juicy Sly & the Family Stone cut pumped full of steroids. The returning 'Steam' refrain is uncanny and Lynchean and not a million miles from the haunting sax lines of Scorsese's Taxi Drive theme, hinting at the cinematic Blaxploitation strain that runs through the whole record. Finally there's a Nico-esque quality to the deeply strange 'Quiet Dawn' sung by composer Cal Massey's daughter Waheeda, who just about manages to miss every note in a fittingly peculiar climax to a striking record.
---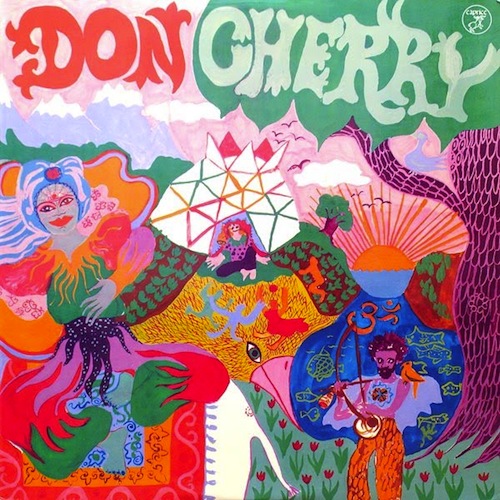 Don Cherry
Organic Music Society
(Caprice, 1972)
Recently made available again, Organic Music Society is a riotous conflagration of pan-global influence. One to shake your chakras, the 12-minute opener 'North Brazilian Ceremonial Hymn' was recorded at 6am and track names 'Elixir', 'Relativeity Suite' and 'Utopia & Visions' should give a pretty clear example of where Organic Music Society is coming from. Kieran Hebden is a fan. But then again, that shouldn't be too surprising.
---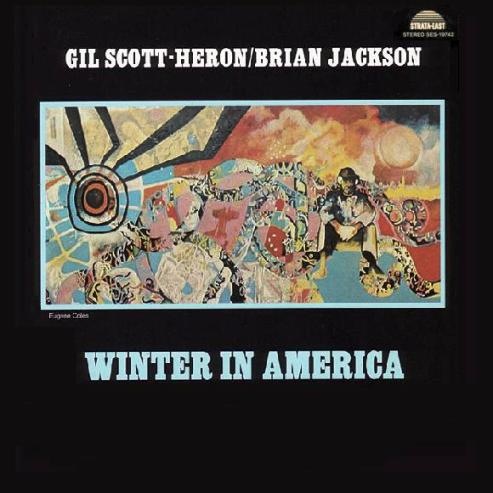 Gil Scott-Heron
Winter in America
(Strata-East, 1974)
A beautifully constructed series of songs with heaps of soul, unconventional phrasing and strident improvisation, Gil Scott-Heron & Brian Jackson's Winter In America is the most overtly pop record in this list. 'The Bottle' may have grown into an acid jazz floor-filler in the 90's but it's the spirit of 'H2Ogate Blues' that articulates and condenses the simmering radicalism of Scott-Heron's untelevised revolution into a damning 8-minute freeform, doing as much for the development of rap as any record of the era in the process.
---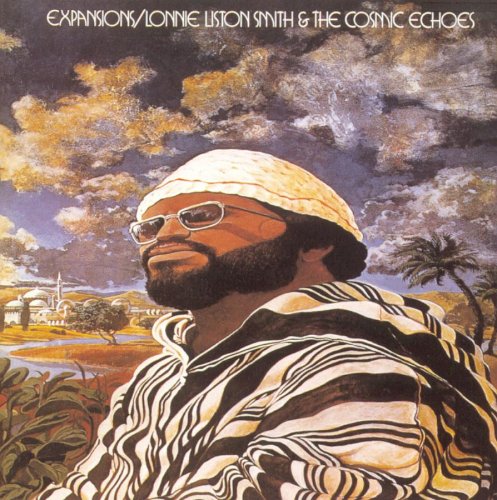 Lonnie Liston Smith and the Cosmic Echoes
Expansions
(Flying Dutchman, 1975)
There are basslines and then there is 'Expansions'. The snaking, rapier riff that drives Lonnie Liston Smith's astral opener is about as good as it gets. Alongside the sheets of electric keyboard texture that stretch the instrument to the limits, it's Cecil McBee on bass and percussionist Michael Carvin who shine brightest – Carvin would go on to record a gloriously primitivist LP with Jackie McLean. The A side is a wigged out cosmic romp, the B a dreamy, psychedelic come down. Spare a thought for flautist Donald Smith, who outshines even Ron Burgundy on the much-maligned pipe whistle.
---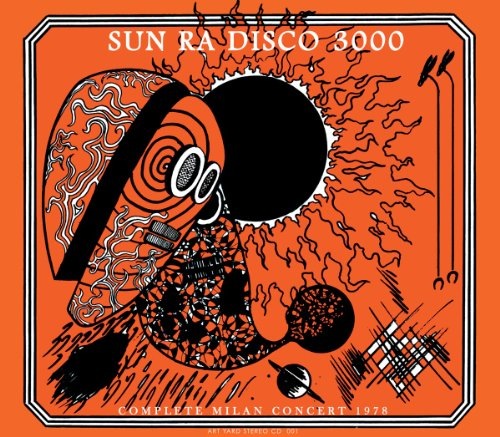 Sun Ra
Disco 3000
(El Saturn, 1978)
Where do you start with Sun Ra? Really, the answer is just about anywhere. Dipping into his sprawling discography is one of life's great pleasures and as first encounters go you'll be hard pressed to better Disco 3000. Recorded live in Milan in 1978, the title track is an intergalactic opera in itself, a raucous acid test for all Ra amateurs replete with 'Space is the Place' refrains, honking arps, free improvisations and proto-noise electronica. Simultaneously of and out of this world, Disco 3000 also contains a live version of the elusive The Sky Is A Sea Of Darkness' sampled by Africa Hitech on 'Light the Way' in 2011 and is one of the most extraordinary 13 minutes of music you'll ever hear.
---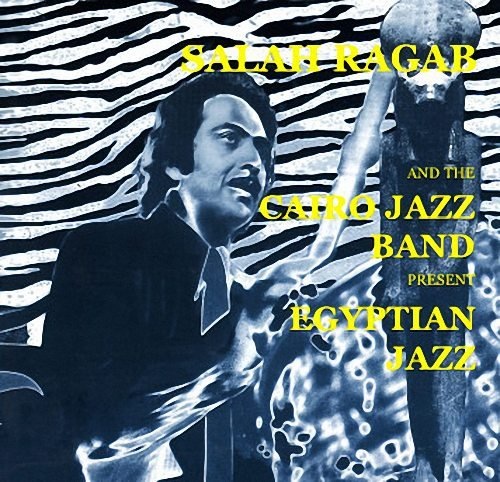 Salah Ragab and the Cairo Jazz Band
Egyptian Jazz
(Art Yard, 2006)
Brain-child of Egyptian army band-leader and drummer Salah Ragab, the uncompromisingly titled Egyptian Jazz is an onslaught of North African-inflected big band whose opening track 'Ramadan in Space Time' just about describes this wild-card to a tee. Full of Sun Ra, Mingus and something approaching the rawness of garage psych, Egyptian Jazz was only released for the first time in 2006, almost 40 years after it was recorded. Most appealingly, it is an ambitious contradiction of influences, at one moment celebrating the Egyptian Army's crossing of the Suez canal on 'The Crossing', the next shoe-horning a tribute to Herbie Hancock's 'Watermelon Man' on the infectious 'Egypt Strut'.
---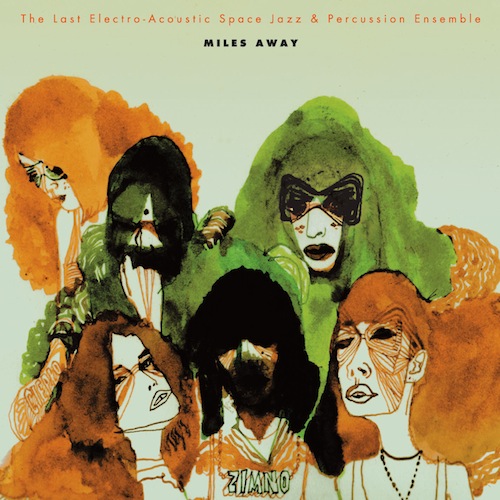 The Last Electro-Acoustic Space Jazz and Percussion Ensemble
Madlib Invasion and Jazzcats Lifestyle present Miles Away
(Stones Throw, 2010)
Otis Jackson Jr. aka Madlib's very own tribute album to some of the genre's most important figures. With nods to Detroit trombonist Phil Ranelin (members of whose Tribe ensemble have collaborated with Carl Craig on the jazz-house touchstone The Detroit Experiment), pianist Horace Tapscott, Larry Young, Woody Shaw, John Coltrane and Pharoah Sanders. Not the first time Madlib has turned his hand at producing jazz records (see Young Jazz Rebels' Slave Riot), Miles Away comes as a reminder that the fruitful relationship between jazz and hip hop doesn't only go one way, with 'Mystic Voyage (For Roy Ayers)' the most in-the-pocket acoustic beat on there.
---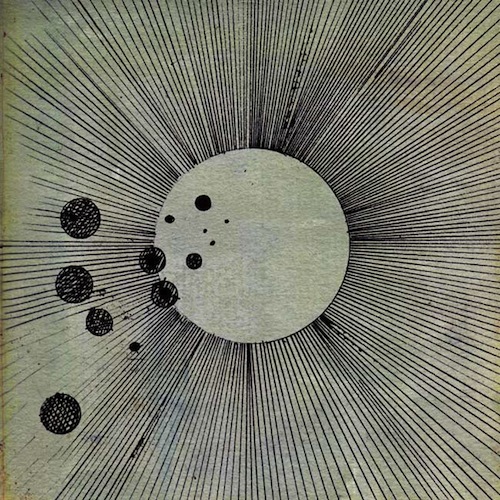 Flying Lotus
Cosmogramma
(Warp, 2010)
Another outlier on the 'is it / is it not jazz?' scale, Cosmogramma has more about it than the good fortune to have been created by nephew of the great Alice Coltrane. While there are references galor to Auntie's harp, it's a jazz record for so much more than FlyLo's roots. Bringing elements of the percussive avant-garde and hard-grooving fusion together with afro-futurist ambition and presented within a beats framework, Cosmogramma has improvisation running through its veins. There are also cameos for jazz violinist and Dilla devotee Miguel Atwood-Ferguson and FlyLo's cousin and son of the Saint, Ravi Coltrane.
---