Published on
December 21, 2015
Category
Features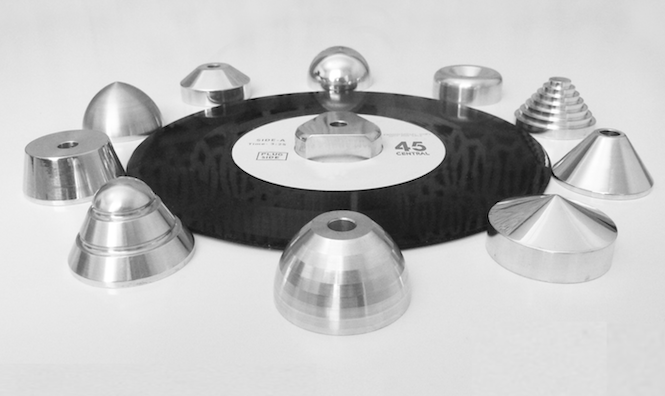 Ten Christmas presents your favourite record collector might actually want.
As you have probably already learned (the hard way), the last thing you want to get a record collector for Christmas is vinyl.
Like buying books for a librarian, chances are you're going to fall short (unless you pick out something from our top 50 LPs of the year list of course). But never fear, there's more than enough to keep them happy out there.
From books to bike bags, sub clubs to stocking fillers, we've picked out ten perfect last-minute Christmas gifts that any self-respecting record collector might actually want. And that means strictly no repurposed vinyl clocks, moulded fruit bowls or otherwise useless tat.
Whether you're buying for a seasoned (read: grizzled) fiend or a fresh-faced newcomer, you can't go wrong with the ten gifts below.
---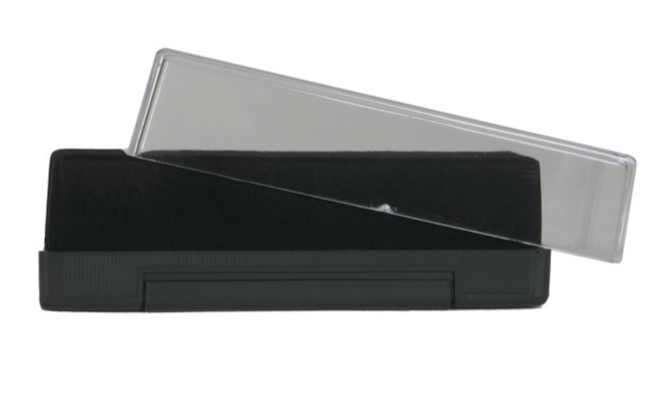 Acc-Sees Pro vinyl brush
Velvet Anti-static vinyl brush
Perfect for: Everyone
Damage: £5.99
Get it HERE
An essential that may save your ears and your wax all sorts of trouble, who wouldn't want to find a glamorous anti-static brush in their stocking on Christmas morning? Think of it a bit like car insurance; a record brush is the kind of thing no-one wants to spend money on, but everyone should definitely have. There are plenty of standard models out there (check our guide for the full low-down) but for an adequate starter set, the Acc-Sees range is as good as any.
---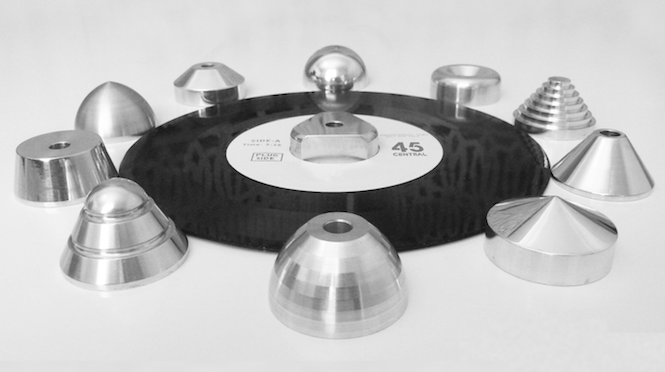 45 Central
Turntable adapter
Perfect for: 7″ lovers
Damage: £9.45 – £17.45
Get it HERE
A classic stocking filler this, and the perfect gift for anyone who's ever (unsuccessfully) tried to fashion a 7" adapter from a Lucozade bottle top. Give the dinked, jukebox 45s in your life a little love this Christmas with a choice of several aluminium designs with names like 'Bullet' and 'Rocket'. So good, they're even available from the Design Museum shop, look out for one of only 250 limited edition 'Hurricane' designs for ultimate individuality.
---
Chocolate Vinyl Record And Cassette Duo
Perfect for: Sweet novelty factor
Damage: £20
Get it HERE
For some, Christmas is basically an excuse to gorge on chocolate. Well, here's a vinyl-shaped slab, complete with grooves, a label and a centre hole. If we're brutally honest it's a little disappointing that this isn't a 12-inch affair. 20cm in diameter? Who measures vinyl using the metric system?! We love the novelty though, so we'll make do with all 7.87402 inches and the accompanying chocolate cassette.
---
Handmade Leather Slipmats
Tanner Goods
Perfect For: Pimpin' up decks
Damage: $60 / c. £40
Get it HERE
Holy cow! Designed by leather cognoscenti Tanner Goods, these slip mats make a rather special gifting option. Each one is cut from natural tooling leather and stamped with an elegant Geoglyph pattern. What's more, they should help reduce dust and static build-up, and potentially even improve sound (depending on deck and setup).
---

Hartmut Geerken & Chris Trent
Sun Ra – Omniverse (2nd Edition)
(Art Yard)
Perfect for: Astral adventurers
Damage: £50
Get it HERE
The ultimate Sun Ra companion, Omniverse recently received a long-awaited second edition twenty years after it was first published, updating and revising the already extensive discography into the most detailed out there, indexed into 78s, 45s, labels, sleeves and just about any other metric you can imagine. Throw in some new photos and essays from Amiri Baraka, Salah Ragab and more and you've got yourself one heavyweight 2kg, 300+page hardback coffee table tome. Long out of print, this hitch-hiker's guide to the Sun Ra galaxy should be top of every collector's list this Christmas.
---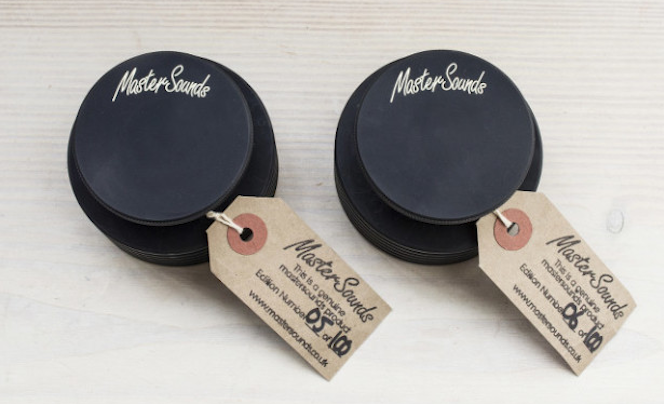 Master Sounds
Turntable weight
Perfect for: Keeping things flat
Damage: £50 each
Get it HERE
Stabilise your records like DJ Harvey with a Master Sounds turntable weight, the only way to keep your records in check. Weighing in at a solid 390 grammes, these robust hand-made aluminium weights exude authority and will stop your records from skipping, whether playing at home or in a club. The kind of gift you only ever needs once, Master Sounds are most definitely for life, not just for Christmas.
---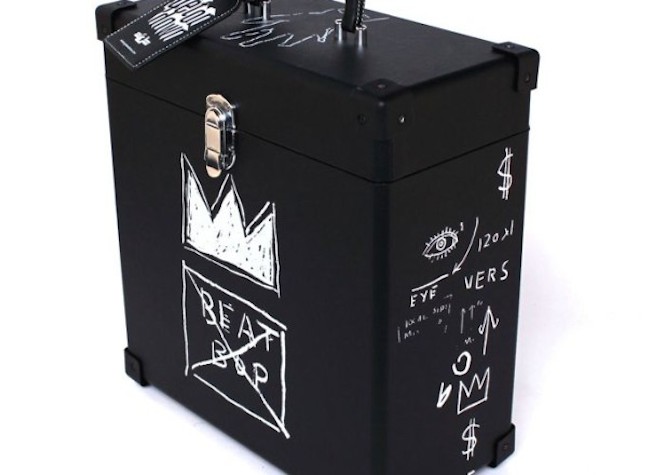 Beat Bop Record Box
Artwork by Jean-Michel Basquiat
Perfect for: Hip-hop heads
Damage: $75 / c. £50
Get it HERE
Here's your chance to get the rap addict in your life a Madlib-approved record case. With art by your favourite rapper's favourite artist Jean-Michel Basquiat, the black leatherette box is a wrap-around tribute to Rammellzee and K-Rob's 1983 classic 'Beat Bop'. Collectors will know that original copies of that record are one of hip-hop's holy grail – a record heard by many, but held by few.
As Madlib puts it: "Fits 50 records, or a week of greenery."
---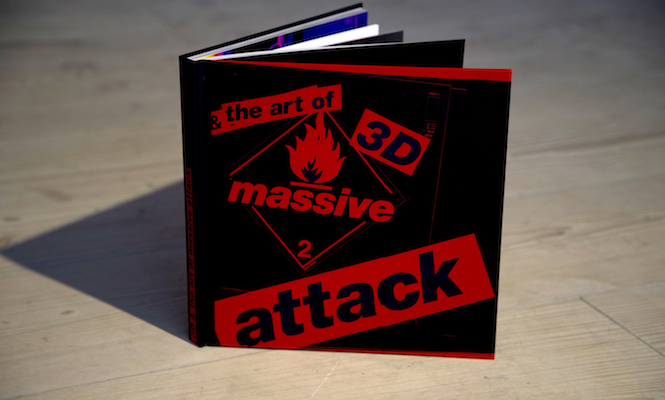 3D and the Art of Massive Attack
(The Vinyl Factory)
Perfect for: Visual art lovers / Coffee tables
Damage: £50
Get it HERE
This year we were chuffed to release 3D and the art of Massive Attack by Robert del Naja aka 3D – a 300-page 12″x12″ book charting the visual history of Massive Attack. Compiled and designed by 3D using previously unseen and legendary iconic imagery from a personal archive, the book also features an in-depth interview with Robert, where he describes the development of the band's artwork and record sleeve designs.
---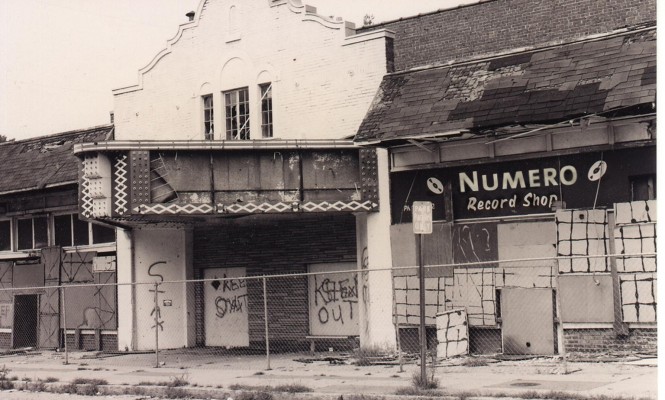 Numero Group
Vinyl Subscription Club
Perfect For: A gift that keeps on giving
Damage: $100 – $250 for the year / £65 – £165 for the year
Get it HERE
Exemplified by Vinyl, Me Please and VNYL, we've recently witnessed an inexorable rise in subscription clubs – offering members exclusive records or curated packages in exchange for a periodic fee. In effect it's akin to a private record label, so it was only a matter of time before actual labels jumped in on the game.
Right up there, is Numero Group's first ever club "Project 12", which is strictly limited to one thousand members and features ultra rarities and unreleased items only. Kicking off in January 2016, it's a gift that'll keep giving throughout the year.
(Egon's Now-Again also announced their first LP subscription service Now-Again Reserve but unfortunately it doesn't look like it'll be ready in time for Christmas.)
---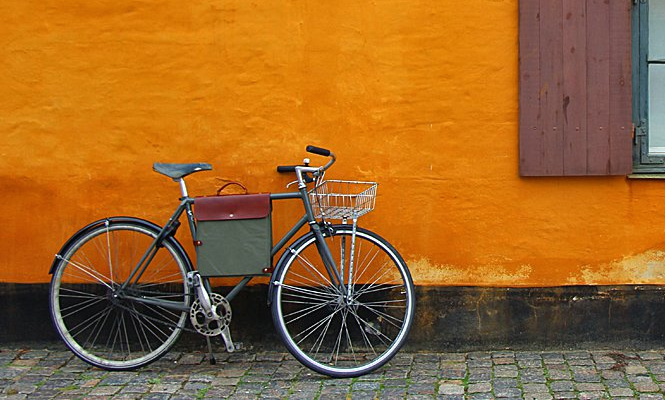 Bicycle Record Bag
Perfect for: Eco diggers / Wax couriers
Damage: €154 / c. £112
Get it HERE
How cool is this?! Forget the wheels of steel, getting your records home on two wheels is surprisingly difficult and short of strapping a milk-crate to the front like some kind of wax delivery boy, you're often left with the unhappy choice of cramming an LP mailer into your rucksack, winging it with a plastic bag or cycling round in circles with a lop-sided dead weight panier.
Well, not any more… Handmade in cotton waxed waterproof military textile, soft leather and brass detail, the luxurious Bicycle Record Bag can hold up to eight records. And with two adjustable straps, it fits all regular diamond frames. Shipping from Copenhagen, you might have to token this one for the new year.