Published on
September 13, 2017
Category
Features
Conny Plank was the producer who shaped Germany's electronic music sound like no other, influencing the development of ambient, new wave, hip-hop, house and techno in the process. With a new documentary about his life and work out this month, we scratch the surface of Conny Plank's prolific output, from Kraftwerk to Eno and beyond.
Among the unreleased items in producer-engineer Conny Plank's archive is a Marlene Dietrich big-band session which, legend has it, Plank engineered in Hamburg in the mid-1960s. Another is several hours of collaborative work he recorded with Karlheinz Stockhausen in Cologne a decade later, which Plank's estate has said it is preparing for release. Of the two items, it is the Stockhausen that would seem to sit most comfortably among the main body of Plank's output. Then again, it may be that Plank's radical experimentalism is the reason the Dietrich has never seen the light of day.
A key participant across the spectrum of styles which were given the umbrella-description krautrock in the 1970s, Plank worked with practically every artist of importance in the genre, and with them influenced emergent ambient, new wave, synth-pop, hip-hop and electronic dance music.
He was not an auteur, but an enabler of other people's ideas, providing the technical skills and self-designed studio hardware with which to realise them. "I'm not a creator who has a character and stamps it on every note," he once said. "I'm a channel between musicians, sounds and tape." Plank's home studio, Conny's Studio, which he opened in Cologne in 1974, was the crucible for Kraftwerk's Autobahn, D.A.F.'s Alles Ist Gut and many other diverse and extraordinary albums.
By the late 1970s, Plank's reputation led to producing and engineering commissions from overseas bands including Devo (Q: Are We Not Men? A: We Are Devo!), Eurythmics (In The Garden) and Ultravox (Systems Of Romance, Vienna, Rage In Eden). He was picky about the offers he accepted. Brian Eno suggested to U2 that Plank should co-produce the album which became The Joshua Tree, but after an exploratory meeting, Plank declined saying he did not think could work with Bono.
Any list of 10 essential Plank-produced albums can only scratch the surface of his prolific output. This one includes some of the main pillars of his reputation together with lesser known examples of his genius.
---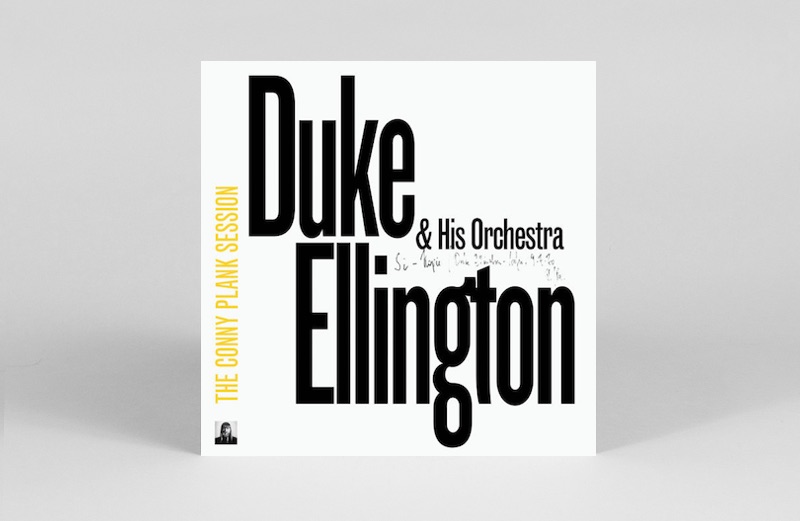 Duke Ellington & His Orchestra
The Conny Plank Session
(Grönland LP, 1970)
Plank's experimentalist inclinations were flagged up on two 1969 albums which he engineered and co-produced, Peter Brötzmann's Nipples and Alexander von Schlippenbach's The Living Music. On The Conny Plank Session, produced by Plank a year later, his influence is perhaps even more apparent. The album showcases Ellington playing in an uncharacteristically atonal style reminiscent of Schlippenbach. It is reasonable to deduce that Plank, whose relational skills were as considerable as his technical ones, coaxed the veteran bandleader out of his comfort zone. Unreleased until 2015 and a fascinating addition to the catalogue.
---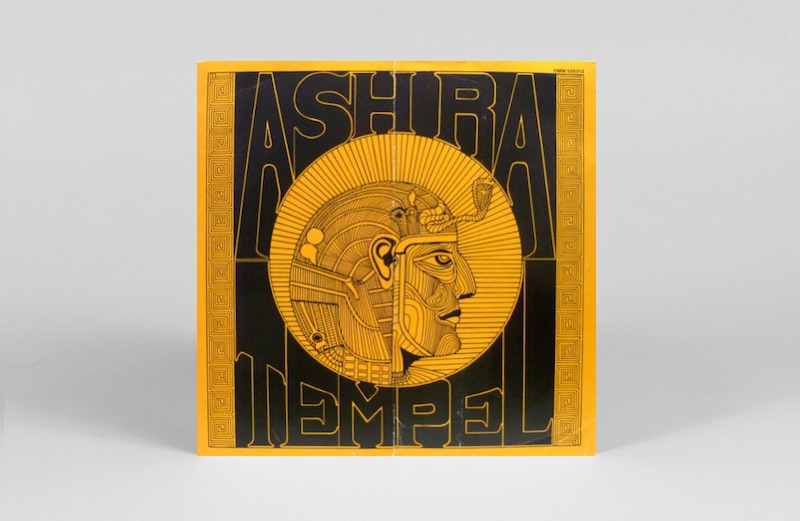 Ash Ra Tempel
Ash Ra Tempel
(Ohr LP, 1971)
A year on and Plank was flying even higher. Ash Ra Tempel's sublime debut was as trippy and expansive as anything recorded by contemporary acid-rock bands in Britain or on the US west coast, but had a distinctly North European ambience. It consists of two side-long tracks, 'Amboss' ('Anvil'), a slow-burning sonic eruption, and 'Traummaschine' ('Dream Machine'), a more abstract affair whose title references Beat writer Brion Gysin's stroboscopic flicker-machine. Ash Ra Tempel is at least the equal of the albums later produced by the band's leader-guitarist, Manuel Göttsching.
---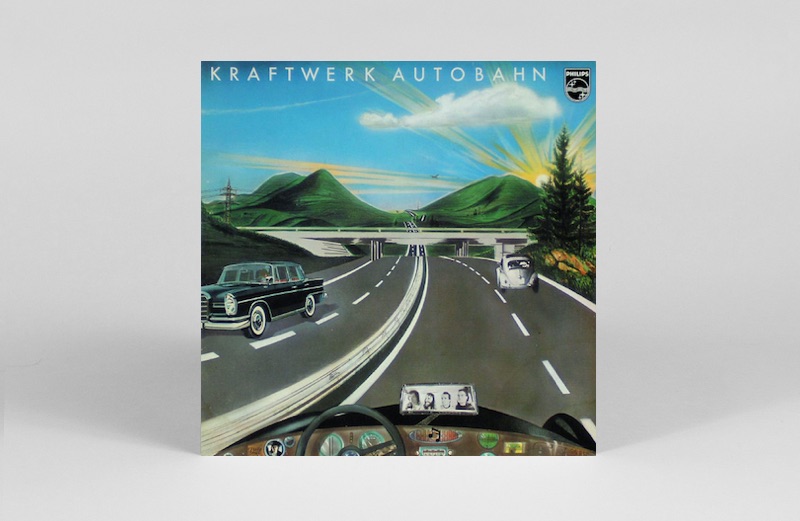 Kraftwerk
Autobahn
(Philips LP, 1974)
The fourth and final Kraftwerk album to be produced by Plank, and one of the first albums to be recorded at Conny's Studio, Autobahn gave the group its international breakthrough and was the blueprint for the glossy electro-pop which it went on to develop in-house. All traces of the rock guitar, which was an element of the earlier albums have been eliminated, with Ralf Hütter and Florian Schneider's synthesizers the unchallenged centre of attention. The soundscape is mostly sunlit and made further accessible by vocals on the side-long title track. Kraftwerk's influence on nascent New York hip-hop is well documented and a three-and-a-half minute edit of 'Autobahn,' a Top 30 single in the US, lit the fuse.
---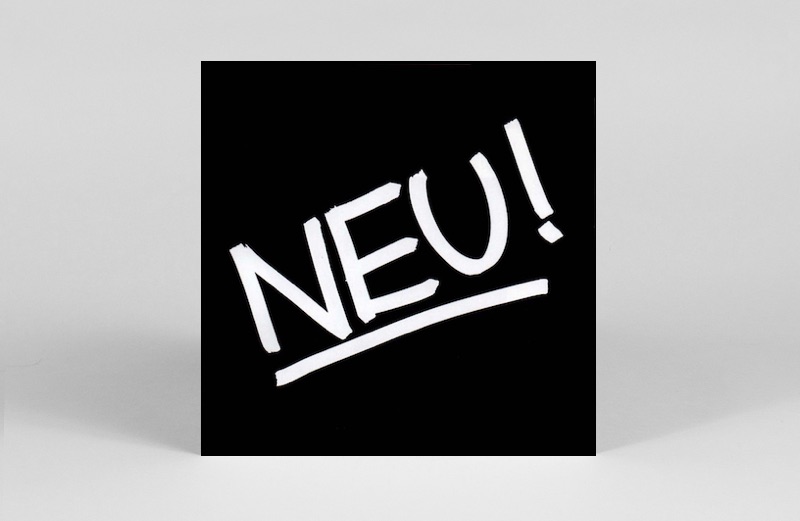 Neu!
Neu '75
(Brain LP, 1975)
Neu! was formed by two Kraftwerk alumni, drummer Klaus Dinger and guitarist-keyboardist Michael Rother. The group's signature sound was a rough-edged compound of heavily processed guitars, keyboards and raw industrial noise. What separated the band from Kraftwerk, said Rother in a 2012 interview, was that Neu! had "an element of dirt." Neu! also introduced the iterative "motoric" drum beat (which Dinger preferred to call the "Apache" beat), that became a krautrock motif following its unveiling on the group's Plank-produced 1972 debut. Three years later, tensions between Dinger and Rother – Dinger was an acid-head of Syd Barrett-like proportions, Rother was drug-celibate – resulted in each musician taking conceptual responsibility for one side of Neu '75. Possibly because of this, the album is their most perfect release.
---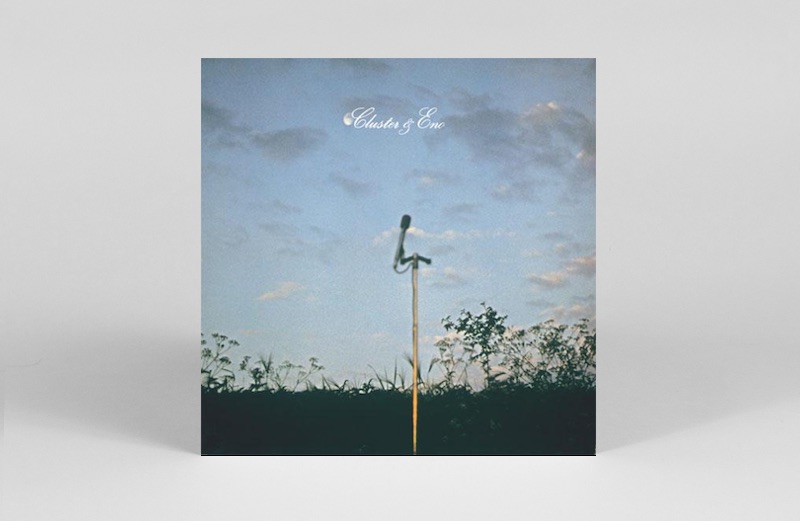 Cluster & Eno
Cluster & Eno
(Sky LP, 1977)
Morphing out of the ruggedly dissonant Kluster, the more melodically inclined Cluster was led by keyboardists Dieter Moebius and Hans-Joachim Roedelius. The pair made two albums with Plank and Brian Eno. Anticipating the release of the first disc in Eno's Ambient series by a year, Cluster & Eno has a similarly dream-like quality – but with an edge to it. Eno's definition of ambient music as something which "rewards attention but is not so strict as to demand it" could have been coined for Cluster & Eno. Can's Holger Czukay, a frequent Plank collaborator, guests on bass.
---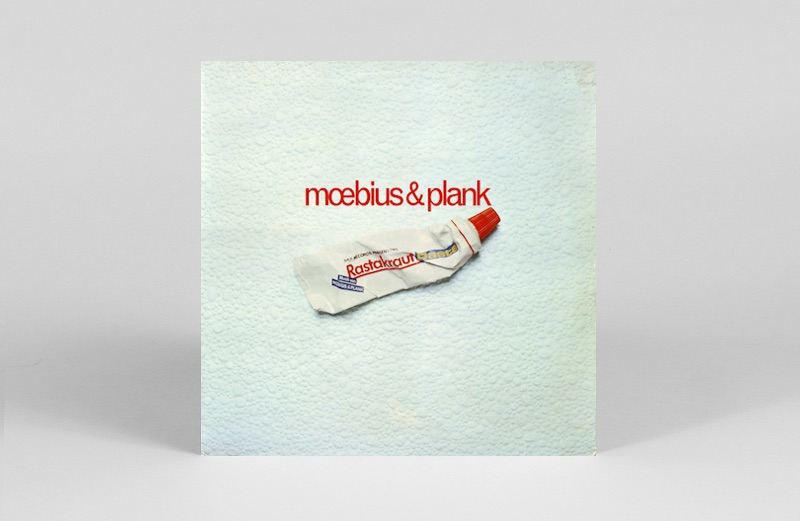 Moebius & Plank
Rastakraut Pasta
(Sky LP, 1979)
Plank and Dieter Moebius worked together on many occasions after Cluster. One highlight is Rastakraut Pasta, a compelling hybrid of dub, psych-rock and industrial music. Another is the African-inflected Zero Set, credited to Moebius-Plank-Neumeier, on which the duo are joined by percussionist Mani Neumeier (who began his career with the aforementioned Alexander von Schlippenbach in the 1960s). Recorded in 1982, Zero Set anticipated and informed Detroit techno.
---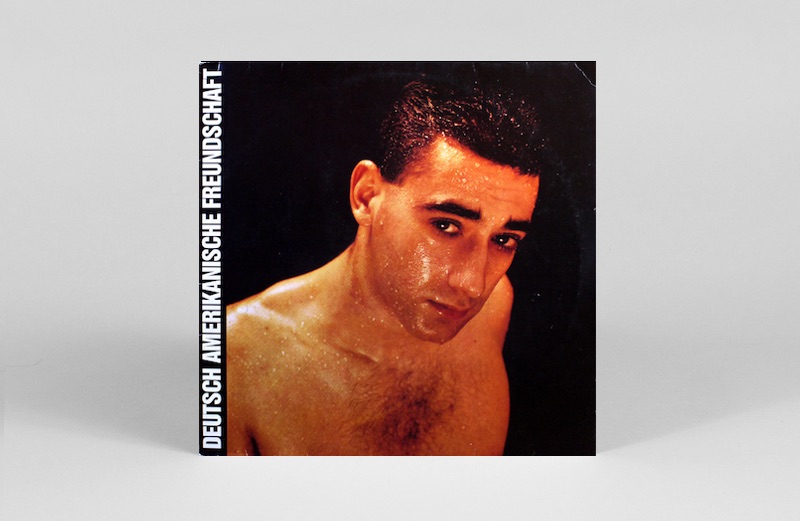 D.A.F.
Alles Ist Gut
(Virgin LP, 1981)
Like their New York precursors Suicide, Deutsch Amerikanische Freundschaft – singer Gabriel Delgado-López and drummer-synthesizer player Robert Görl – took Kraftwerk's polished electro-pop, gave it a good kicking, a hefty shot of methamphetamine, and created a wilder, emotionally raw post-punk version. Alles Ist Gut, one of four D.A.F. albums produced by Plank between 1980 and 1982, smoothed out some of the jagged edges but retained the essential grit. Alles Ist Gut is singled out here because it includes the quintessential 'Der Mussolini' and 'Ich Und Die Wirklichkeit.'
---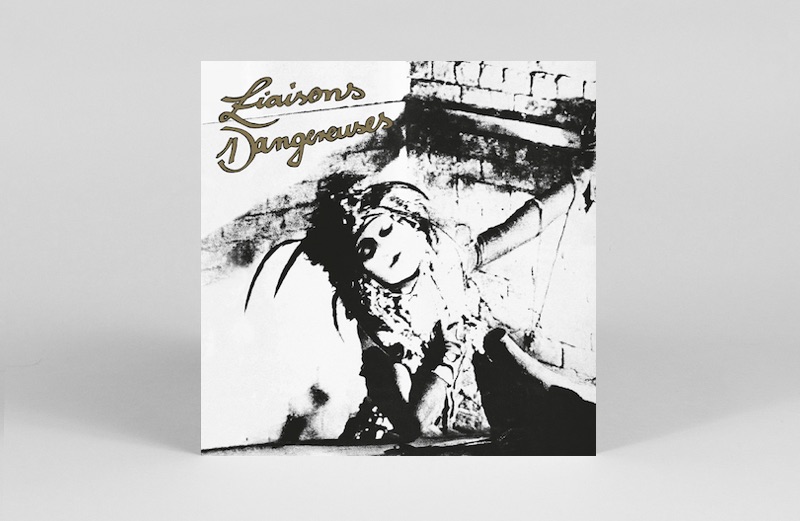 Liaisons Dangereuses
Liaisons Dangereuses
(TIS LP, 1981)
Another confrontational response to Kraftwerk's shiny aesthetic and a near forgotten electro-pop masterpiece. Liaisons Dangereuses were formed by keyboardist Chrislo Haas, a member of D.A.F. before the band slimmed down to a duo for Alles Ist Gut, and bassist Beate Bartel from Einstürzende Neubauten and all-female punk group Mania D. On its only album release, the duo were joined by vocalist Krishna Goineau, who added counterpoints to the tracks. The throbbing bass-synthesizer on 'Los Niños Del Parque' is a precursor of the Roland 303 squelch of mid-1980s Chicago acid house.
---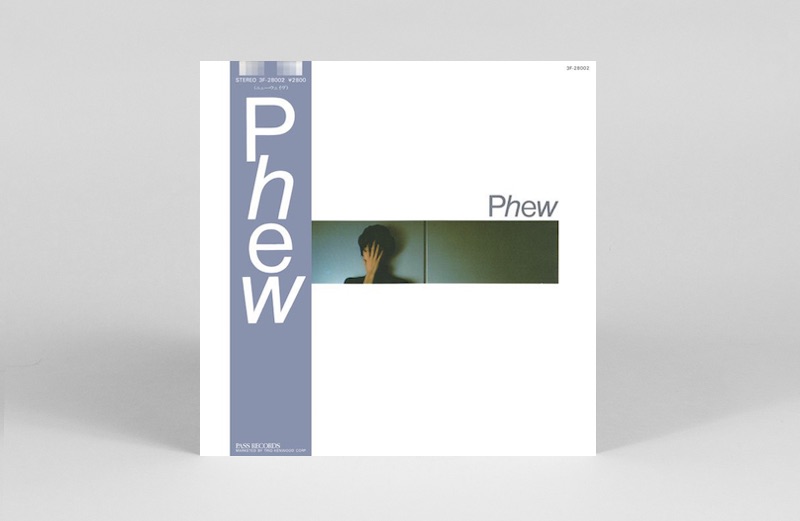 Phew
Phew
(Pass LP, 1981)
Accompanied by Can drummer Jaki Liebezeit and bassist Czukay, Phew – formerly leader/vocalist of Tokyo art-punk group Aunt Sally – comes over like a Japanese incarnation of Nico, deadpan but with greater vocal range. Most of the tracks are short and their mood varies, but Phew hangs together beautifully. After Plank's death in 1987, his wife, Christa Fast, took over management of Conny's Studio, which remained a favourite for German musicians. In 1992, Phew returned there with Liebezit Liaisons Dangereuses's Chrislo Haas and Einstürzende Neubauten's Alexander Hacke to record Our Likeness. Both albums are highly recommended.
---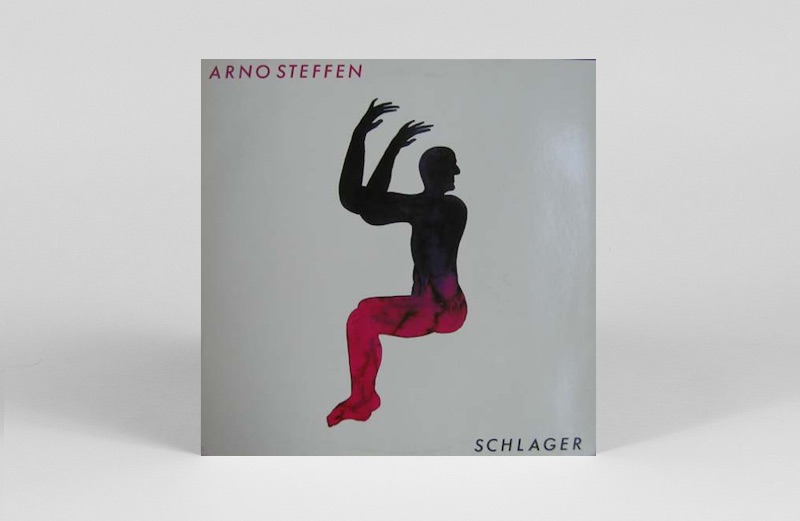 Arno Steffen
Schlager
(WEA LP, 1983)
Boasting the strangest version of Leonard Bernstein and Stephen Sondheim's West Side Story torch song 'Somewhere' we may ever have the pleasure to hear, every note on the atonally focused Schlager was an electronically processed found-sound or reconstituted vocal fragment. (The album's title is an ironic reference to the middle-of-the-road German pop music of the same name.) Plank and Steffen, a member of the post-punk Zeltinger Band, which had been produced by Plank, worked together on several further projects, and Plank was first hospitalized with the illness which killed him, while touring South America with Steffen and Dieter Moebius in 1986.
Main photo: Christa Fast