Published on
January 30, 2017
Category
Features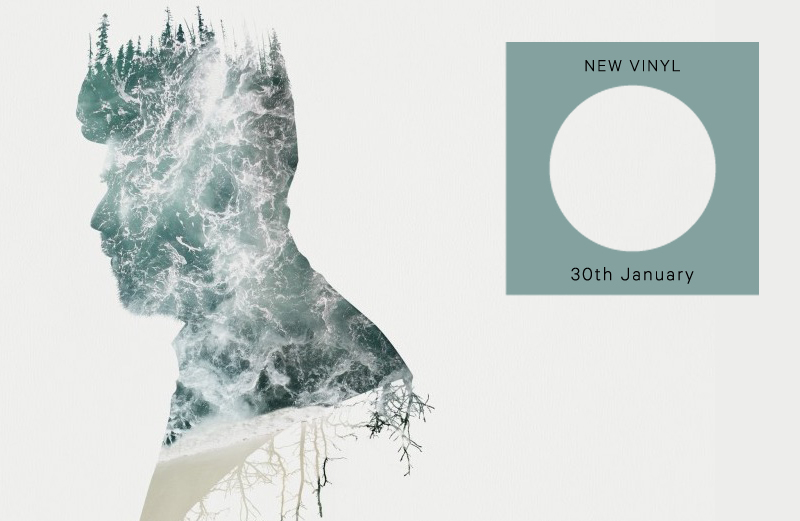 New music from Drag City, Soundway and Finders Keepers.
This week's new arrivals box sees us give some shine to new singles like Lord Echo's Marvin-at-Compass Point chugger 'Just Do You' on Soundway and a superb yellow 7″ post-disco reissue on Trunk Records, while this week's tipped albums feature the new Ty Segall on Drag City, Tornado Wallace's guide to the rainforest and Finders Keepers' long-awaited Moomins soundtrack release.
Scroll down for our definitive across-the-board rundown of the week's new vinyl releases as selected by The Vinyl Factory's Chris Summers, Patrick Ryder and James Hammond with help from Norman Records. 5 singles and 5 LPs every 7 days that are unmissable additions to any collection.
---
Singles
---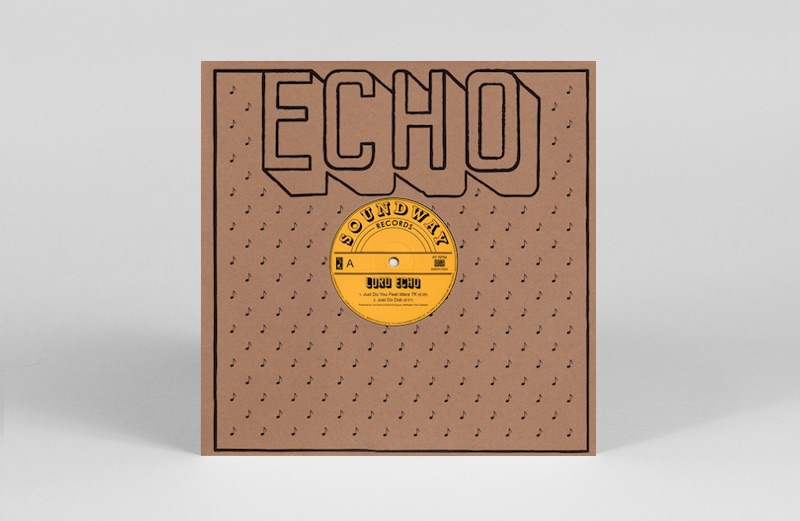 Lord Echo
Just Do You
(Soundway)
Soundway pick up where they left off in 2016 with this gorgeous first offering from Lord Echo's new LP Harmonies. Featuring Mara TK of Electric Wire Hustle, 'Just Do You' is an in-the-pocket, underwater groove that marries a lo-fi classic soul sensibility with clean-as-a-whistle production ready to chase away the grey clouds of winter. Imagine Marvin Gaye at Compass Point and you're half way there already. Don't sleep.
---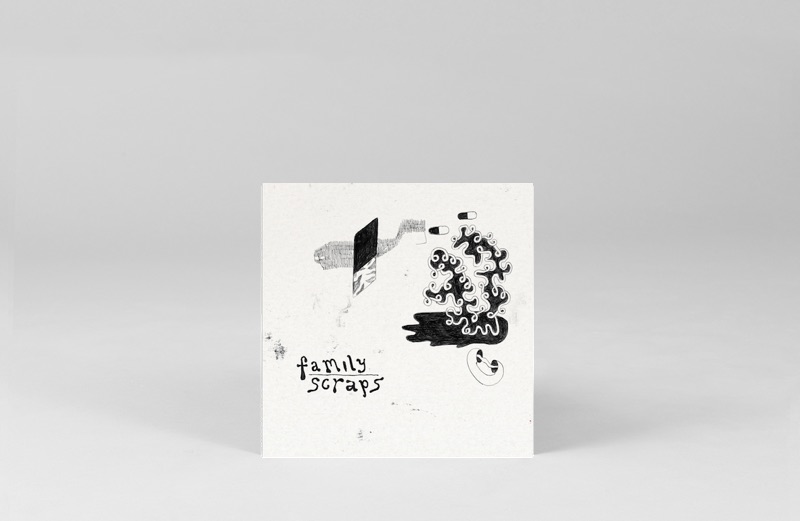 Family Scraps
Mistakes
(Too Pure)
Hookworm's MJ launches a solo career that could easily sit parallel to his parent band without either stepping on each others toes. This is strident tuneful indie rock with a touch of Deerhunter about the chord changes led by MJ's clear high tenor.
---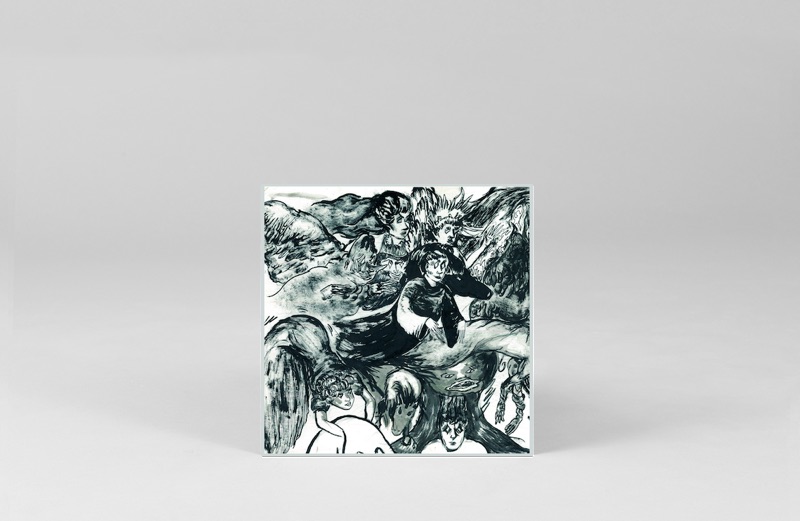 Vexx
Wild Hunt
(M'Ladys / Upset The Rhythm)
Recorded at the legendary Dub Narcotic studio back in August 2015 and now finally released through those lovely dudes at Upset The Rhythm and M'Ladys, 'Wild Hunt' by Vexx is a record you really do need. Like a more punked-up Sheer Mag dipped in a Ramones bath these kids totally rock. Six tracks deep and riffing from beginning to end it's a prime example of how perfect punk rock can be.
---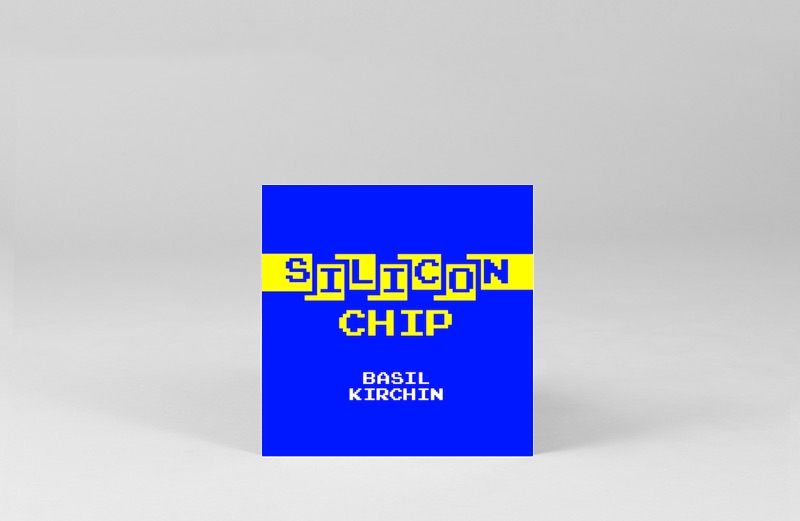 Basil Kirchin
Silicon Chip
(Trunk)
Arming himself with a Nagra tape recorder in the mid-sixties Basil Kirchin set about crafting a singular soundworld, and with Trunk records on a noble mission in recent years to highlight the breadth of his sonic imagination, here we have further proof of Kirchin's powers via this previously unreleased electro-workout. Increasingly celebrated for his innovative tape techniques and for revelling in a sonic abstraction that could meld birdsong with jazz, 'Silicon Chip' steps away from such realms and onto the dance floor, but as no mere dalliance with the form this one is certainly a worthy listen. These look best in the yellow vinyl that's available over at the Trunk site.
---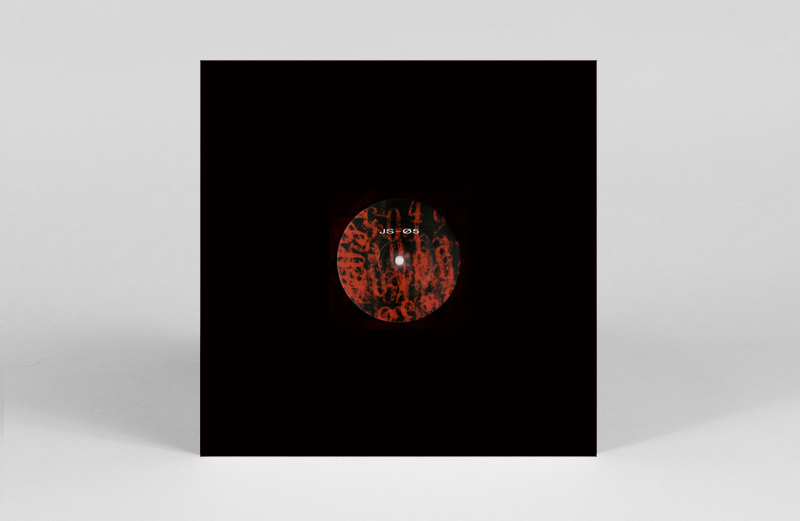 JS Zeiter
JS-05
(J.S.)
Flying under the radar for two impressive decades, J.S. Zeiter cuts a mysterious figure even for the shadowy world of dub techno. While the infrequence of his releases and a strict 'no repress' policy might account for a lack of wide scale recognition, it does result in a discography jam-packed with cultishly adored discs of the highest quality. 'JS-05' lands seven years after the last episode of the series, once again offering two throbbing takes on a repeated motif. As the endless rhythm fills a cavernous sound-space with hypnotic magic, slabs of icy synth churn and collide, sinking into the watery depths below and exposing us to immeasurable dub pressure. Strictly limited, you'd be advised to grab a copy before this one slips back into the shadows.
---
LPs
---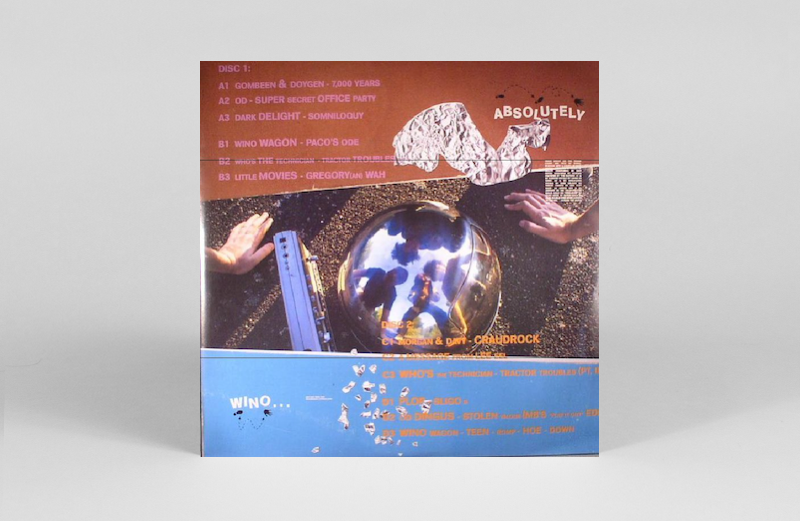 Various Artists
Absolutely Wino
(Wah Wah Wino)
Taking the acme motto as their own, Wah Wah Wino adopted an anything goes approach on last year's trilogy of weird white labels. Genres were blurred and brains were scrambled as the Dublin imprint sought to move the goalposts and the dance floor in equal measure. Here, the Dublin label continue to lead us down the garden path and into the leftfield, with a 'various artists' offering which I suspect was created entirely by the label bosses, Omid Geadizadeh, OD & Morgan Buckley. Highly experimental, wildly psychedelic and weirdly danceable Absolutely Wino pulls off an odd fusion of dub techno smudge, breakbeat clatter, no wave squawk and electro buzz to arrive at a pretty much unique musical destination. Expect the unexpected…
---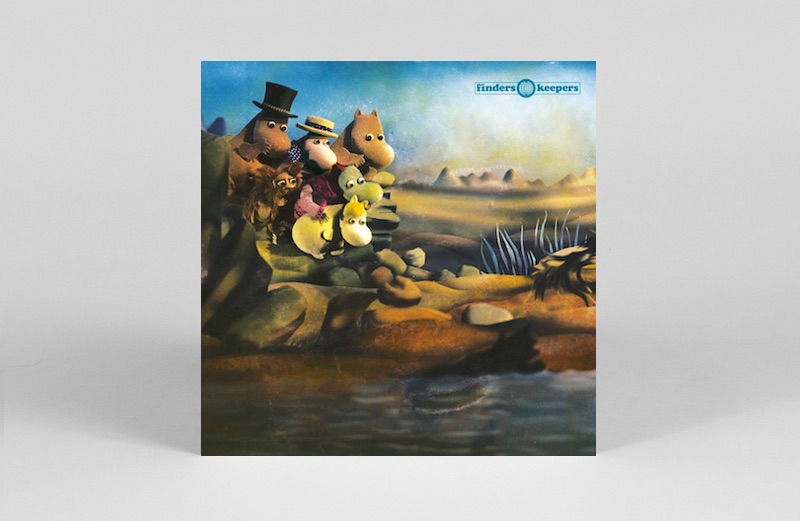 Graham Miller & Steve Shill
The Moomins
(Finders Keepers)
With Finders Keepers releasing a couple of limited 7"s to whet the appetites of those who remember the cult children's TV show The Moomins and the mélange of exotic and uncanny sounds that accompanied it, here we have the full length excavation of Graham Miller and Steve Shill's early '80s vaults. As the label puts it, Miller and Shill "used minimum means for maximum mayhem", and via homemade synthesizers, an ocarina and a host of tape experiments the otherworldly music of Moomin valley was created. Crafting a far-reaching sonic terrain that merged notions of folk, musique concrete and DIY electronics into its surreal bed of imagination, this LP will surely bring in some new listeners and tickle some memory banks along the way.
---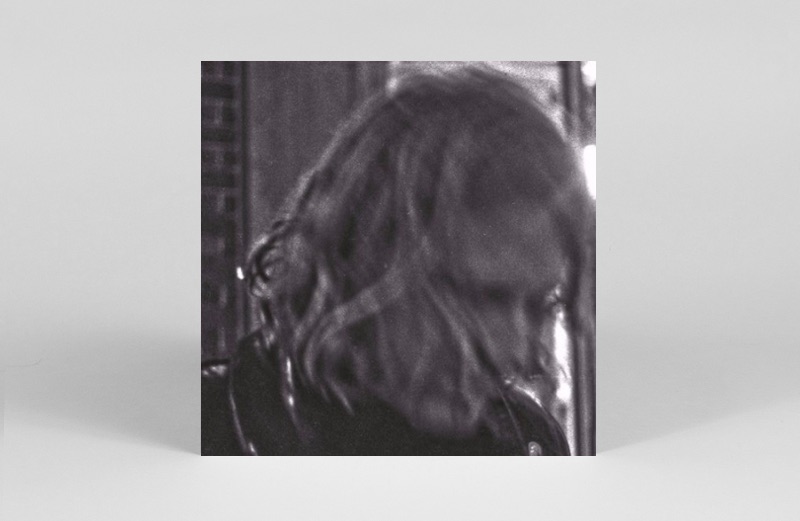 Ty Segall
Ty Segall
(Drag City)
He's back! The wonderful Mr. Segall drops his first album of 2017 (how many more does he have up his sleeve?) and this self titled effort is a total roller from beginning to end. He's still got that lo-fi Beatles vs T-Rex vibe going on, especially in songs like 'Thank You Mr K' and 'The Only One' but it's the ten minute plus psyche out of 'Warm Hands (Freedom Returned) that's the real killer here. Total swagger from the main man.
---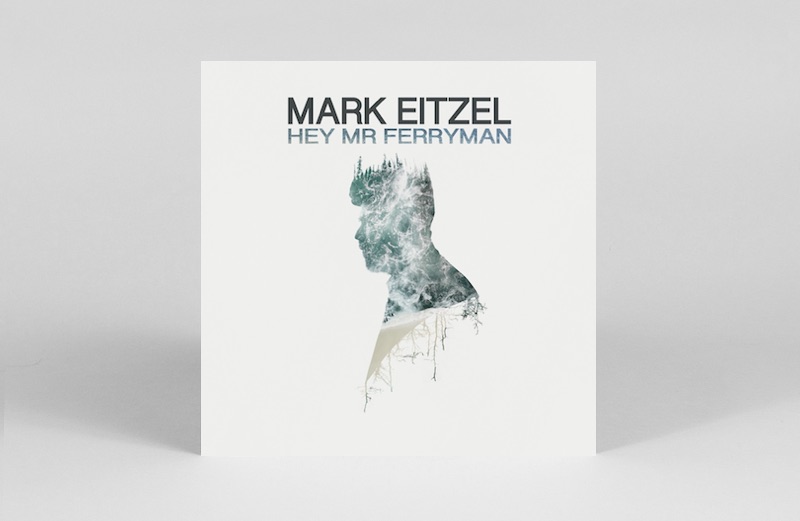 Mark Eitzel
Hey Mr Ferryman
(Decor)
Probably the biggest problem Mark Eitzel had making his latest album was how to stop producer Bernard Butler adding twiddly guitar over everything. However between them they just about managed it and have constructed Eitzel's most varied and confident album in years.
---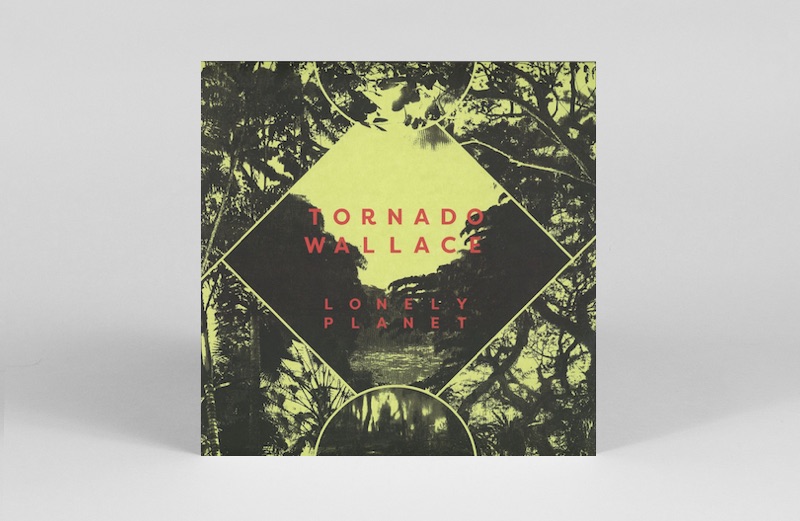 Tornado Wallace
Lonely Planet
If Running Back did guide books, they'd probably sound a little bit like this. Tornado Wallace follows up last year's 'Falling Sun' with a journey that will expand both body and mind. Straight out of the Antipodean balearic renaissance that has informed the likes of Andras Fox, Lonely Planet glides effortlessly between rainforest ambience and pitched-down island funk, the spacious drums of 'Today' reverberating like some lost '80s art-pop ballad dug up by Music From Memory. While most sold out on site last week, there's a second shipment due later this week.