Published on
March 27, 2020
Category
Features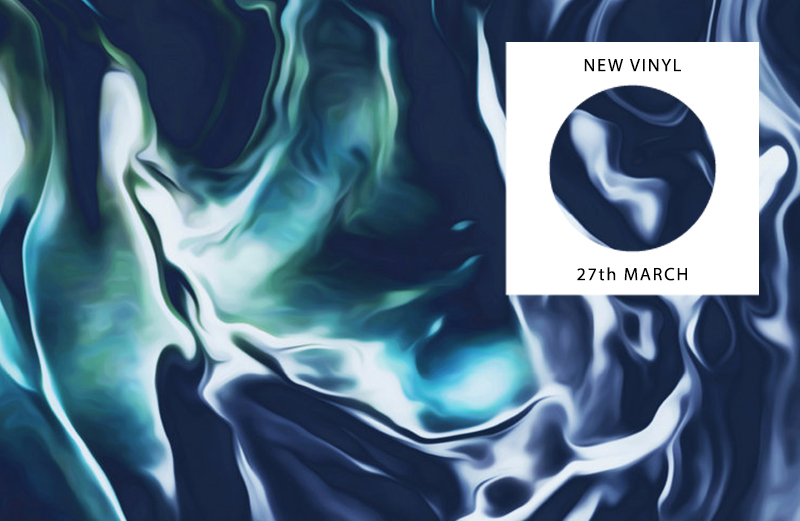 Coveted rap reissues, lo-fi rnb, Chicago house and more.
In singles, we've got rap and drum'n'bass reissues from Gang Starr and Origin Unknown, electro meets disco via Captain Moustache, Music From Memory explores avant-garde theatrical audio while Contours brings dance floor glimmers.
On the albums front, Jamie 3:26 compiles his house output, Orion Sun offers up a shimmering r'n'b debut, Merinn Karras composes glacial ambient, Rowland S. Howard twangs out bedraggled rock'n'roll and Cucina Povera returns with haunting abstractions.
This week's rundown is by The Vinyl Factory's Gabriela Helfet, alongside Jesse Bernard, Lucie Stepankova, James Hammond and Emily Hill.
---
Singles
---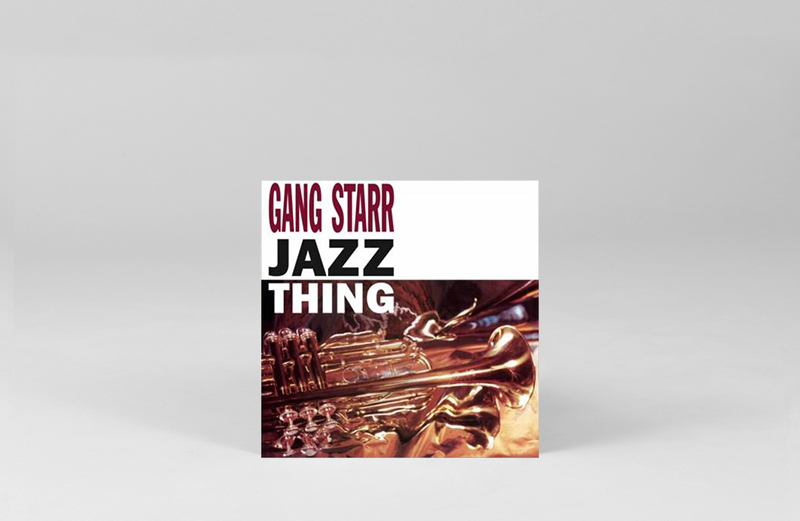 Gang Starr
'Jazz Thing'
(Mr Bongo )
Off the back of the release of Gang Starr's 2019 album One Of The Best Yet, it was the icing on the cake when it was announced that 'Jazz Thing' would be getting a reissue, given its supreme rarity. Hearing a youthful Guru's voice, which in and of itself feels like another added instrument, is a warming experience, and 'Jazz Thing' carries more weight than it did when first released in 1990. Thirty years later, Spike Lee and his films – including Mo' Better Blues, which this song soundtracked – are cultural institutions. Guru's no longer with us, but Gang Starr lives on. More importantly, thirty years on, 'Jazz Thing' represents the point at which jazz, hip-hop culture and the process of renewal meet. – JB
---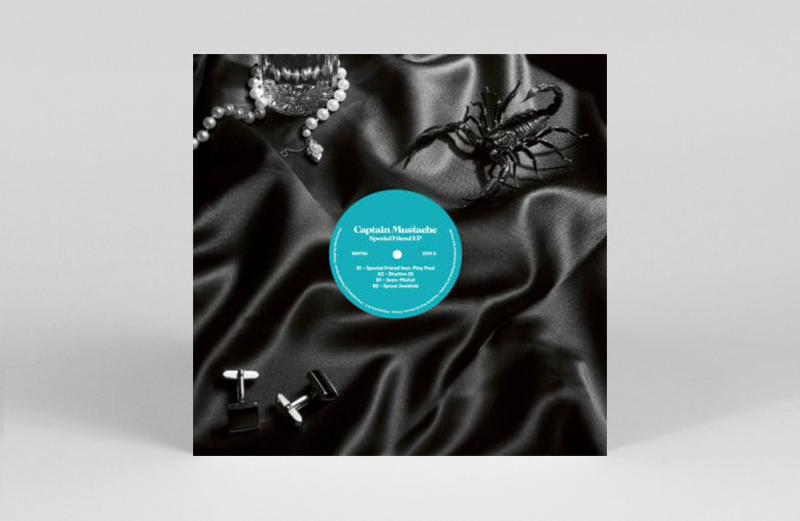 Captain Mustache
Special Friend
(Bordello A Parigi)
Captain Mustache has been sailing around the scene for over a decade under different aliases as a producer, DJ and label manager. For the first time under his Mustache moniker, he has released an 4 track vinyl EP, Special Friend via esteemed Dutch label/ record shop Bordello A Parigi. Its fusion of disco and electro makes this release a perfect nocturnal dance affair. Special Friend is upbeat, off-kilter, heads-down club music, especially heard on its title track, which features Play Paul's sultry vocals. – EH
---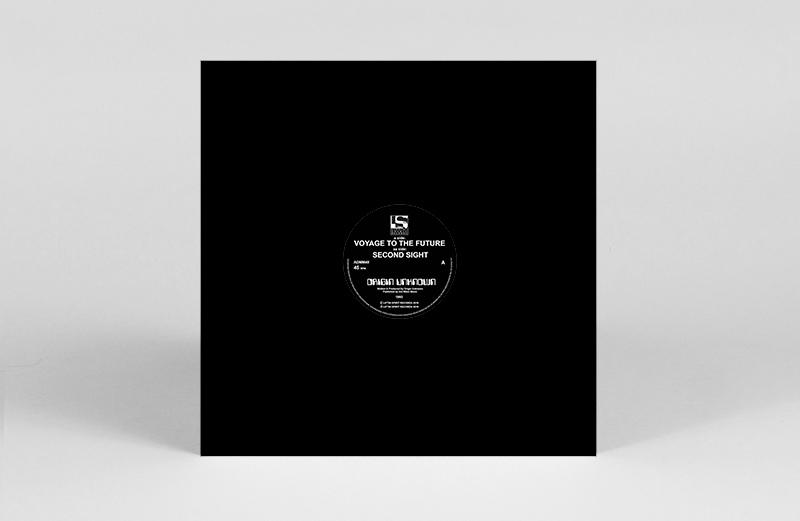 Origin Unknown
'Voyage to the Future' / 'Second Sight'
(Liftin' Spirit)
The legendary UK drum'n'bass and jungle label Liftin' Spirit launched its Reloaded vinyl series in 2019 with a promise to provide exclusive unreleased material and reissues of its early most in-demand releases. Origin Unknown is a collaboration between Liftin' Spirit's Ant Miles and RAM Records' Andy C which encapsulates that '90s drum'n'bass character in its most illustrious. 'Voyage to the Future' rolls an ominous whistle melody atop dynamic drumming and smooth meaty bassline while 'Second Sight' oozes with dreamy pads, glistens with glassy synth rumble and palpitates with hasty congas and classic breaks drums. – LS
---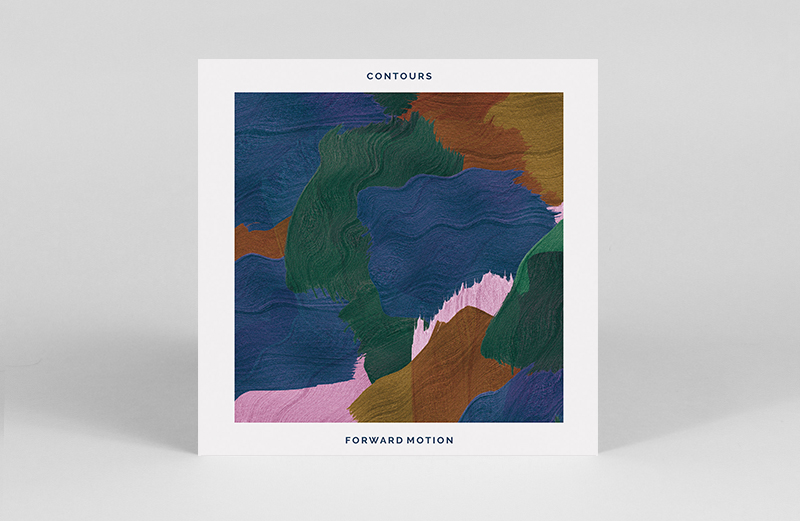 Contours
Forward Motion
(Anma Records)
It's hard to imagine the role dance music now momentarily plays in our lives, especially without club spaces not open to the public. Contours' latest EP, Forward Motion, is one of those projects that easily translates outside of the dance and inside the comfort of our homes. On the EP's opening track 'Balafon' the percussion section slowly crescendos into something resembling a West African rhythm pattern, later moving into the slower-paced but equally as vibrant 'Batterie'. In times like these, cathartic and joyful dance music couldn't be more important and Forward Motion feels like a glimmer of light at a time when we're meant to be looking forward to the summer months. – JB
---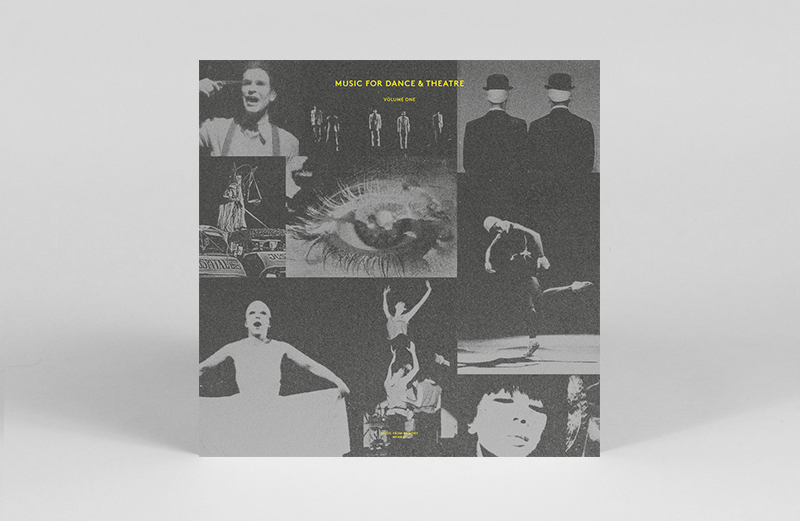 Various Artists
Music For Dance and Theatre Volume 1
(Music From Memory)
As a historical intersection for popular forms and the avant-garde, the audio vaults of dance and theatre present a wealth of exploration to committed crate diggers, and with this new EP series Music From Memory take up the challenge. Focused on the 1980s, Music For Dance and Theatre Volume 1 is a collection that re-contextualises works from Gerard Stokkink, Ivory Playground, Atlantis Transit Project, and Ramuntcho Matta, bringing their differing approaches together under the banner of innovation. An engaging start, and another intriguing branch of Music From Memory's output. – JH
---
LPs
---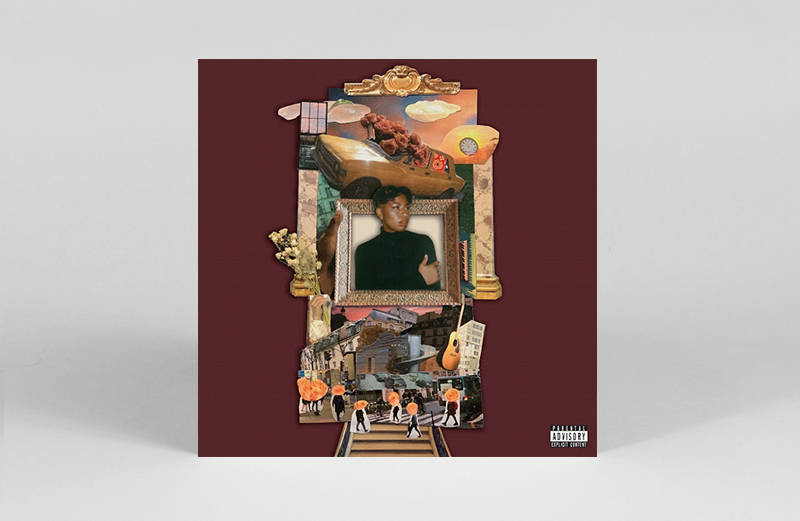 Orion Sun
Hold Space For Me
(Mom & Pop)
Delivering heartrending, lo-fi RnB, multi-instrumentalist, rapper and producer Orion Sun, aka Tiffany Majette, delivers her debut full length, Hold Space For Me. Across its 11-tracks, she explores themes of alienation, romance, as well as personal loss – amidst echoes of Kelela and Tirzah. – GH
---
Jamie 3:26
Jamie 3:26 presents A Taste of Chicago
(BBE Music)
Spanning just over seven minutes long, the opening track to Jamie 3:26's latest album A Taste of Chicago does more than set the scene. The edit of BSTC's 'Venus & Mars' is also an honouring of the sound of Chicago, there's a sense that to Jamie Watson aka Jamie 3:26, the creation of A Taste of Chicago is his way of archiving his own personal and collective memory of house. In some ways, A Taste of Chicago is a time travel through the various eras with 3:26 at the helm. While we collectively lament the temporary loss of nightlife culture, there probably isn't a better time to show appreciation for Chicago's house scene which has contributed so much. – JB
---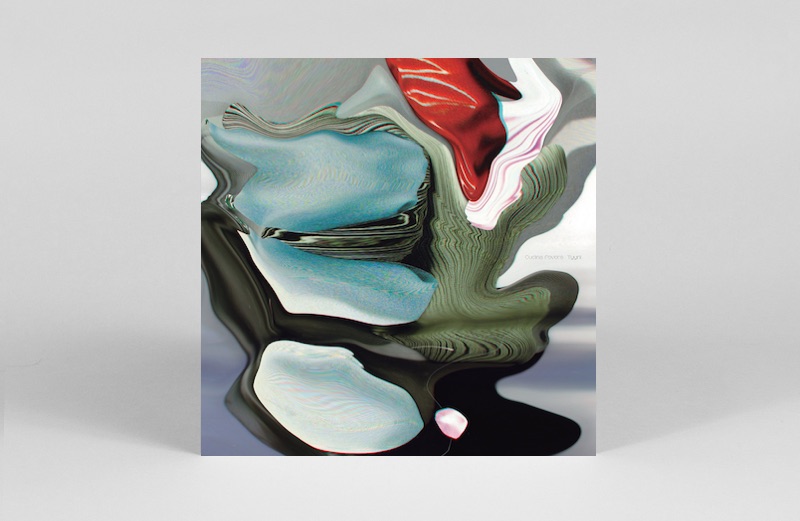 Cucina Povera
Tyyni
(Night School)
Cucinca Povera delivers her third studio album, Tyyni, via independent Glasgow-based label Night School. The esteemed Finnish-born sound artist and musician's album sees a more adventurous approach towards vocal abstraction. The overall effect is haunting, but peacefully meditative, creating a body of work which invites the listener into the thought process of the artist. 'Salvia Salvatrix's' reverberating distorted synth works perfectly against the lullaby-like vocals of Rossi whilst tracks such 'Pölytön Nurkka' explore more melodic rhythms while still retaining an the off-the-cuff performance style. – EH
---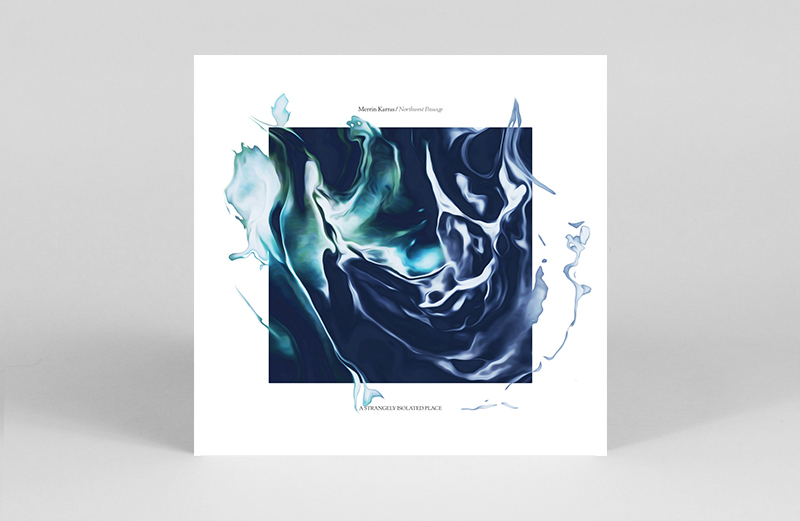 Merrin Karras
Northwest Passage
(A Strangely Isolated Place)
Merrin Karras returns to A Strangely Isolated Place with Northwest Passage following his 2016 debut on the label, Apex. Northwest Passage merges the legacy of Berlin School with delicate glacial ambient. Masterfully crafted on analogue synthesizers, through Wavetable and FM synthesis it champions the organic nature of sounds. It opens with mellow stargazing sweeps of 'The Gate' and 'Passage' and effortlessly glides into the piano-tinted theme gently disintegrating on 'Meridian'. During 'Monument', a melody emerges from a sea of soft noise and transforms into a hypnotic thrill while 'Dominions' closes the album with an epic arpeggio slowly swallowed into an icy drone cloud. – LS
hr />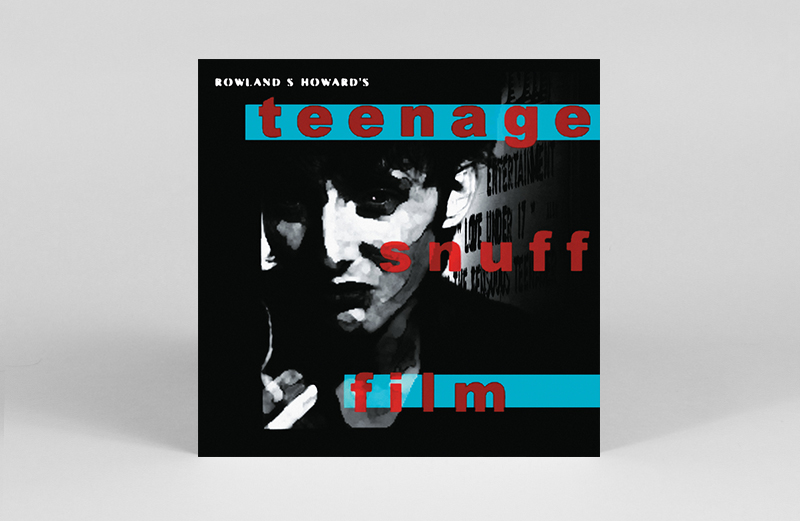 Rowland S. Howard
Teenage Snuff Film / Pop Crimes
(Mute))
Few wreaked havoc on a Fender Jaguar like Rowland S. Howard did, and the two solo albums that came to effectively book end the last ten years of his life are the most lived-in and affecting things he ever produced. Oft cited for his feedback wrangling in the Birthday Party, it's his song writing sensibilities on 'Teenage Snuff Film' and 'Pop Crimes' that elevate his singular touch on the electric guitar. Reissued as their legend continues to grow, both are prime works of bedraggled rock'n'roll beauty. – JH