Published on
March 21, 2020
Category
Features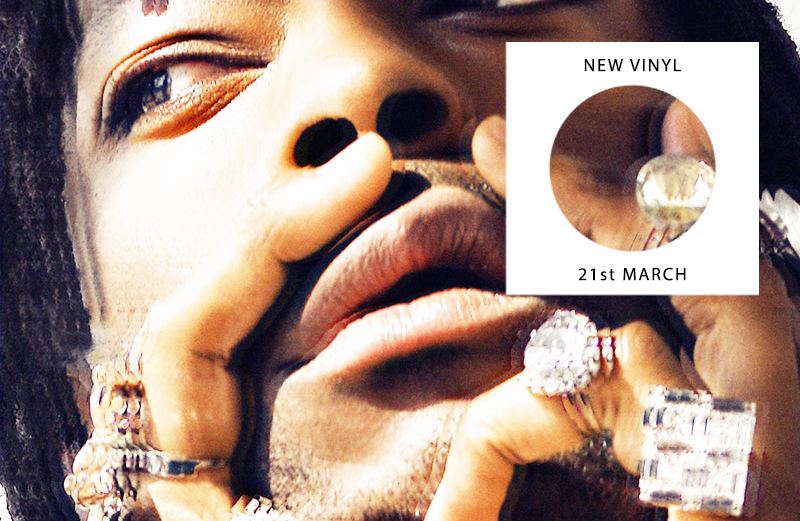 Ghanian hip-life, spring equinox ambient, koto instrumentals atop beefy breaks and more.
Following an unprecedented week, as ever music continues to provide a vital source of community. We will continue to share our favourite 12″s, EPs, LPs, reissues – as well as the stories around these records – with this in mind. If you are in a position to do so, we urge you to please continue to support artists, labels and record shops by purchasing releases.
This week's rundown is by The Vinyl Factory's Gabriela Helfet, alongside Jesse Bernard, Lucie Stepankova, James Hammond and Emily Hill.
---
Singles
---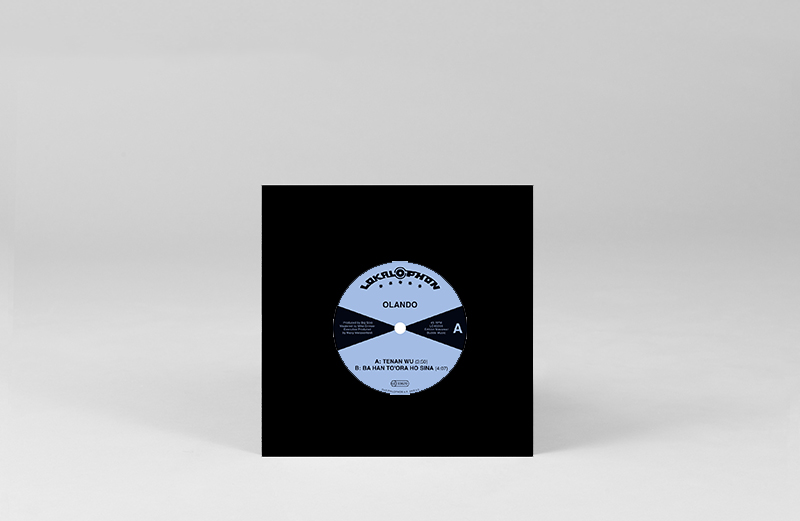 Olando
Tenan Wu
(Lokalphon)
Tenan Wu is a good sonic example of West African traditionalism meeting modernity. Olando hails from the Frafra people in rural northern Ghana, which has approximately 300,000 speakers. Collaborating with Big Solo, one of Kumasi's most prominent hip-life producers, the 163bpm of 'Tenan Wu' gives it a rush of intensity and haste akin to city life in Ghana. While the vocals embrace the Ghana of old, it's the production that ushers in the Ghana of tomorrow. – JB
---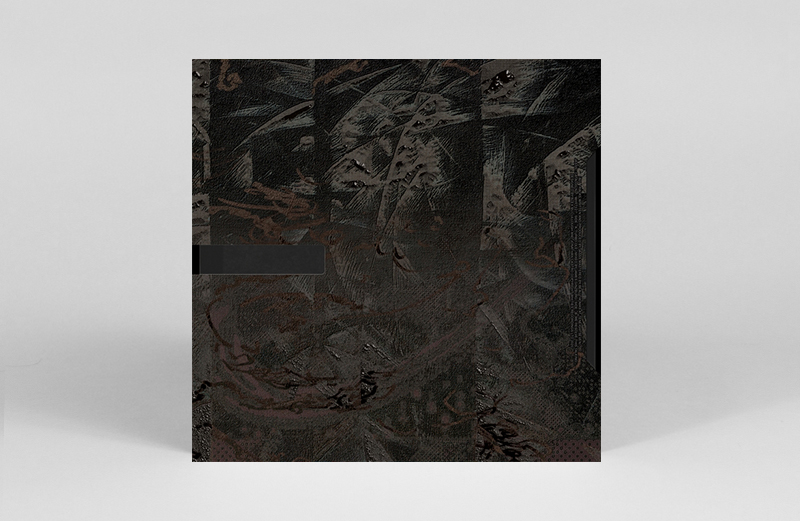 JASSS
Whities 027
(Whities)
Described by JASSS as "an unapologetic ode to rave" – her new 12″ on Whities, appropriately called Whities 027, sees her weaving grinding techno with IDM and breakbeat to gleaming effect. A-side 'Turbo Olé' is primed for peaktime nocturnal takeover when communities around the world are once again able to hit respective dance floors. On the flip, B-side loops warped synths into a haze of cinematic, dystopian strings. – GH
---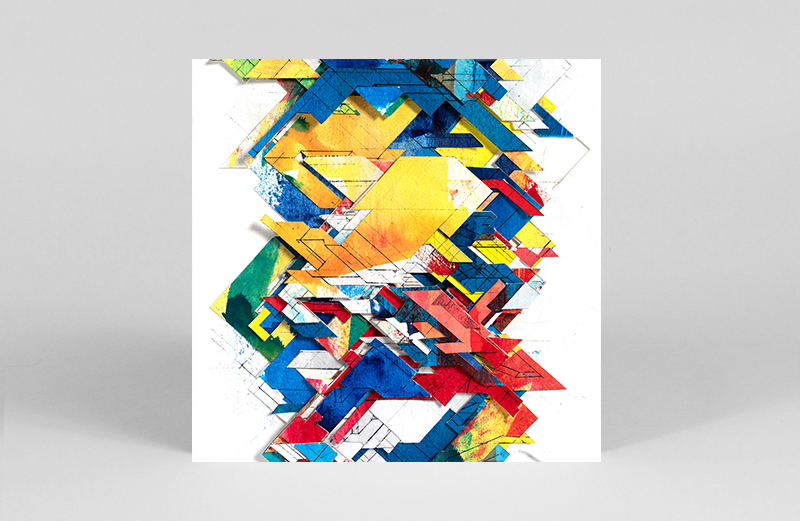 Artefakt
Icarus
(Delsin)
Dutch duo formed by Robin Koek and Nick Lapien are back, this time on the Delsin records imprint with 4-tracks of spectacular sound design for their Icarus EP. Known for dabbling in club-centred techno and electro, the duo welcomely exhibit some stripped back melodies. The title track 'Icarus' is almost bare, creating an illuminating soundscape, moving onto the ethereal chords of 'Ganzfeld Effect'. These two tracks pose as immersive scene setters, only to be disrupted by the crunchy techno edged drums of Vapour. Rounding off the EP, 'Delphic's crisp breakbeat and dubbed out drums present a more club focused approach, toying with electro tendencies creating a visceral ending. – EH
---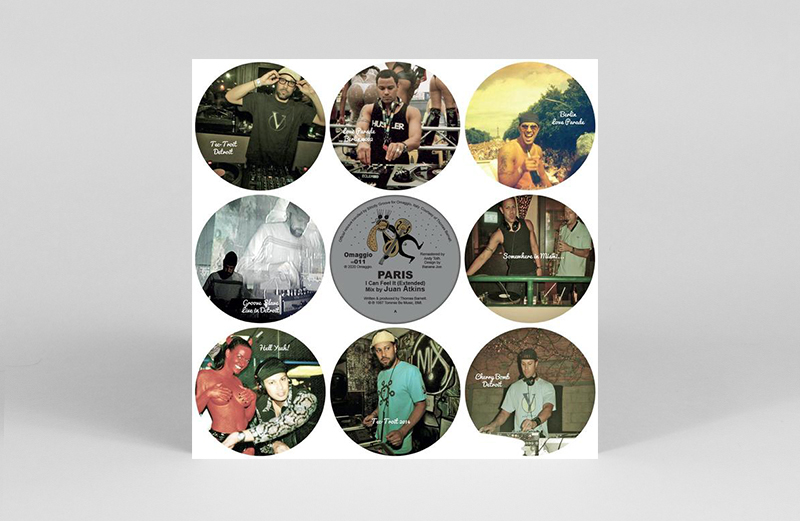 Paris
'I Can Feel It'- Extended Mix by Juan Atkins
(Omaggio)
As an eighteen-year-old, Thomas Barnett let loose a slab of Detroit techno history with Rhythim Is Rhythim's 1987 EP Nude Photo, and a return to the studio in the same year produced this comparatively understated, yet no less propulsive work of youthful prescience under the Paris moniker. Long on the reissue wish list of those who have dug around Barnett and Juan Atkins' discography, the forward motion of these addictive synth lines and punchy bass hooks thrive on an extended mix, working a spell on the passage of time. – JH
---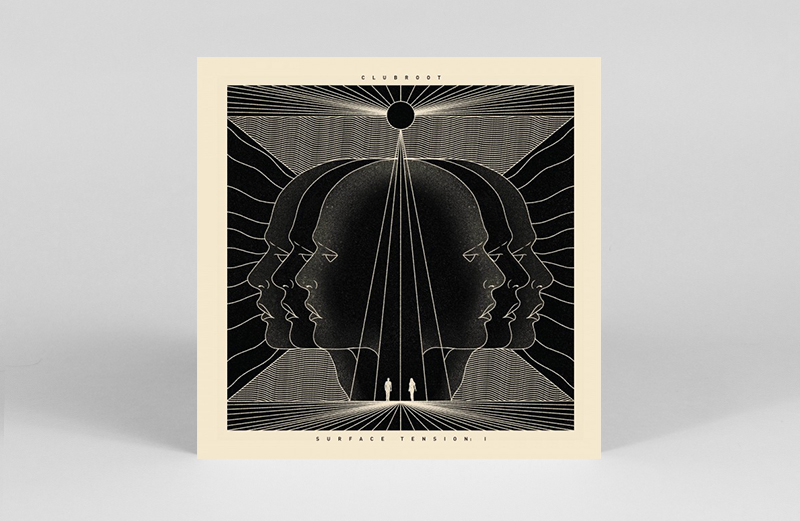 Clubroot
Surface Tension
(Lodubs)
After almost a decade-long hiatus, the English dubstep wunderkind Clubroot returns with a fresh 12″ for the Portland-based LoDubs Records, Surface Tension. Re-discovering the darker waters of UK garage and early dubstep, this new outing adds a pinch of Japanese instrumentals as heard on 'Conqueror' with its bowed and plucked Koto passages atop the beefy breaks and sizzling hats. Next up on the A-side, 'Control' rides at pace with heartbeat kicks, dynamic snaps, and chopped-up guttural synths. Finally, on the flip, 'Subterranean' creeps in with murky distorted bass and rich pads rattled by the hefty kicks and smoothed over with somber atmospheres. – LS
---
LPs
---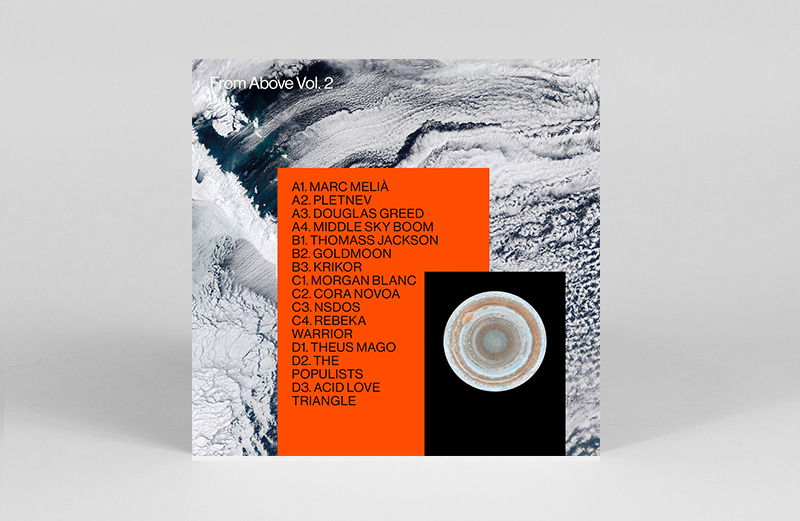 Various Artists
From Above Volume 2
(Lumiére Noire)
Parisian based label Lumiere Noire, run by esteemed producer and DJ Chloé, celebrates its third birthday this year. Following on from their first edition of the From Above compilation in 2018, they return with a staggering, crescendo-like 14 track 2xLP offering. On From Above Volume 2 the music navigates between new wave, breakbeat, indie dance and beyond, exploring all the possibilities of electronic music aesthetics. Featuring artists such as the L.I.E.S. affiliate Krikor through to Rebeka Warrior – known to many as one half of the electro-industrial project 'Kompromat' – all tracks wind through a path that encapsulates the growth of the label over the past couple of years. 'The Prehistoric Lemurs' stands out as the perfect bouncy, synth pop number by the Populists, which also serves as a welcome contrast against Thomas Jackson's downtempo roller. – EH
---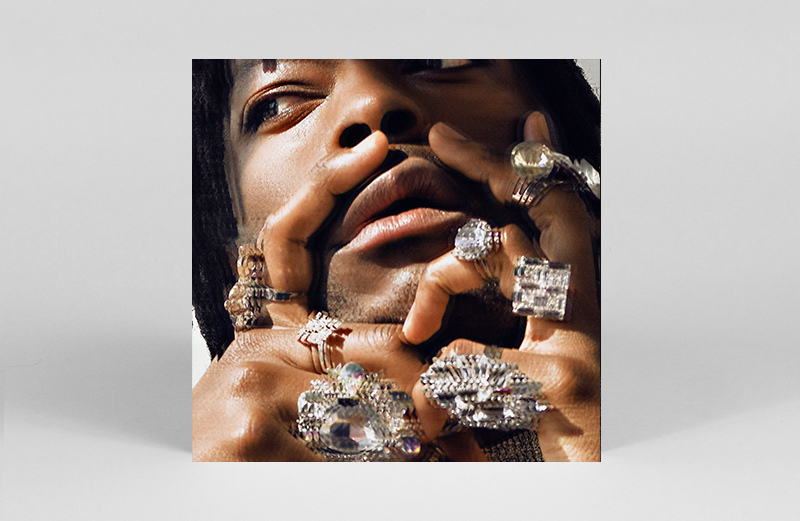 Zebra Katz
Less Is Moor
(The Vinyl Factory)
Mixing industrial and hip-hop with trap and bass, multi-disciplinary artist and musician Ojay Morgan aka Zebra Katz serves up his debut LP, Less Is Moor. Though stripped-back throughout in its instrumental elements, the album offers a ride through everything from fierce flows to deconstructed electronics to lo-fi ballads across its 15-tracks. Filled with tracks to move you – both physically and cerebrally – Less Is Moor is an album that's greater than the sum of its parts when taken as a whole. – GH
---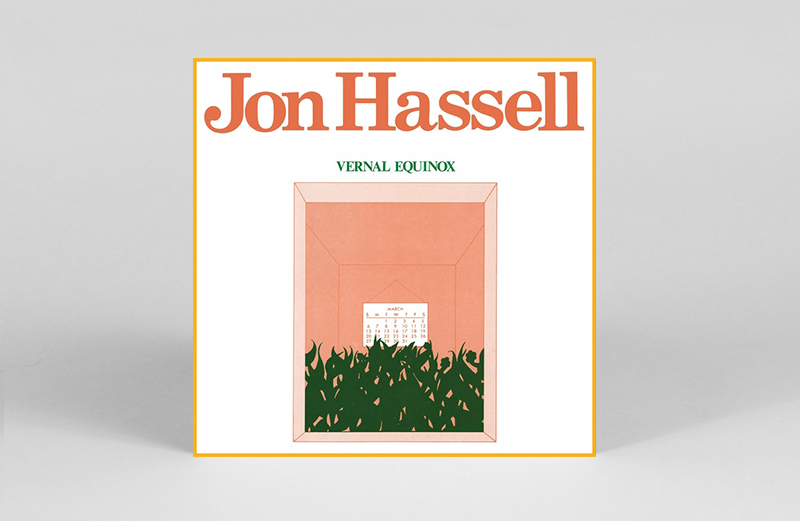 Jon Hassell
Vernal Equinox
(Ndeya)
Originally released on Robert Ashley's Lovely Music imprint, Vernal Equinox returns to vinyl 42 years after the fact, in timing with this year's vernal equinox and the beginning of spring. Fresh from a three-year stint of studying raga and singing with legendary teacher Pandit Pran Nath, Jon Hassell's debut set out the trumpet as a vehicle for shape making and softly curving notes in a way that breaks down their supposed borders- a sensation that Hassell refers to as "calligraphy in the air." As such, this LP thrives on fluidity as it ventures into outernational ambience, and its perpetual sense of the serene make it an ever-welcome listen. – JH
---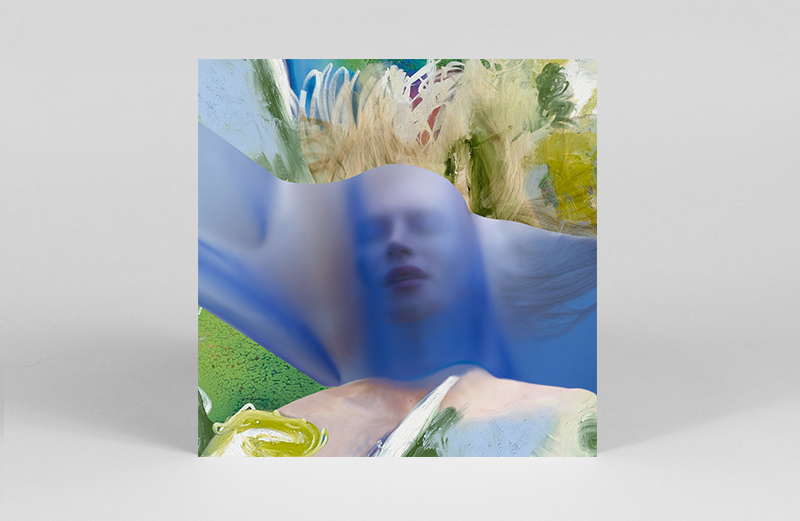 Lyra Pramuk
Fountain
(Bedroom Community)
Icelandic label Bedroom Community seems a fitting platform for the anticipated LP debut of the spellbinding American vocalist Lyra Pramuk. Fountain stretches the frontiers of classical vocal articulation aided by highly imaginative and surgically detailed digital processing. Intrinsically emotive, its allure is solidified by the personal transformation the artist has undergone during Fountain's making. As Lyra's own non-binary identity settles in, so does the album emerge into existence in its post-human form. Fountain oscillates with both rich harmonic atmospheres, such as on 'Tendril', as well as primeval pulsations, à la 'Gossip'. – LS
---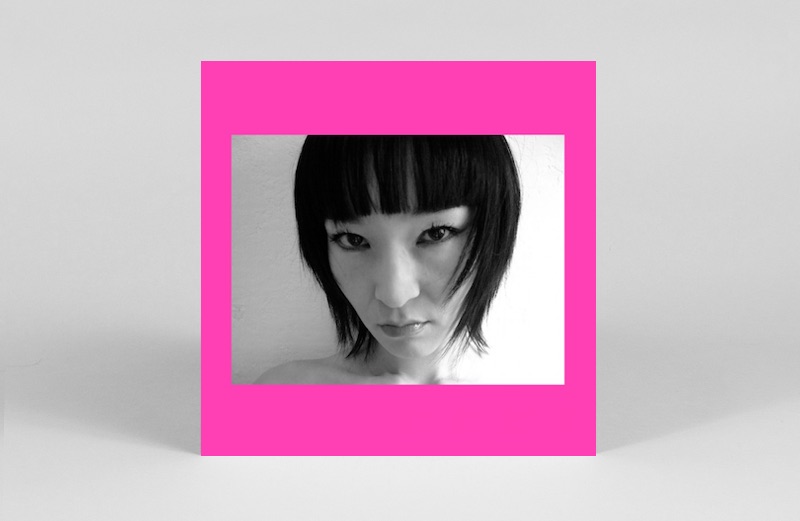 Mutsumi
Mutsumi
(Utter)
Mutsumi's self-titled LP gets its first vinyl outing on Utter. Like some kind of inter-dimensional sonic video game character, protagonist Mu dabbles in hip-hop, country, thrash metal, post-punk, house and disco at the hands of producer Maurice Fulton. (It sounds like it shouldn't work, but it does.) A trip in every sense, the album even throws in signature Fulton burners to fly your nocturnal flag to. – GH