Published on
June 11, 2021
Category
Features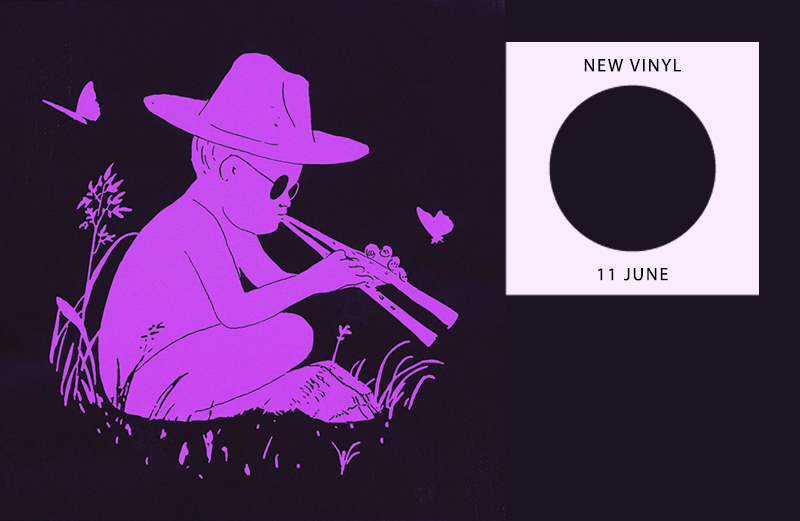 Danish future jazz, Colombian cumbia pep, German sunshine house, and more.
This week's rundown is by Vinyl Factory's Gabriela Helfet and Lazlo Rugoff, alongside Alice Whittington, James Hammond, and Emily Hill.
---
LPs
---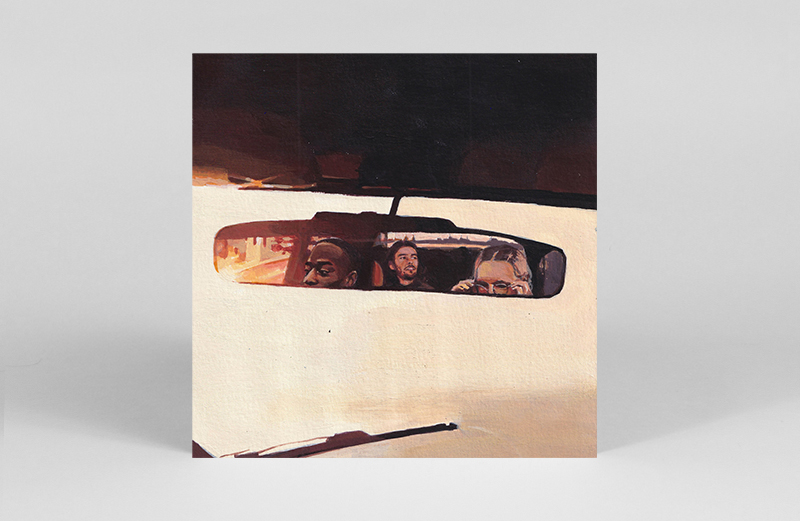 Athletic Progression
(Touching Bass)
Danish/Tanzanian future jazz trio Athletic Progression unveil their latest album on London imprint Touching Bass. Described by the label as as 'a celebration of freedom and spontaneity', the album pairs boom bap-nodding, percussive sensibilities with kaleidoscopic, jazz-funk-fuelled keyboard flourishes. As with all of Touching Bass' releases thus far, result is a record that is distinctly alive in spirit, leaving you expectantly waiting for the day when you can see the group perform in 3D. – GH
---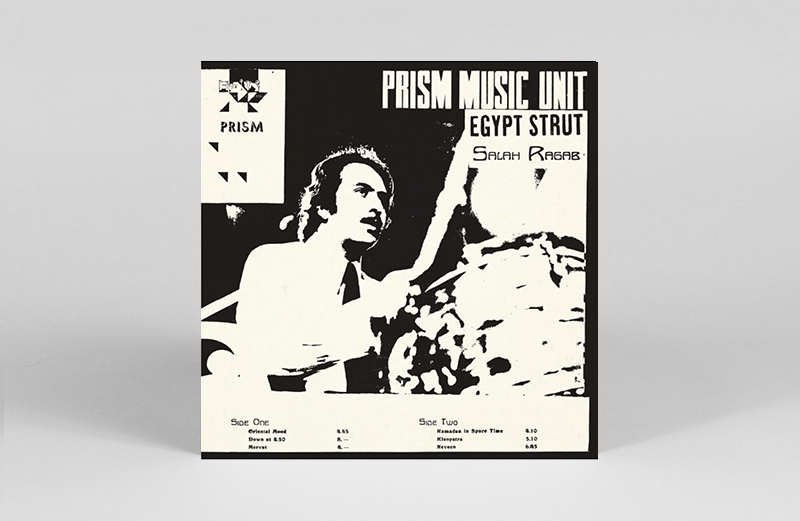 Salah Ragab & Cairo Jazz Band
Egypt Strut
(Strut)
Originally released in 1973, Salah Ragab & Cairo Jazz Band's Egypt Strut is an absolute blinder of a reissue album. It's hard not to want to get up and dance when you listen to it. But if you are confined to a desk: let's just say my toes are tapping wildly to the irresistibly hypnotic rhythms and spiritual clapping. Imagine an African American jazz big band put through a pentatonic blender with Egyptian, Islamic, and even Latin styles, producing a heady concoction of sounds. It's a magical musical elixir that will whisk you away to a wild celebration in an ancient desert, thick with the scent of oud and myrrh. – AW
---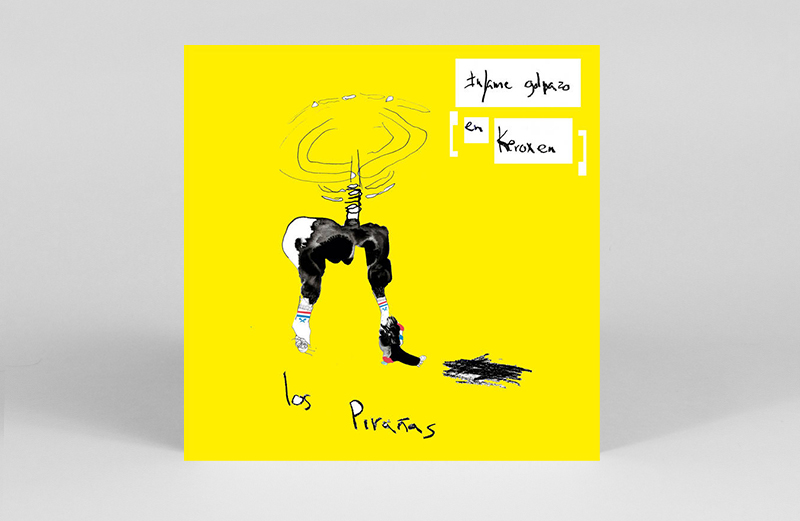 Los Pirañas
Infame Golpazo en Keroxen
(Discrepant/ Keroxen)
Approaching the idea of a 'best of' collection as inspiration to reformulate some staples of their repertoire, Golpame en Keroxen finds Los Pirañas recording live in a disused gasoline tank alongside a brass section from Santa Cruz de Tenerife. Maintaining the vitality of the Colombian group's live shows, this set-list approach provides a remarkable cross section of their slanted take on cumbia, taking tracks from across ten years of recorded output and re-injecting them with a sense of continuity and further collaboration. – JH
---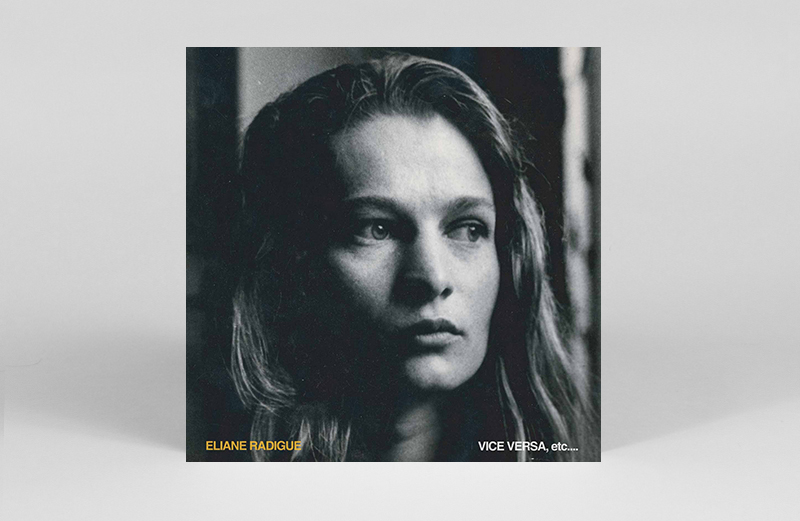 Éliane Radigue
Vice – Versa, Etc.
(IMPREC)
Across her over 50 year career — which began under the tutelage of Pierre Schaeffer and Pierre Henry — Éliane Radigue's has dived into the hidden textures and behaviors of sound, a practice that shines through on Vice – Versa, Etc.. Originally composed as a sound installation for a show at Parisian gallery Lara Vincy, Radigue used feedback loops from multiple tape machines to craft the piece's undulating drone scapes. — LR
---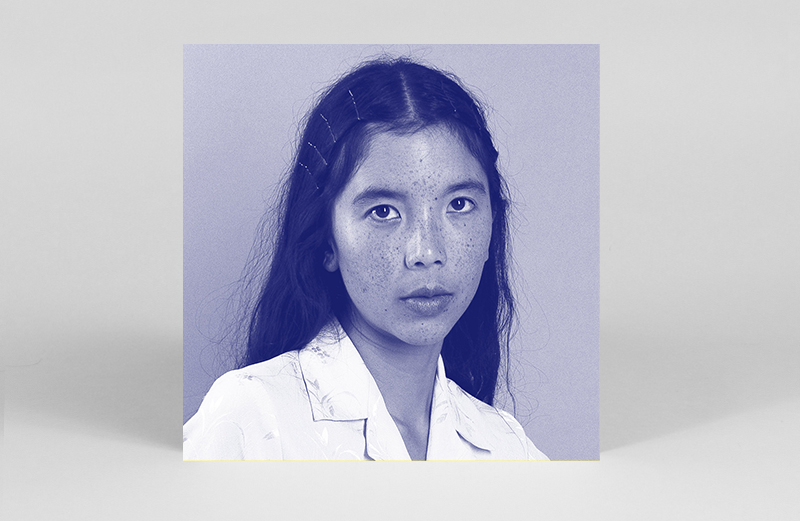 Ana Roxanne
~~~
(Leaving Records)
Originally released on cassette during 2019, Ana Roxanne's ~~~ album gets a welcome vinyl re-press courtesy of Leaving Records. Though it takes inspiration from the San Francisco Bay Area, ~~~ is also imbued with a distinctly weightless, placeless quality: too celestial to be tied down to any one locale. Using a combination of field recordings, hushed vocals and ambient, ~~~ exists as a deeply personal — and eternally soothing — record. — LR
---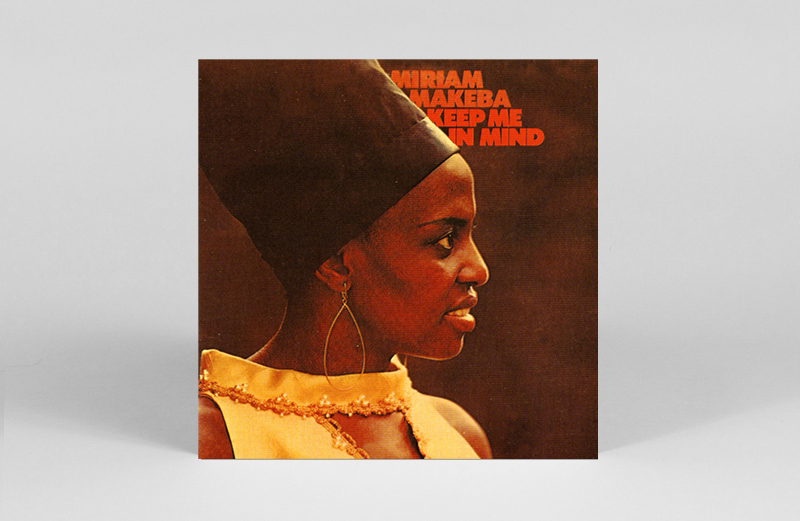 Miriam Makeba
Keep Me In Mind
(Strut)
Strut reissue Miriam Makeba's last album on Reprise, Keep Me In Mind. The album has been lovingly remastered from the original LP tapes, which were recorded in 1970 after Reprise had terminated her contract amidst the growing harassment Makeba faced from the FBI. The sound reflects the changing political atmosphere in America, with all ten songs carrying a raw weight, its emotions ranging from passion to despair – yet the promise of hope glimmers through. 'I Shall Sing' is a passionate cry for us to continue on despite the barriers we face, whilst 'Measure the Valleys inspires reflection and introspection. – EH
---
Singles
---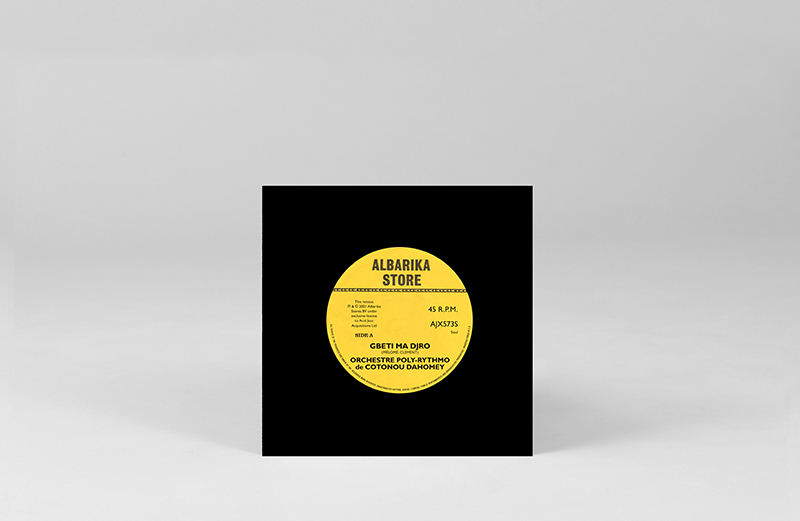 Orchestre Poly Rythmo de Cotonou Dahomey
' Gbeti Ma Djro'
(Acid Jazz)
If you aren't familiar with Benin's musical royalty, Orchestre Poly Rythmo de Cotonou Dahomey (a.k.a. T.P. Orchestre Poly-Rythmo), then this is a perfect introduction. Both tracks are lifted from their self-titled 1972 album on legendary record label Albarika Store, which released some of the most influential records in '70s-'80s West Africa. The A-side is a generous slice of full pelt Afro-psych-funk, complete with Hendrix-style wails. On the B-side, 'Angelina II' on dials the tempo and intensity down with a bright pachanga groove – a Latin style originally from Cuba. Both of these tracks were fully remastered from the original tape, showing how much care has been put into this reissue. – AW
---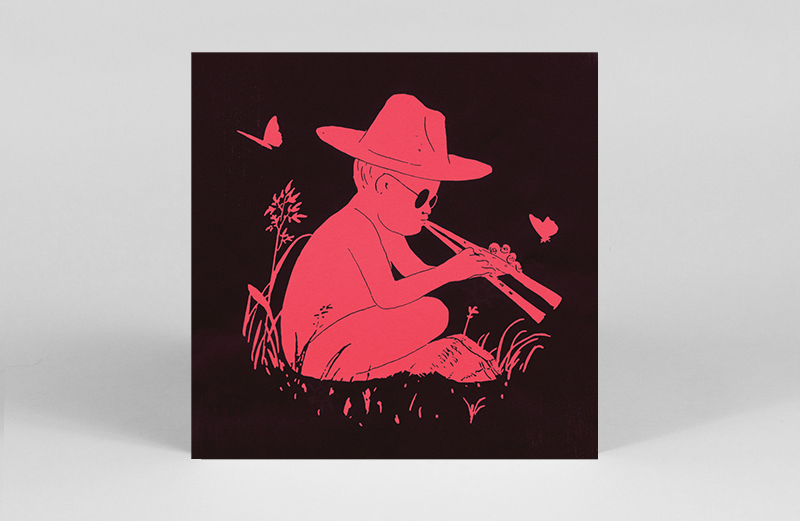 Superpitcher
Lonely Lover
(Studio Barnhus)
Serving up heartrending, summer-ready house bubblers, Superpitcher returns to Studio Barnhus with Lonely Lover. Title track 'Lonely Lover' is a sunset roller with a woozy, dubbed-out vocal hook that seeps into your head thanks to its strings. However, B-side 'Smile It's A New Day' is the star of the show. Blipping percussive tonks with a teased out strings that descend into just the right amount kind of theremin-esque wonkiness to whirl you into a state of pure heatwave bliss. – GH
---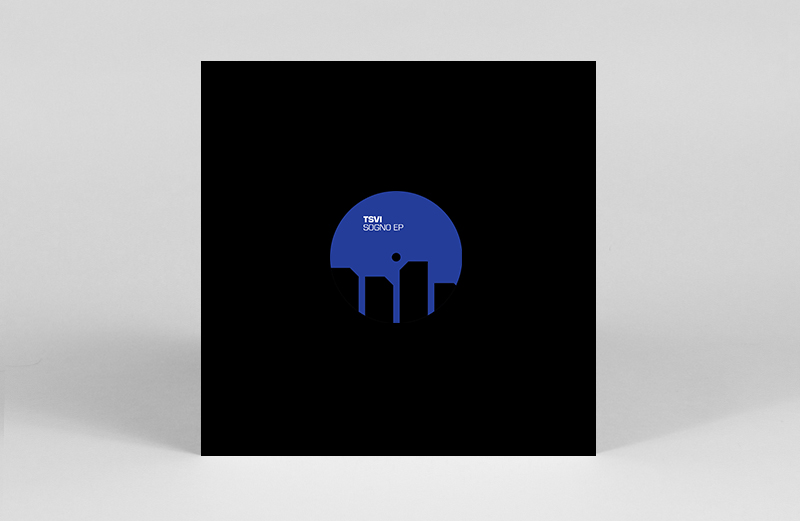 TSVI
Sogno
(Nervous Horizon)
Nervous Horizon continues its winning streak with co-label founder TSVI, who steps up for a deep dive through all levels of the subconscious. Sogno – which means 'dream' in Italian – is a six track, intimate excavation into the corners of our minds. Hypnotic rhythms are woven through intricate percussion that incorporates spoken word, elements of dancehall, and the wider spectrum of bass music. Twisted energies permeate through 'Modulatrum', where there is a conspicuous absence of melody – warped beats clatter in crafted structures to create obscure alternative atmospheres. This is a voyage into the precious moments of escapism. – EH
---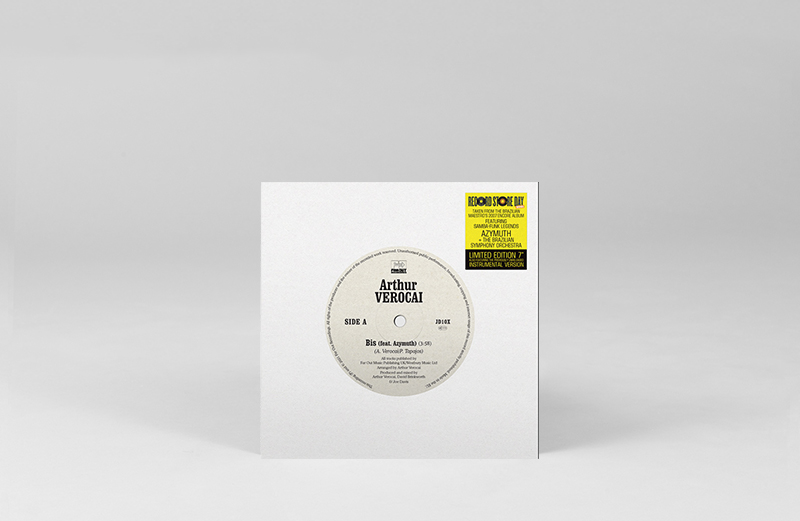 Arthur Verocai
Bis
(Far Out Recordings)
With fellow Brazilian luminaries such as Azymuth, Ivan Conti and Ivan Lins along for the ride, 2007's Encore marked Arthur Verocai's return to the studio under his own name. The long gestating follow-up to his much-cherished eponymous LP from 1972, Encore provided a second love affair for those drawn into Verocai's laid-back compositions. Considering that initial vinyl copies of ebullient lead single Bis disappeared in a flash, the first drop of this summer's Record Store Day presents a timely opportunity for a second run, and a variation that features a previously unheard instrumental on the flipside. – JH