Published on
September 13, 2012
Category
Vinyl Factory Events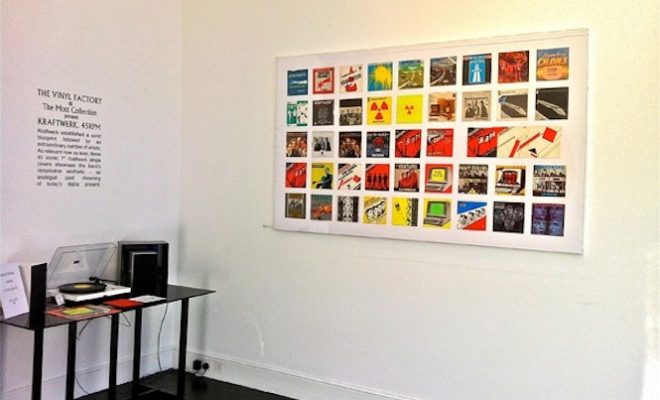 The Vinyl Factory have collaborated with The Mott Collection to present a new exhibitionand limited edition book showcasing 45 iconic 7" Kraftwerk single covers that reflect the band's remarkable aesthetic – an analogue past dreaming of today's digital present. The exhibition will run from 13th September – 5th October 2012 at The Vinyl Factory gallery, Chelsea.
In celebration of the show, The Vinyl Factory has created a commemorative book. Limited to 300 copies worldwide, this catalogue showcases 45 iconic Kraftwerk singles, and includes an essay by collector Toby Mott and an exclusive 7" single of a rare Kraftwerk interview.
For more information or to purchase a limited edition screen print or catalogue, visit our shop.