Published on
December 20, 2013
Category
Vinyl Factory Events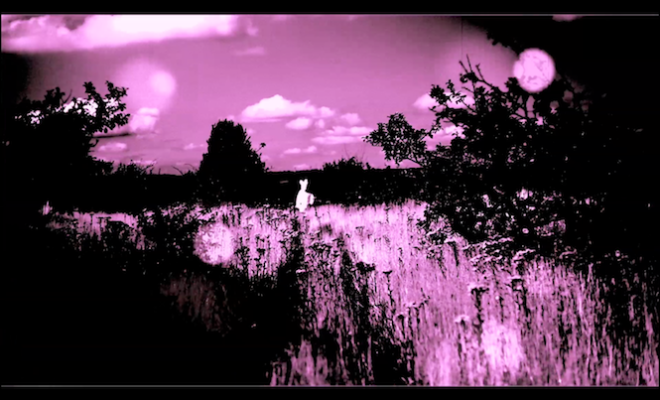 Chapman bro to consolidates strong end to 2013 with audio/visual show at Club Transmediale in early 2014.
Berlin's annual contemporary and electronic art and music festival CTM have announced that Dinos Chapman is to perform his audio/visual Luftbobler show at the ten day event in January 2014. Joining UK producers James Holden, Actress (who has previously remixed Chapman's work) and Boddika, as well as a raft of established 'local' faces like Mark Ernestus, Moritz Von Oswald and Marcel Dettmann, Chapman will continue build on his growing reputation as a techno producer with an arresting live set up, augmented by a series of custom-directed films.
As outlined by the festival, the theme for 2014 will be 'Dis Continuity' which "focuses on revealing hidden connections between past and present musical movements, reconstructing forgotten achievements, and strengthening exchanges between the worlds of DIY pop culture and academic research". Featuring over 150 performances, concerts and installations, split across the city's iconic industrial arts venues including Berghain, Stattbad and Kunsthraum Bethanien CTM 2014 could prove to be the festival's biggest incarnation in its 15 year history.
Having performed at a string of Europe's most prestigious festivals in 2013, including Sonar, ATP and Club2Club, Dinos Chapman capped the year with follow up EP LUV2H8, building on the sound first explored on his debut LP Luftbobler, released by The Vinyl Factory earlier in the year. At CTM, he will be performing at the city's Haus Der Kulturen Der Welt on 31st January.
For more info and to purchase Luftobobler and LUV2H8, visit our shop. Click here to find out more and book tickets for CTM 2014.