Published on
November 12, 2019
Category
Features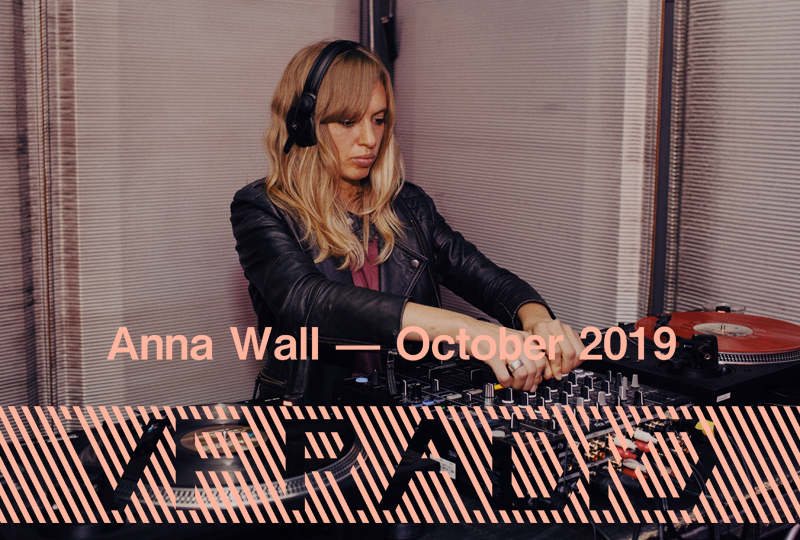 An hour spanning from ambient to dubstep and more.
The Vinyl Factory Radio is a new audio platform on VF, dedicated to sharing and discovering records from around the world through mixes, interviews and podcasts.
Initially launched within Chicago artist Theaster Gates' Black Image Corporation exhibition at 180 The Strand, this programming explores cross-cultural, artistic collaborations between the Chicago and the music scene in London.
London producer and DJ Anna Wall has been a fixture of the city's electronic scene for over 10 years.
As a newly anointed Fabric resident since early 2019, Wall regularly graces the decks of the iconic club's Room 1 with a mix of dub, house, techno, garage and more.
Her Rinse FM shows see her draw from further afield, ranging from ambient and drone to deconstructed dub and hip-hop.
Wall is also the founder of vinyl-only imprint The Bricks.
Across all of these endeavours, Wall effusively traverses genres and scenes with a deft touch, while championing inclusivity in everything she does.
This is Anna Wall.
Tracklist
1. Gigi Masin – The Word Love [Music From Memory]
2. Alex Kassian – Birds of Bahia [Utopia]
3. Aboutface – 16°45'37.0″N 92°43'20.6″W [Coordinates]
4. Huerco S – A Sea of Love [Probito]
5. Ex-t – Paraworld [1080p]
6. Laurel Halo – Raw [Latency]
7. Agnes Obel – Stretch Your Eyes [Phonica Records Special Editions]
8. The Golden Filter – New Politik [4GN3S]
9. Arcasenal – Raccoons [Finale Sessions]
10. Burial – Etched Headplate [Hyper Dub]
11. Matti Bye – Loneliness of Earth [Tona Serenad]