William Kentridge, Philip Miller & Thuthuka Sibisi.
KABOOM! [Signed Artist Edition with Print]
The Vinyl Factory
SOLD OUT
Out of stock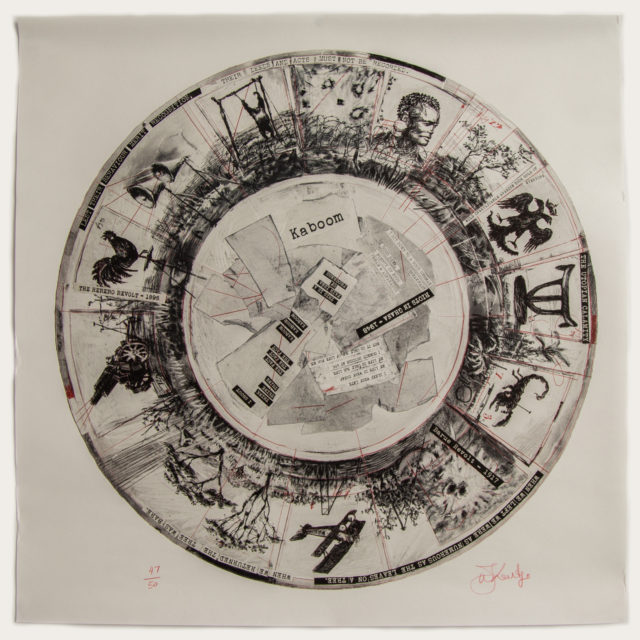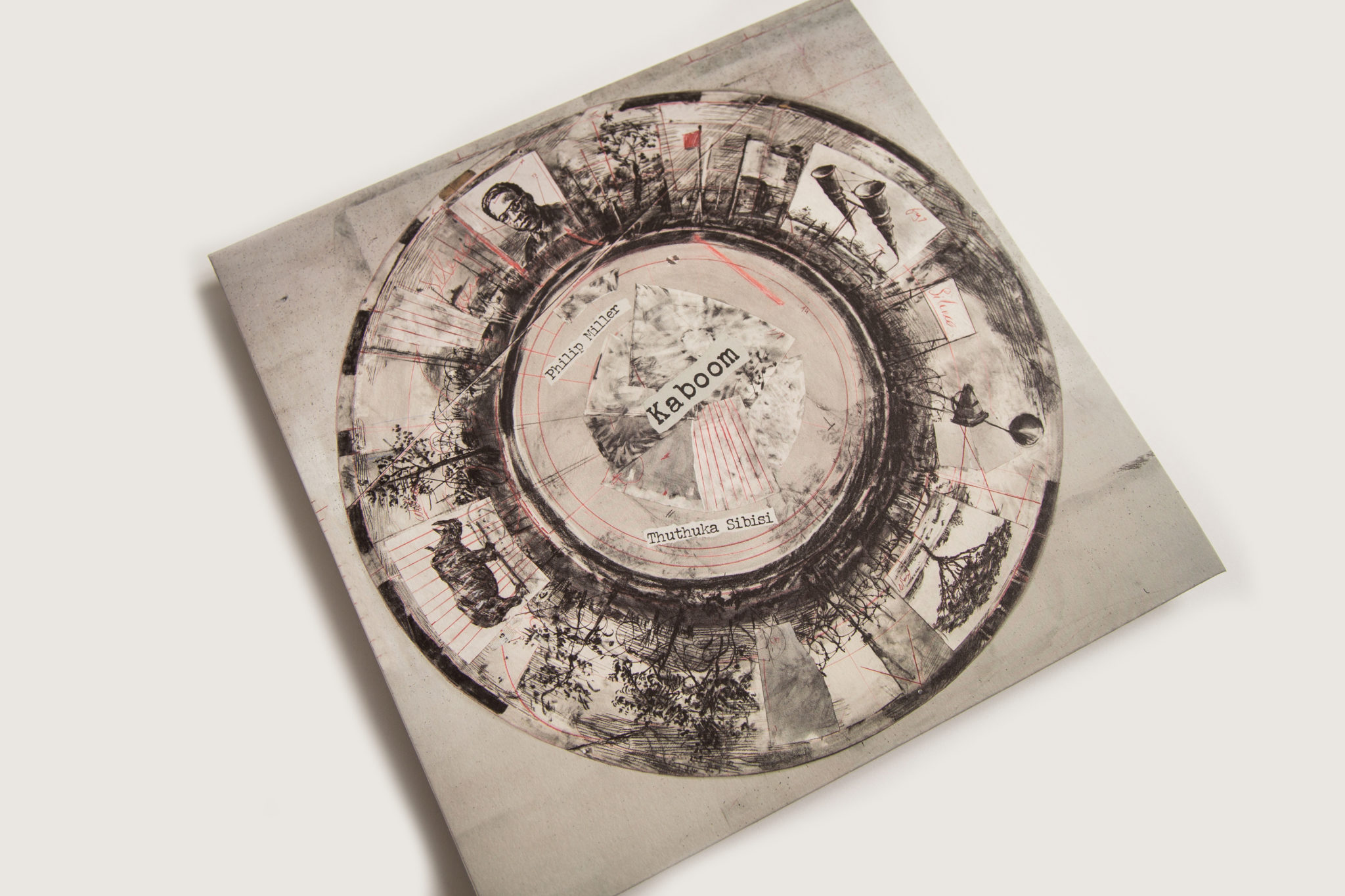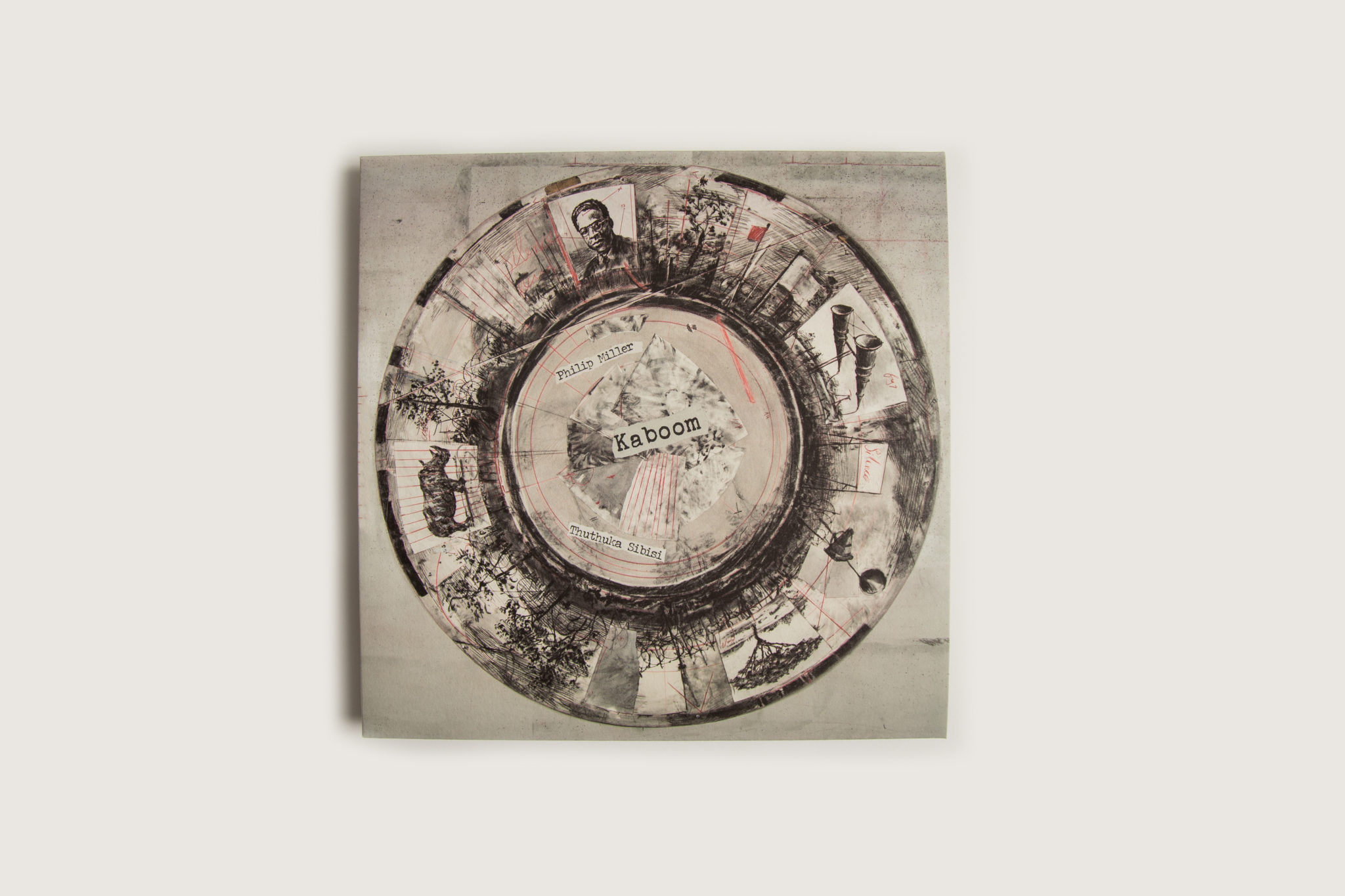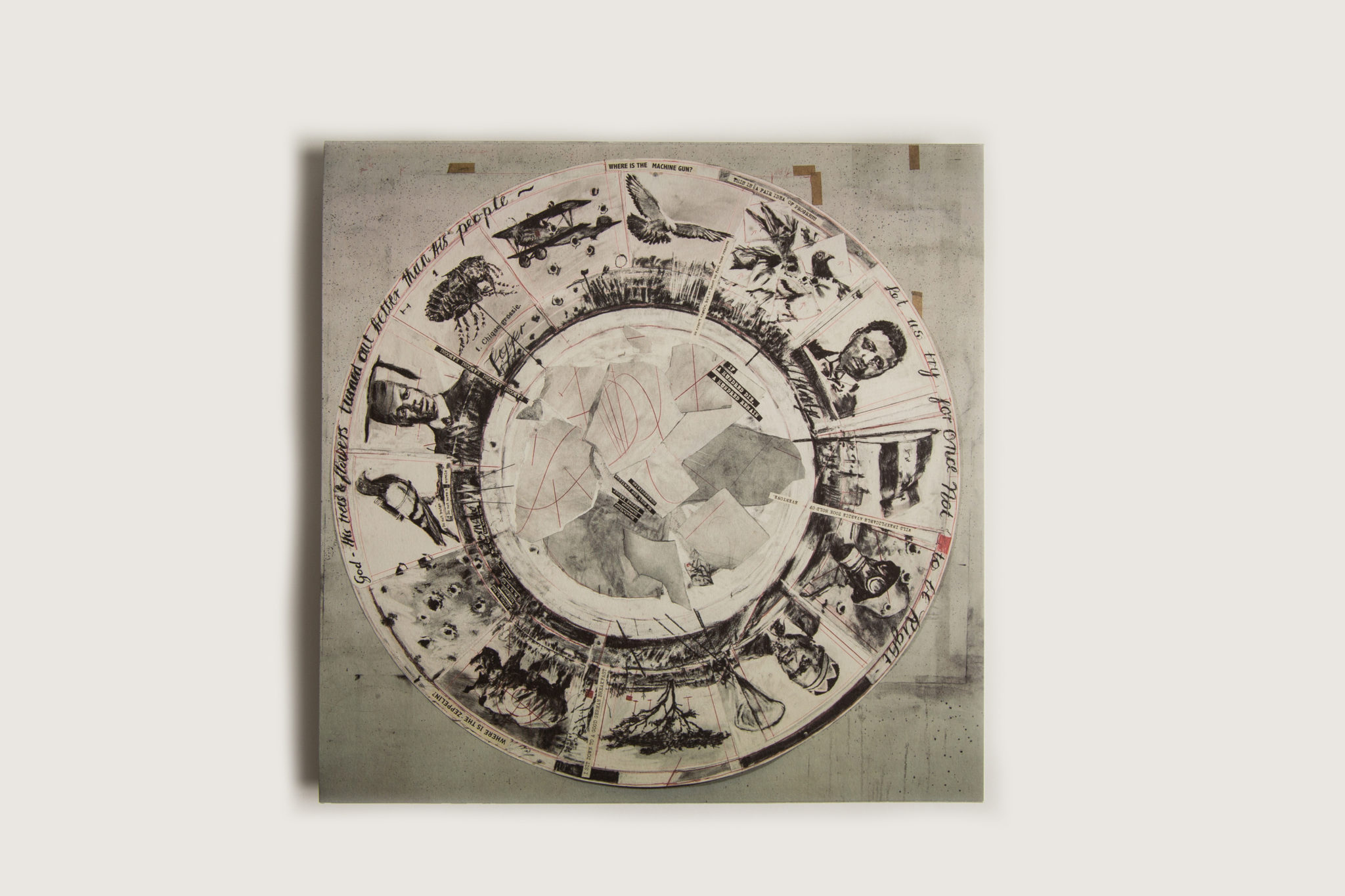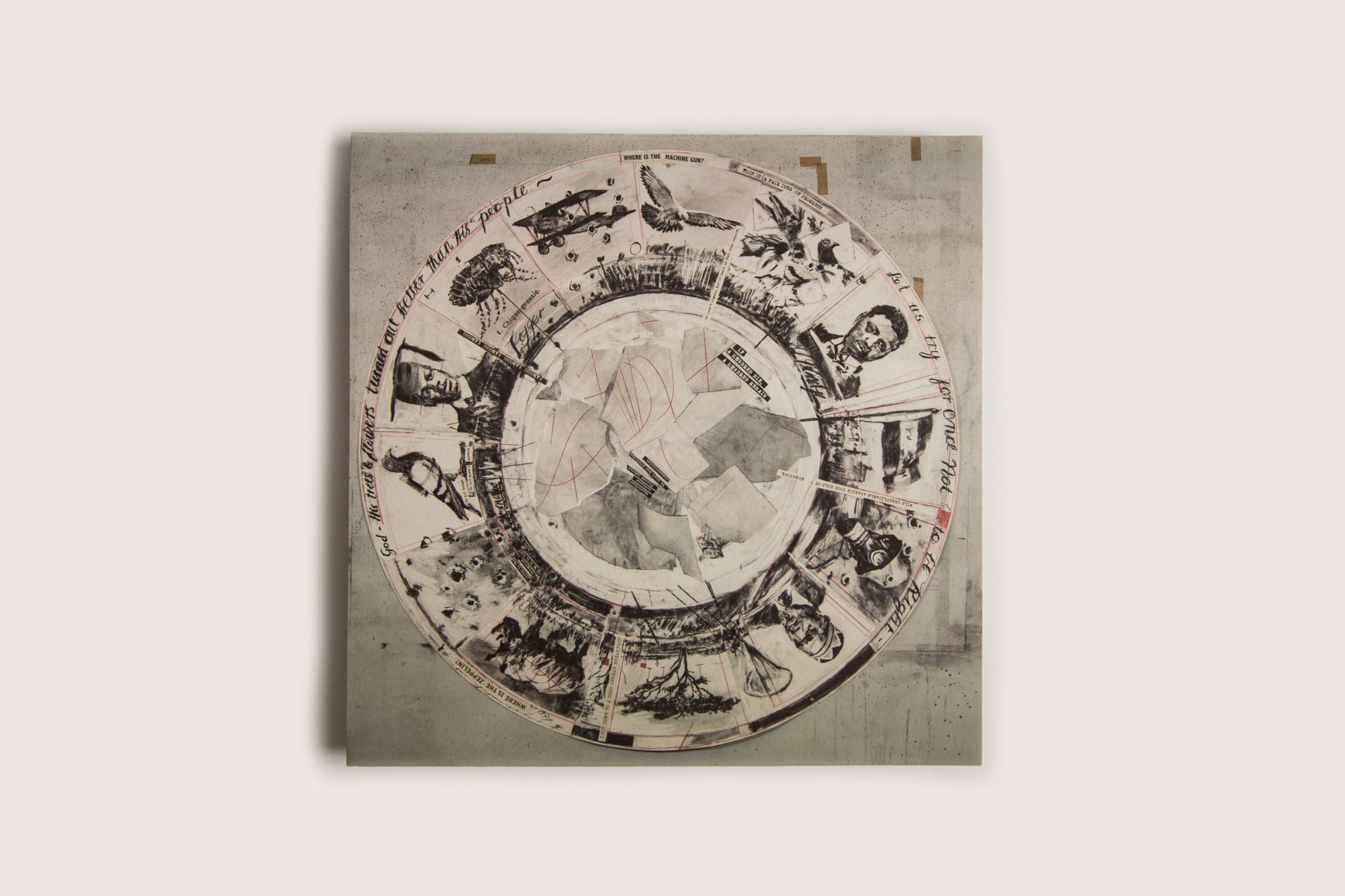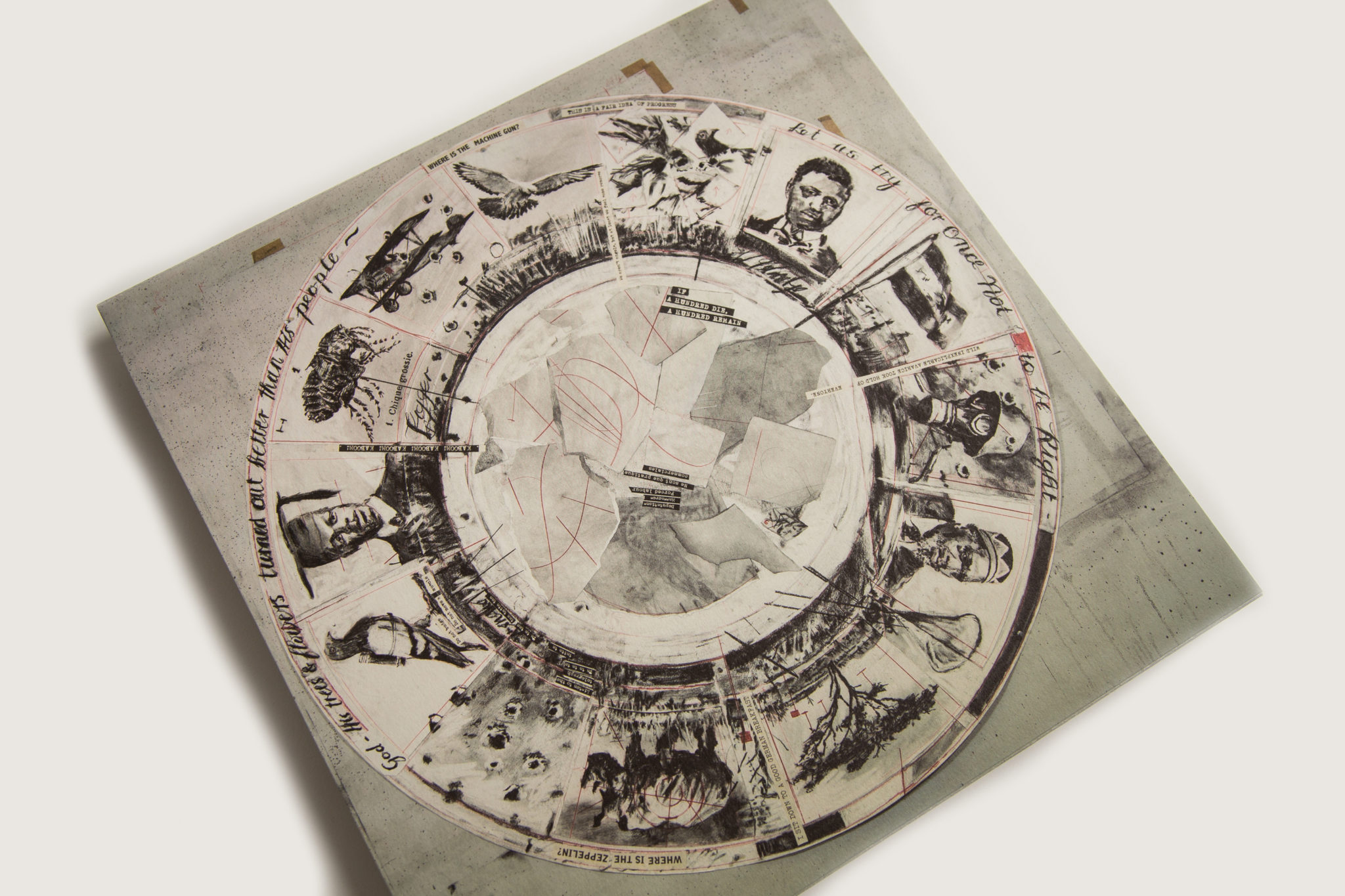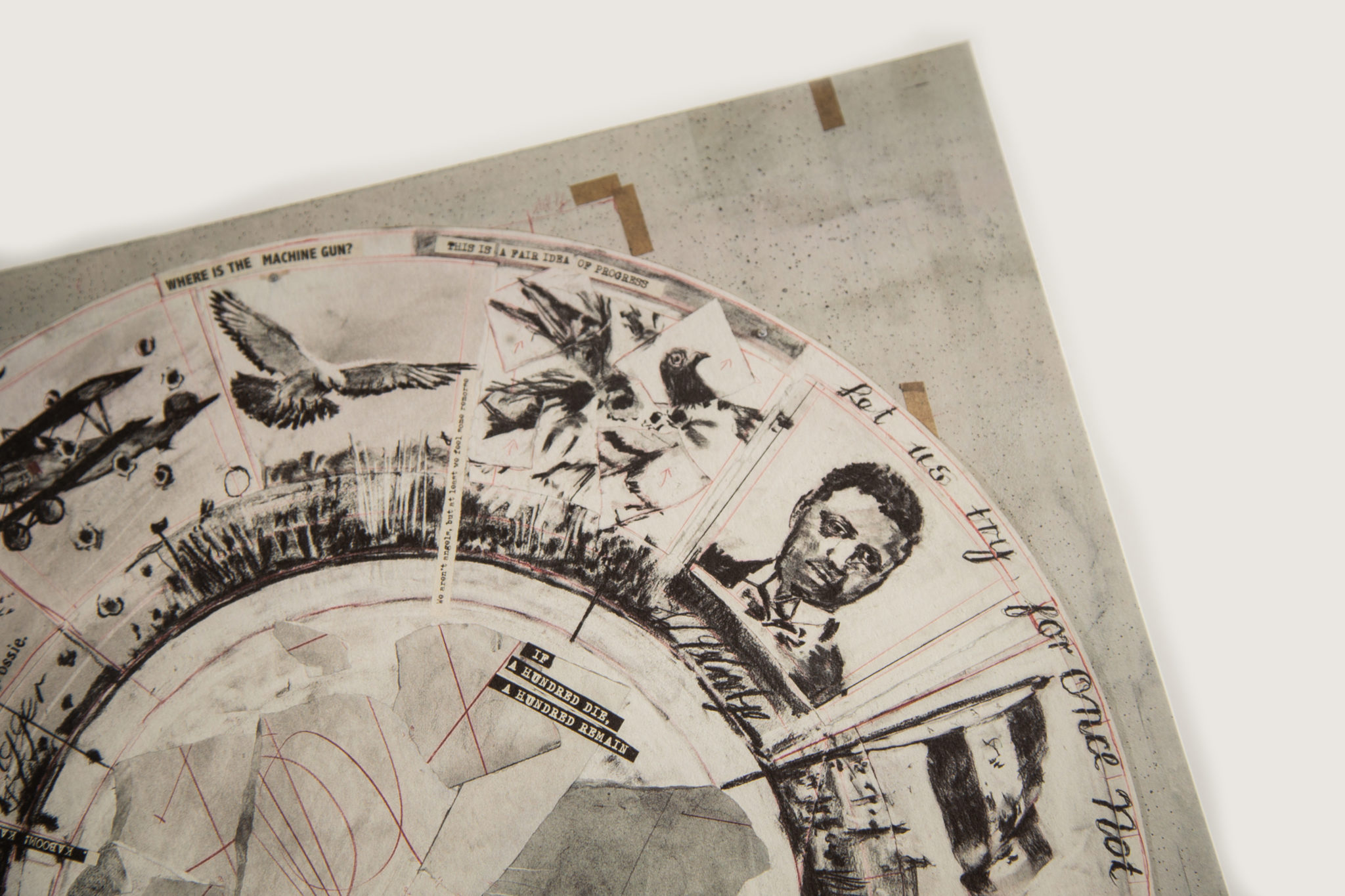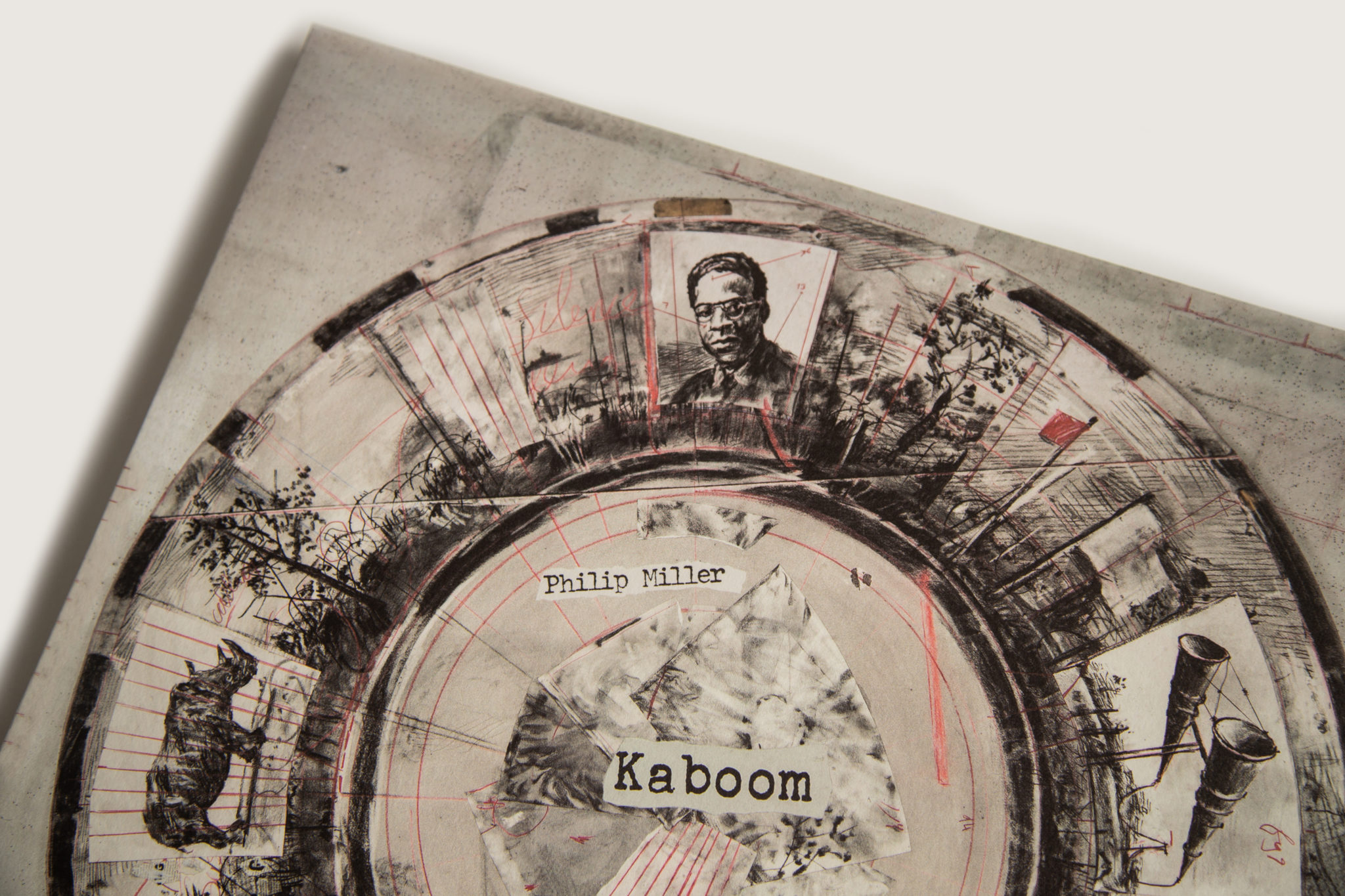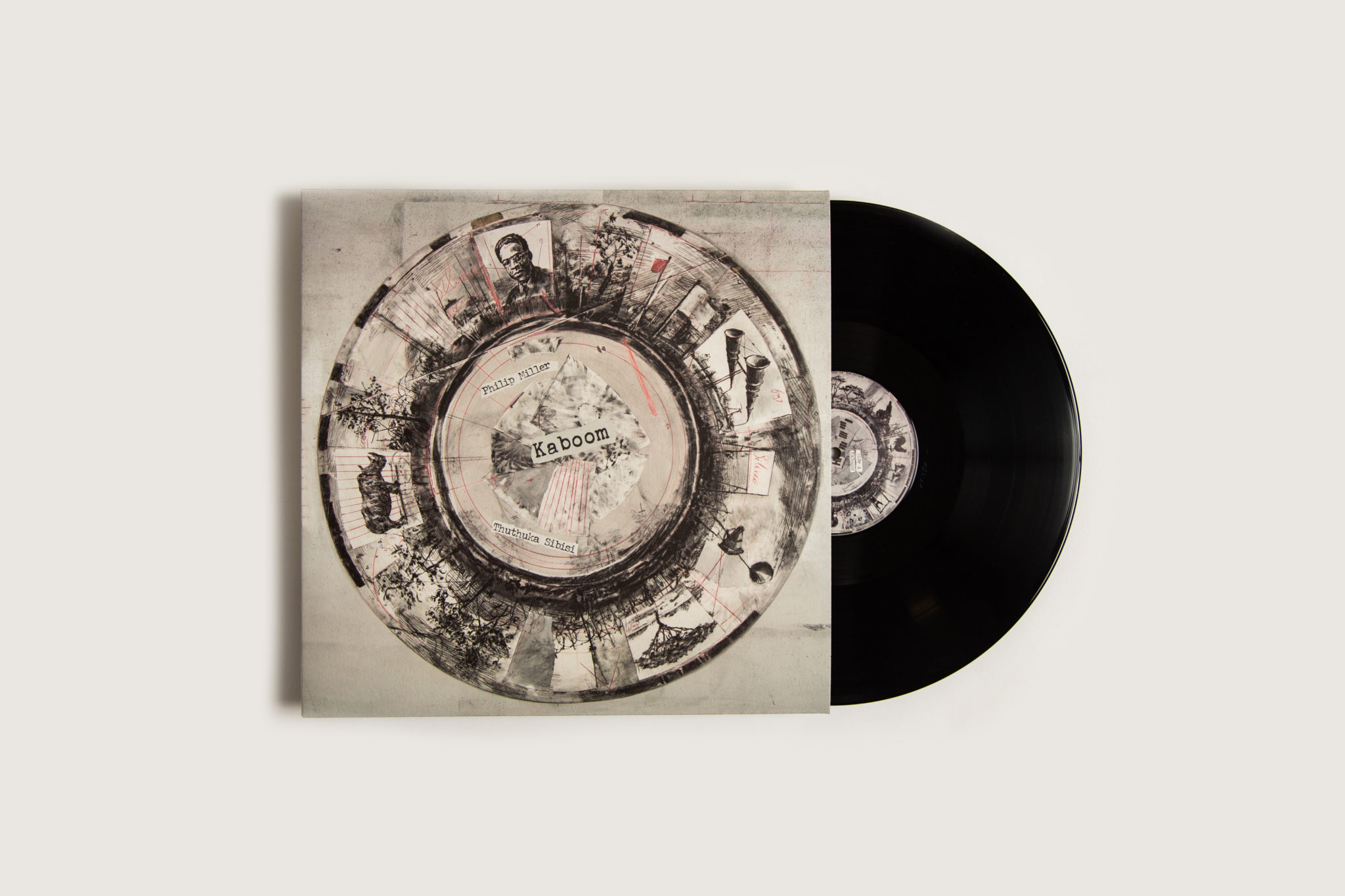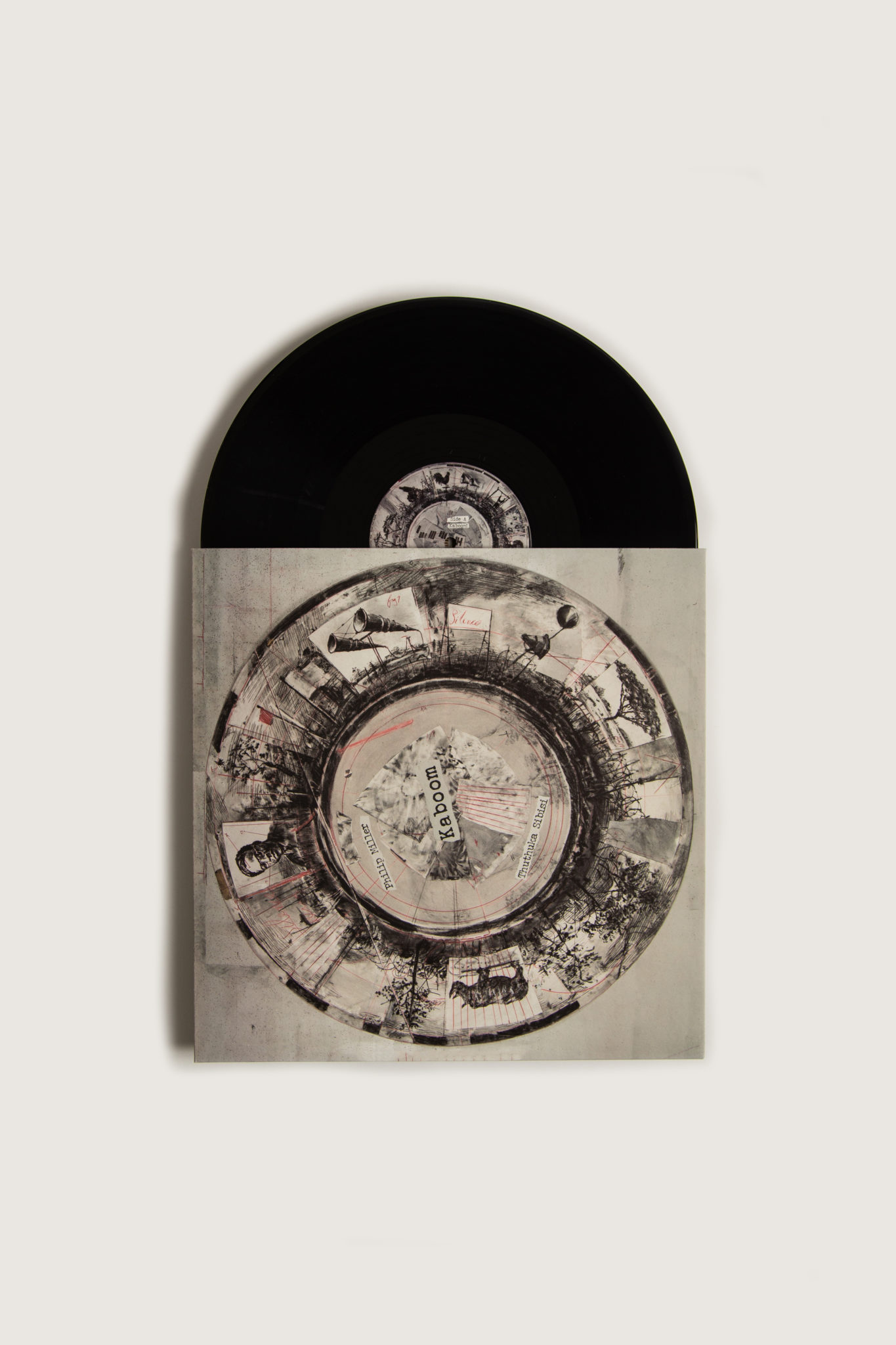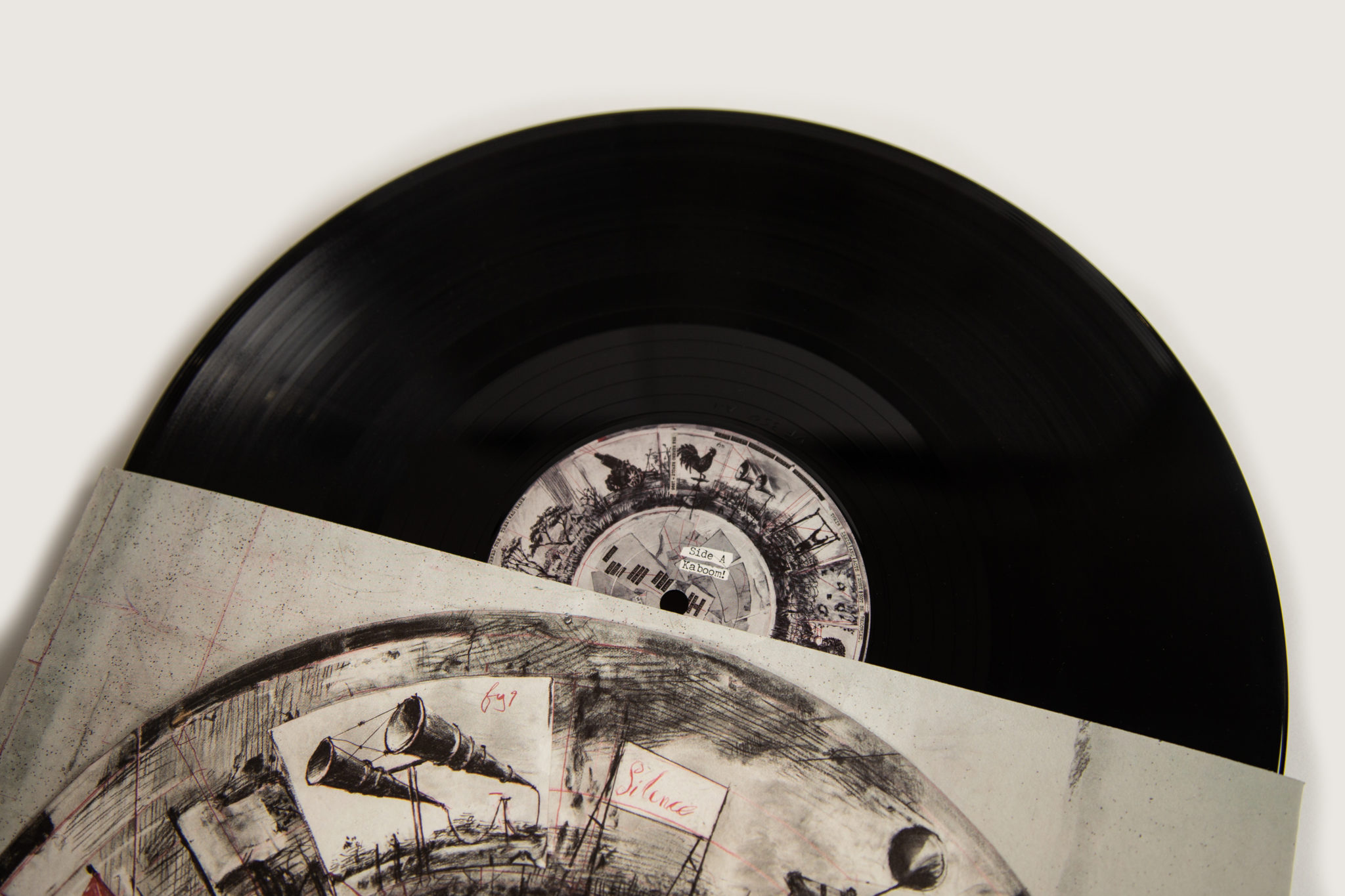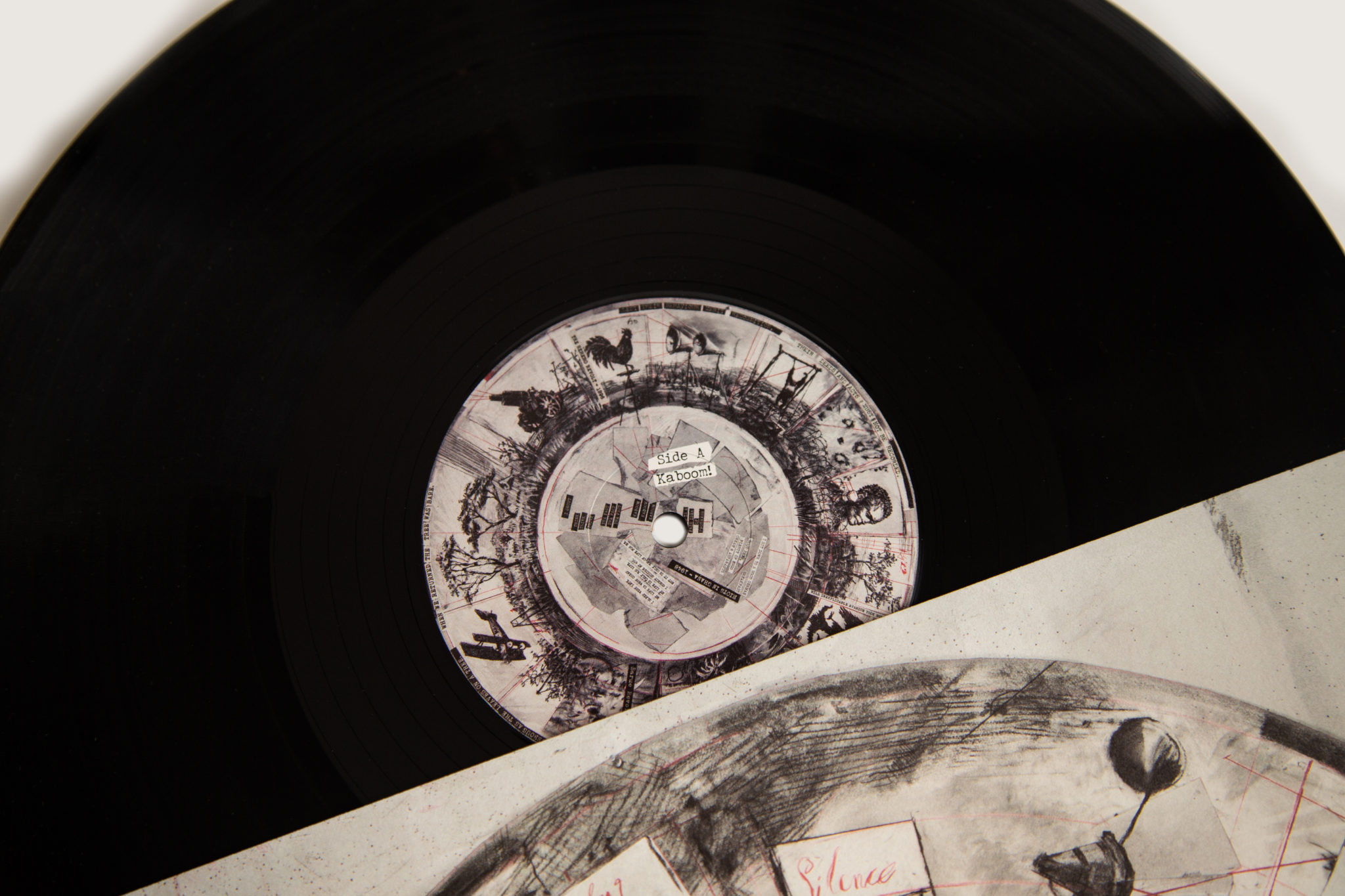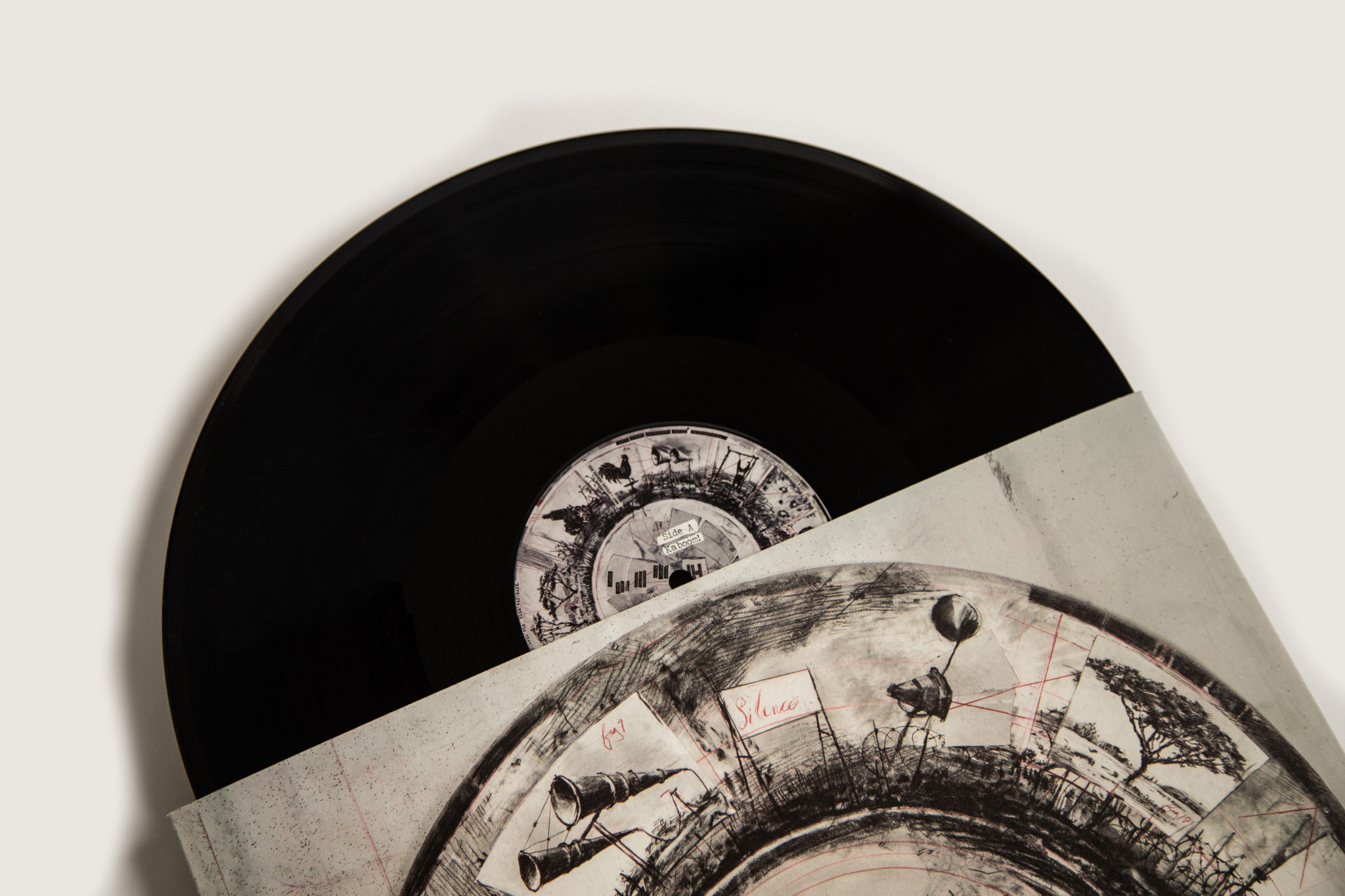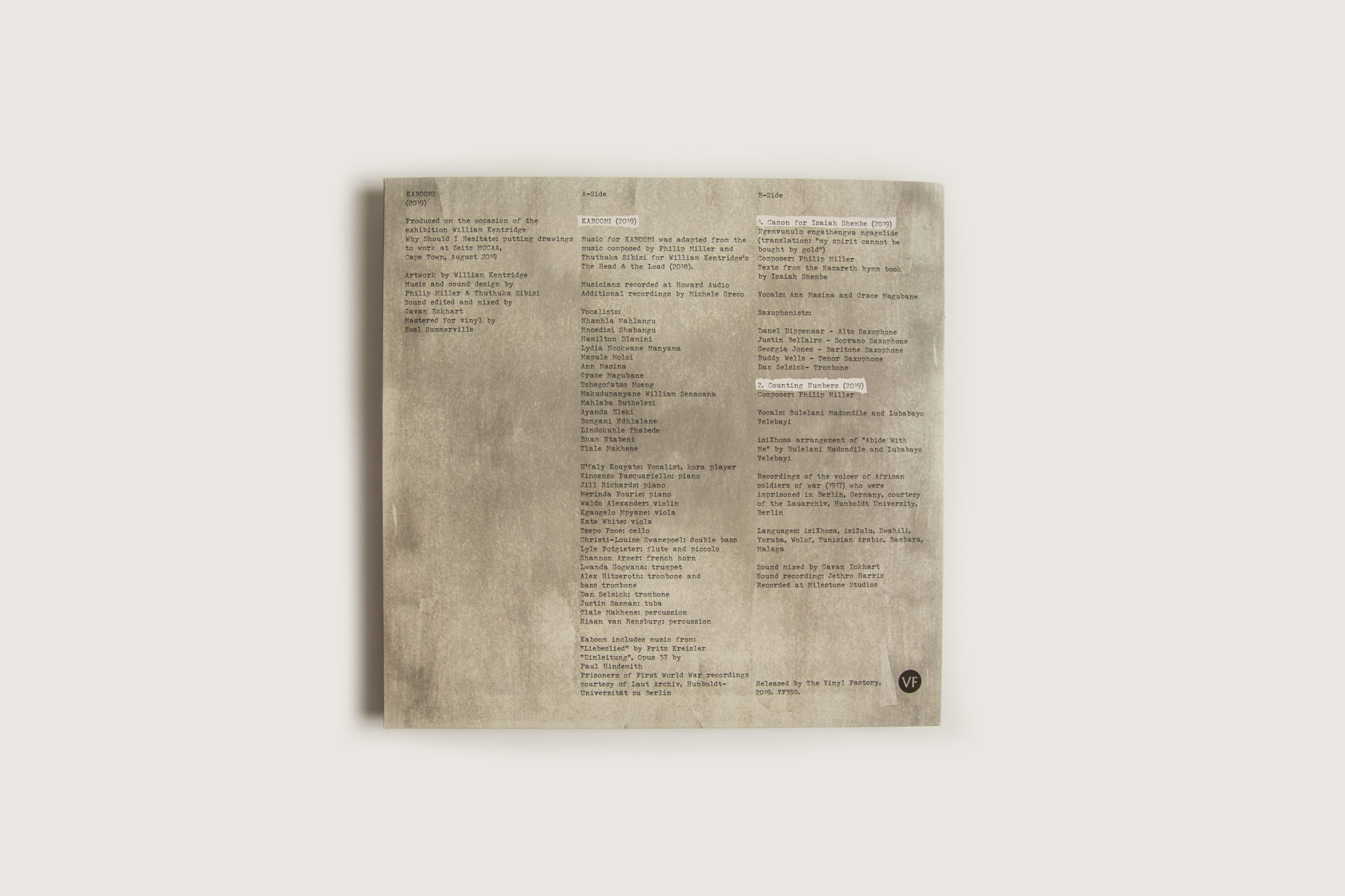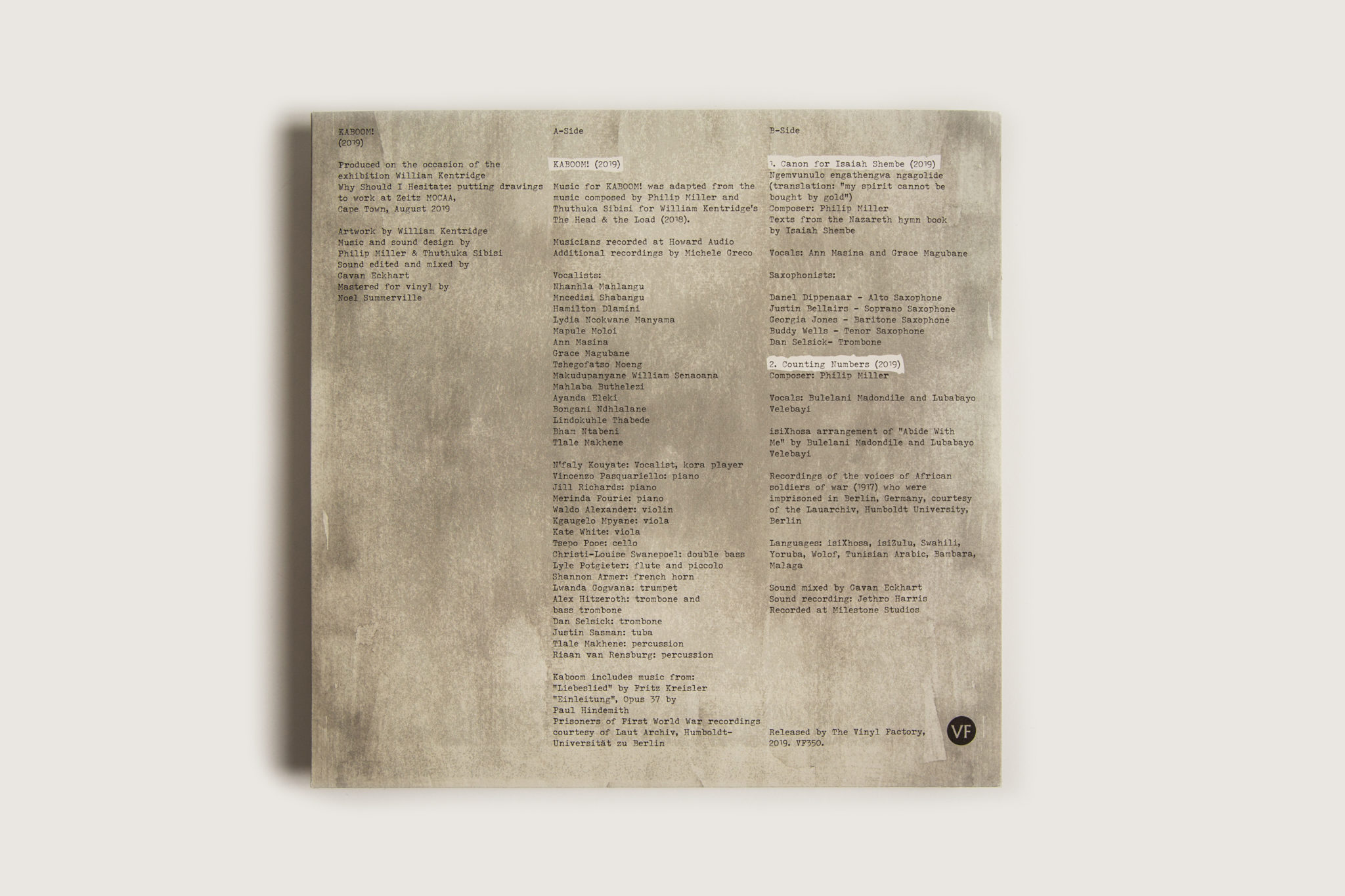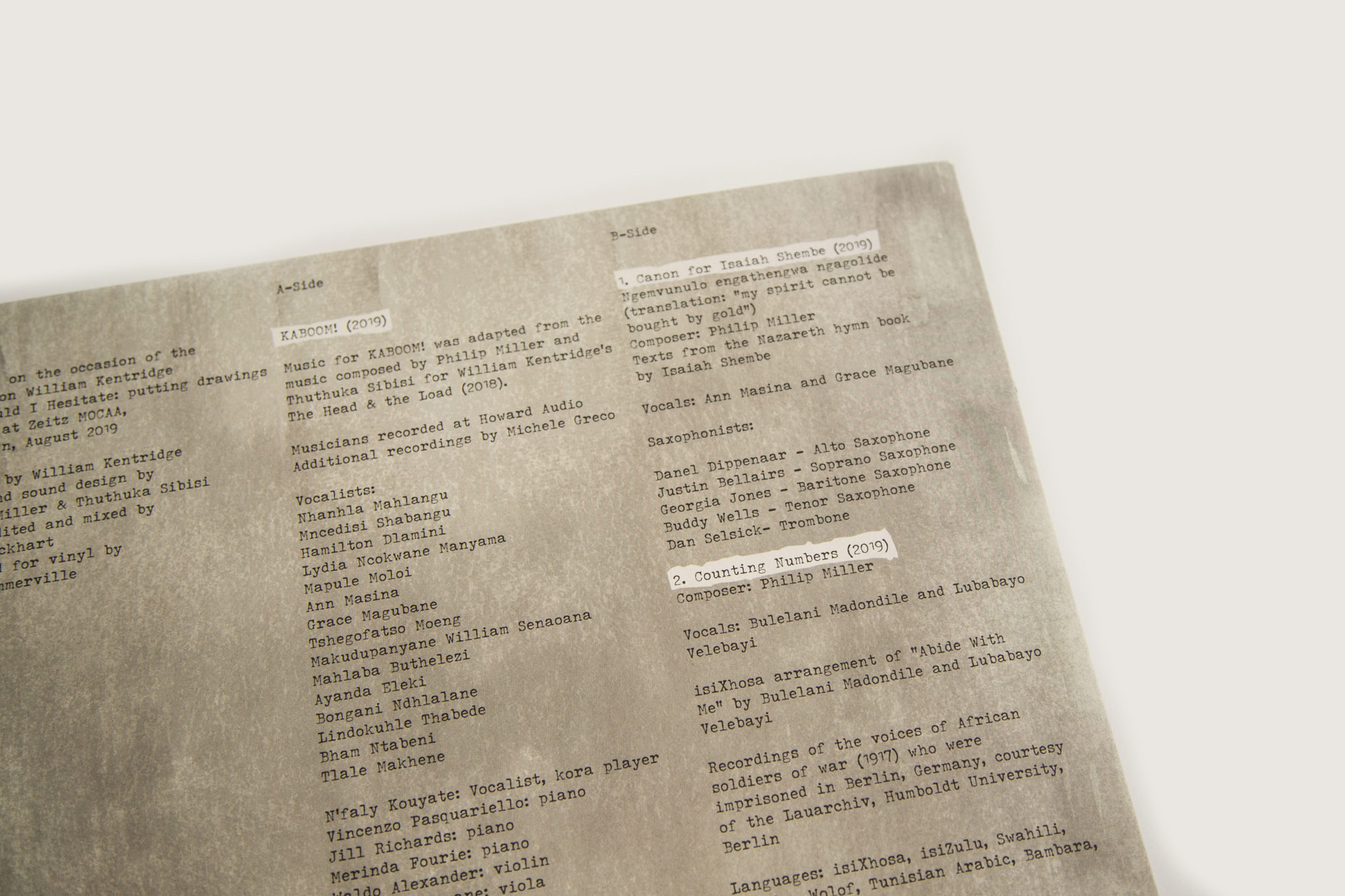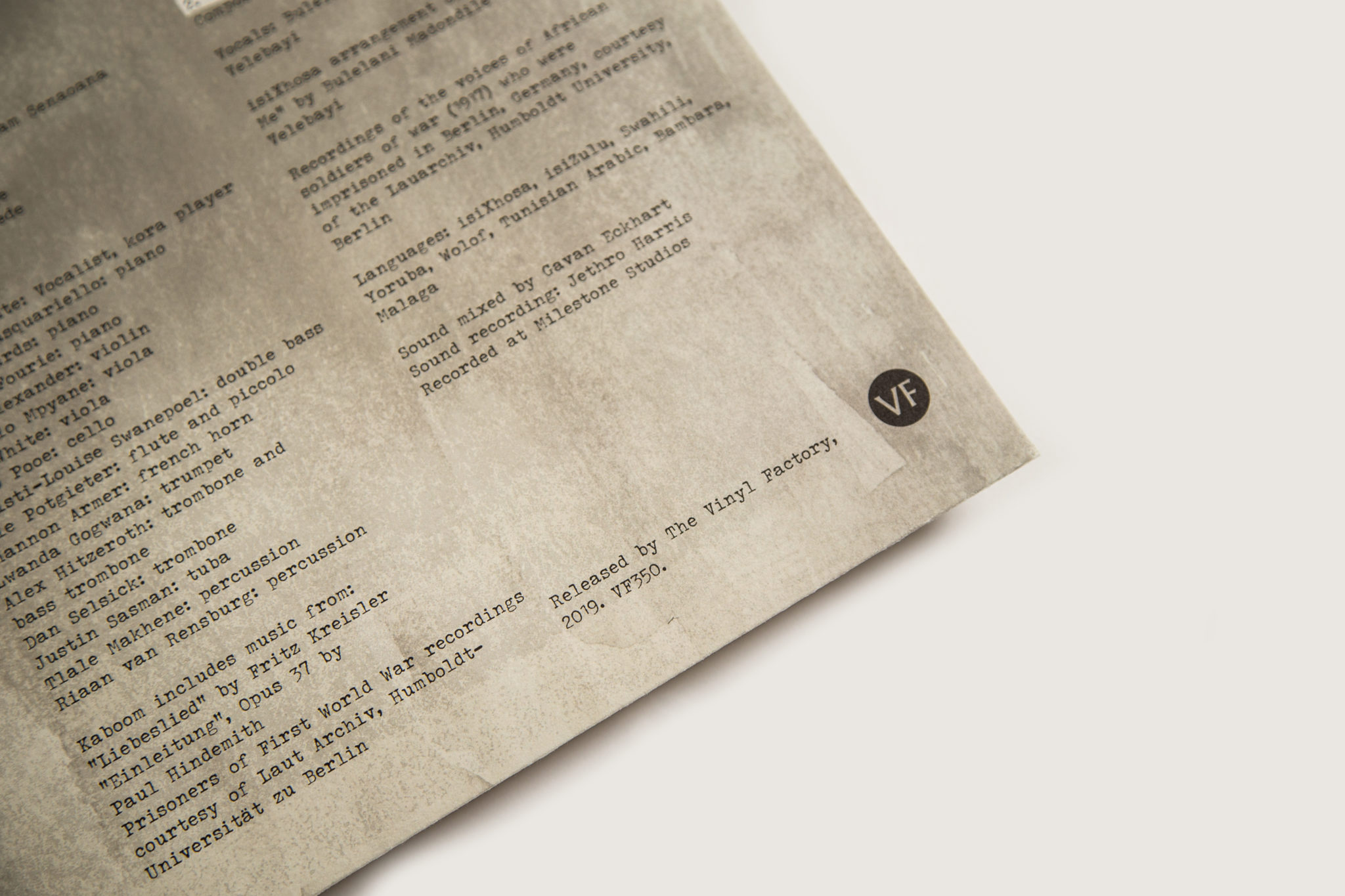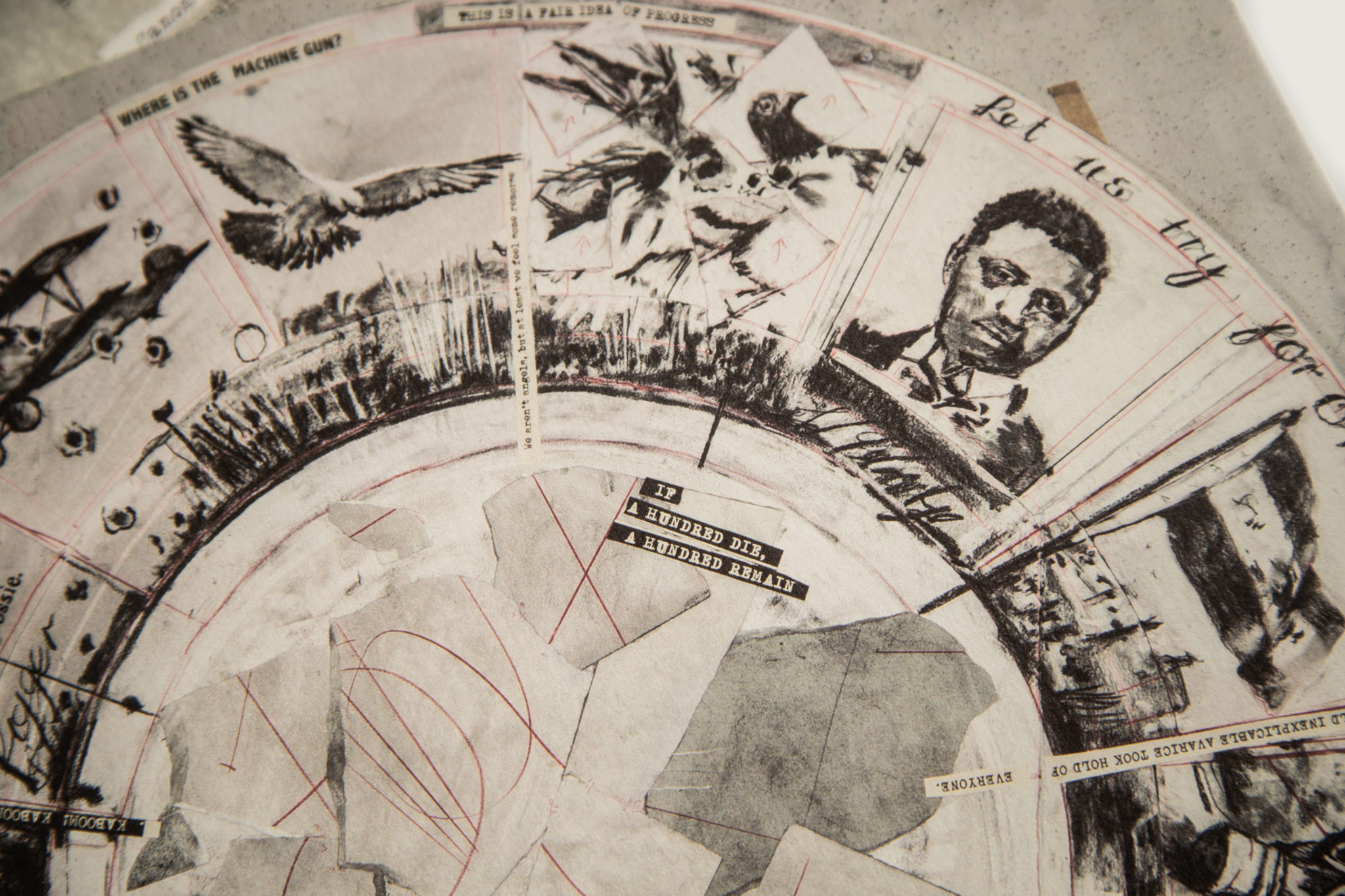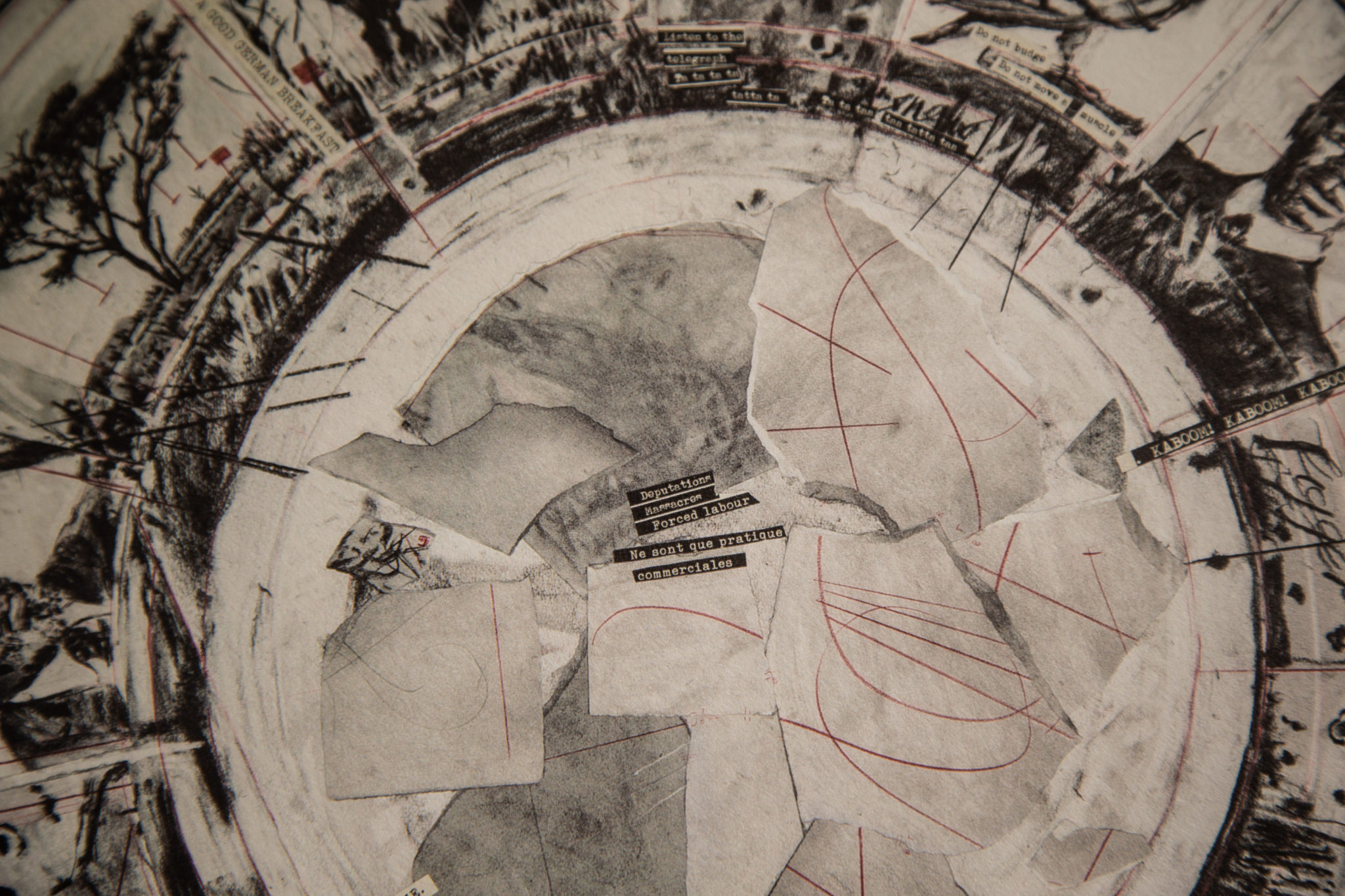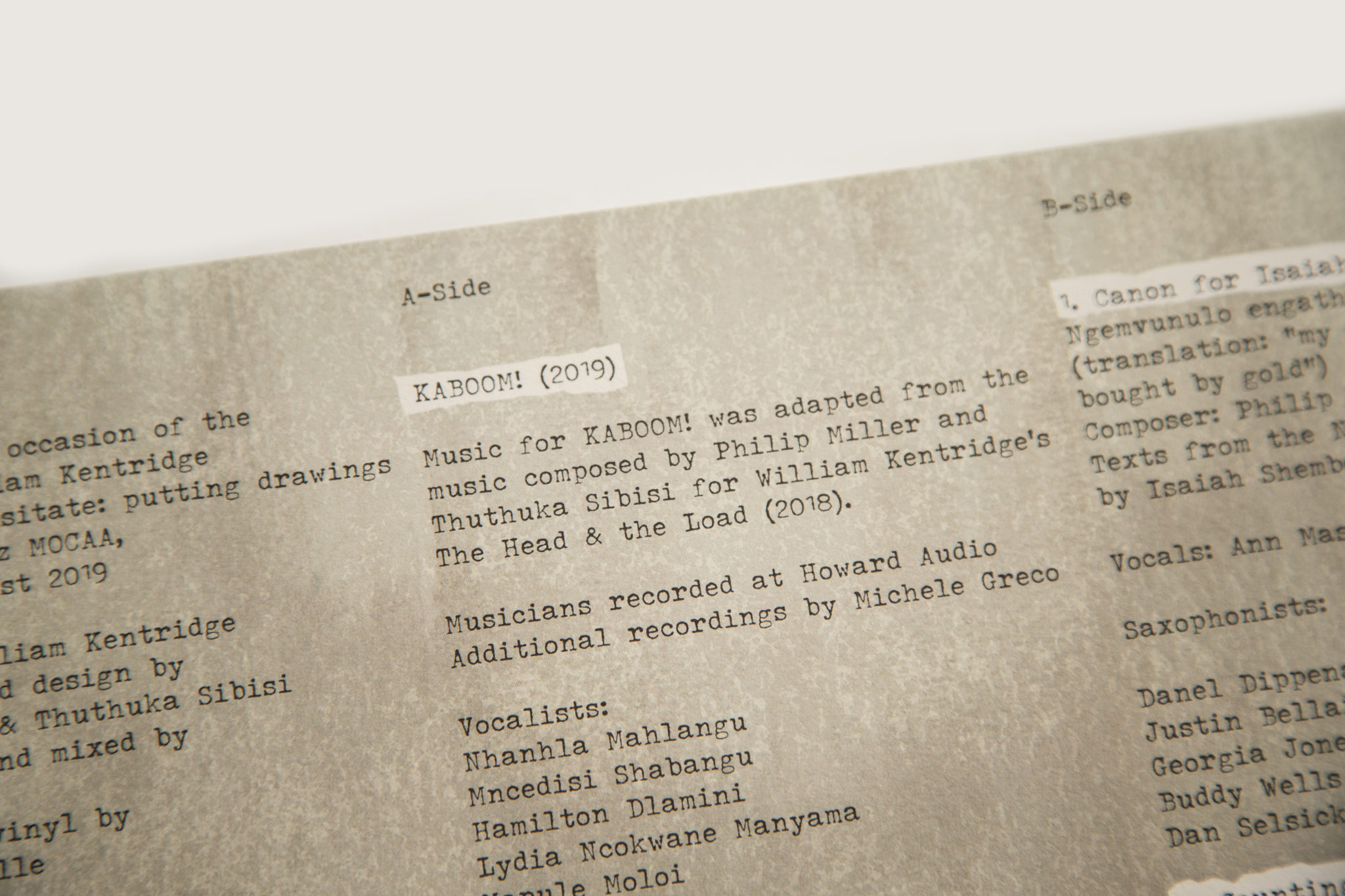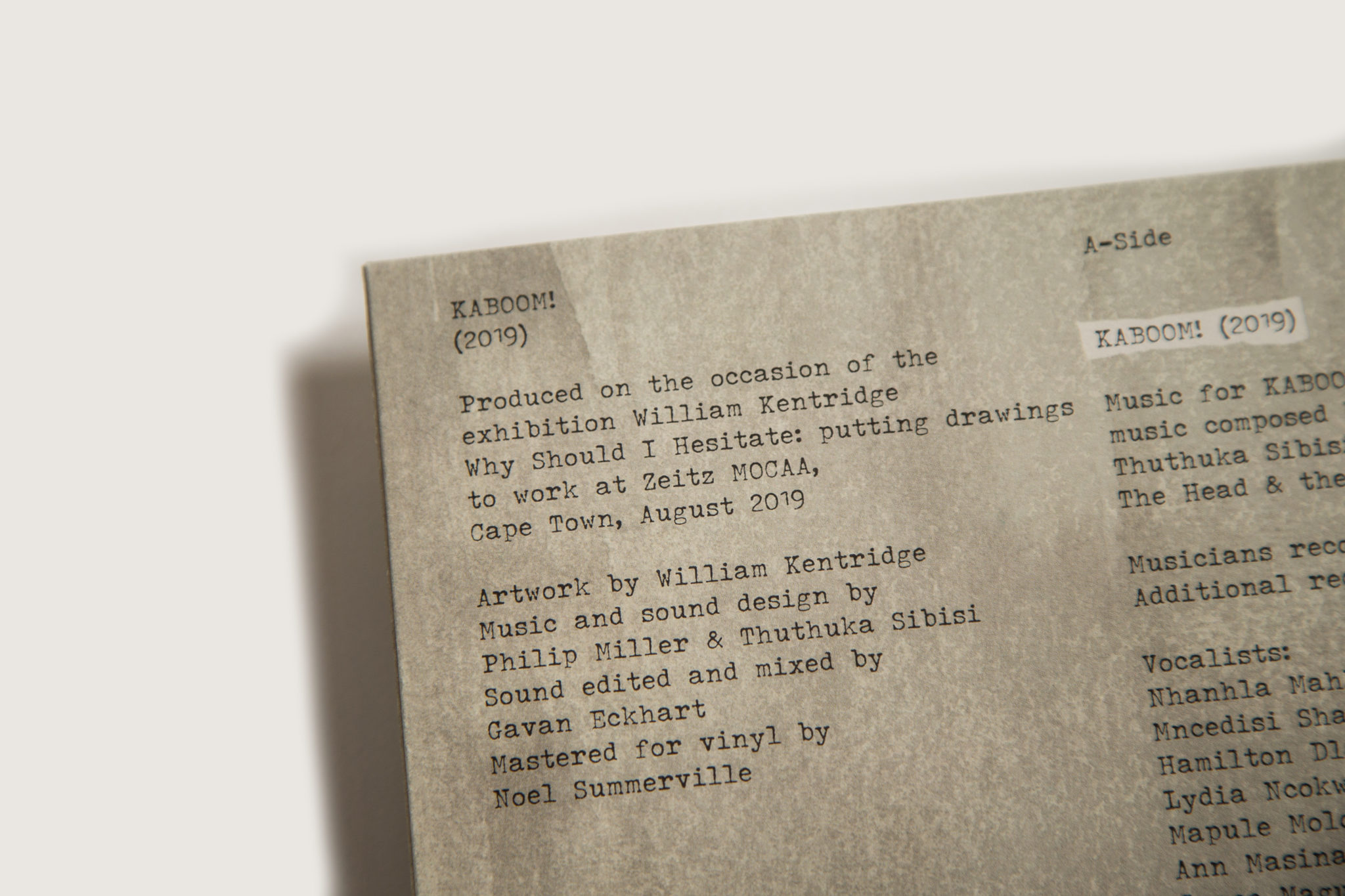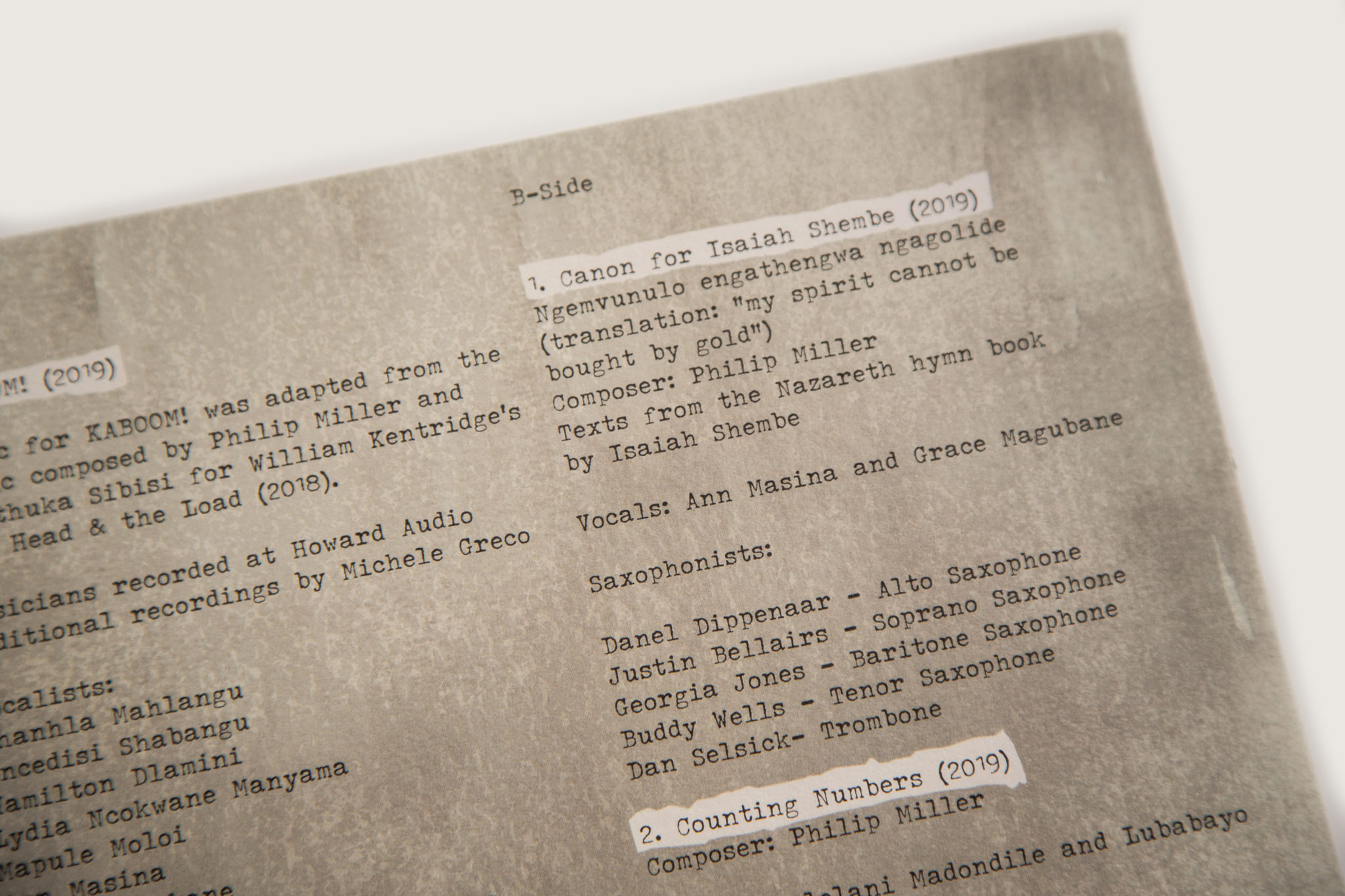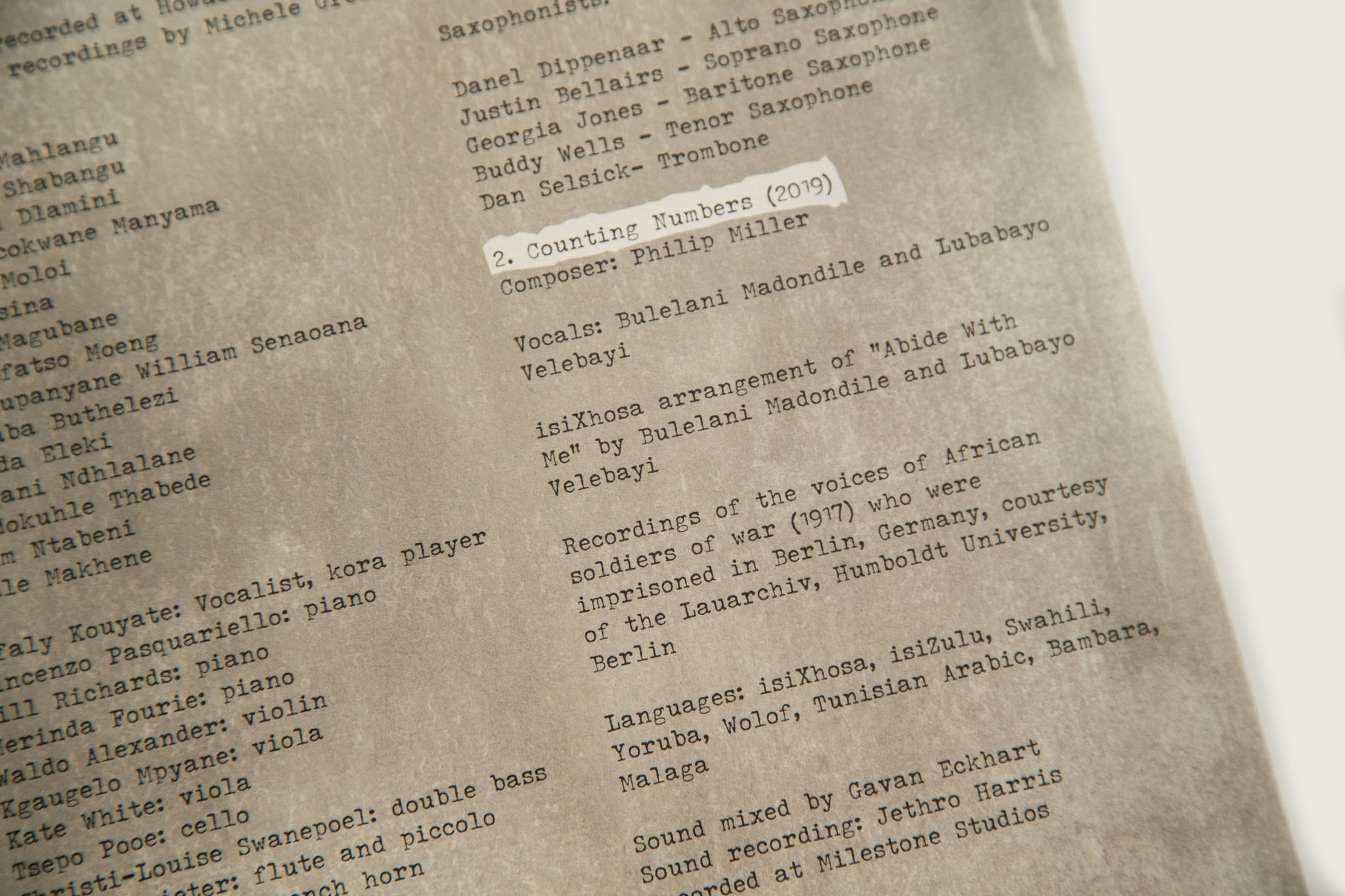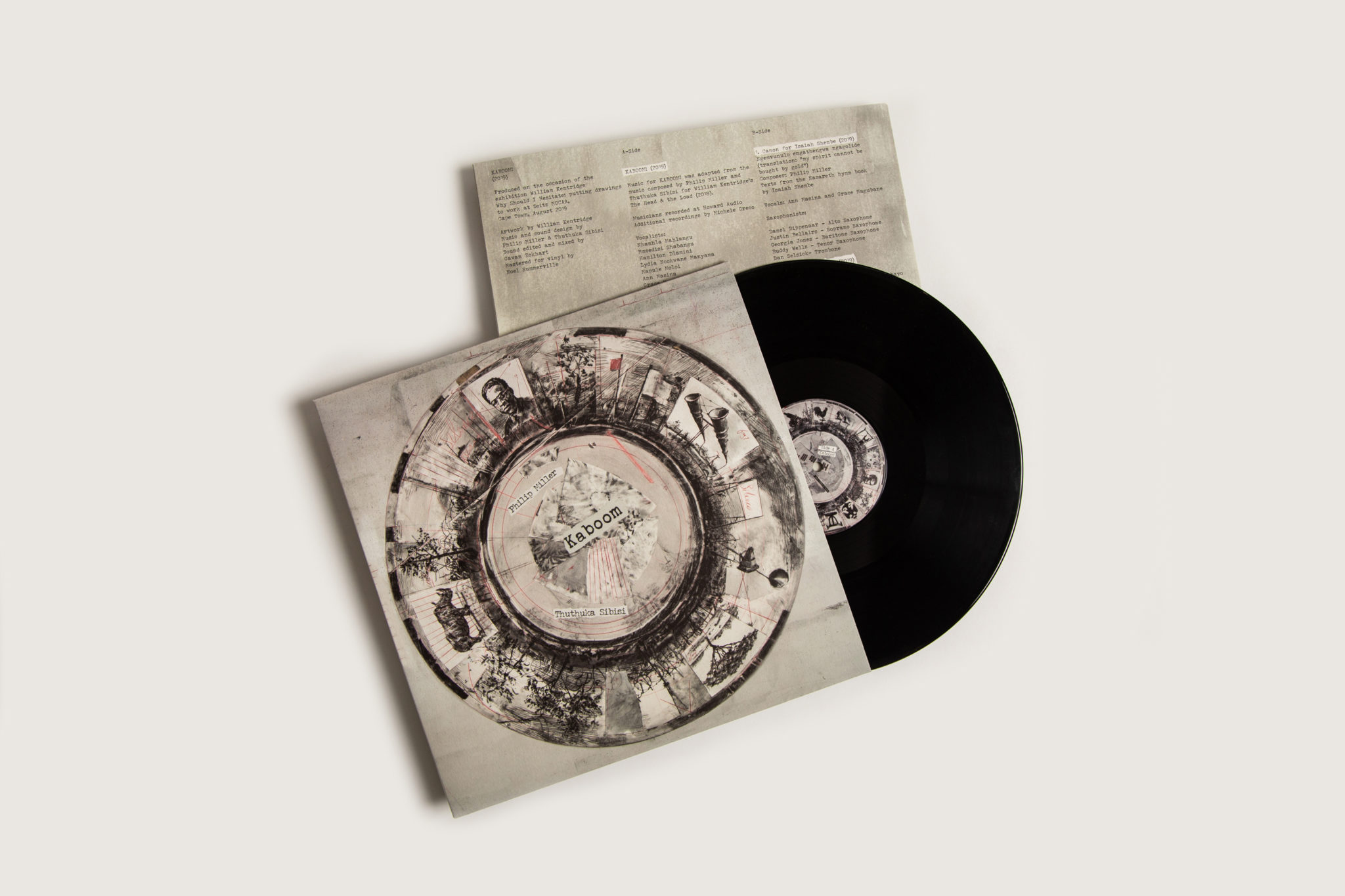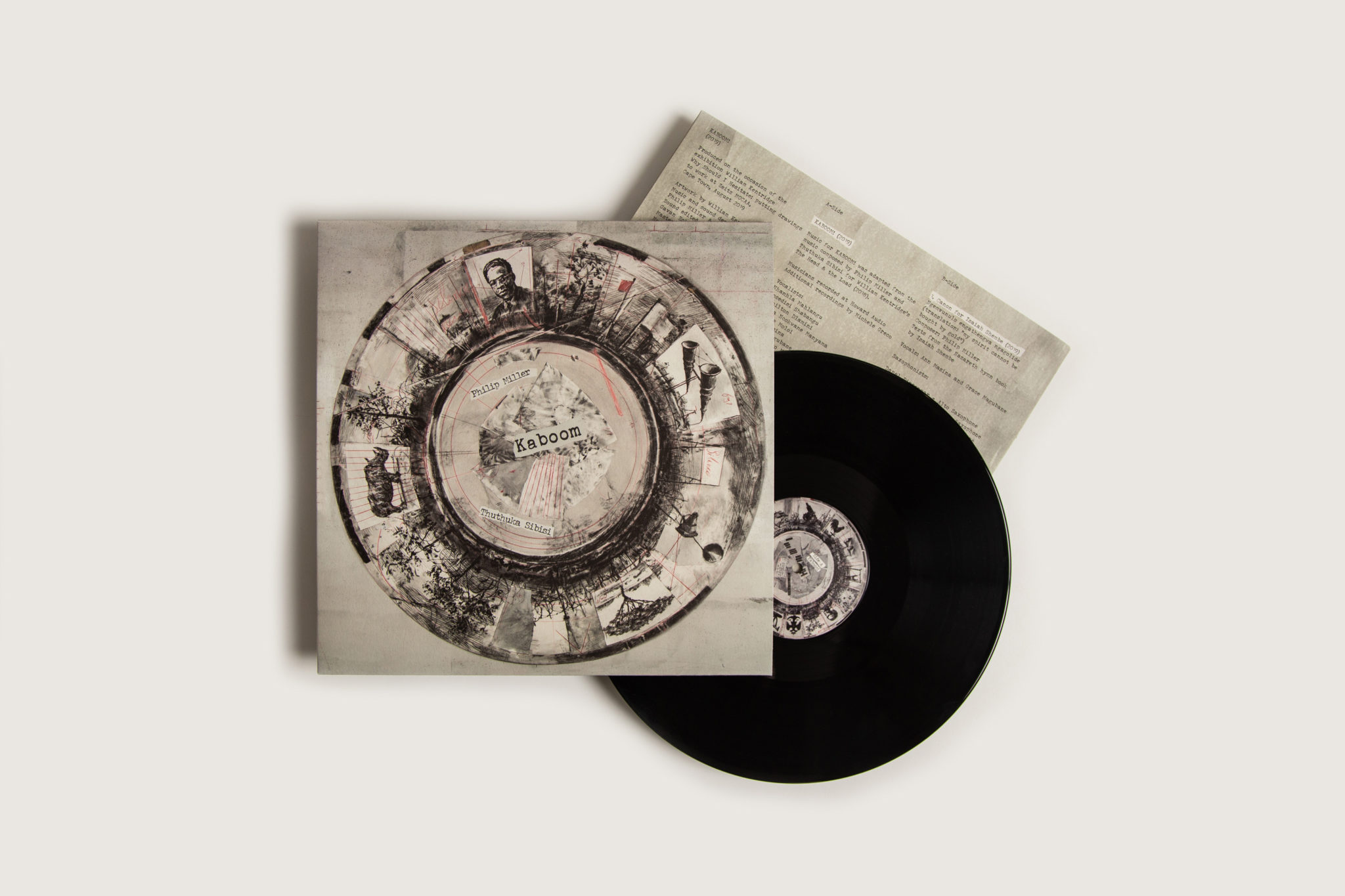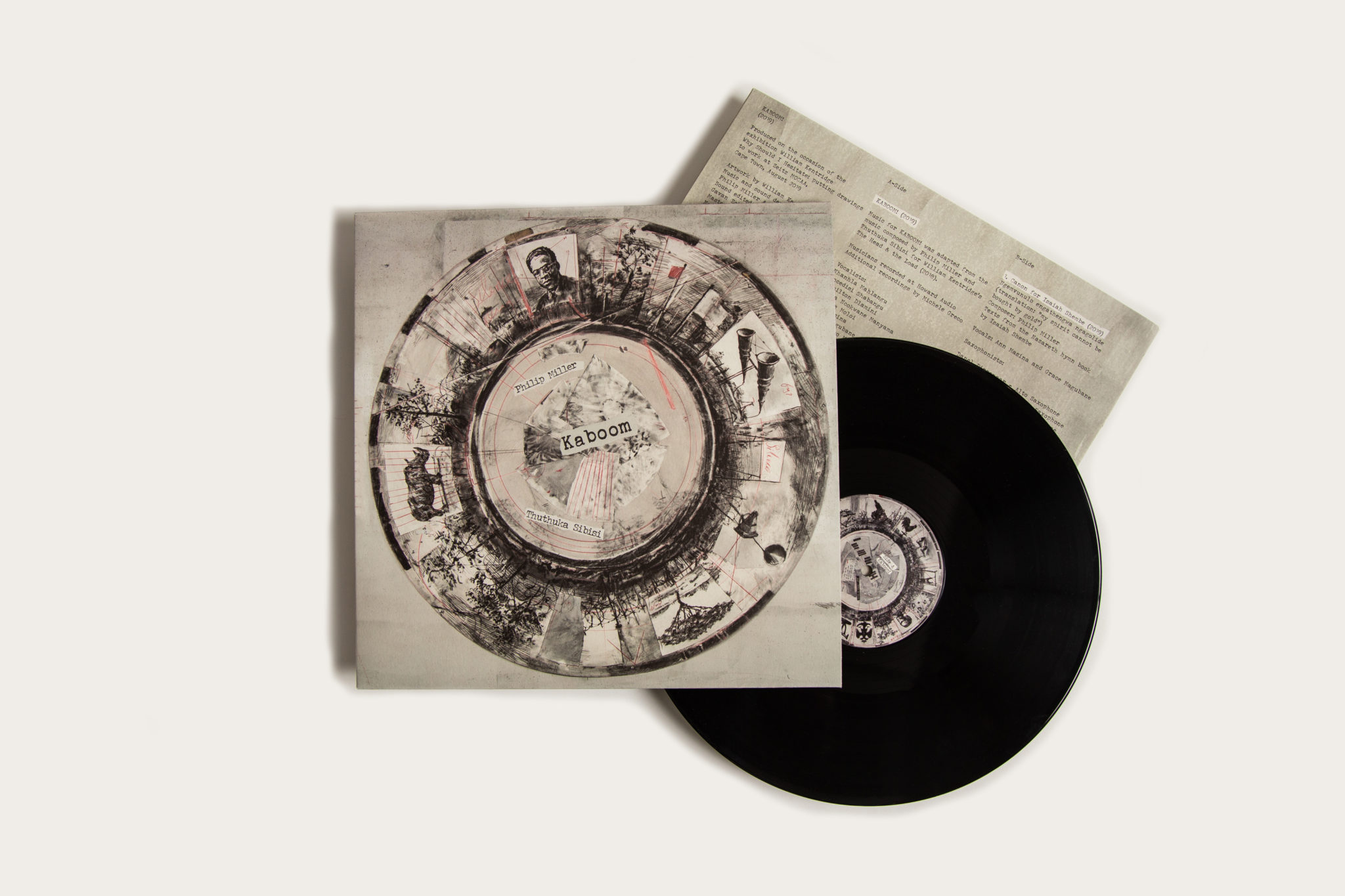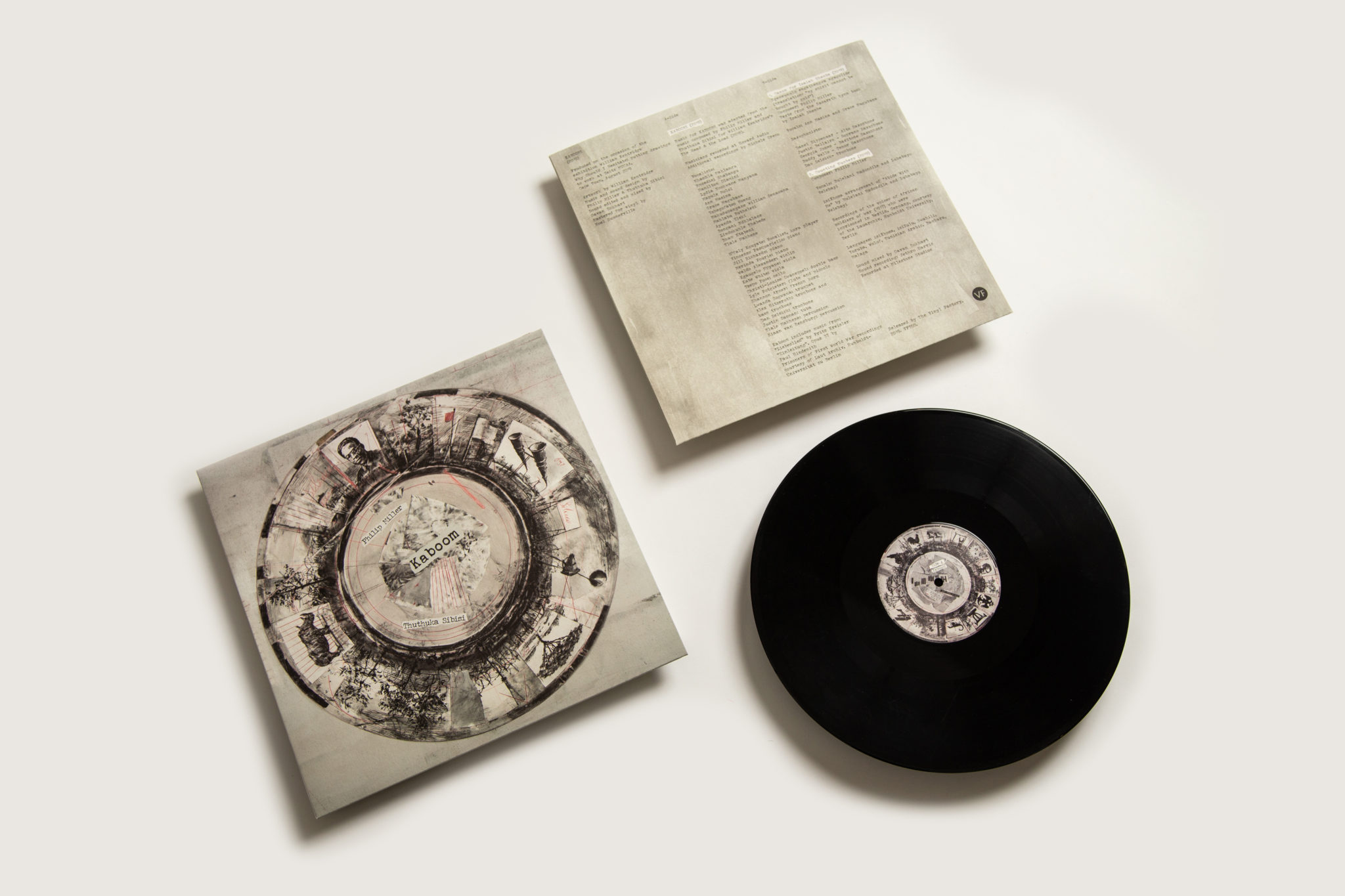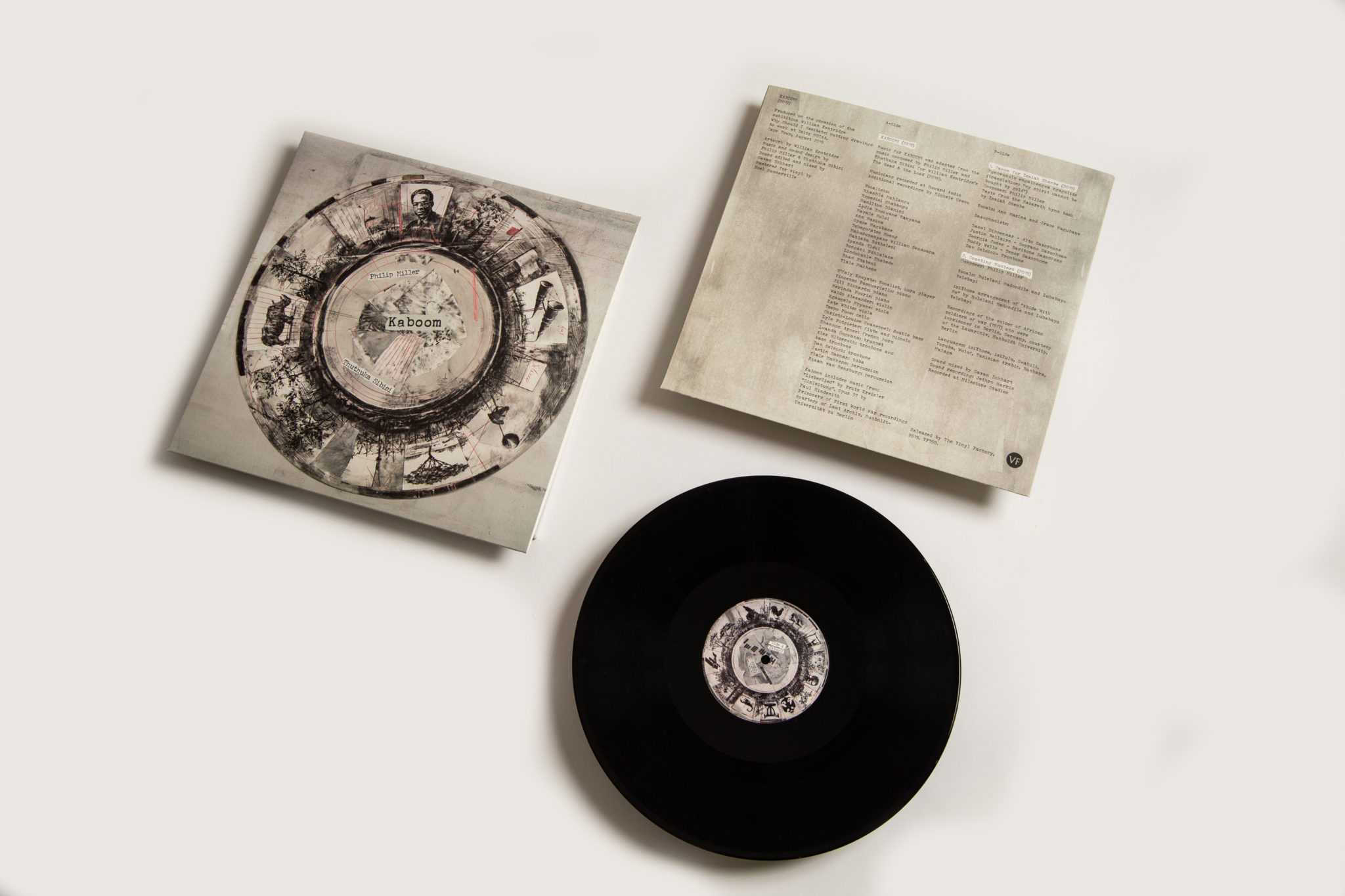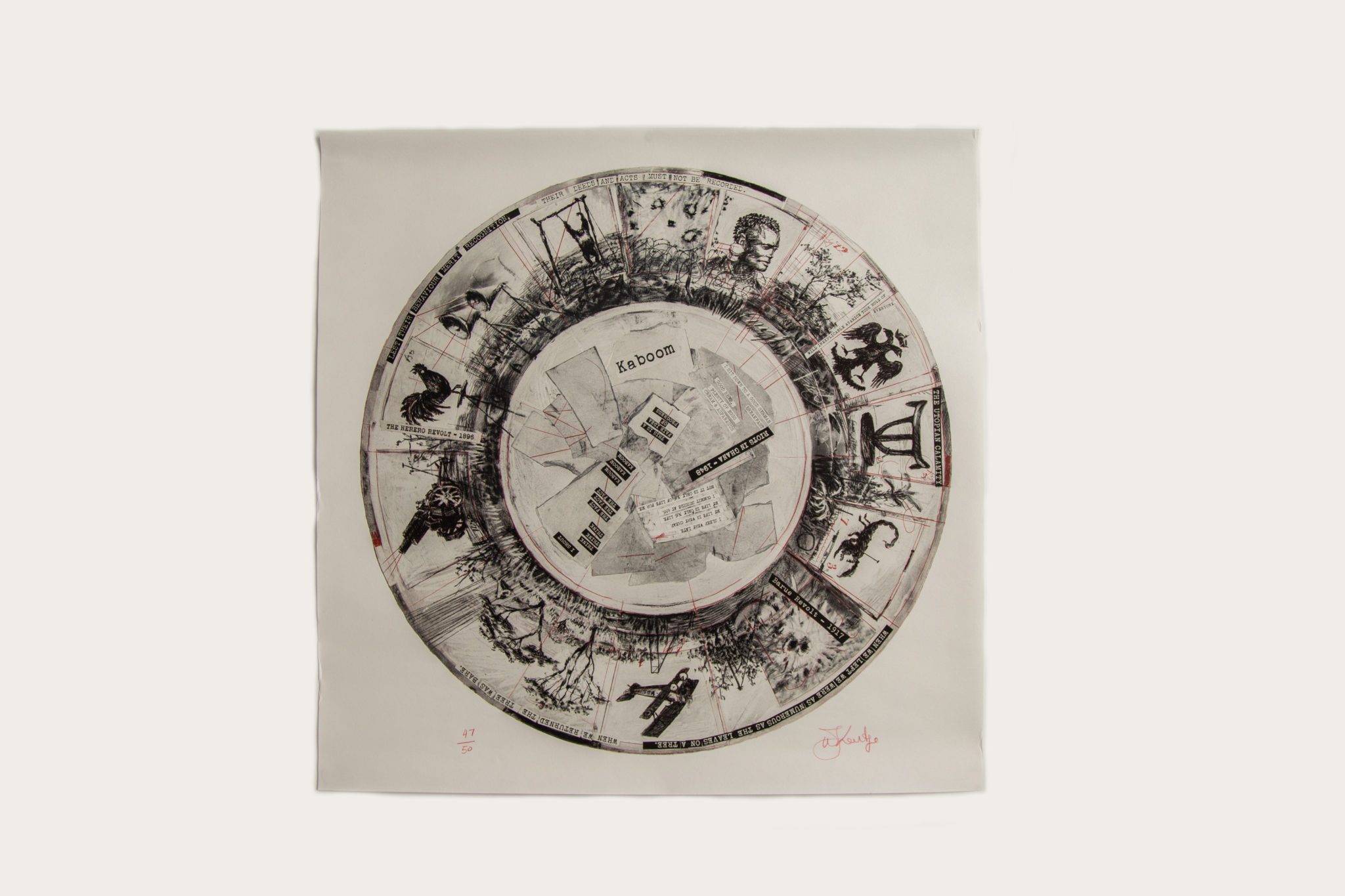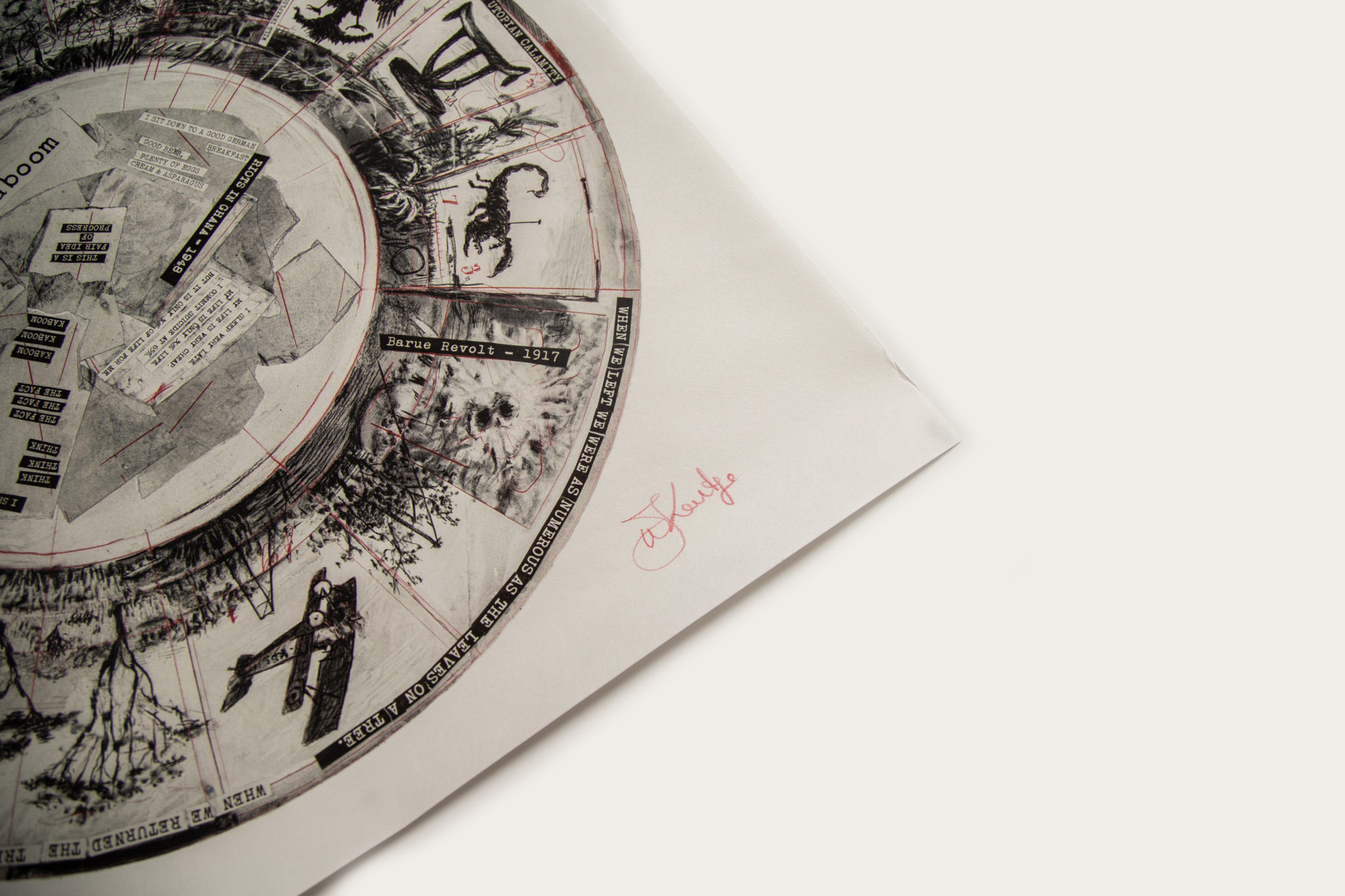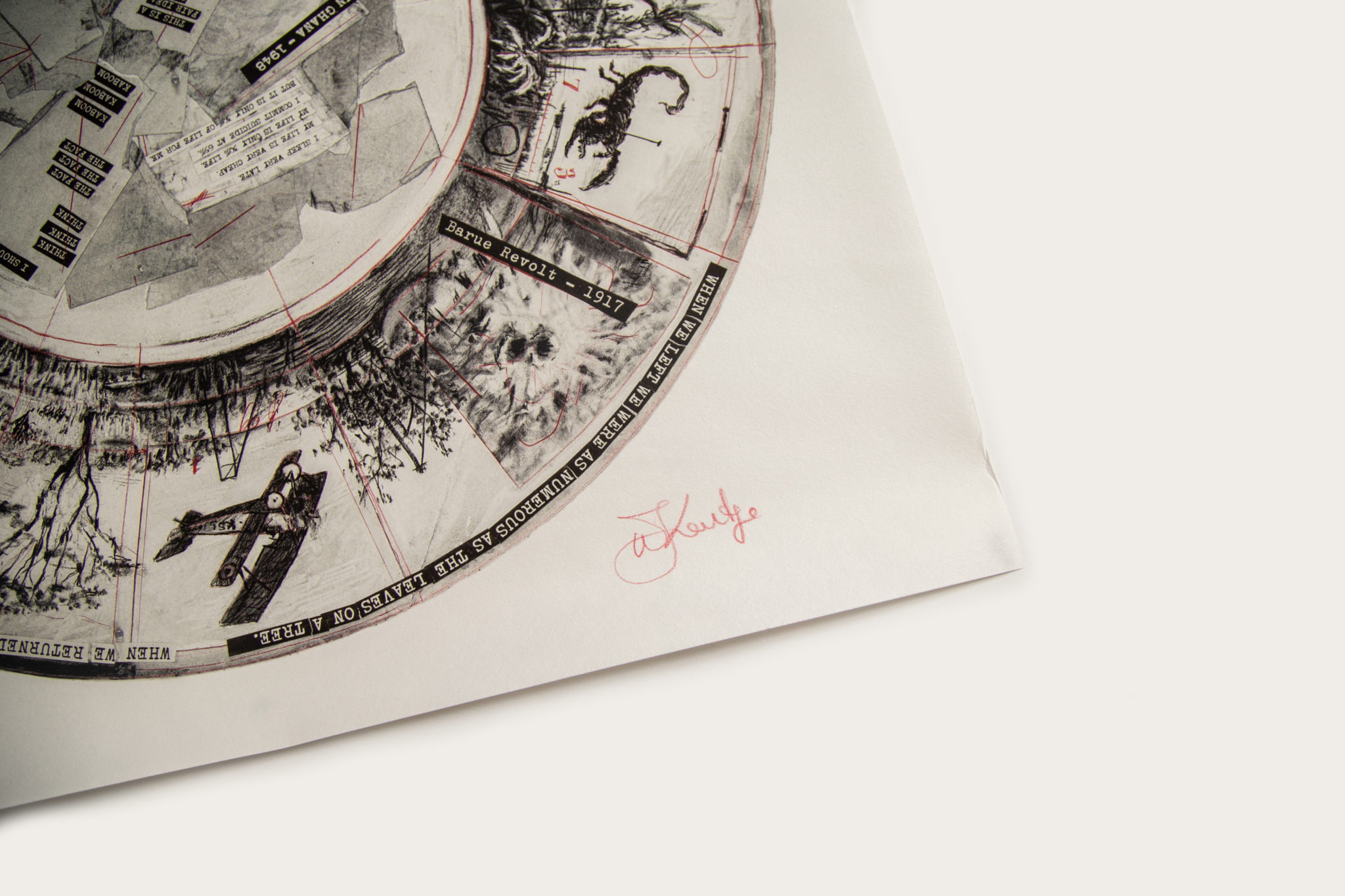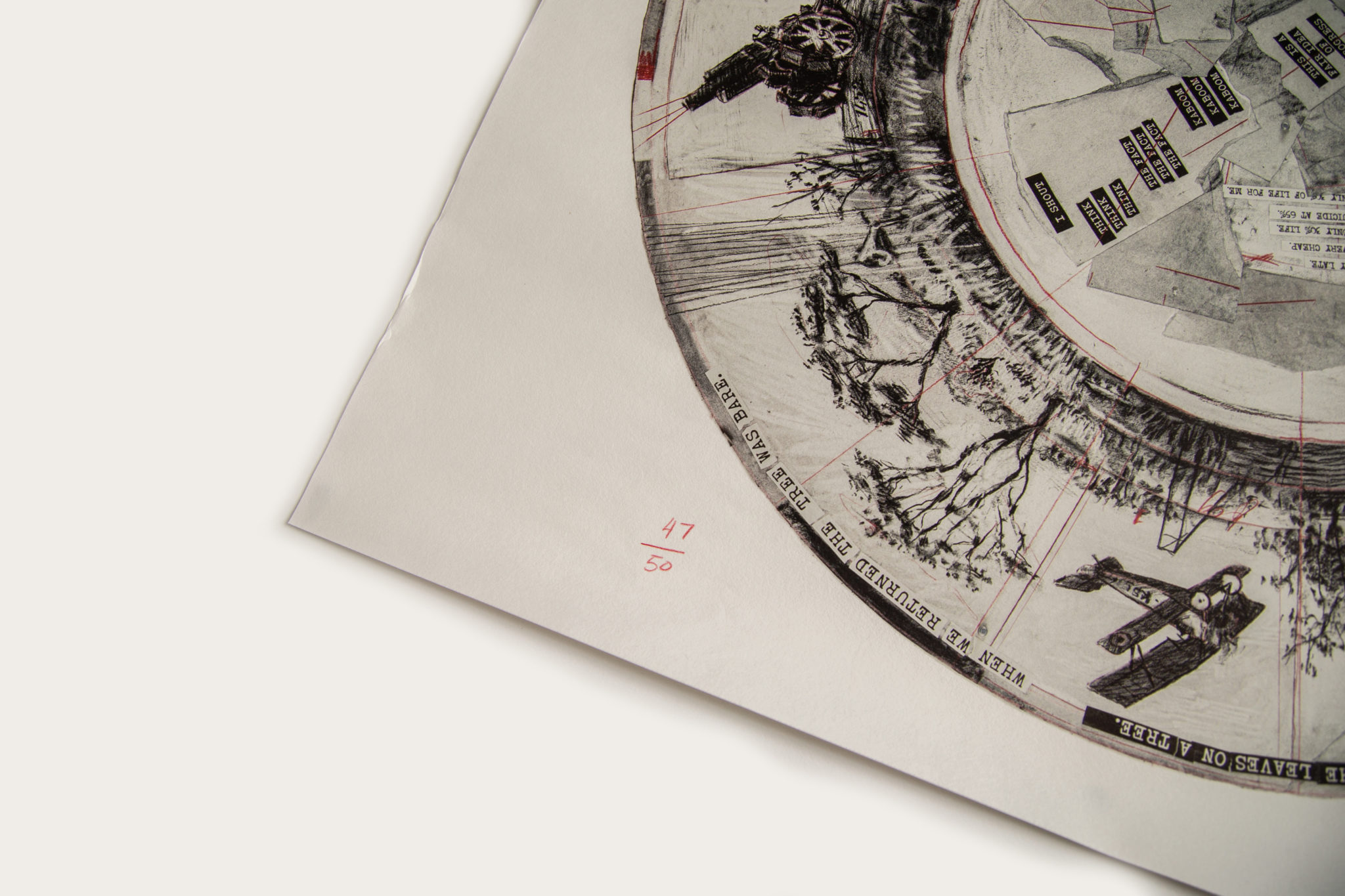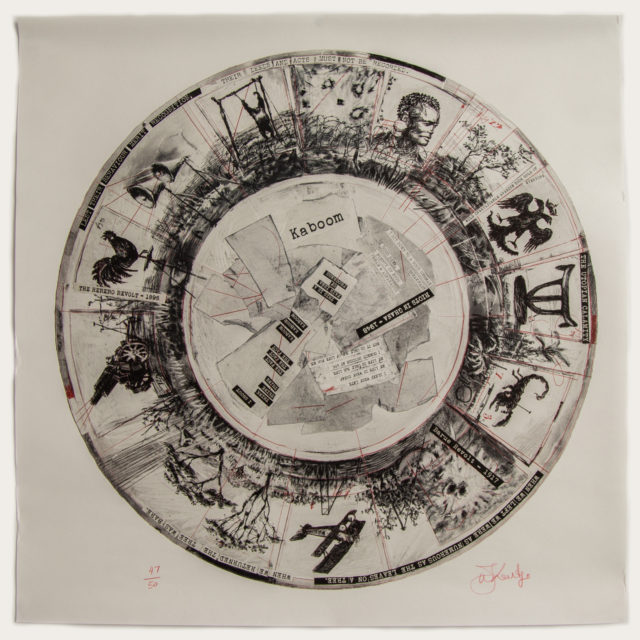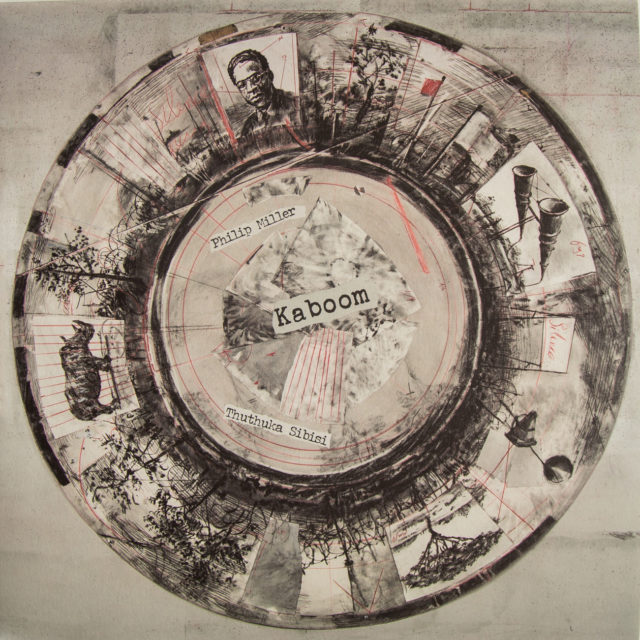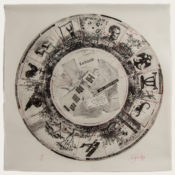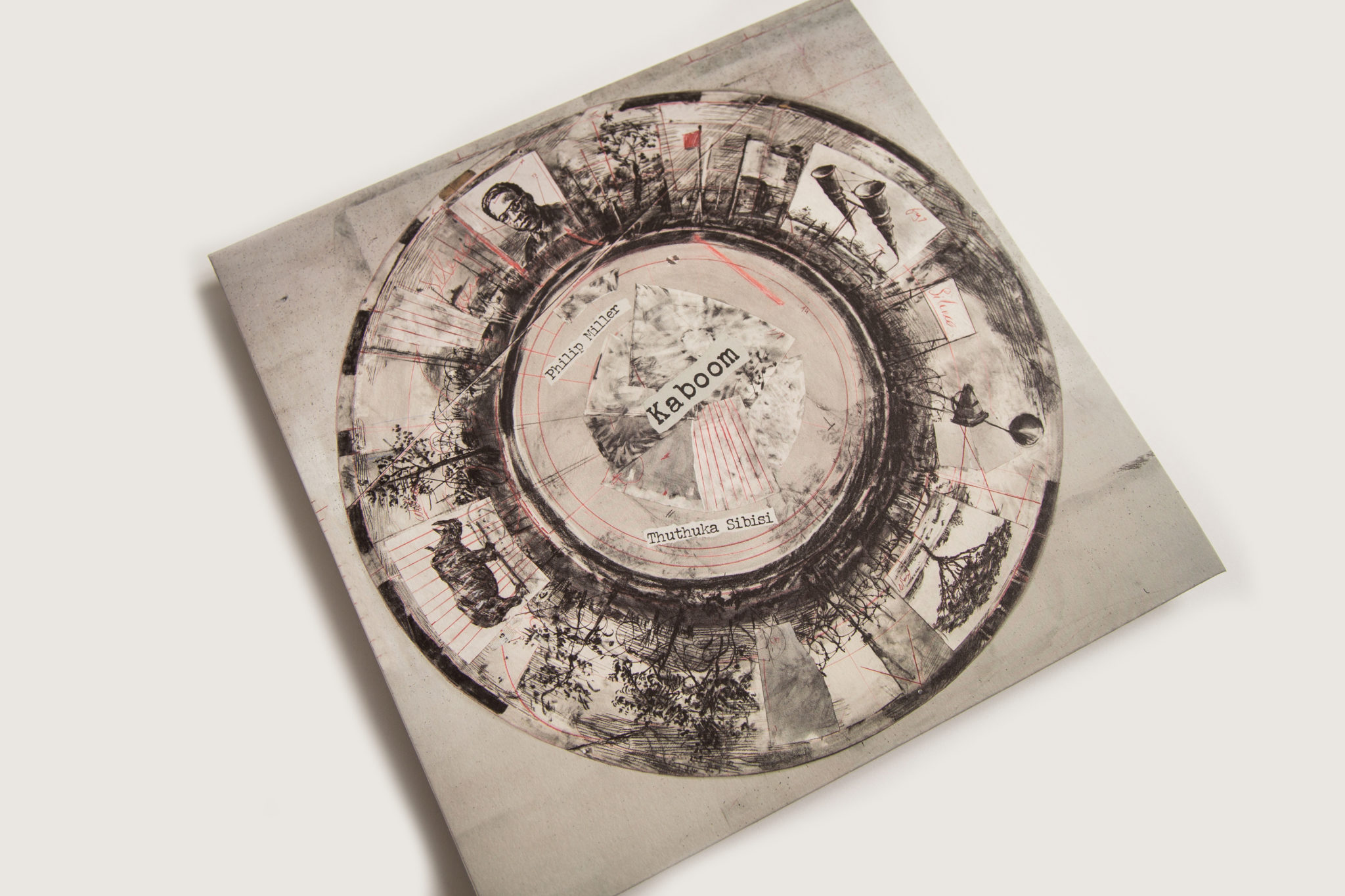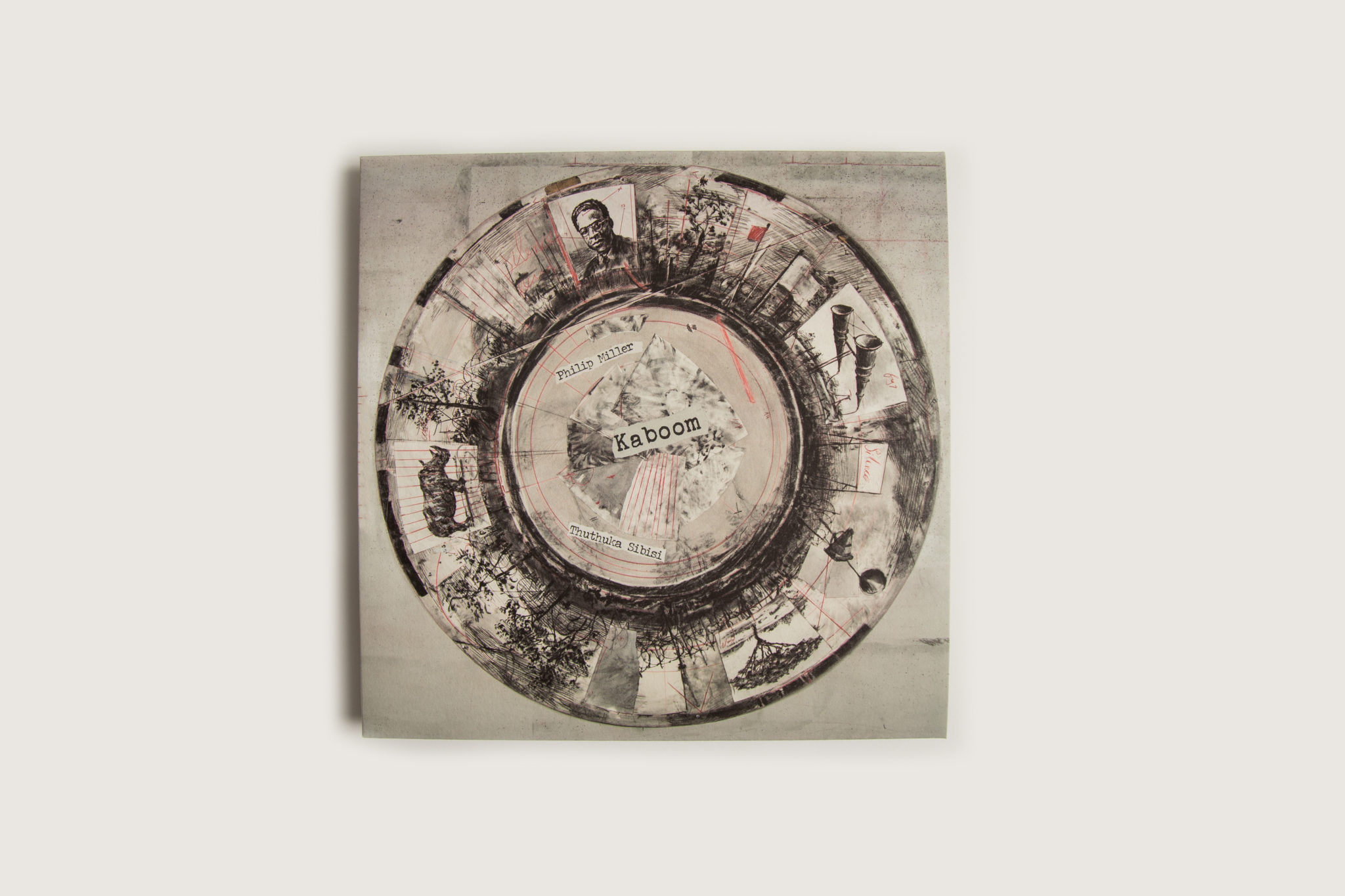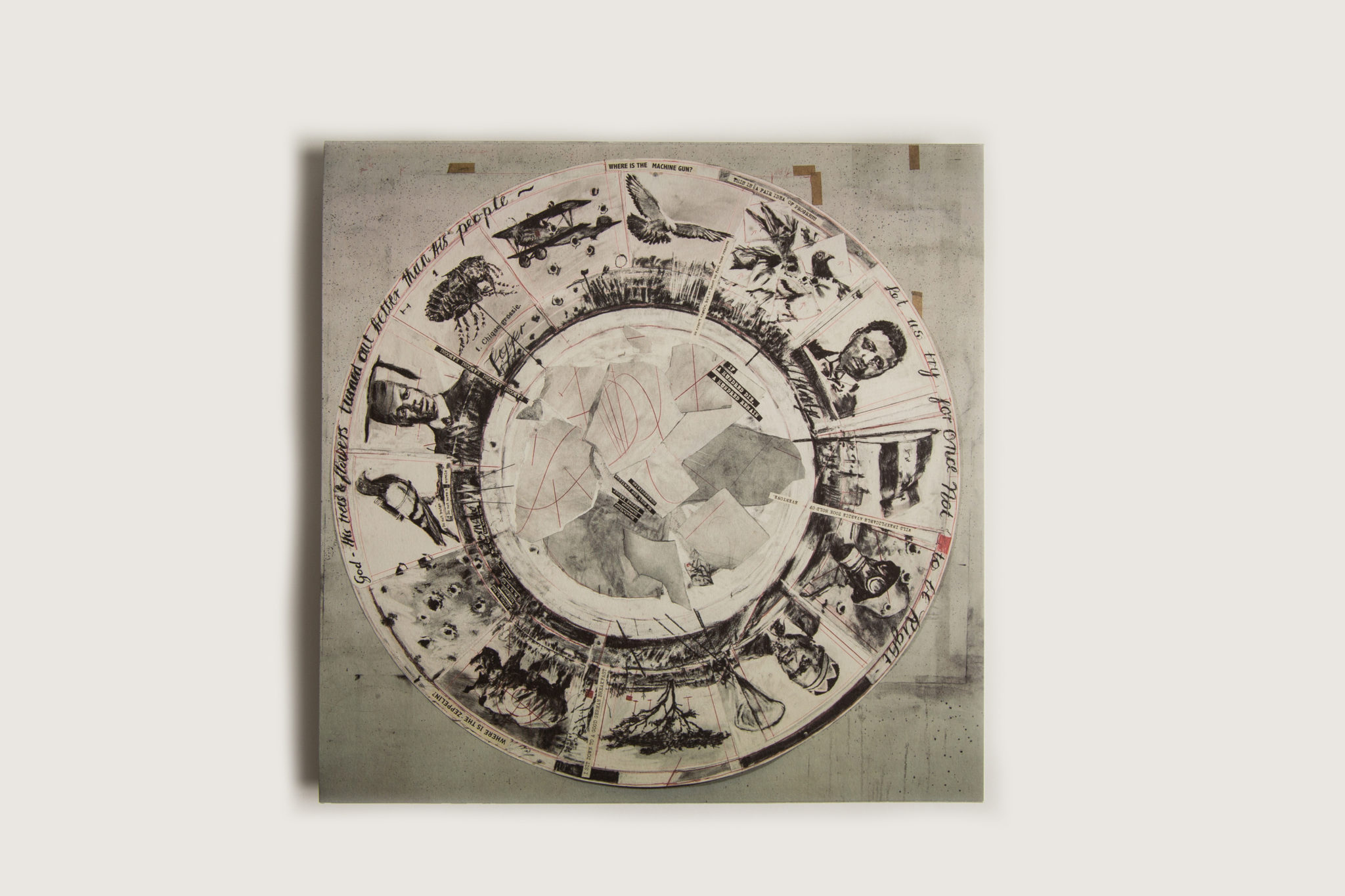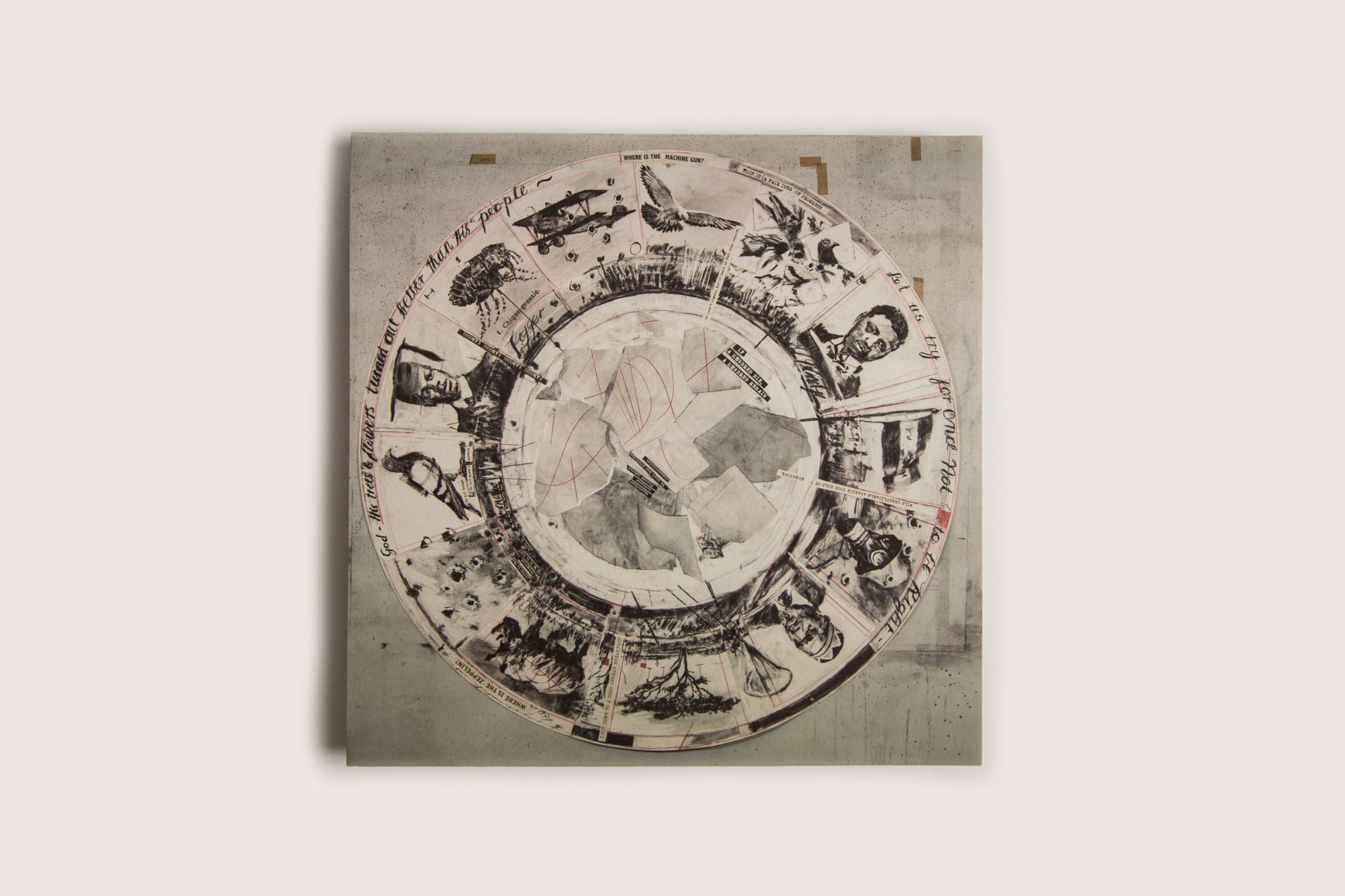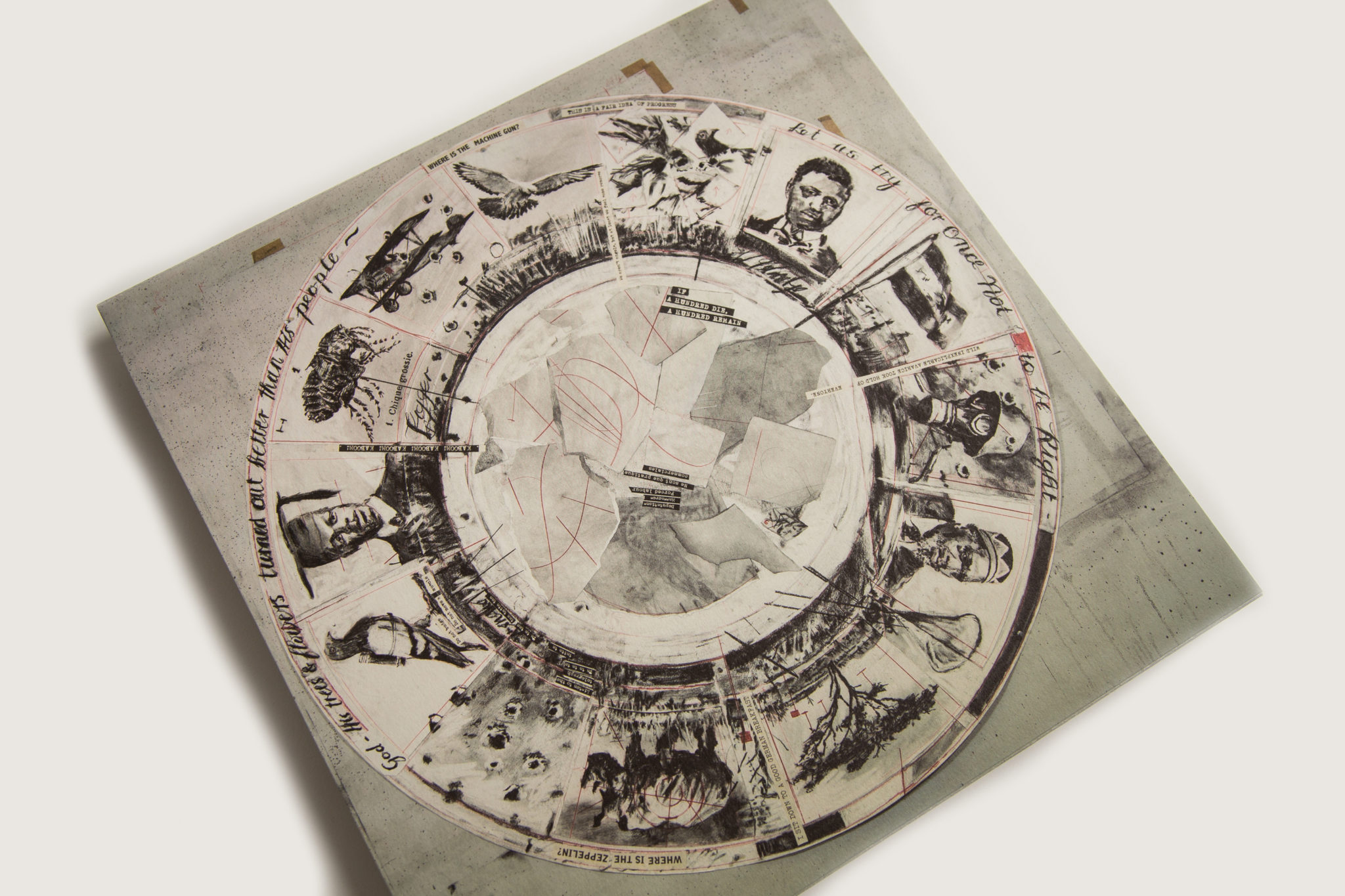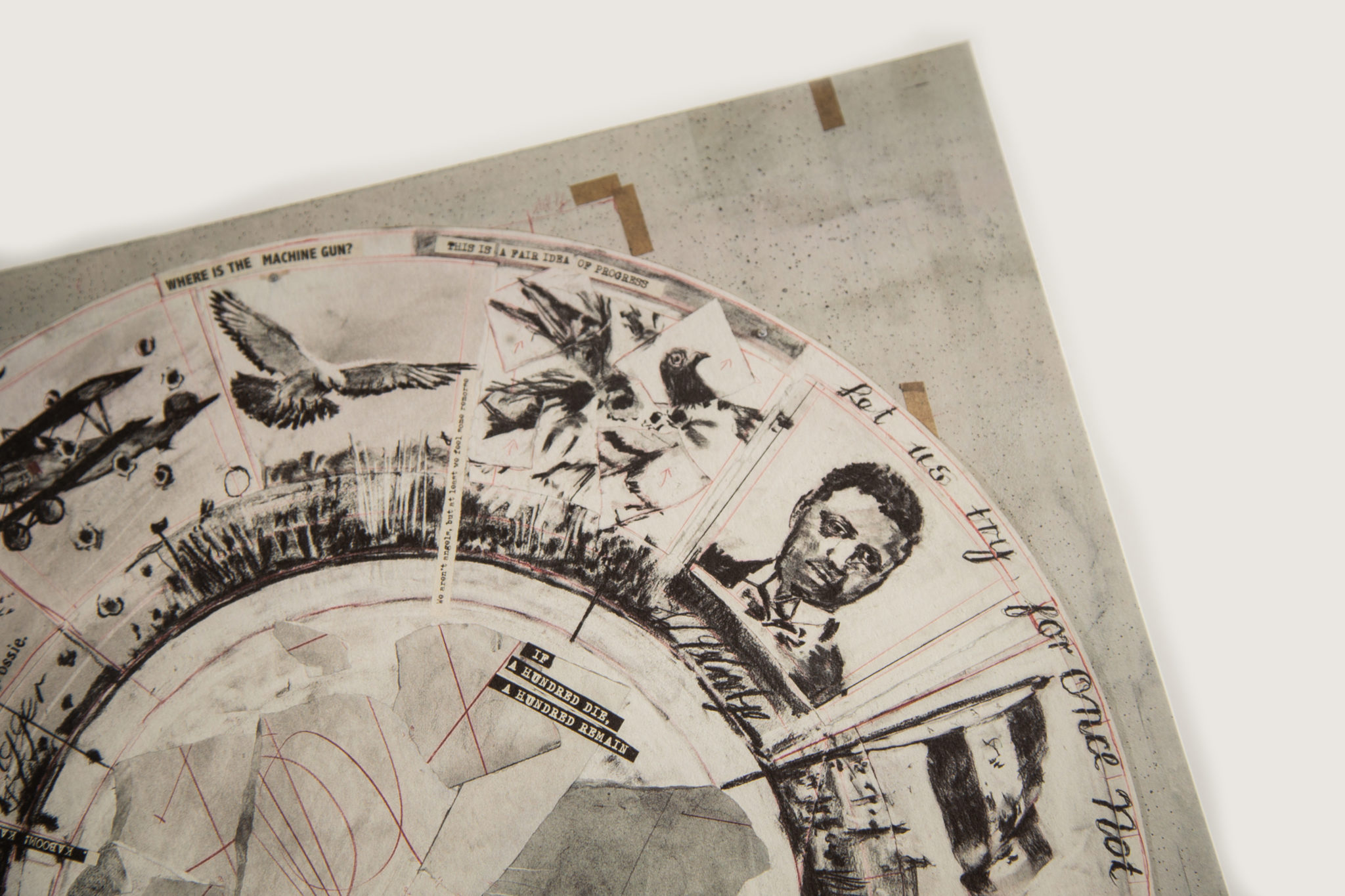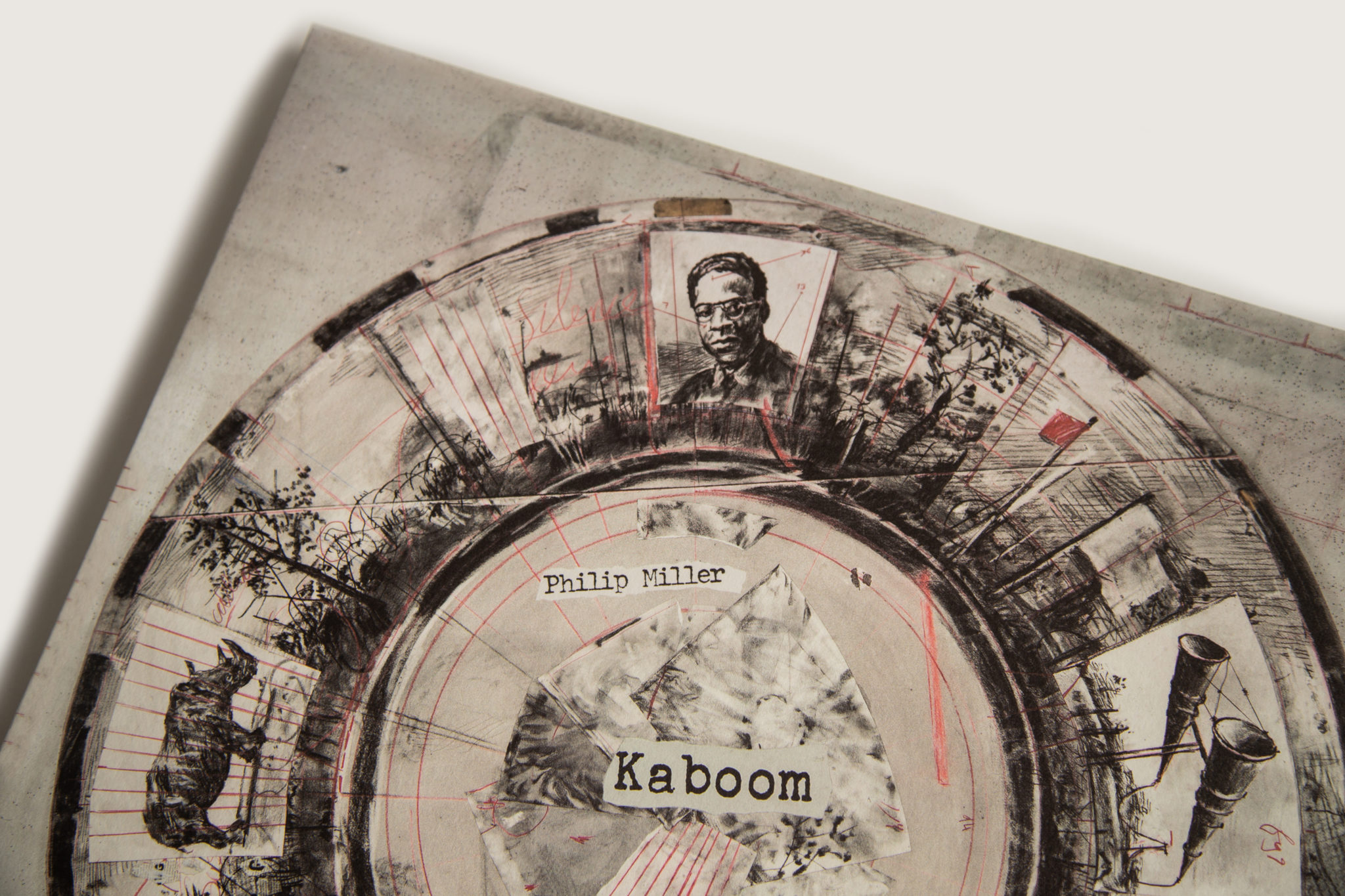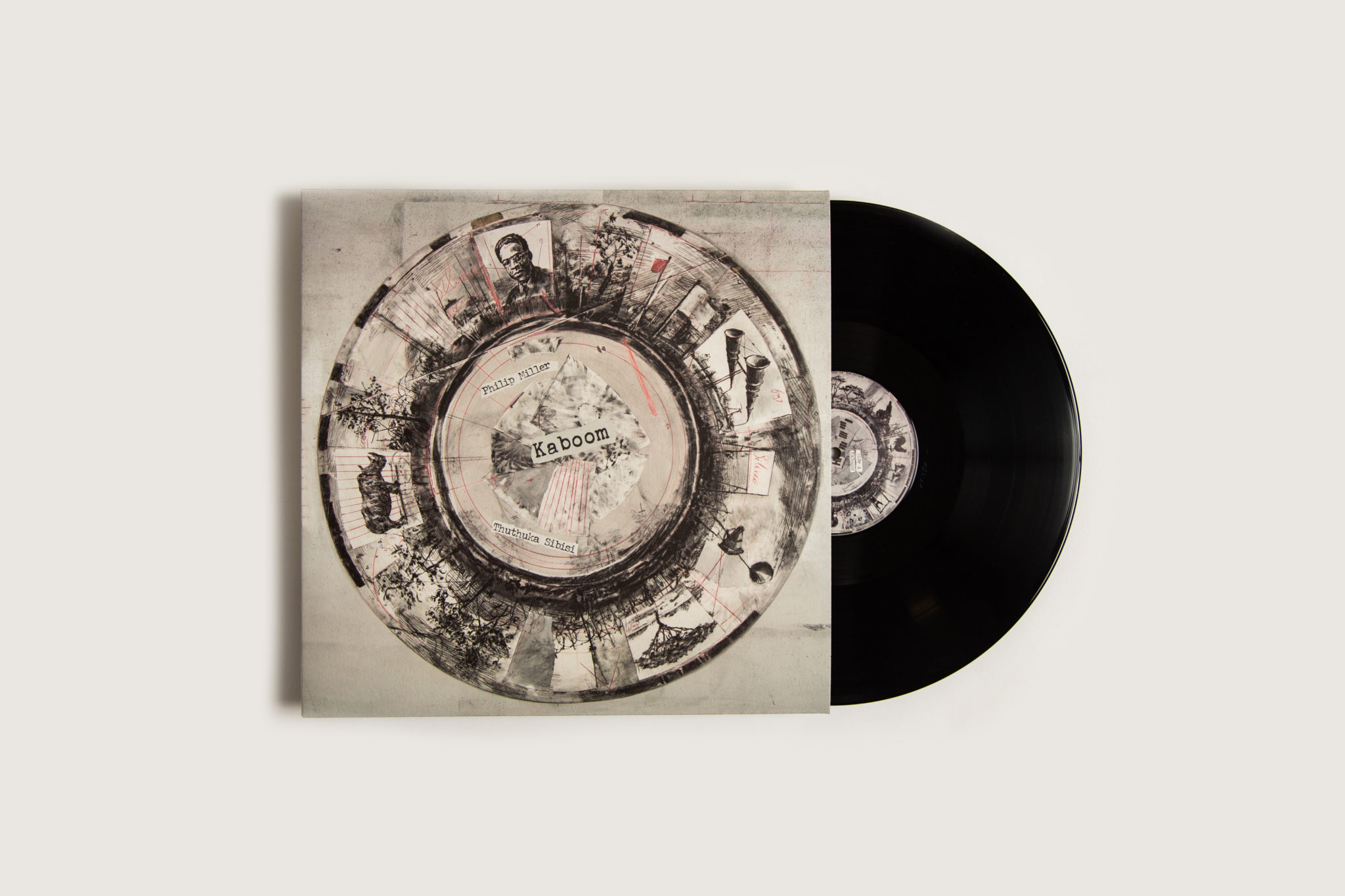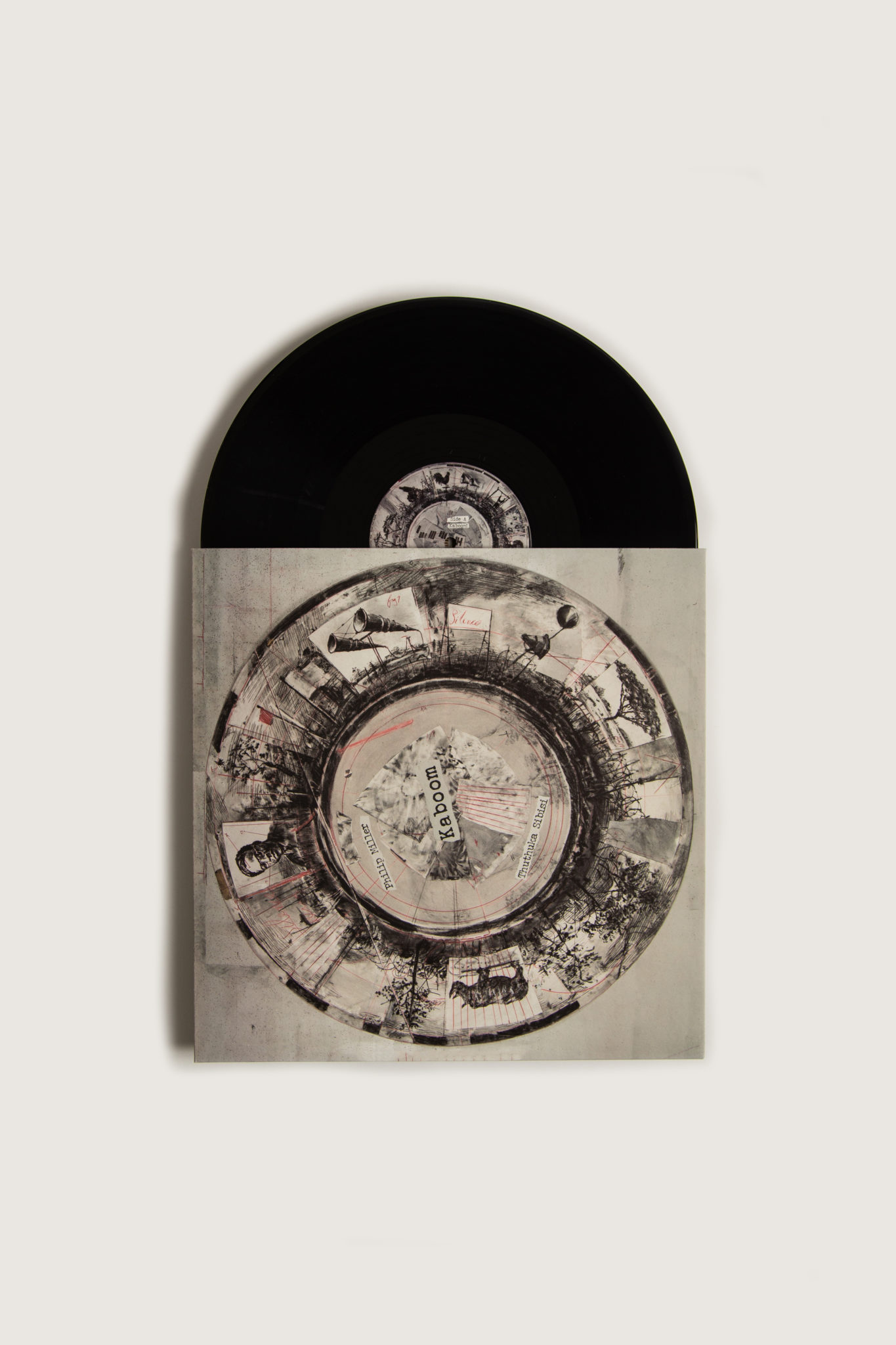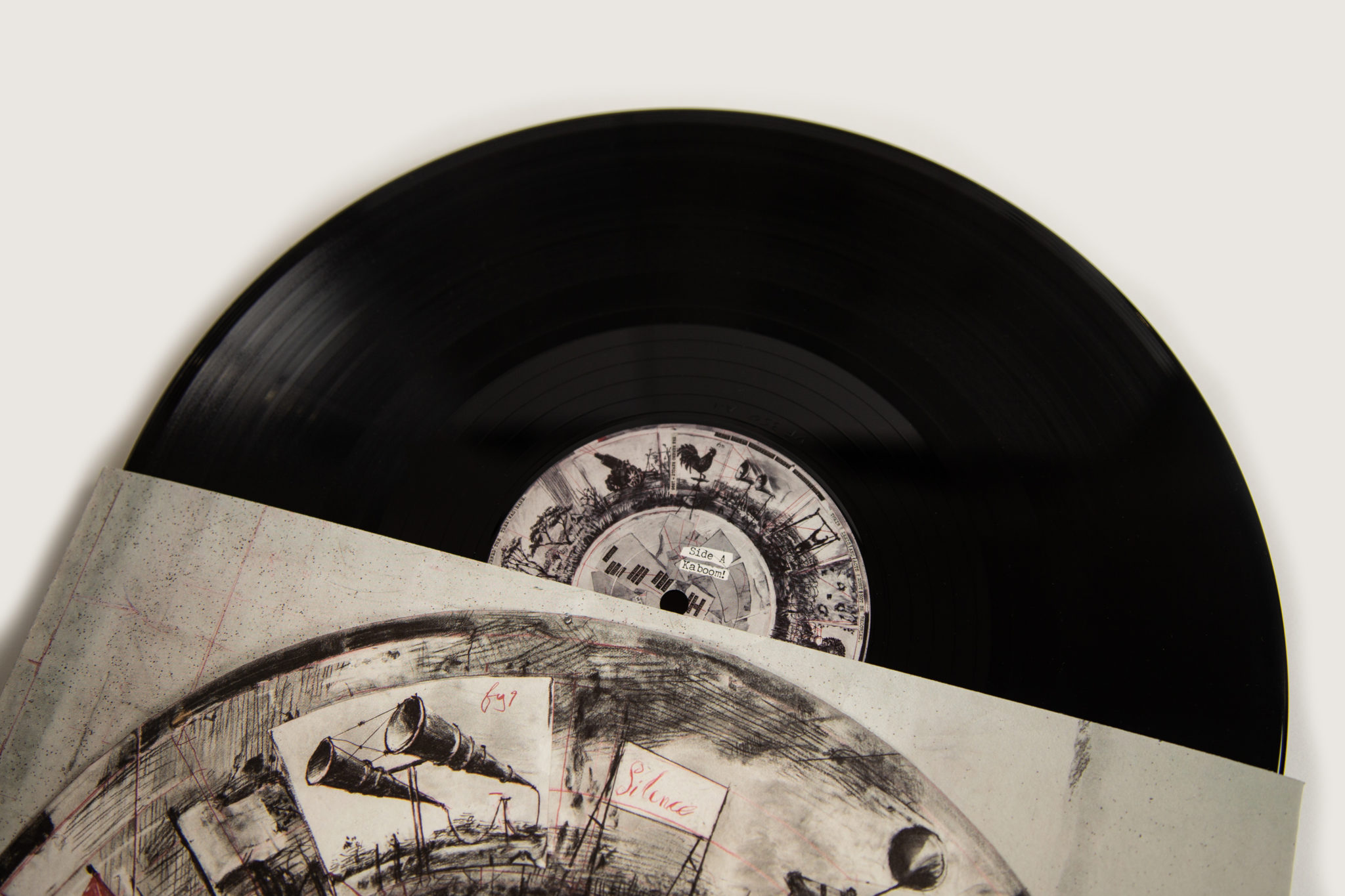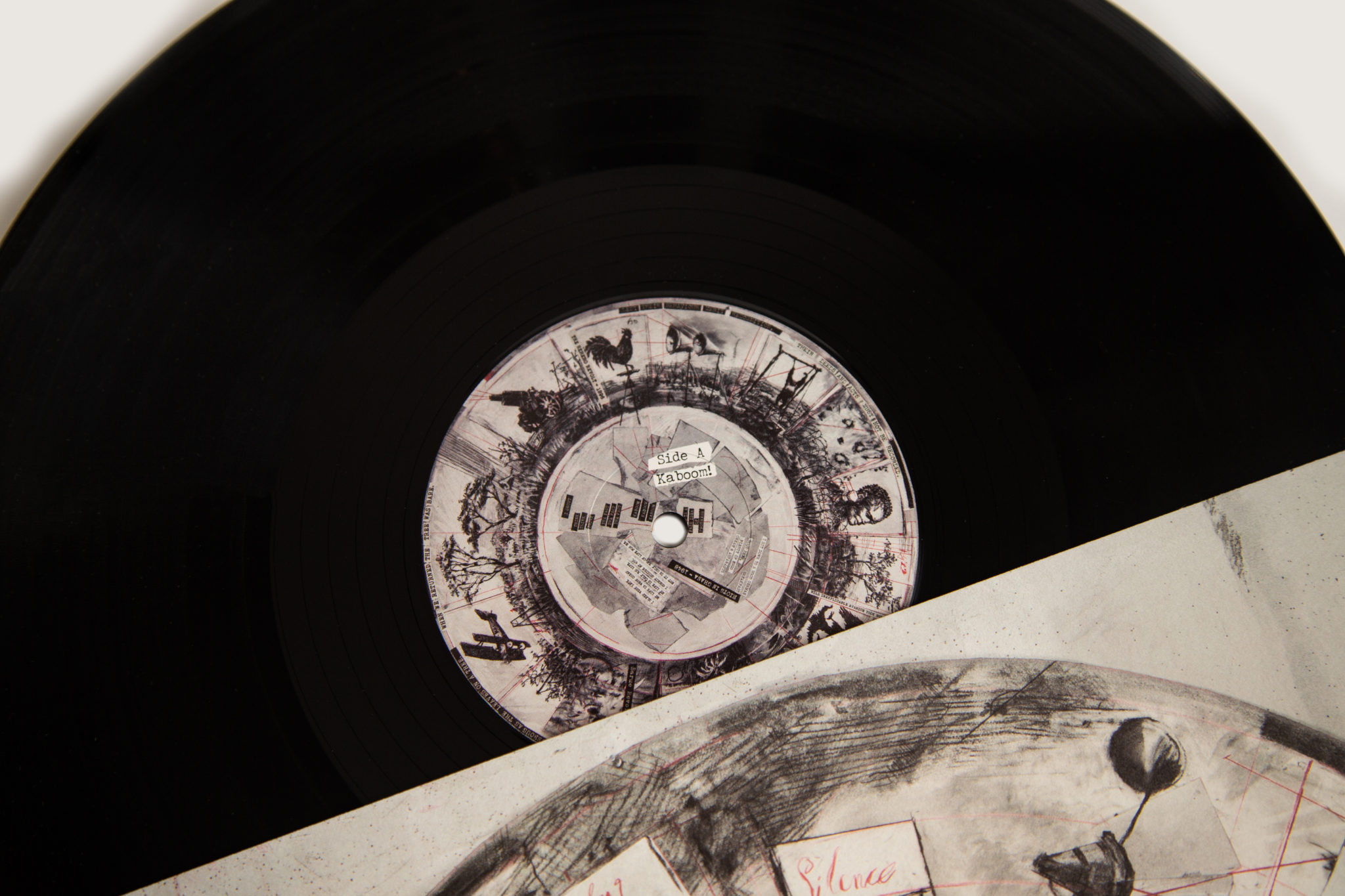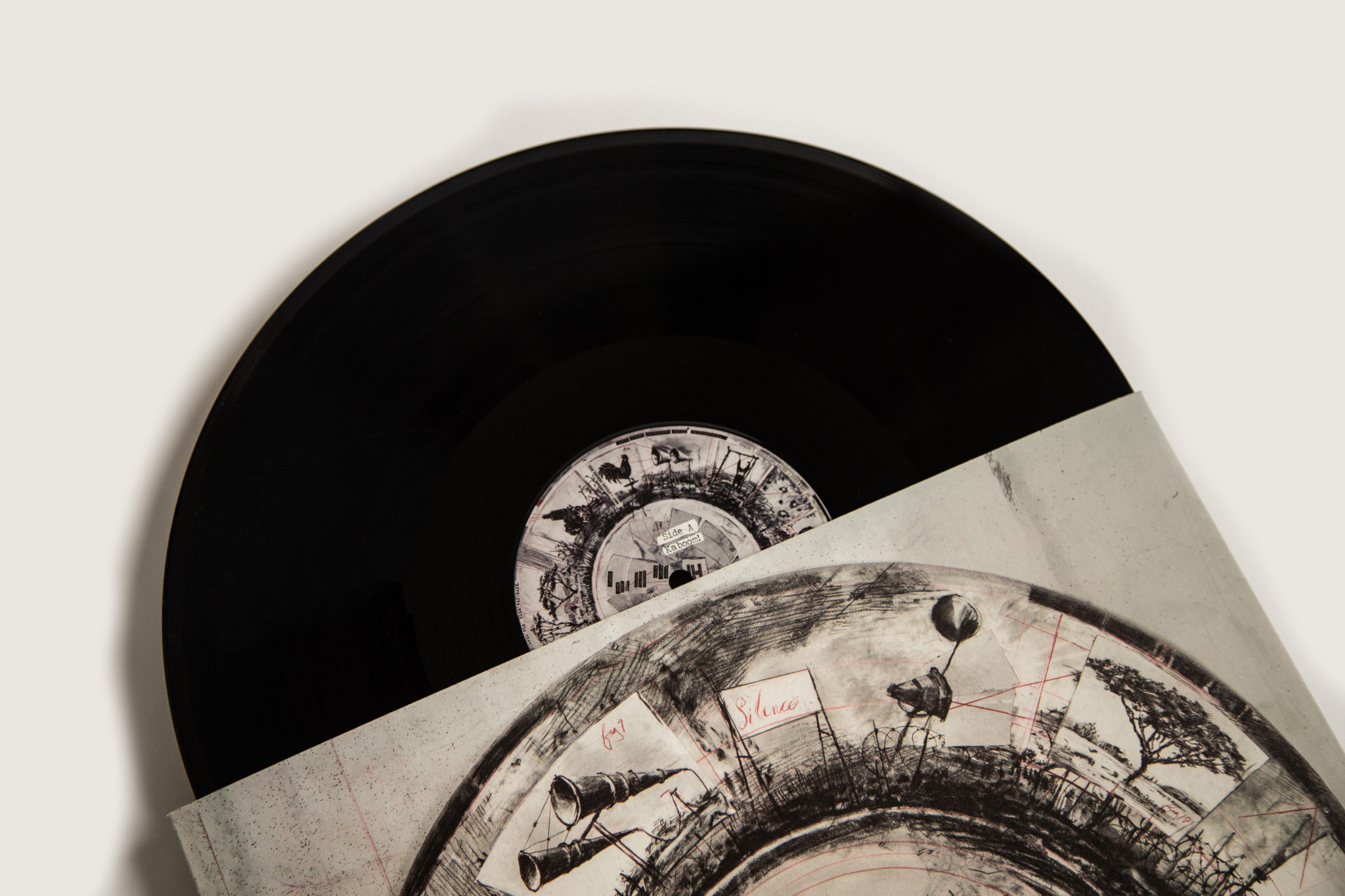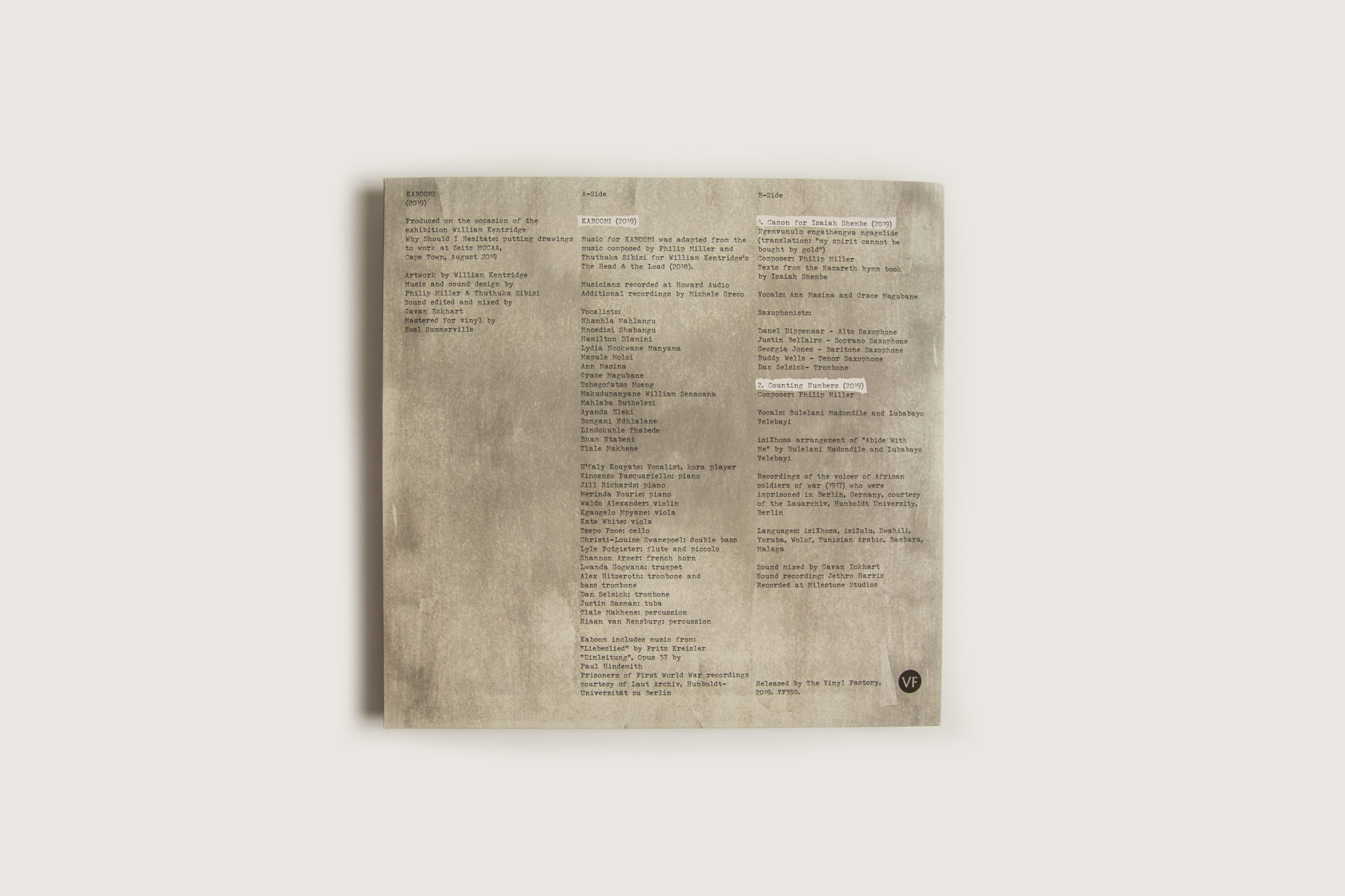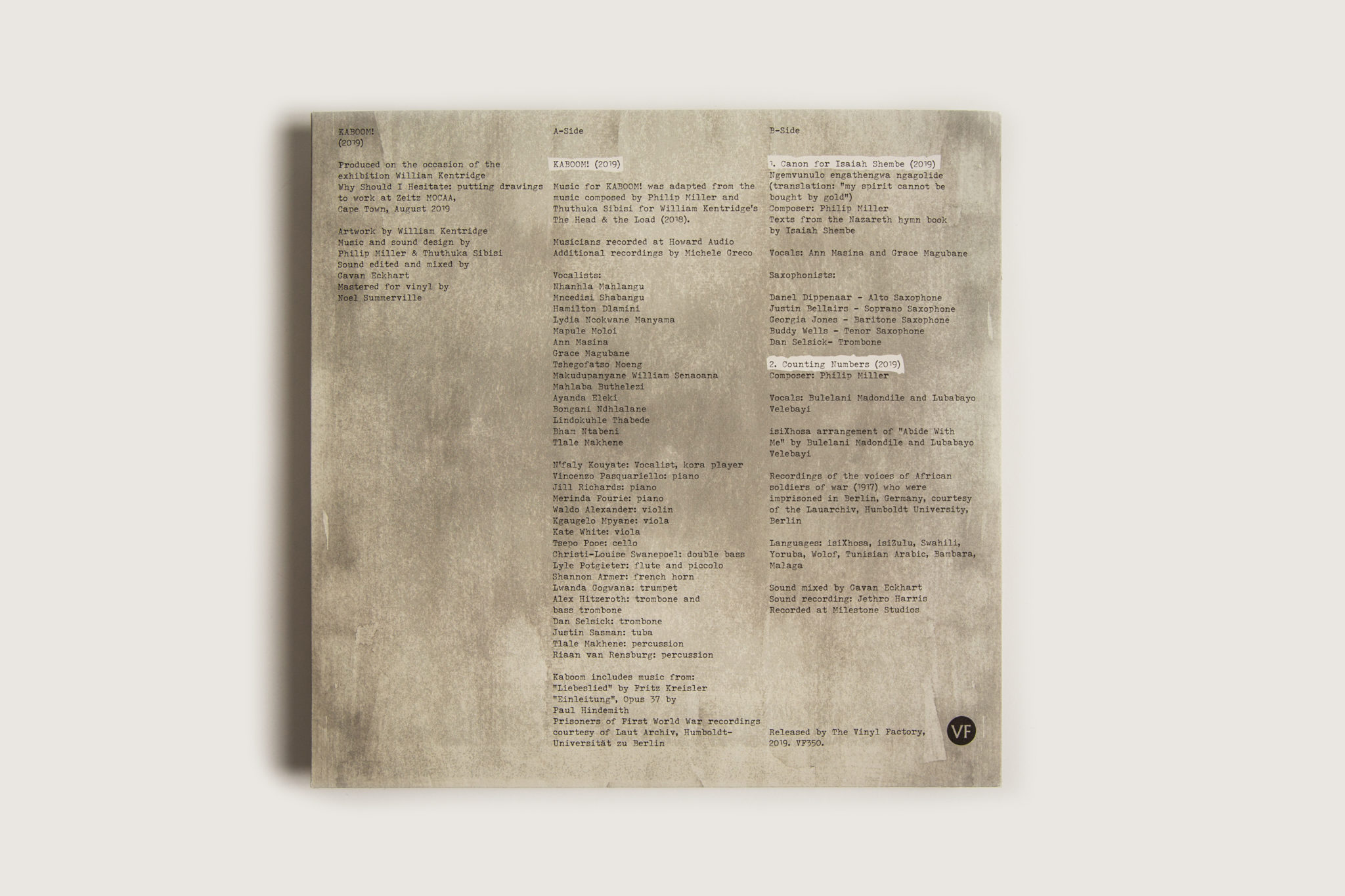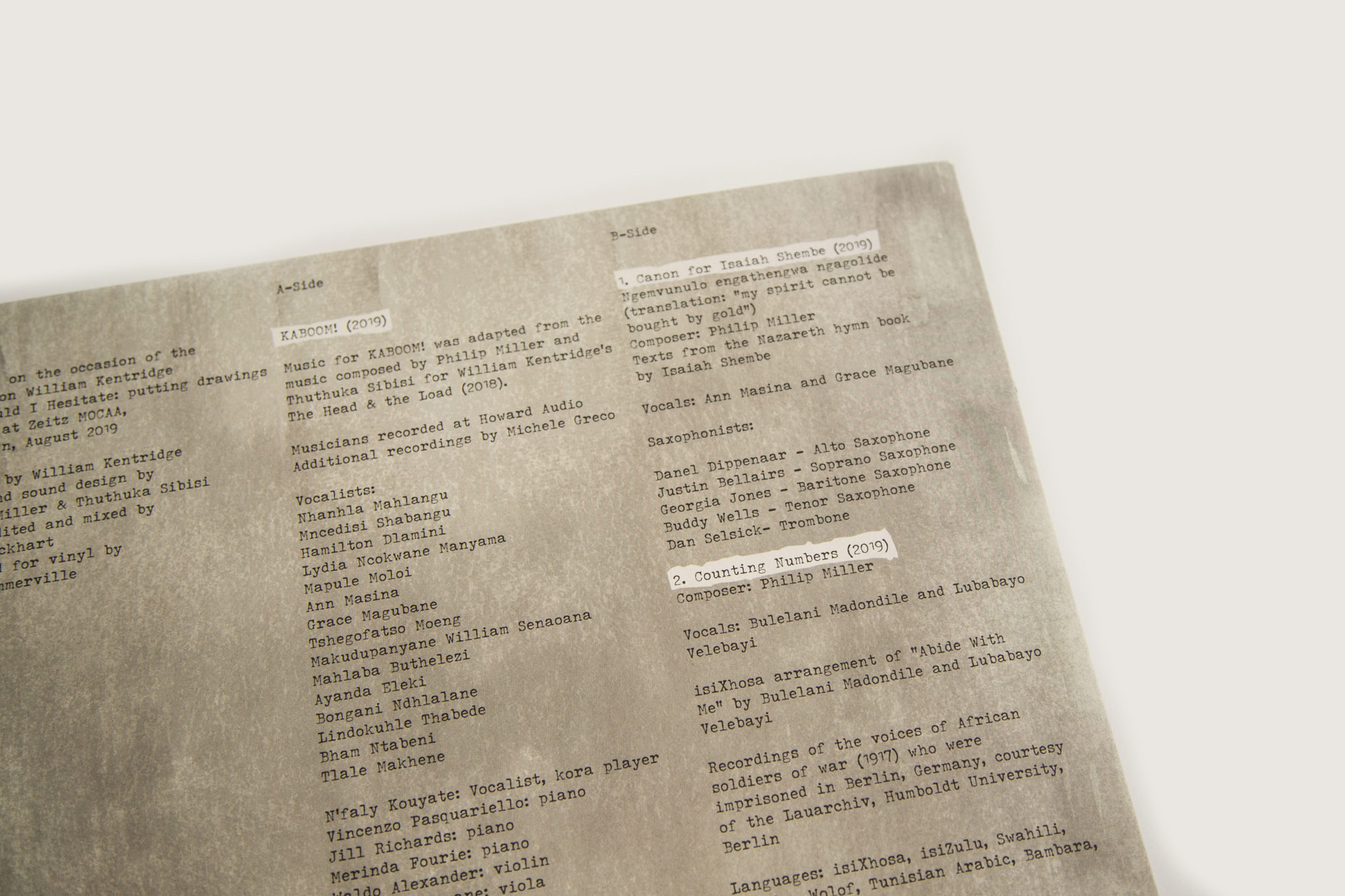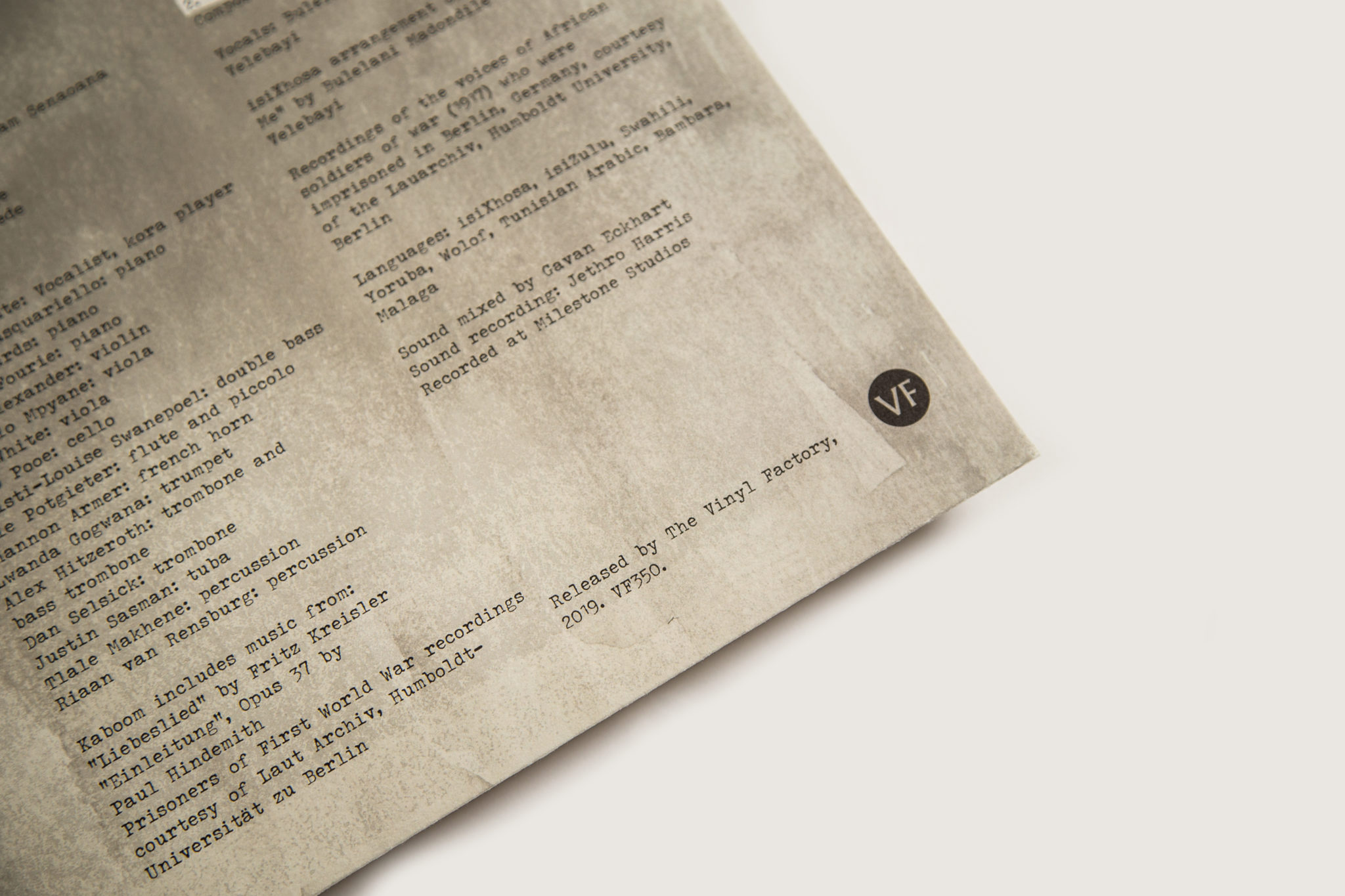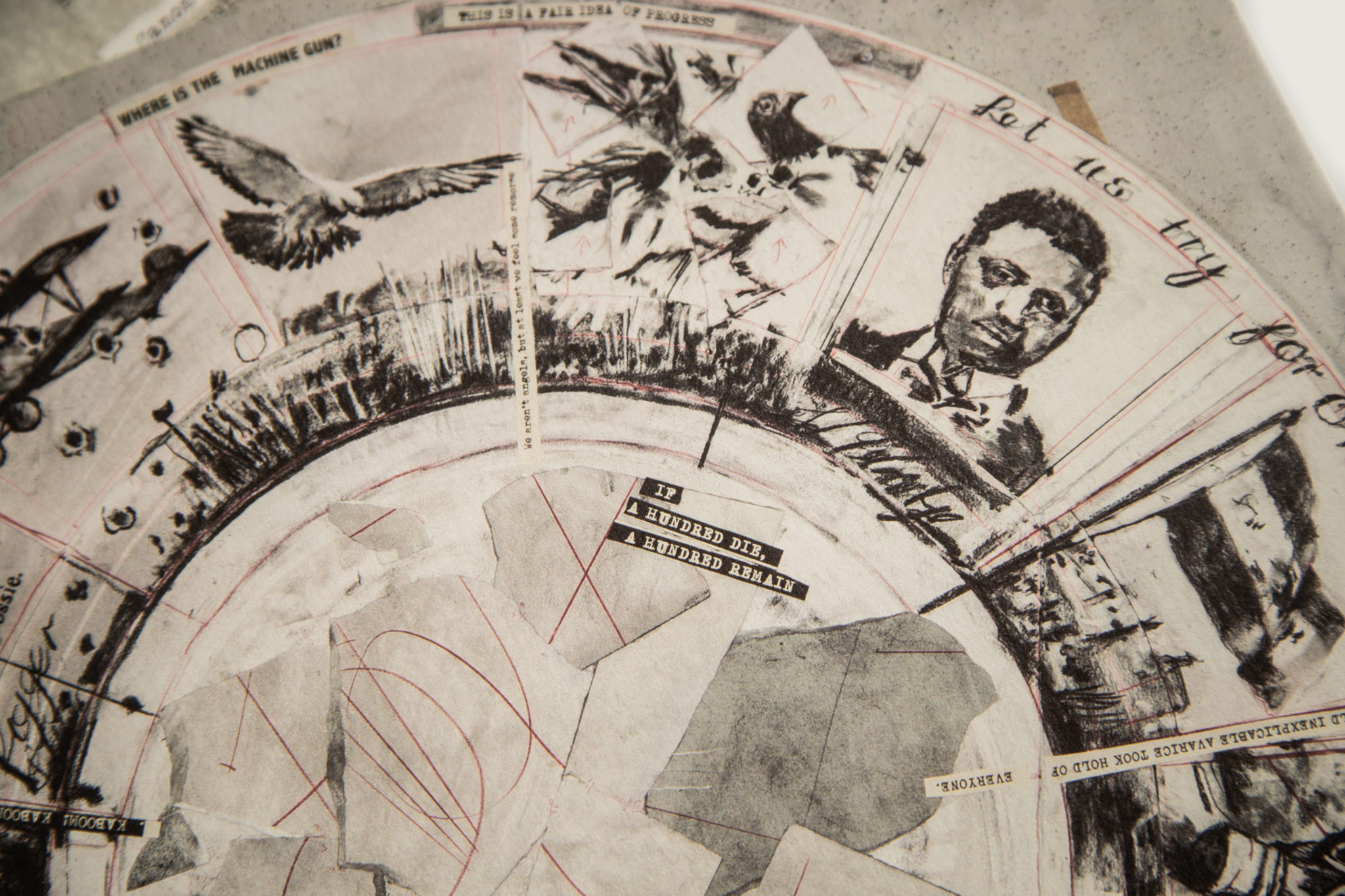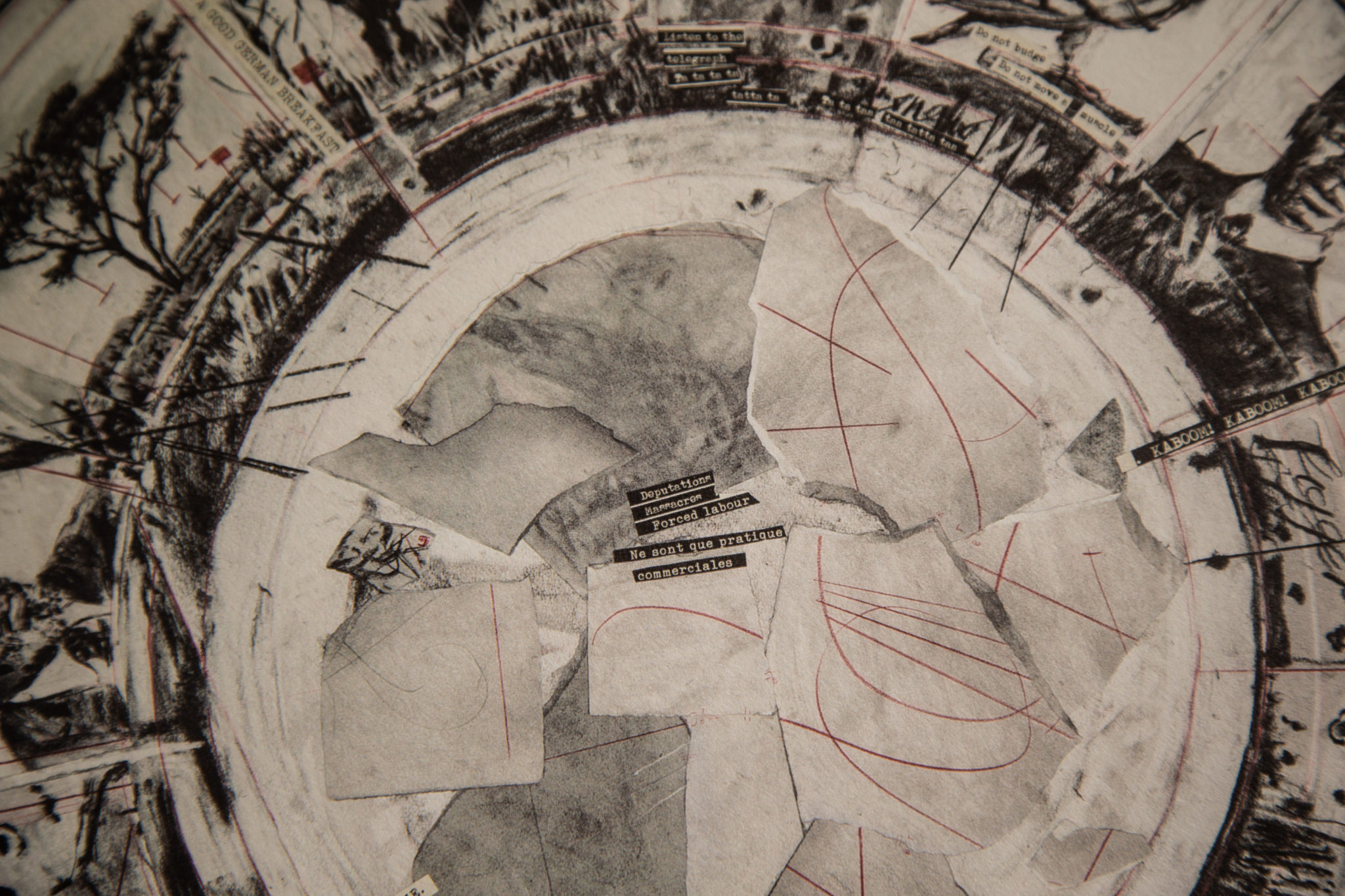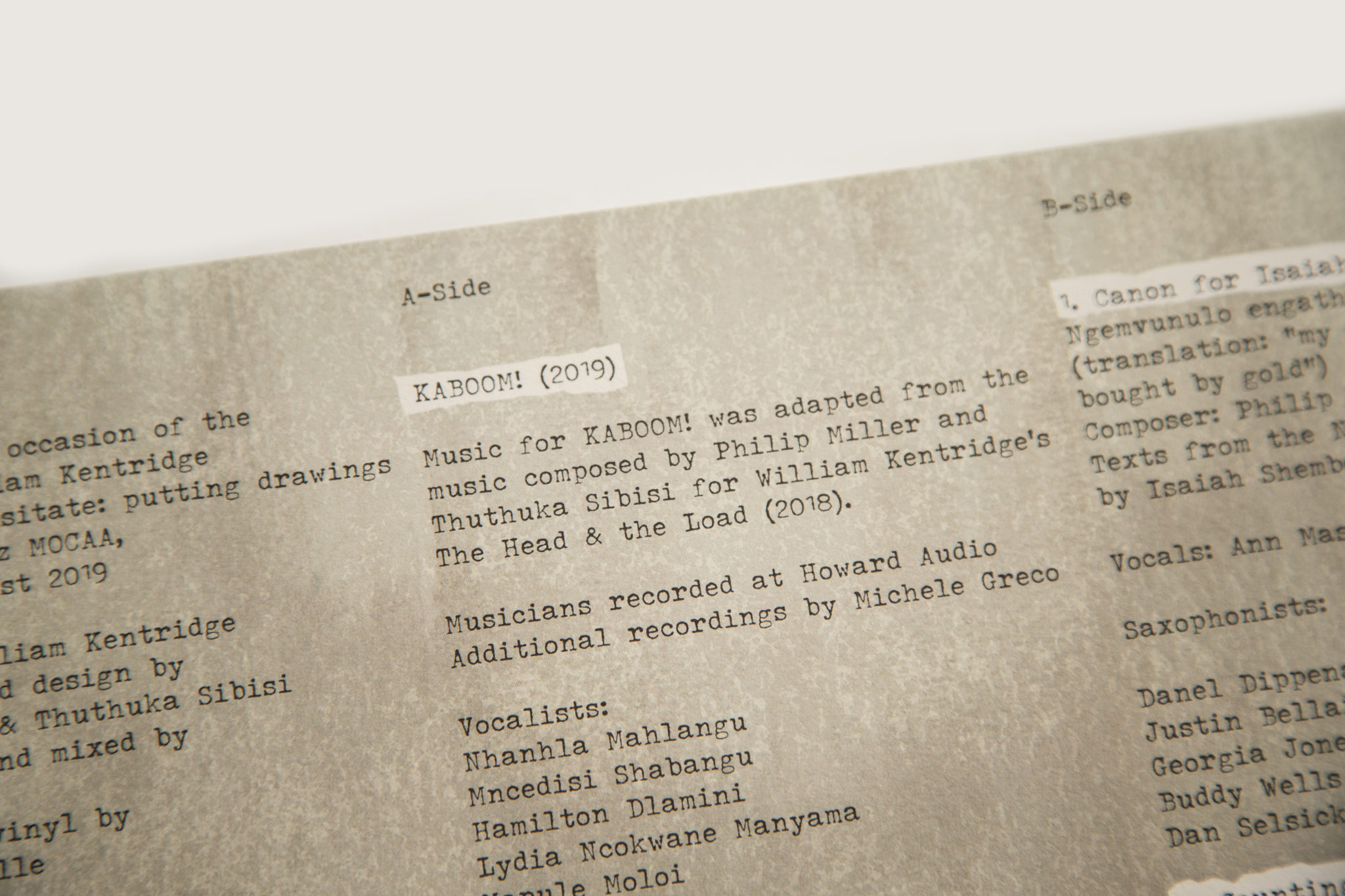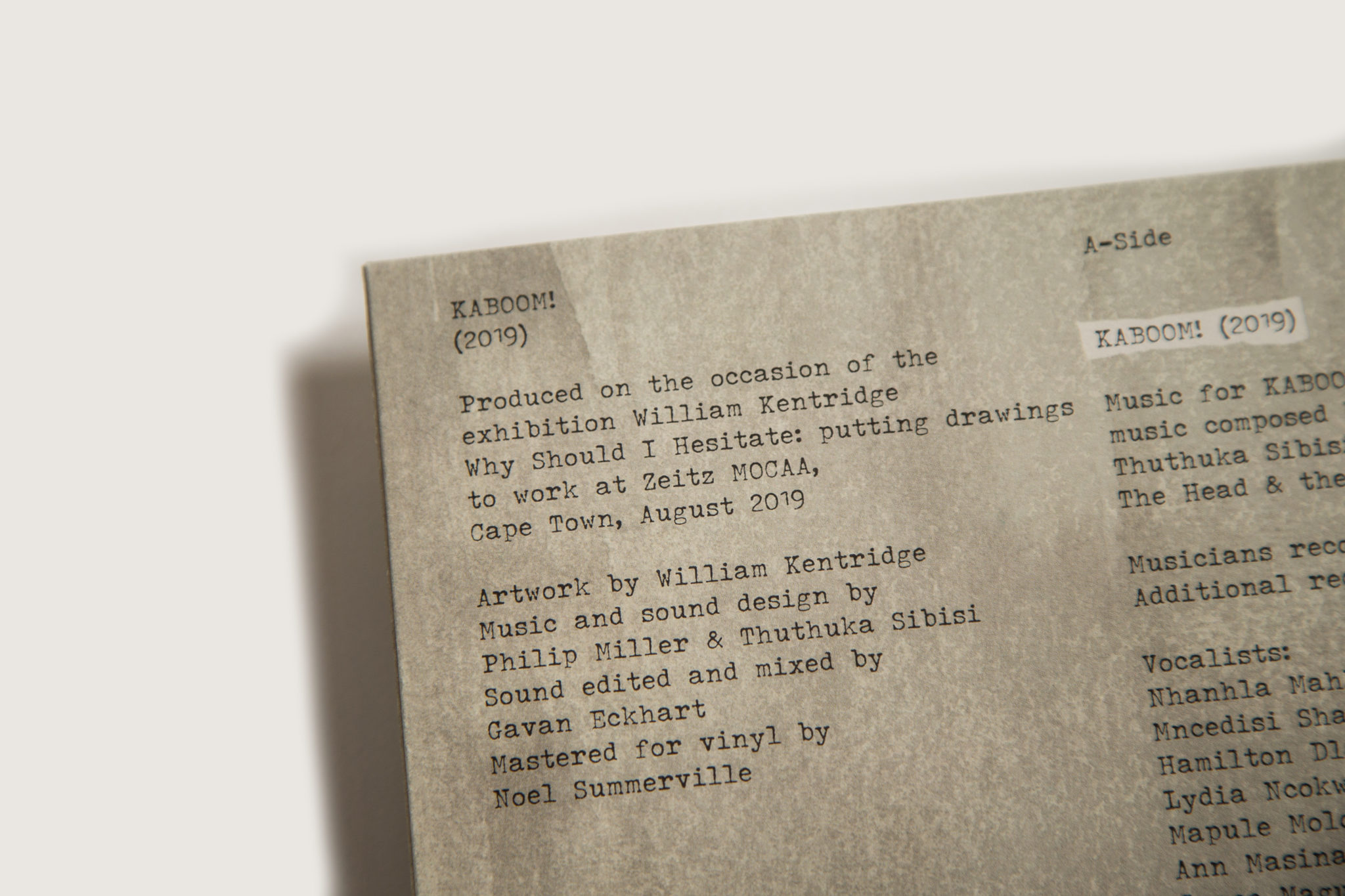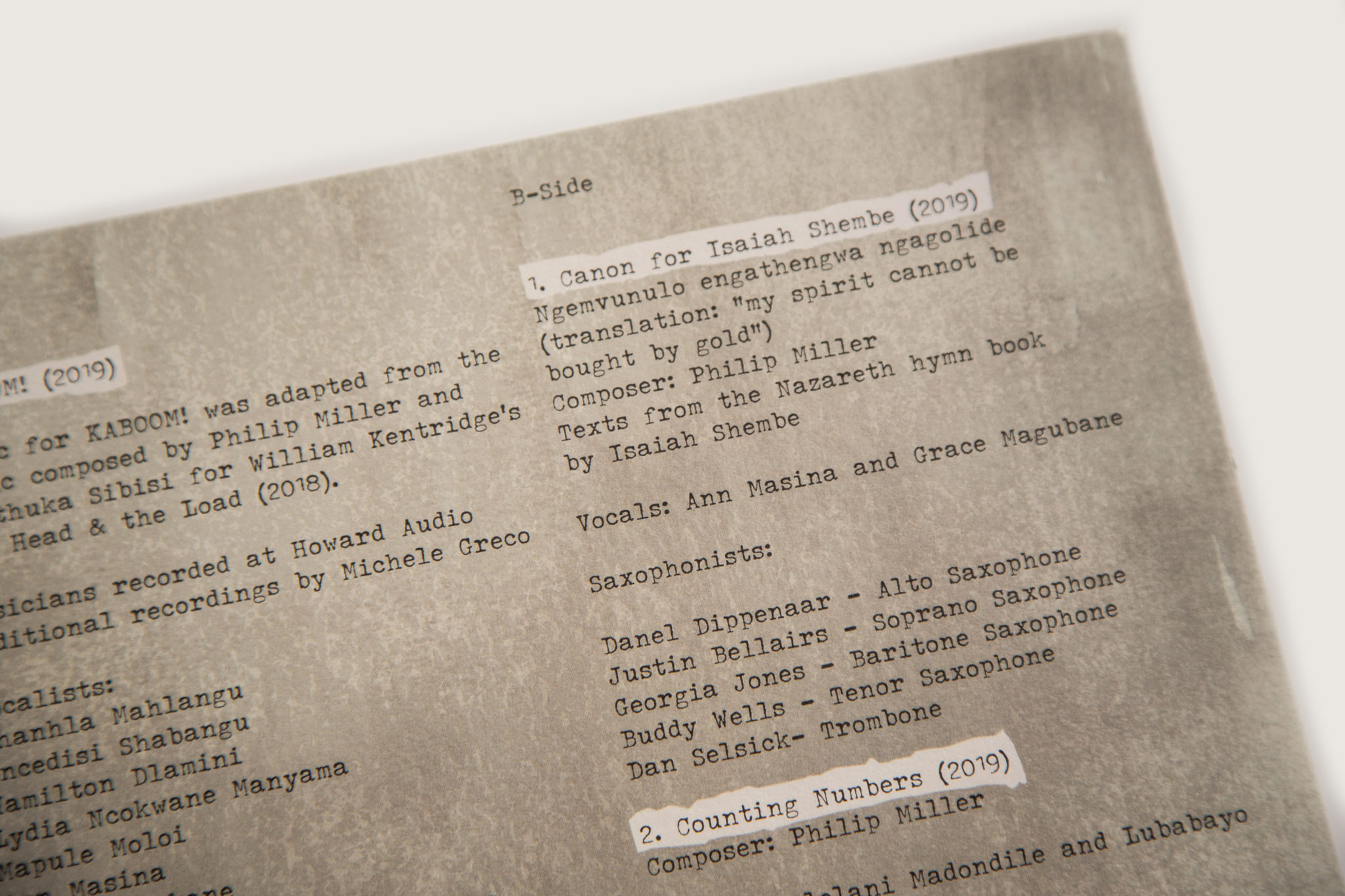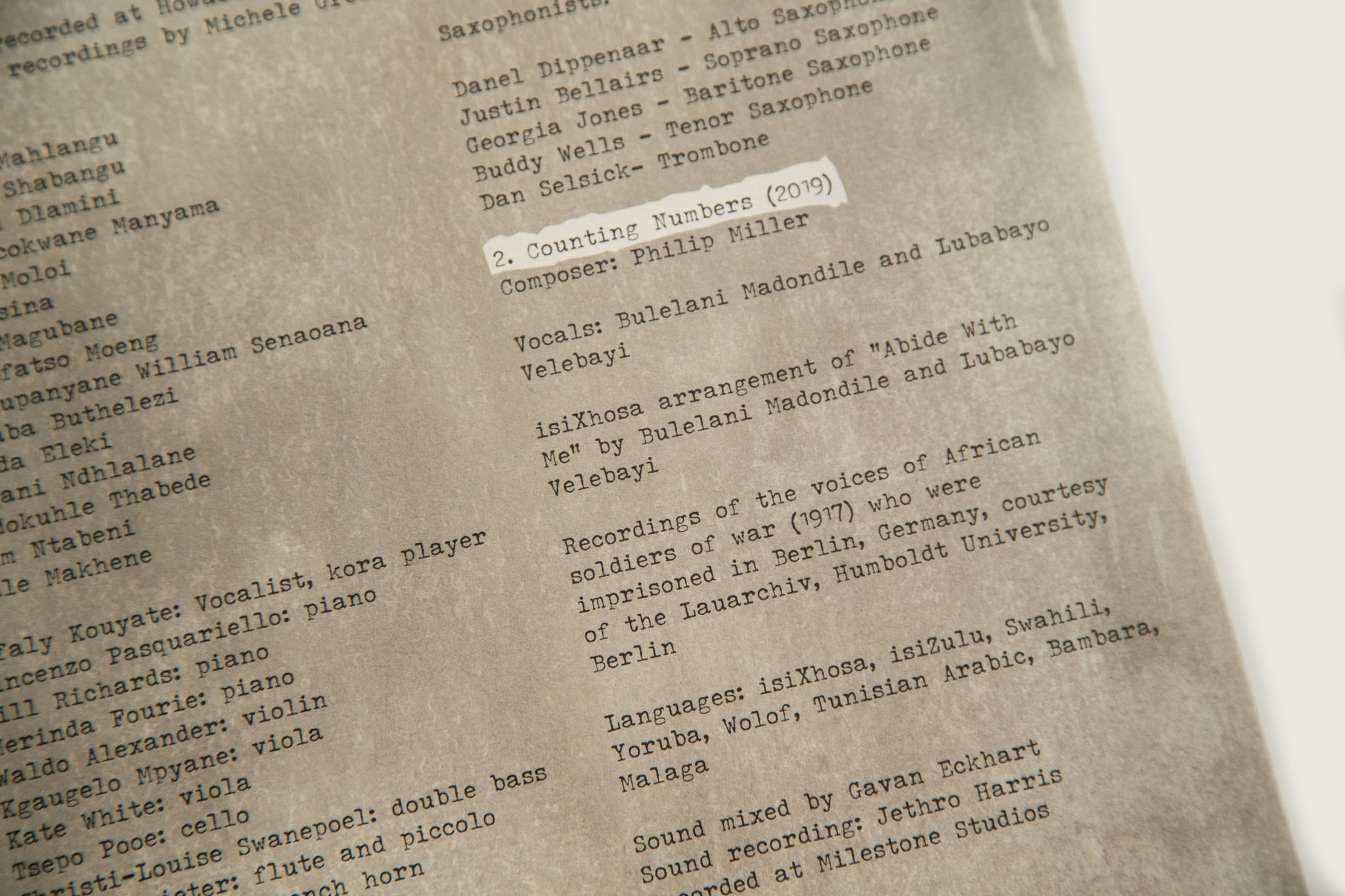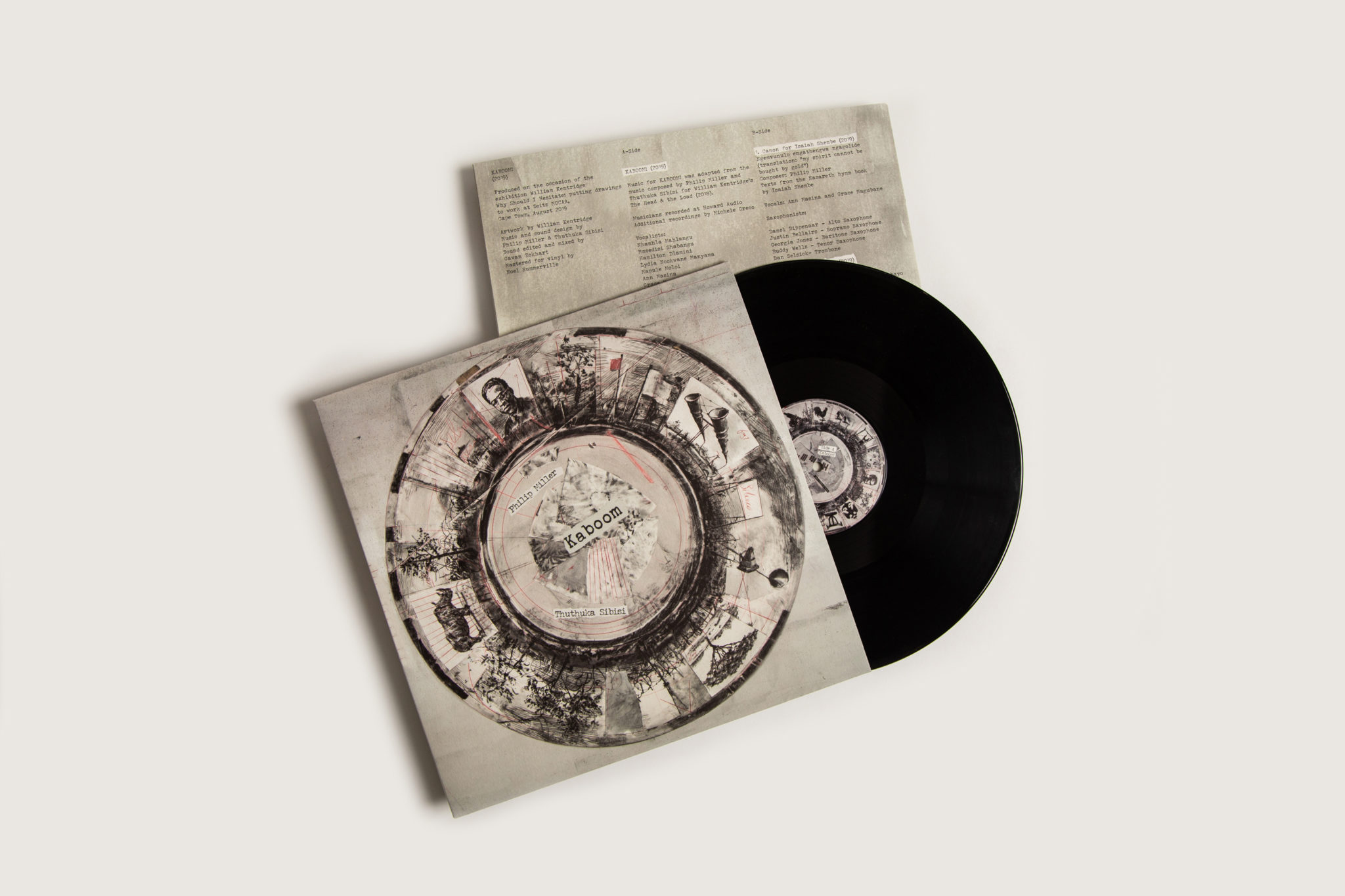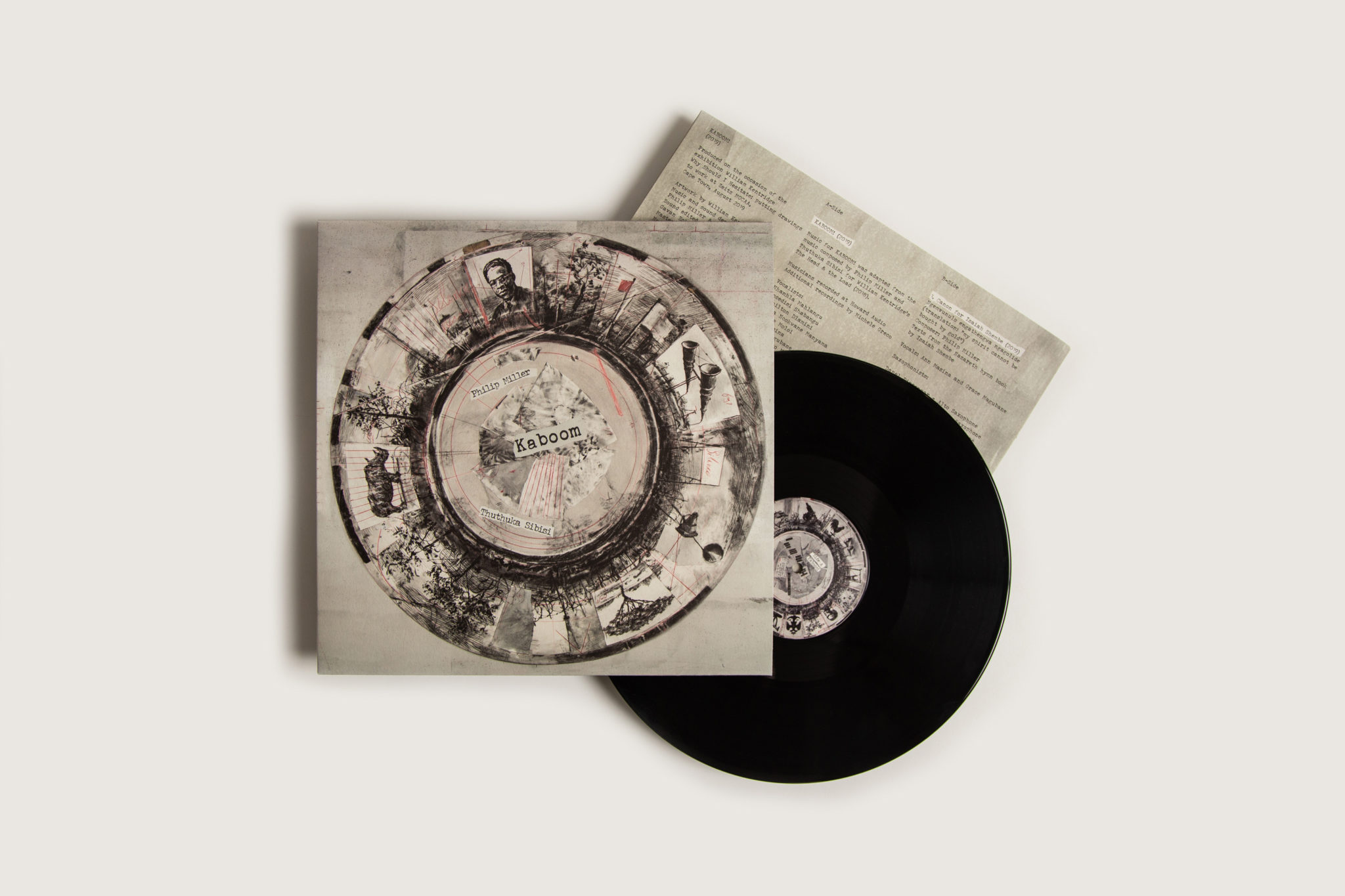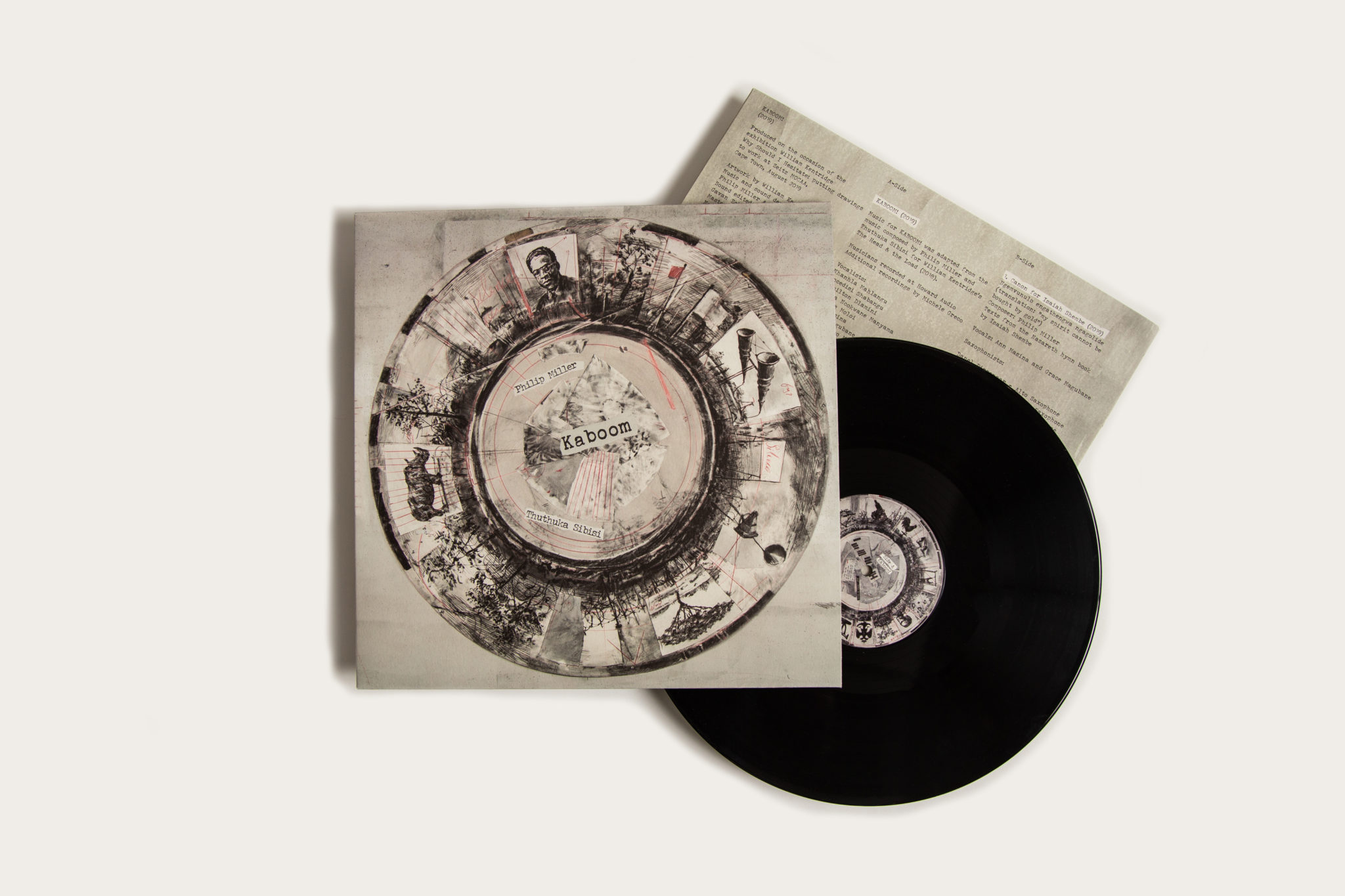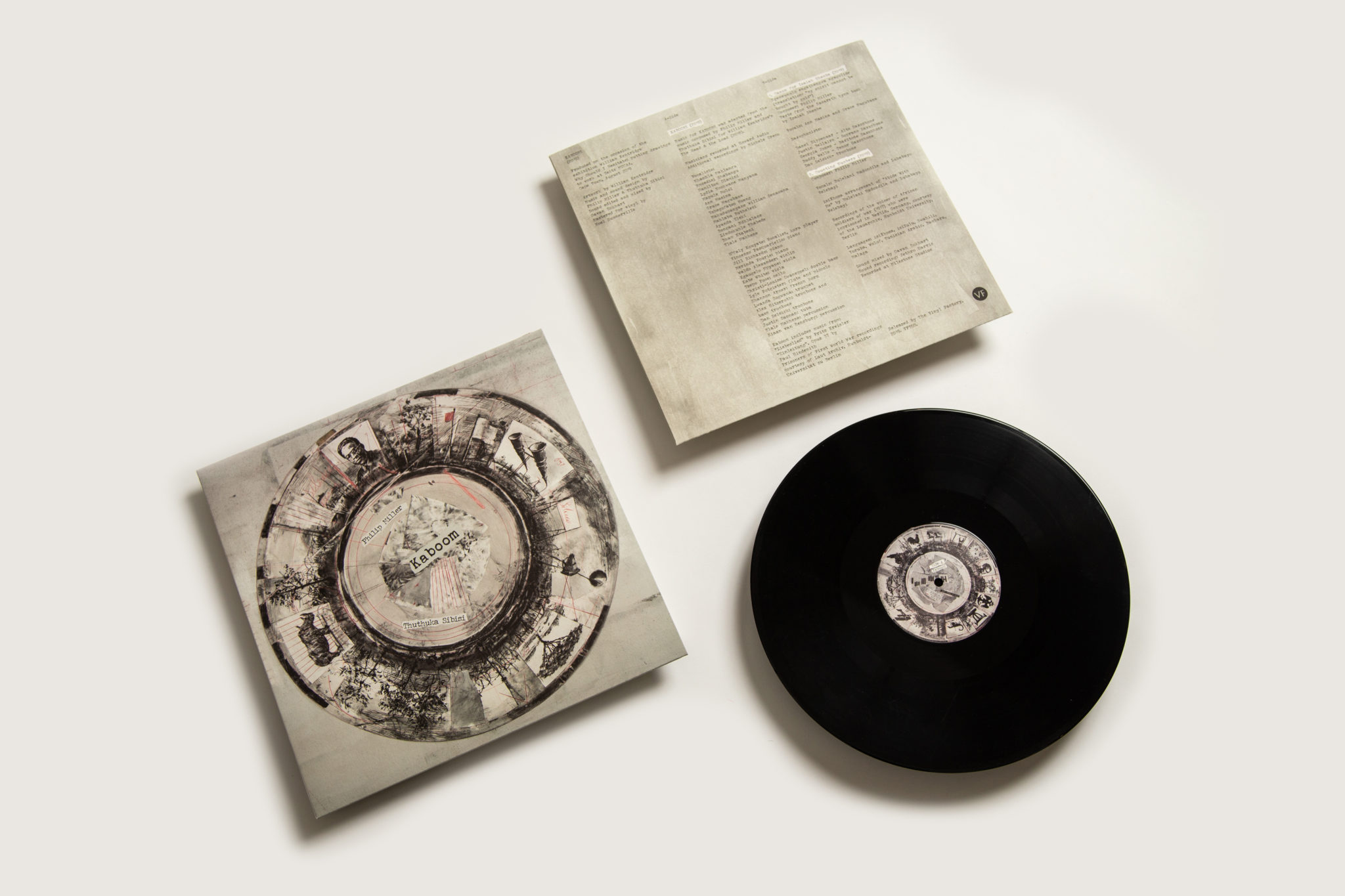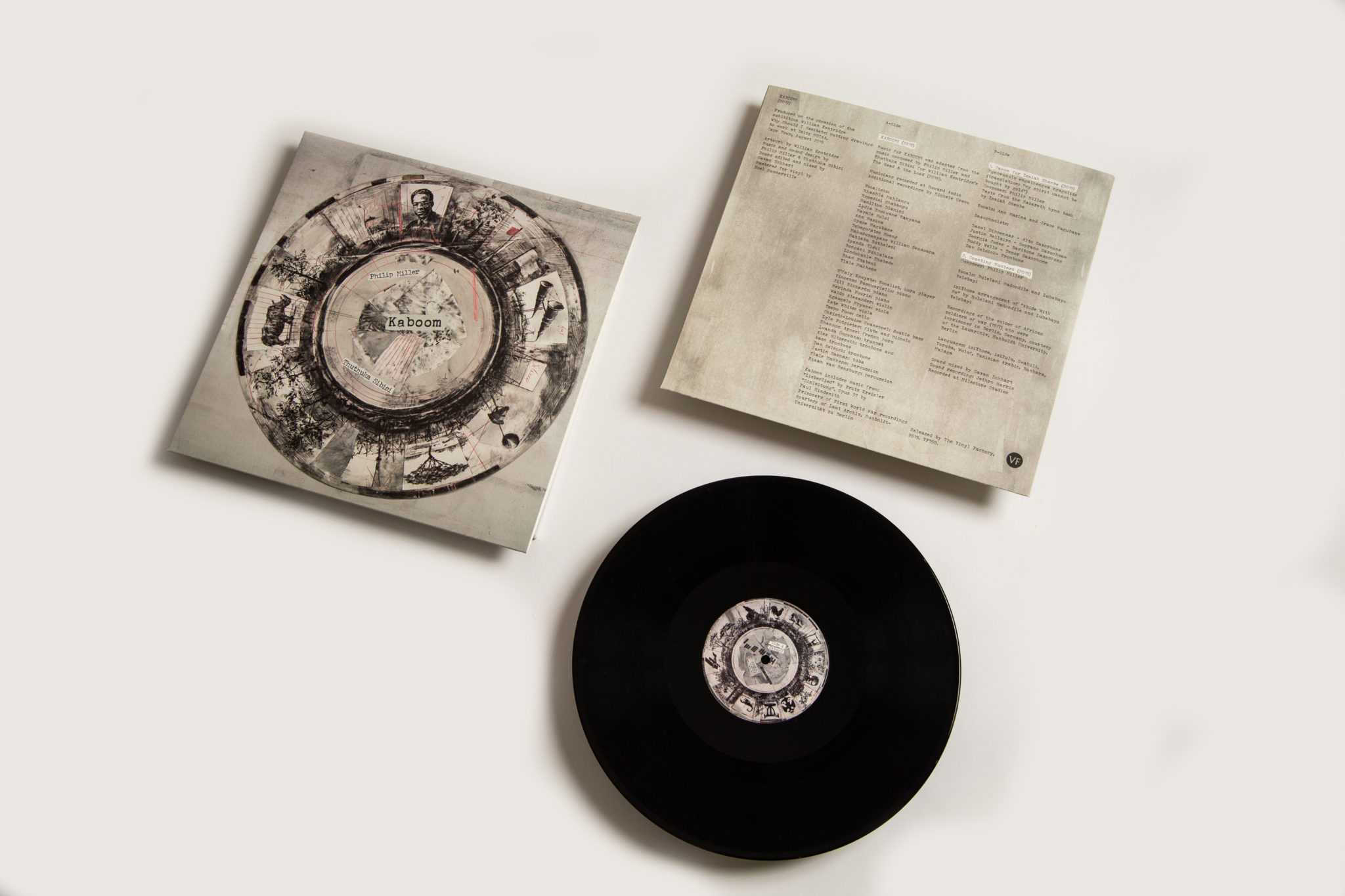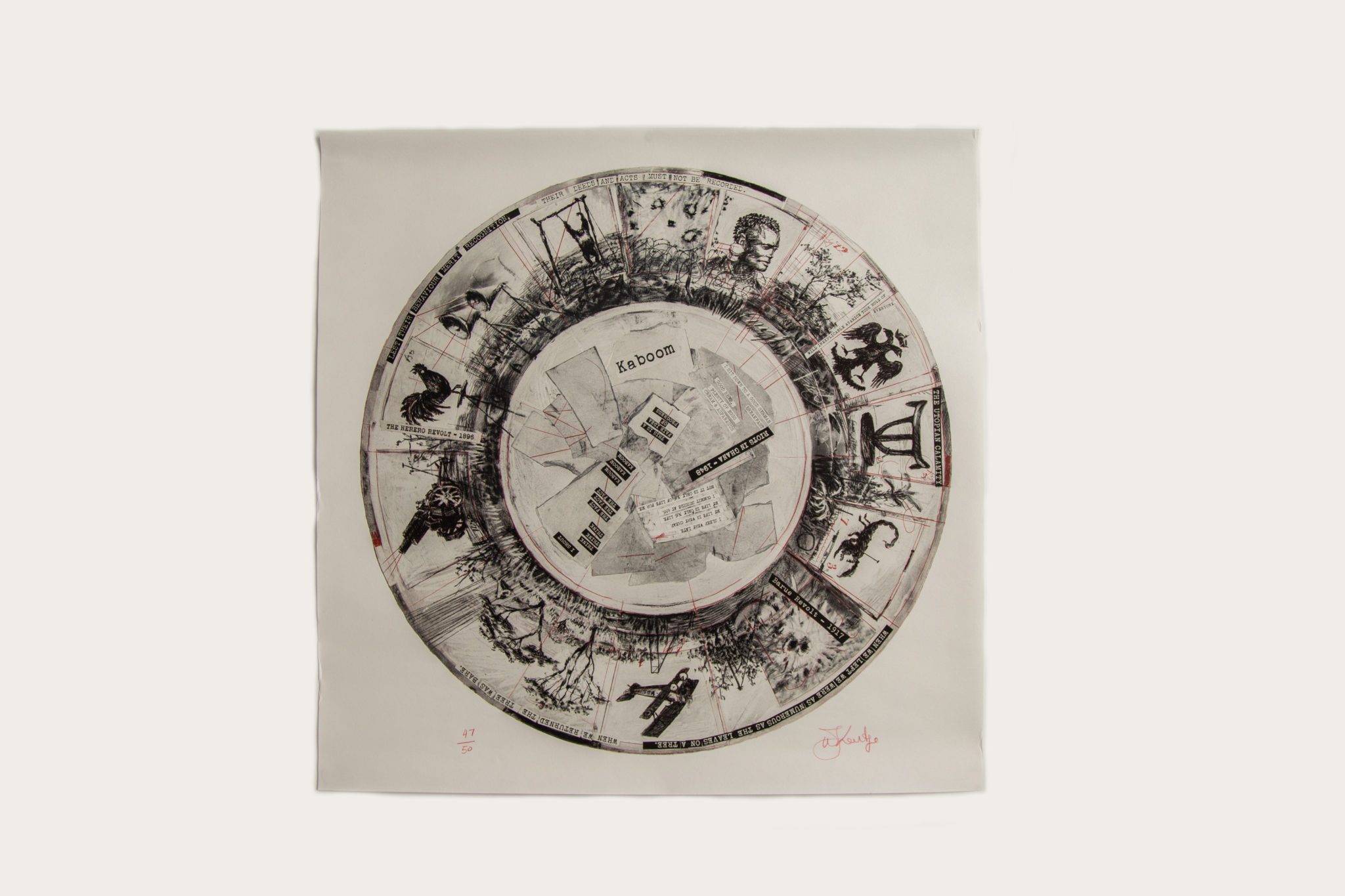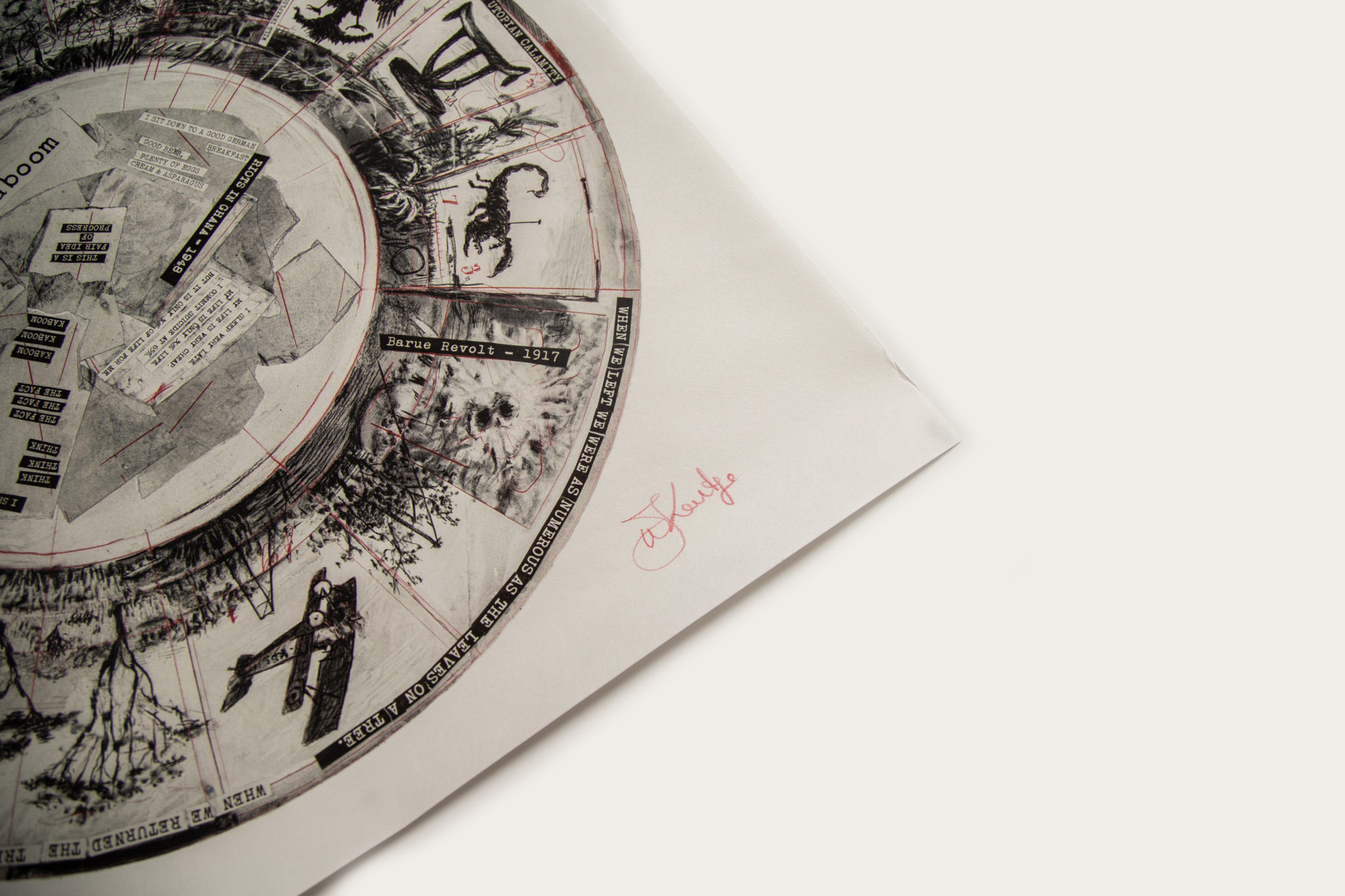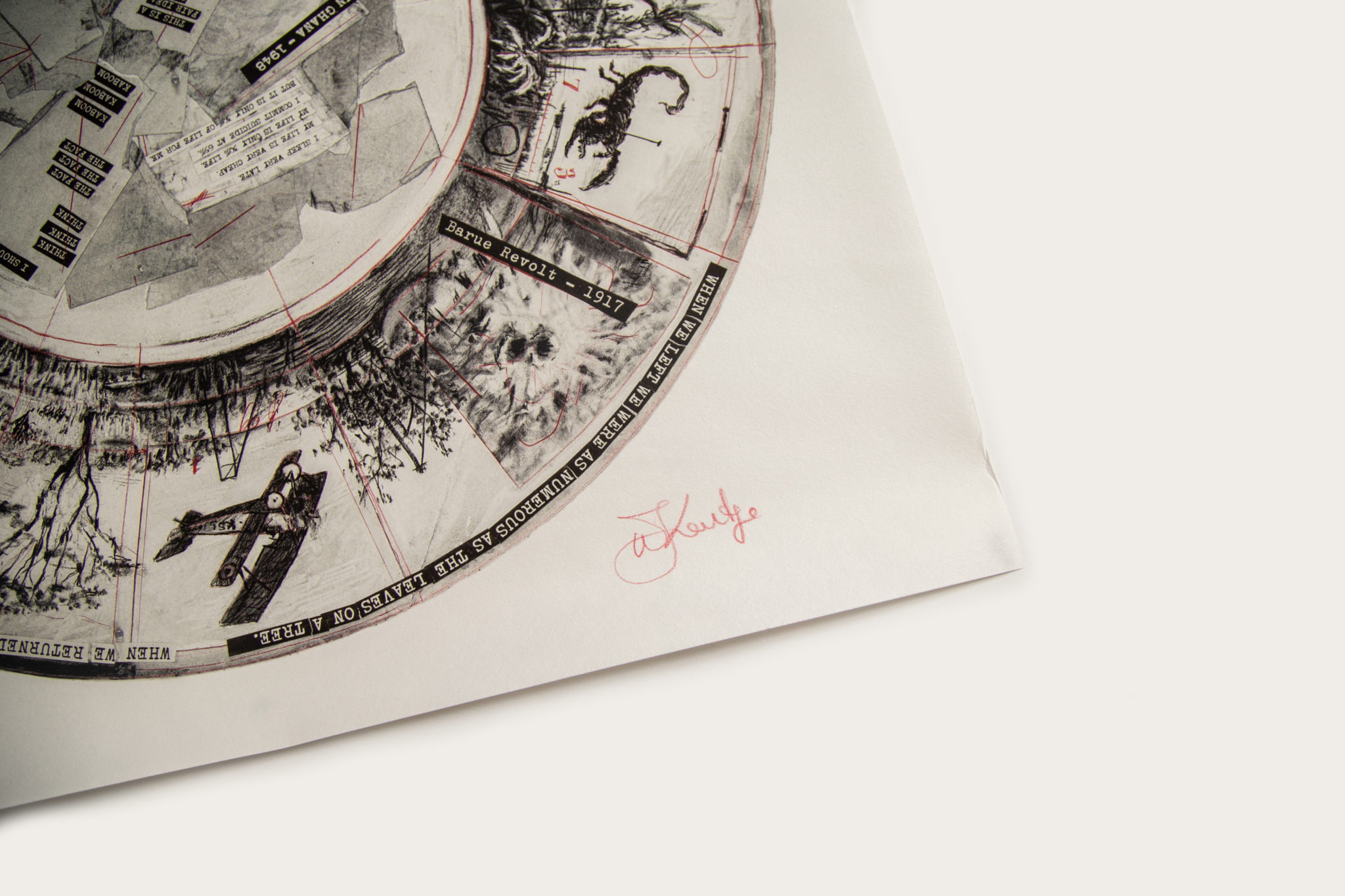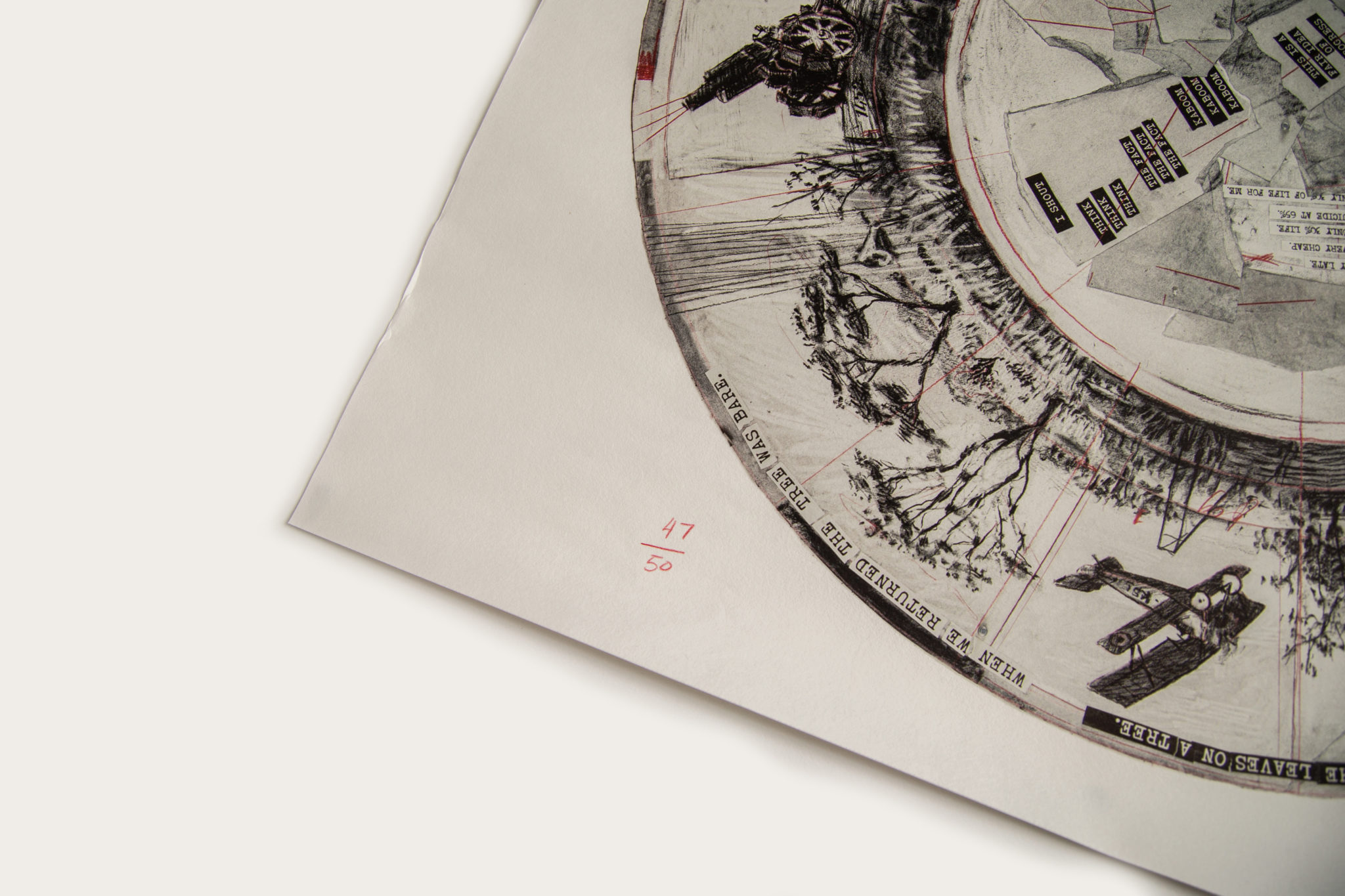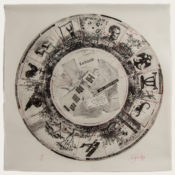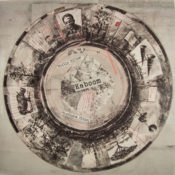 * Soundtrack to film installation by William Kentridge, adapted from the artist's critically acclaimed production The Head & The Load
* Music by Philip Miller and Thuthuka Sibisi
* Three tracks pressed on 180-gram heavyweight vinyl
* Outer and inner sleeve artwork by William Kentridge
* Sleeves printed on Crane's Lettra, 300gsm
* Kaboom! Tondo, Archival Pigment Print
* 480mm x 480mm, Fiber of Washi Bright 110gsm
* Hand signed and numbered by William Kentridge
* Edition of 50
* Release date: 19/09/19
The soundtrack to a three-channel film installation by William Kentridge, the music for Kaboom! was composed by Philip Miller and Thuthuka Sibisi and adapted from the South African artist's critically acclaimed performance production The Head & the Load, which premiered at the Tate Modern in 2018 and subsequently toured the world.
A play on the Ghanaian proverb, 'the head and the load are the troubles of the neck', this large-scale production expressively speaks to the nearly two million African porters and carriers used by the British, French, and Germans during the First World War in Africa. The Head & The Load takes the form of a processional musical journey and features an international ensemble cast of singers, dancers, and performers accompanied by a chorus of mechanized gramophones alongside multiple film projections and shadow play to create a landscape of immense proportion and imagination.
Featuring an incredible collective of over 30 vocalists and musicians that took part in The Head & the Load, the music on Kaboom! is as expansive, rich and moving as the performance project from which it was derived.
With sleeve artwork by William Kentridge, the release also features two additional recent compositions by his long time musical producer Philip Miller, Canon for Isaiah Shembe and Counting Numbers; comprising a trio of distinct recordings by some of South Africa's finest musicians.
This release has been produced on the occasion of the exhibition William Kentridge Why Should I Hestate: putting drawings to work at Zietz MOCAA, Cape Town, 2019
William Kentridge is internationally acclaimed for his drawings, films, theatre and opera productions. His practice is born out of a cross-fertilisation between mediums and genres, and responds to the legacies of colonialism and apartheid. His aesthetics are drawn from the medium of film's own history, from stop-motion animation to early special effects. Kentridge's drawing, specifically the dynamism of an erased and redrawn mark, is an integral part of his expanded animation and filmmaking practice. Opera productions include Mozart's The Magic Flute, Shostakovich's The Nose, and Alban Berg's Lulu, and have been seen at opera houses including the Metropolitan Opera in New York, La Scala in Milan, English National Opera in London, Opera de Lyon, Amsterdam opera, and others. Summer 2017 saw the premiere of Kentridge's production of Berg's Wozzeck for the Salzburg Festival. The Head & the Load, sometimes described as a processional opera (with original music by composers Philip Miller and Thuthuka Sibisi), opened to critical acclaim in London and New York in 2018.
Tracklist:
A1. Kaboom! (2019)
B1. Canon for Isaiah Shembe (2019)
B2. Counting Numbers (2019)