Bernie Krause
The Great Animal Orchestra
The Vinyl Factory
In stock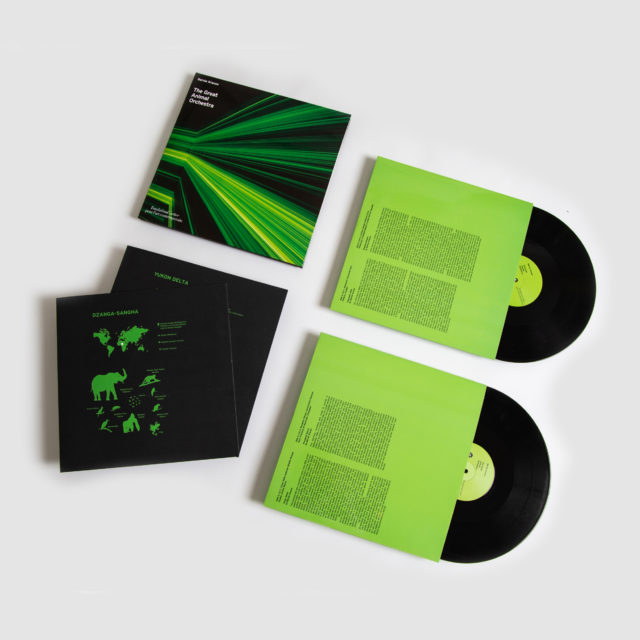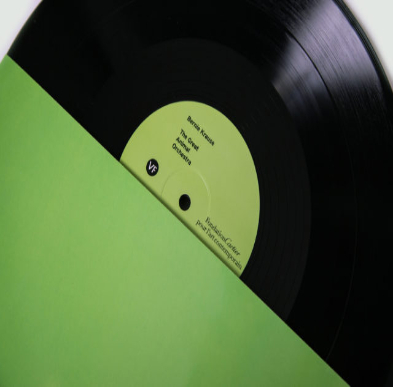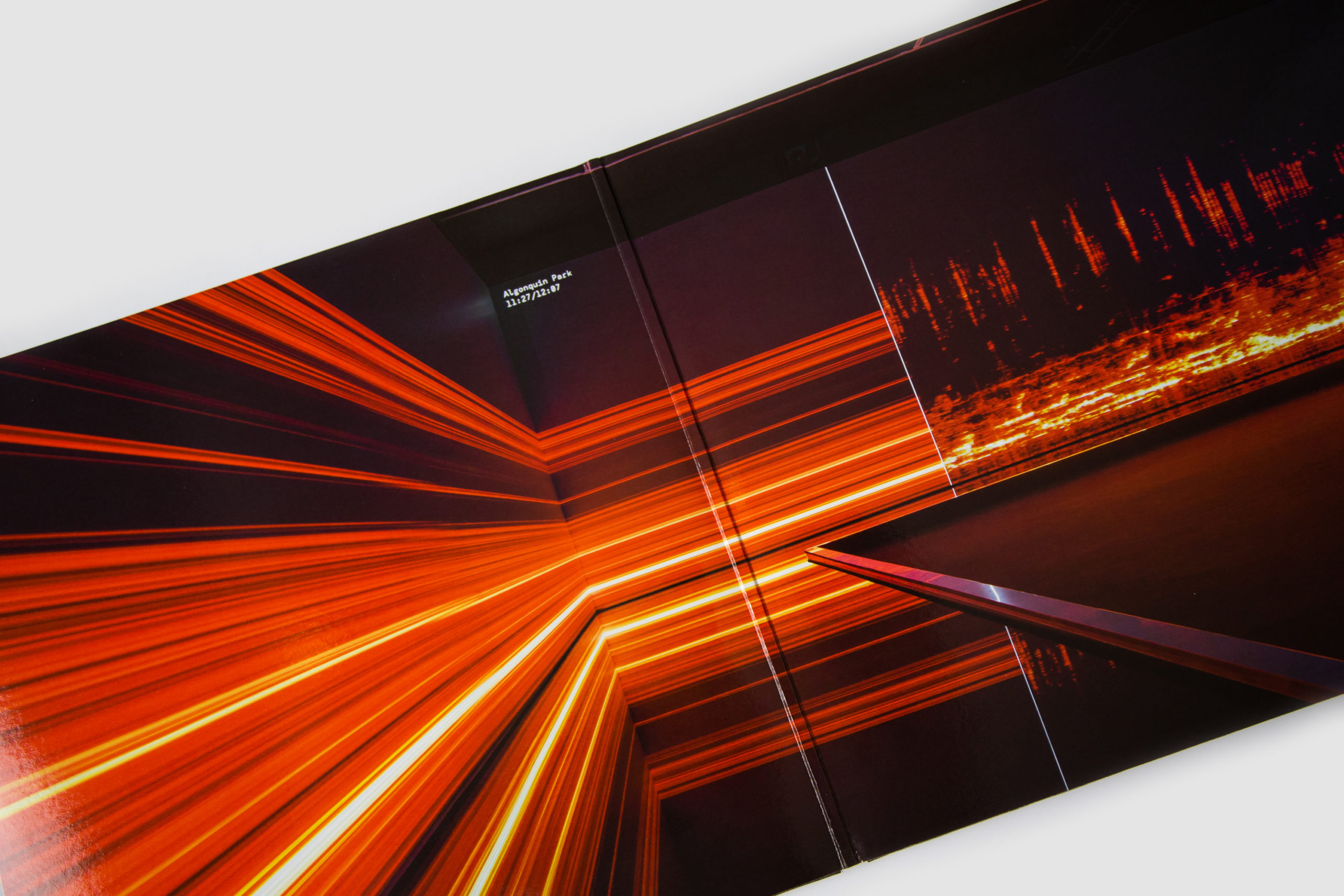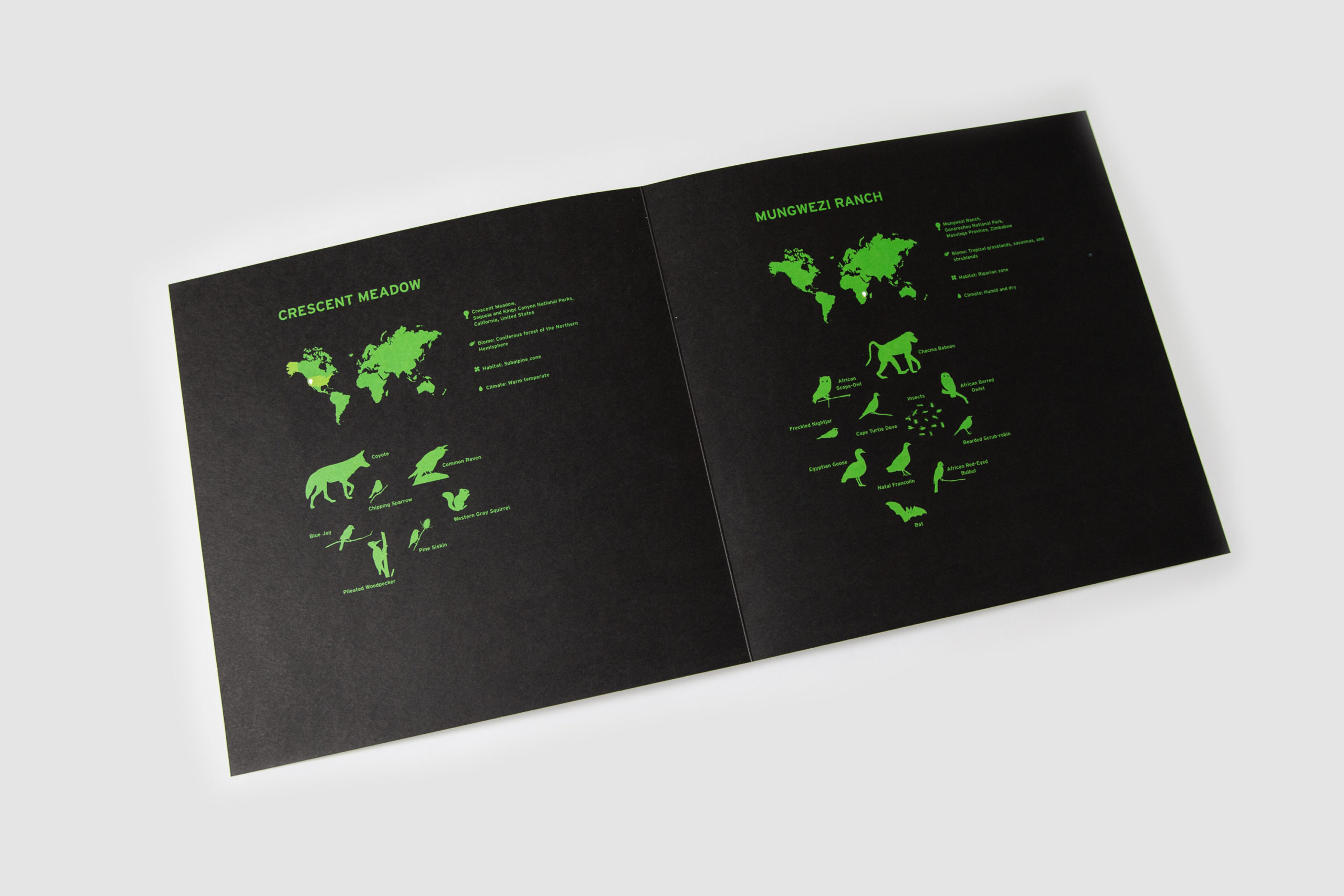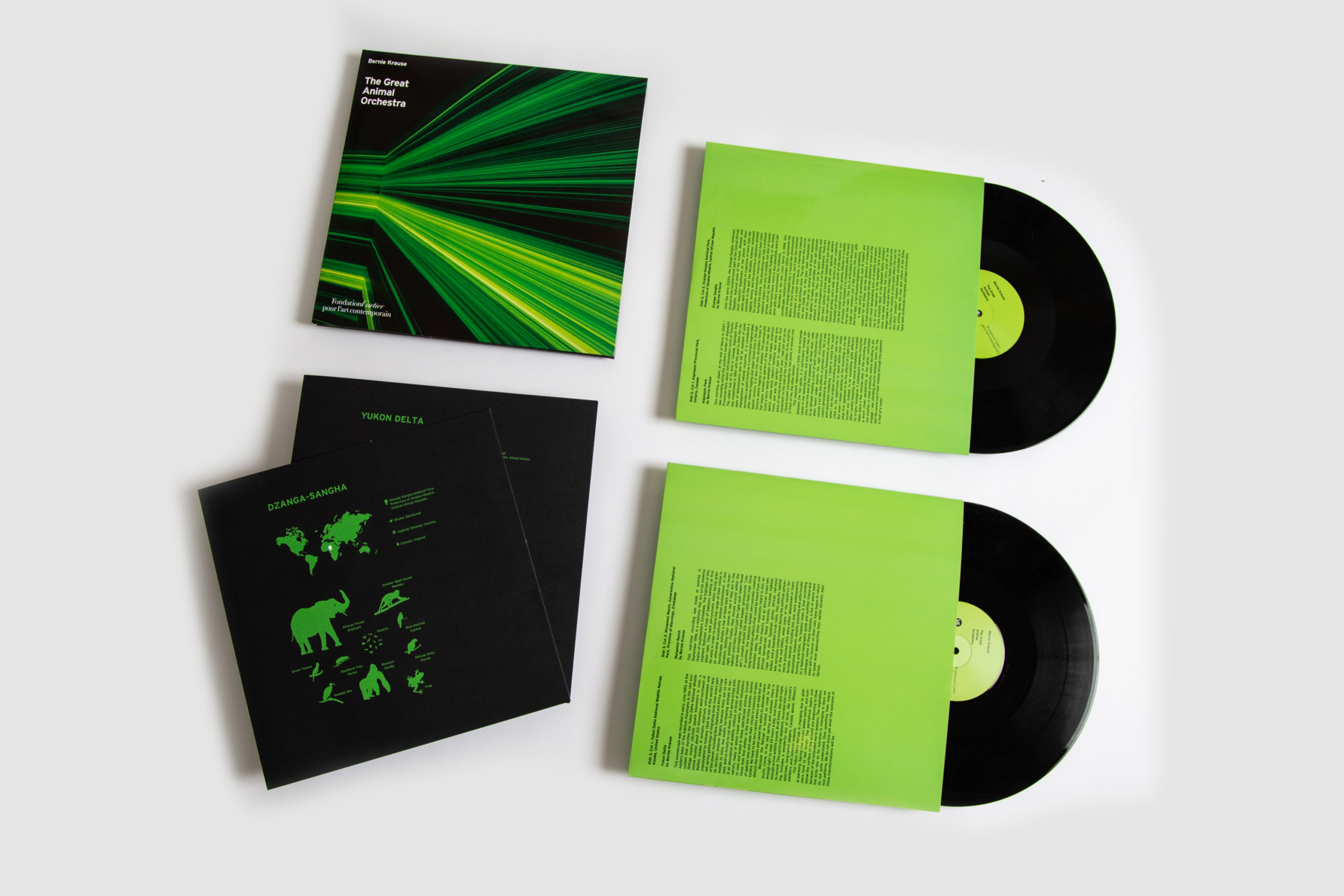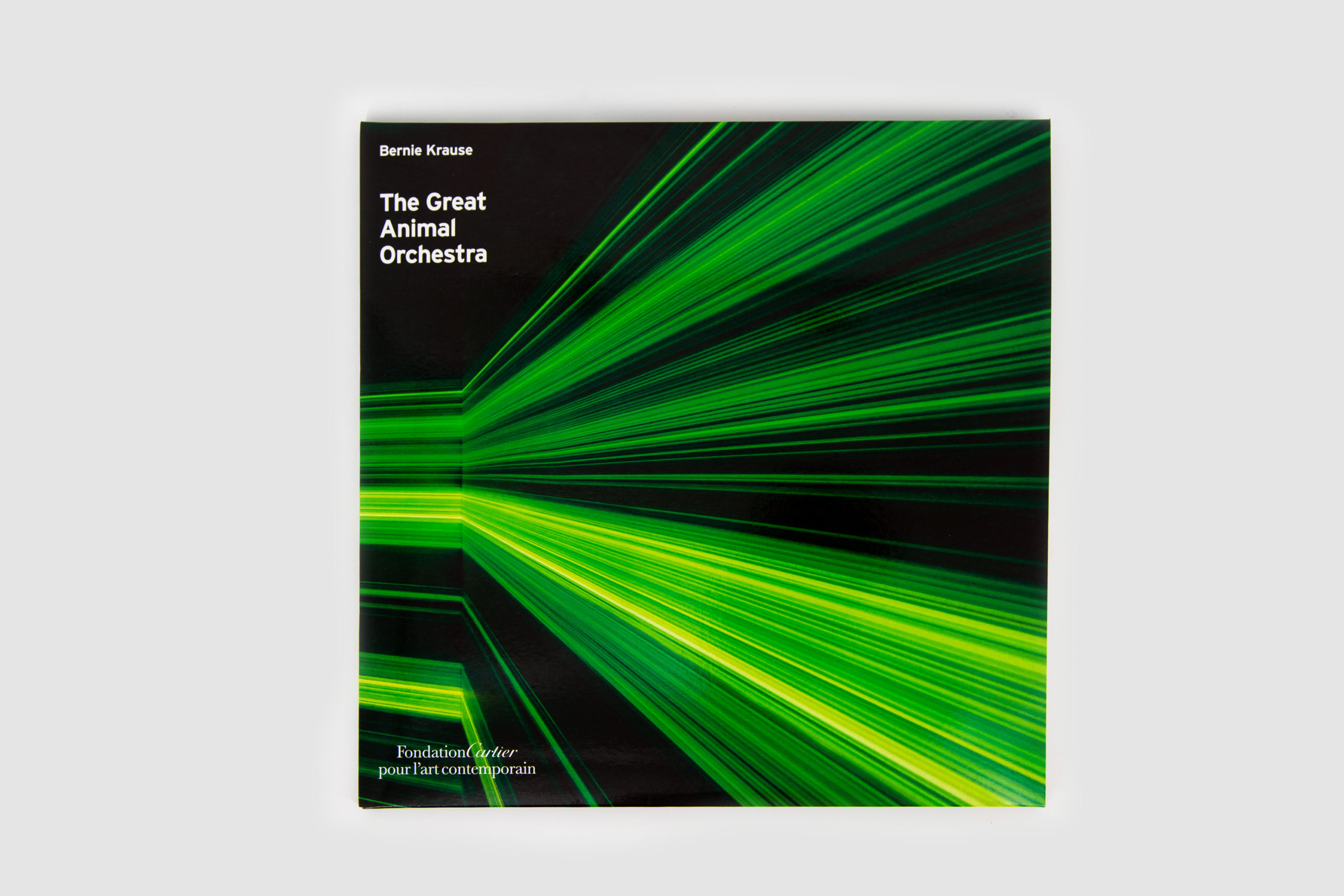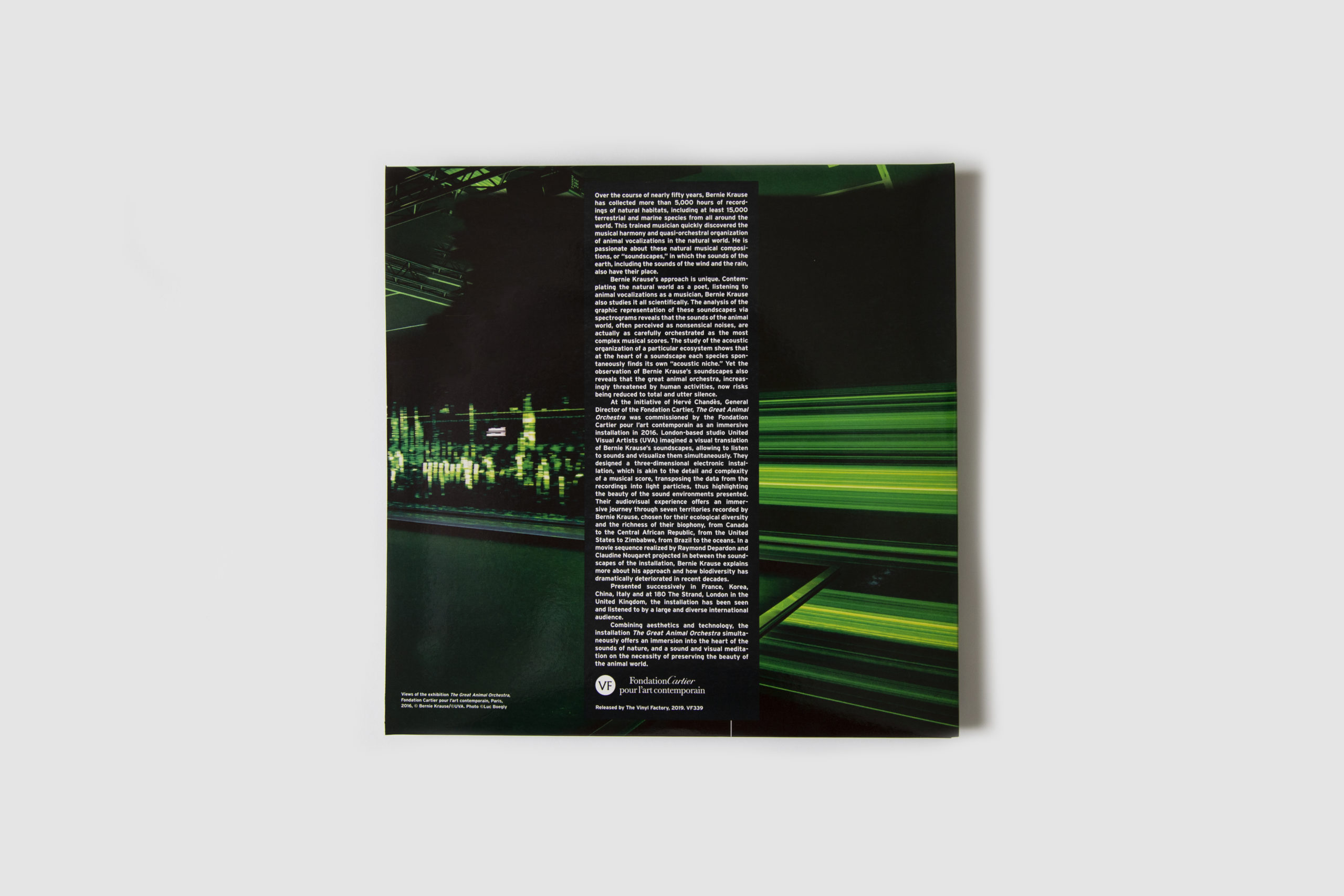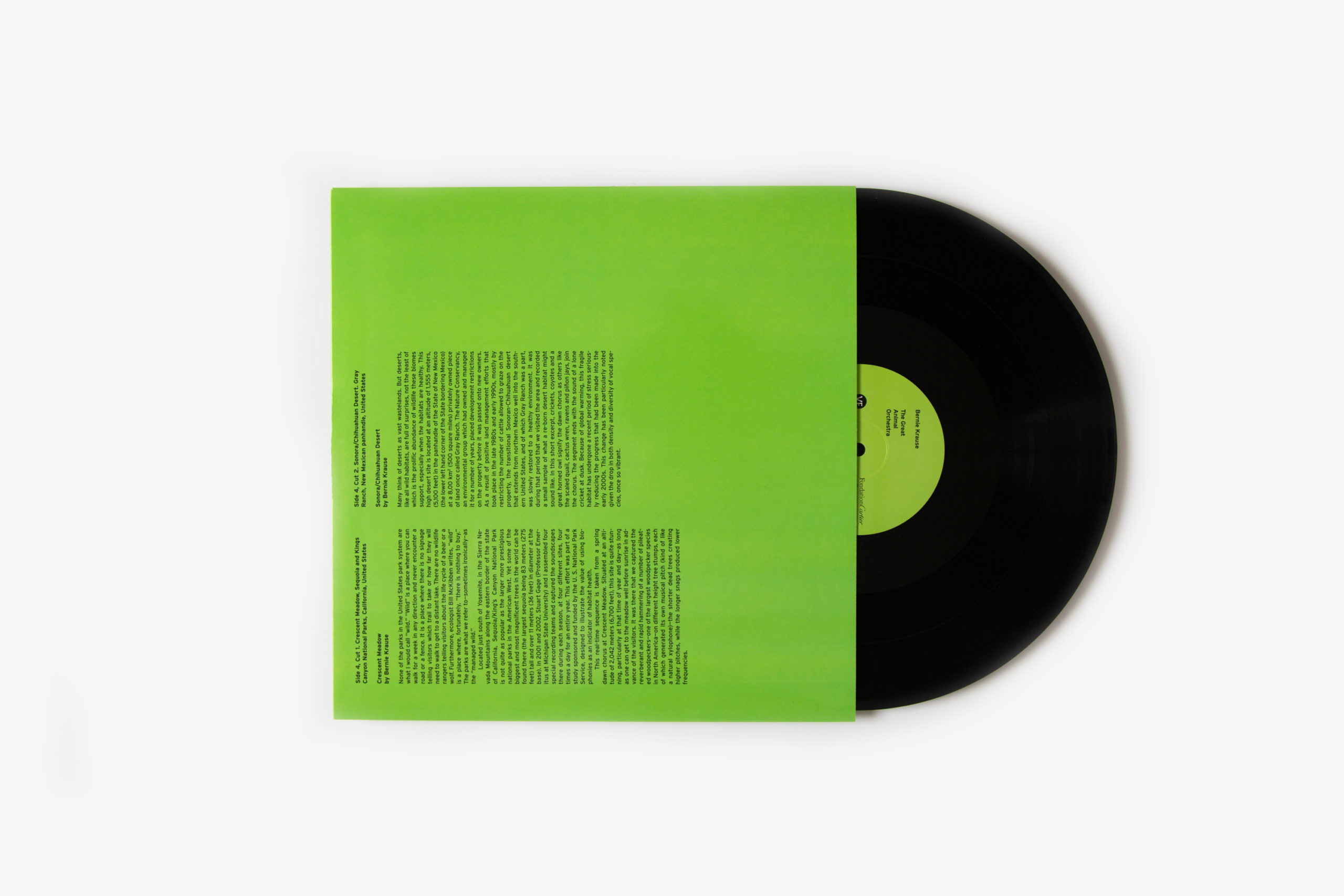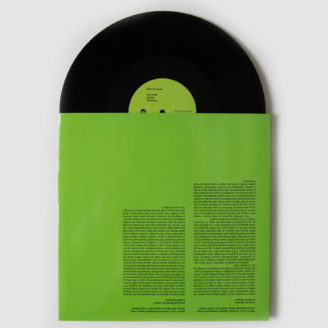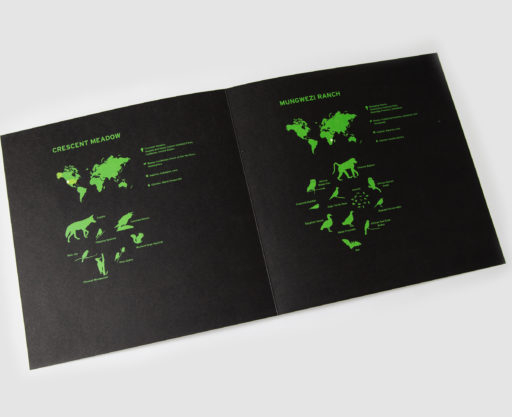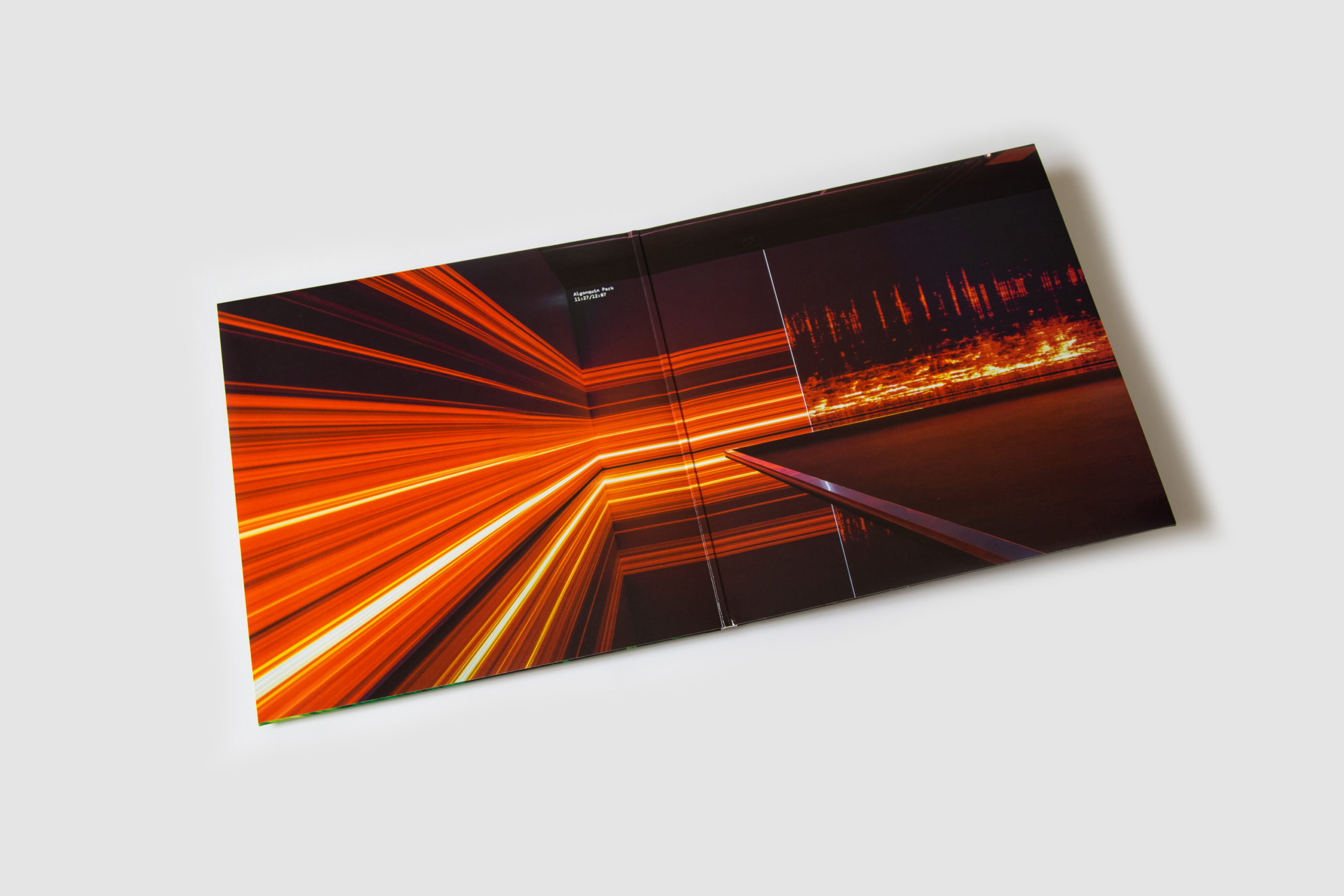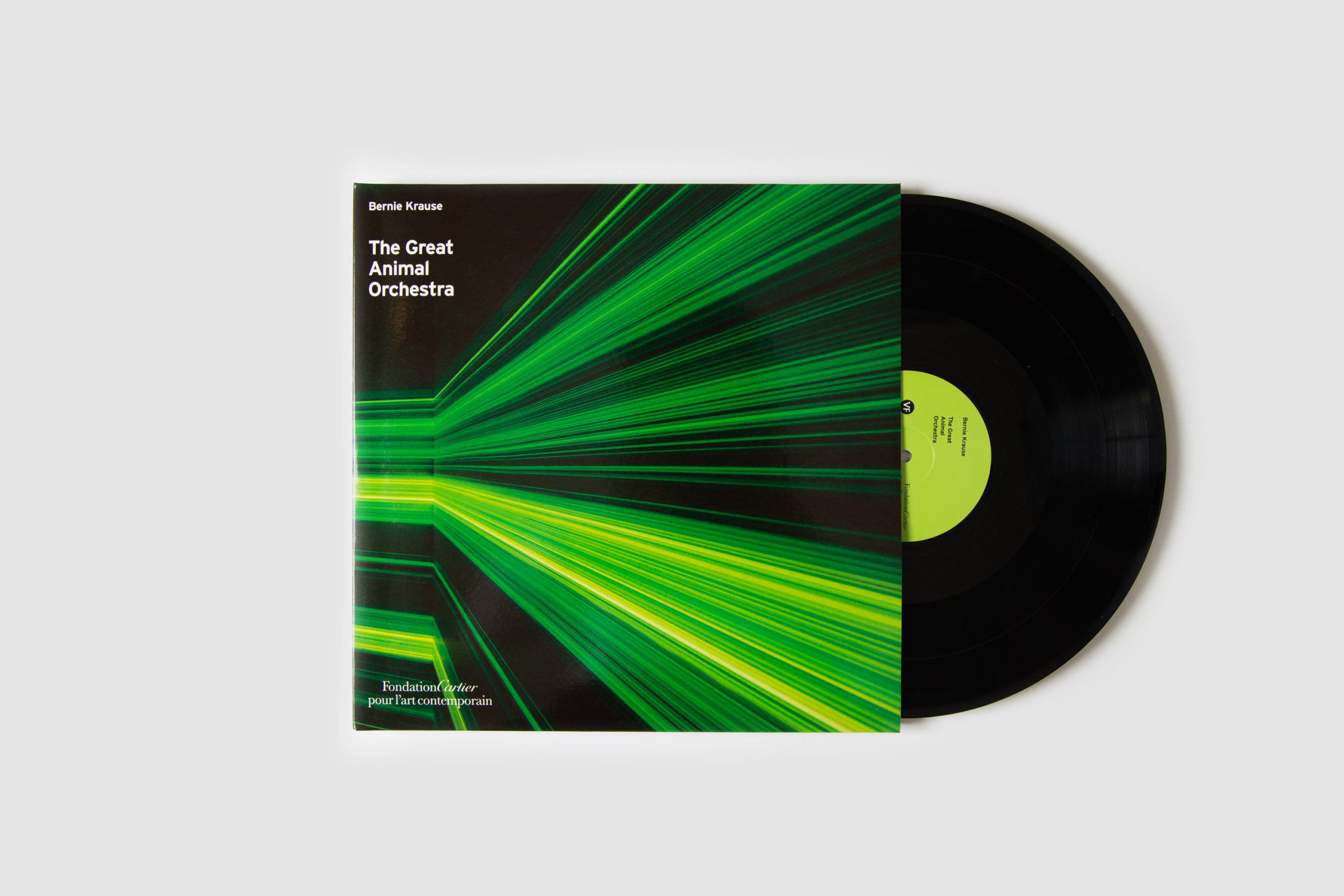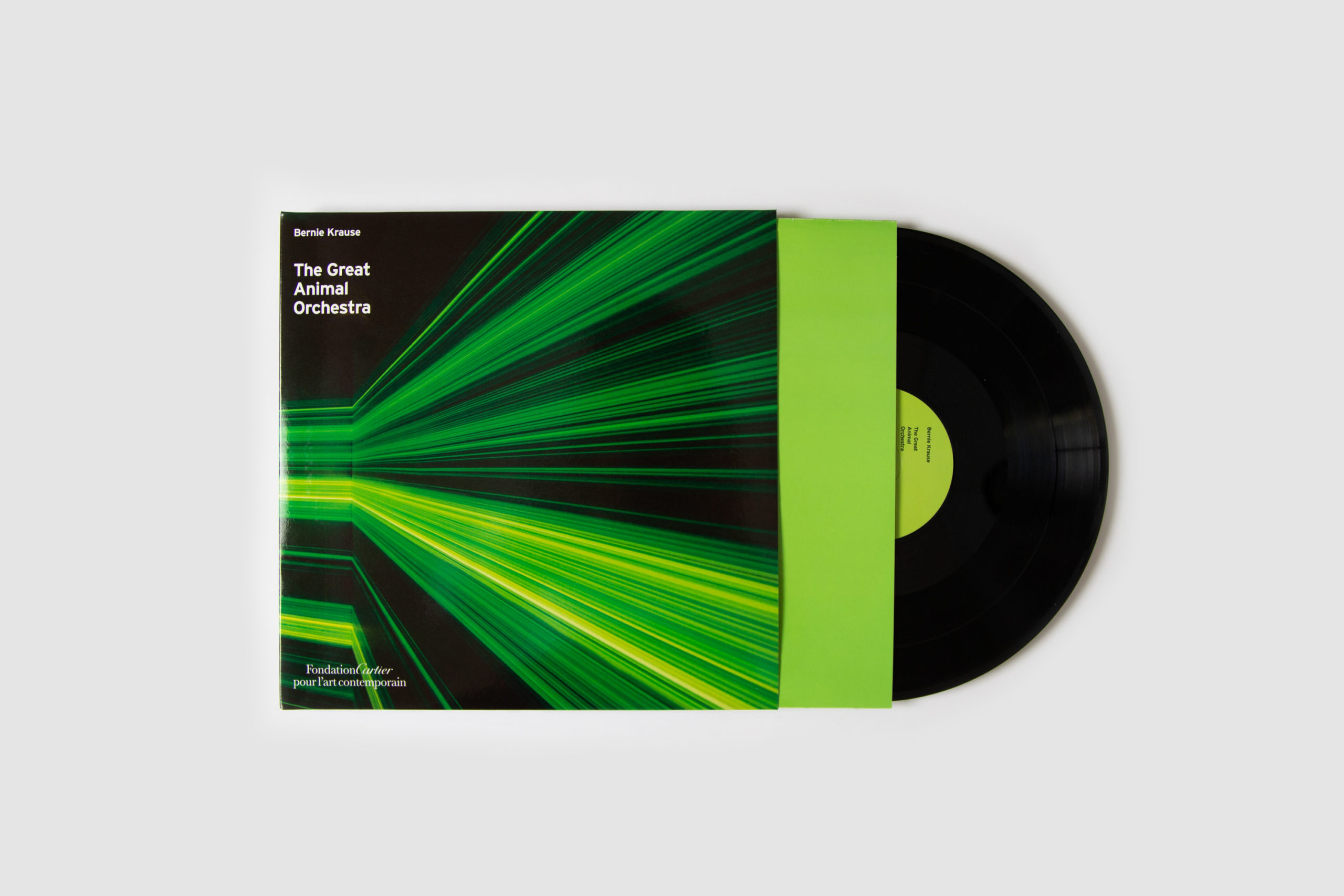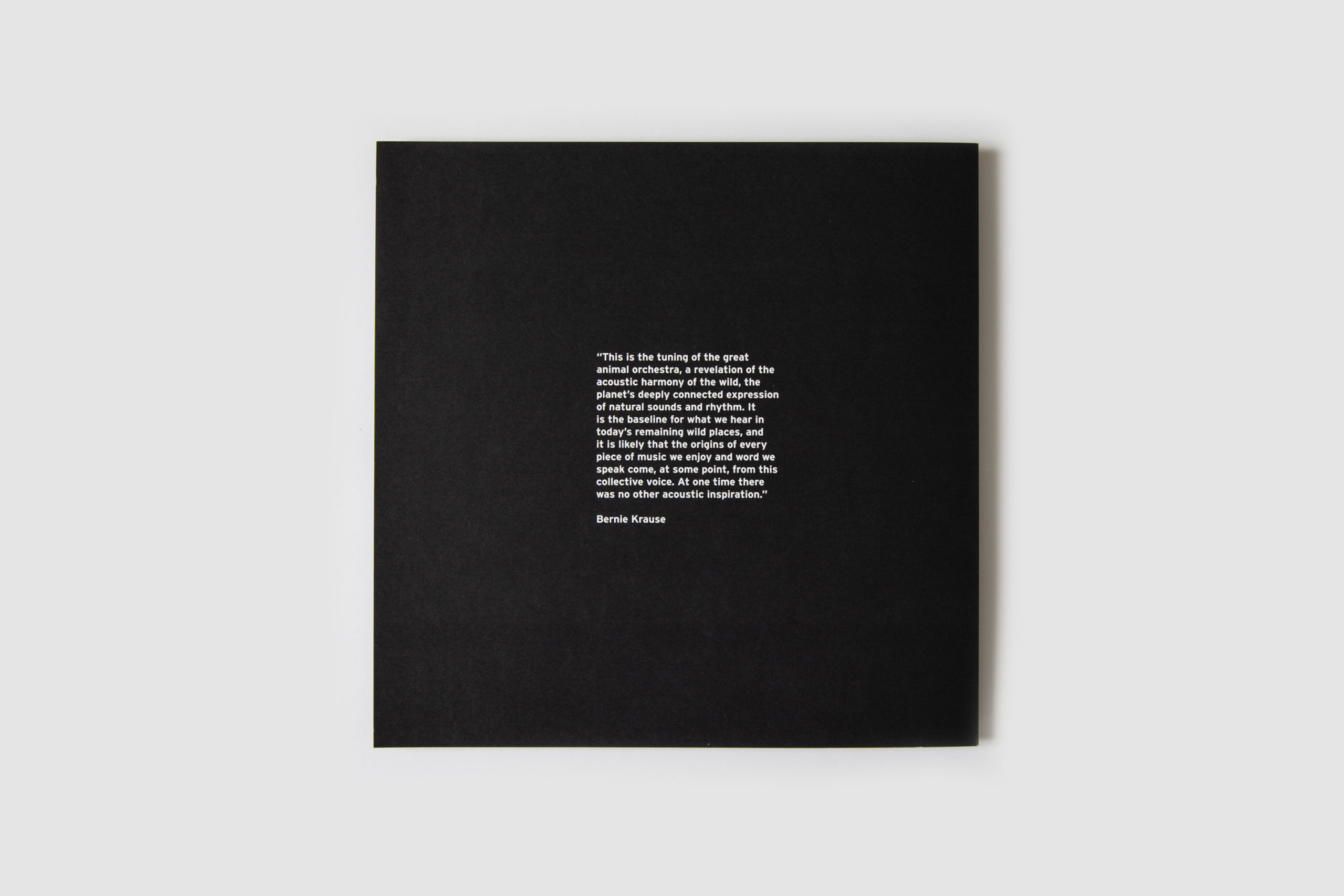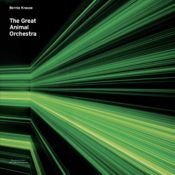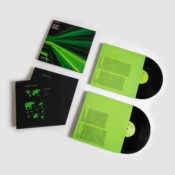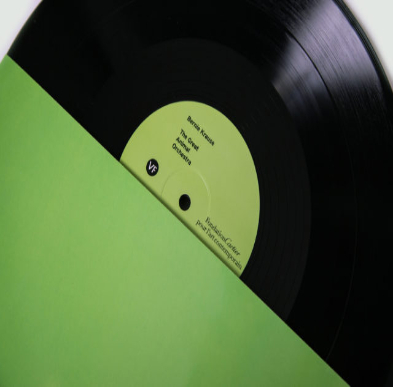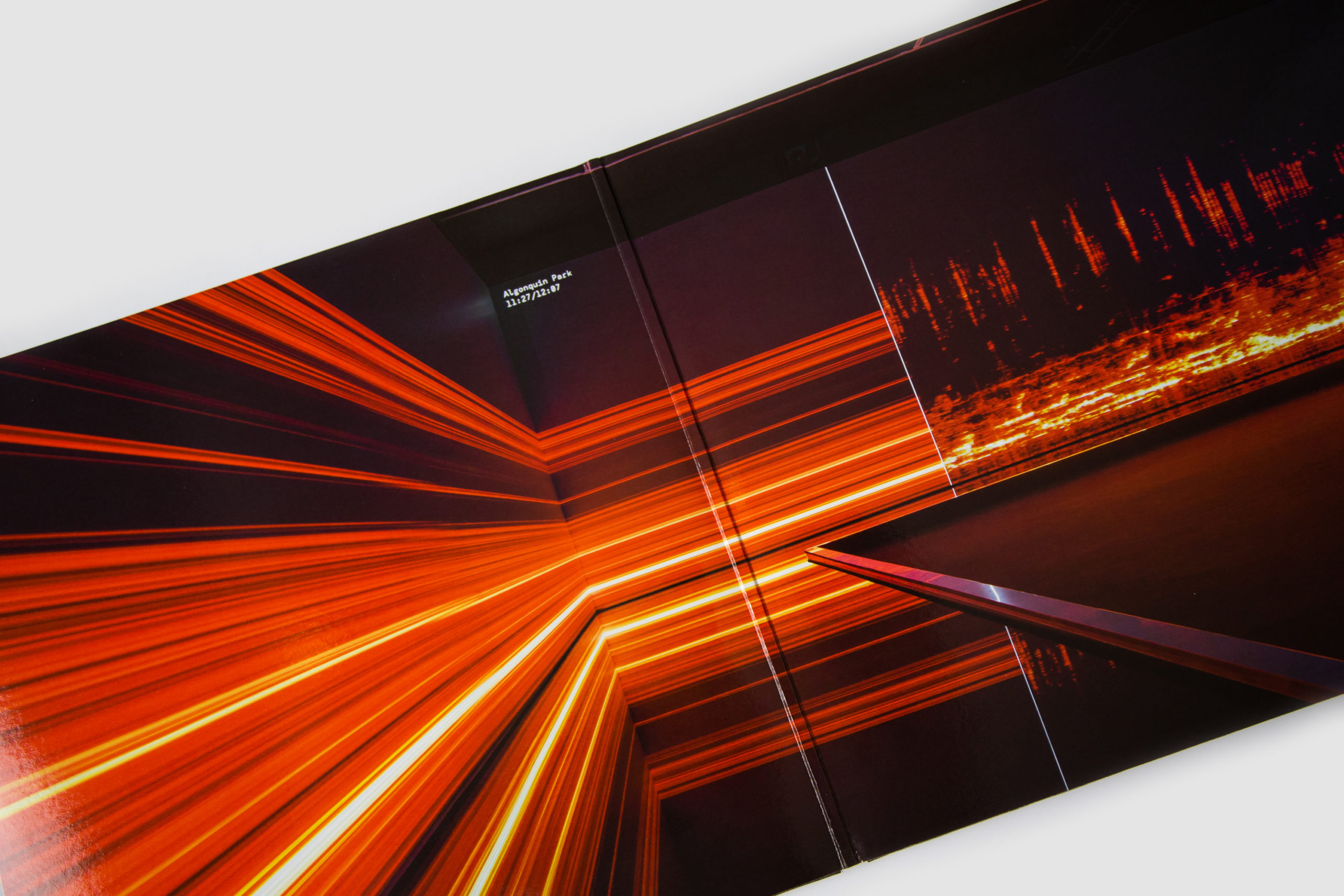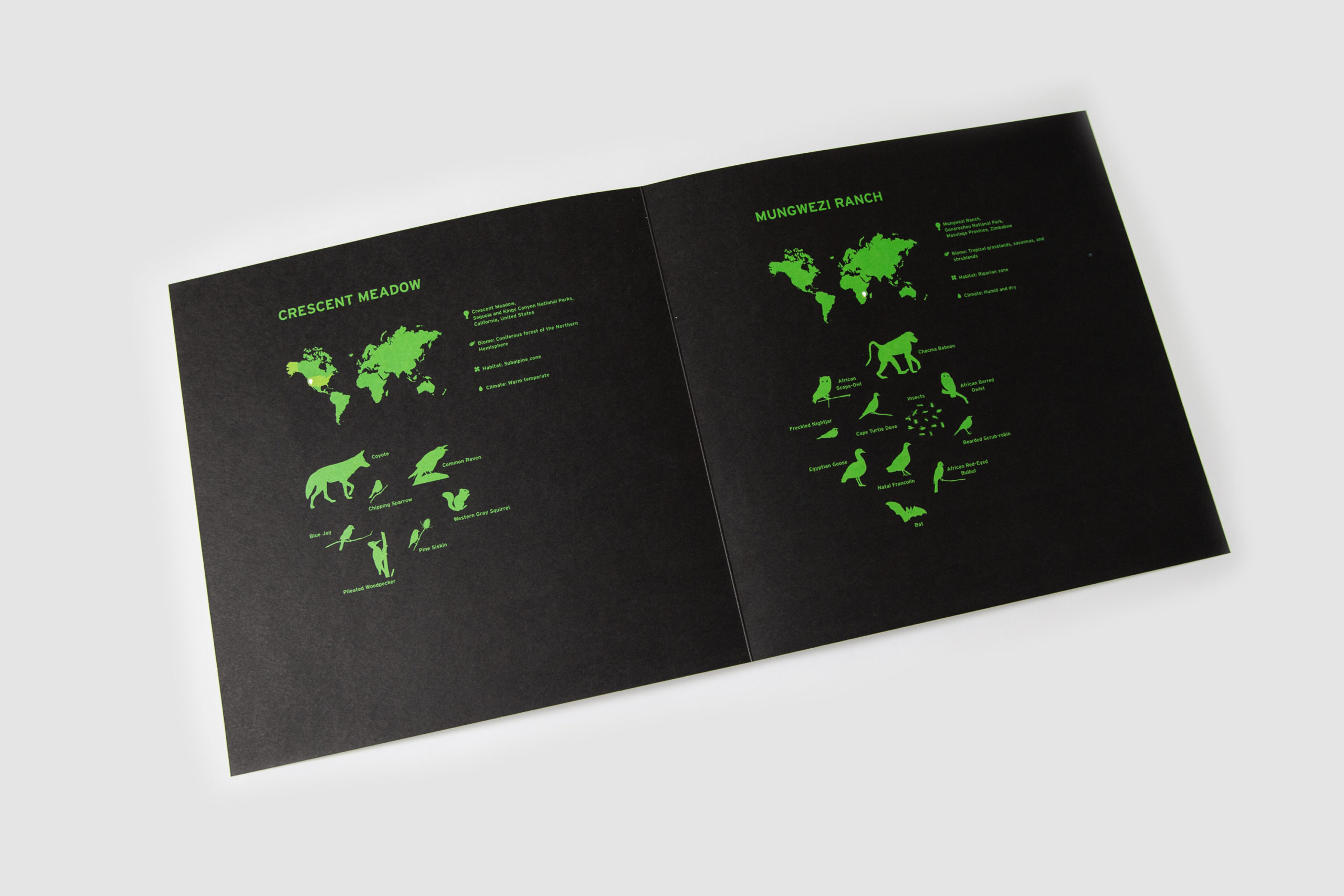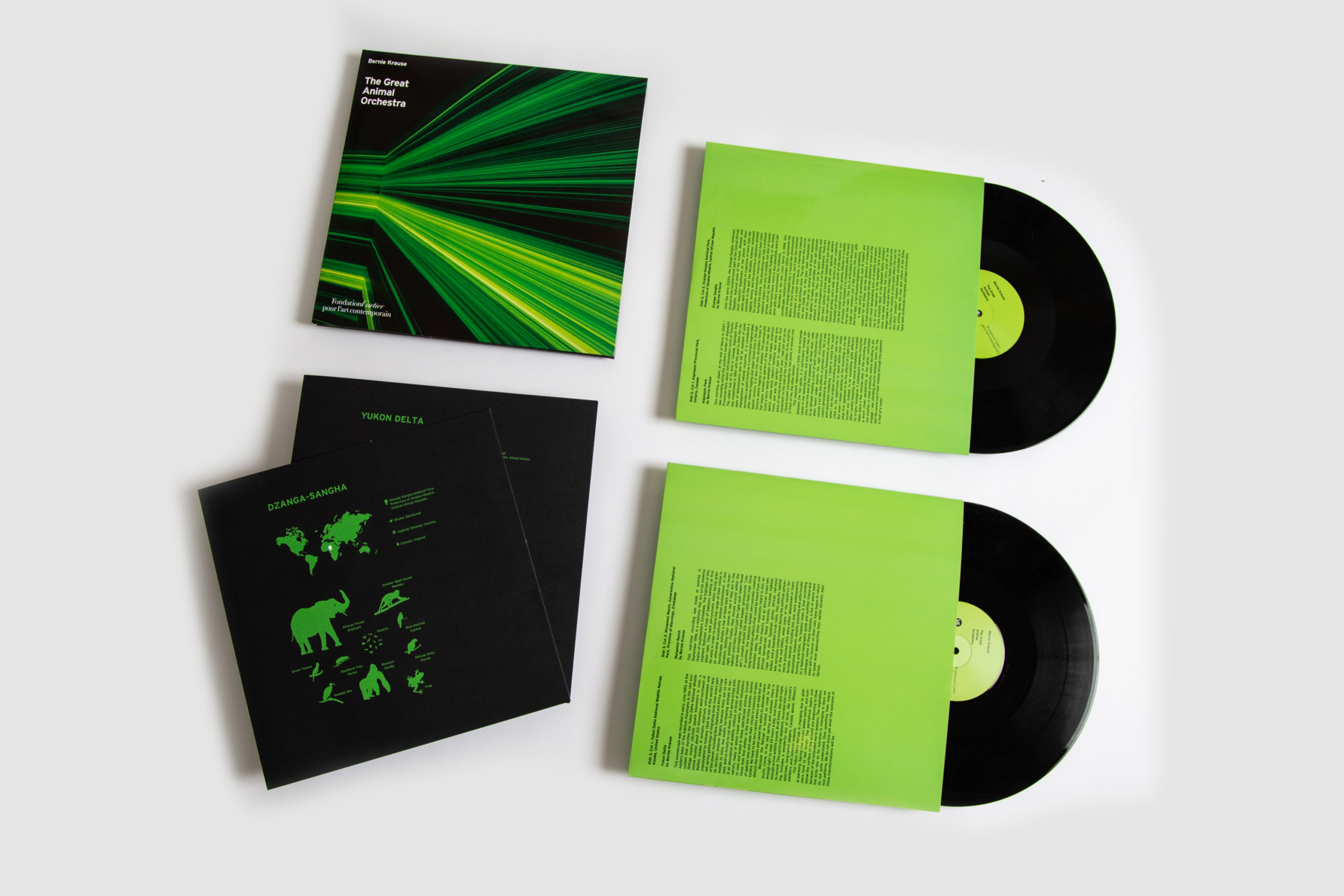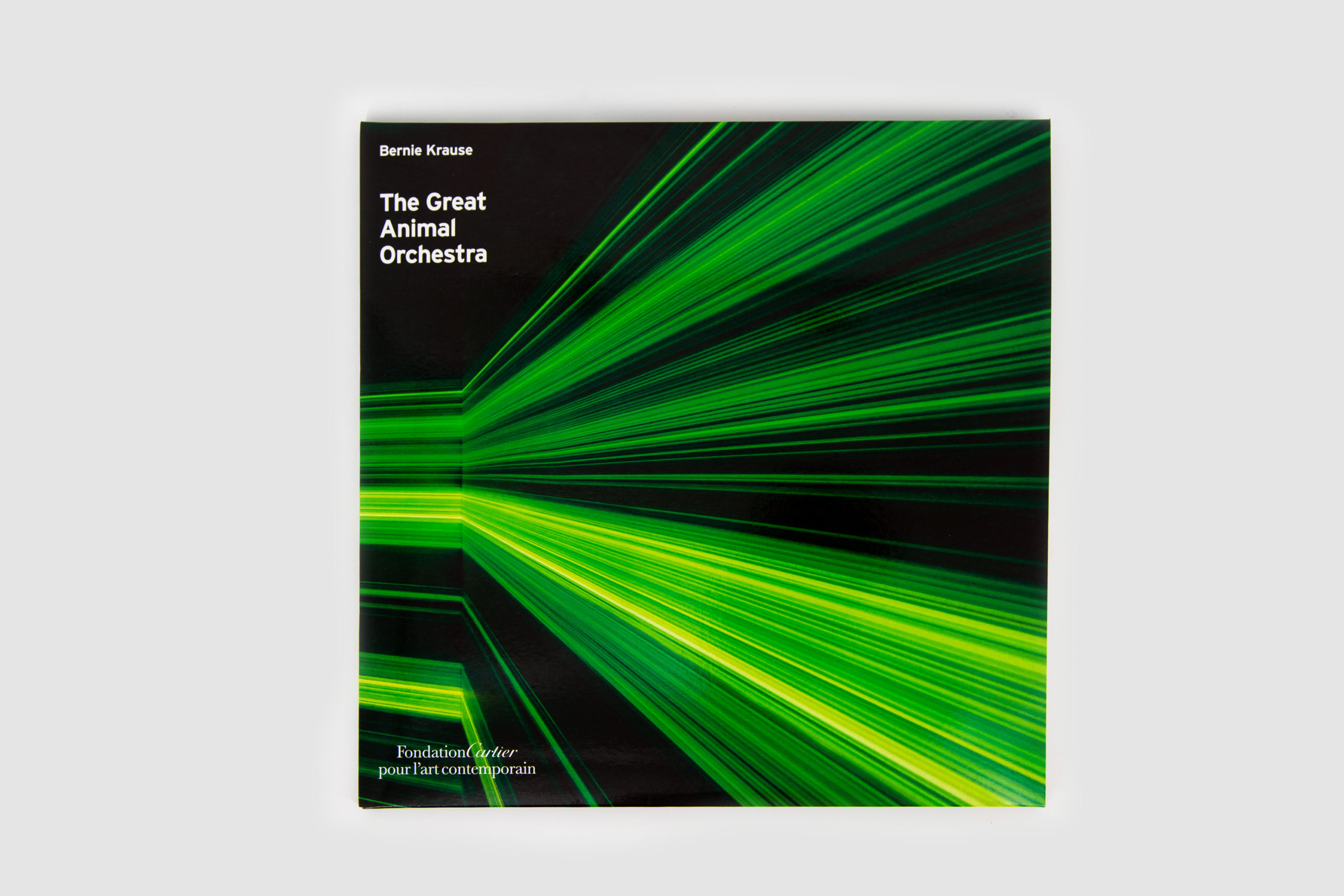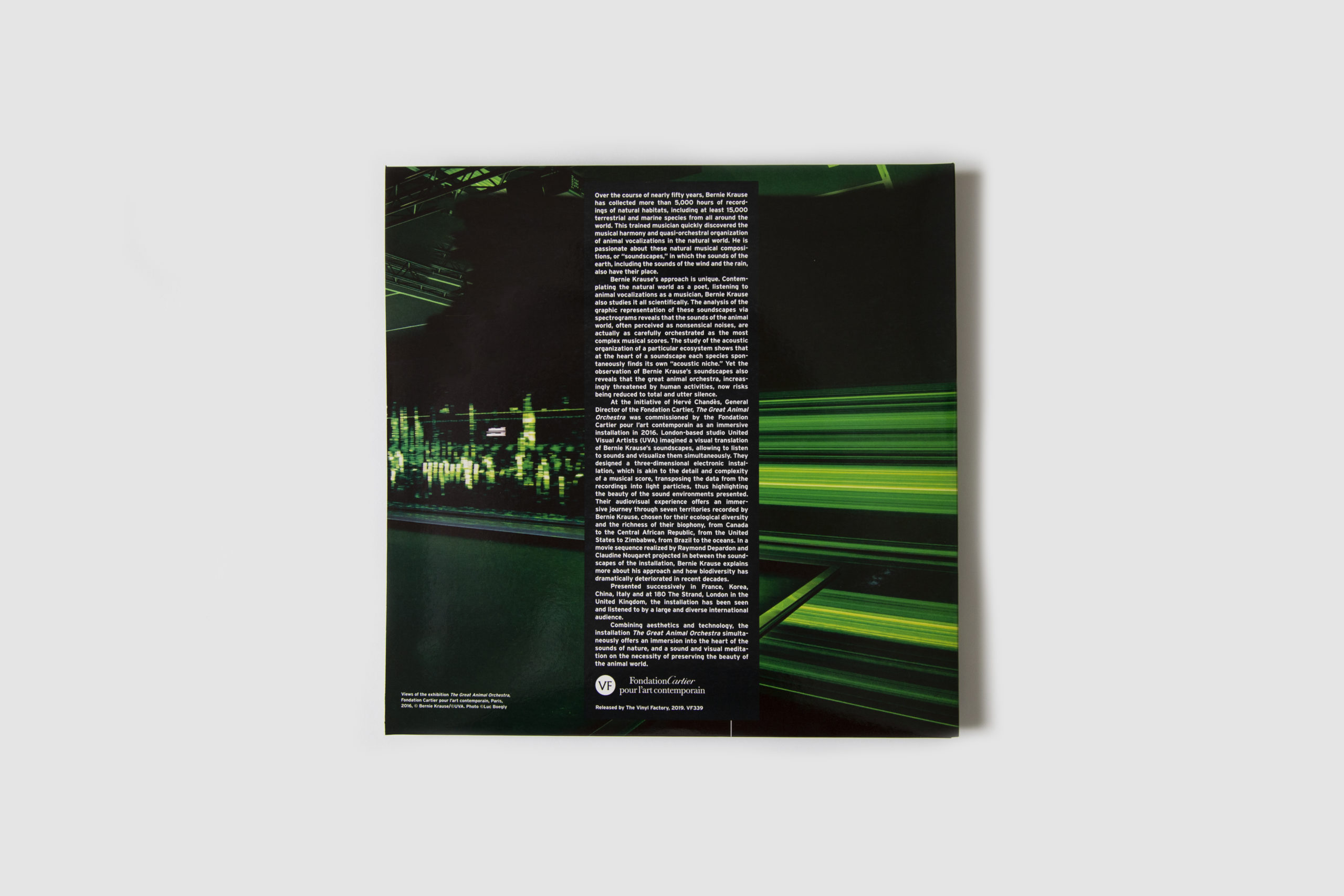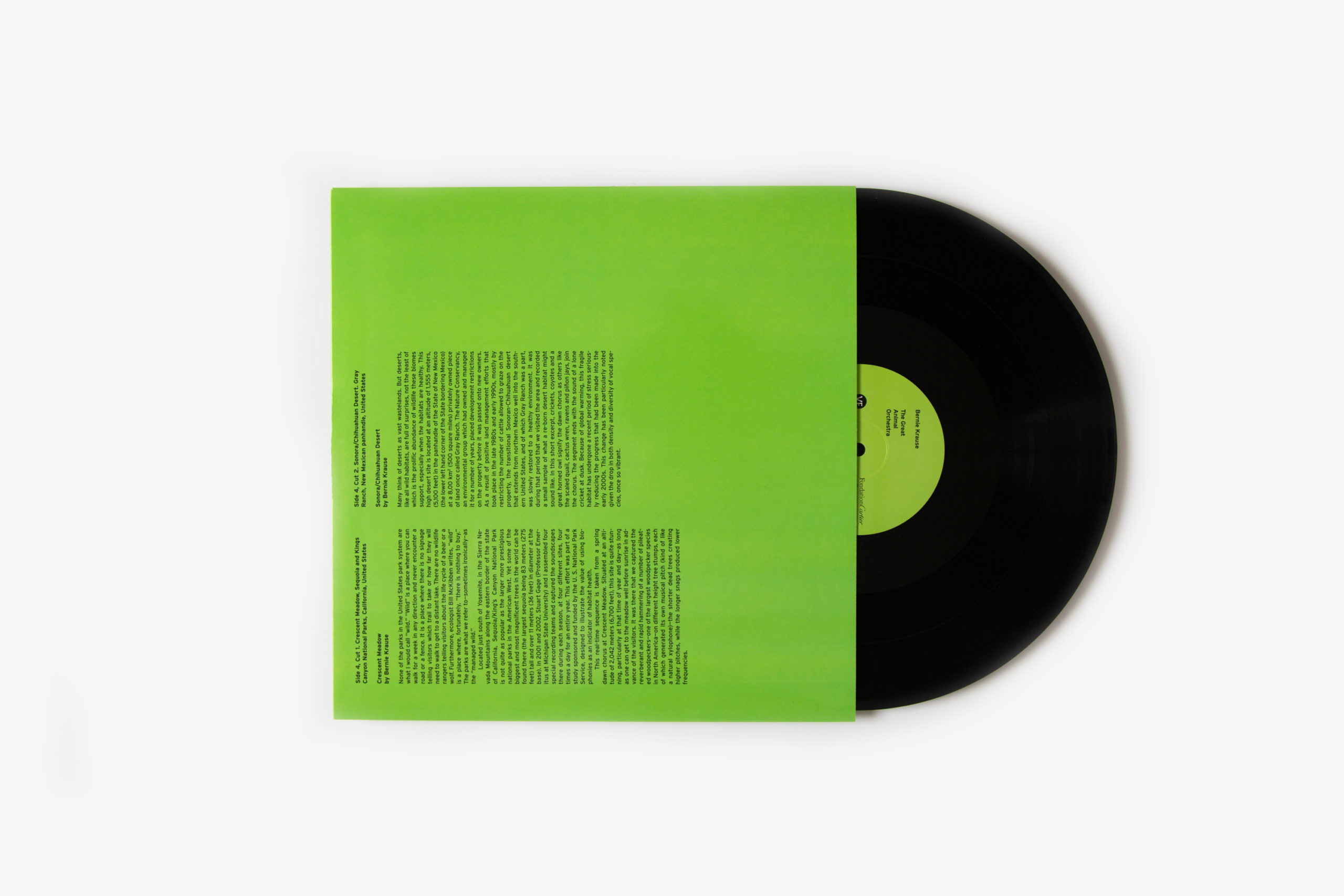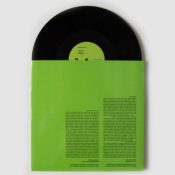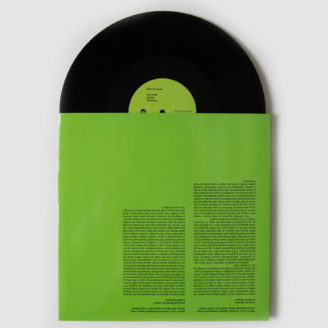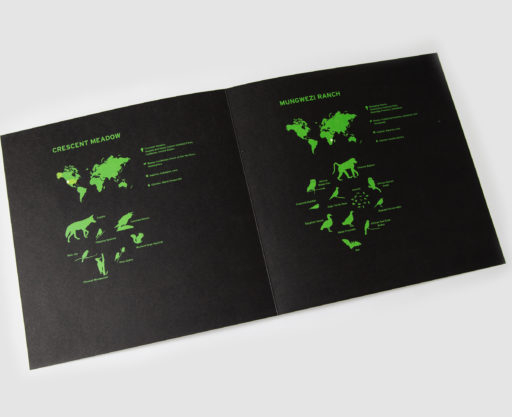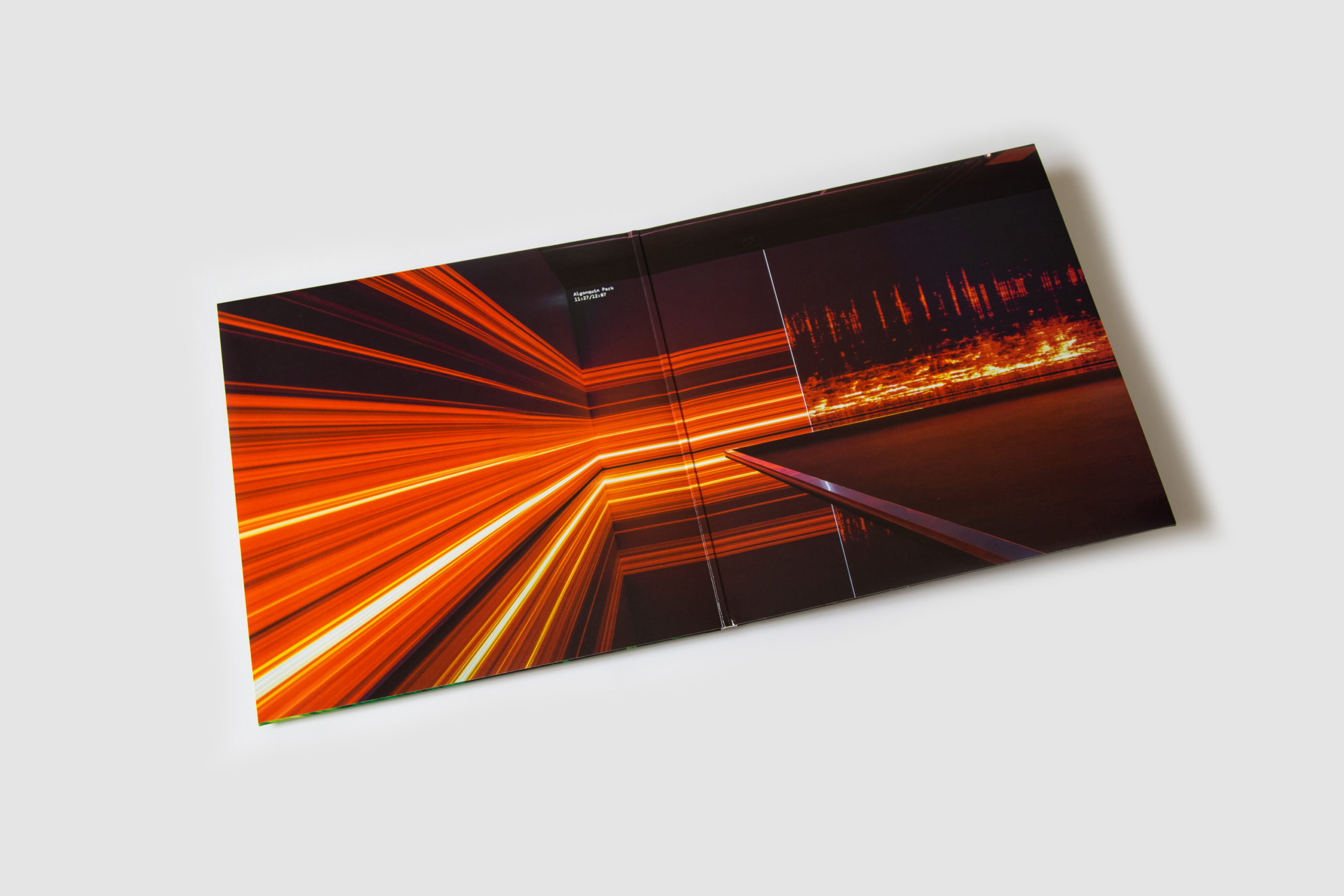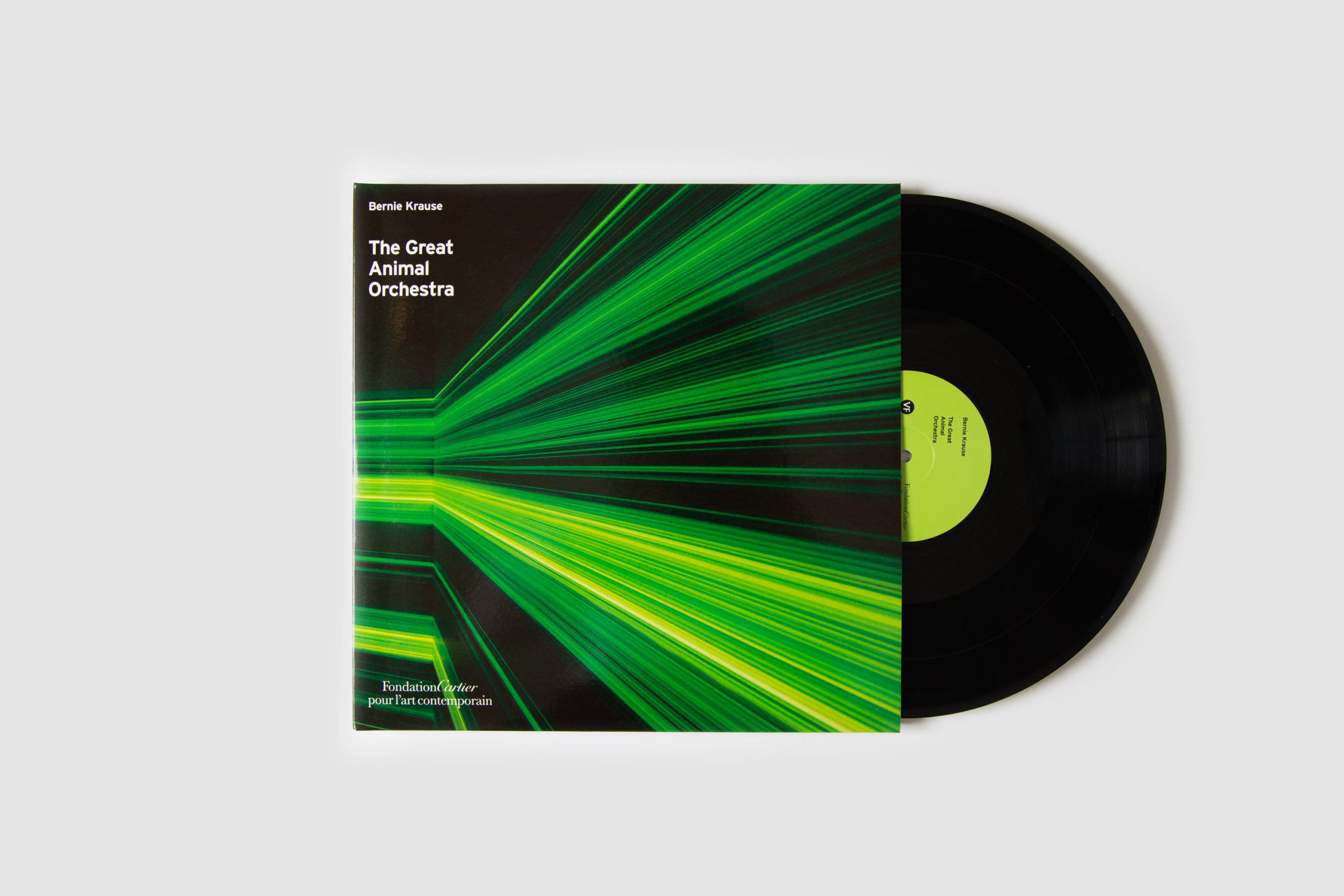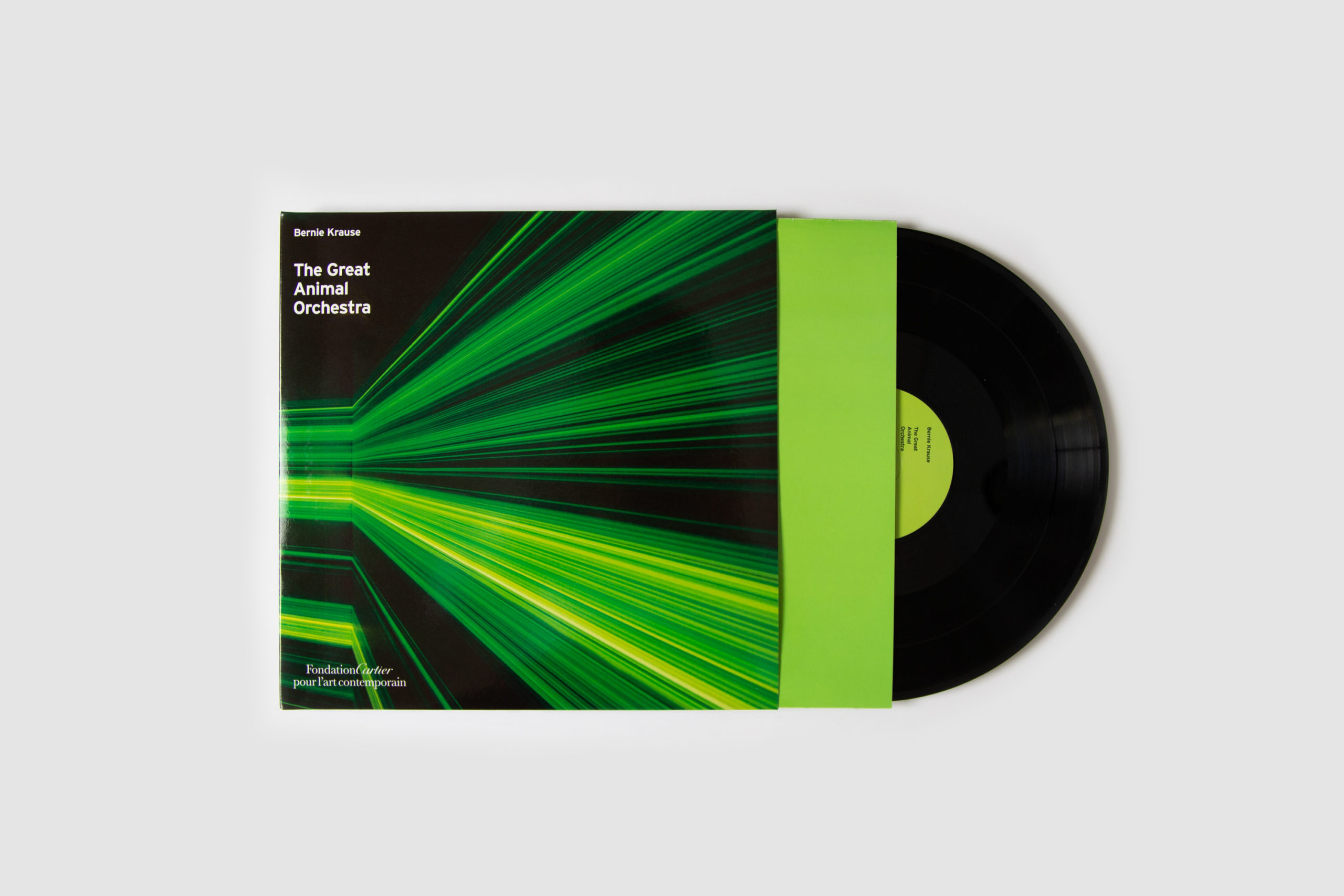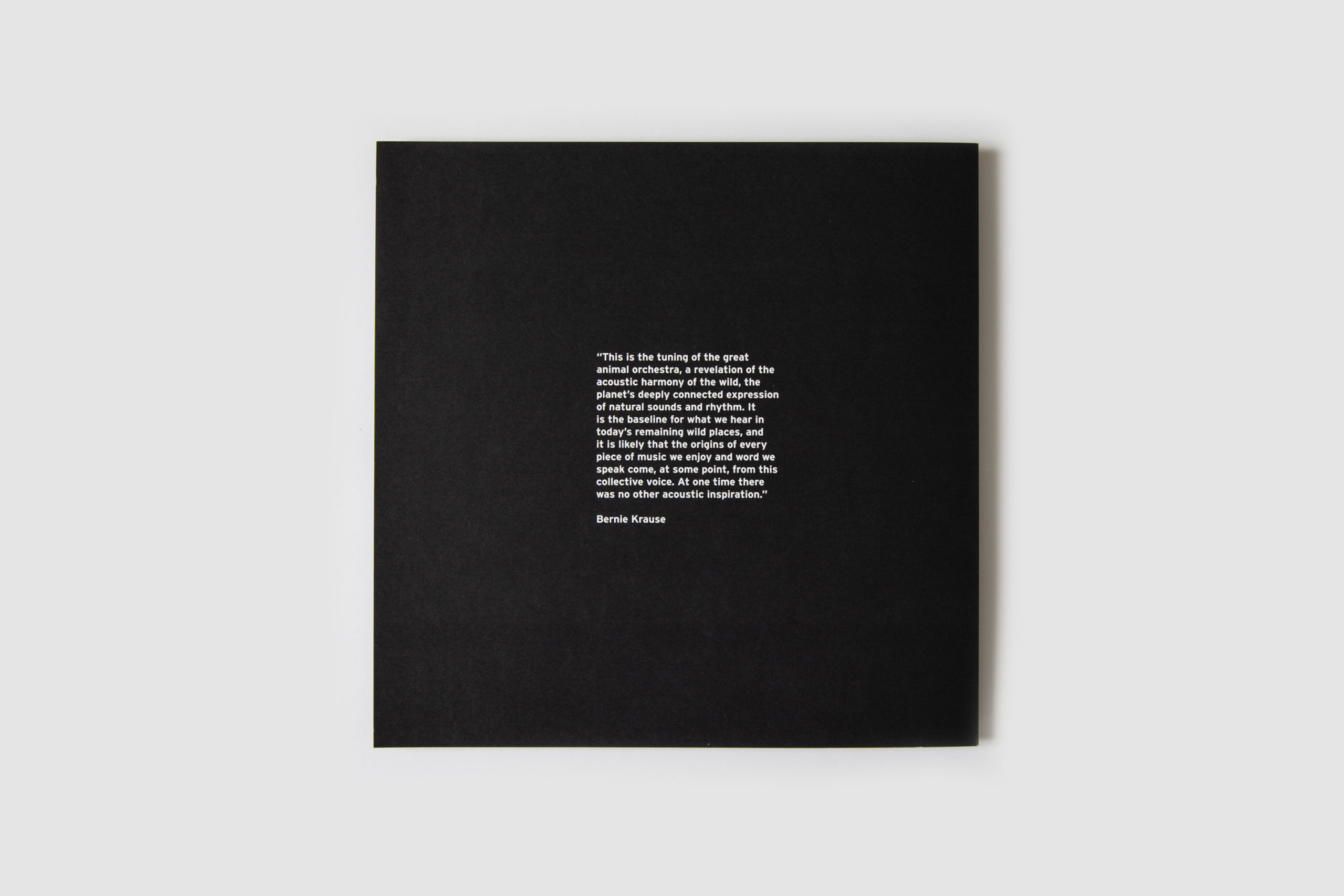 * Soundtrack to Bernie Krause's The Great Animal Orchestra now showing at The Store X, 180 The Strand as part of OTHER SPACES exhibition.
* A soundscape of animal recordings, captured in their natural habitats around the world by seminal bioacoustician Bernie Krause.
* United Visual Arts (UVA) have imagined an accompanying visuals featuring colourful abstract spectrogram landscapes of the environments where the animals live.
* Two x 180-gram heavyweight records
* Housed in a bespoke gatefold sleeve featuring installation imagery and graphics
* Inner sleeves and inserts showcase information about the unique bio-acoustic recordings and the environments they were captured in.
* Release date: 30/09/19
Over the course of nearly fifty years, Bernie Krause has collected more than 5,000 hours of recordings of natural habitats, including at least 15,000 terrestrial and marine species from all around the world. This trained musician quickly discovered the musical harmony and quasi-orchestral organization of animal vocalisations in the natural world. He is passionate about these natural musical compositions, or "soundscapes," in which the sounds of the earth, including the sounds of the wind and the rain, also have their place.
Bernie Krause's approach is unique. Contemplating the natural world as a poet, listening to animal vocalizations as a musician, Bernie Krause also studies it all scientifically. The analysis of the graphic representation of these soundscapes via spectrograms reveals that the sounds of the animal world, often perceived as nonsensical noises, are actually as carefully orchestrated as the most complex musical scores. The study of the acoustic organization of a particular ecosystem shows that at the heart of a soundscape each species spontaneously finds its own "acoustic niche." Yet the observation of Bernie Krause's soundscapes also reveals that the great animal orchestra, increasingly threatened by human activities, now risks being reduced to total and utter silence.
The Great Animal Orchestra was commissioned by the Fondation Cartier pour l'art contemporain as an immersive installation in 2016. London-based studio United Visual Artists (UVA) imagined a visual translation of Bernie Krause's soundscapes, allowing to listen to sounds and visualize them simultaneously. They designed a three-dimensional electronic installation, which is akin to the detail and complexity of a musical score, transposing the data from the recordings into light particles, thus highlighting the beauty of the sound environments presented. Their audiovisual experience offers an immersive journey through seven territories recorded by Bernie Krause, chosen for their ecological diversity and the richness of their biophony, from Canada to the
Central African Republic, from the United States to Zimbabwe, from Brazil to the oceans. In a movie sequence realized by Raymond Depardon and Claudine Nougaret projected in between the soundscapes of the installation, Bernie Krause explains more about his approach and how biodiversity has dramatically deteriorated in recent decades. Presented successively in France, Korea, China, Italy and at 180 The Strand, London in the United Kingdom, the installation has been seen and listened to by a large and diverse international audience.
Combining aesthetics and technology, the installation The Great Animal Orchestra simultaneously offers an immersion into the heart of the sounds of nature, and a sound and visual meditation on the necessity of preserving the beauty of the animal world.
Event Details:
Other Spaces
2nd October – 8th December 2019
The Store X 180 The Strand,
London WC2R 1EA.
Free Entry
Tuesday – Sunday / 12pm – 7pm.