UNKLE Feat Keaton Henson
Sick Lullaby
The Vinyl Factory
In stock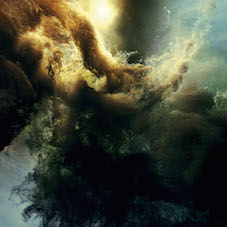 * UNKLE track Feat. Keaton Henson
* Pressed on 180g heavyweight vinyl
* Housed in a full colour sleeve
* Artwork by Warren Du Preez & Nick Thornton Jones
* Limited edition of 1000
* Release date: 22/02/2017
'Sick Lullaby' entwines two musical enigmas in UNKLE and Keaton Henson. Beautiful and elegaic, the song is rooted in an ambient UNKLE sound, with a cinematic crescendo of strings and brooding piano. It is the second track from UNKLE's upcoming album The Road.
UNKLE's iconic debut album Psyence Fiction, featuring collaborations with Thom Yorke, Richard Ashcroft and Kool G Rap, became a cult classic following its 1998 release. With founding member James Lavelle having started Mo'Wax in the early Nineties, UNKLE spearheaded a global musical movement.
Keaton Henson's latest album Kindly Now was released in September last year to outstanding critical acclaim. His ethereal and thoughtful music has earned him legions of dedicated fans.
This news follows from the announcement of UNKLE's exhibition 'UNKLE Presents…THE ROAD: SOHO', at Soho's Lazarides gallery (20 Jan-23 Feb). This is the first in a series of events over the next year celebrating 25 years of UNKLE and their new album. The exhibition features exclusive video and VR installations from 3D of Massive Attack, Futura, Doug Foster, John Isaacs, Norbert Schoerner, John Nolan, Nathan Coley, Ben Drury, Warren Du Preez and Nick Thornton Jones, Dexter Navy, Seamus Farrell and more.