Fact Magazine - Issue 04
Universal Everything Cover
In stock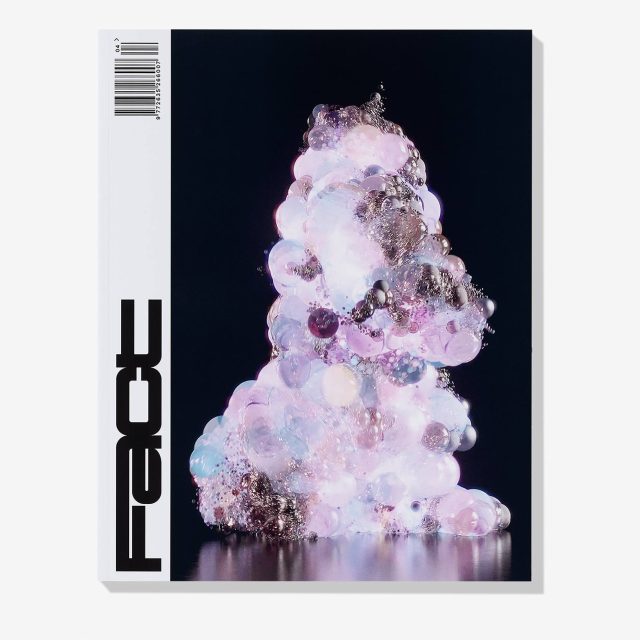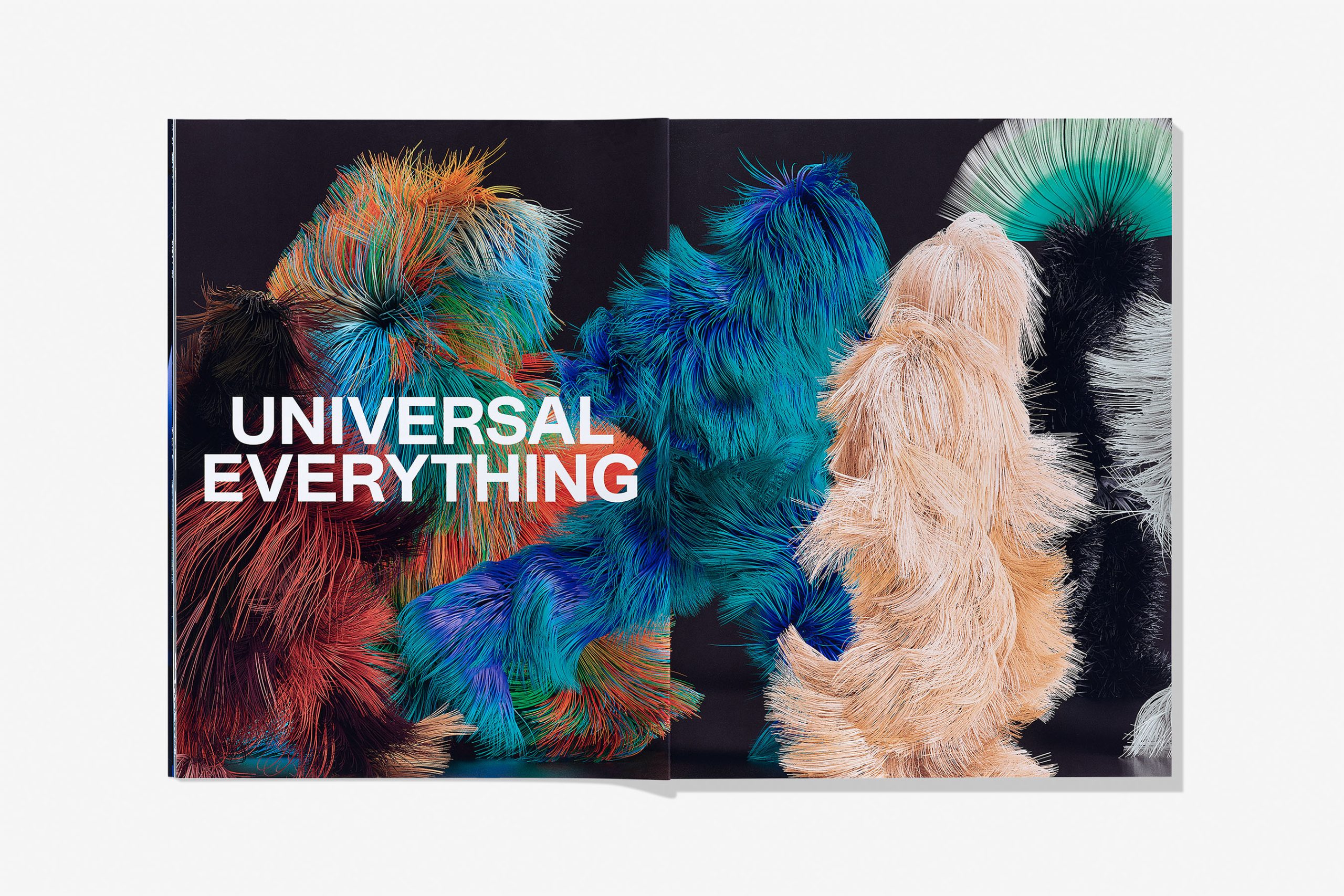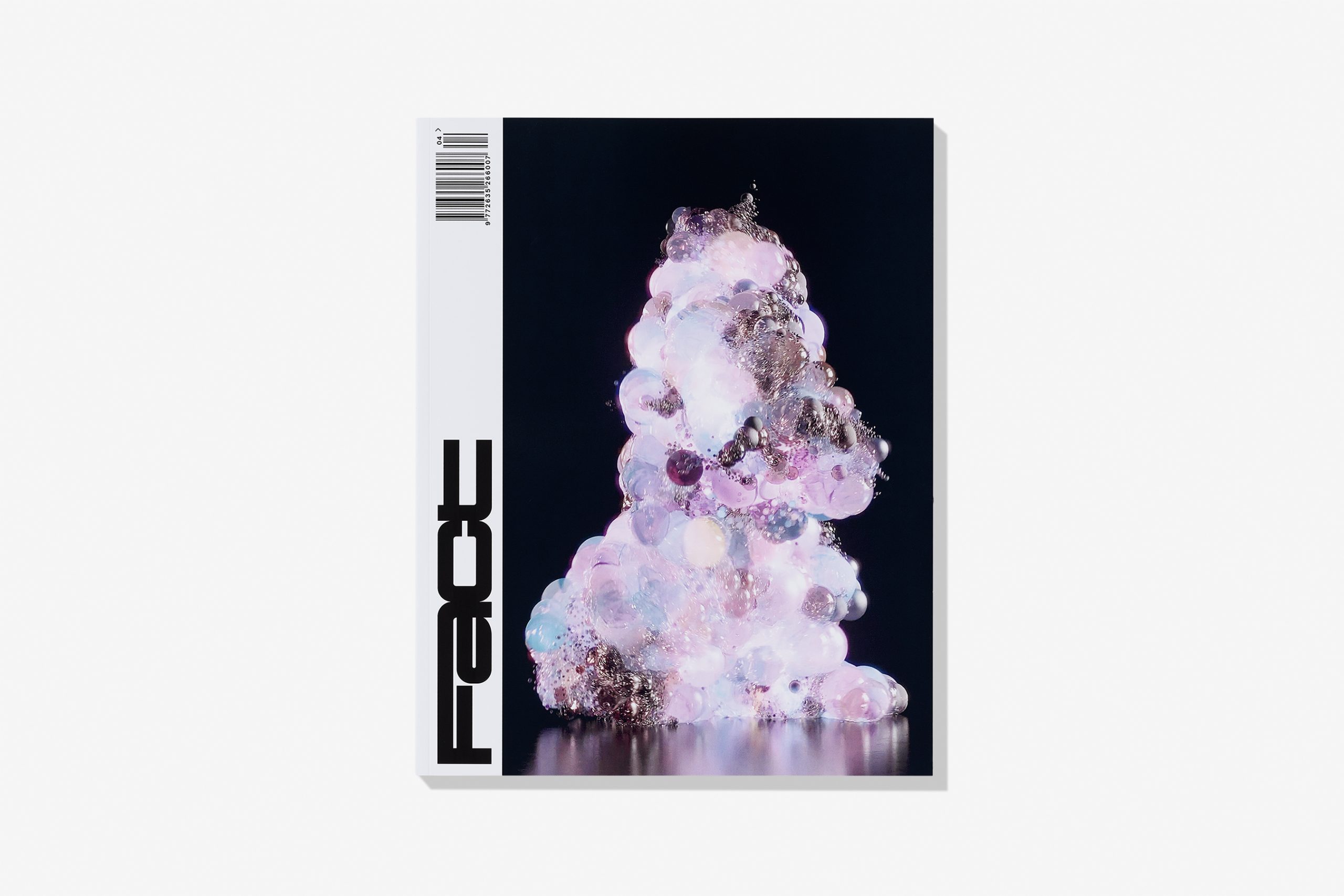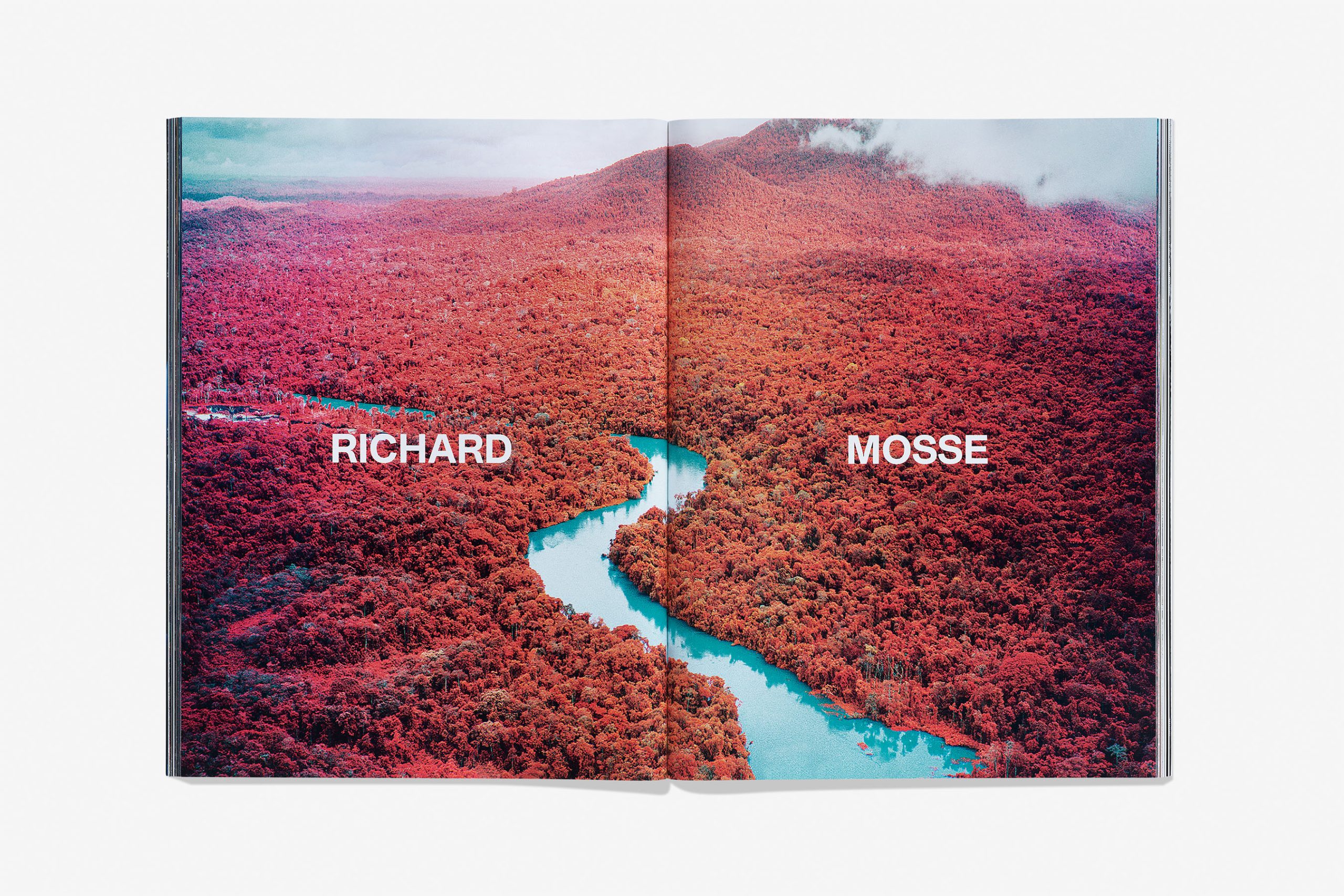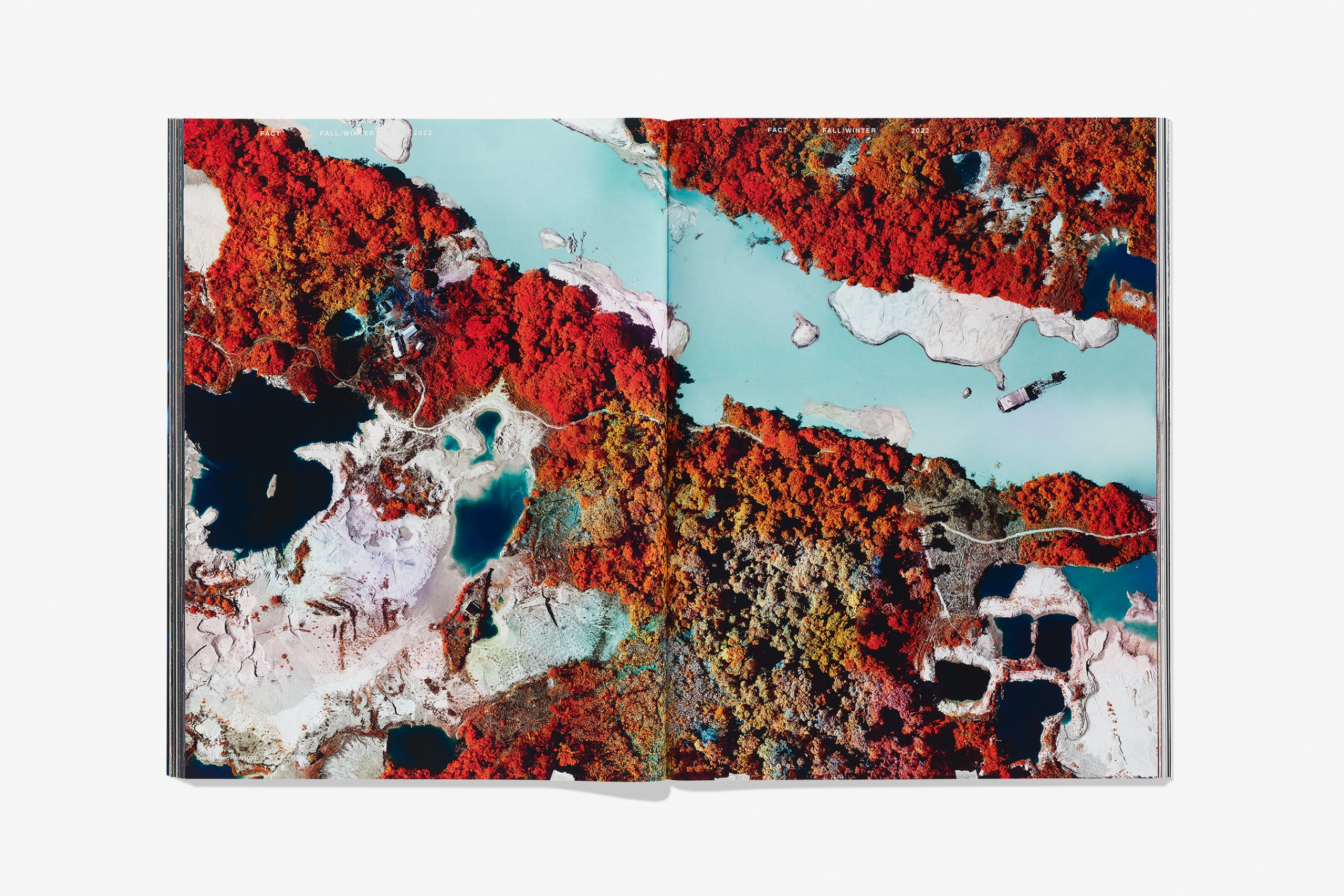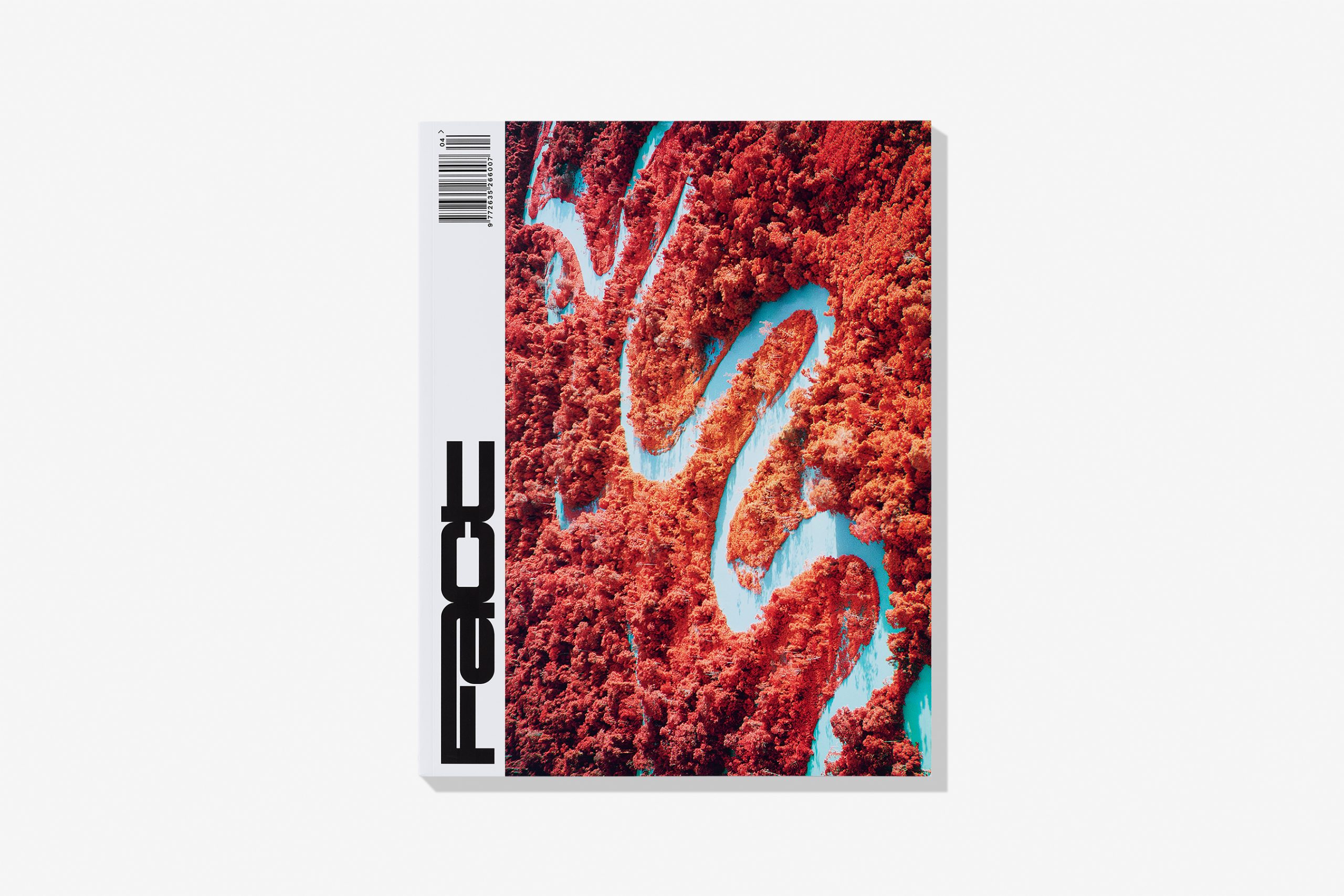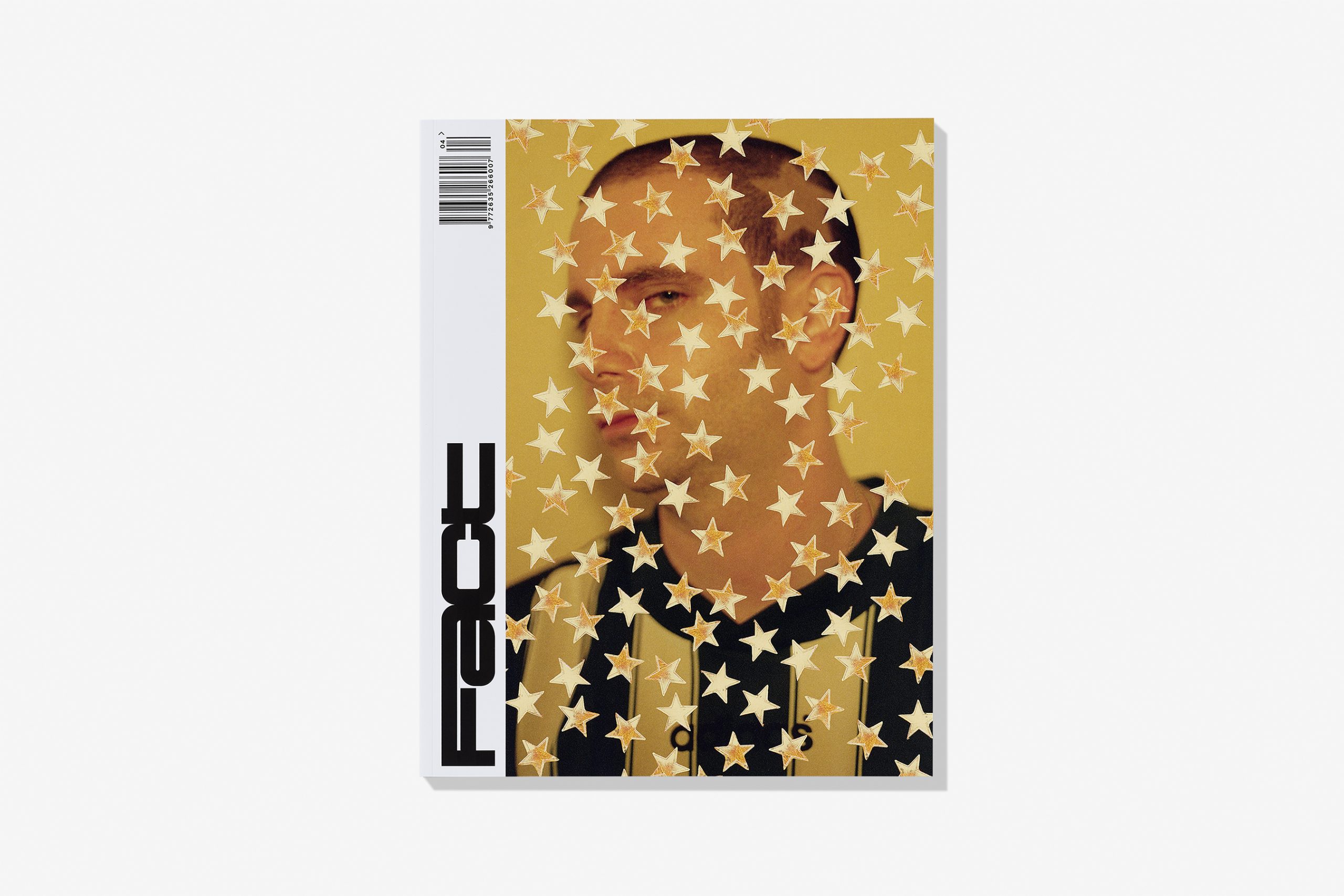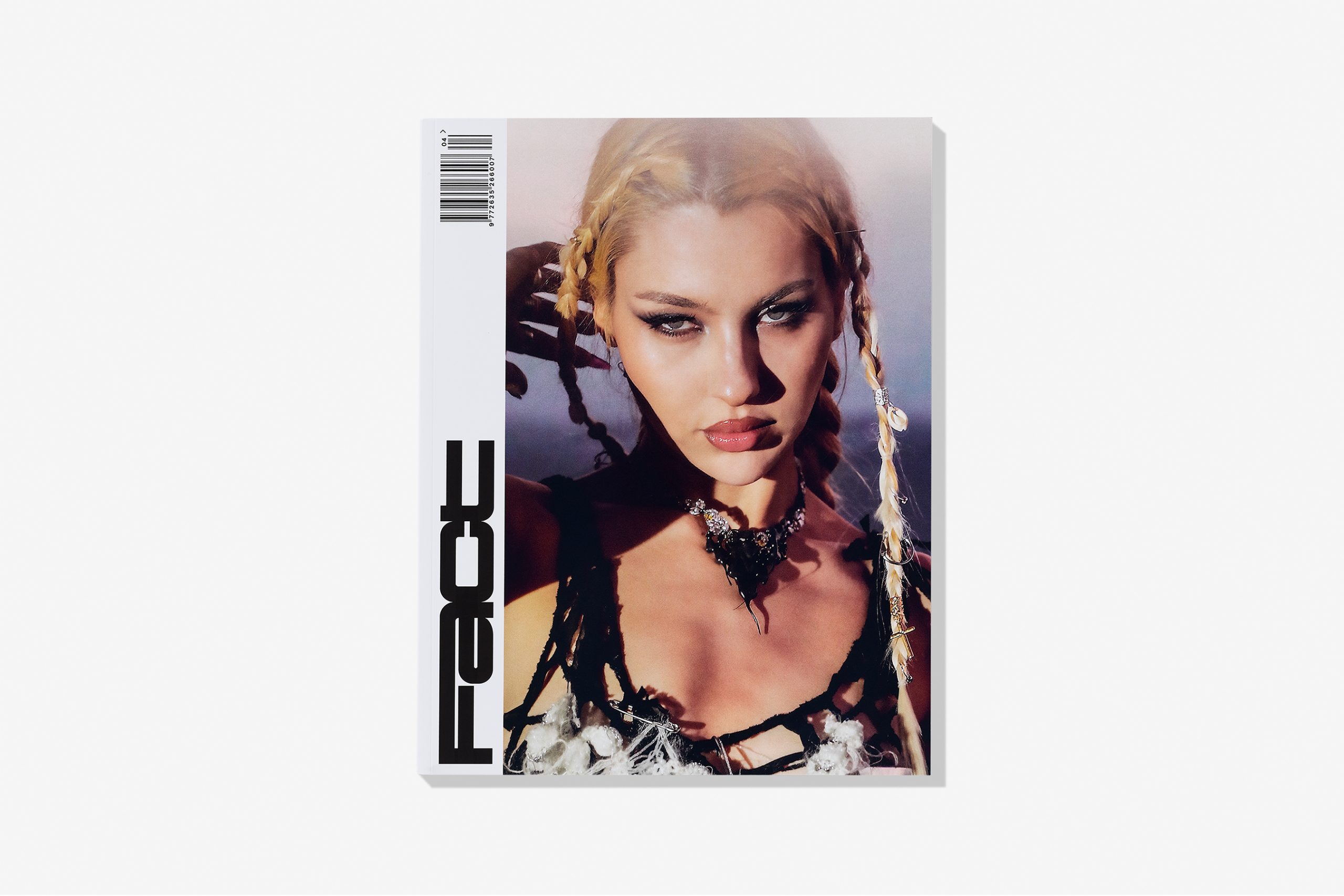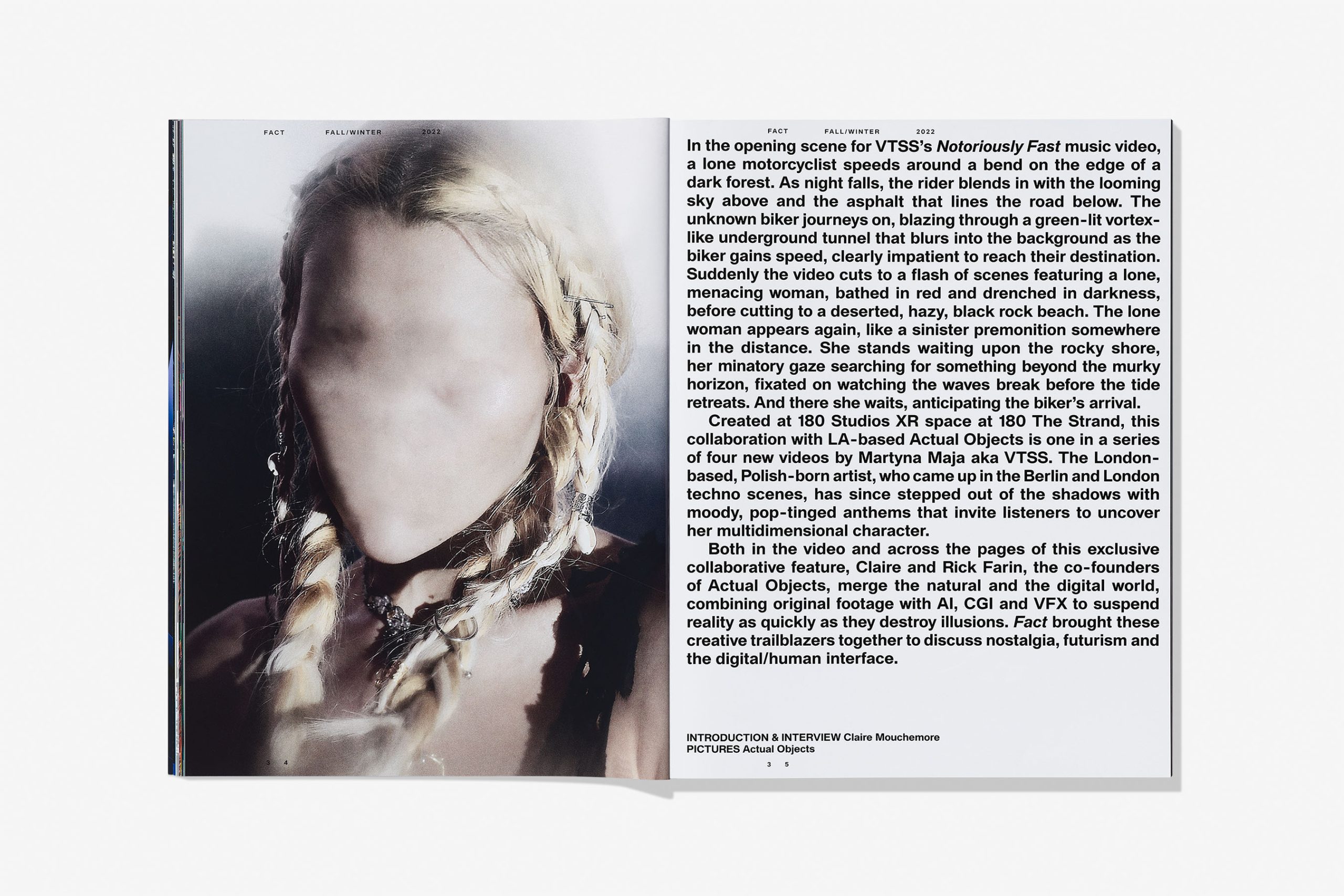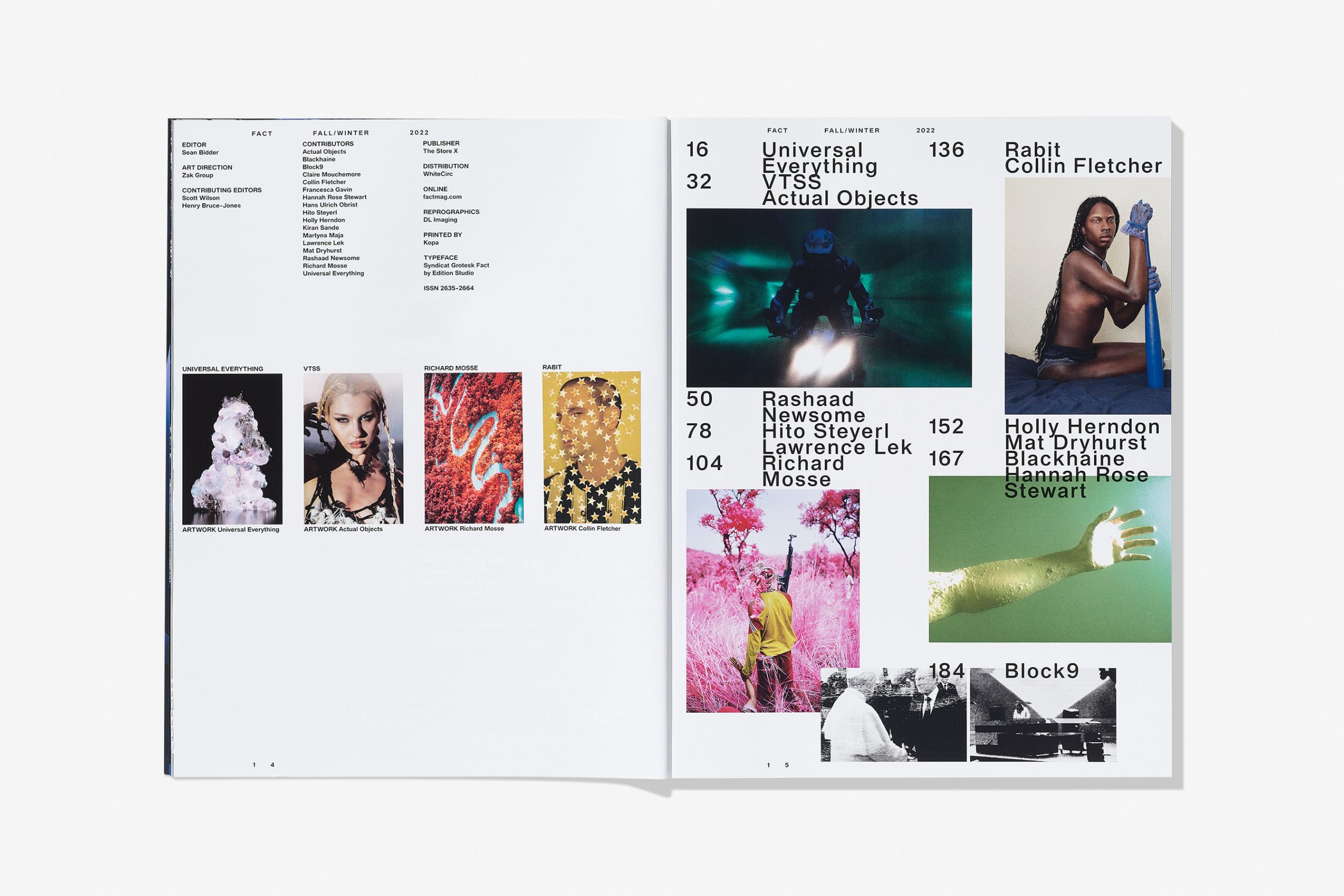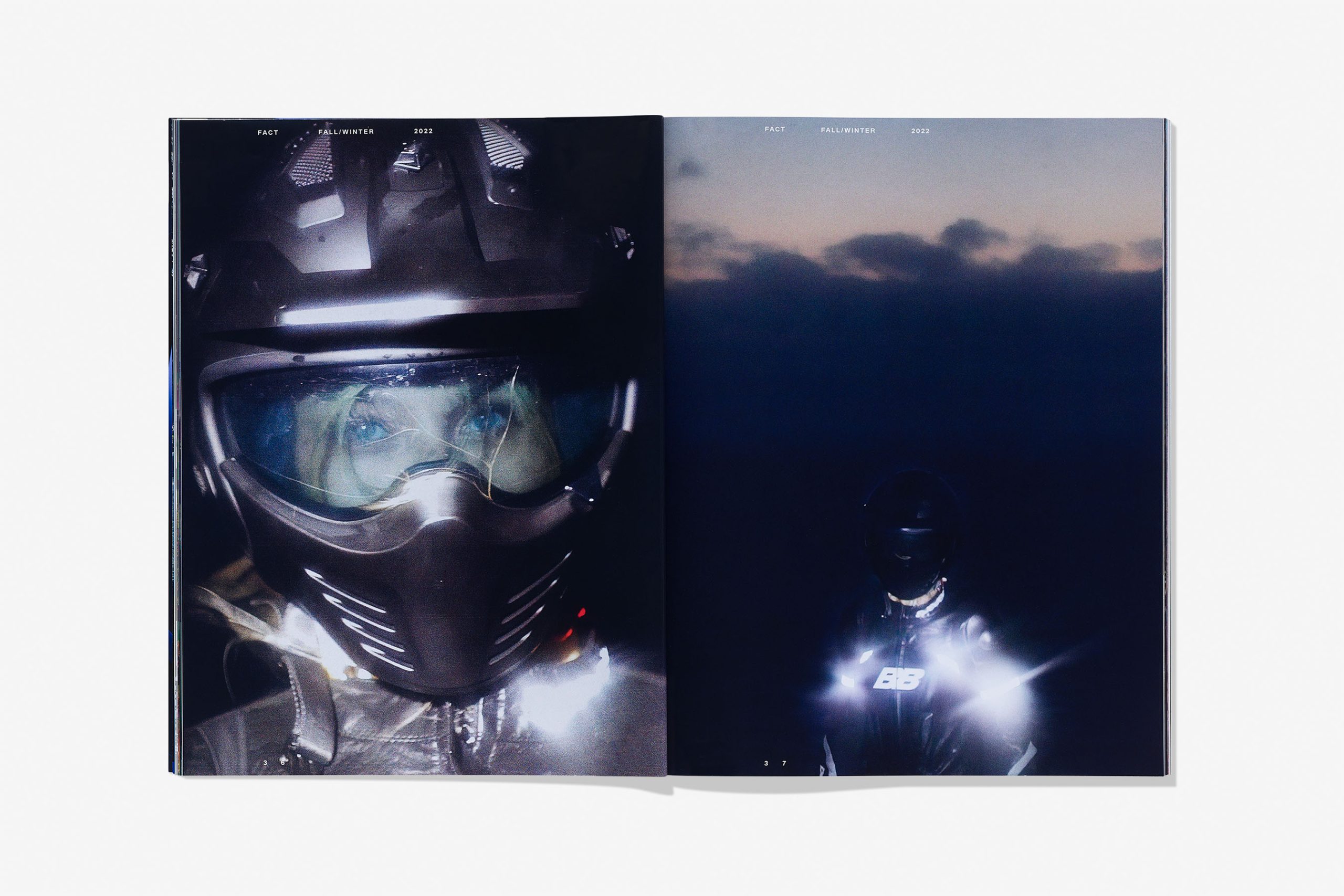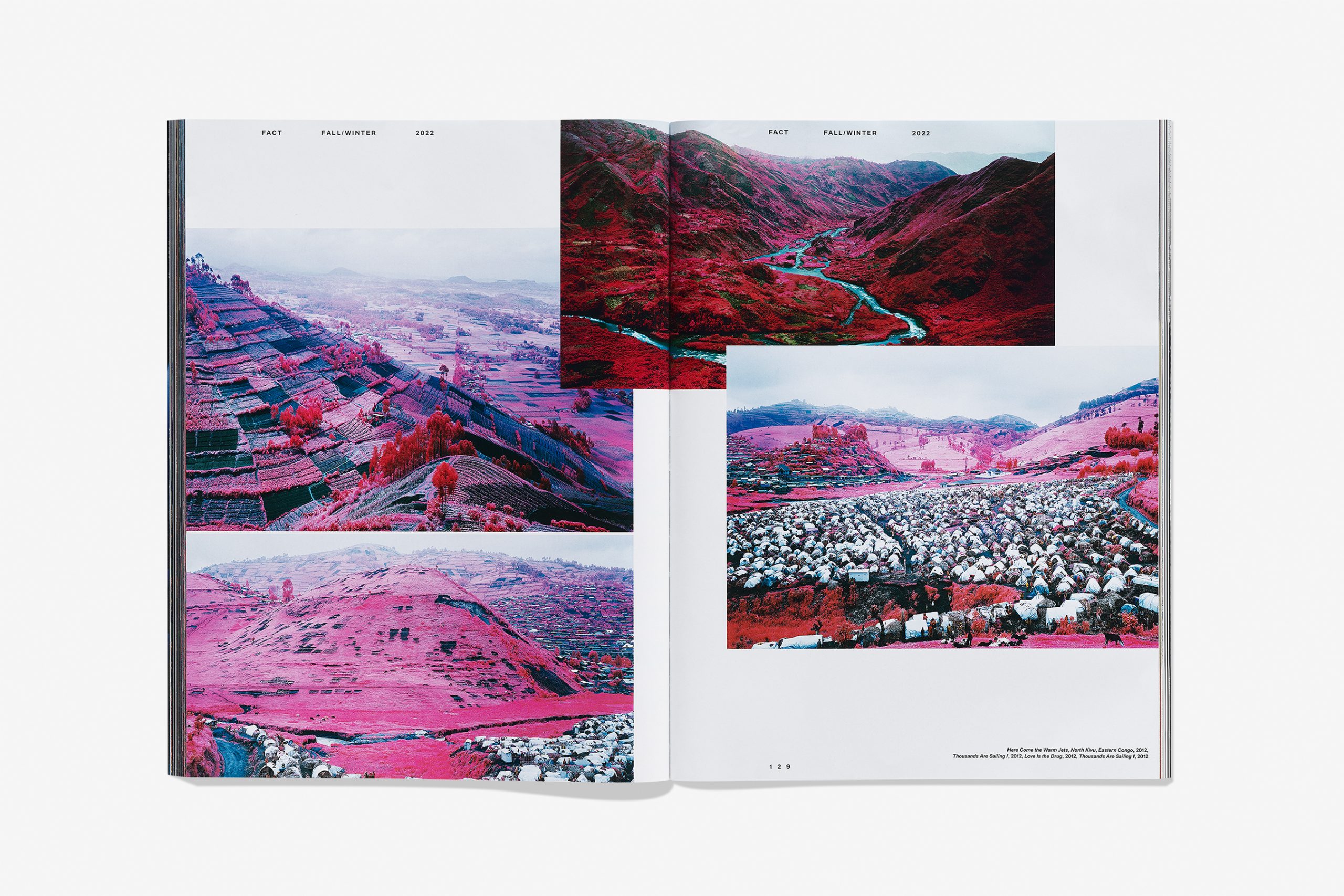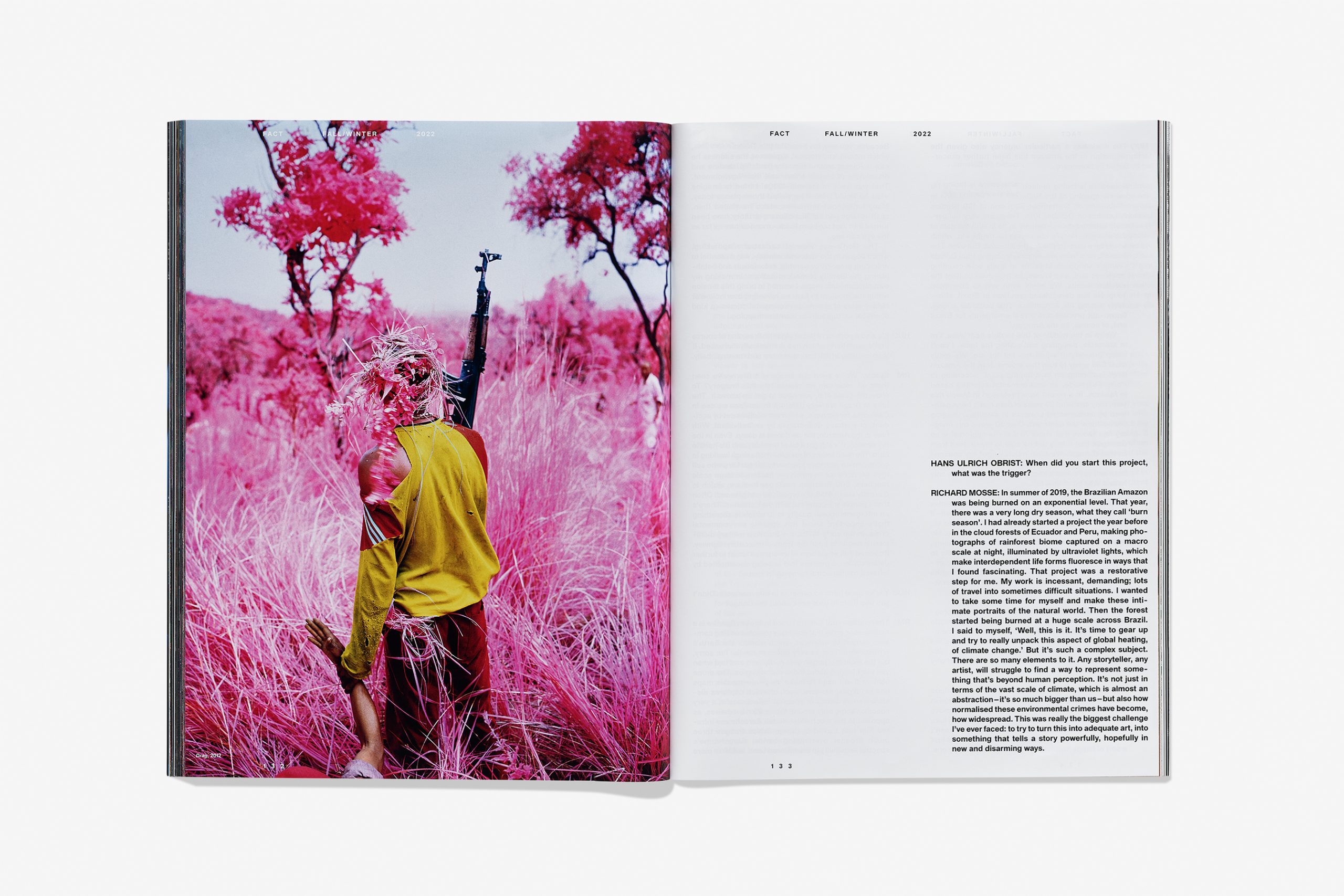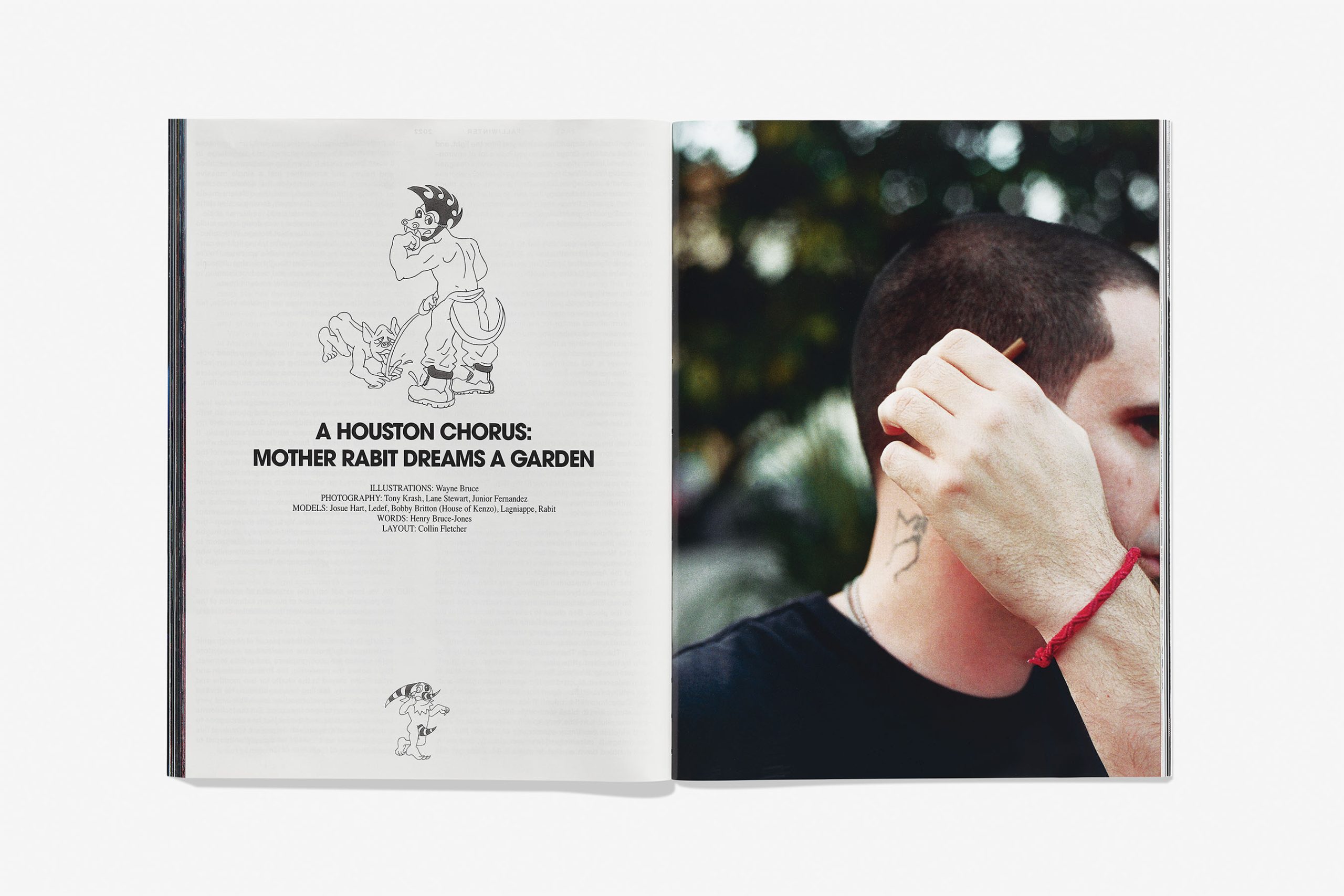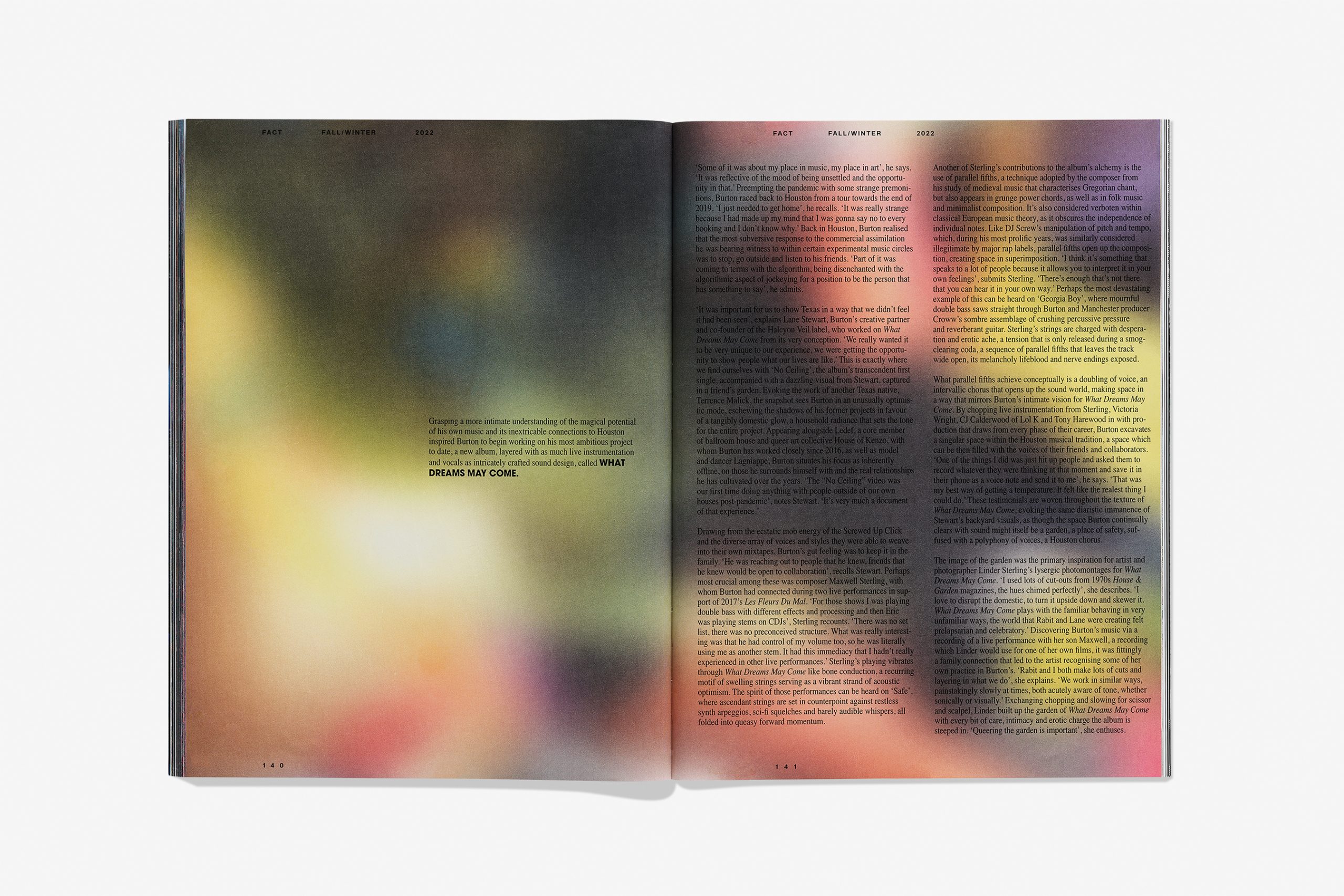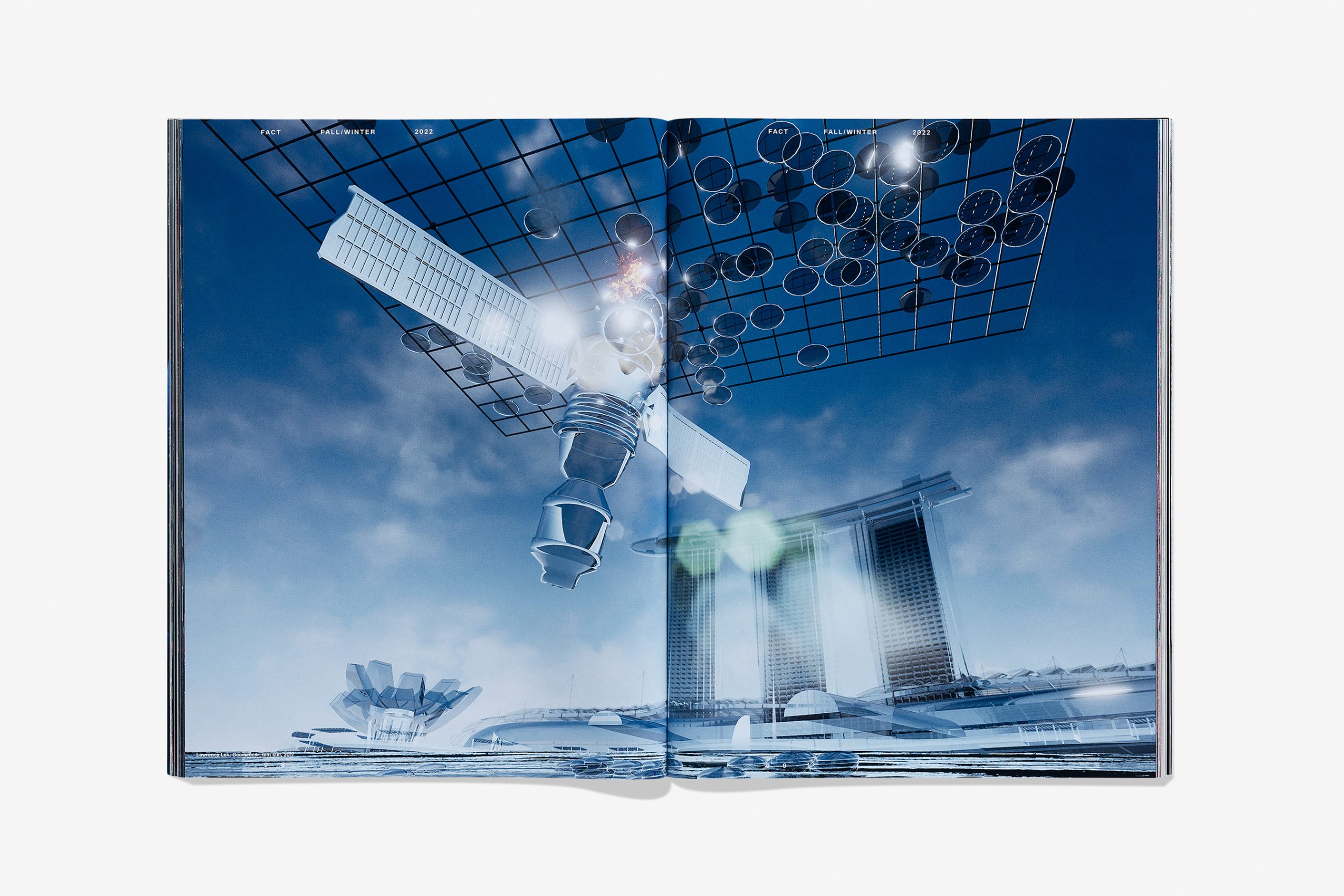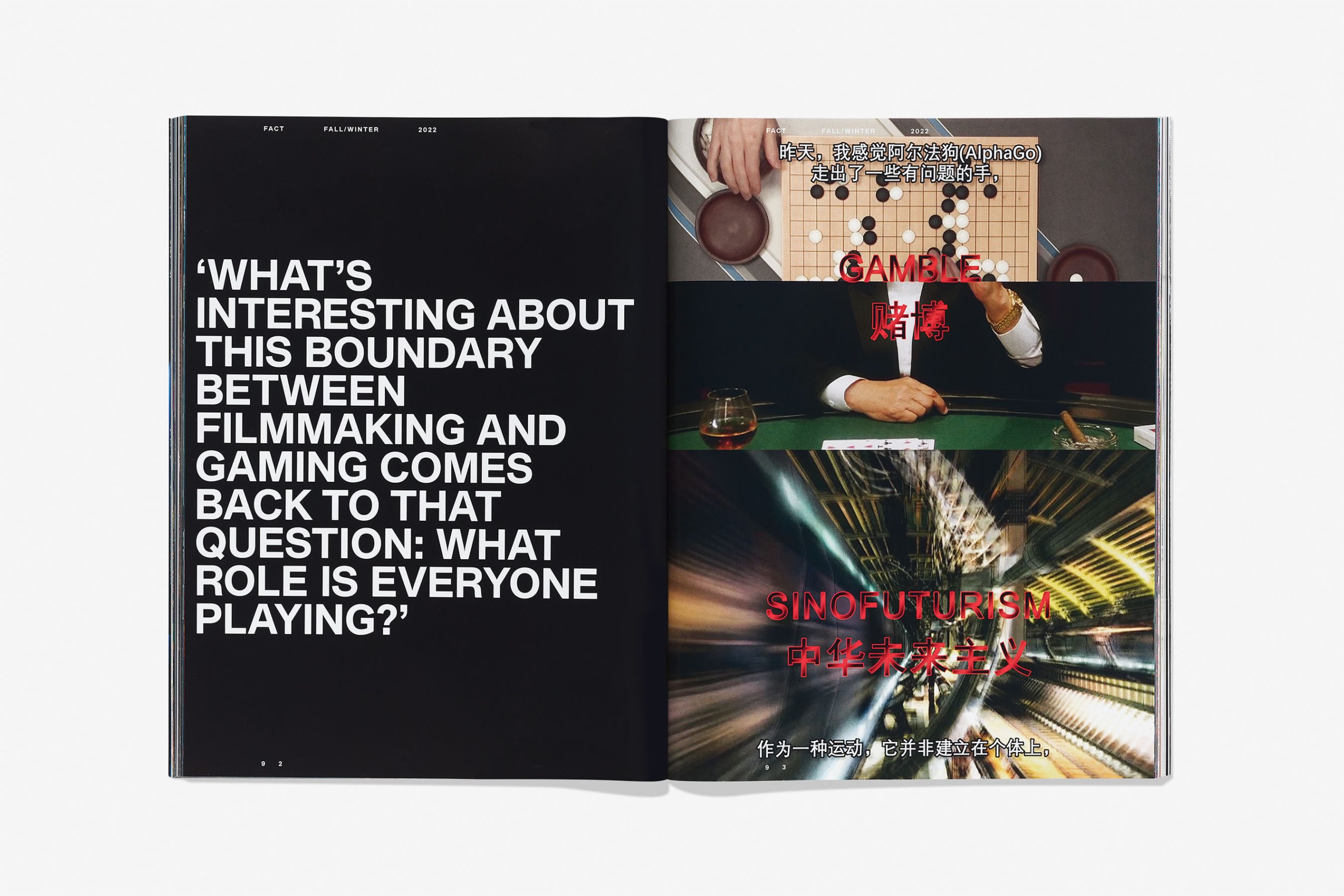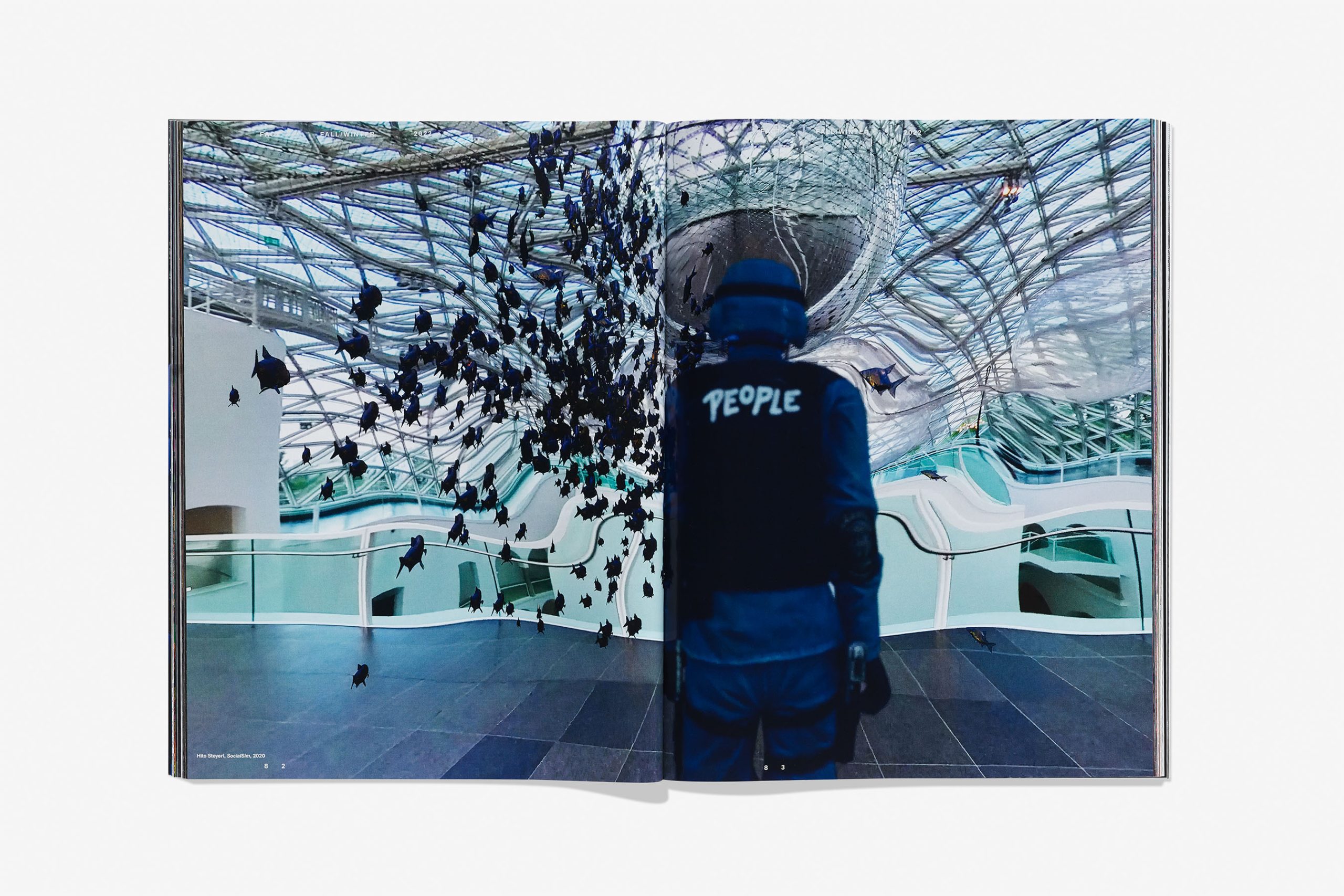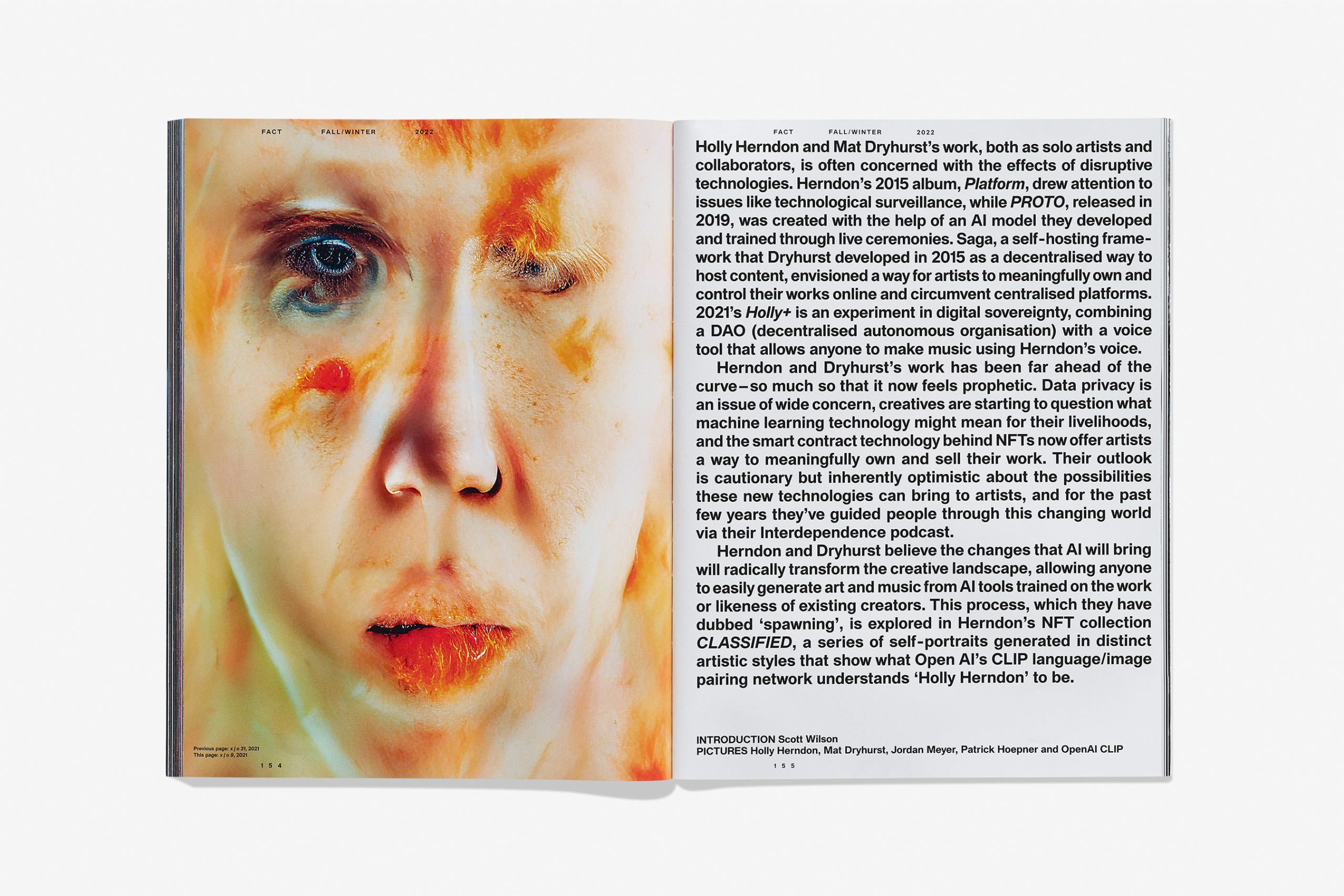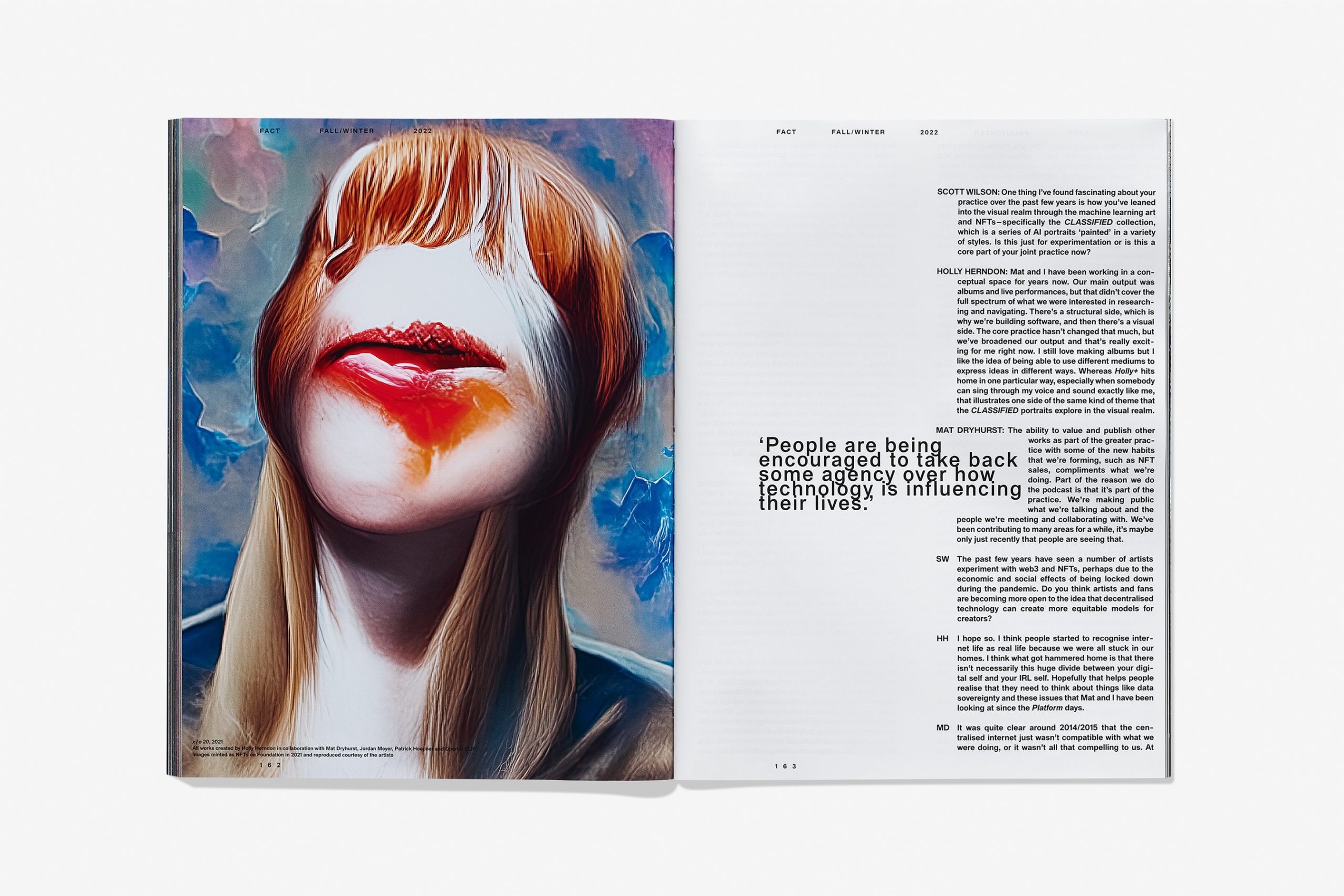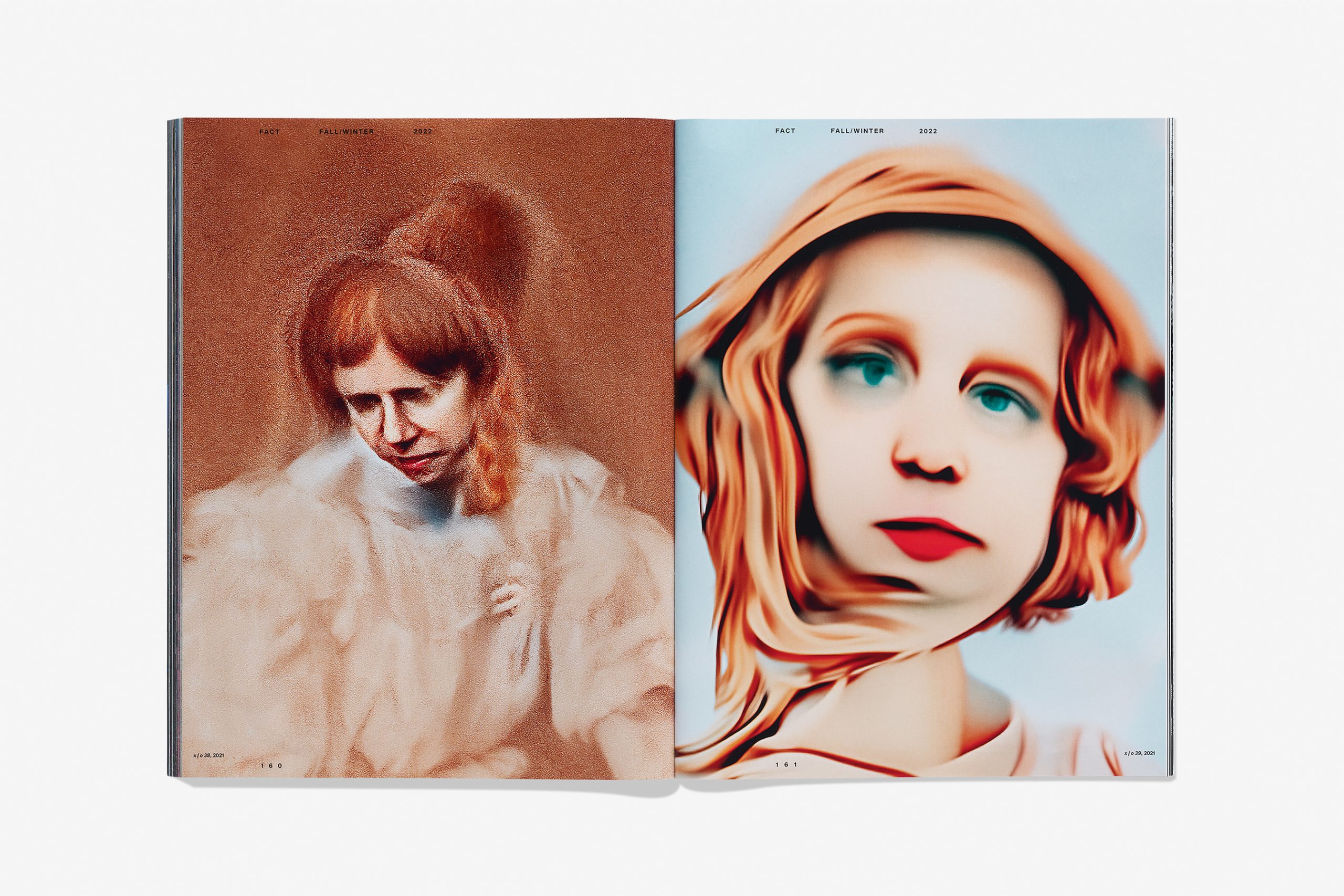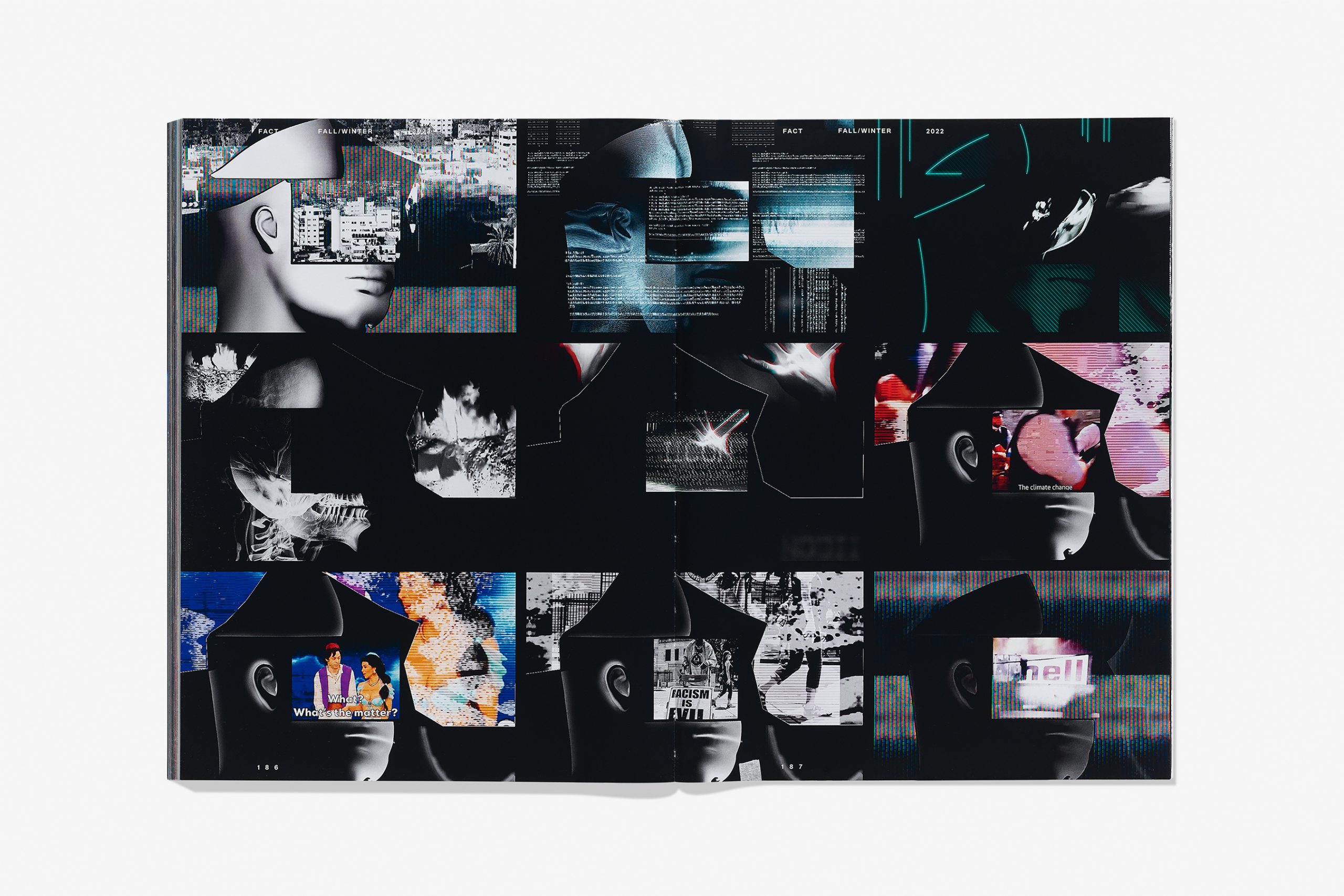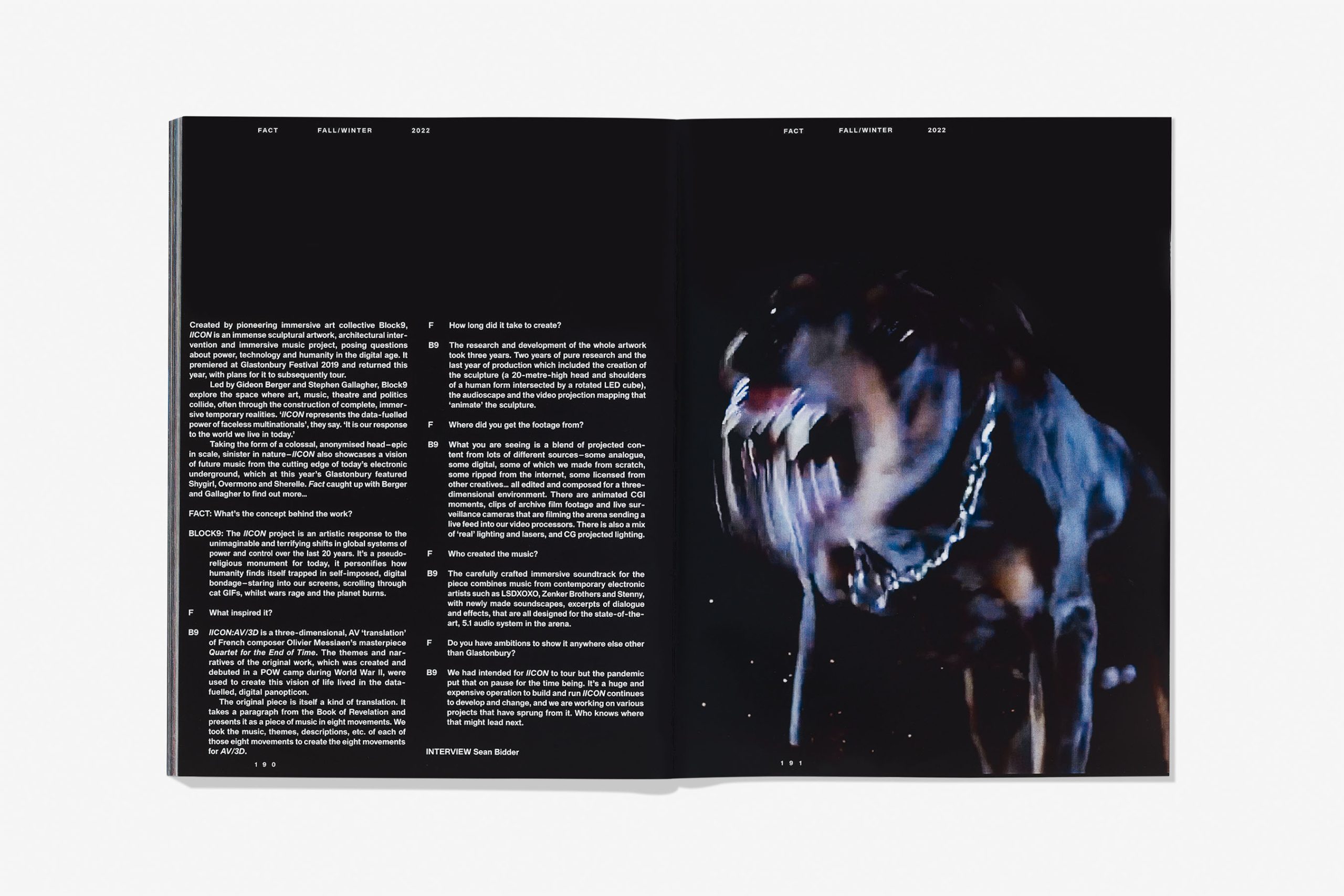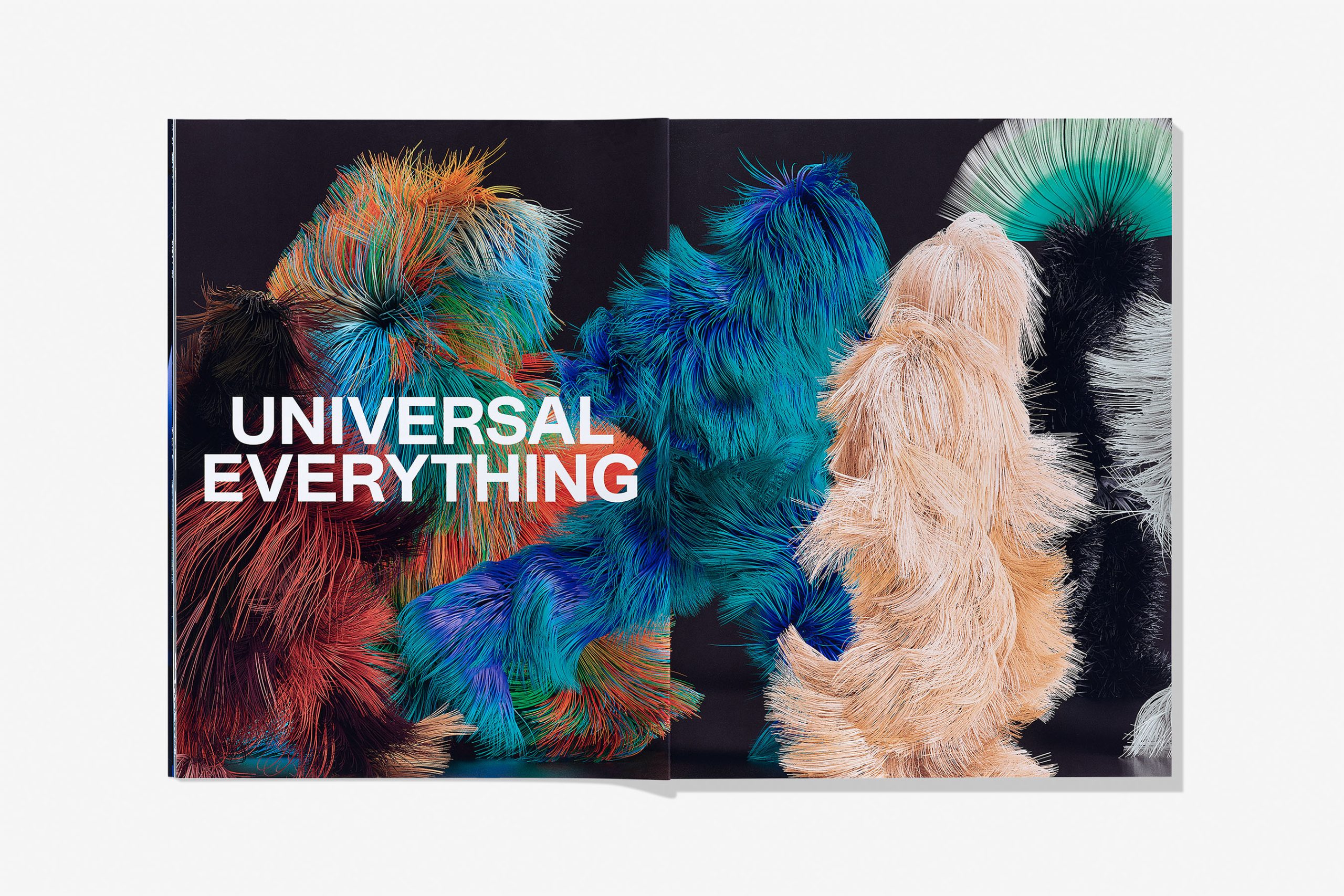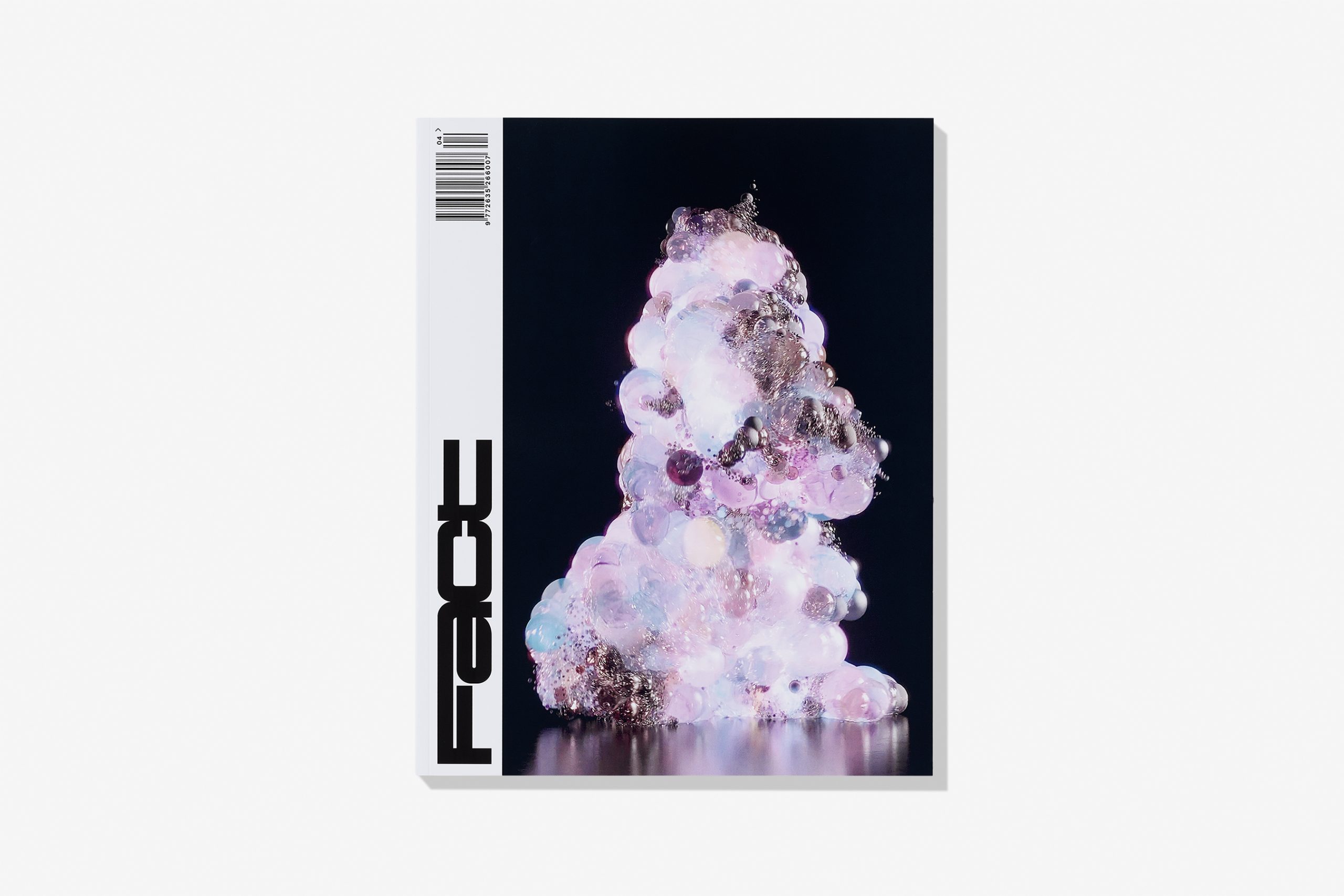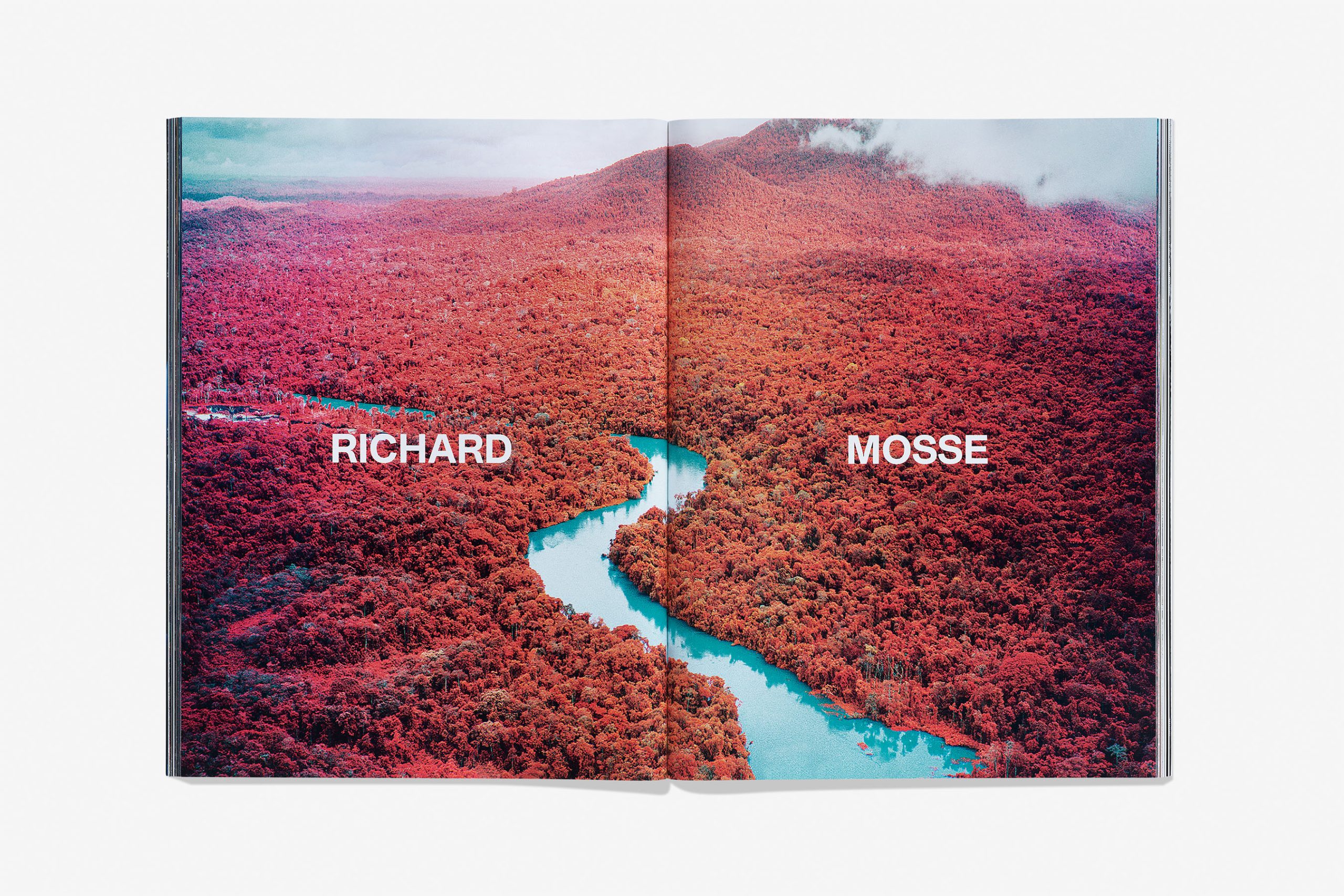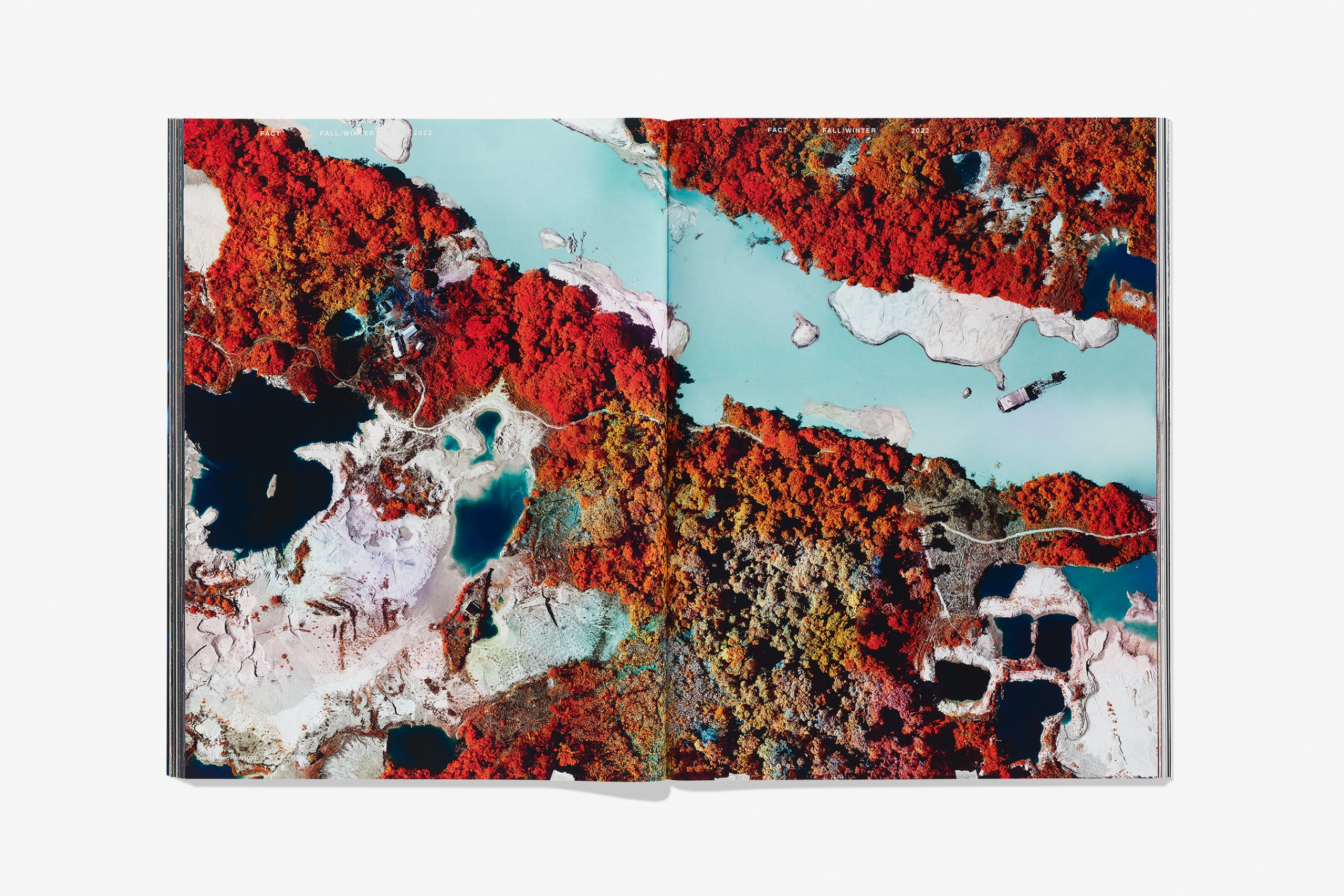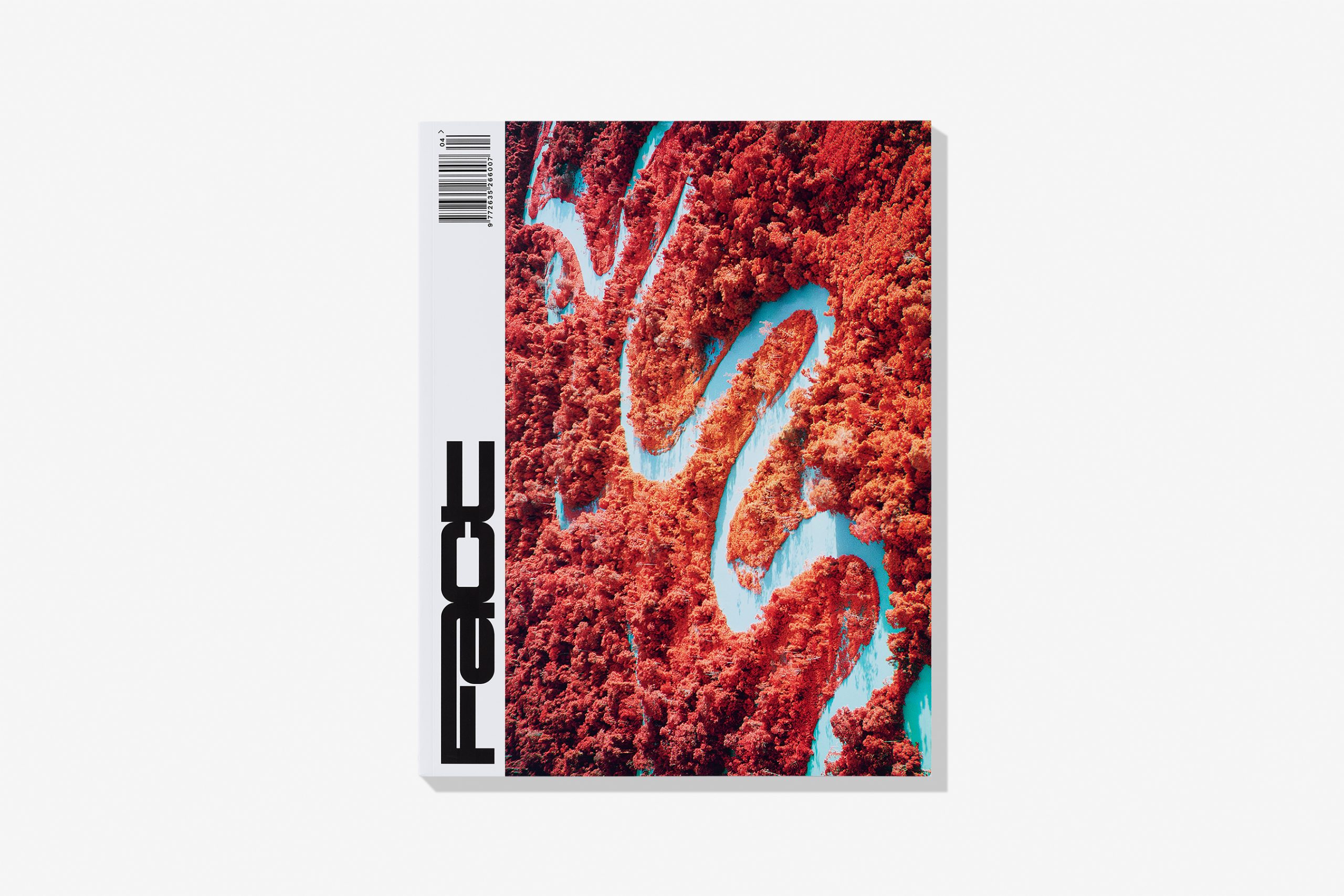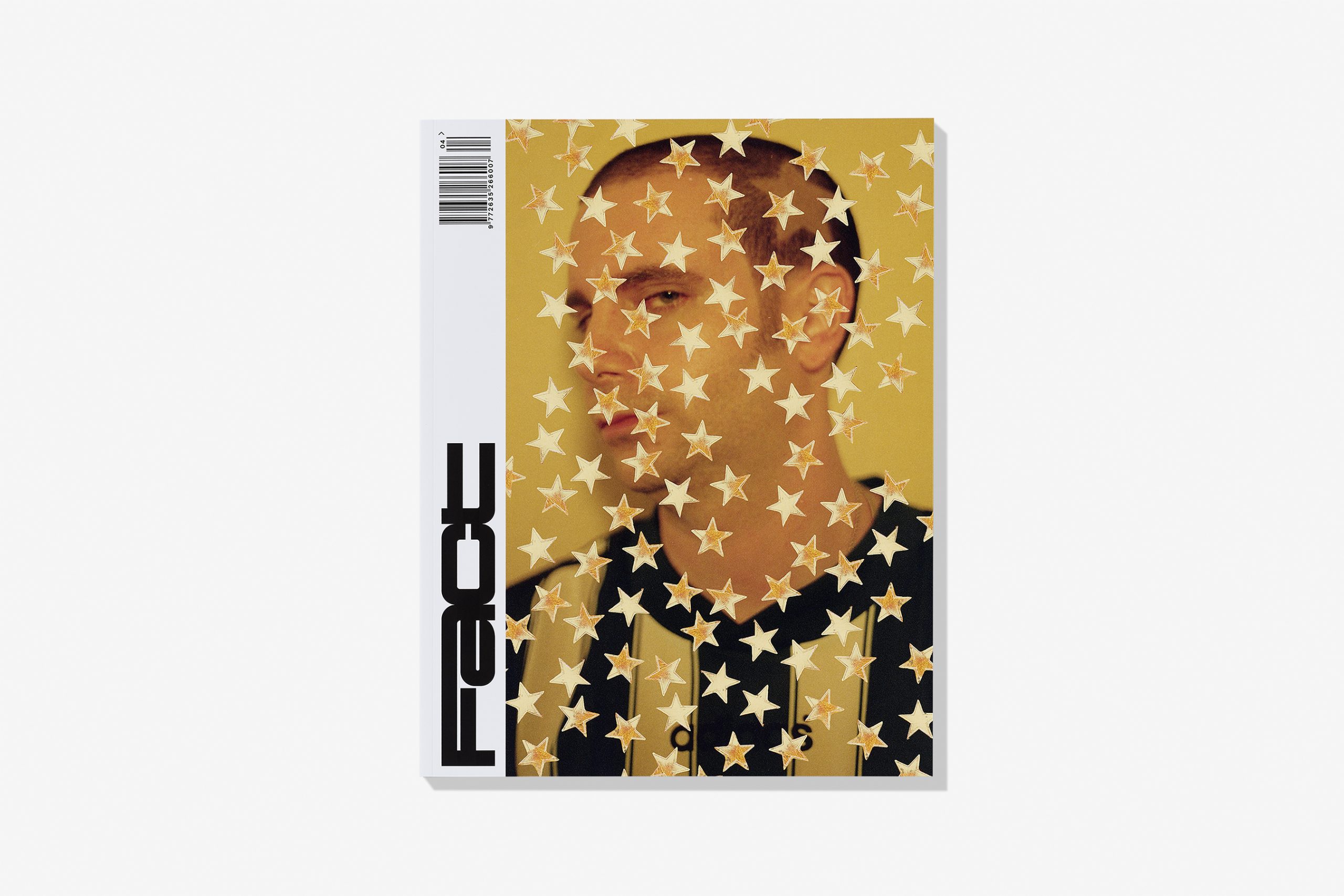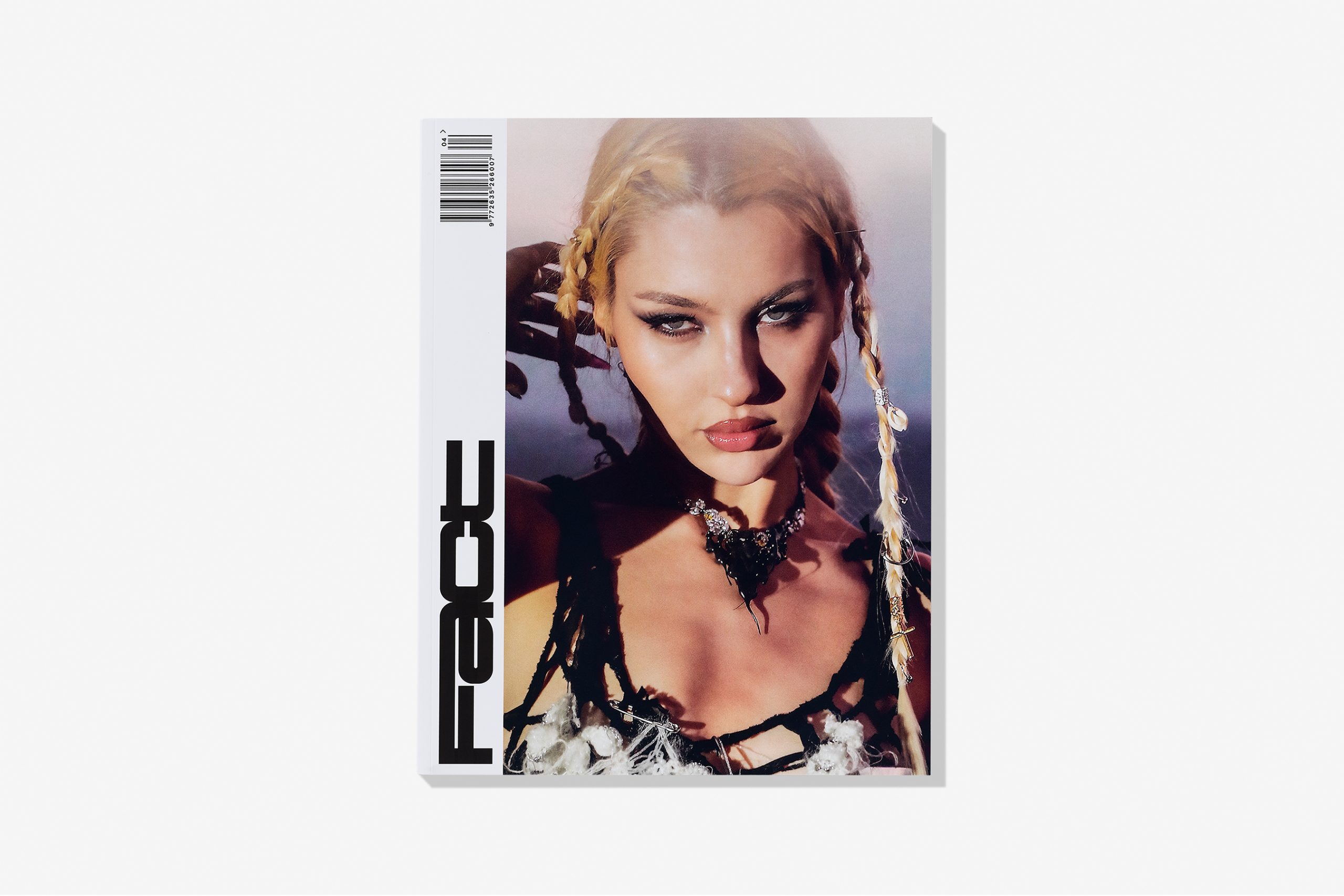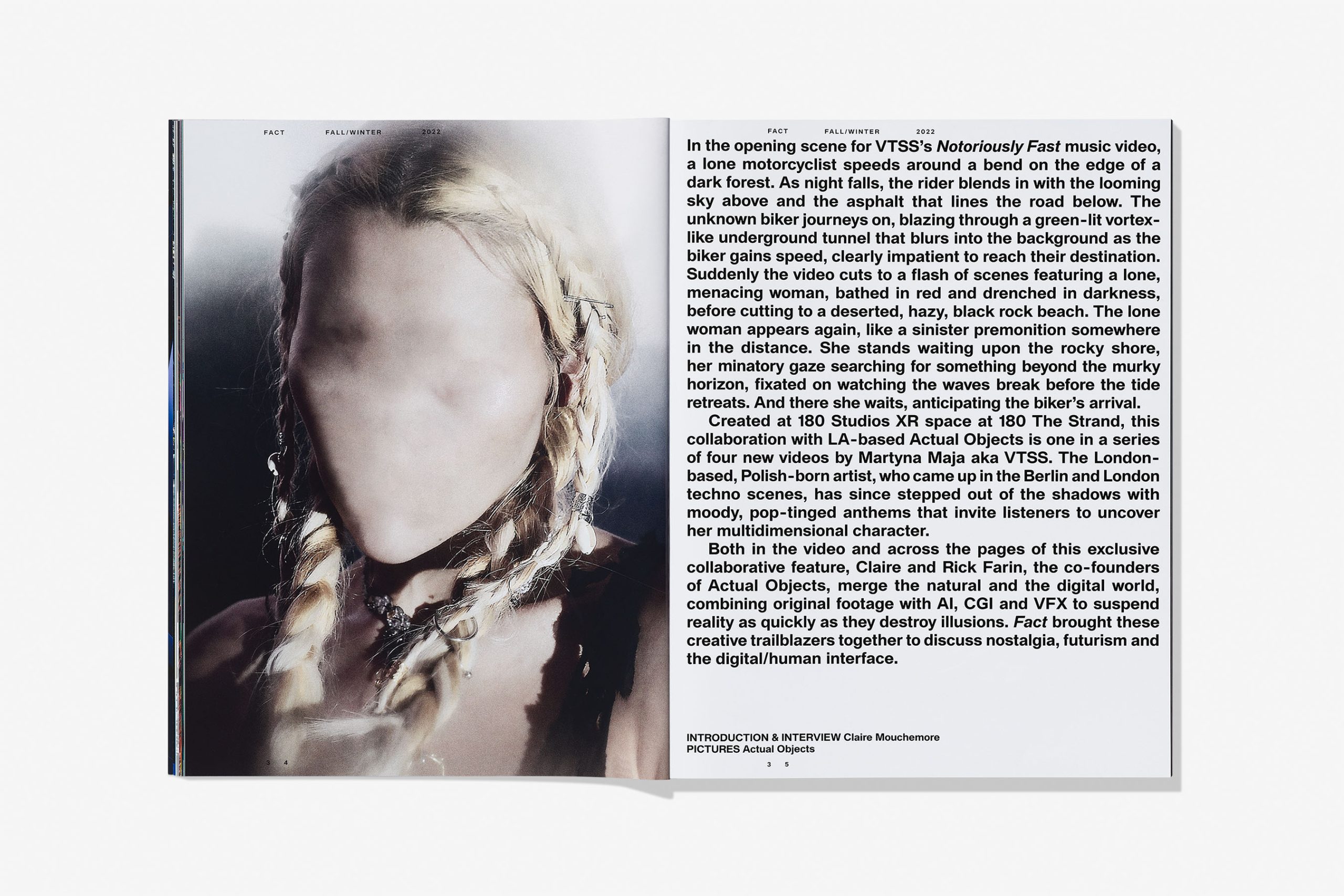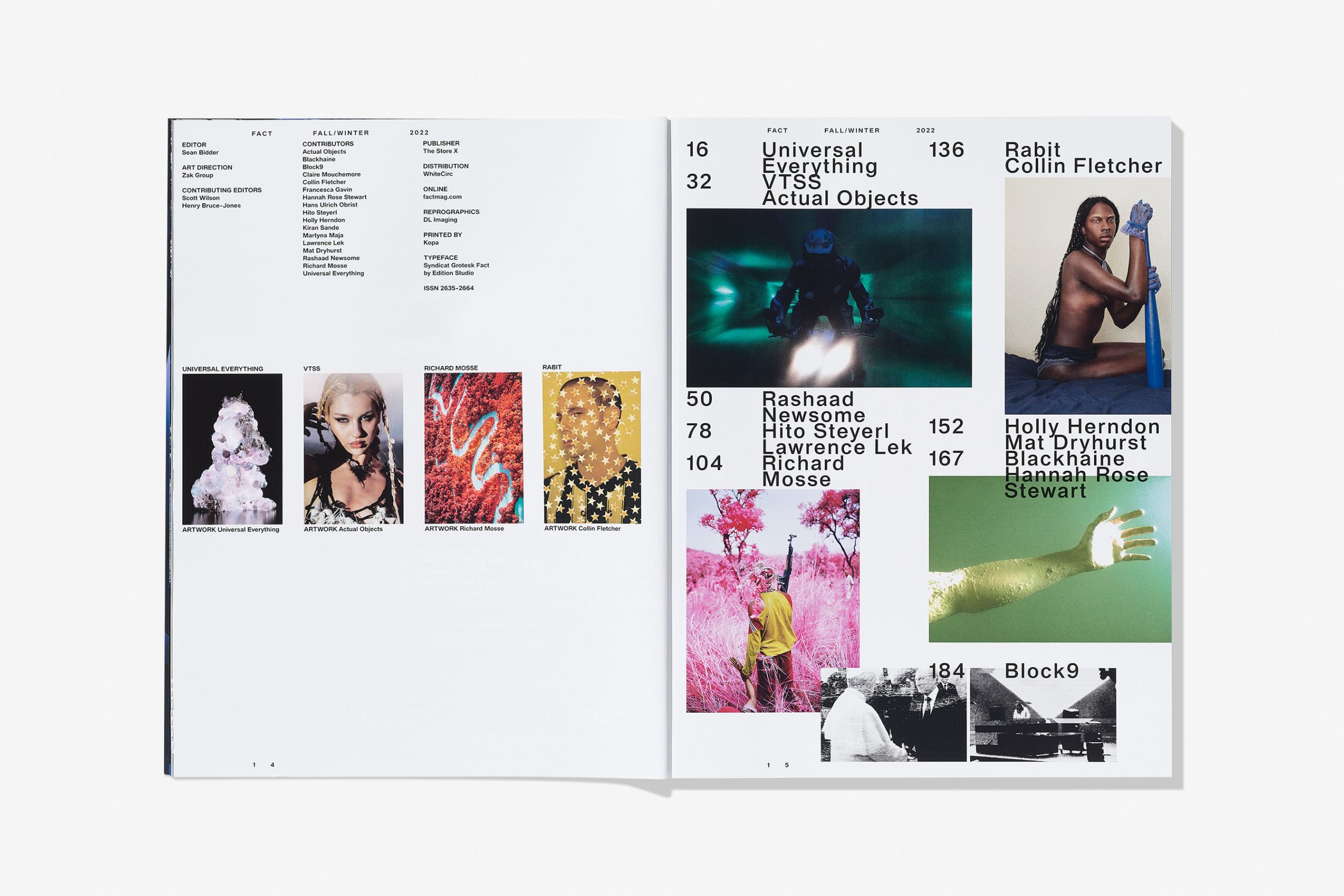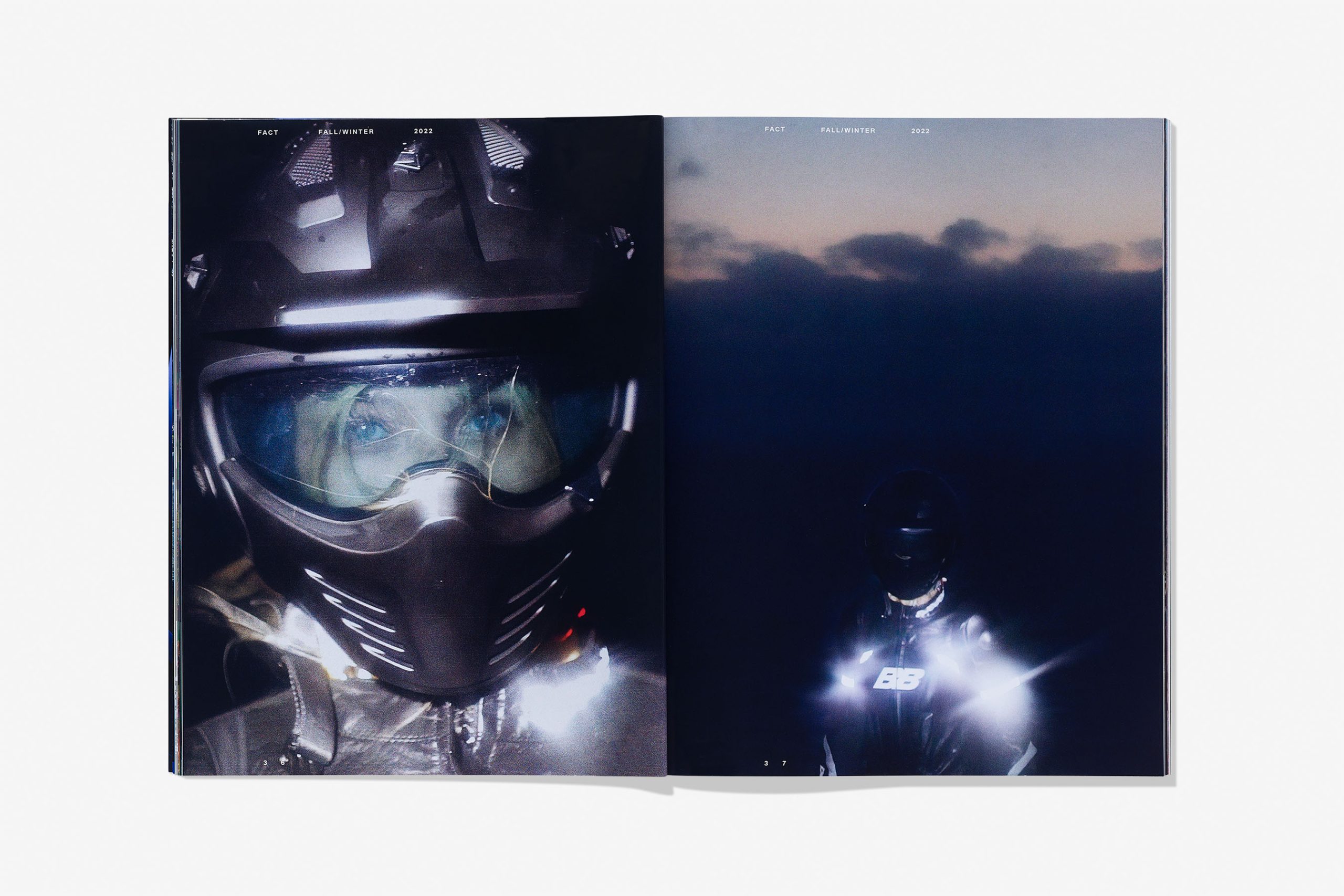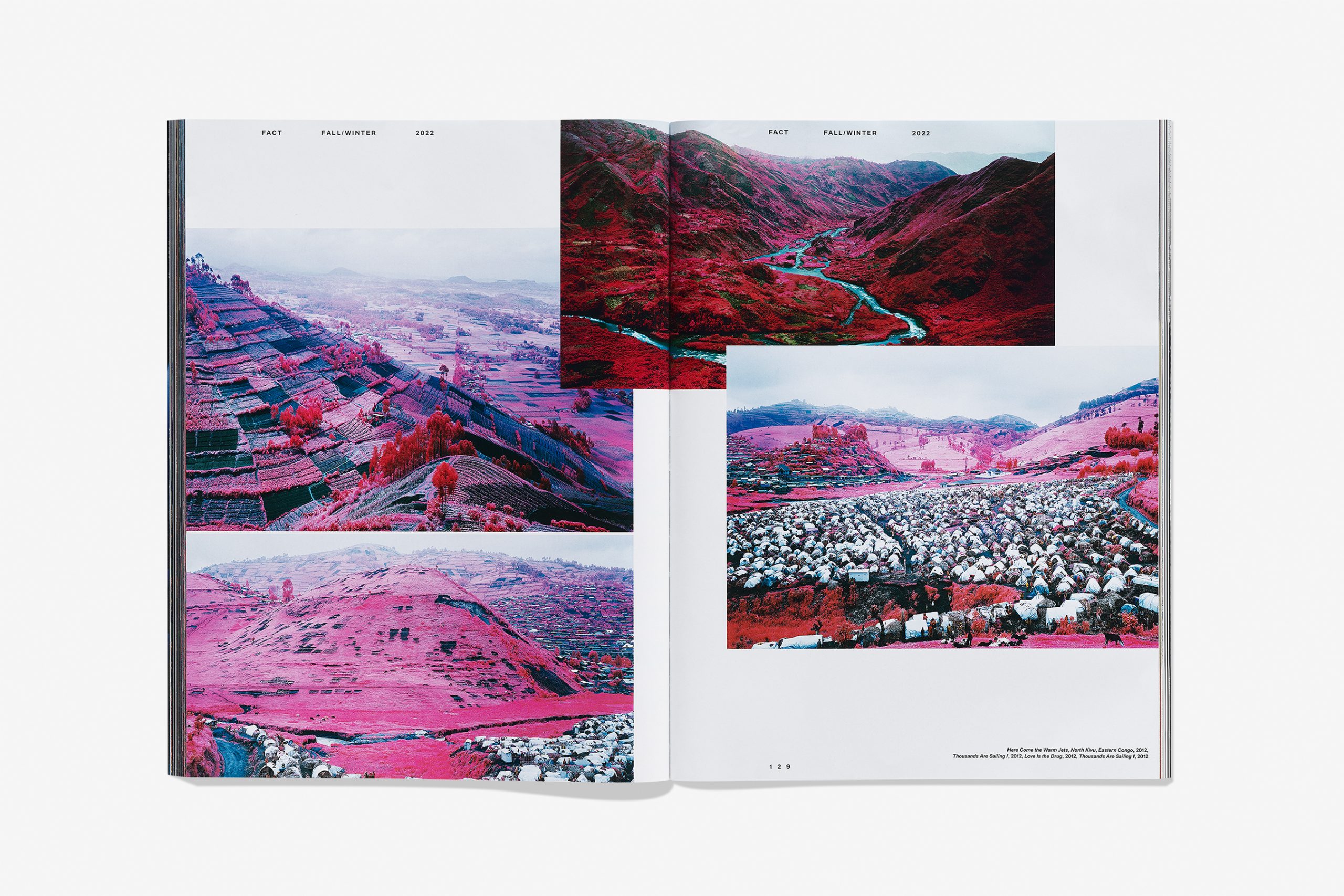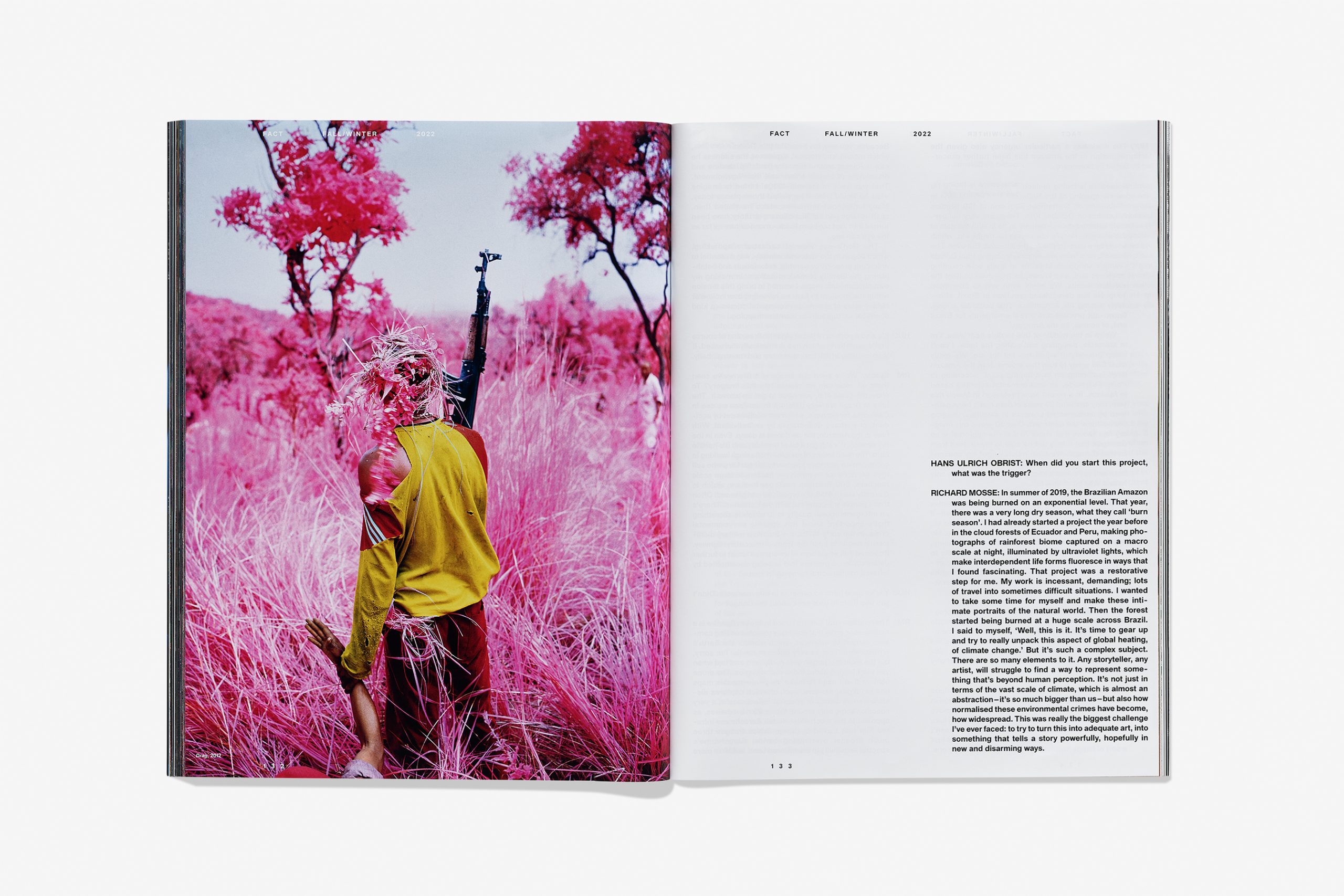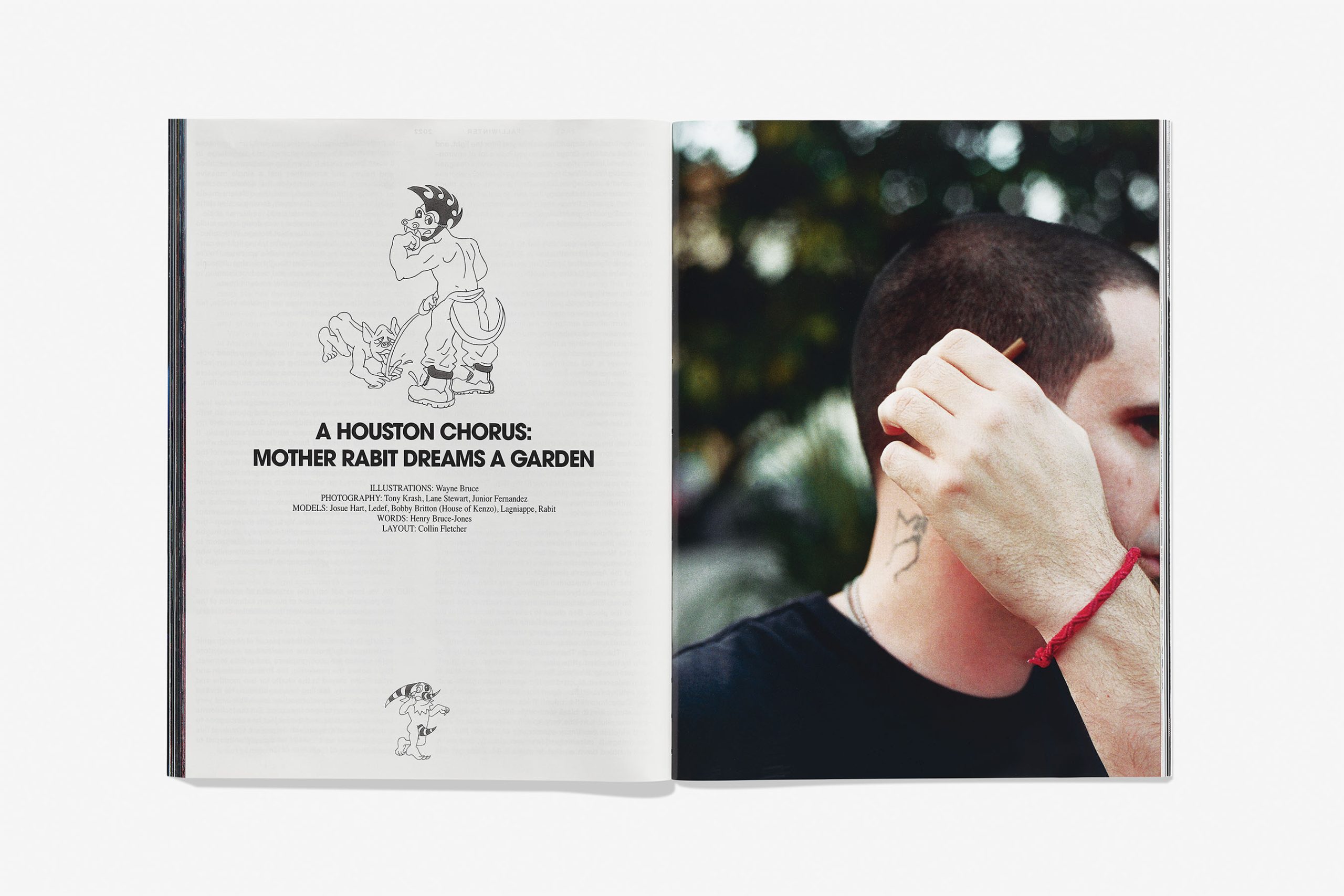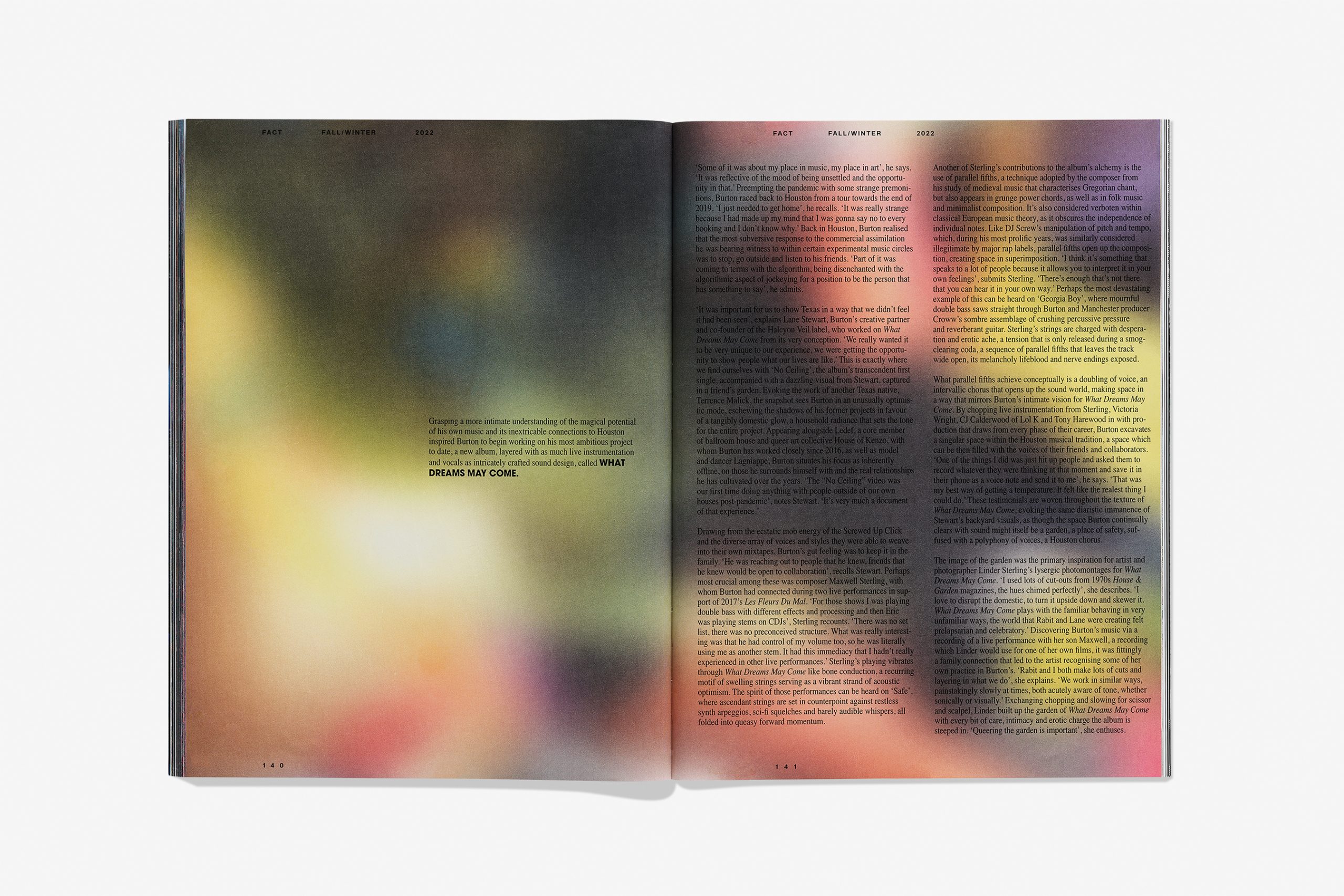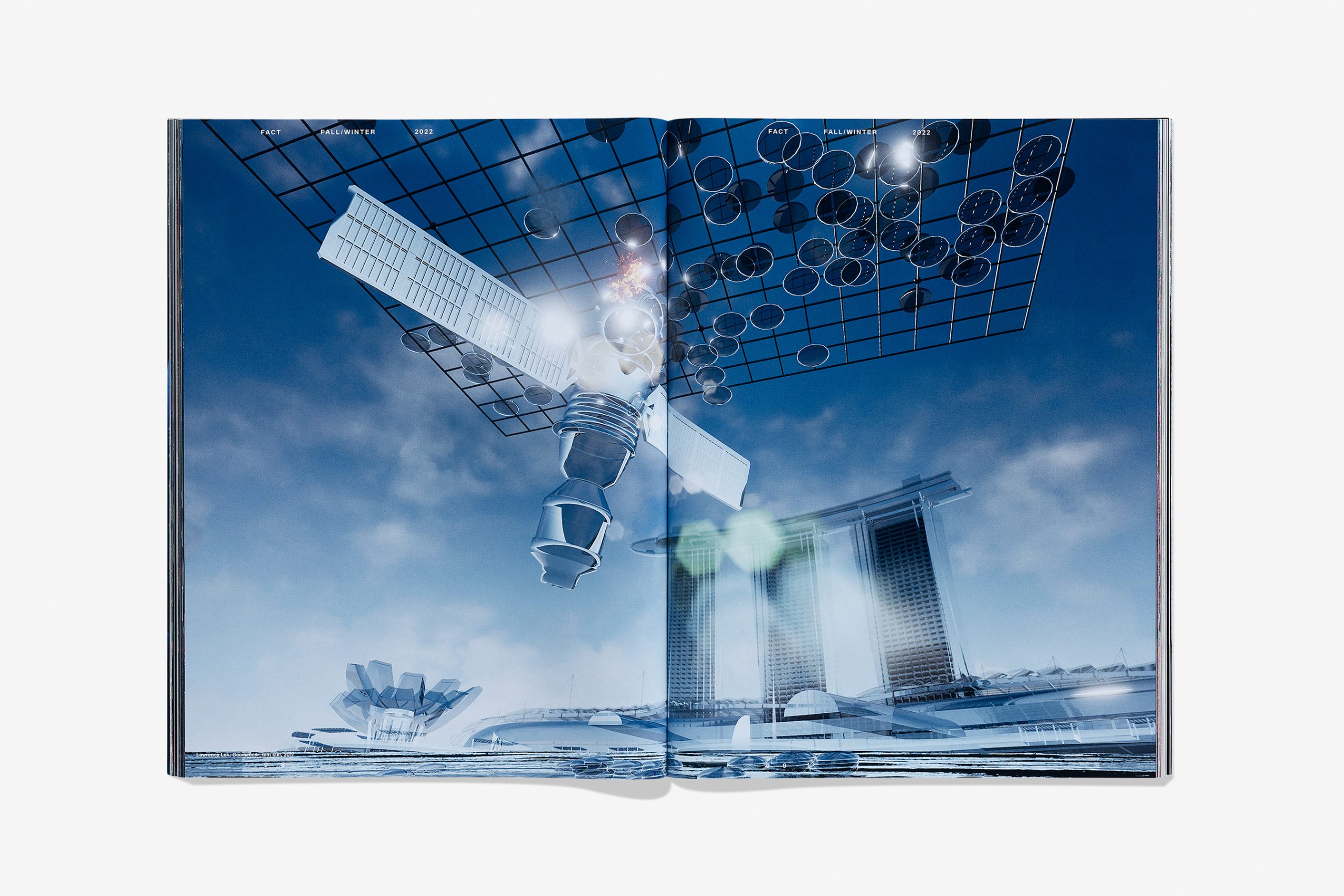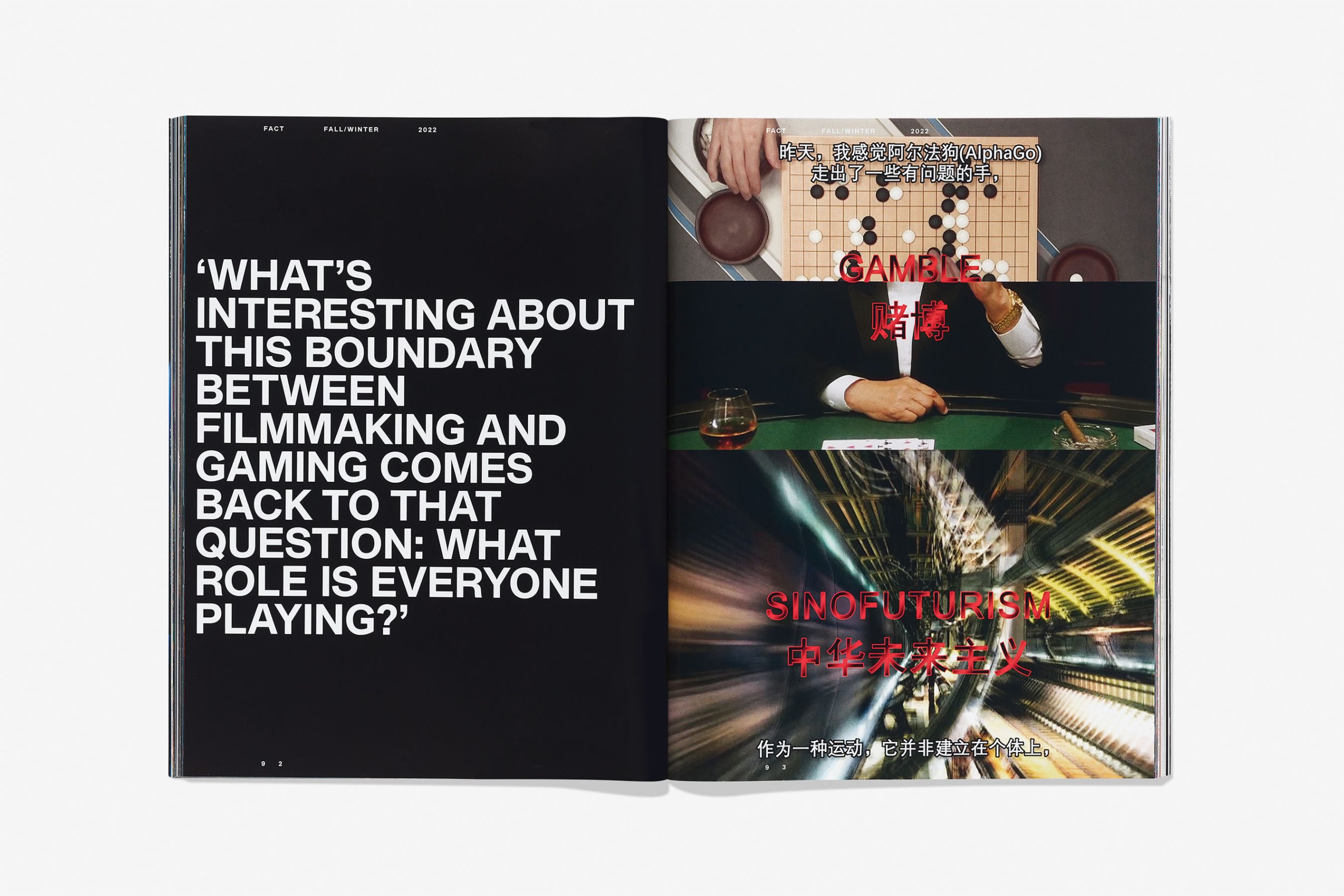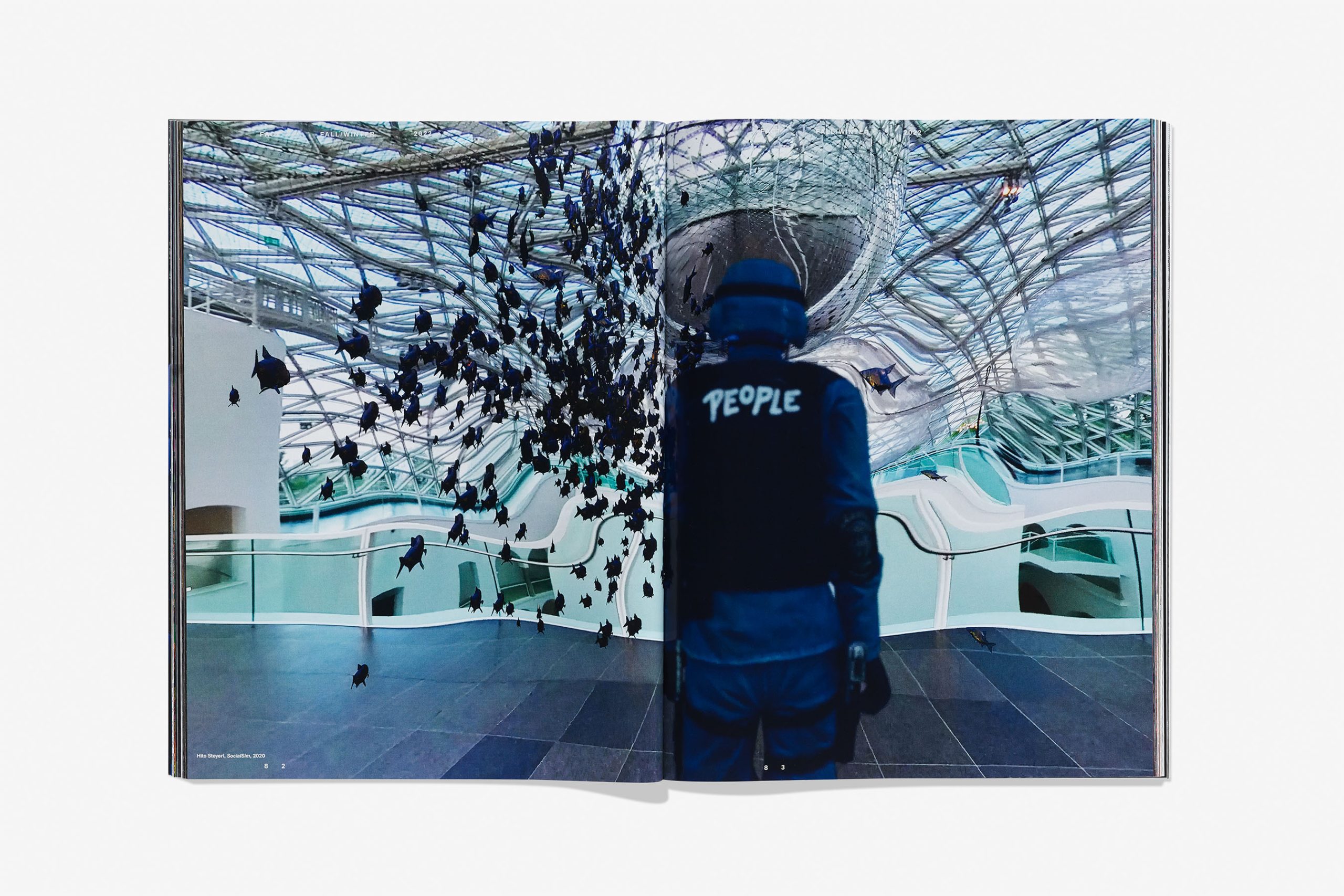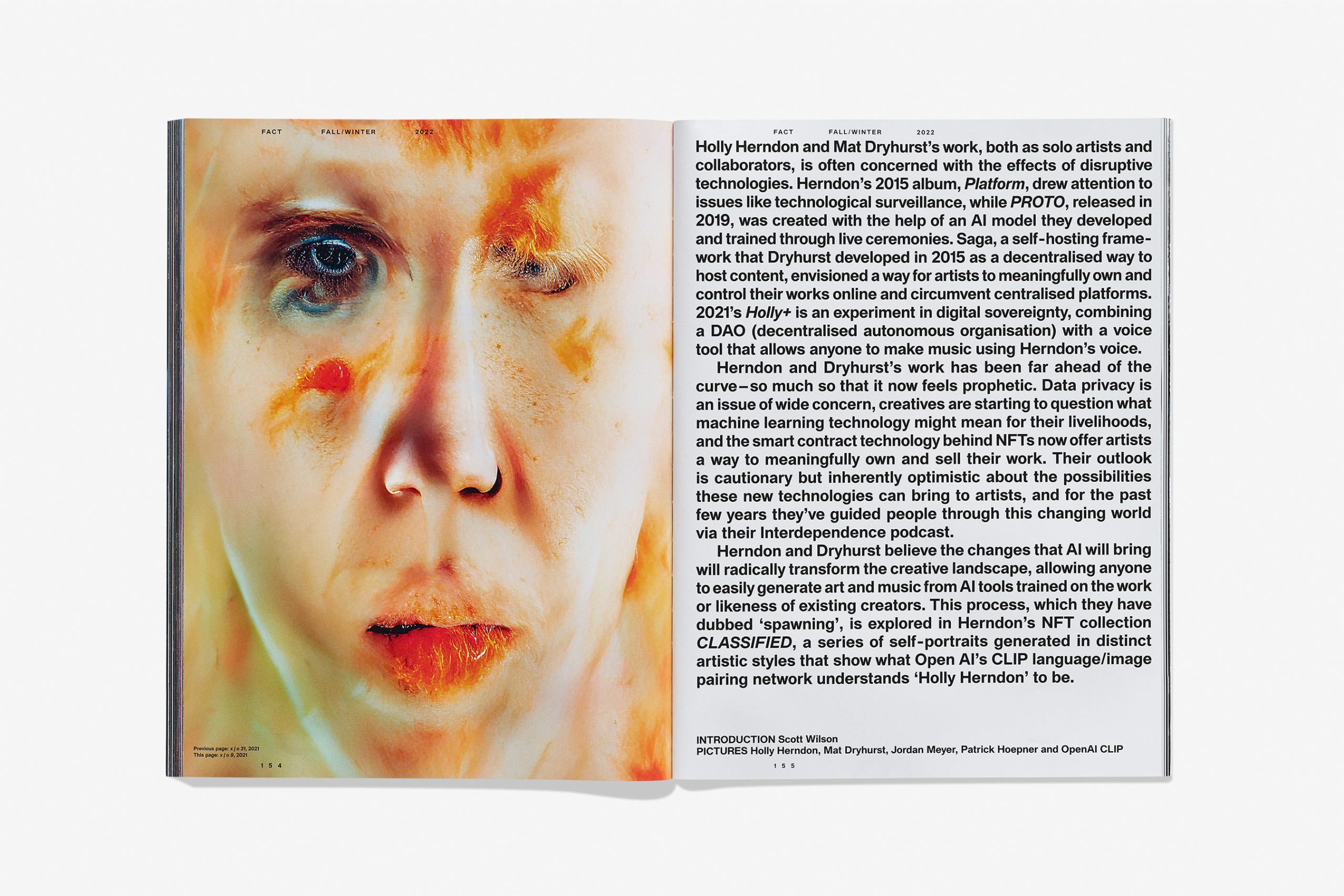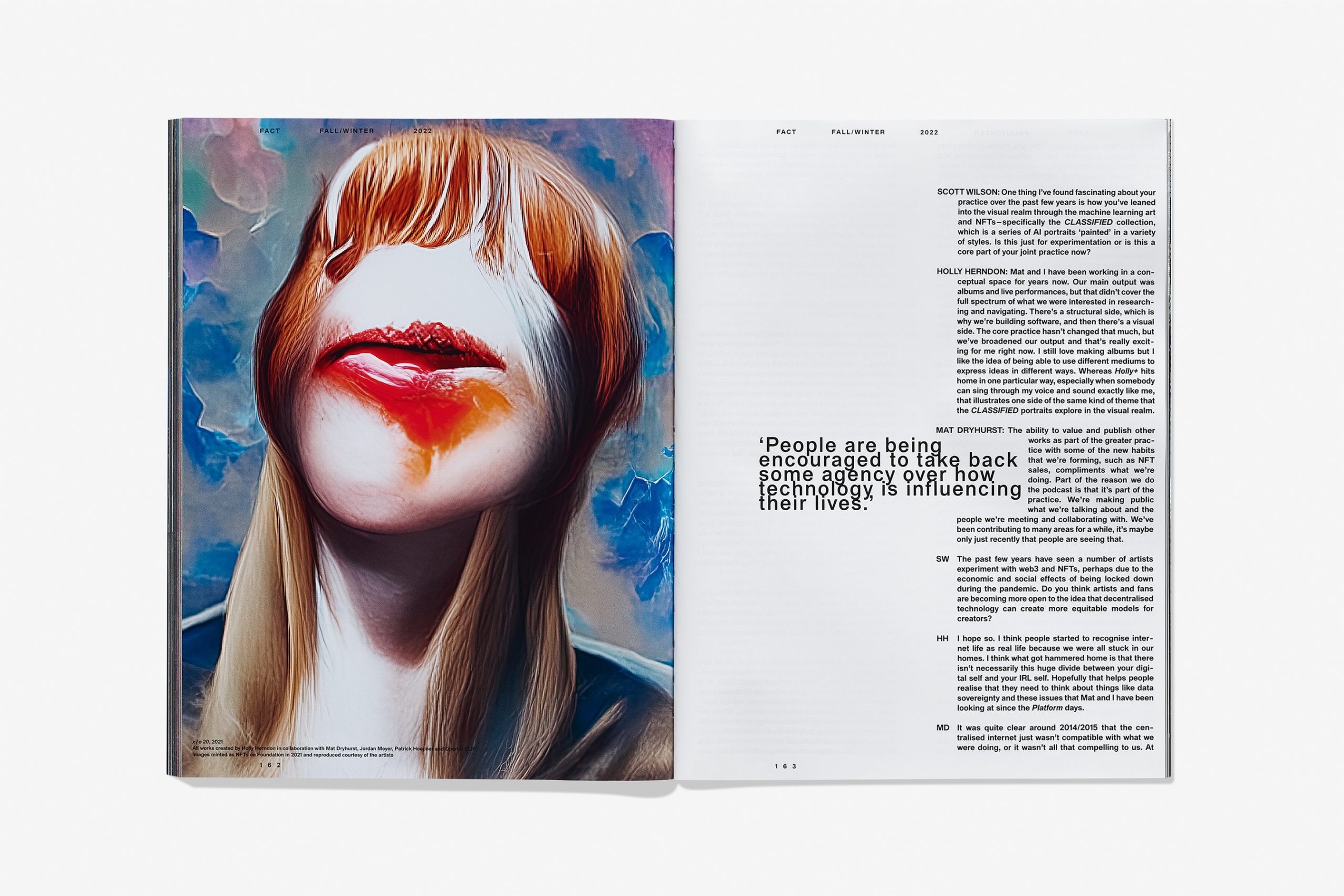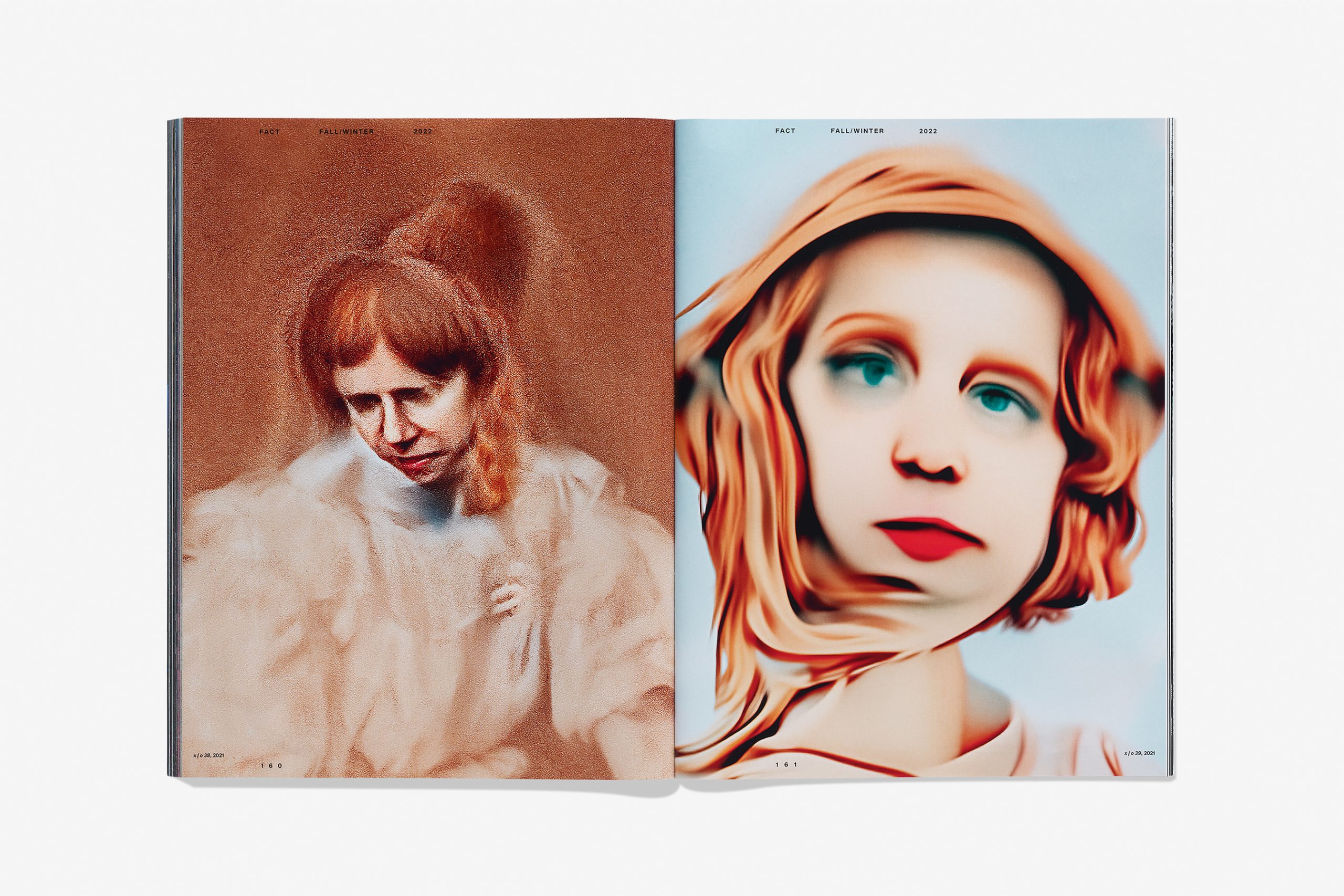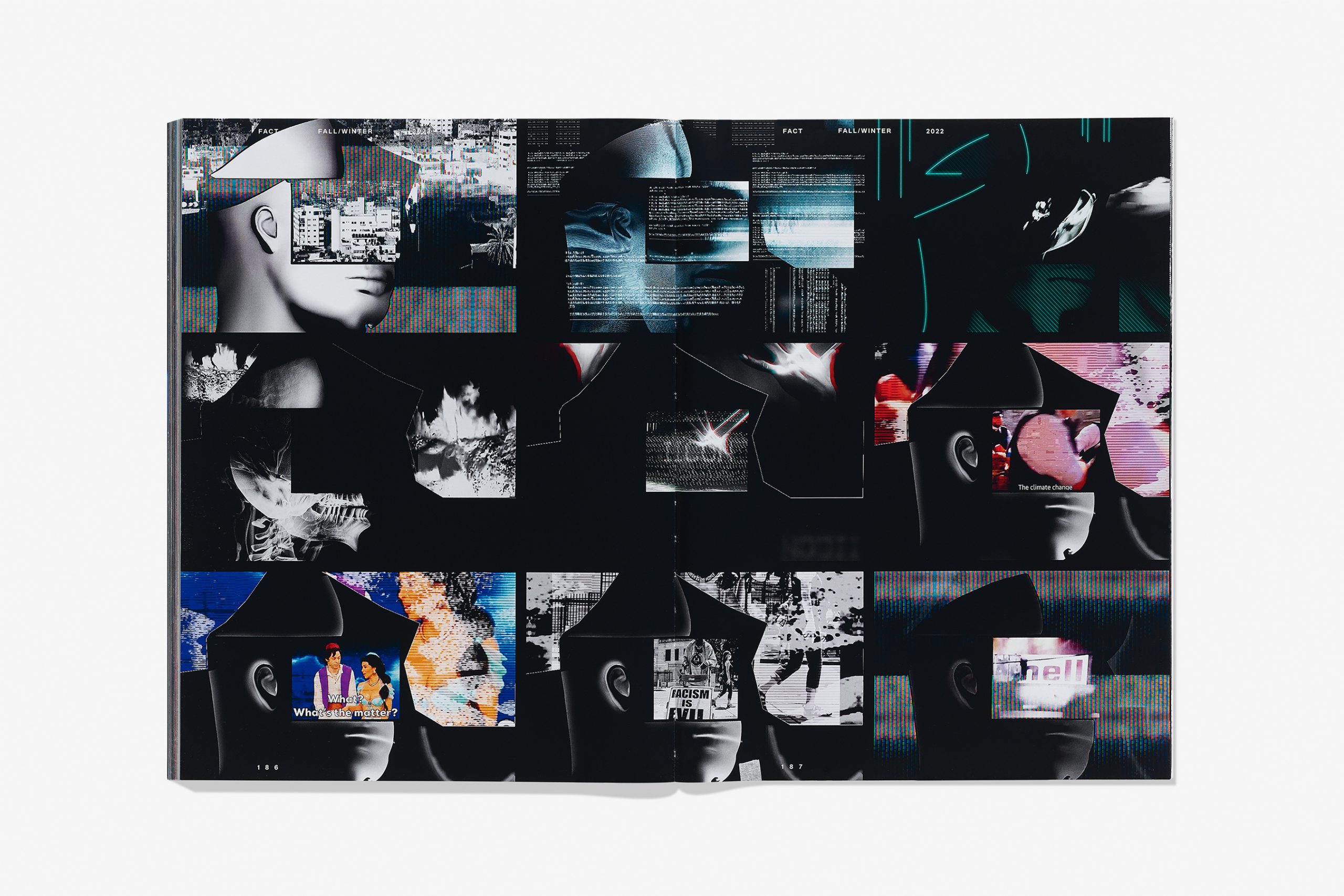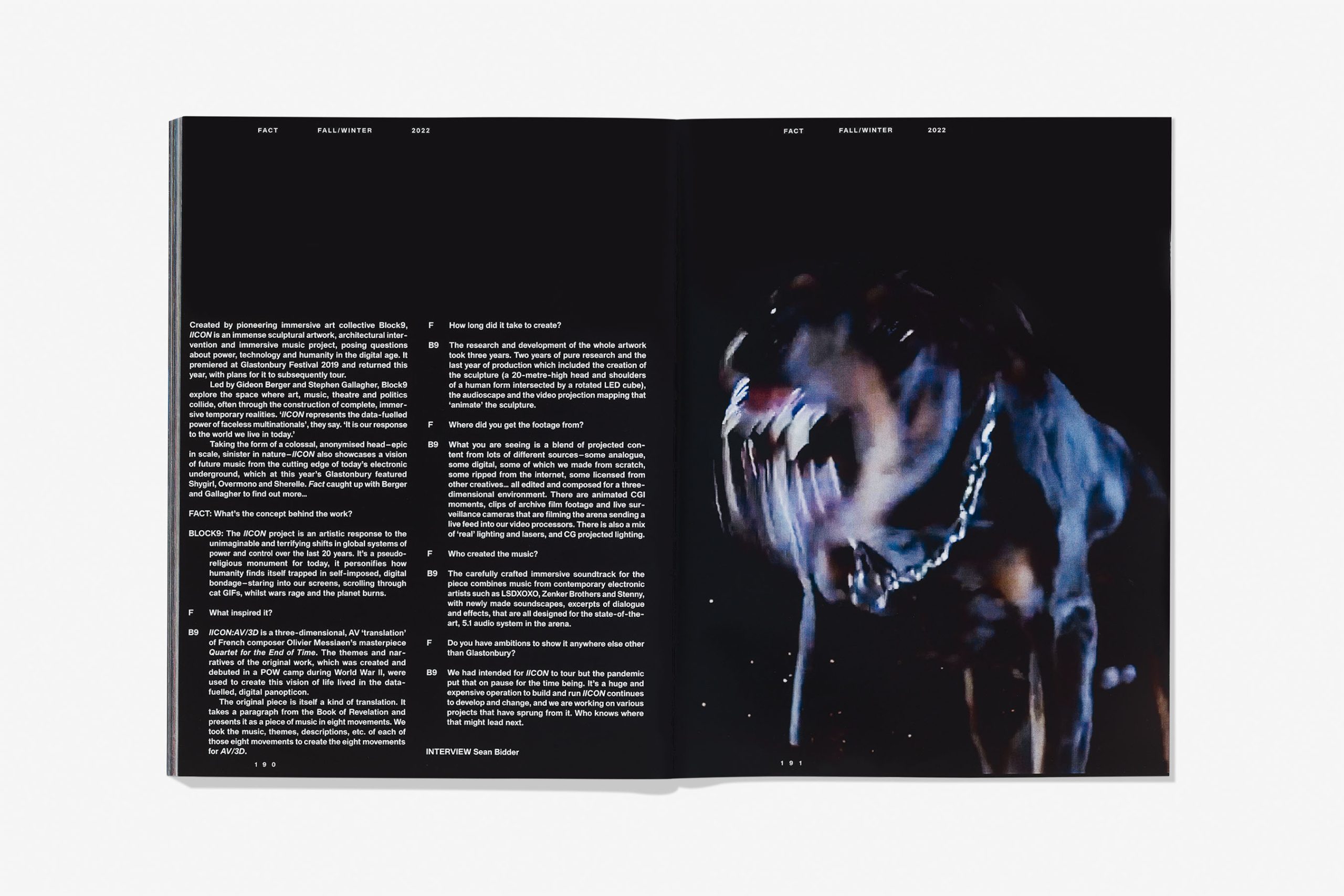 Welcome to the fourth issue of Fact, an ever-evolving platform for artists working at the intersection of the physical and virtual, pushing creativity in new, often unexpected, directions.
Since launching the print magazine two years ago we've staged three large-scale immersive art exhibitions at 180 Studios in London, showcasing both pioneers and emerging talent with Ryoji Ikeda, LUX and most recently Future Shock. If there's a common thread between these artists, it's that they embrace and often subvert technology to challenge our preconceptions and offer up new possibilities.
Launching this October, our two new exhibitions at 180 Studios are by Richard Mosse, whose mesmerising new A/V work Broken Spectre places the viewer directly in the climate emergency red zone of the Amazon; and digital art collective Universal Everything, whose show Lifeforms is an amalgam of unpredictable, generative pieces and installations that mirror and shift with time and the public's interactions.
Artificial Intelligence is also a key tool being used in unconventional, exciting ways by other artists featured in this issue. LA-based studio Actual Objects "process everything with AI" to merge together nature and technology in order to "suspend reality" in their collaboration with electronic musician VTSS.
Elsewhere, artists Hito Steyerl and Lawrence Lek discuss the implications of Deep Learning AI for the practising visual artist; technology disrupters Holly Herndon and Mat Dryhurst unveil the ways in which AI will radically transform the creative landscape, and Rashaad Newsome contributes an original artistic intervention inspired by a non-binary AI called Being.
Fact 04 also features original contributions by Rabit and Collin Fletcher, Blackhaine in collaboration with Hannah Rose Stewart, and Block9.