The Saxophones
To Be A Cloud (Limited Edition)
Full Time Hobby
In stock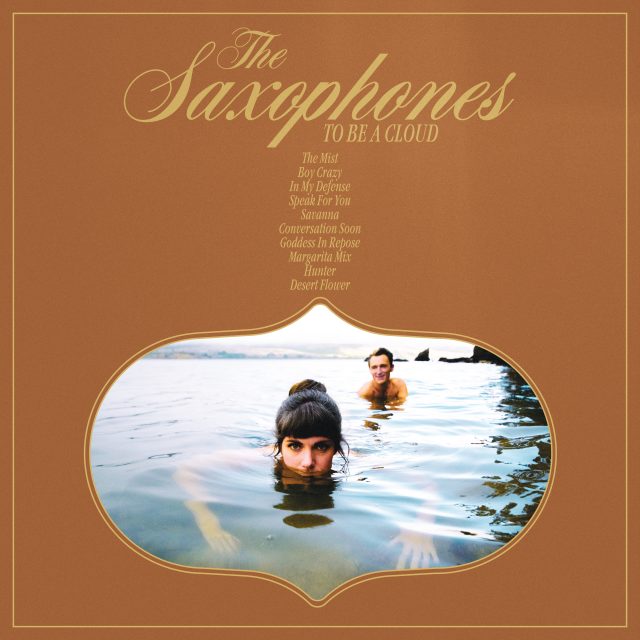 *Exclusive Vinyl Factory Special Edition
*Pressed on 200 g super-heavyweight vinyl
*Includes hand-numbered Vinyl Factory certificate insert which includes details of the specific EMI 1400 vinyl press and operator that pressed this edition.
*Wrapped in branded Vinyl Factory belly band.
*Edition of 100 copies.
*Release Date: 02/06/2023
Returning after three years, the husband and wife duo of Alexi Erenkov and Alison Alderdice aka. The Saxophones have announced the arrival of their third album, To Be A Cloud. An exclusive, collectible Vinyl Factory Special Edition of the LP is now available to pre-order.
"Alison wants me to try therapy," says Alexi. "She's a therapist herself, but I've never been to one. The idea of going makes me very uncomfortable. I don't like being vulnerable in front of strangers. So, instead of confronting my discomfort, I look for an easier path. It's never easier and it's always unsatisfying or destructive. "Desert Flower" is about avoidance and fear impeding personal growth and the deepening of relationships.
The album itself was recorded at Phil Elverum's (The Microphones, Mount Eerie) Unknown Studio in Anacortes, WA last autumn. A former Catholic church where the pair lived during 24/7 recording sessions, time was no object as they experimented and developed the sound of the record. Its magical setting and ample space provided natural acoustics for Alexi's arresting vocals which were recorded live to 24-track tape, suspending them in an ambiguous historical and chronological context between analogue and digital. Enhanced by Alison's percussion alongside the bass and keys of Richard Laws, together they made the most of the studio's many instruments which fill out and bookend their exploration of the billions of years of evolution that have led to this moment in time.
Whether bringing the saxophone back into spotlight through instrumental solos and live performances, or delving deeper as they continue to explore the process of nurturing a new record as mindful as they do their own children, every step taken may be further from the start and yet, To Be A Cloud is another note closer to a reawakening of more good things come.
This edition is pressed on 200-gram super-heavyweight vinyl on the benchmark EMI 1400 press at The Vinyl Factory in Hayes, UK. This limited run of 100 copies includes a hand- numbered certificate of authenticity, which includes details of the specific machine and operator that pressed the record.
Tracklist:
1. The Mist
2. Boy Crazy
3. In My Defense
4. Speak For You
5. Savanna
6. Conversation Soon
7. Goddess In Repose
8. Margarita Mix
9. Hunter
10. Desert Flower