TOULOU SOUND
The Door of Return
The Vinyl Factory
In stock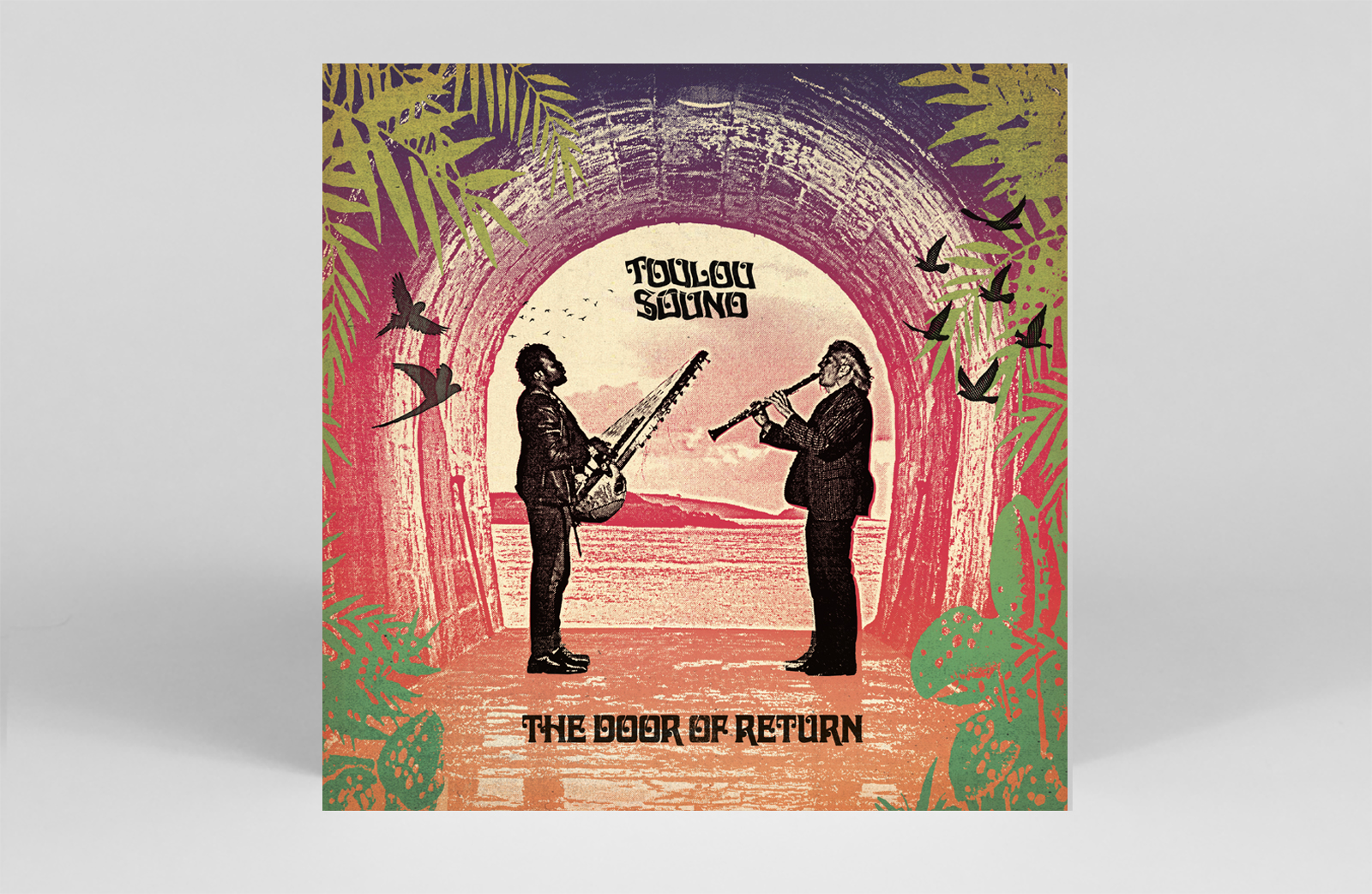 * Screen printed album sleeve
* Pressed on 180-gram heavyweight vinyl
* Mastered by Noel Summerville
* Limited edition of 500 copies
Composer, arranger and performer, Bob Morgan teams up with Senegalese kora virtuoso Diabel Cissokho for a new limited release from The Vinyl Factory. The Door of Return is the first collaboration between the pair under the name Toulou Sound.
Morgan, whose work includes performances with Dennis Bovell, Jeremiah Marques and Joe Strummer, first encountered Cissokho in Soho, London. "I first met Diabel when playing the blues in Soho, my regular stomping ground," Morgan explains.
Their connection was subsequently fortified when Morgan heard Cissokho, who has performed with Baaba Maal, Omar Pene and Paul McCartney, play in his native Senegal. "It was especially enlightening for me in Dakar to hear Diabel playing the diatonically tuned kora while the call to prayer cast across the streets outside was sung in modes".
This moment informed the writing of "Experience Blues", a track on The Door Of Return. "This essential harmonic dichotomy of the blues was indeed taken through that door, and we have put a foot across the sea with 'Experience Blues' to emphasise the point," Morgan says.
Toulou Sound is a cross-cultural project that plays to both of its members' strengths and is keenly conscientious of the challenges of collaboration. "The possibility of cancelling out each other's ideas and traditions were always present, but we think that the overwhelming times they complement each other have proved to be well worth the effort," Morgan says.
The album takes influence from "birdsong" and "the sounds of nature"–Toulou itself means "garden". The name was suggested by Cissokho and took on a new meaning for Morgan when he learned of the nightingale's annual migration from the UK to Senegal. "They woo their partners in the darkness with intoxicating tunes, then fly back to Africa to escape the English winter with their newly reared young". An apt metaphor for the cross-cultural musical exchange between Cissokho and Morgan.