ROGER TURNER
LIVE AT WHITE CUBE
THE VINYL FACTORY
In stock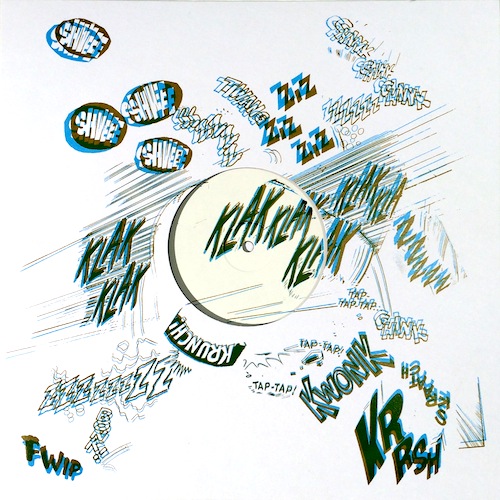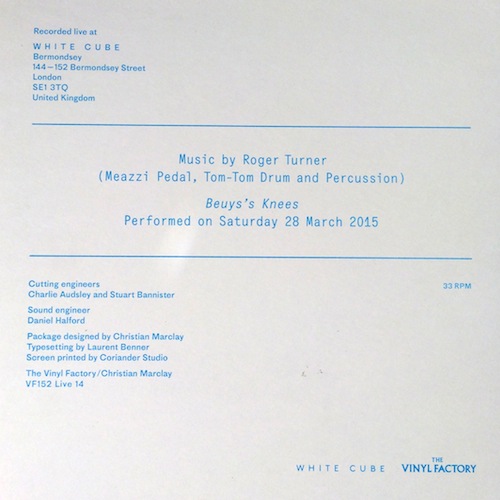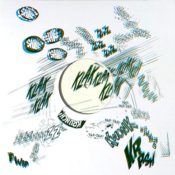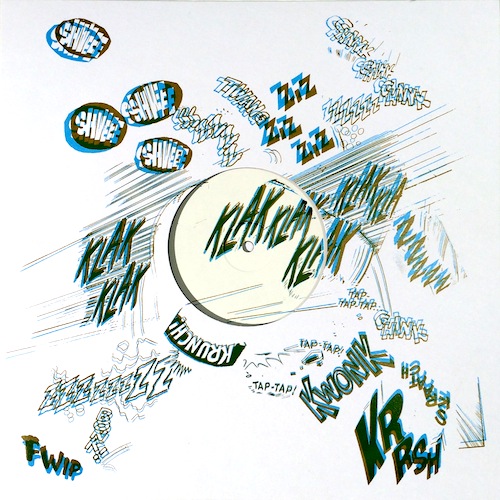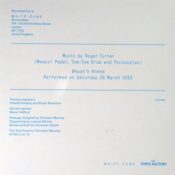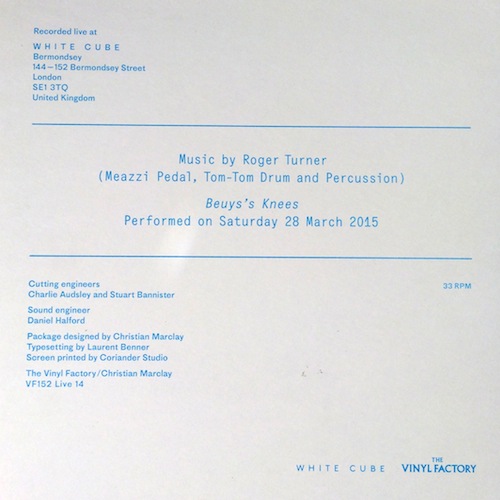 * Live performance from Roger Turner
* Recorded live at White Cube on Saturday 28 March, 2015.
* Sleeve artwork by Christian Marclay
* Screen printing by Coriander Studio
* Hand pressed on The Vinyl Factory Press
* Limited edition of 500
In collaboration between Christian Marclay and the London Sinfonietta, some of the world's most renowned contemporary musicians have been invited to stage performances, including new compositions and live improvisation sessions inside the White Cube. Each performance over the course of the exhibition will be recorded, pressed and screen-printed live inside the gallery. This performance is from Roger Turner.
Roger Turner has been working as an improvising drummer and percussionist since the early 1970s. As a central figure in the European drumming scene, he has helped define the vocabulary of his instrument. Solo work, collaborations with experimental rock musicians and with dance, film and visual artists as well as numerous jazz-based ensembles have all contributed to this.
Turner has collaborated with many of the leading European and International musicians from Annette Peacock to Phil Minton, Cecil Taylor to Keith Rowe, Charles Gayle to Lol Coxhill, Philipp Wachsmann to Otomo Yoshihide, playing in duos and ensemble formations around the world.
Performances take place each Saturday and Sunday of the show. Following live pressing on the VF Press by The Vinyl Factory and live screen-printing by Coriander each Thursday and Friday.
Tracklist:
A1: Beuys's Knees
Christian Marclay
28 January – 12 April 2015
White Cube, 144-152 Bermondsey Street, London, SE1 3TQ.