RICHARD MOSSE & BEN FROST
The Enclave – Limited Edition
THE VINYL FACTORY
SOLD OUT
Out of stock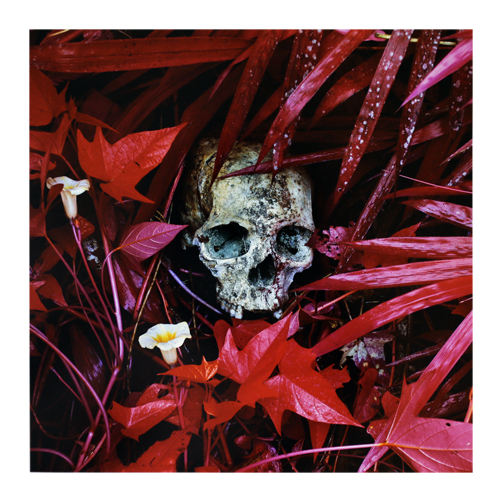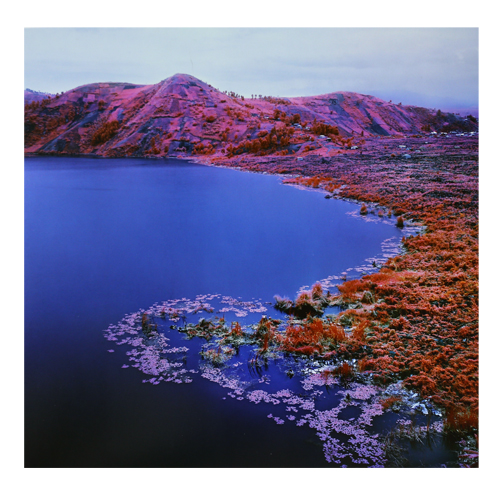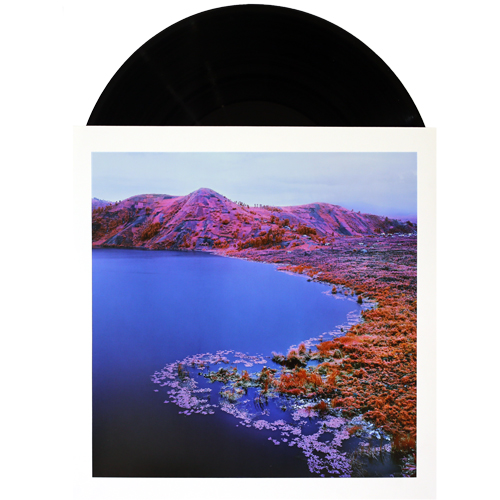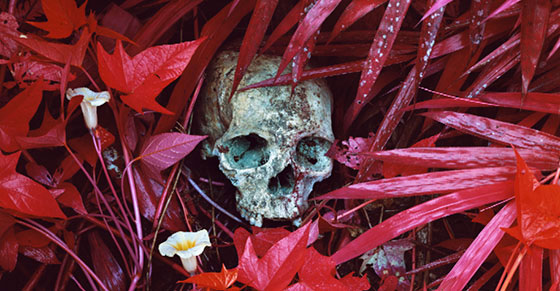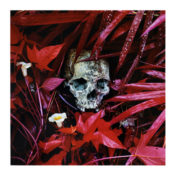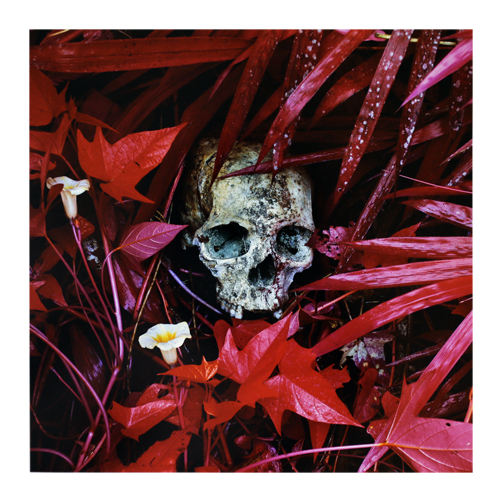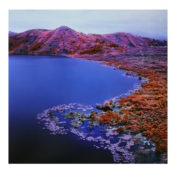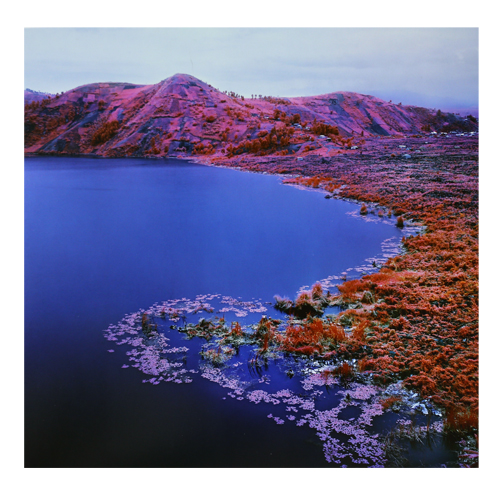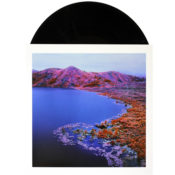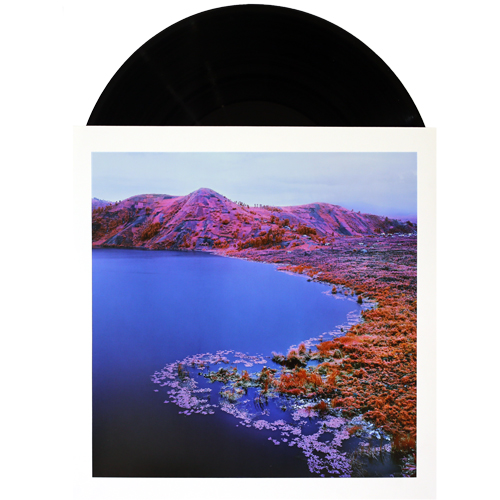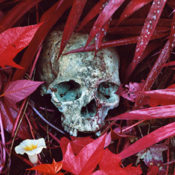 * Outer and inner sleeve photography by Richard Mosse from The Enclave, printed by Trifolio Fine Art in Verona, Italy
* Two extended 15-minute compositions created by Ben Frost especially for this format, based on his original multi-channel score and sound design for The Enclave
* Pressed on 180-gram heavyweight white vinyl.-
* Mastered at Calyx, Berlin.
* Pressed on the EMI 1400 at Hayes, Middlesex.
* Hand signed and numbered by Richard Mosse.
* Limited edition of 100.
The Enclave is the culmination of Mosse's work in eastern Democratic Republic of Congo, a place where 5.4 million people have died of war-related causes since 1998, yet which often loses visibility and receives little coverage in the mainstream media. Mosse brings to this overlooked humanitarian disaster a discontinued military reconnaissance film. This special film was originally developed to reveal enemy camouflage by registering an invisible spectrum of infrared light and rendering the green landscape in vivid hues of lavender, crimson, and hot pink. "Beauty," Mosse believes, "is the main line to make people feel something. It is the sharpest tool in the box." His discordant psychedelic color palette surprises viewers, compelling them to take notice, while offering multiple layers of signification.
For his London exhibition, The Enclave was expanded from six to eight double-sided screens. Installed in a large darkened chamber creating a physically immersive experience. This kaleidoscopic, disorienting installation is intended to formally parallel the conflict in eastern Congo, which is multifaceted, intangible, unknowable, and carried down mud paths by rumor and fear. Rebels indicted for human rights violations face off with Mosse's lens as he tries to undermine their arrogant machismo through a camp portrayal, shimmering in a field of flushed pink. A traditional photo-reportage approach to African war and its gritty black and white realism is overturned with surreal distortion, a kind of magical realism that pushes the viewer to a threshold with dreams and nightmares – a place in consonance with the absurd, disjointed, dreamlike experience of war itself, which Mosse and his team experienced firsthand in order to make this piece.
"Among the best pieces of video art I've seen, The Enclave at once exhilerates and devastates" – The Evening Standard
"With its gut-wrenching soundtrack, Mosse's eight-sided projection is a masterpiece" – Time Out
"Richard Mosse's installation combines straight reportage with an unworldly technical process. The end result is powerful – the imagery lends an aura of the spectacular and unreal." – Wallpaper
The Vinyl Factory is pleased to release a special limited vinyl edition of The Enclave, by Ben Frost and Richard Mosse.
This limited edition consists of two mesmerizing 15-minute compositions created by Frost especially for this format, based on his original multi-channel score and sound design for the audio visual installation, The Enclave (winner of the 2014 Deutsche Börse Prize).
During his collaboration with Richard Mosse, Frost travelled deep beyond the frontlines of war-torn Eastern Congo to produce this score. Mosse says: "My collaboration with Ben Frost has been a leap of faith, for both of us. We have worked our genres against the grain in an attempt to embrace the inadequacy of our tools, and ourselves essentially, to communicate eastern Congo's humanitarian disaster. Through accepting that failure, and allowing our work to fall in on itself – to collapse, distort, and tear itself apart – we have at least been true to ourselves. Along with the cinematographer Trevor Tweeten, I feel the three of us have begun a journey which transcends our specific craftsmanship and is greater than the sum of its parts. This is the result of implicit trust, intuition, friendship, and love."
THIS EDITION HAS NOW SOLD OUT.
RICHARD MOSSE:
Richard Mosse was born in 1980 in Ireland and is based in New York. He earned a Postgraduate Diploma in Fine Art from Goldsmiths, London in 2005 and an MFA in Photography from Yale School of Art in 2008. He currently has a solo exhibition at the Royal Hibernian Academy in Dublin, Ireland, which will travel to Ormston House Gallery, Limerick City, Ireland, and has upcoming solo exhibitions at FOAM, Amsterdam, the Netherlands; the University of New South Wales, Sydney, Australia; Fotomuseum, Antwerp, Belgium; Centro Atlántico de Arte Moderno, Canary Islands, Spain; the Vinyl Factory, London, England; and DHC/Art, Montreal, Canada. Forthcoming group shows include The Sensory War 1914–2014, Manchester Art Gallery, England; Landscape, Museo di Arte Moderna e Contemporanea di Trento, Italy; and Counter Intelligence, Justina M. Barnicke Gallery, University of Toronto, Canada; Contingency Plans, Shanghai Study Center, China.
Mosse has been nominated for the prestigious Deutsche Boerse Prize and will be included in an exhibition of the short listed artists at the Photographer's Gallery, London, England in April, 2014, which will travel to Deutsche Boerse Headquarters, Frankfurt, Germany later that year. Mosse is a recipient of Yale's Poynter Fellowship in Journalism (2014), the B3 Award at the Frankfurt Biennale (2013), an ECAS Commission (2013), the Guggenheim Fellowship (2011), and a Leonore Annenberg Fellowship (2008-2010).
BEN FROST:
Born in 1980 in Melbourne, Australia, Ben Frost relocated to Reykjavík Iceland in 2005 and working together with close friends Valgeir Sigurðsson and Nico Muhly, formed the Bedroom Community record label/collective. His albums, including Steel Wound (2003), Theory of Machines (2007) and BY THE THROAT (2009) and A U R O R A (2014) fuse intensely structured sound art with militant post-classical electronic music, shape-shifting physical power with immersive melody, concentrated minimalism with fierce, rupturing metal.
In 2010 he was chosen by Brian Eno as part of the Rolex Mentor and Protegé program for a year of collaboration, one of the outcomes of which was Sólaris; a re-scoring of the Tarkovsky classic for Poland's Sinfonietta Cracovia. Eno and Frost continue to work together on a range of projects.
Frost regularly works with other musicians and artists; in the production of studio albums such as Tim Hecker's Ravedeath 1972 and Virgins, SWANS The Seer, Colin Stetson's New History Warfare, and on various Bedroom Community releases. On the stage Frost has produced scores for Choreographers including Wayne McGregor/Random Dance, Akram Khan, and german Director Falk Richter. In film, he composed the score for the Palme d ́Or nominated Sleeping Beauty by Julia Leigh, and Djúpið by Icelandic Director Baltasar Kormákur (with Daníel Bjarnason, for which the pair won the Icelandic film award for best score in 2013). And in the visual arts, where, with artist Richard Mosse, Frost travelled deep beyond the frontlines of war-torn Eastern Congo to produce The Enclave; a multi-channel video and sound installation that premiered at the Venice Biennale in 2013.
2013 also marked the première of Frost's first Opera, based on Iain Bank´s infamous 1984 novel The Wasp Factory. The project also marked his debut as a Director.
These various collaborations and alliances underline Frost's continuing fascination with finding ways of juxtaposing music, rhythm, technology, the body, performance, text, art -beauty and violence- combining and coalescing the roles and procedures of various artistic disciplines in one place.