MAELSTROM & SPECIALIVERY
RAAR002
RAAR / THE VINYL FACTORY
In stock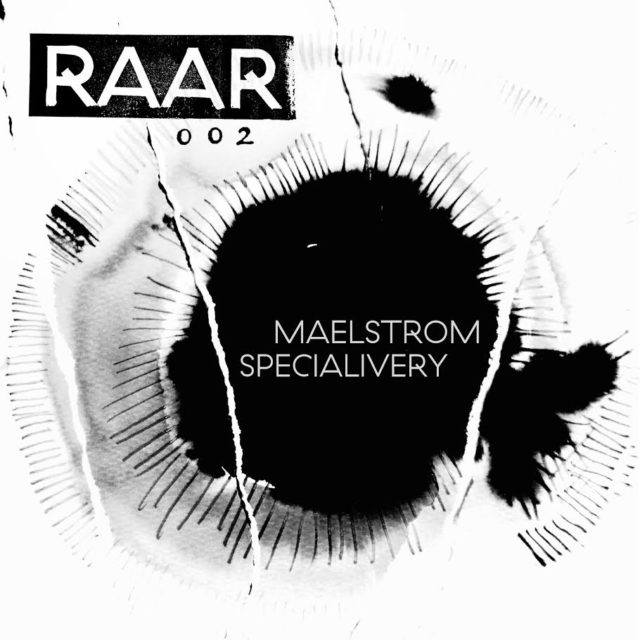 On its sophomore release, RAAR's bold mission of unbridled techno with a punk-rock ethos is continued in tracks from label co-founder Maelstrom and newest family member, Specialivery.
'Opium Wars' sets a seething tone, deftly holding a line of tension as machines moan and shriek. Focused yet dissonant, the discomfort continues to build without resolution, playing the edge but never grasping hold . 'Diameter of Recess' starts under the skin in Maelstrom's typified controlled chaos. As it grows, the track becomes both an aching roar and a needle-sharp, frenzied insistence; a feral yearning and a frustrated surrender.
Swiss Italian Carlo Bernasconi is a man of many aliases, the most ferocious of which is Specialivery. Having eagerly taken up the challenge to 'push further' than the original demos sent, 'Dust Detector Subsystem' is a demonstration of this, cumulating in "an extremely rare, compulsive mental movement" presented in both teeth-bared, club-optimized and more pensive beatless versions.
It is with great pride and pleasure that we present the evolution of RAAR. It is our greatest hope that this work inspires and liberates its listeners.
Released on 12″ via The Vinyl Factory and free digital download + bonus materials via RAAR.fr

Vinyl Tracklist:
A1. Maelstrom – Opium Wars
A2. Maelstrom – Diameter Of Recess
B1. Specialivery – Dust Detector Subsystem
B2. Specialivery – Dust Detector Subsystem (Beatless Mix)