United Visual Artists
Other Spaces
The Store X
In stock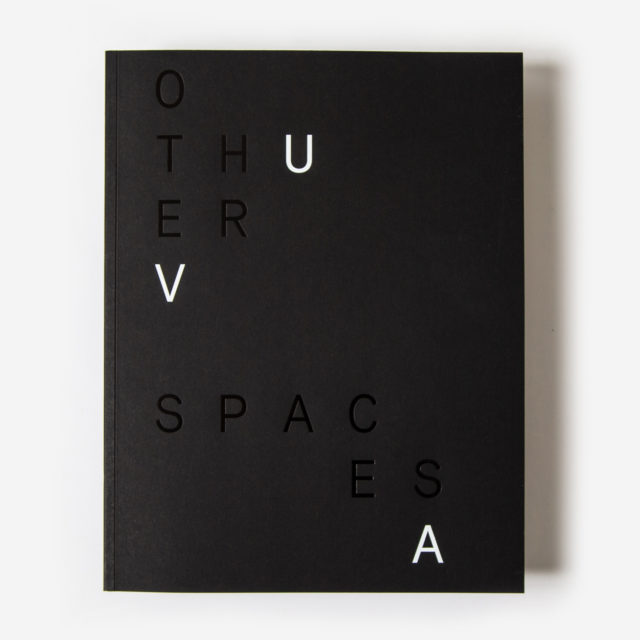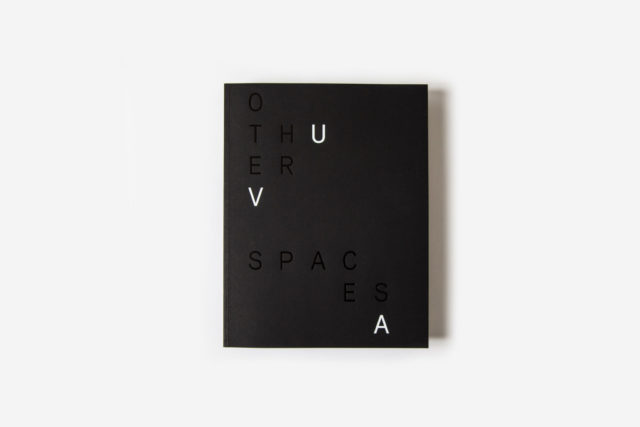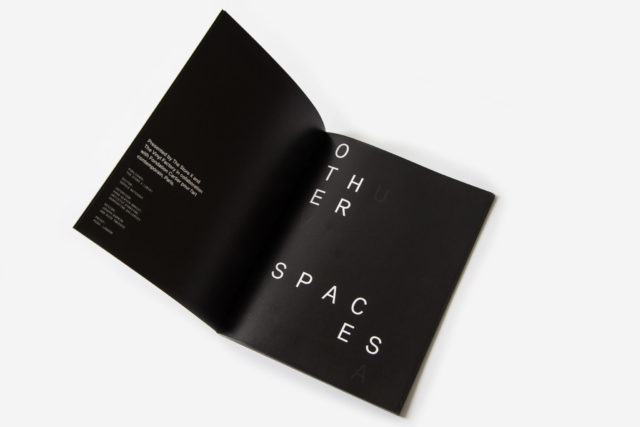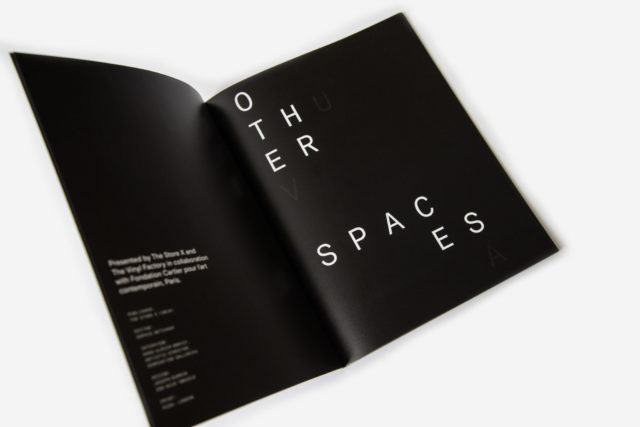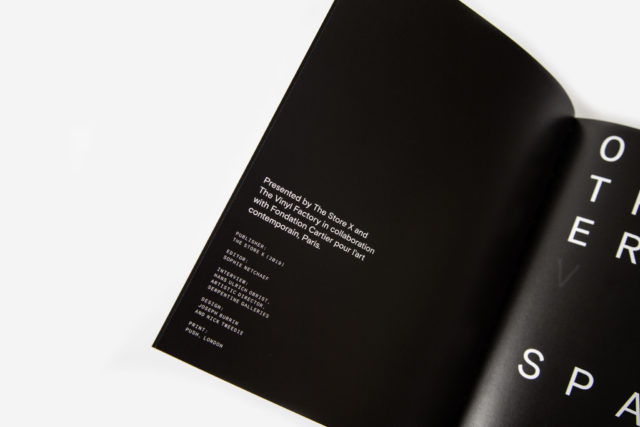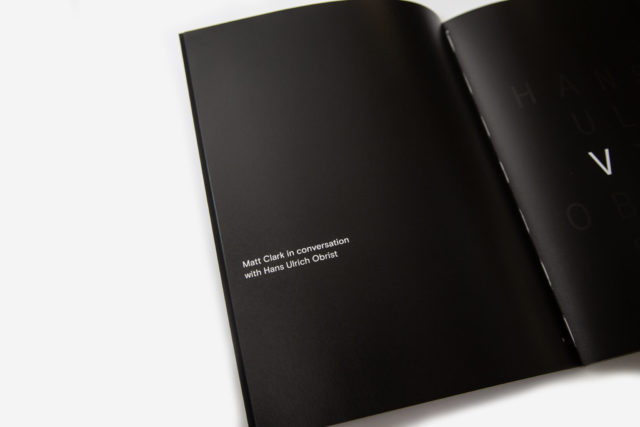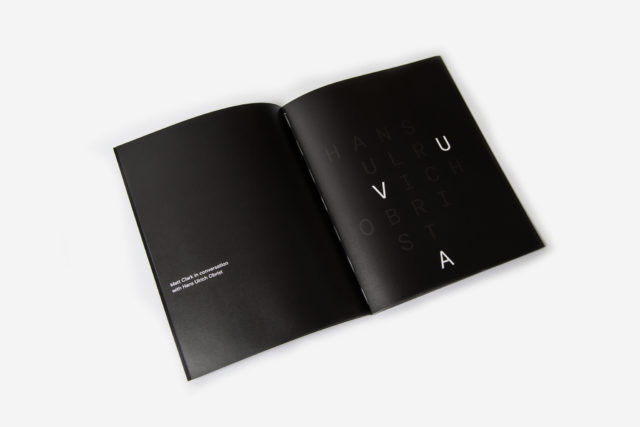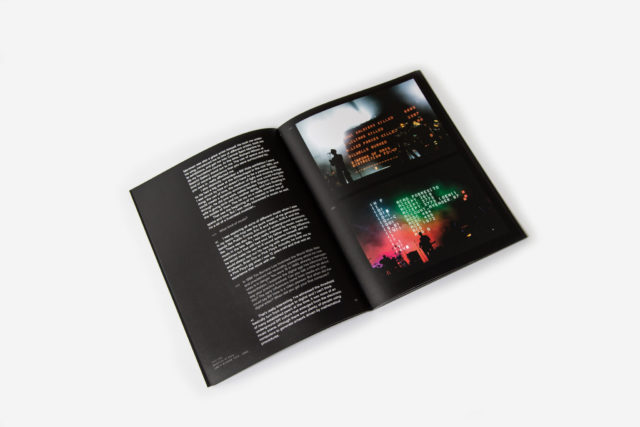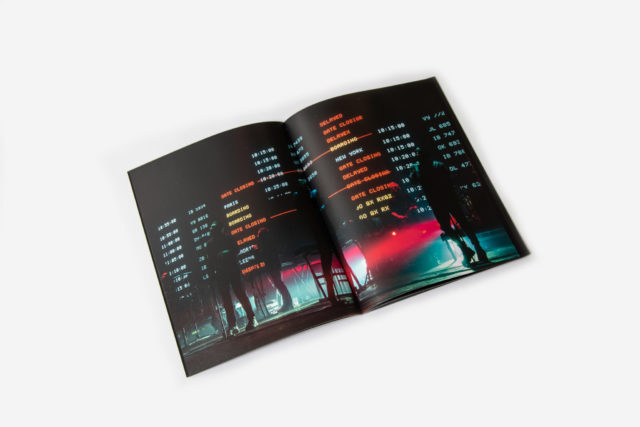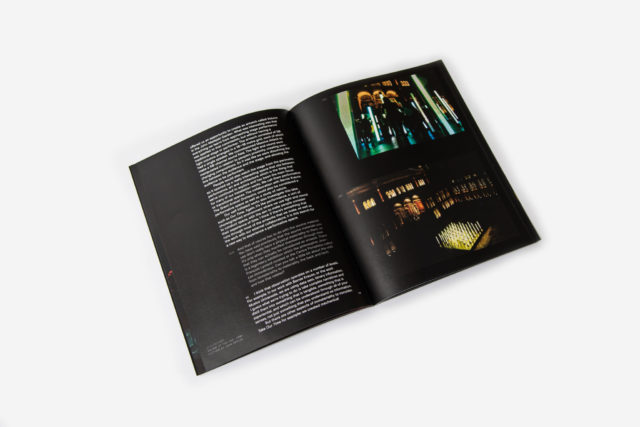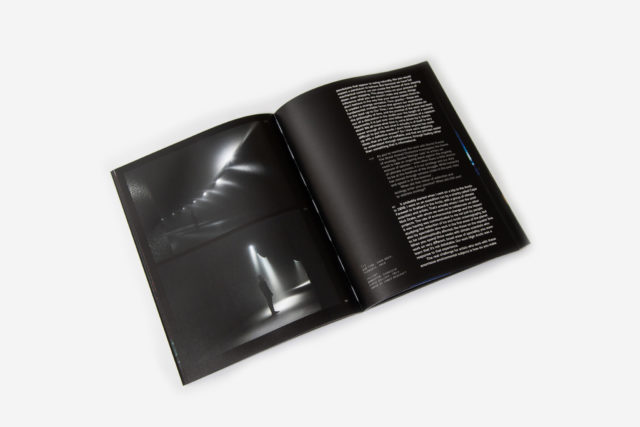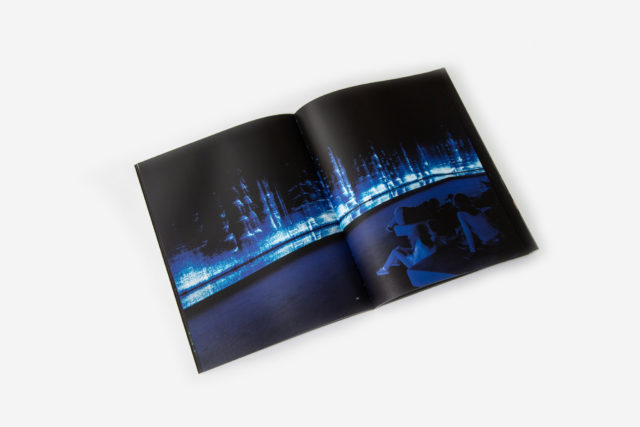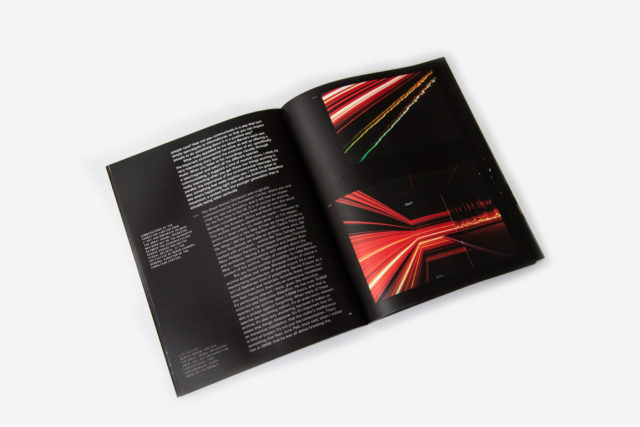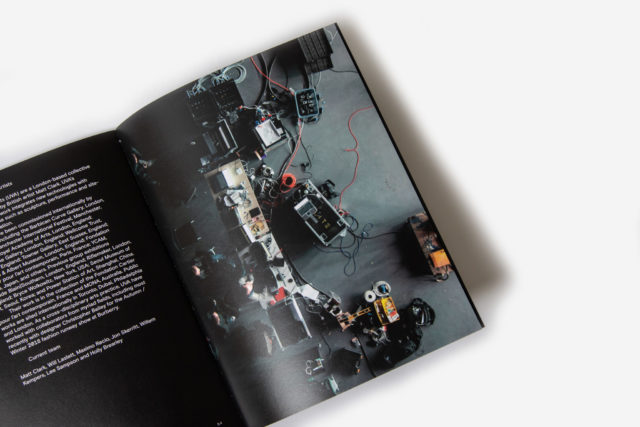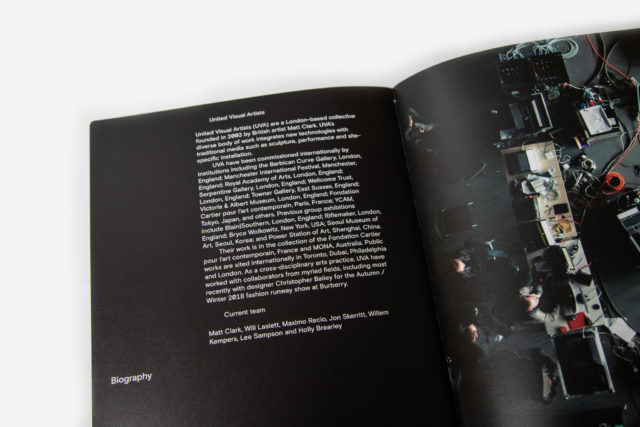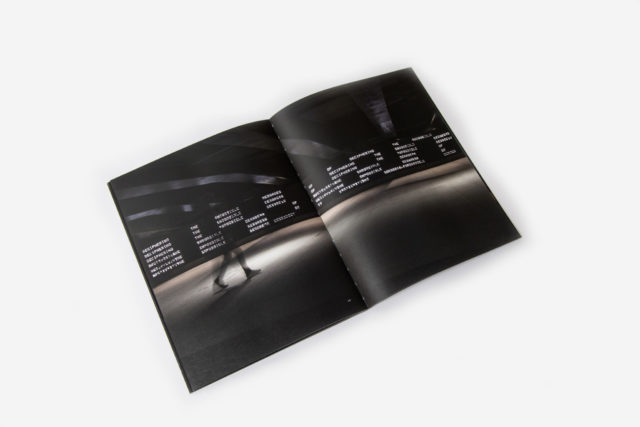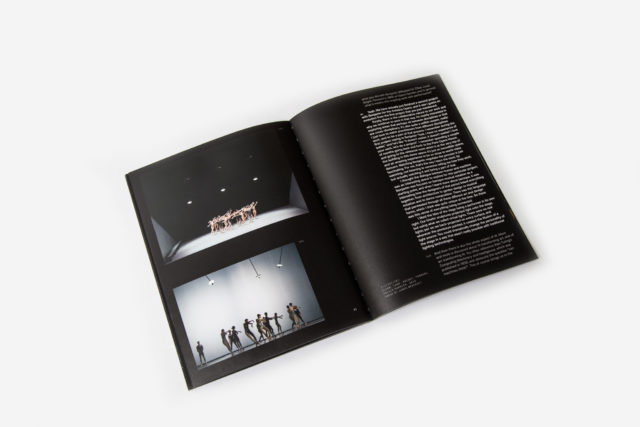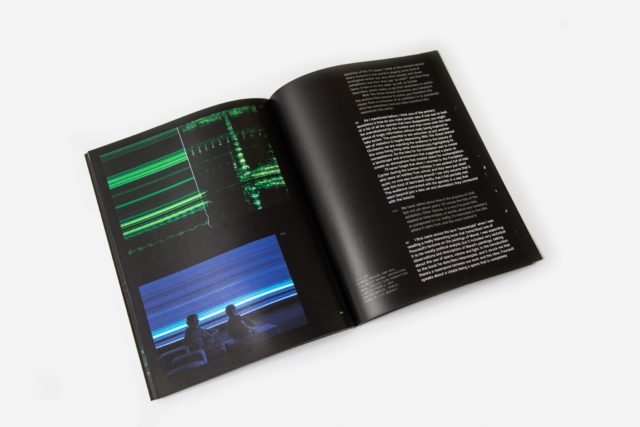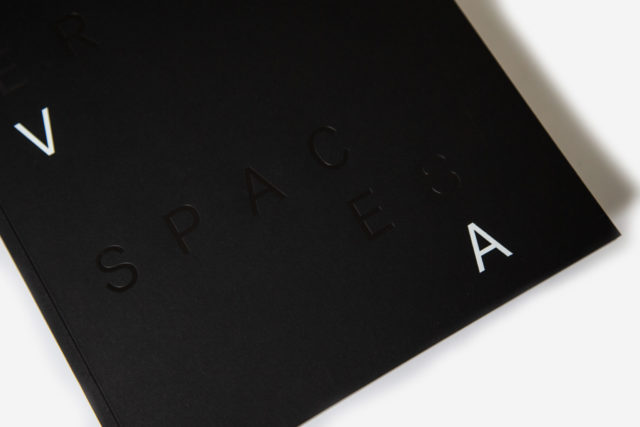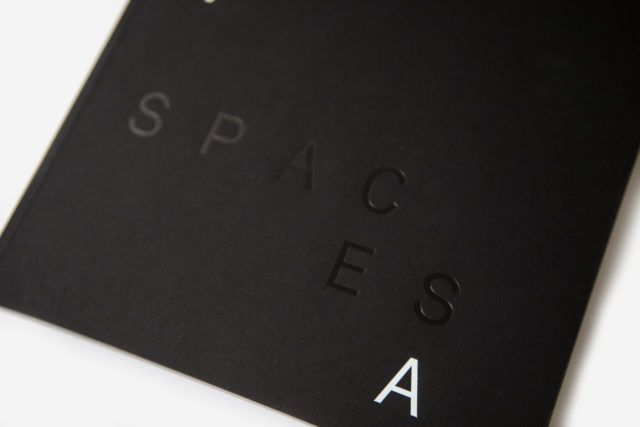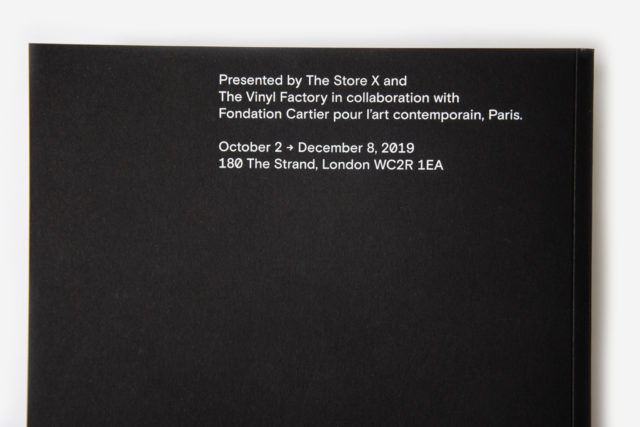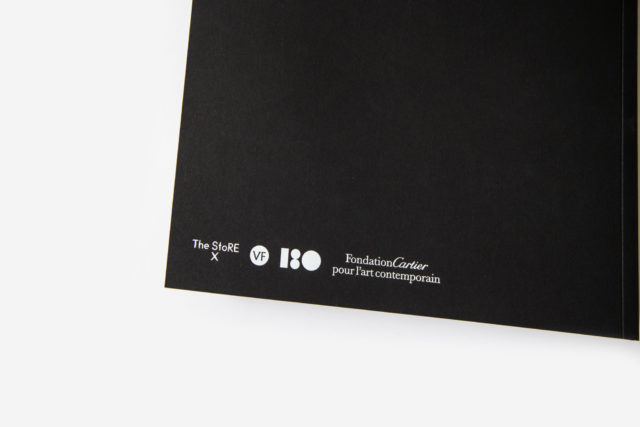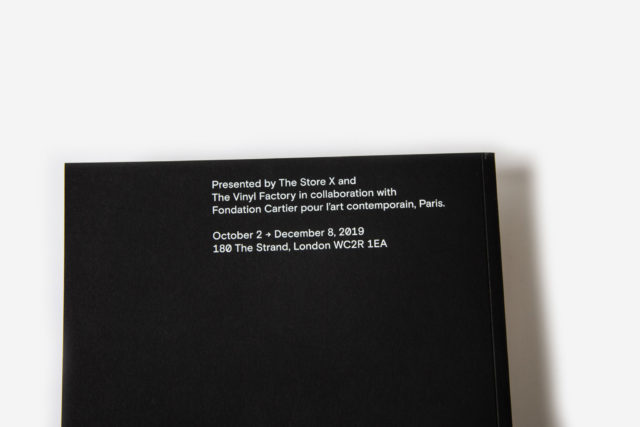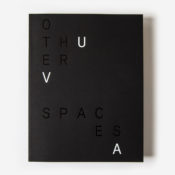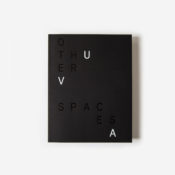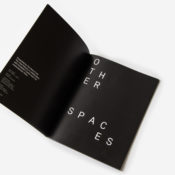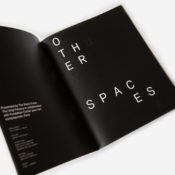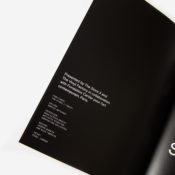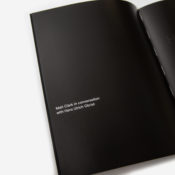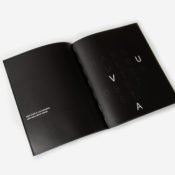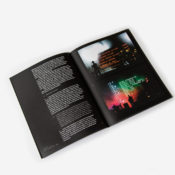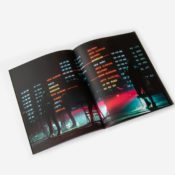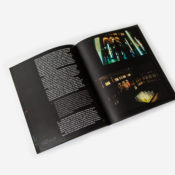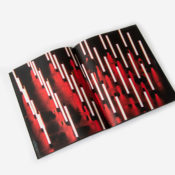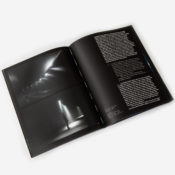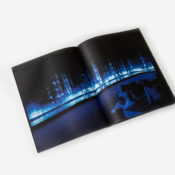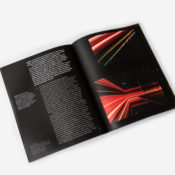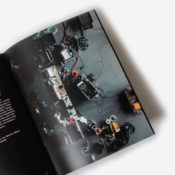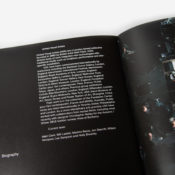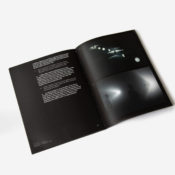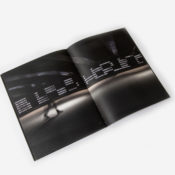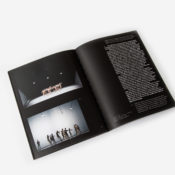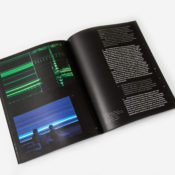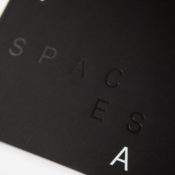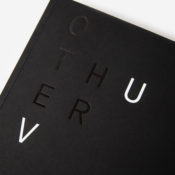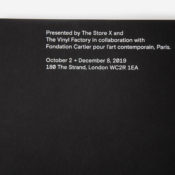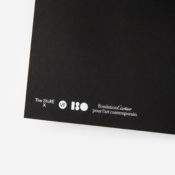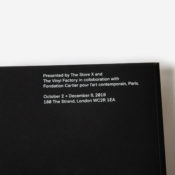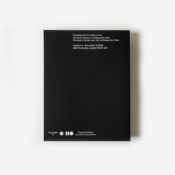 * 52-page publication showcasing the practice of UVA
* Featuring extended interview with Matt Clark by Hans Ulrich Obrist
* Installation photography of UVA collaborations with Massive Attack, Benjamin Millepied, Bernie Krause and Mira Calix
* Published to accompany the exhibition UVA – OTHER SPACES presented by The Store X and The Vinyl Factory at 180 The Strand, London, 2019
* Designed by Joe Burrin
* Printed by PUSH
* 270 x 210mm portrait
* Foil block gloss matt cover, printed on Sirio Ultra Black 115gsm
* Text pages printed on Arctic Volume White 115gsm
* Limited to 2,000
A major immersive exhibition by London-based practice United Visual Artists (UVA) was presented by The Store X The Vinyl Factory in collaboration with the Fondation Cartier at 180 The Strand from 2 October to 8 December 2019.
Founded in 2003 by British artist Matt Clark, UVA is known for its bold site-specific installations and collabora- tive practice, combining experimental new technologies and processes with traditional media. Taking its title from the writings of philosopher Michael Foucault and referring to worlds that are transitory or juxtaposed to our reality, OTHER SPACES contains works that are both architecturally and conceptually interruptive. This exhibition will feature new and adapted work from across UVA's 15-year career, which has spanned the fields of science, music, archi- tecture and performance, and will be presented at 180 The Strand from 2 October until 8 December 2019.
The exhibition features a site-specific iteration of Our Time, commissioned by The Store X The Vinyl Factory for OTHER SPACES. An evolution of UVA's hugely popular 2013 commission for the Barbican, Momentum, this atmospheric installation with newly produced music by Mira Calix will see visitors walk below the kinetic sculptures as they swing in and out of phase, projecting light and sound to manipulate the viewers experience of time.
Making its UK premiere will be The Great Animal Orchestra – a mesmerising soundscape of animal sounds recorded in natural habitats around the world by American musician and bio-acoustician Bernie Krause. This immersive installation was commissioned by the Fondation Cartier on the occasion of the eponymous exhibition presented in Paris in 2016. Over the course of nearly fifty years, Krause has studied the secret and complex world of animal sounds, collecting over 5,000 hours of audio-recording of over 15,000 species in the heart of nature. The analysis of the graphic representation of these soundscapes via spectrograms reveals that the sounds of the animal world are as carefully orchestrated as the most complex musical scores. Yet Krause's soundscape also reveals that The Great Animal Orchestra, increasingly threatened by human activities, now risks being reduced to total and utter silence. UVA have imagined a visual translation of Krause's soundscape, featuring colourful abstract spectrogram landscapes evocative of the environments where the wildlife recordings were made.
In the installation Vanishing Point, beams of white light were projected into space from an invisible vanishing point, creating different shapes and divisions within the room and playing with the audience's sense of perspective. Inspired by Renaissance perspective drawings by Leon Battista Alberti, Leonardo Da Vinci and Albrecht Dürer, this immersive laser installation employs perspective as a tool to reshape and redefine a space.