NOZINJA FEAT. MUMDANCE & MICACHU & TIRZAH
Thinking Of You/I Won't Rush You
THE VINYL FACTORY / STATION TO STATION
In stock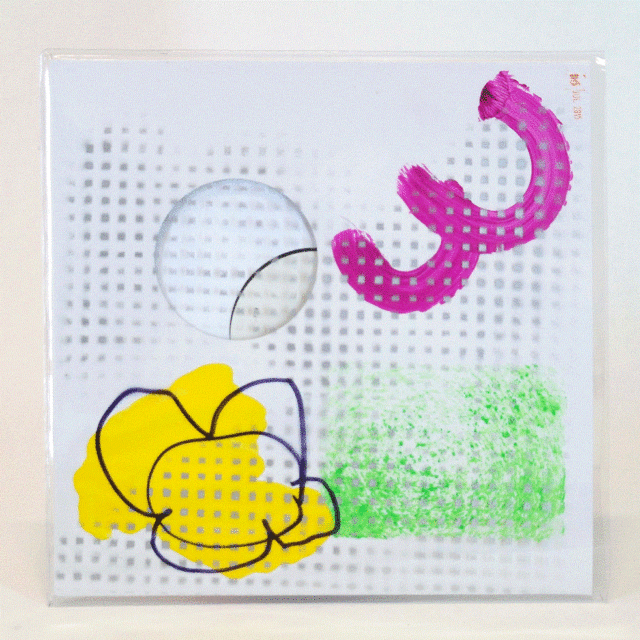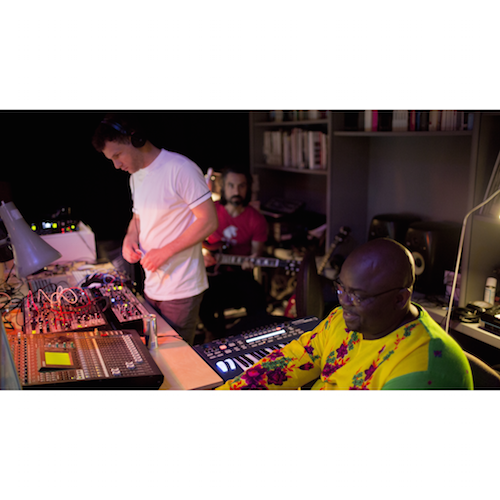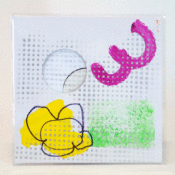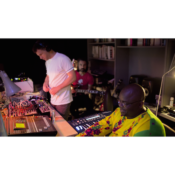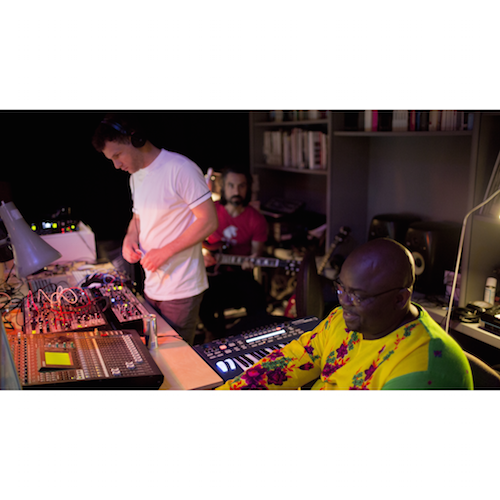 * Recorded live as part of Doug Aitken's 'Station to Station'
* Manufactured on The Vinyl Factory Press
* Hand-crafted, mixed media artwork by Åbäke, Emma Berit Smit, Vincent Humeau, Alex Lunn, Jonas Meier, Mae Ruecki Noel, Luna Suzuki Ståhl and Kia Tasbihgou.
* Mixed media used: Spray paint, acrylic paint and marker pens on card and plastic.
* Music produced by Justin Stanley
* Limited Edition of 300
Nozinja is Richard Mthetwa, an electronic music producer based in the Limpopo province of South Africa, and the charismatic architect of the Shangaan electro sound. From its roots as the frantic heartbeat of Nozinja's rural locale, where dancers convene at weekly street parties, bouncing on their heels and shaking their bell-like xibelani skirts in the ferocious heat, Shangaan electro has become a recognised genre in its own right, a burgeoning, radicalising influence on dance music worldwide. Explosive, ecstatic and celebratory, it's the head-spinning collision of the soulful traditional song of the Shangaan people with the high-speed energy and limitless possibilities of cutting-edge music production, and it has ensnared the ears and limbs of dancers, beatmakers and DJs alike.
Micachu is the stage name of Mica Levi, a singer/songwriter/multi-instrumentalist. Levi's music, experimental pop, is a boundary-blurring mix of hip-hop-tinged beats, found sound samples, singalong melodies, rock guitar, and the odd vacuum cleaner or two. Micachu is now producing music with old school friend, Tirzah who has released some of the most intriguing dance-pop to date.
Mumdance, aka Jack Adams, a producer and DJ from Brighton, whose trademark raw, riotous rhythms – drawn from Grime, UK funky, Brazilian baile funk, Caribbean calypso, American Baltimore Gutter, Afro-beat, High life, and Latin ghetto music such as tribal guarachero – have been electrifying dancefloors worldwide over the last couple of years, providing him with a hectic DJ schedule which criss-crosses the globe from Australia, Mexico, North America, Europe & all over the UK. The Vinyl Factory has partnered American multi-media artist Doug Aitken and the Barbican to bring his acclaimed 'Station to Station: A 30 Day Happening' to the UK for a month-long, building-wide, art intervention, from Saturday 27 June – Sunday 26 July.
For the duration of the event, which features residencies, installations, live performances, workshops, screenings and more, The Vinyl Factory has created The Vinyl Factory Recording Studio to provide a space for musicians and artists to experiment and improvise and has installed The Vinyl Factory Press on-site to manufacture these recordings into vinyl editions.
Nozinja, Micachu, Mumdance & Tirzah recorded this record in The Vinyl Factory Recording Studio as part of Station To Station. Pressed on-site at the Barbican Centre for Station to Station July 2015.
Tracklist:
A. Thinking Of You
B. I Won't Rush You