NICOLAS COLLINS
LIVE AT WHITE CUBE
THE VINYL FACTORY
In stock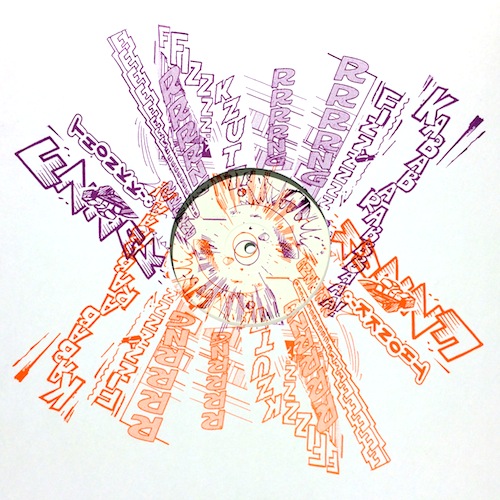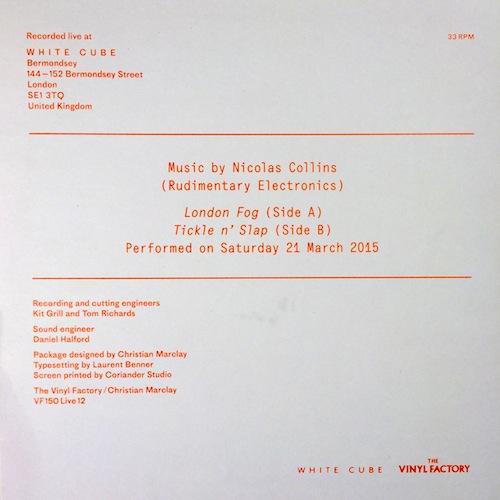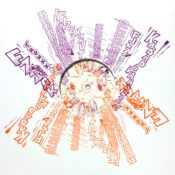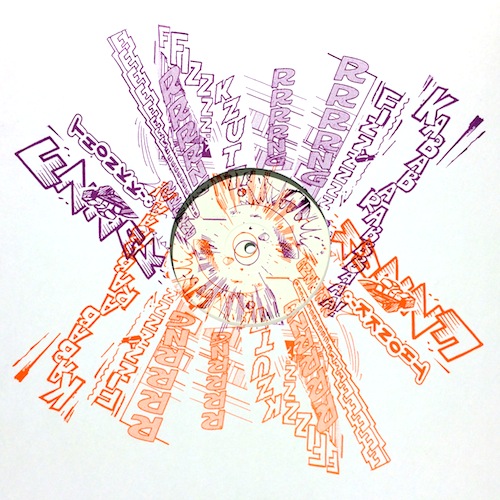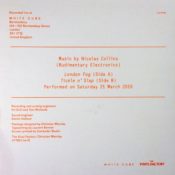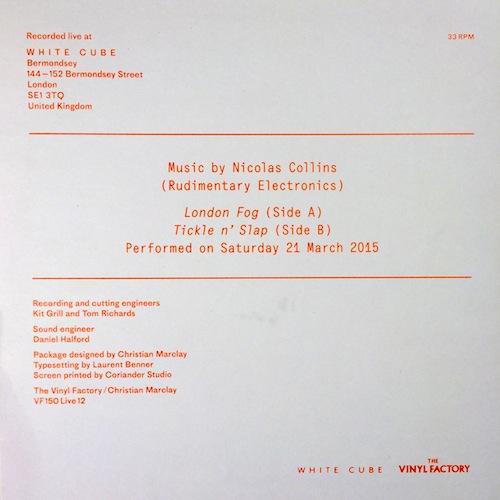 * Live performance from Nicolas Collins
* Recorded live at White Cube on Saturday 21st March, 2015.
* Sleeve artwork by Christian Marclay
* Screen printing by Coriander Studio
* Hand pressed on The Vinyl Factory Press
* Limited edition of 500
In collaboration between Christian Marclay and the London Sinfonietta, some of the world's most renowned contemporary musicians have been invited to stage performances, including new compositions and live improvisation sessions inside the White Cube. Each performance over the course of the exhibition has been recorded, pressed and screen-printed live inside the gallery.
Biography:
Born and raised in New York City, Nicolas Collins lived in Amsterdam and Berlin in the 1990s before joining the Department of Sound at the School of the Art Institute of Chicago. As well as being an early adopter of micro computers for live performance, Collins also uses electronic circuitry, conventional acoustic instruments and hybrid electro acoustic instruments.
Collins is the editor in chief of the 'Leonardo Music Journal' as well as the author of 'Handmade Electronic Music, The Art of Hardware Hacking', published by Routledge, which has influenced emerging electronic music worldwide. Collins has played at both the legendary CBGB as well as the Concertgebouw.
Tracklist:
A: London Fog
B: Tickle n' Slap
Exhibition Details:
Christian Marclay
28 January – 12 April 2015
White Cube, 144-152 Bermondsey Street, London, SE1 3TQ.