THESE NEW PURITIANS
EXPANDED (LIVE AT THE BARBICAN)
THE VINYL FACTORY / INFECTIOUS MUSIC
In stock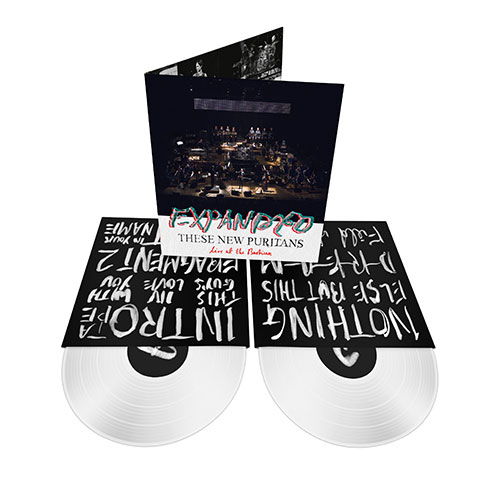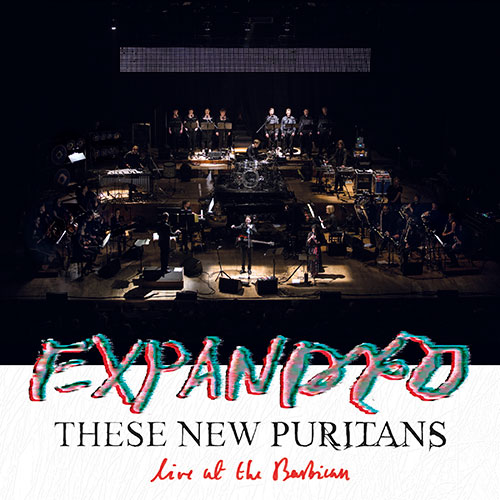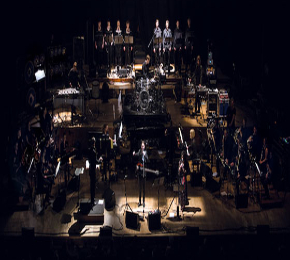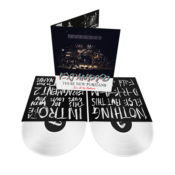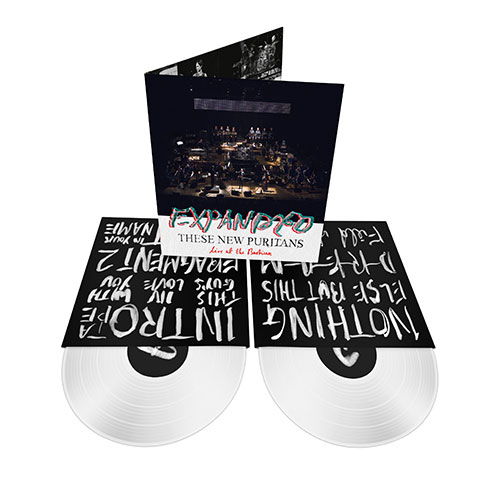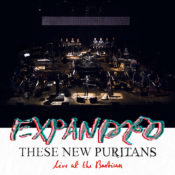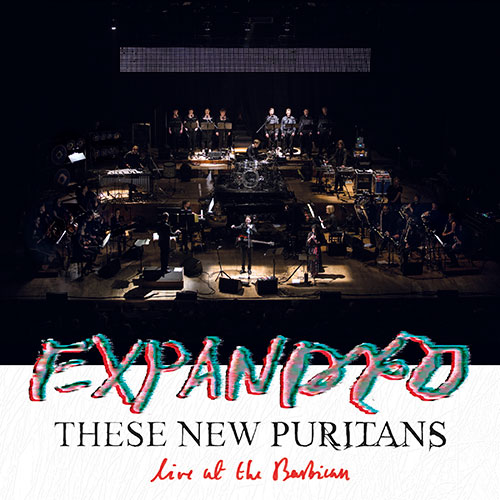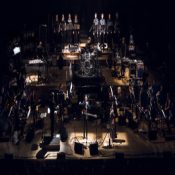 * 13-track live recording of the band's acclaimed Barbican show
* Includes Field of Reeds, alongside old and brand new works
* Pressed on two 180gram heavyweight clear vinyl records
* Mastered for vinyl; manufactured on the EMI 1400
* Housed in a bespoke gatefold sleeve & two printed inner sleeves
* includes digital download of the complete album
* Limited edition of 2000 copies worldwide
These New Puritans are a band from Essex, England, comprising of twin brothers Jack and George Barnett, their friend Thomas Hein and the many different collaborators who are drawn into their orbit. Their music is widely lauded as amongst the most original and progressive in the world, having released three unique and critically acclaimed albums that highlight their uncompromising musical vision.
"Every part unites perfectly: brought to life, the sounds and songs reveal themselves as vibrant, warm and expansive"
– The Guardian (4/5)
These New Puritans announce the release of EXPANDED (Live at the Barbican), a document of the band's stunning performance at the Barbican, London in April this year. The album will be available as a limited edition double vinyl via The Vinyl Factory, and in CD and digital formats via Infectious Music, released on 20 October.
EXPANDED (Live at the Barbican) is These New Puritans' critically acclaimed 2013 album Field of Reeds played in its entirety, alongside old and brand new works, worked and re-worked. The band's Jack Barnett has described EXPANDED as being as definitive as the studio album.
The performance features a new live version of the band – headed by Jack and George Barnett, and Thomas Hein – and featuring an expanded ensemble of brass, strings and percussion, alongside Portuguese singer Elisa Rodrigues and Synergy Vocals (Steve Reich, London Sinfonietta). The orchestral arrangements were written by Jack, and conducted by Edwin Outwater.
These New Puritans will perform TNP EXPANDED for the final time this year, featuring stargaze and conductor André de Ridder, at The Rest Is Noise Festival, Muziekgebouw, Amsterdam on 19 September. Support comes from Fennesz, Emptyset, Holly Herndon & Kassem Mosse.
Vinyl tracklist: 
Side A
1. Intro Tape
2. The Way I Do
3. Fragment Two
4. The Light In Your Name
Side B
5.Island Song
6. Spiral
7. Organ Eternal
Side C
8. Nothing Else But This
9. Dream
10. Field Of Reeds
Side D
11. Three Thousand
12. We Want War
13. Spitting Stars