MICA LEVI & LONDON SINFONIETTA
LIVE AT WHITE CUBE
The Vinyl Factory
In stock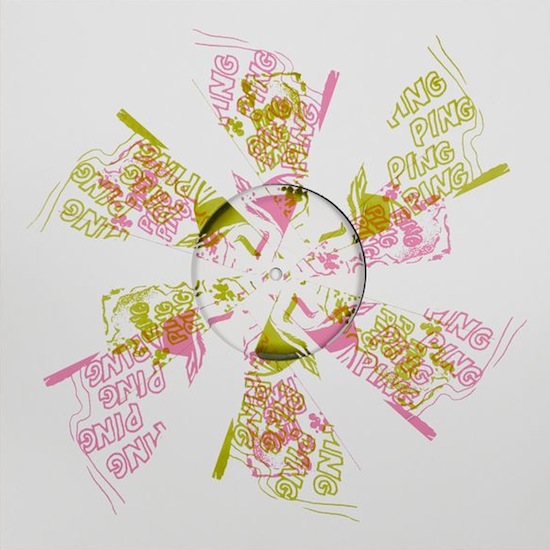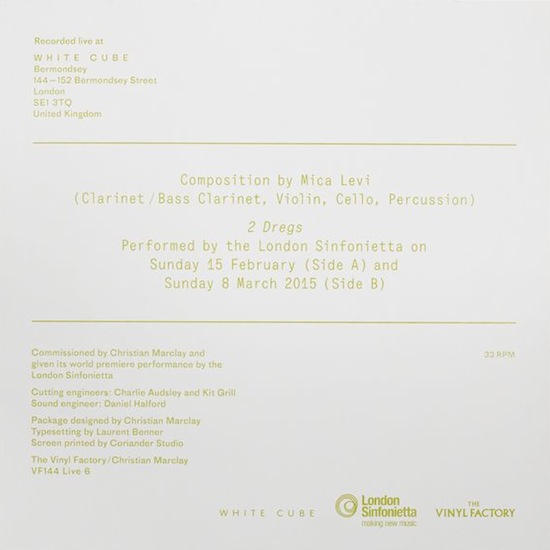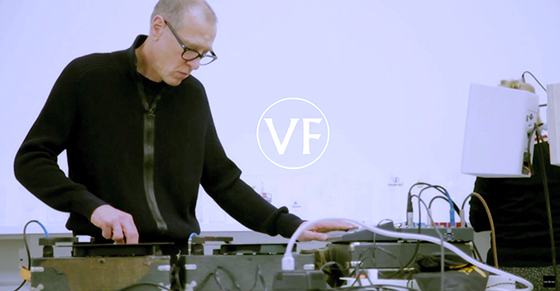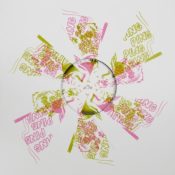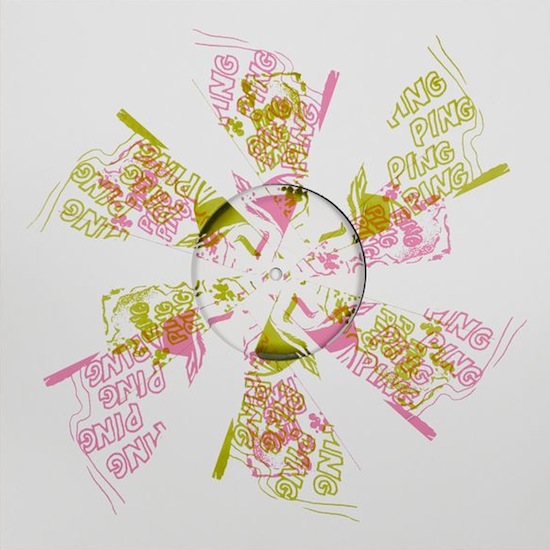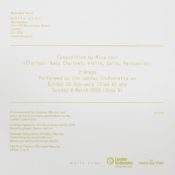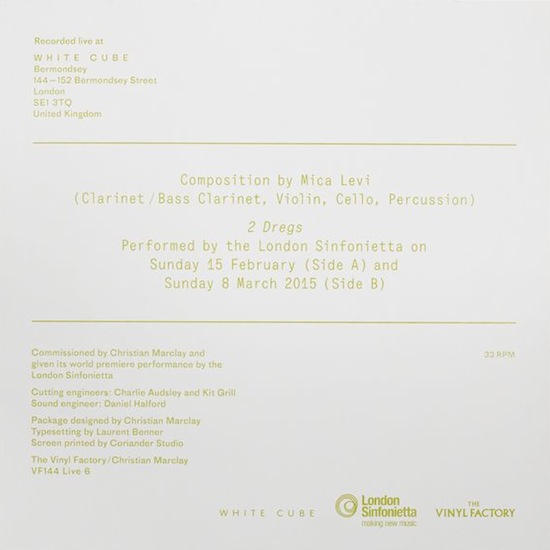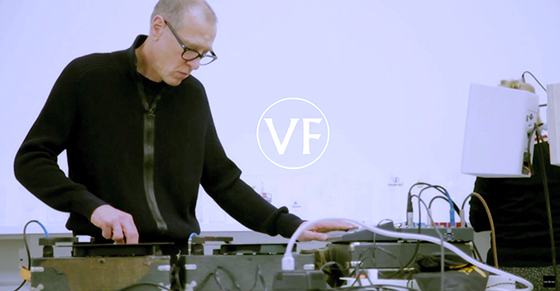 * Live performances from Mica Levi and the London Sinfonietta
* Recorded live at White Cube on Sunday 15th February (Side A) and Sunday 8 March 2015 (Side B)
* Sleeve artwork by Christian Marclay
* Screen printing by Coriander Studio
* Hand pressed on The Vinyl Factory Press
* Limited edition of 500
In collaboration between Christian Marclay and the London Sinfonietta, some of the world's most renowned contemporary musicians have been invited to stage performances, including new compositions and live improvisation sessions inside the White Cube. Each performance over the course of the exhibition will be recorded, pressed and screen-printed live inside the gallery. These two performances are from Mica Levi and London Sinfonietta.
Biography: Mica Levi was born in Guildford and classically trained in the viola and composition through scholarships at the Purcell School and London's Guildhall. Levi spent her spare time developing her production skills and teamed up with Raisa Khan and Marc Pell to form Micachu and The Shapes, a musical moniker that would yield the critically acclaimed 'bedroom-album' 'Jewellery' (2009).
While performing and touring Levi continued to produce, releasing the 'Kwake Bass vs. Micachu Meat Batch' mixtape (2010). She eventually combined her background in classical music with her passion for hip-hop and an interest in self-made instruments in Micachu & the Shapes' 'Chopped & Screwed' live album (2011). The performance was scored by Levi and performed with the London Sinfonietta at King's Place in 2010 and later on at the Queen Elizabeth Hall.
Levi composed the soundtrack for Jonathan Glazer's film 'Under The Skin'. It garnered critical acclaim and a number of awards, including a BAFTA nomination. The score has since been performed live at the Royal Festival Hall, London and in LA. It's influence is palpable in her most recent mixtape 'Feeling Romantic Feeling Tropical Feeling'.
The London Sinfonietta's mission is to place the best contemporary classical music at the heart of today's culture; engaging and challenging the public through inspiring performances of the highest standard, and taking risks to develop new work and talent. Founded in 1968, the ensemble's commitment to new music has seen it commission over 350 works, and premiere many hundreds more.
Tracklist:
A1: 2 Dregs (Part 1)
B1: 2 Dregs (Part 2)
Exhibition Details:
Christian Marclay
28 January – 12 April 2015
White Cube, 144-152 Bermondsey Street, London, SE1 3TQ.