RYOJI IKEDA & CHRISTIAN MARCLAY
LIVE AT WHITE CUBE
THE VINYL FACTORY
In stock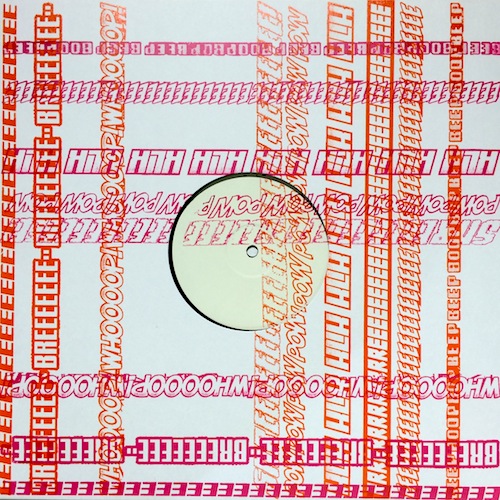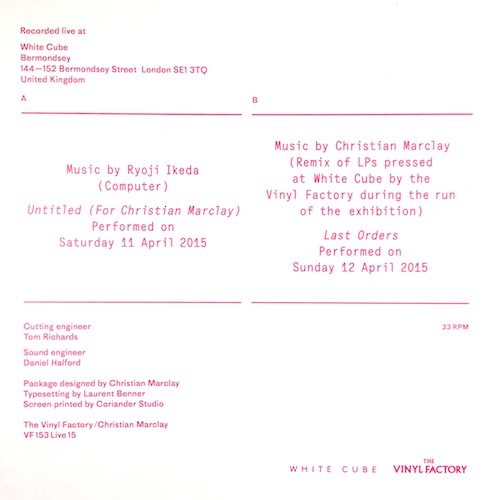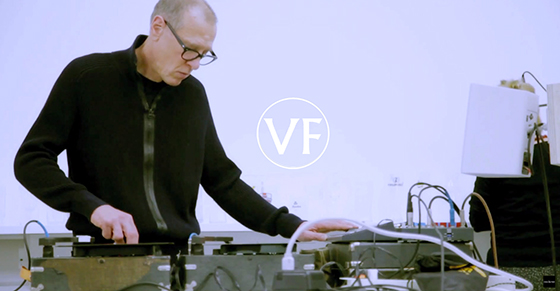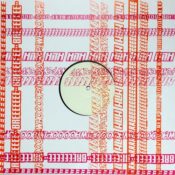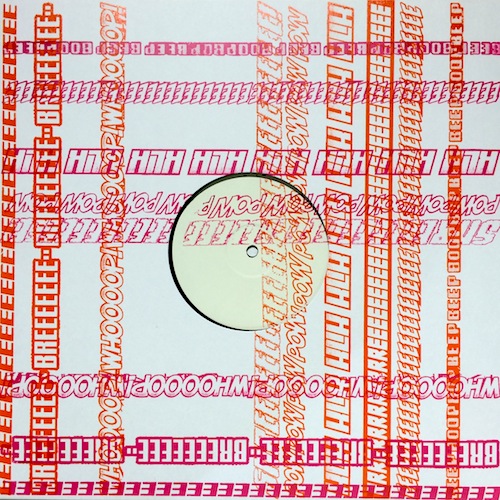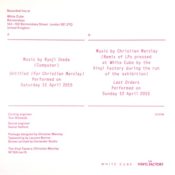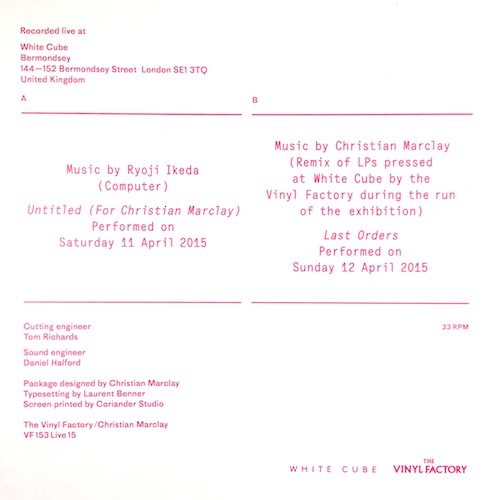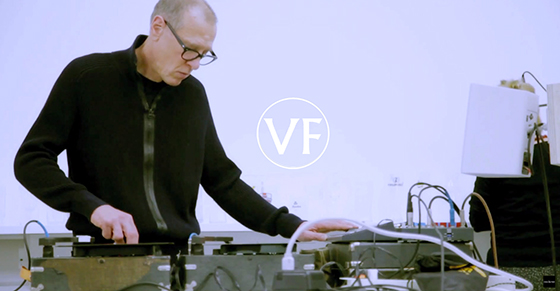 * Collaboration with Ryoji Ikeda and Christian Marclay
* Ikeda live performance recording
* Remix LP created by Marclay
* Sleeve artwork by Christian Marclay
* Screen printing by Coriander Studio
* Hand pressed on The Vinyl Factory Press
* Limited edition of 500
In collaboration between Christian Marclay and the London Sinfonietta, some of the world's most renowned contemporary musicians have been invited to stage performances, including new compositions and live improvisation sessions inside the White Cube. Each performance over the course of the exhibition has been recorded, pressed and screen-printed live inside the gallery.
Tracklist:
A1: Ryoji Ikeda, 'Untitled (for Christian Marclay)' (Live performance recorded on Saturday 11 April 2015)
B1: Christian Marclay, "Last Orders' by Christian Marclay' (Remix of all LPs pressed at White Cube during the run of the exhibition)
Exhibition Details:
Christian Marclay
28 January – 12 April 2015
White Cube, 144-152 Bermondsey Street, London, SE1 3TQ.