LAURENT ESTOPPEY
LIVE AT WHITE CUBE
THE VINYL FACTORY
LIVE AT WHITE CUBE
Live performance from Laurent Estoppey recorded at Christian Marclay's exhibition at White Cube, London, January 2015. The performance has been recorded direct to disc, screen printed and pressed live on The Vinyl Factory Press inside the gallery. With sleeve artwork by Christian Marclay. Limited to 500 copies worldwide.
In stock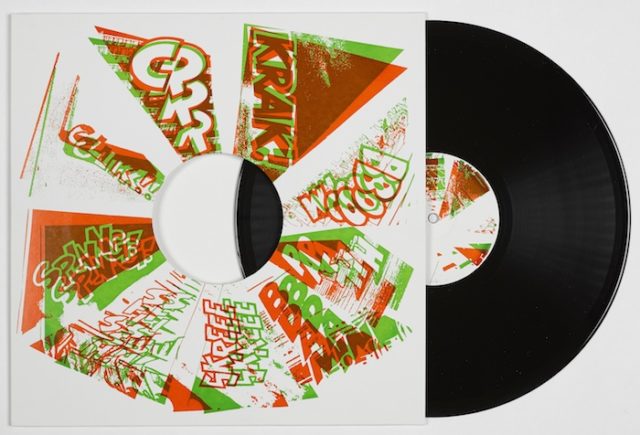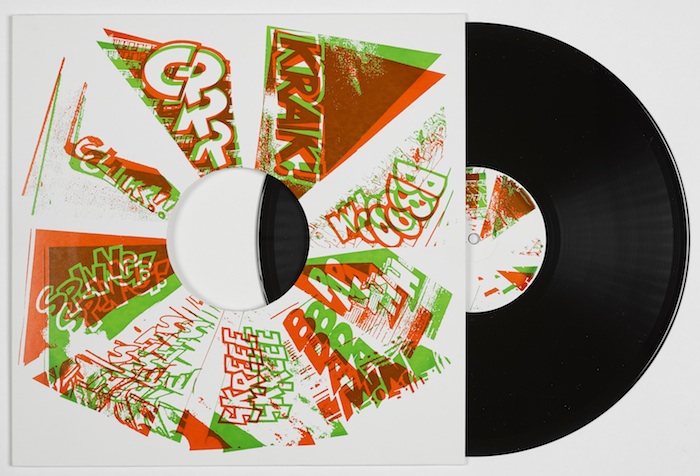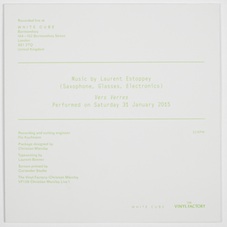 Live performance of 'Vers Verres' by Laurent Estoppey
Recorded live at White Cube on Saturday 31 January 2015
Sleeve artwork by Christian Marclay
Screen printing by Coriander Studio
Hand pressed on The Vinyl Factory Press
Limited edition of 500
In collaboration between Christian Marclay and the London Sinfonietta, some of the world's most renowned contemporary musicians have been invited to stage performances, including new compositions and live improvisation sessions inside the White Cube. Each performance over the course of the exhibition will be recorded, pressed and screen-printed live inside the gallery. The first performance by Laurent Estoppey.
Biography:
Laurent Estoppey divides his life between the United States and Switzerland. As a saxophonist, Estoppey plays in orchestras, founds many chamber music projects, performs many compositions created for him, but is also very involved in the improvised music scene. As a composer, he writes for concerts, sound installations, as well as movies (video art and documentaries). His influences come from the written musics of the 20th and 21st centuries (minimalism and spectralism, among others), the popular music of today (hip-hop, electro, rock) and increasingly the arts and contemporary movements (visual art, dance, literature…). Estoppey is the artistic director of Swiss ensemble baBel, which collaborates regularly with Christian Marclay, performing pieces such as Screen Play, The Bell & the Glass, Shuffle and Graffiti Composition in Switzerland and Italy.
Christian Marclay
28 January – 12 April 2015
White Cube, 144-152 Bermondsey Street, London, SE1 3TQ.
Additional Information
| | |
| --- | --- |
| Weight | 0.3 kg |
| Dimensions | 12 × 1 × 12 cm |
| Artist | LAURENT ESTOPPEY |
| Label | THE VINYL FACTORY |