KATE SIMKO & LONDON ELECTRONIC ORCHESTRA
Waiting Games
THE VINYL FACTORY
In stock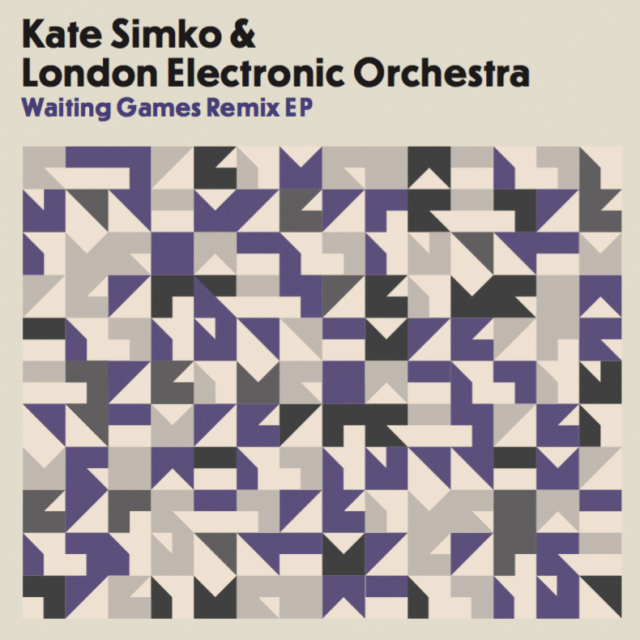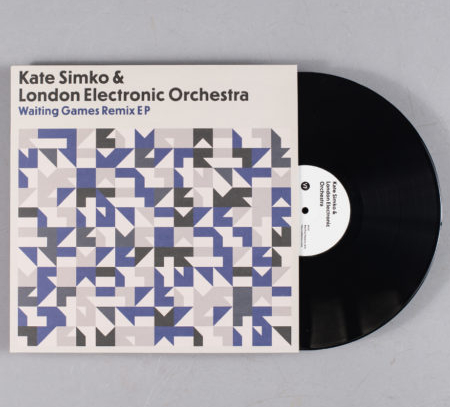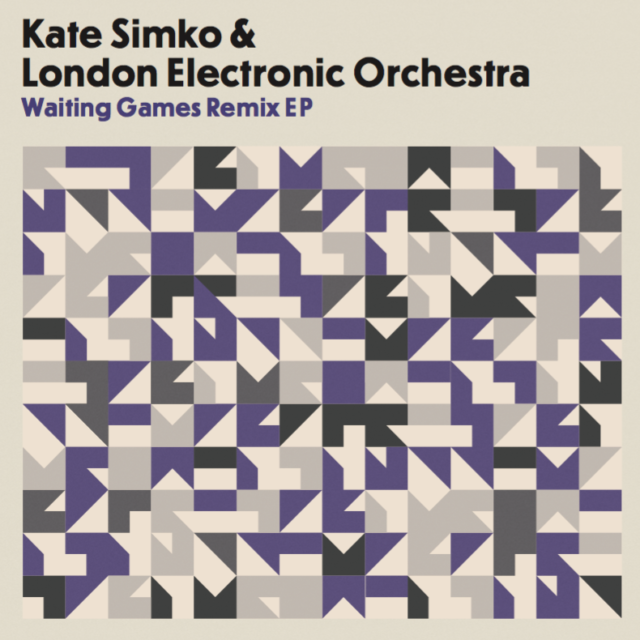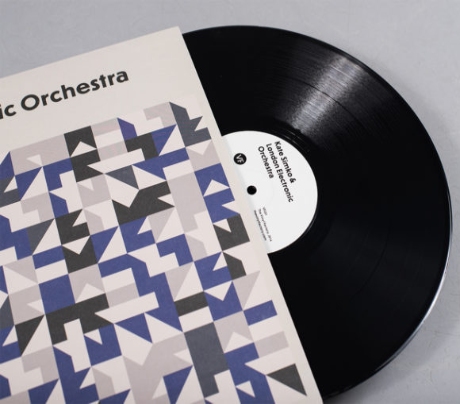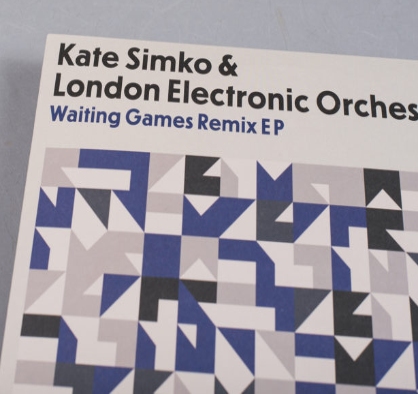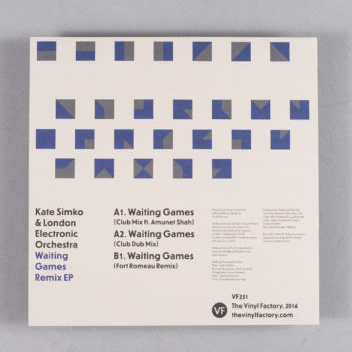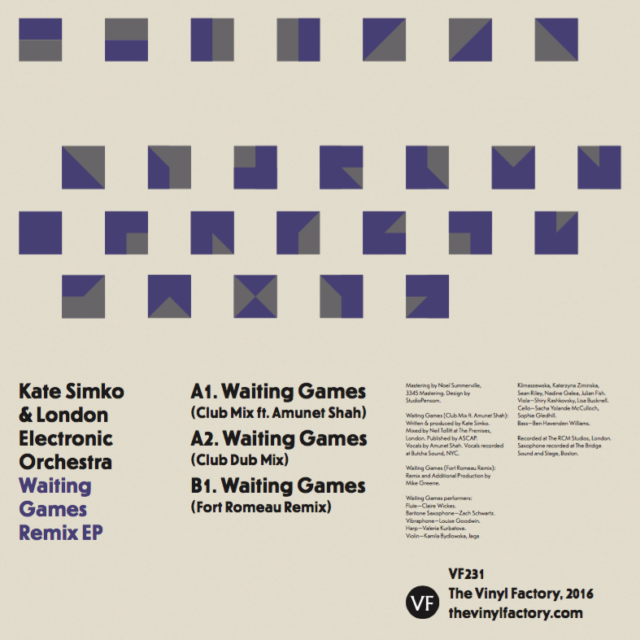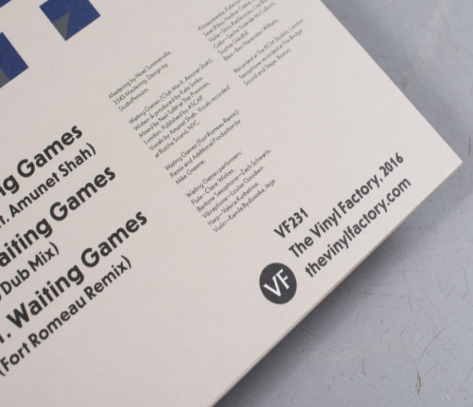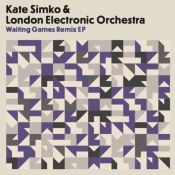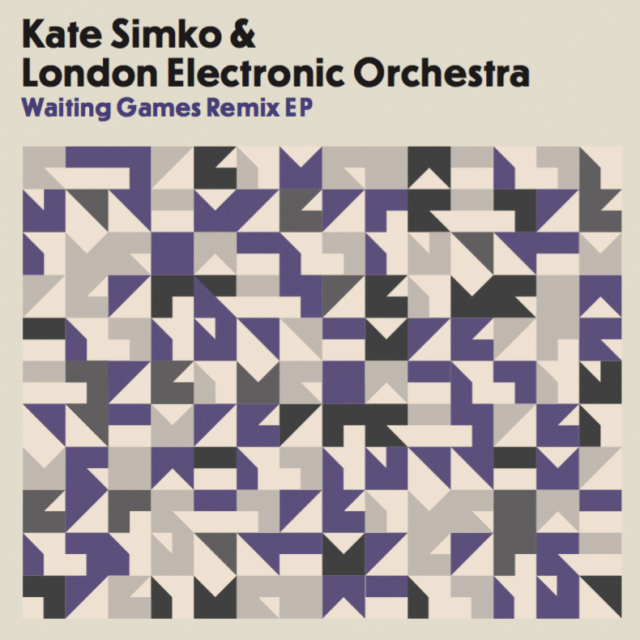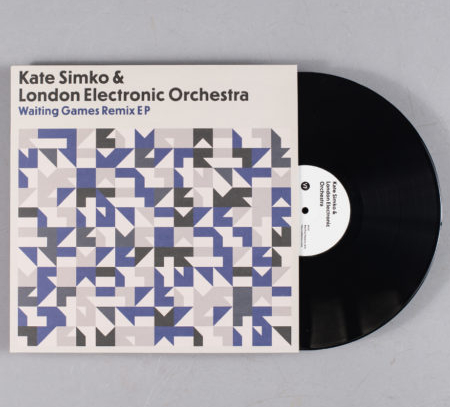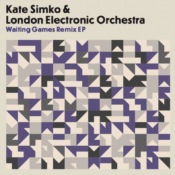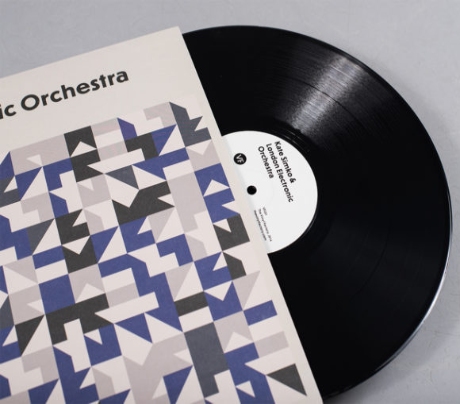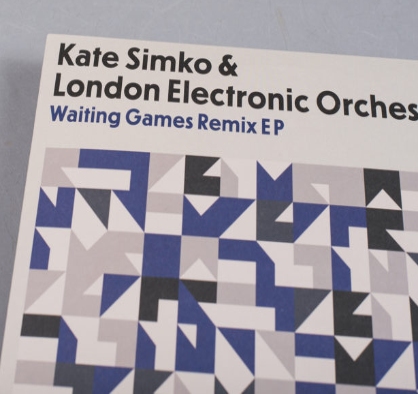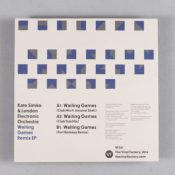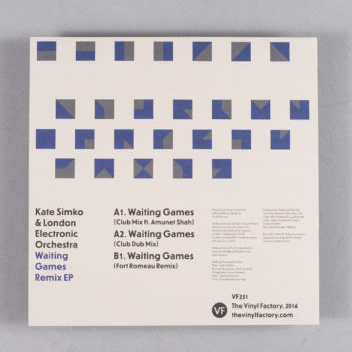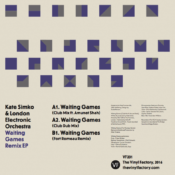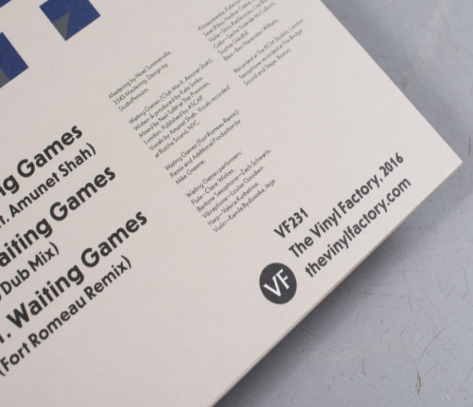 * Includes a remix by Fort Romeau and 2 mixes from Kate Simko
* Pressed on 180-gram white vinyl
* Full colour sleeve
* Design by Studio Pensom
* Edition of 500
* Release Date: 22/07/2016
Following the release of Tilted remixes by Seth Troxler and Phil Moffa (LSOS), Kate Simko now releases a new remix instalment featuring Fort Romeau and two new house mixes from the lady herself. Kates' 'Waiting Games' (Club Mix) features New York-based vocalist Amunet Shah, who first collaborated with Kate and Tevo Howard on their single 'Bring It' last year on Sashas Last Night on Earth imprint. Amunets raw New York style was the ideal fit to move the song from the concert hall to the underground club scene's reworks play around with the upright bass hook, emotive harp, and strings teasers from the original, whilst tight drum programming and an irresistible groove keep this firmly in DC-10 terrace territory.
Fort Romeau is a deep, dark, and beautiful melodic affair's baritone sax and flute, further demonstrating his unparalleled talent as an electronic producer of the highest calibre.
For over a decade now, Kate Simko has been one of dance music's standout artists. Her unique flavour of forward-thinking house music was welcomed onto the iconic Spectral Sound label,  and since then her catalogue has grown to include releases on Get Physical, Hello?Repeat, Leftroom, No.19, recent collaborations with Jamie Jones and Katy B, and an album on Sashas Last Night On Earth imprint.''' ' 
Kate Simko & London Electronic Orchestra have created a buzz with their genre-bending live sets at Boiler Room, and the group will be making their U.S. debut at Le Poisson Rouge on July 14 in New York.
Tracklist:
A1 : Waiting Games (Kate Simko Club Mix Ft. Amunet Shah)
A2 : Waiting Games (Kate Simko Club Dub Mix)
B1 : Waiting Games (Fort Romeau Remix)