John Currin and Marc Jacobs
In Conversation
The Vinyl Factorya
SOLD OUT
Out of stock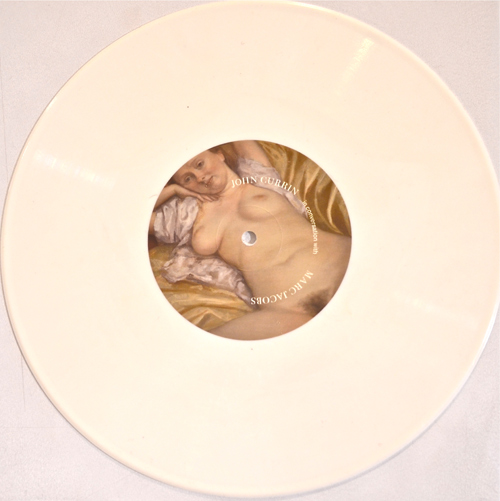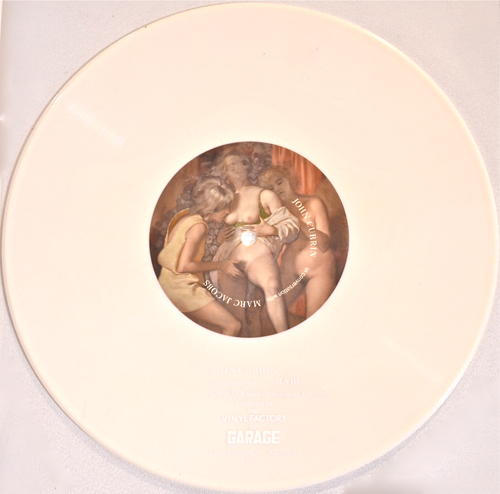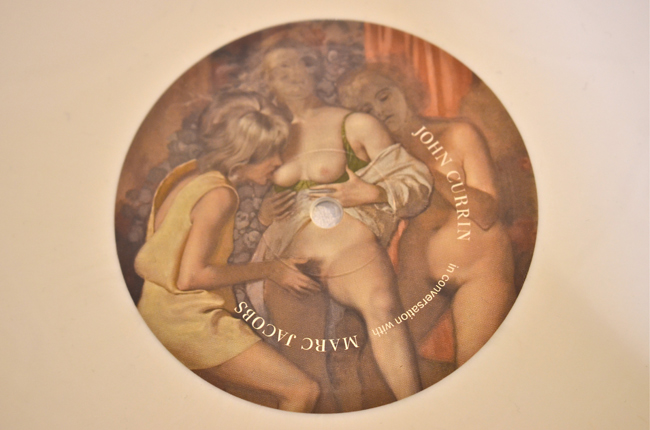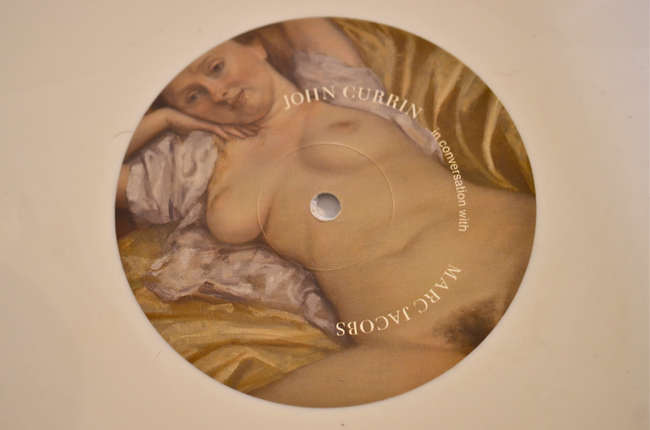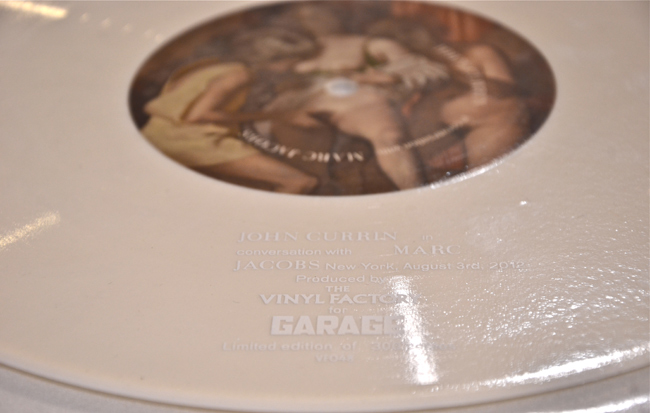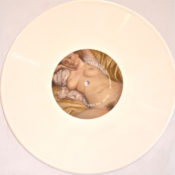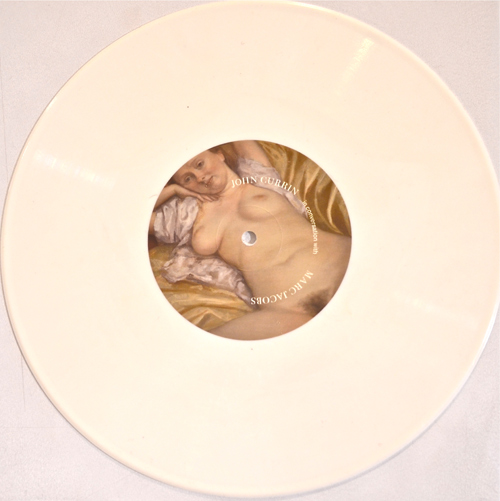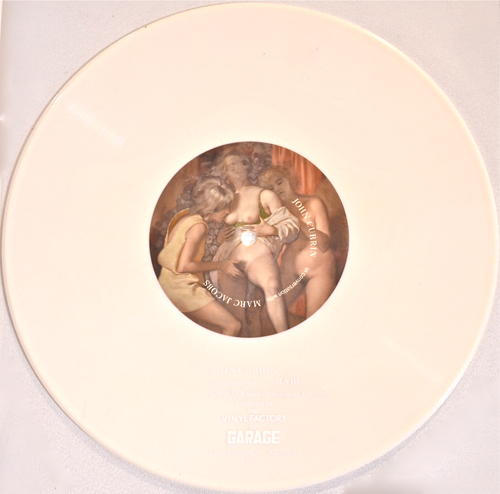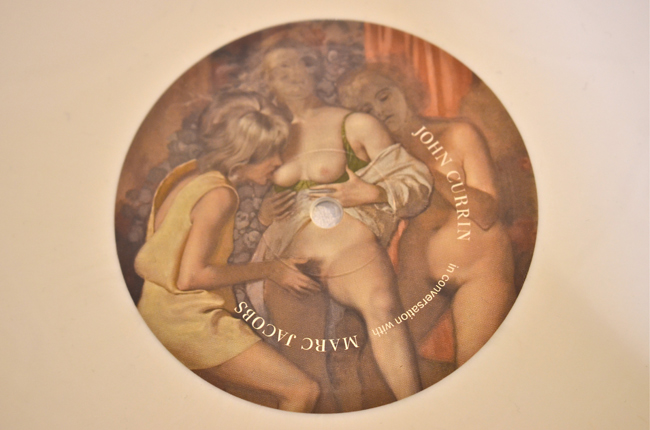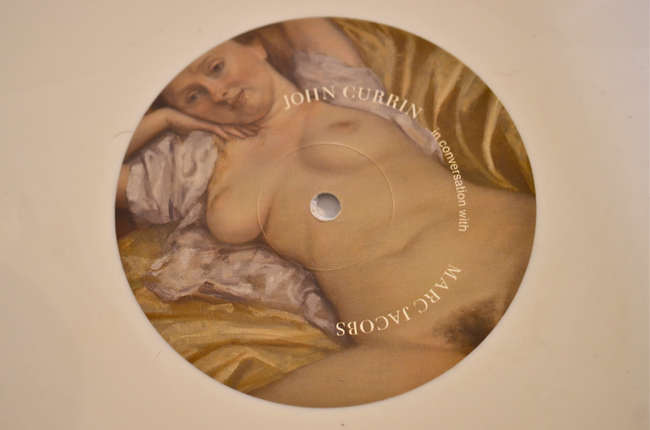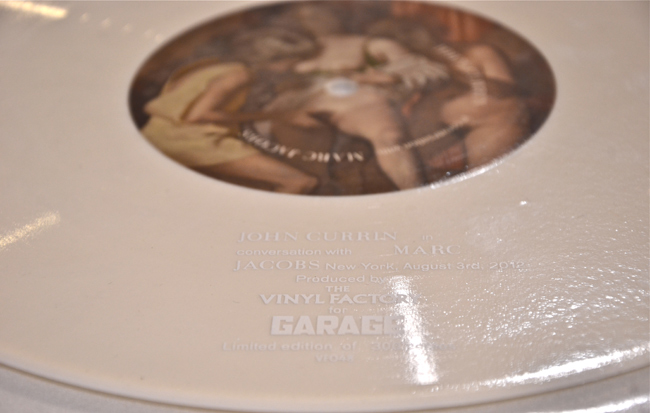 * Limited to 300 copies worldwide
* Pressed on white 10″ vinyl
* Housed in a screen printed PVC sleeve
* Label artwork by John Currin
The Vinyl Factory in collaboration with GARAGE presents celebrated American painter John Currin in conversation with designer Marc Jacobs, recorded live in New York on 3 August 2012. These two cultural icons are also friends, and over the course of two sides of vinyl openly discuss inspirations and influences – making for a revealing and entertaining listen.
John Currin is best known for satirical figurative paintings which deal with provocative sexual and social themes in a technically skilful manner. His work shows a wide range of influences, including sources as diverse as the Renaissance, popular culture magazines, and contemporary fashion models. He often distorts or exaggerates the erotic forms of the female body.
Currin is based in New York City, where he lives with his wife and fellow artist, Rachel Feinstein. He is represented by the Gagosian Gallery and has had retrospective exhibitions at the Whitney Museum of American Art and the Museum of Contemporary Art, Chicago.
Marc Jacobs is probably the world's most acclaimed and restlessly inventive fashion designers. One of Time Magazine's '100 Most Influential People In The World', he is head designer for Jacobs as well as diffusion line Marc by Marc Jacobs, and has been the creative director of French design house Louis Vuitton since 1997.
THIS EDITION HAS NOW SOLD OUT.