JOHN BUTCHER
LIVE AT WHITE CUBE
The Vinyl Factory
In stock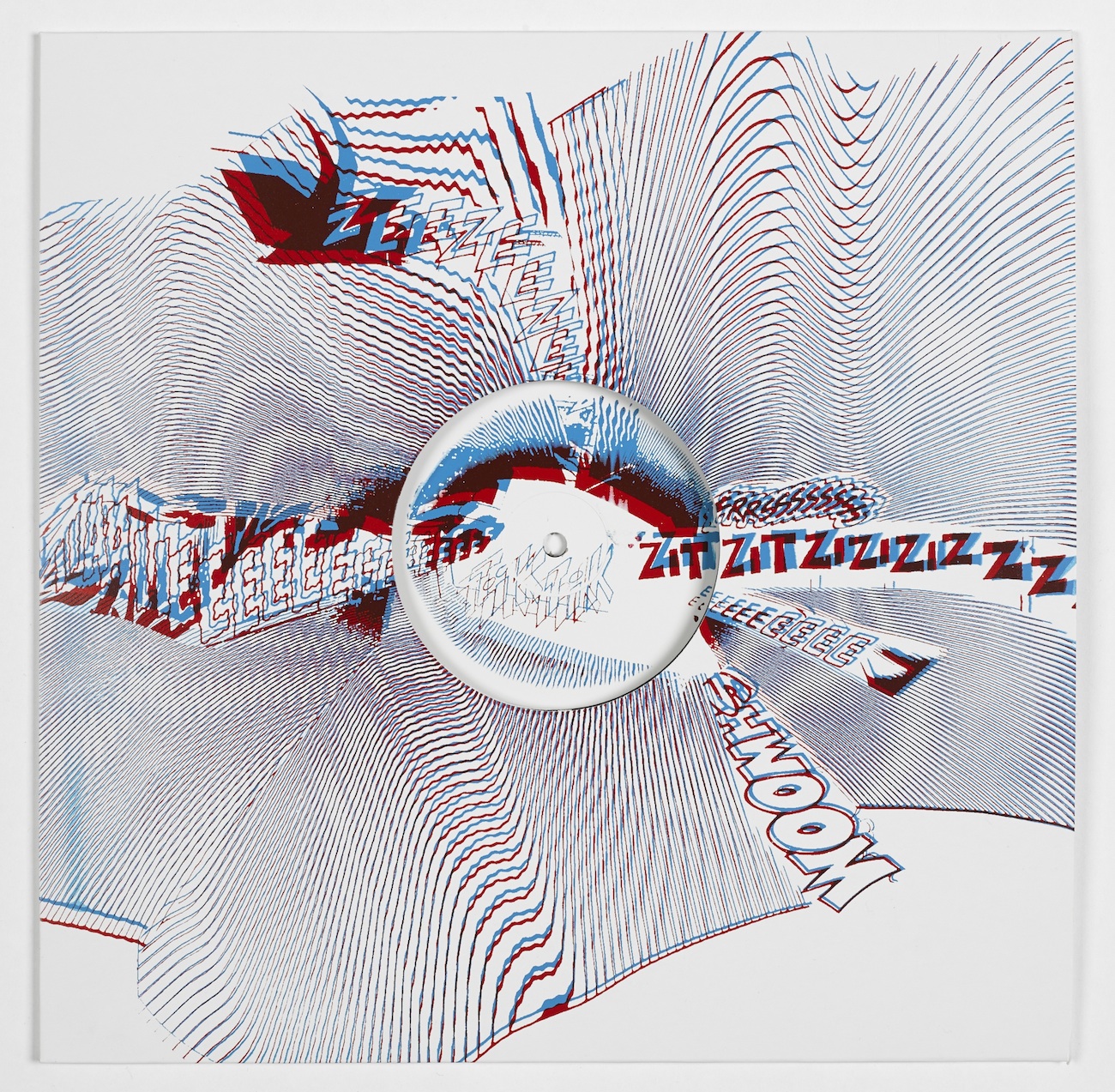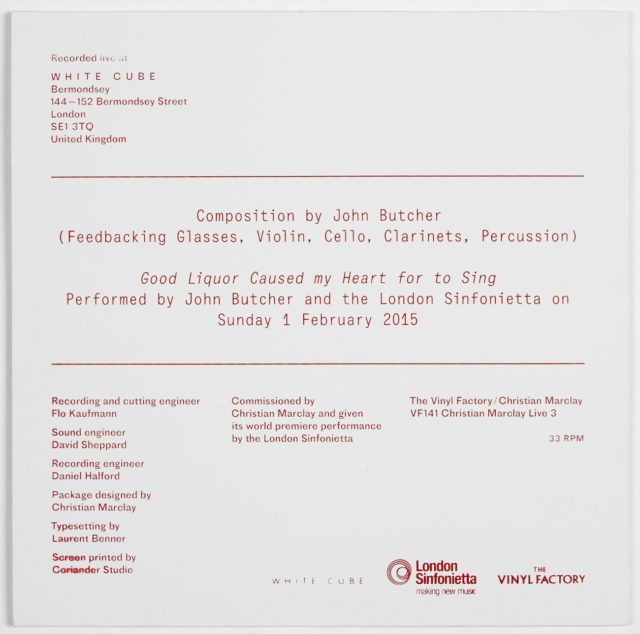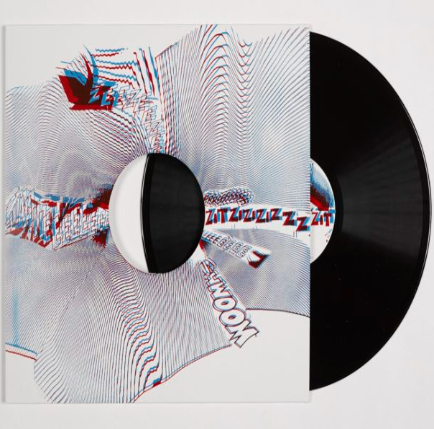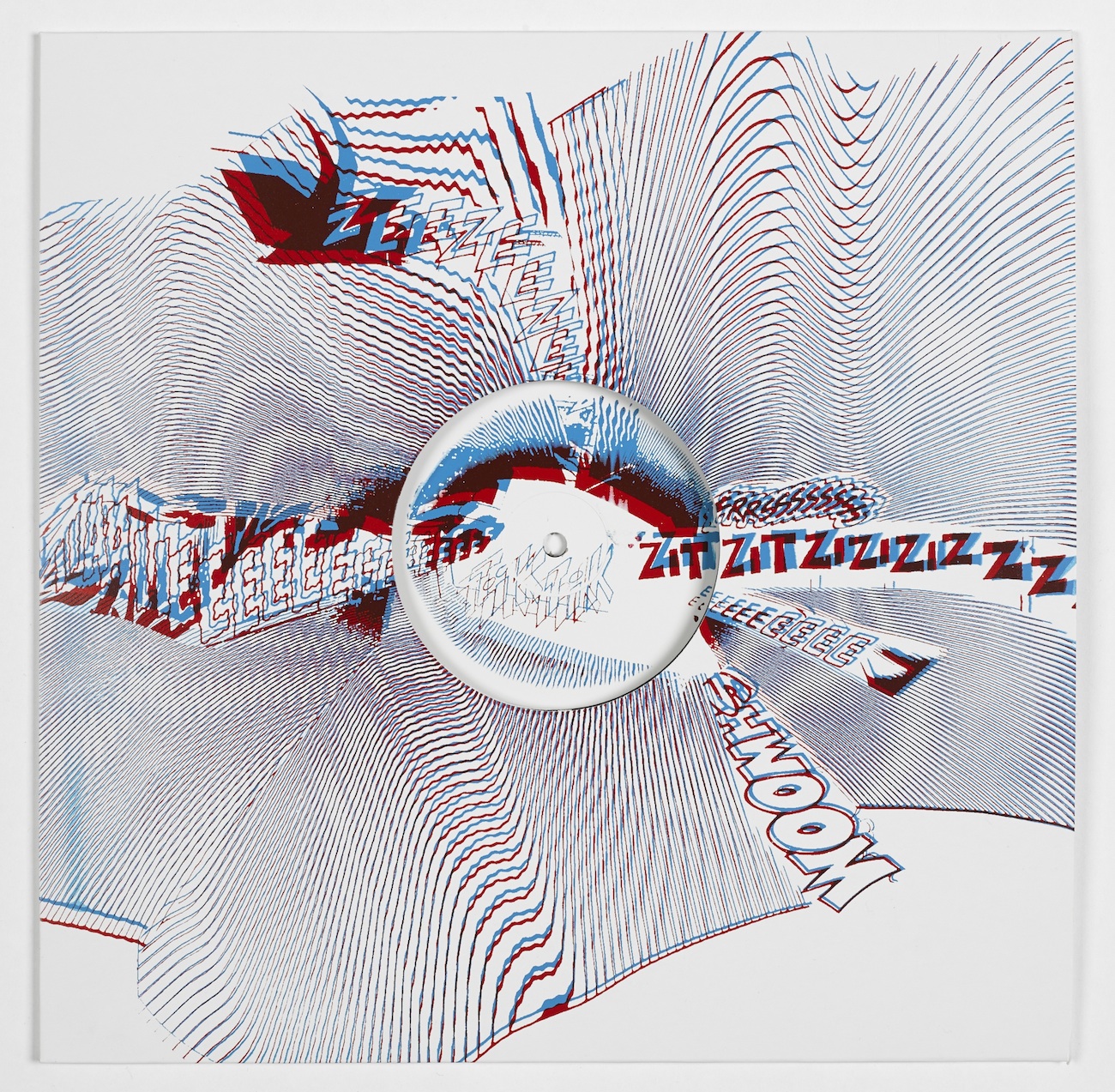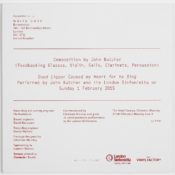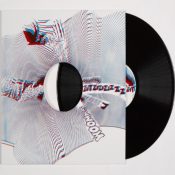 * Live performance from John Butcher
* Recorded live at White Cube on Sunday 1 February 2015
* Sleeve artwork by Christian Marclay
* Screen printing by Coriander Studio
* Hand pressed on The Vinyl Factory Press
* Limited edition of 500
In collaboration between Christian Marclay and the London Sinfonietta, some of the world's most renowned contemporary musicians have been invited to stage performances, including new compositions and live improvisation sessions inside the White Cube. Each performance over the course of the exhibition has been recorded, pressed and screen-printed live inside the gallery.
Good Liquor Caused my Heart for to Sing sets out to expose and connect the resonating properties of empty spaces, namely the small interior geometry of a few of the Pub Crawl glasses and the enormous volume of the White Cube gallery. Small microphones are hung inside differently shaped glasses so that they will produce their personal feedback tones when hooked up to loudspeakers in the gallery. The behaviour of such sounds is extremely room dependent, and prone to unpredictability, especially when other sounds are present.
The London Sinfonietta players work with material carefully chosen to interact with the feedback in different ways. It's possible for their acoustic instruments to destroy certain feedback tones, produce curious interferences, phantom tones and unstable symbiotic harmonies. Emerging out of this flow are episodes that address more solid matters. Sometimes literally, in terms of the glasses, but now and then through glimpses of old English melodies that recall their human uses and consequences.
John Butcher's music ranges through improvisation, his own compositions, multitracked pieces and explorations with feedback and unusual acoustics/locations. Originally a theoretical physicist, he left academia for music after publishing a Ph.D. in 1982. He has since collaborated with hundreds of musicians, mostly involved with improvisation.
Tracklist:
1A: John Butcher 'Good Liquor Caused my Heart for to Sing'
Exhibition Details:
Christian Marclay
28 January – 12 April 2015
White Cube, 144-152 Bermondsey Street, London, SE1 3TQ.