JEREMY SHAW
Variation FQ – Hand Signed Limited Edition
THE VINYL FACTORY
SOLD OUT
Out of stock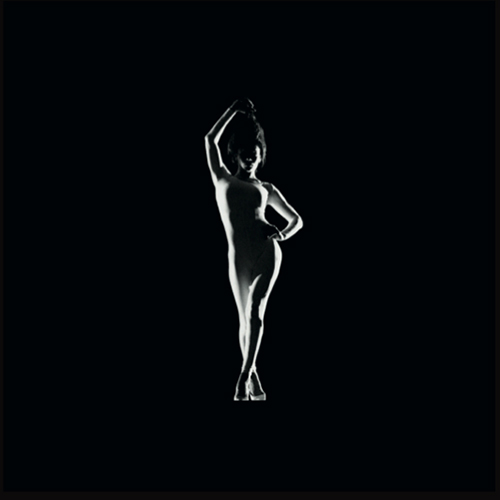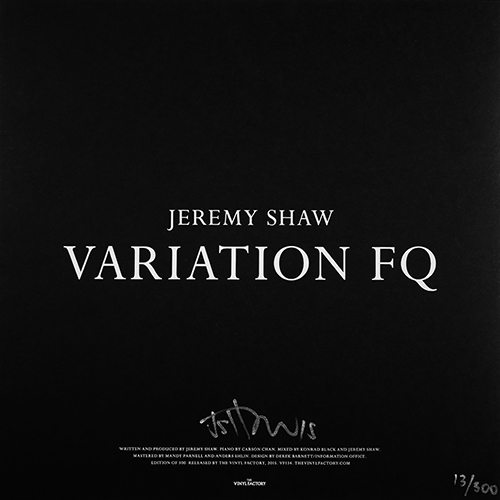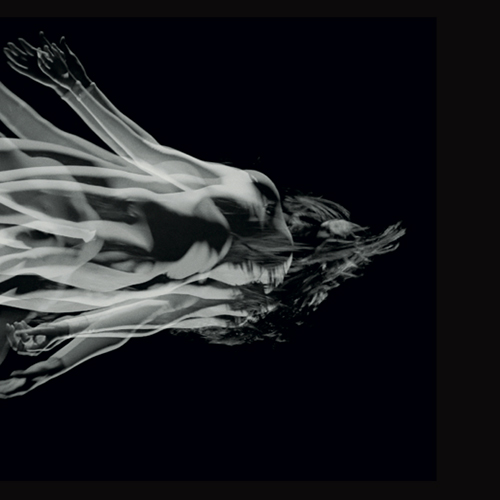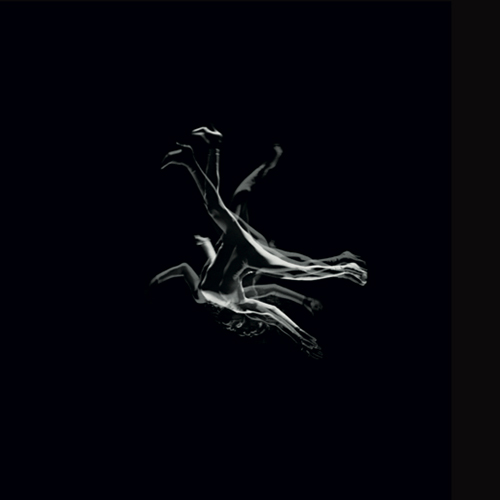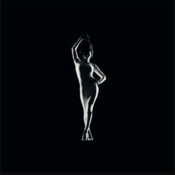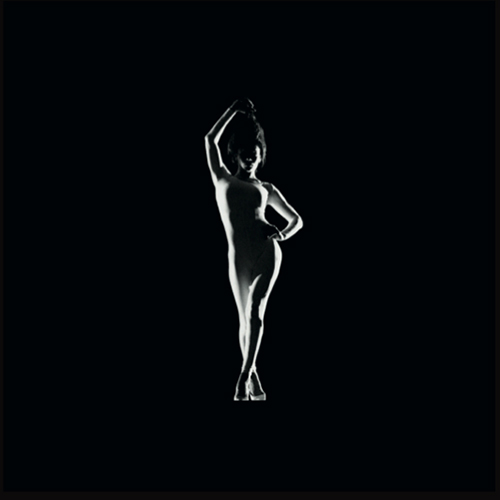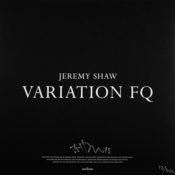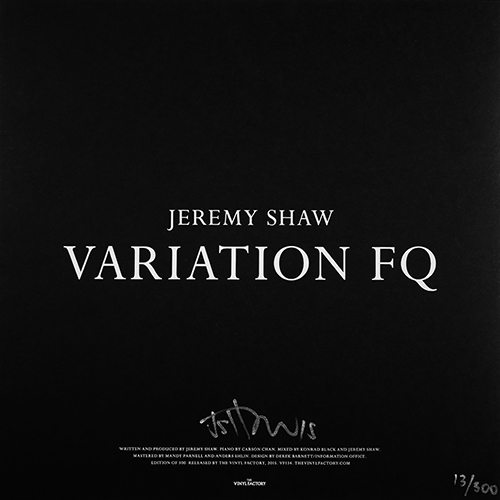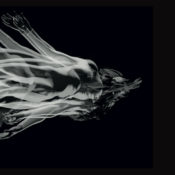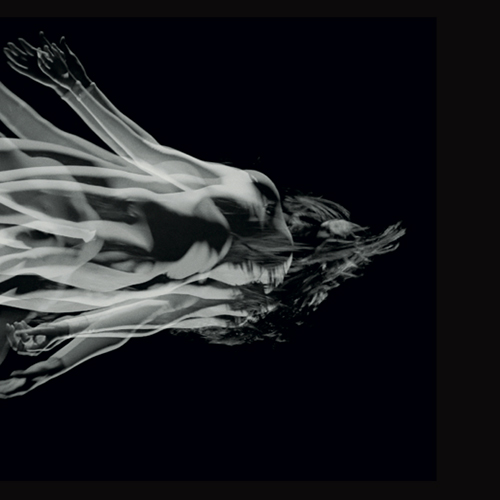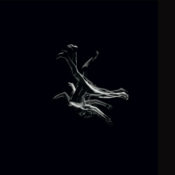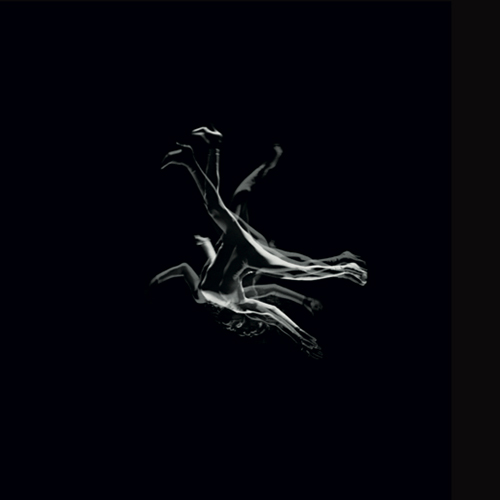 * Soundtrack to acclaimed film installation Variation FQ
* Music & artwork by Jeremy Shaw
* Screen printed outer and inner sleeve artwork
* 180-gram heavyweight white vinyl
* Limited to 100 hand numbered copies worldwide
* Hand signed and numbered by the artist
Jeremy Shaw (Vancouver, 1977) works in a variety of media to explore altered states and the cultural and scientific practices that aspire to map transcendental experience. Often combining strategies from the realms of conceptual art, documentary film, music video, and scientific research, Shaw's work has addressed topics ranging from psychedelic drugs, brain imaging and hypnosis, to straight-edge hardcore, serpent handling and time travel. He has had solo exhibitions at MoMA PS1, US, Schinkel Pavilion, DE, and MOCCA, CA and been featured in group exhibitions at Stedelijk Museum, NL, Palais de Tokyo, FR, and KW Institute, DE.  Work by Shaw is held in public collections worldwide including the Museum of Modern Art, New York, and the National Gallery of Canada.
No stranger to music production, Jeremy Shaw recorded under the name Circlesquare from 1999-2009; releasing multiple records on Trevor Jackson's now defunct Output Recordings imprint.  Since ending the project indefinitely in 2009, Shaw's main focus has shifted to his visual art practice, yet his film, video and installation works almost always include a highly considered audio element.
Consisting of a repetitive, melancholy piano score combined with chopped vocal samples and time-stretched tape effects, the soundtrack to Jeremy Shaw's  Variation FQ (2011-13) incites a hypnotic, mantra-like mood that  accompanies the virtuosic dance style of the film's protagonist –  legendary voguer, Leiomy Maldonado. Presented within the stark black and white aesthetics of Norman Mclaren's 1968 ballet film Pas de deux,  Shaw employs step-and-repeat optical effects, slow motion and the original music to amplify Maldonado's unique, cathartic movements that  teeter between eloquence and violence.  Variation FQ is a study of the co-evolution of subculture, gender, dance, and special effects.
Of the soundtrack itself Shaw says, "It alludes to classical piano scores for solo variations in ballet, without being as epic or dramatic – just a subtle loop from a moment in one that repeats with very slight changes. Recorded in mono to adhere to the 16mm format, this spell is then broken by wide stereo-spread clipped and pitched vocals samples from Leiomy's most-viewed YouTube compilation video, as well as trance stabs and tape echo that illustrate the film's climax."
THIS EDITION HAS NOW SOLD OUT.