JEREMY DELLER
English Magic – Signed Limited Edition
The Vinyl Factory
In stock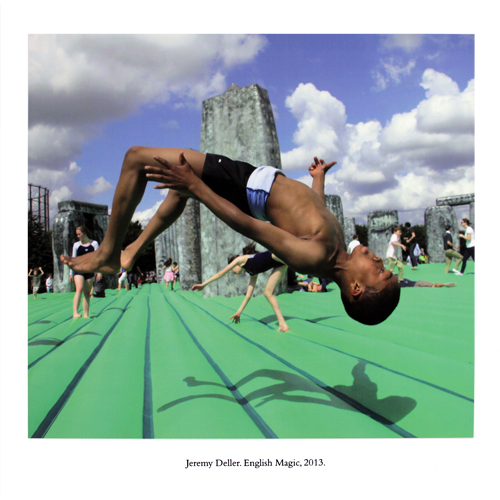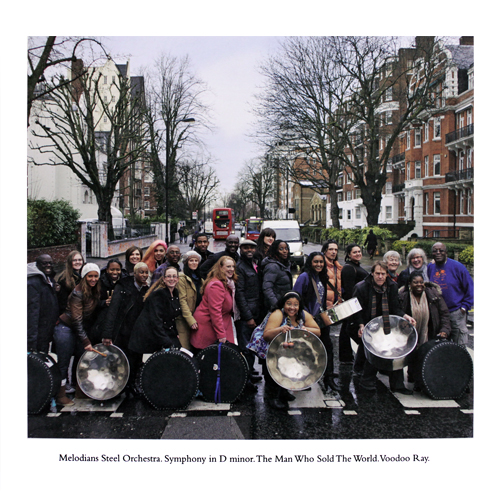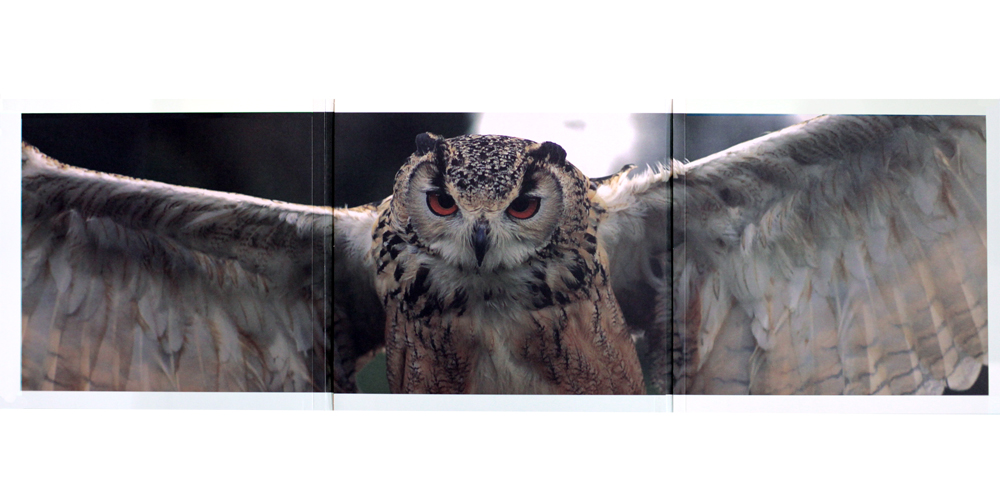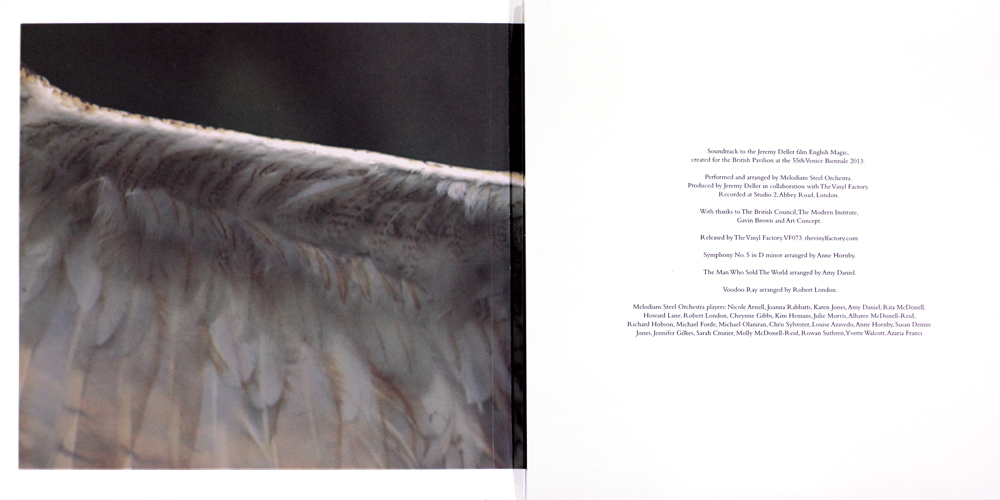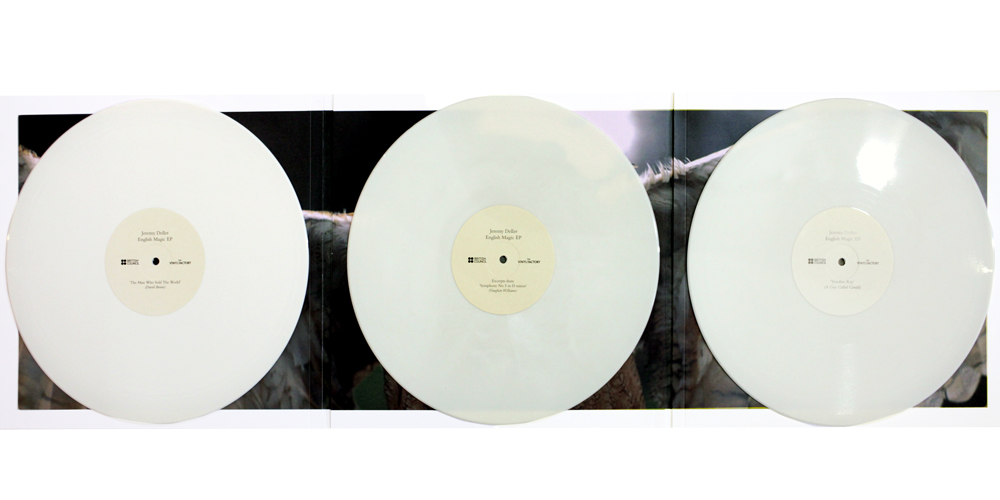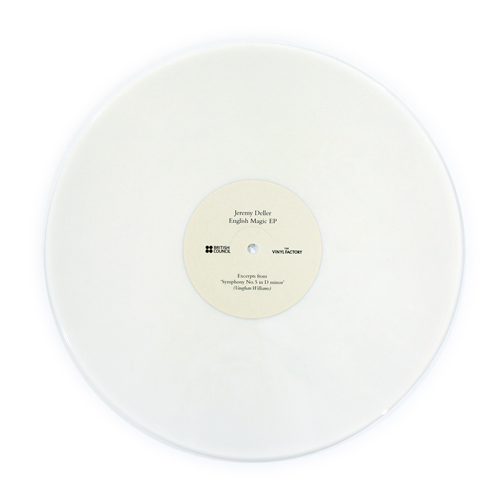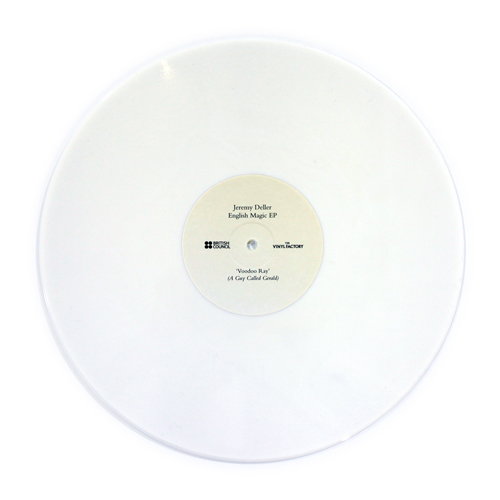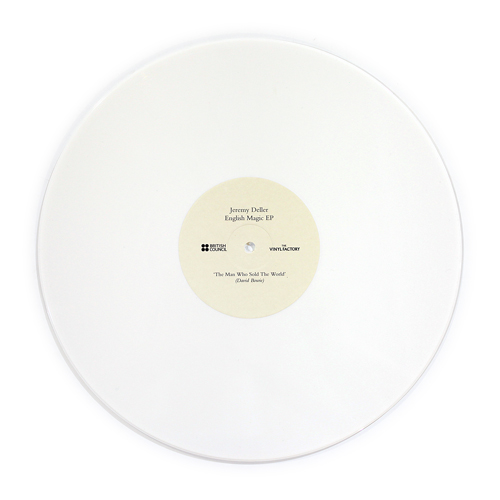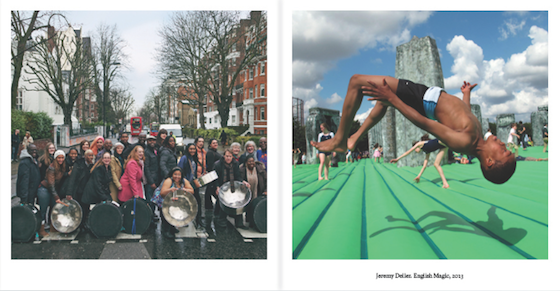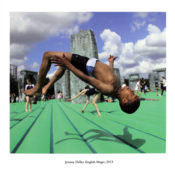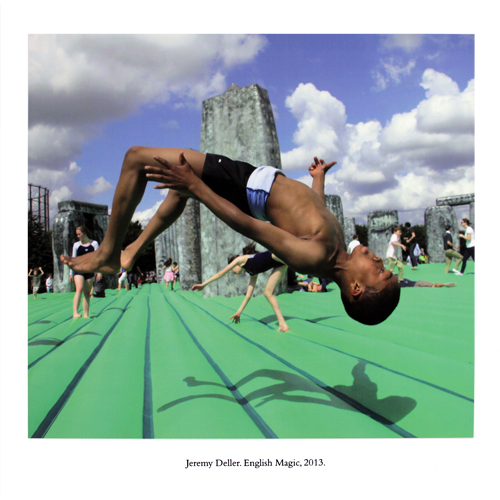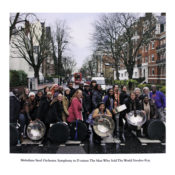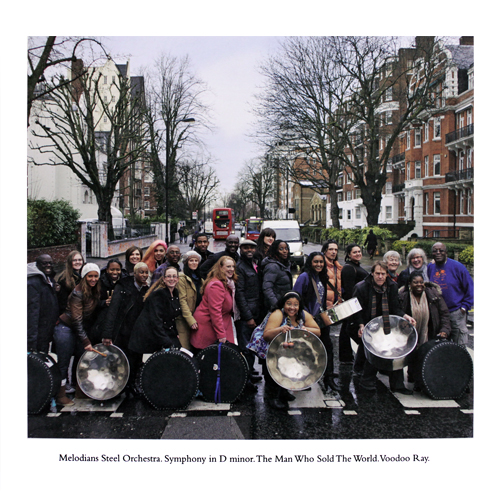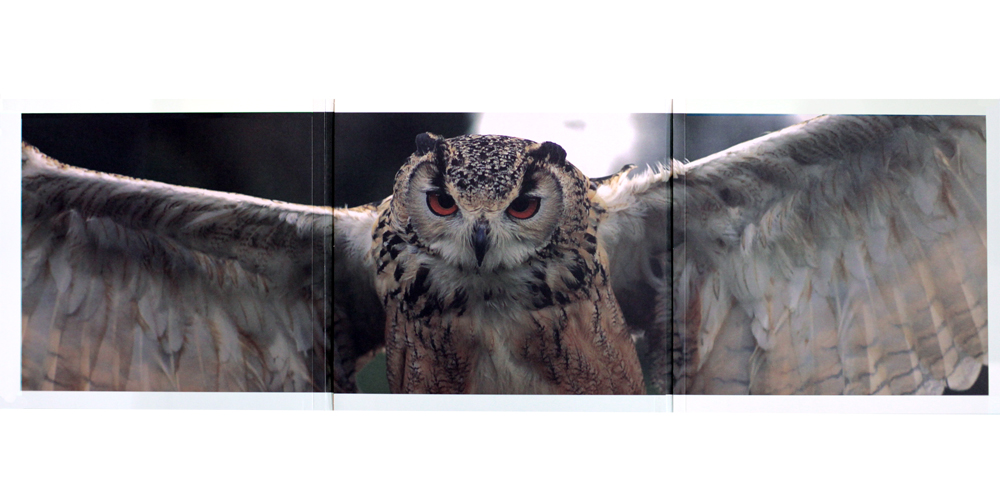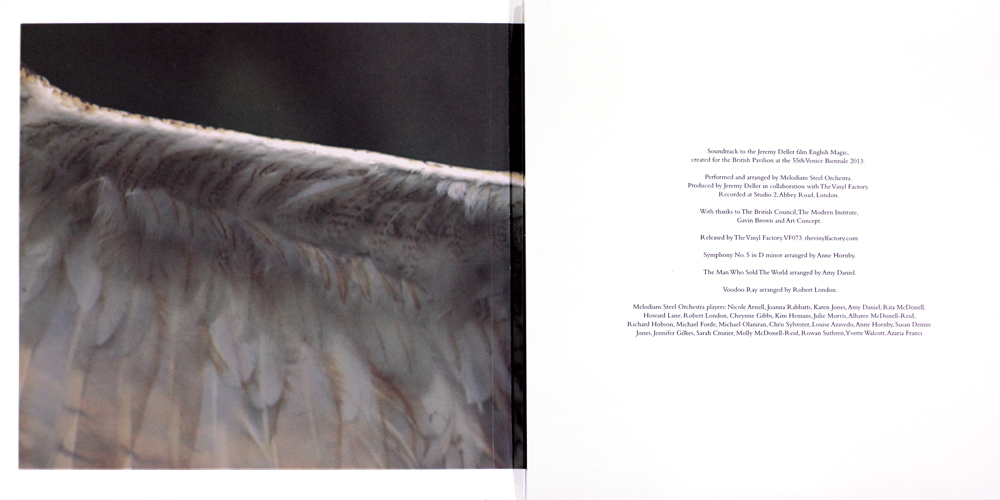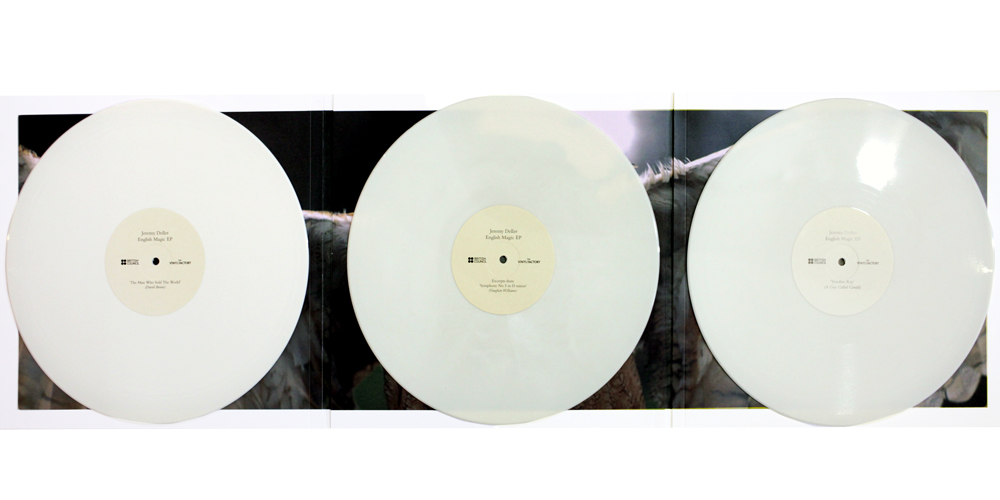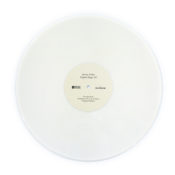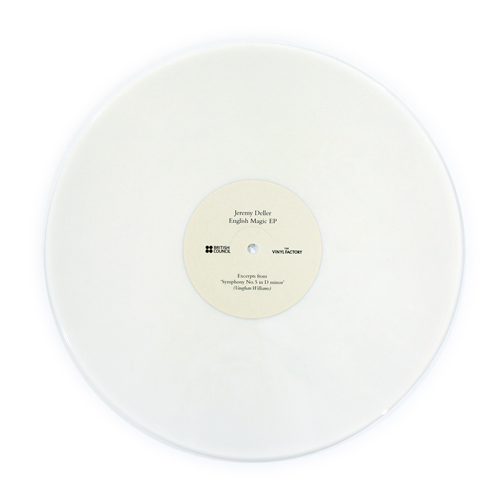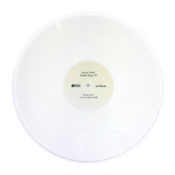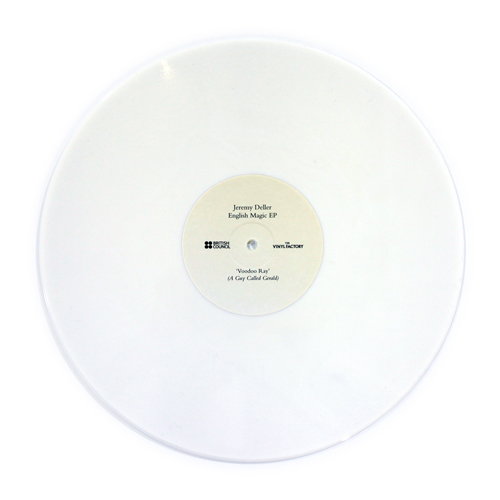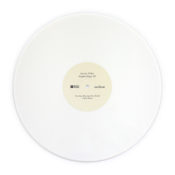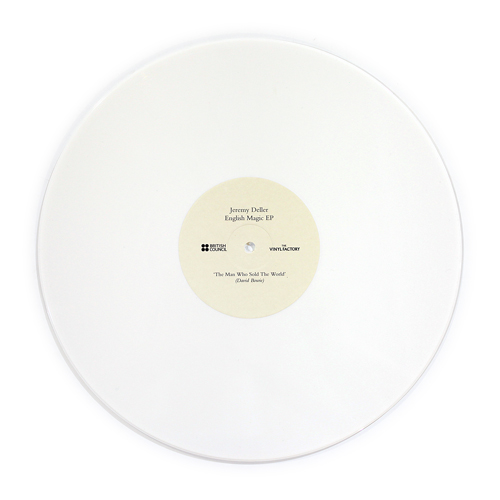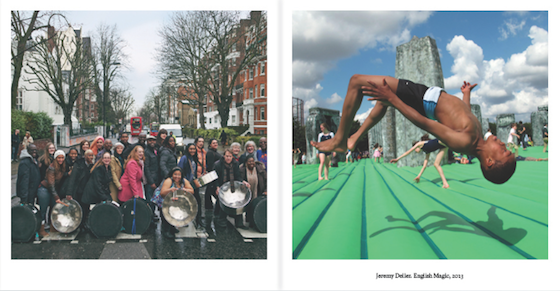 *  Limited Edition of 300 copies, each hand signed and numbered by the artist
* Triple Gatefold Sleeve with 10″ x 10″ photography print by Jeremy Deller individually hand tipped into the front cover; title text black foiled on pristine white card
* The sleeve contains three 180-gram one-sided white vinyl records – featuring the three cover versions produced by Jeremy  Deller in collaboration with The Vinyl Factory and performed by  Melodians Steel Orchestra: Vaughan Williams 'Symphony in D minor', David Bowie's 'The Man Who Sold The World' and A Guy Called Gerald's 'Voodoo Ray'
* Recorded at Studio 2, Abbey Road, London; direct to metal mastering at Abbey Road
* Hand crafted by The Vinyl Factory at Hayes Middlesex and Soho, London
Jeremy Deller's acclaimed exhibition at the 55th Venice Biennale runs from 1st June to 24th November 2013. In conjunction, The Vinyl Factory are excited to announce a collaboration with Deller on the musical soundtrack to a new film work to be exhibited in the British Pavilion.
The soundtrack is a composition of three classic British  songs; 'Symphony in D Minor' by Ralph Vaughan Williams, 'Voodoo Ray' by A Guy Called Gerald and 'The Man Who Sold The World' by David Bowie – covered by the Melodians Steel Orchestra, an English/Trinidadian steel band, based in South London.
Released and produced by The Vinyl  Factory, the 'English Magic' EP will be released on vinyl and digital on 24th June. There will also be a limited triple vinyl edition of 300  copies, hand signed and numbered by Deller with record sleeve artwork created by the artist, including a 10×10" photographic print hand tipped on the front cover.
The soundtrack was recorded at Abbey Road,  in keeping with the British theme. The Melodians Steel Orchestra played live at both the Pavilion's official inauguration on the 29 May and later that evening at The Vinyl Factory & British Council party on the Isla Vignole, Venice.
"Jeremy Deller's British Council commission is at La Biennale di Venezia until 24th November and will tour national UK venues in 2014. www.britishcouncil.org/visualarts."
Tracklist:
1: Ralph Vaughan Williams – Symphony in D Minor
2: A Guy Called Gerald – Voodoo Ray
3: David Bowie – The Man Who Sold The World (Melodians Steel Orchestra Cover)